The best way to save time on cooking is to meal prep, no matter what size your family is! This list is full of homemade food prep ideas, and every recipe makes at least SIX servings! From dinners that make the best lunch leftovers, to easy freezer meals for large families, to batch breakfast prep, here are 25 Bulk Meal Prep Ideas for Large Families!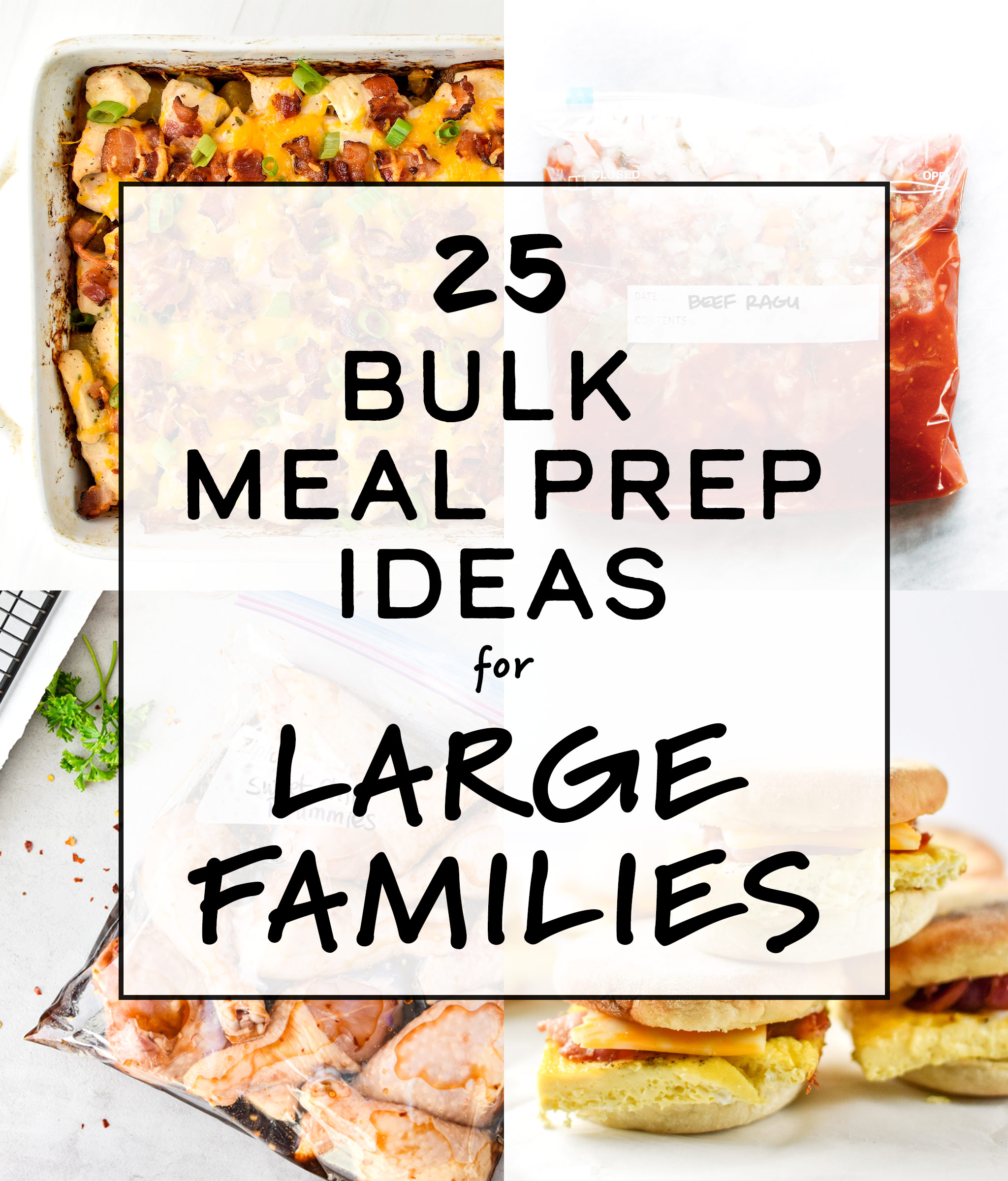 Lots of meal prep recipes on my site make four portions, but what if you have six people in your family? Obviously you need recipes that make more servings so you can feed everyone.
I've compiled 25 recipes that would work meal prep wonders for large families. Here's what these recipes have in common:
They make at least SIX servings, but most make more!
They can be doubled or tripled easily. Cook once, eat multiple times!
They can be prepared ahead and frozen, OR they make the best leftovers! (both saving you time later in the week
They will save you time during the week!
Bulk Meal Prep Ideas for Large Families
Hope you find these Meal Prep Ideas for Large Families inspiring and helpful!! Meal prepping for large families definitely takes more work, but follows the same concepts as meal prepping for any number of people.
If you're brand new to meal prep, here are some articles I would recommend:
Using the freezer for meal prep can seem intimidating, but you get used to it, I promise. The ease of having homemade meals available is always worth the prep ahead trouble, but especially if you have a larger family!
Here are some tips for freezer meal prep from some of my favorite bloggers:
How do you manage meal prepping for a large family? What are your go-to recipes? Share with me in a comment below or by tagging @projectmealplan on social media!!