Meal prep is for anyone! If you're a beginner, you might need a little bit of a starting place. That's why I put together How to Meal Prep for Beginners.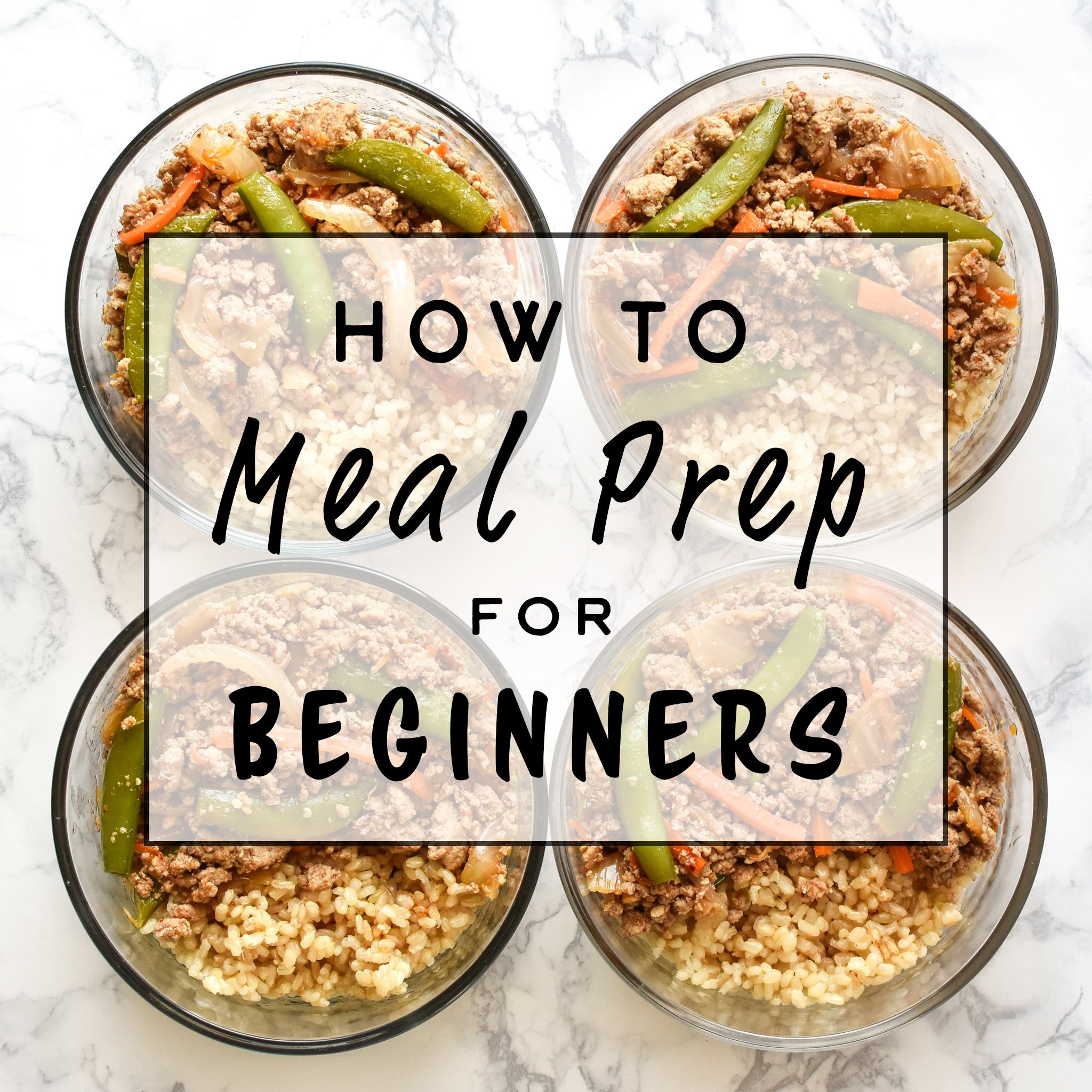 What is Meal Prep?
Meal prep is any preparation of your food that is done ahead of time and saves you time later.
Any amount of prep at any time counts. It can be your whole week of meals or just pre-cutting your veggies.
Meal prep does not necessarily mean preparing entire meals, though that is usually the case. Anything that saves you time counts as meal prep.
If you've written down your meal plan for the week, take one more look and see what you can prep ahead. Or maybe you planned your meals based on what's easy to prep. Either way, you can meal prep!
It's not hard, it just takes a little time (but will save you so much later!).
How to Meal Prep for Beginners
1. Evaluate your situation.
Before you dive in for the first time, think about the following:
– Do you have containers to store the food you prepare? Storing food in airtight containers is important for freshness. I would recommend 4-cup Pyrex containers, or most glass containers in general, for lunch meals prepared ahead. I've also recently started using these 3 Compartment Glass Meal Prep Containers (affiliate link!), like for this Instant Pot Buffalo Chicken Meatball Meal Prep.
– Think about your favorite cooking methods and new ones you'd be willing to try. Try one new thing at a time.
– Think about your favorite foods, and which foods you'd be willing to eat for at least a couple days in a row. For example, if you don't already like roasted broccoli, you might really hate it after a few days.
– Consider your dietary needs or check with your doctor. This is something that varies from person to person and I'm definitely not here to tell you how to eat!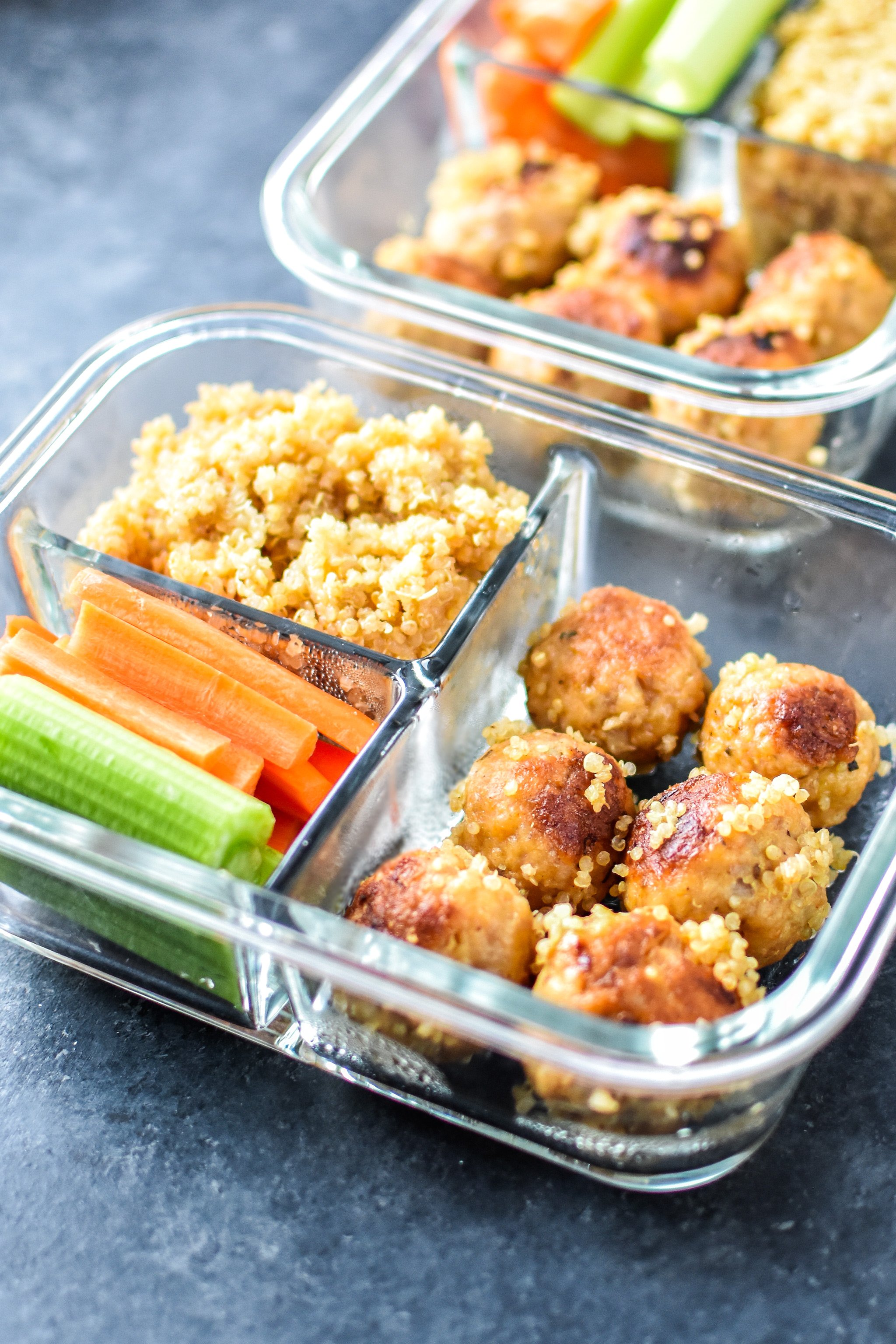 2. Make a meal plan or outline.
Think about this:
– What does your week look like? Think about when you have the least amount of time, or when you normally resort to eating out, and prep for THAT.
– Prep for only what you need. You don't have to prep every meal. In fact, it usually makes sense to leave some meals open in case there are unexpected leftovers or a change of plans.
Start simple (meat, veggies, grain).
– For examples of meats, grains, and veggies to get started, I love this infographic from Precision Nutrition, How to Create the Perfect Meal with plenty of ideas for protein, veggies, and smart carbs.
– Keep in mind food safety and storage times.
– For more variation in your prep, try something new every once in a while, but make sure to gather and keep recipes that you like. Use Yummly, Pinterest, or just make bookmarks to keep all your recipes in order. You could print them, but it's more environmentally friendly just to save them online.
– Be aware of the number of portions made from each recipe. After you make a recipe for the first time, you'll notice how much of it you prefer to eat and how many meals it makes you.
– Each week, specifically look for recipes with similar ingredients. Avoid things that call for tiny amounts of ingredients when you have to buy a large portion.
– If you're prepping/cooking multiple meals, pick items with different cooking methods so they can cook at the same time. Invest in a slow cooker to make things like Easy Slow Cooker 4-Bean Turkey Chili, or an Instant Pot to make things like this Ginger Chicken & Rice Soup.
– Think about possibly prepping on a couple days later in the week, since everything won't store until Friday. Plan to make some overnight oats or a smaller meal later in the week if you run out of prepared food.
– Brainstorm! Use these articles to think of new ideas if you get bored: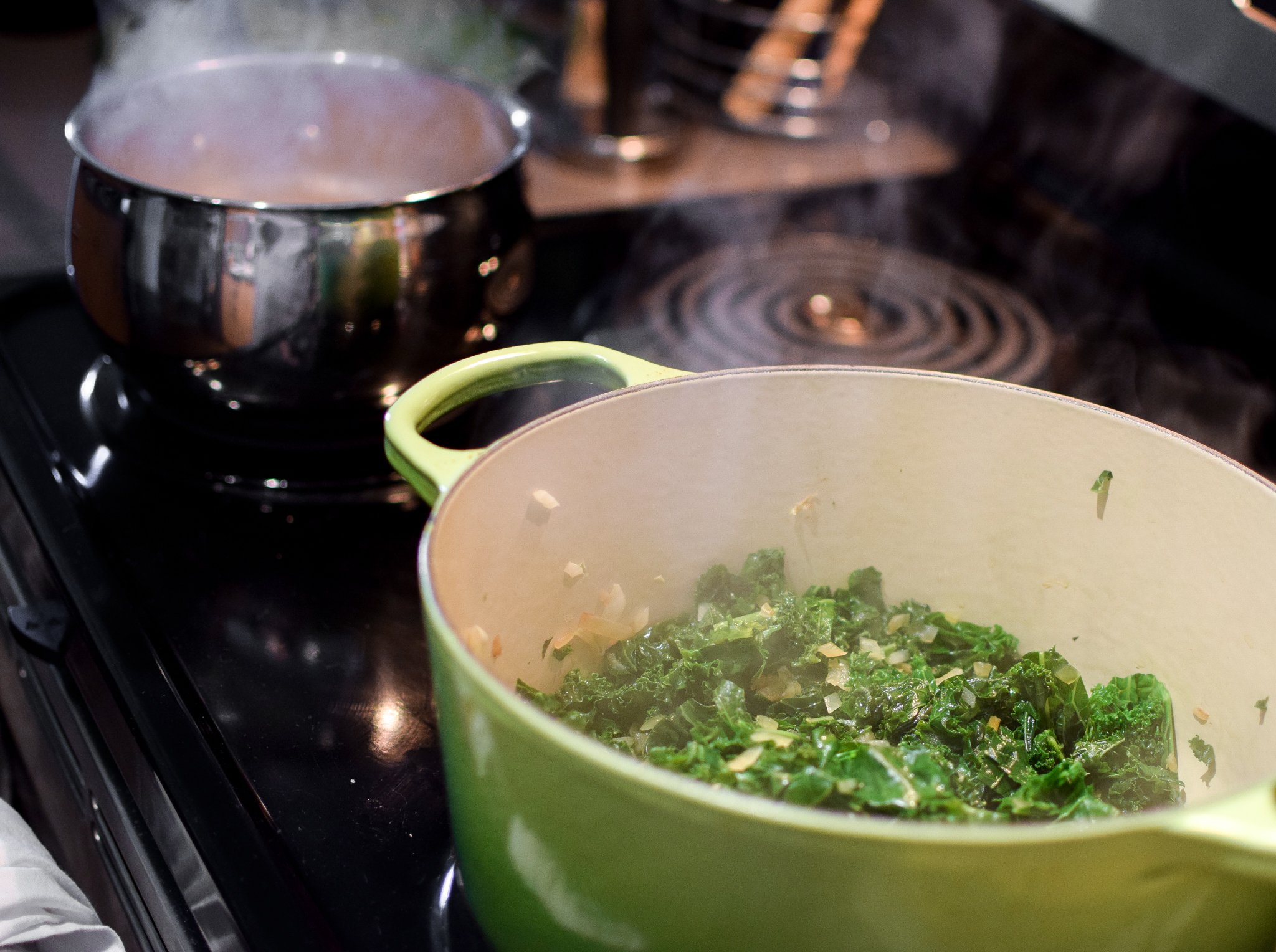 3. Make a list and go shopping.
– Don't shop hungry.
– Don't underestimate the power of a good shopping list.
– Do buy sales. Be flexible if you can and utilize your freezer. Breakfast sausage on sale? Try the Make-Ahead Freezer Friendly Breakfast Burritos. If you find good deals on fruit, you can freeze it to make your own Berry Protein Smoothies.
– Start shopping in bulk. If you meal prep regularly, you'll start to notice certain spices or oils that are running out more often than others. I'd suggest buying things like that at Costco to make your meal prep cheaper.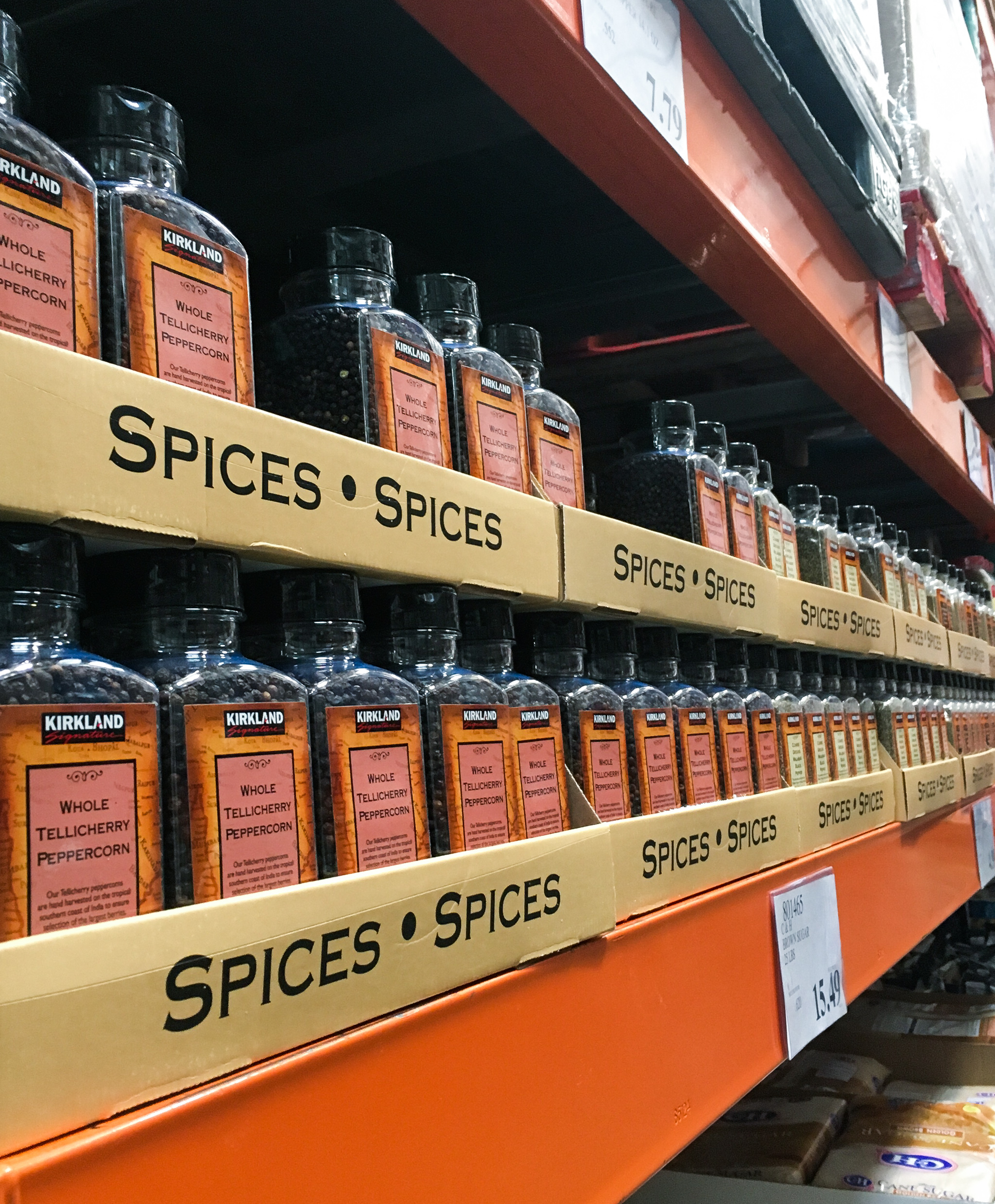 4. Prep and cook.
– Stick with your plan. Start with whatever takes the longest to cook, or has the most downtime (rice cooker or slow cooker).
– You can also prep parts of meals, instead of complete meals. Chop veggies. Portion out spices. Cook meats (for example, see my guide on how to cook chicken for meal prep). I might talk about Meal Prep Sunday a lot, but meal prep can happen on any day of the week.
– You can also cook and freeze items such as fruits and veggies, or even complete meals so you always have something ready to go. Here are some Freezer Do's and Don'ts from Sweet Peas & Saffron.
– Portion your food into airtight containers. Use a scale. Take the entire amount you started with and divide it into how many servings you want.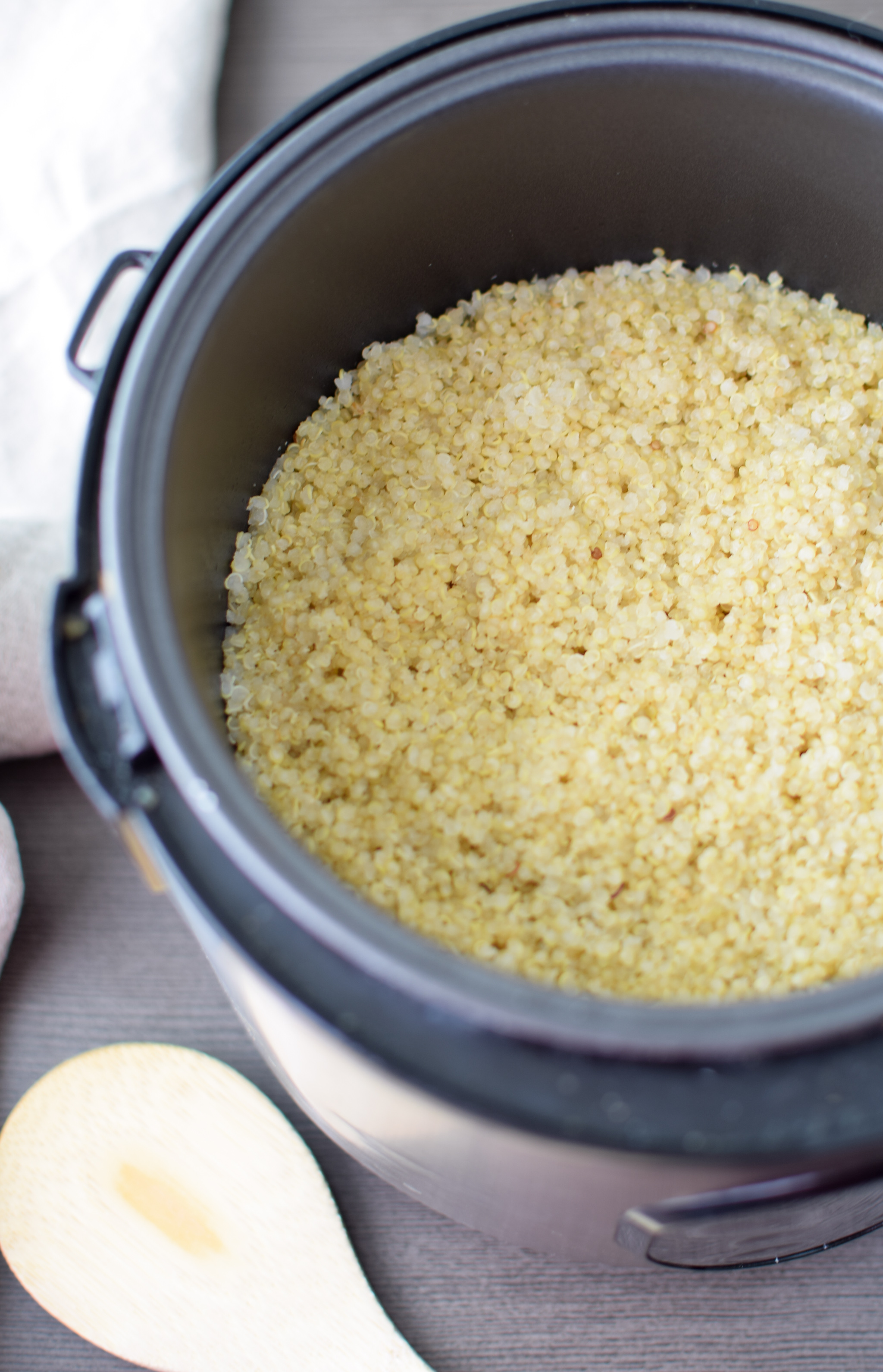 And that's how to meal prep for beginners! If you're looking for even more ideas, motivation, and meal prep help in general, I put together The Ultimate List of Resources for Meal Planning and Prep.
More resources: