Best use of peanut butter powder I've ever found? This Peanut Butter Powder Blueberry Cinnamon Smoothie. A surprisingly delicious combination of flavors, kept lower in calories and fat with PB2 peanut butter powder instead of regular peanut butter!
Jump to Recipe · Jump to Video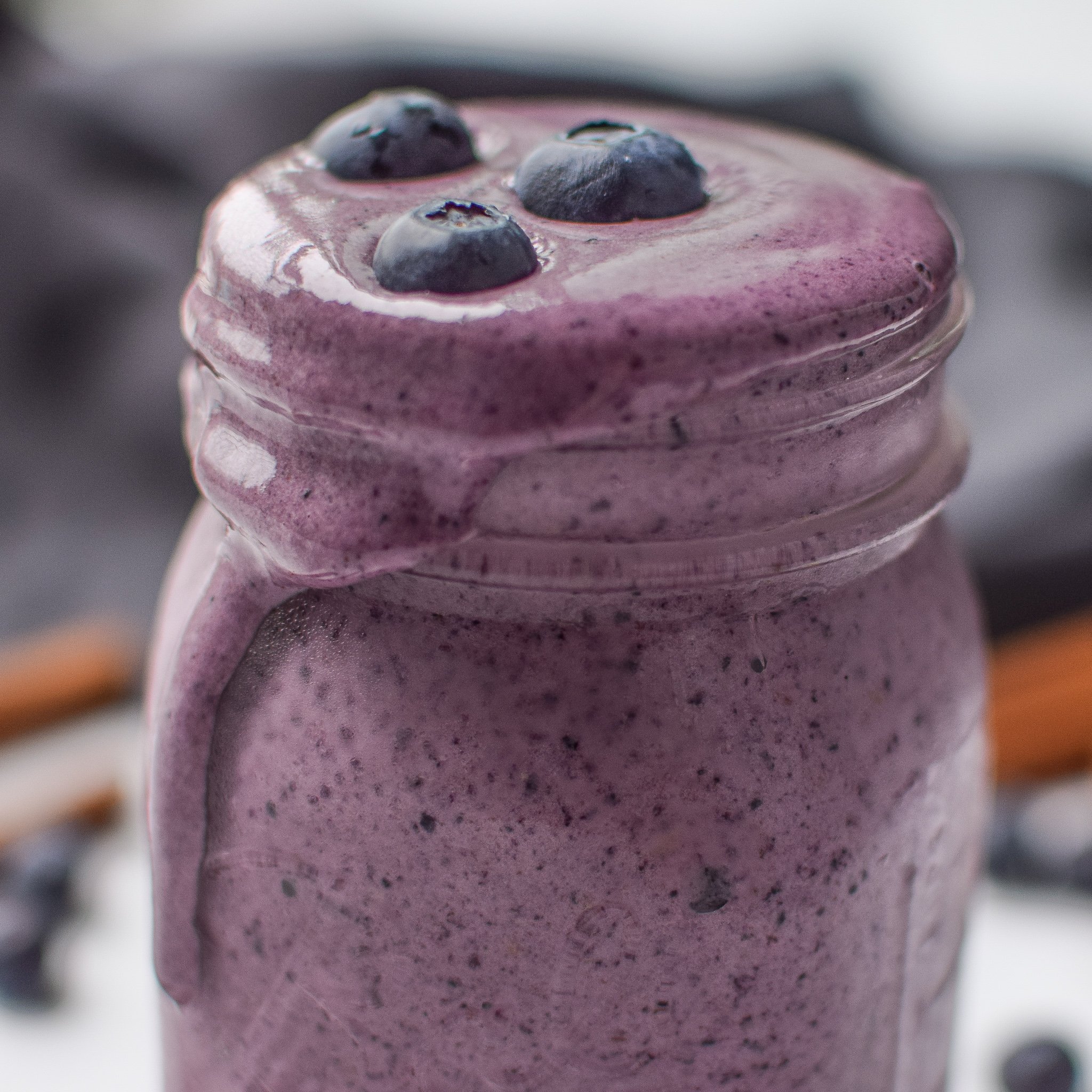 Sometimes you buy something at the store because it looks weird and cool. That's what happened with powdered peanut butter. Yes, powdered peanut butter is a thing and of course I bought it. Yes, a Costco sized jug of powdered peanut butter. The most common thing powdered peanut butter is used for is smoothies, so naturally I went for it.
The key ingredient – the one that made a 'meh' smoothie into an 'OMG' smoothie – is the CINNAMON. Probably my favorite spice (besides salt, I guess?). Do not forget the cinnamon. You could probably skip the vanilla almond milk and use water. However, the vanilla flavor is also a compliment to the smoothie and shouldn't be skipped (in my opinion).
Wasn't too sure about ingredient combo. Came out very tasty!

– AJ, from comments
You guys, this is probably my best smoothie creation yet. Of course, none of this could be possible without my handy NutriBullet. Smoothie making machine since '14. It's not the most powerful thing out there, but it does the job dependably for a super sweet low price (especially at Costco!). But seriously, it's the best for smoothies.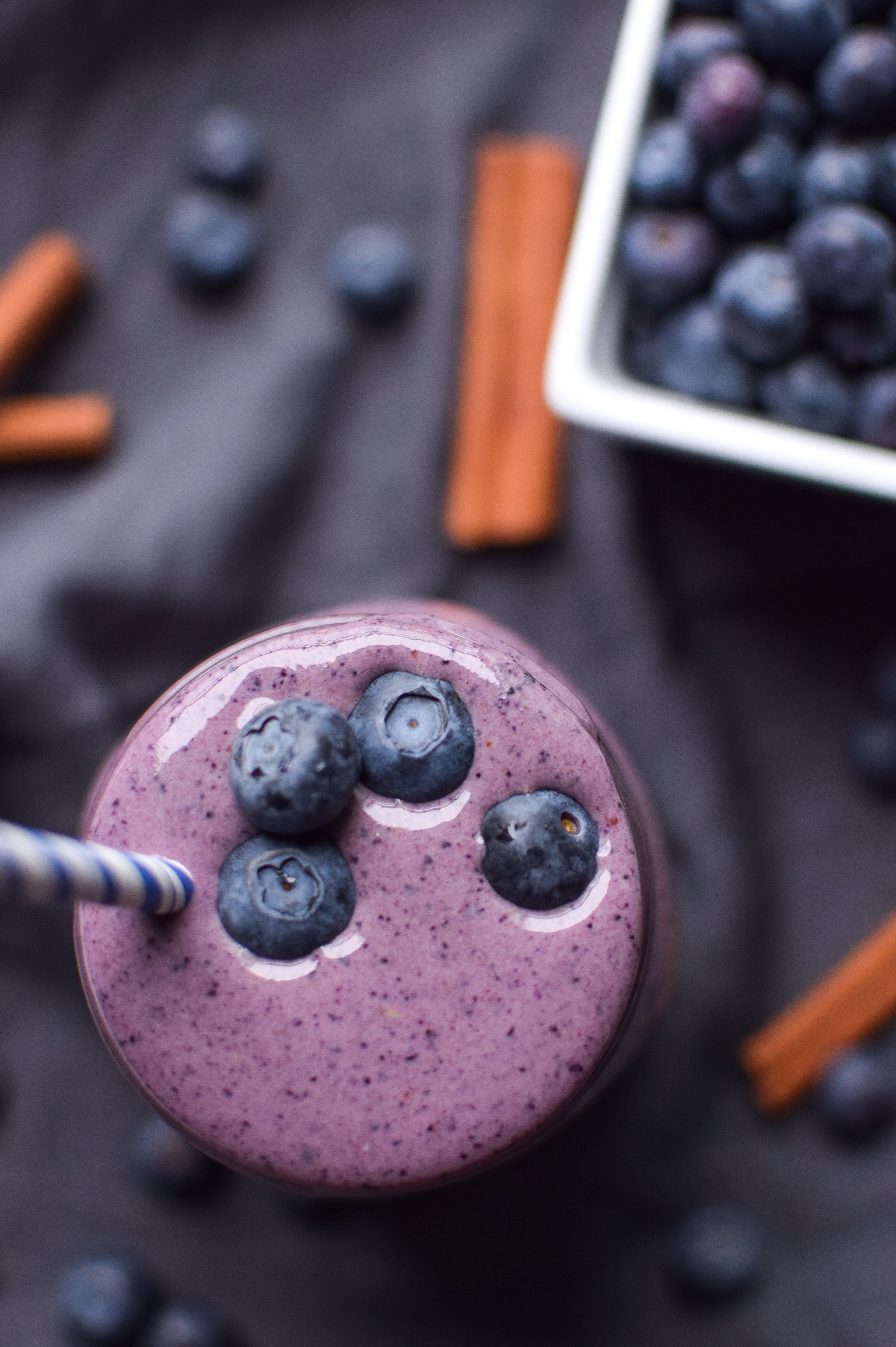 Let's talk about peanut butter powder. Mysterious PB powder. I looked it up. It's just peanuts pressed so that the fat and oils are removed. It tastes virtually the same as normal peanut butter (once you add some water to the powder). And the best of part (thanks to the Kitchn):
2 tablespoons of PB2 has 45 calories and 1.5g of fat
VS.
2 tablespoons of Jif has 190 calories and 16g of fat.
RAD.
The most popular brand of powdered peanut butter is PB2 Powdered Peanut Butter. You can also use PB Fit Peanut Butter Powder, which is what I found at Costco. I think Jif has a version too. It looks like a lot but starts going pretty fast when you use it for smoothies all the time.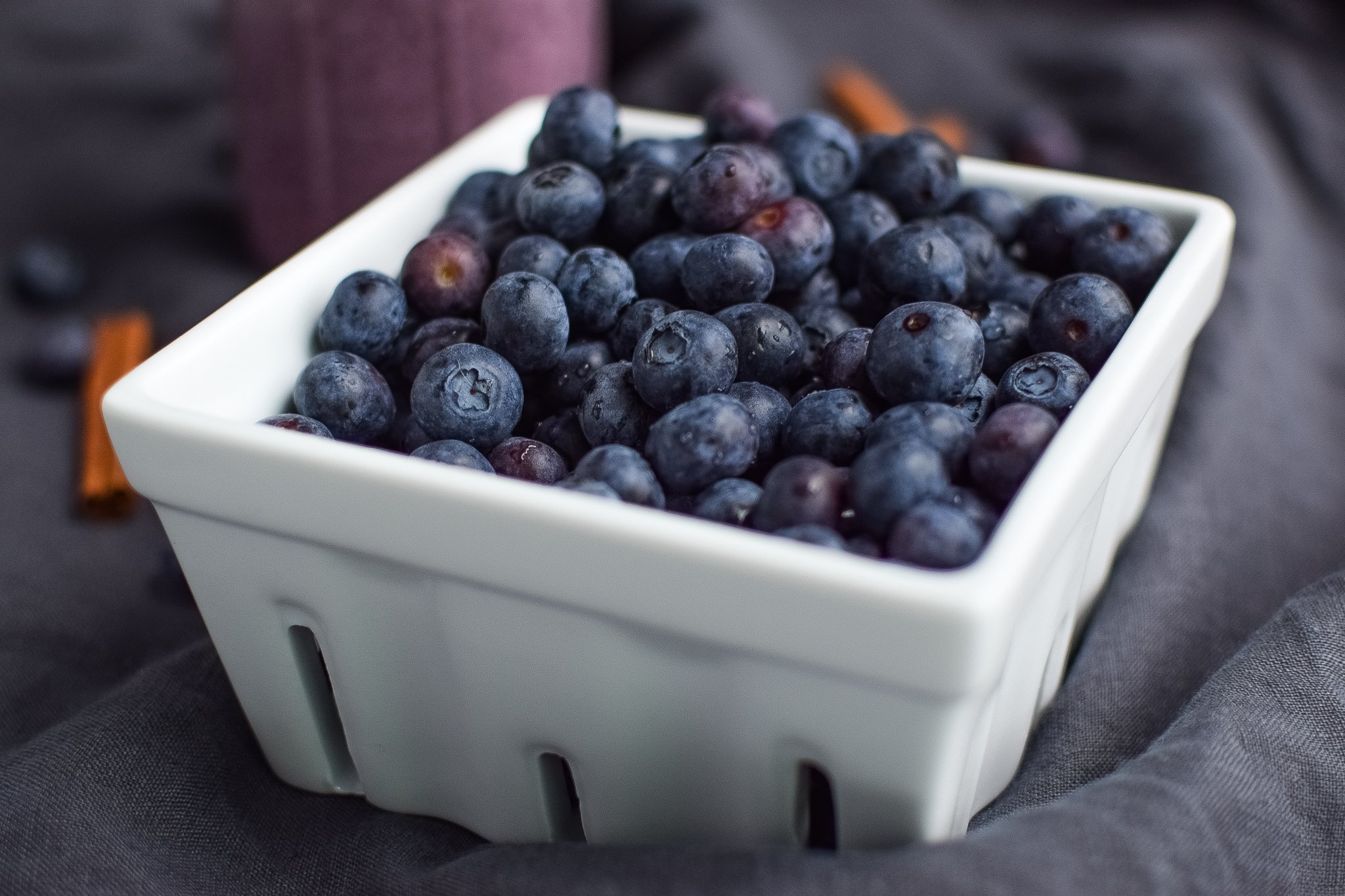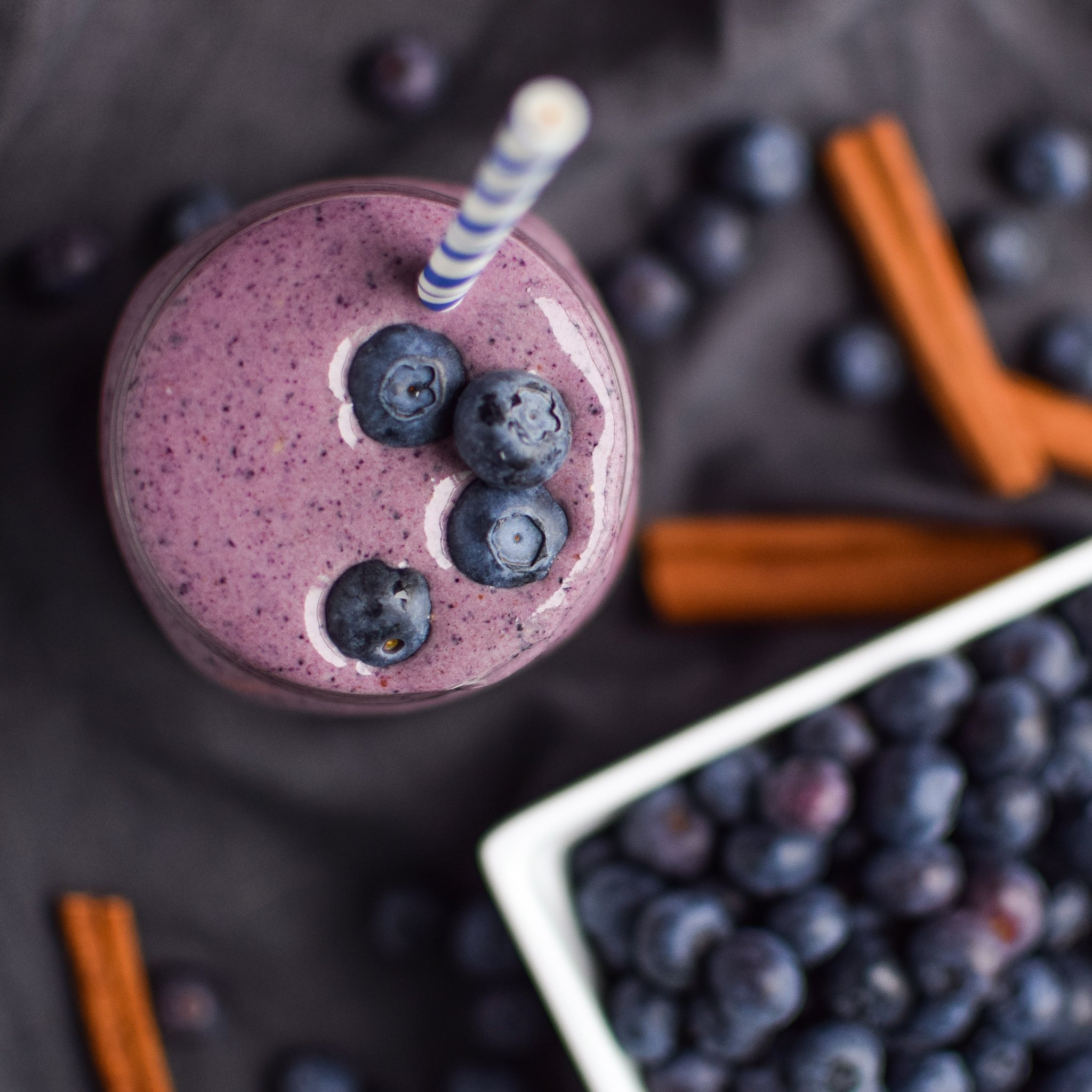 How to make the PB Powder Smoothie (1 min 17 secs):
Other smoothie ideas from Project Meal Plan:
Recipe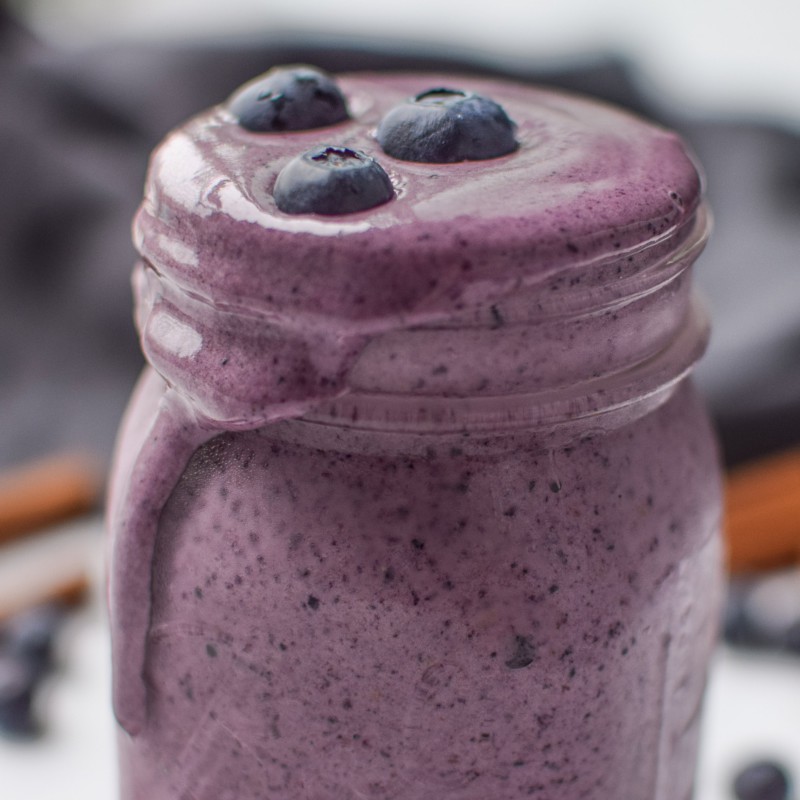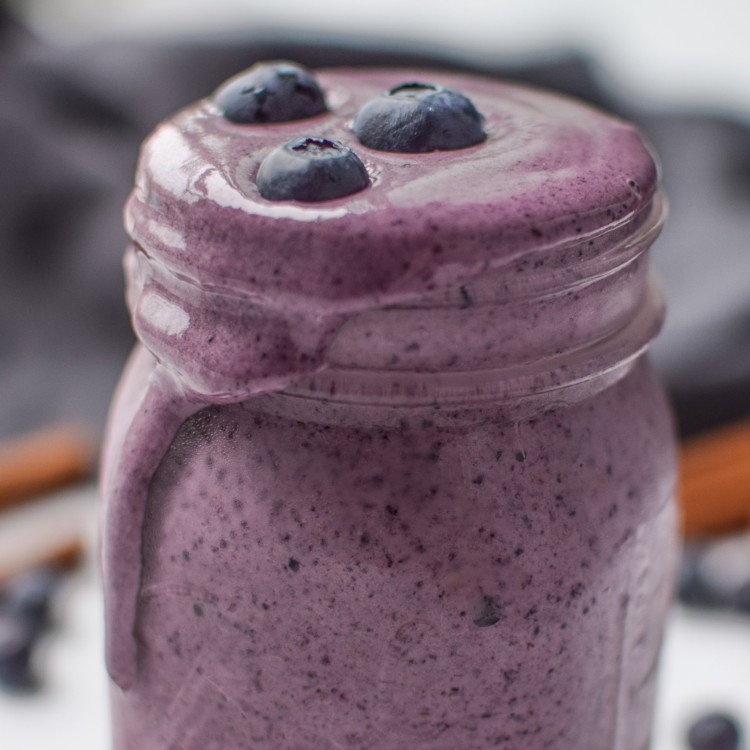 PB2 Peanut Butter Powder Blueberry Cinnamon Smoothie
Prep:
5 minutes
Cook:
0 minutes
Total:
5 minutes
Creamy and surprisingly delicious protein smoothie with blueberries, cinnamon, banana, greek yogurt, and PB2 (peanut butter powder)!!
Ingredients
1/4 cup

whole fat or

2

% greek yogurt

1/4

to

1/3

cup unsweetened vanilla almond milk (

1/4 cup

for thicker smoothies)

1

scoop vanilla protein powder

3 tablespoons

peanut butter powder (such as PB2)

1/4 teaspoon

cinnamon

1 cup

frozen blueberries

1

frozen banana, peeled and cut into chunks
Instructions
Add greek yogurt, almond milk, cinnamon, peanut butter powder, and protein powder to your blender or NutriBullet. Blend for 5-10 seconds until powder is mixed with liquids.
Add banana and blueberries to the blender. Blend until smooth. Enjoy!
Equipment
Notes
You can definitely dump all ingredients in at once. I like to mix the powders with the liquids first to ensure everything is well mixed.
PREP AHEAD: Peel and cut banana, add 1 cup blueberries to ziploc bag and freeze. Measure and combine protein powder, peanut butter powder, and cinnamon in a container and dump into blender when needed.
Update: Video added on 4/28/17. Nutrition information estimated with My Fitness Pal.
Nutrition Information
Serving Size:

1 smoothie

Calories:

477

Sugar:

36.2g

Fat:

11.3g

Carbohydrates:

59.8g

Fiber:

10.1g

Protein:

37.7g
Recipe Card powered by
Thanks for checking out the Peanut Butter Powder Blueberry Cinnamon Smoothie! If you have any clever ways to use PB2 or PBFit, I'd love to hear them! Oh, and be sure to follow me on Pinterest for meal inspiration every single day!