Make-Ahead Freezer Friendly Breakfast Burritos are totally underrated. You just have to keep it simple. Make your ingredients, then turn your counter into a burrito assembly conveyor belt style machine. I love this recipe because I love burritos, breakfast, and things made-ahead. It's food prep heaven (jump to recipe).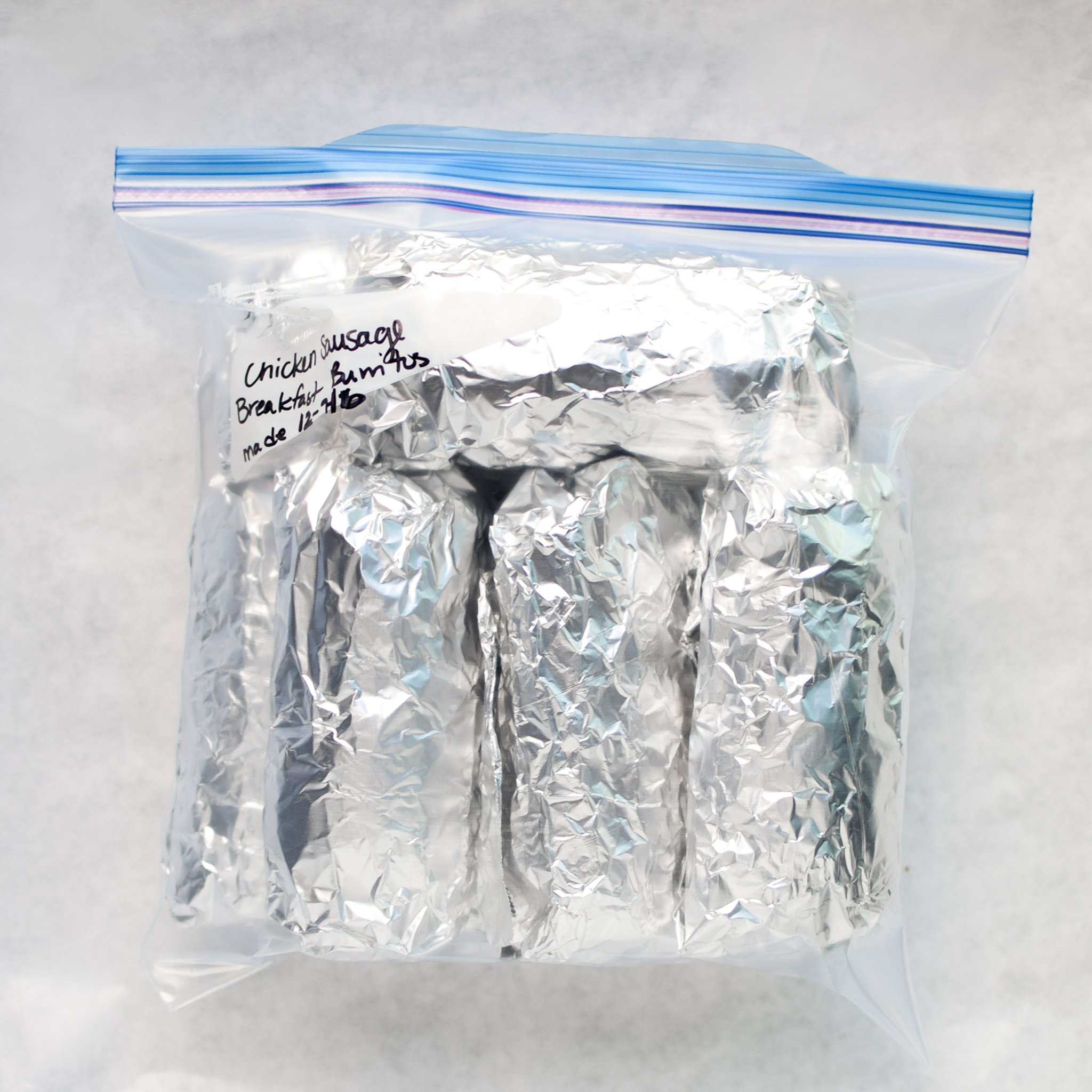 First, I prep all my ingredients, crack/whisk the eggs, and make sure everything is ready to go. It's also important to pick the right size tortillas – I like bigger than taco size but smaller than burrito size. I also like low carb tortillas. So to fit this balance, I've been using these whole wheat tortilla wraps, and they seem to hold up well.
Here are the burrito components you need:
Those tortillas I was talking about (or your favorite – bigger is better)
Eggs
Peppers & onions or other veggies that aren't too wet
Breakfast sausage/meat
Cheese/hot sauce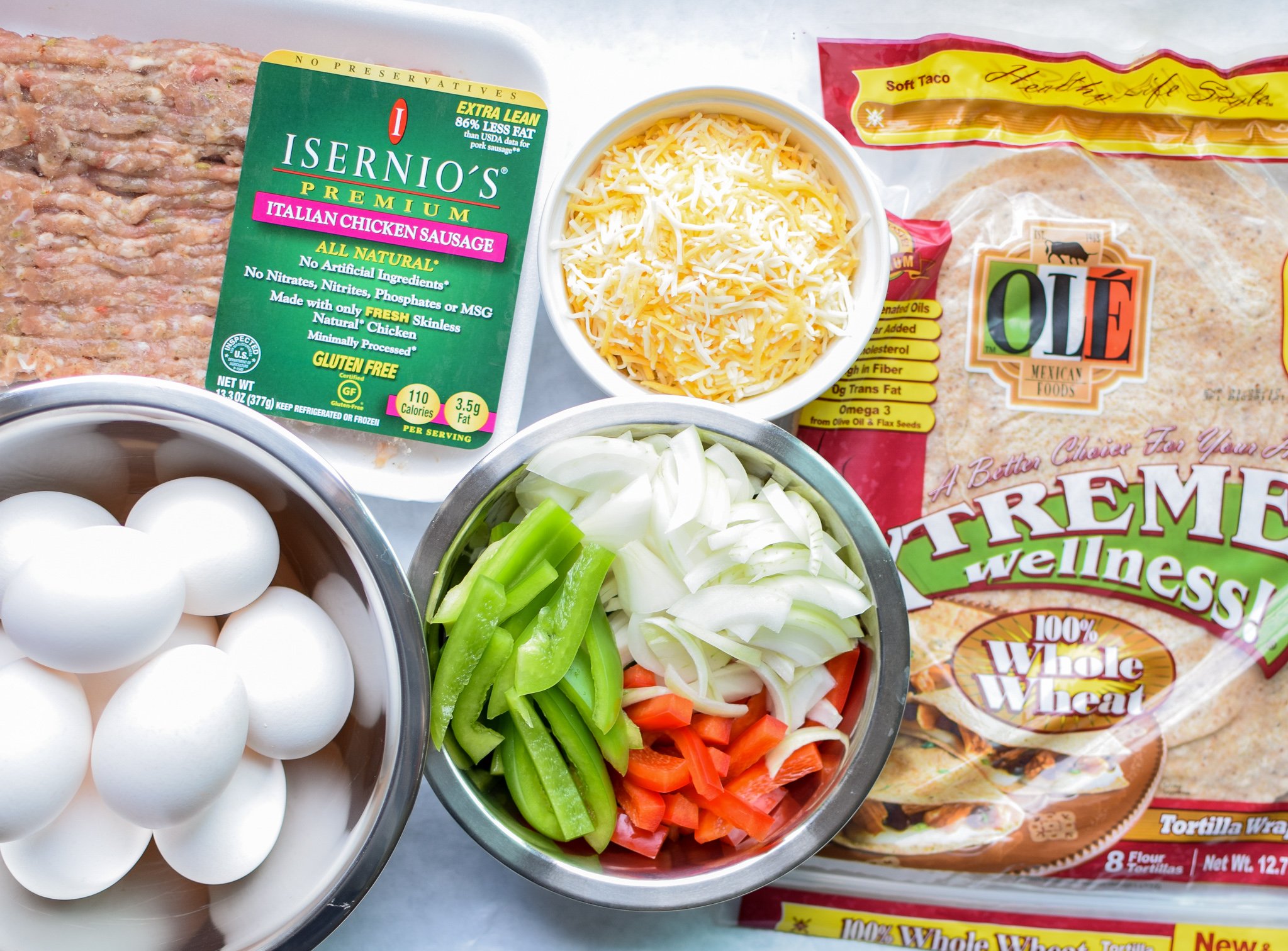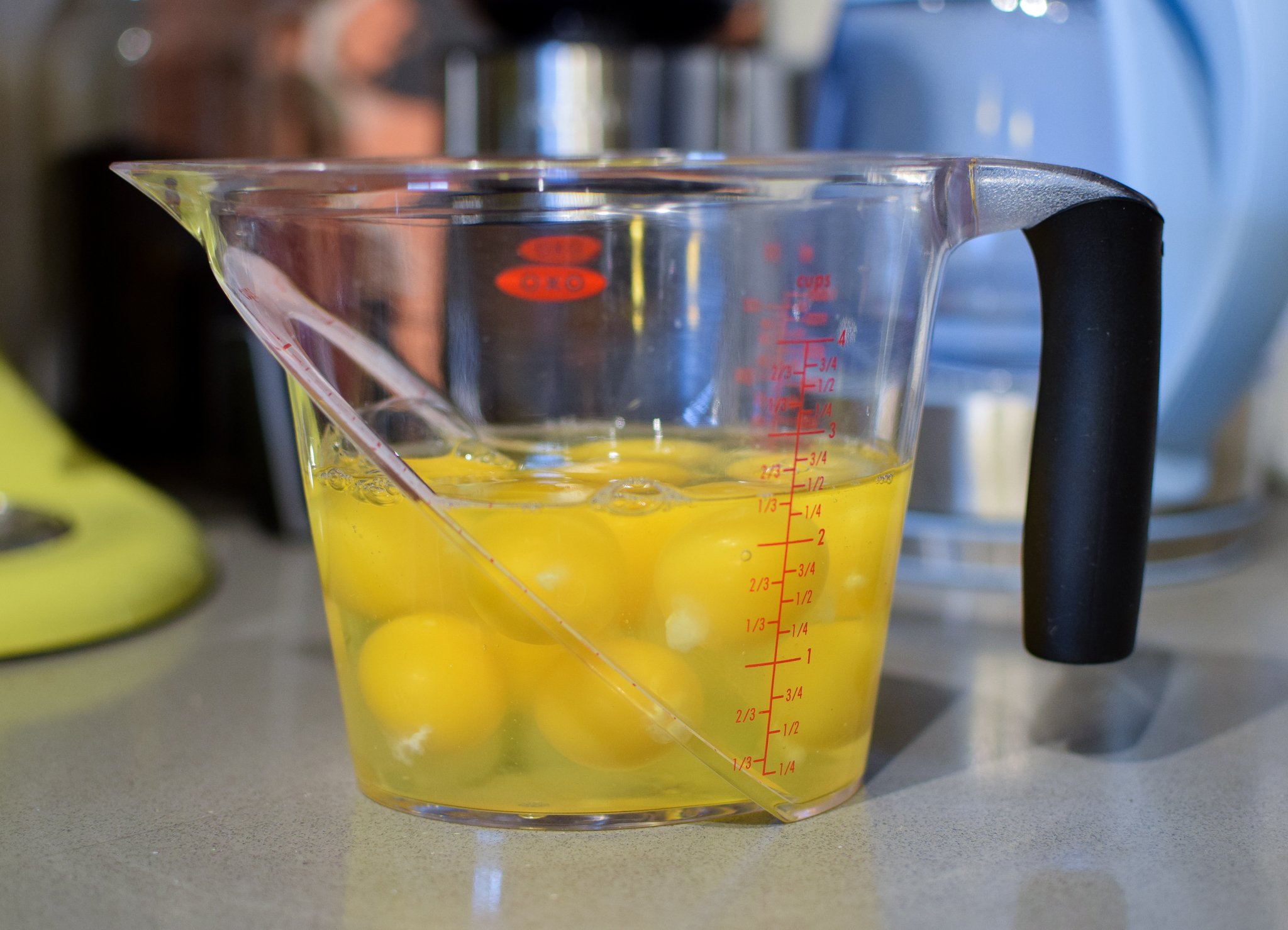 Here are some tips I found from some other bloggers that understand the power of make-ahead freezer friendly breakfast burritos!!
Plus my very important make-ahead reheating tip:
Take a breakfast burrito out of the freezer the night before you want to eat it, so it can thaw overnight. Then when you reheat, there will be no icy core!!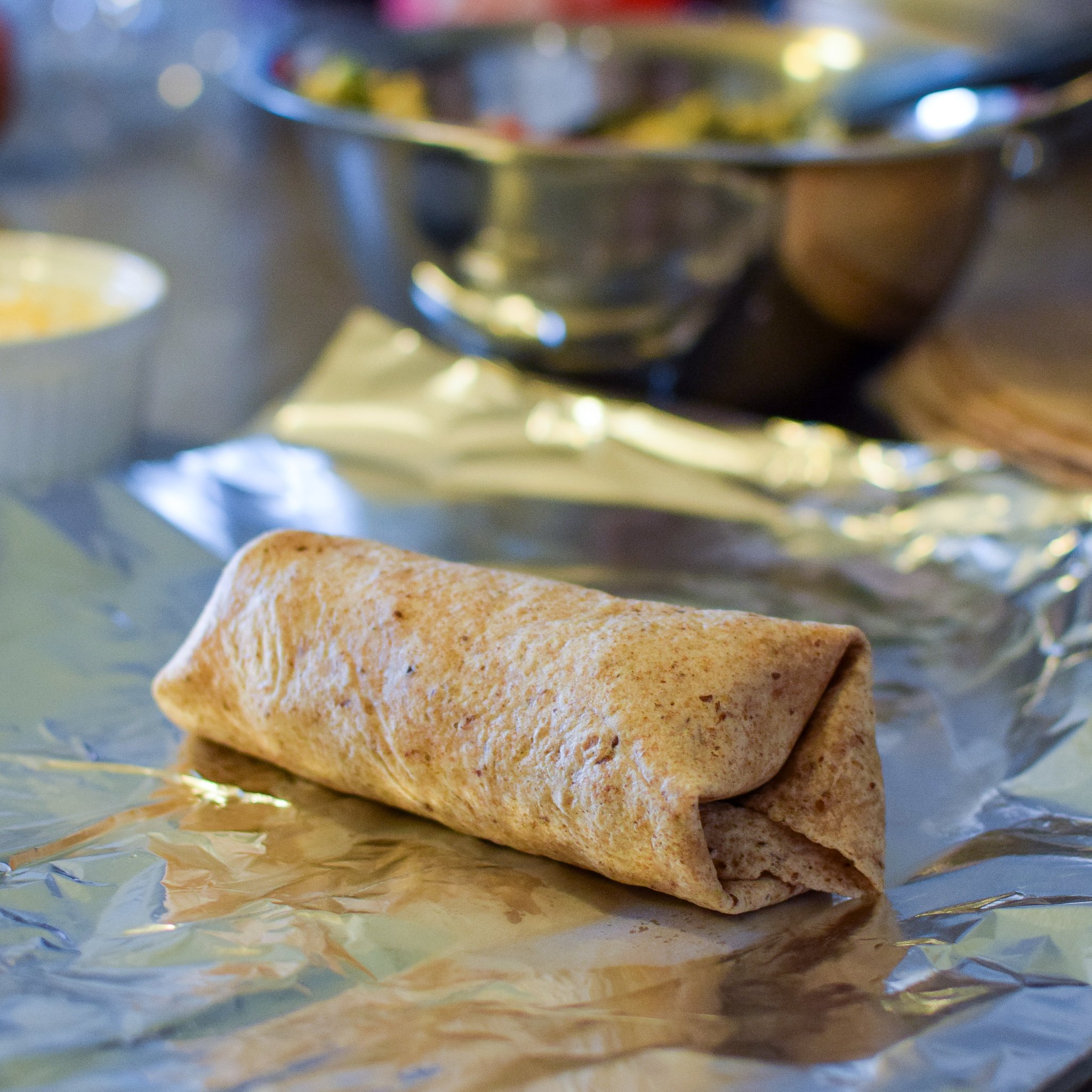 As you may have guessed, breakfast burritos are perfect for popping in the toaster oven or microwave and eating in the morning. You can swap out your favorite meats and toppings, or remove the cheese if you prefer. Just make sure not to overstuff your burritos, or they'll rip and it will be less fun for you.
One more tip – if you forget to take your tortillas out of the fridge before assembly, just pop them in microwave for maybe 20 seconds so they'll be pliable enough and not rip.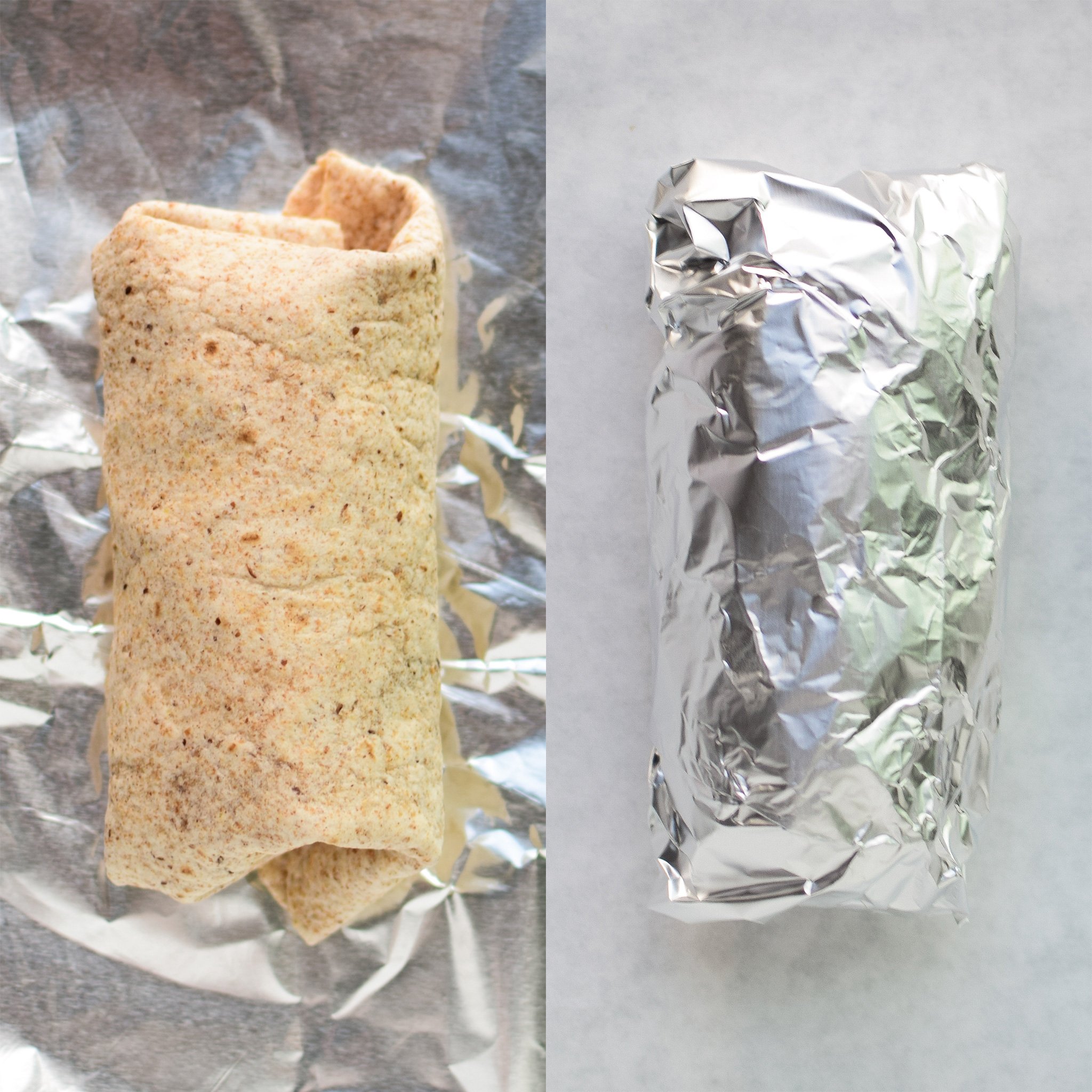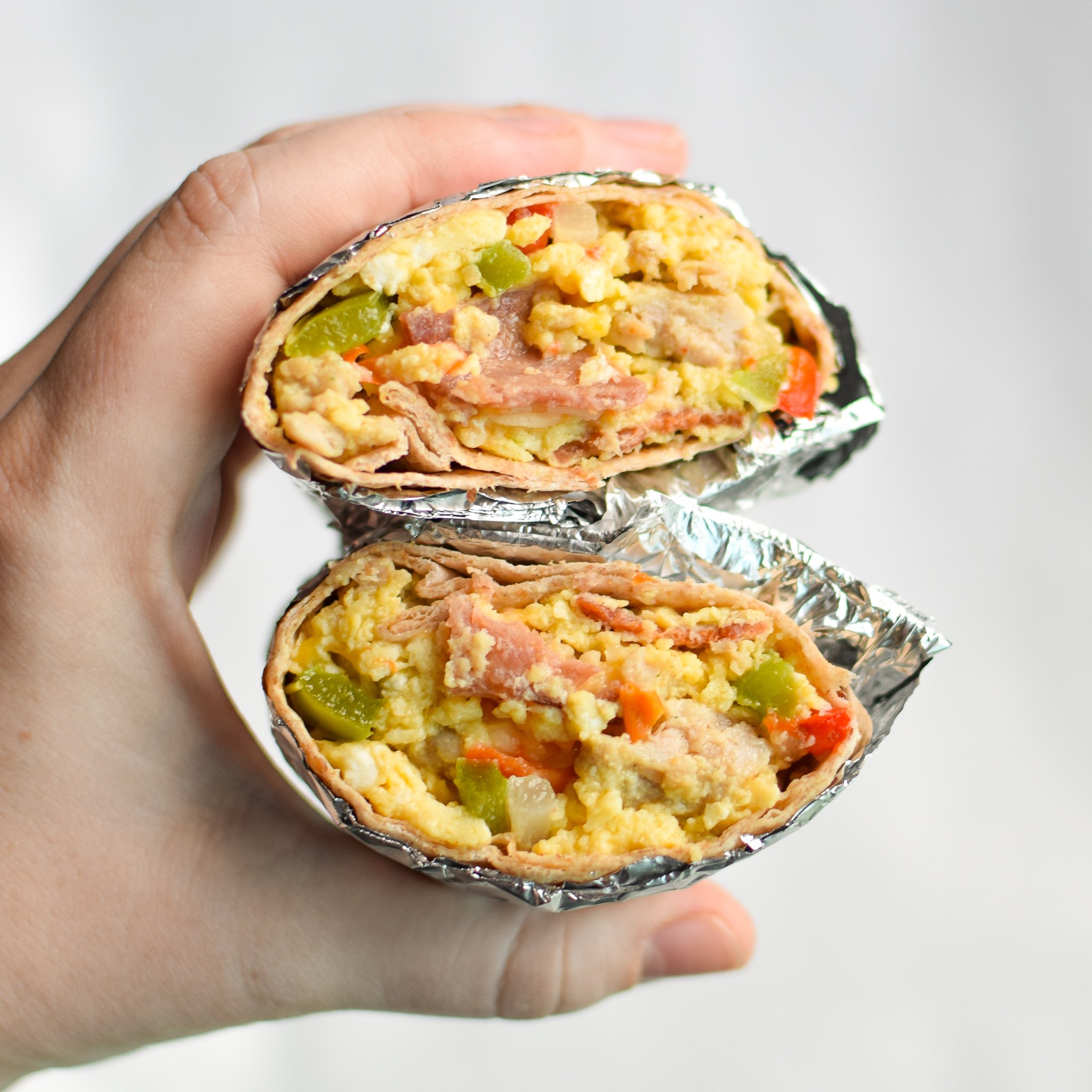 Print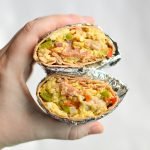 Make-Ahead Freezer Friendly Breakfast Burritos
---
Author:

Danielle

Prep Time:

20 minutes

Cook Time:

20 minutes

Total Time:

40 minutes

Yield:

8 burritos
Description
Method and tips for making your very own freezer friendly breakfast burritos!
---
Ingredients
16 ounces ground breakfast meat (I use Isernio's Italian Ground Chicken sausage)
10 eggs, whisked
1 green pepper (or any color), diced
1/2 yellow onion, diced
8 Ole Whole Wheat Tortilla Wraps (or other wraps, but make sure they are large)
1 cup shredded cheddar cheese
1/2 tablespoon garlic powder
1 teaspoon chili powder
pinch of salt & olive oil
---
Instructions
Heat olive oil over medium heat in a large/deep skillet. When hot, add veggies and sauté for 3-4 minutes. Add meat and cook thoroughly, until completely cooked, stirring occasionally. At this point, drain any excess liquid from the pan.
Reduce heat to low and remove the pan from heat for at least 60 second to let it cool slightly, or the eggs will burn.
Next, add all eggs, return the pan to heat, and stir continuously until the eggs are completely cooked. Do not over cook – eggs will cook a tiny bit more when your burritos are reheated.
Remove the cooked mixture from the hot pan and let it cool.
Let everything cool to reduce moisture in the burritos.
Set up your burrito assembly line. Warm up your tortillas for 20 seconds in the microwave to make them more foldable and less likely to rip.
Make 8 burritos, each with 1 big scoop of mixture and some cheese on top. Fold your burritos by folding the sides in and wrapping the tortilla to tuck in the sides (like at Chipotle!).
Wrap each in foil and store in the freezer. Take a burrito out of the freezer the night before you plan to eat it. Best when reheated in a toaster oven for 7-8 minutes (depending on your toaster oven). You can also toast for 4-5 minutes to get the outside crispy, then microwave for 30-45 more seconds to ensure it's heated through.
Notes
Store in the freezer for up to three months. Make sure each burrito is wrapped tightly in plastic wrap or foil.
Nutrition
Serving Size:

1 burrito

Calories:

412

Sugar:

2.5g

Fat:

22.8g

Carbohydrates:

27.7g

Protein:

23.1g
Thanks for checking out the Make-Ahead Freezer Friendly Breakfast Burritos! If you have any breakfast burrito tips or tricks, I'd love to hear them! I'm always looking for ways to improve my meal prep game. Be sure to follow me on Pinterest for meal inspiration every single day!
-Danielle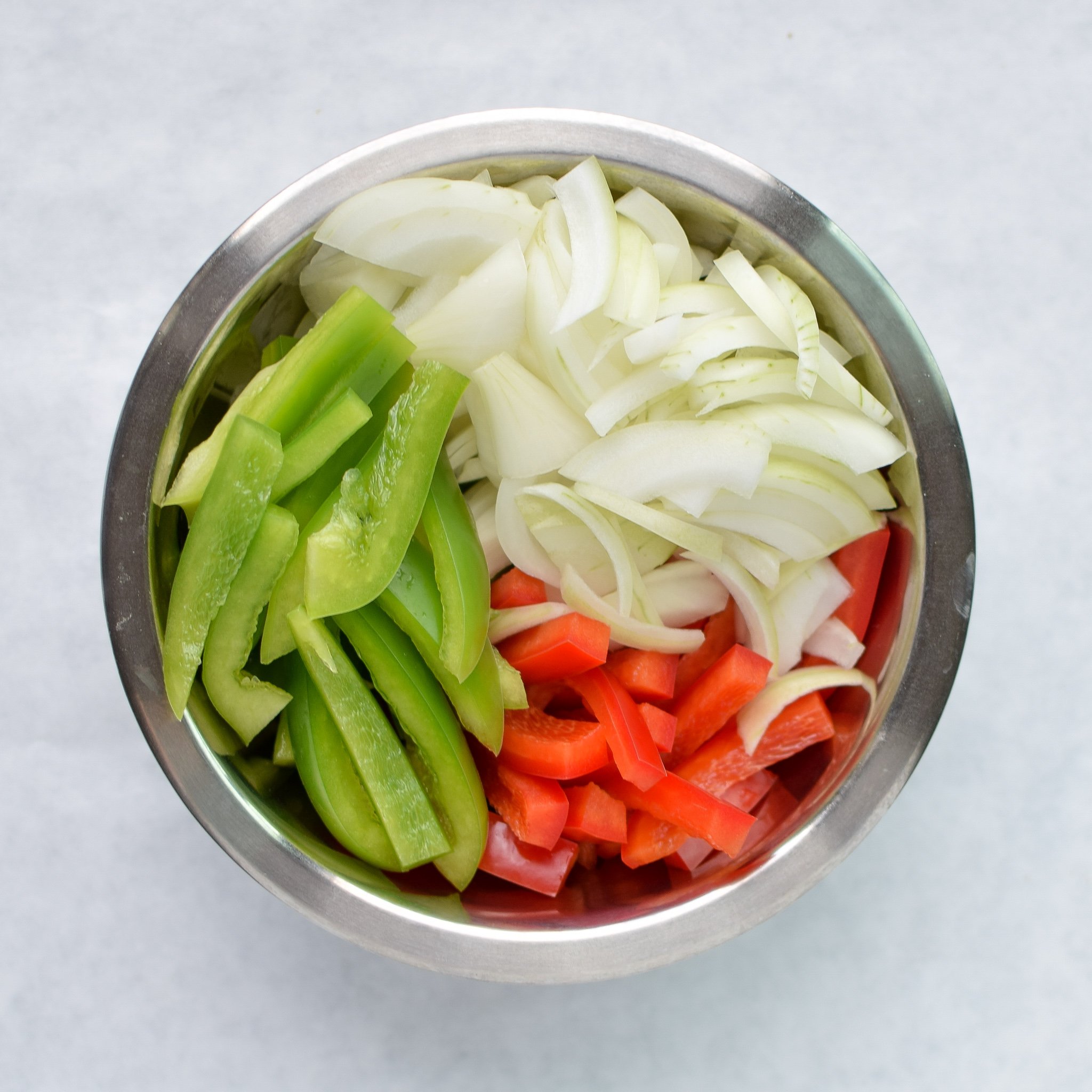 Disclaimer: Some of the links on this page are for affiliated products on Amazon. If you are planning to make any purchases, please start your Amazon shopping here on Project Meal Plan! We'll get a small commission at no extra cost to you. I truly appreciate your support! For more information, please see our Full Disclosure & Privacy Policy.
Support and Share Project Meal Plan -