Looking for the top recipes on Project Meal Plan? You're in the right place! Here's where I chat highlights, trends and top 5 lists from the year, along with a countdown of Project Meal Plan's Top 10 Most Popular Recipes of 2022!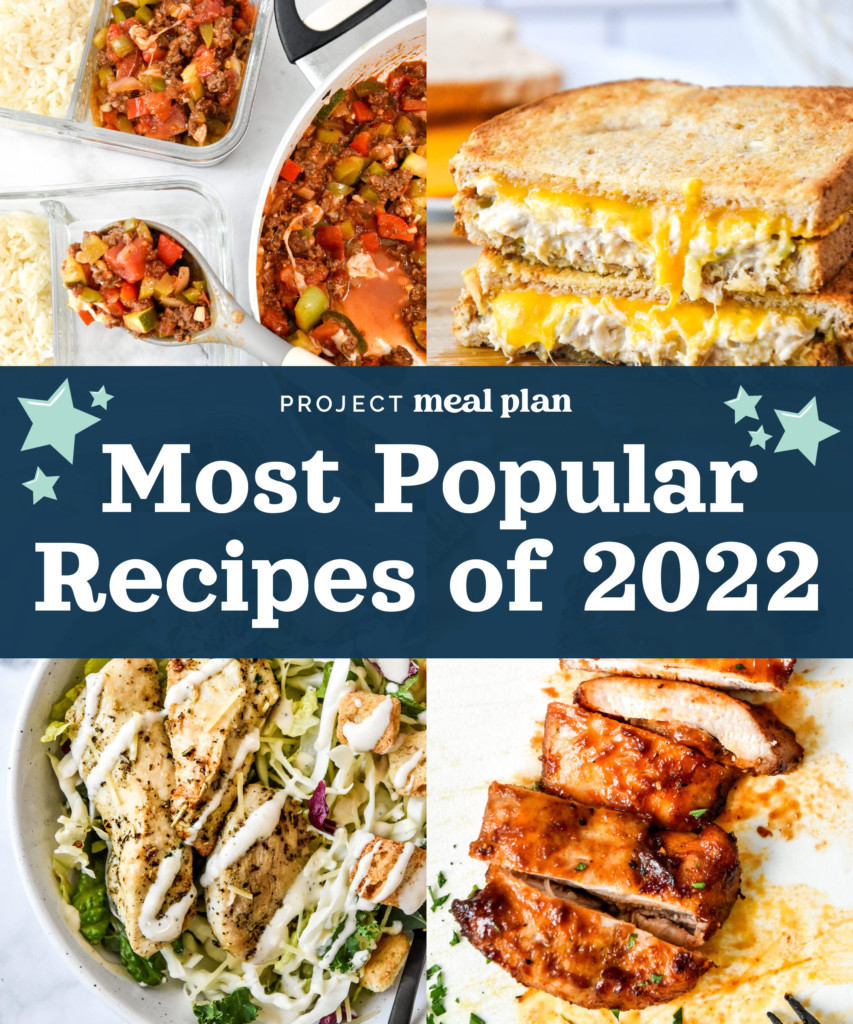 Welcome to my yearly review of what's been popular on Project Meal Plan lately. These end-of-year roundups are my favorite way to keep tabs on what's trending and what's not, and I love sharing that info with you!
As I always say, I love the numbers and this is where I get to share any of them I want. I hope you find all of this information at least 5% as interesting as I do! Or at least you can use this list to pick your next PMP recipe 🙂
I originally shared these words last year, but they're truer than ever and I don't know if I could say it any better right now:
When you write a comment, leave a review, share a picture on social media, tag me in a post, show my business any love, I see it!
I know you could spend your time on any food website, in any cookbook, making anyone's recipes.
Your time is valuable, which is why I want to send the biggest thank YOU for any moments you spent on Project Meal Plan this year.
I appreciate every single one of you ❤️
I put together this list by looking at the top most viewed recipes on Project Meal Plan, not including recipe round-ups or non-recipe article posts (those will be listed separately below!).
If you're looking for the best of Project Meal Plan according to YOU, the readers, try one of these Most Popular Recipes of 2022!
Most Popular Recipes of 2022
2022 in Review
Project Meal Plan 2021 vs. 2022 Stats
Pageviews: Increased 2.5% from ~2,170,000 (2021) to ~2,224,000 (2022)
Pageviews are the number of pages viewed by a User, including repeat pageviews, during any number of sessions. Higher is better!
Users: Decreased ~1.1% from ~1,532,000 (2021) to 1,514,000 (2022)
A User is someone who has initiated at least one session on the website. Higher is better!
Sessions: Decreased ~.4% from ~1,860,000 (2021) to 1,853,000 (2022)
A Session is a period of time when one User is actively engaged on the website. This could include multiple pageviews. Higher is better!
Bounce Rate: Decreased 1.86% from 87.34% to 85.72%
The Bounce Rate is the percentage of single-page sessions in which there was no interaction on the page. AKA when someone comes to the site and leaves immediately without clicking anything else. Lower is better!
Average Session Duration: Increased ~17.8% from 44 to 52 seconds.
The average session duration is the average length of time of one session. Higher is better!
Notes on these statistics:
Sort of a mixed bag from last year! We had very slightly less Users, but the people that did come to Project Meal Plan were more likely to stay longer and click around more before leaving, resulting in slightly more Pageviews and a lower Bounce Rate, both good things.
After experiencing a significant decrease in pageviews last year, it's nice to not see the same thing happen again this year. Overall, site metrics remained pretty steady while my advertising RPM increased (9.81%), resulting in an increase in revenue over last year.
I've been hearing that RPMs were down industry-wide this year, so seeing an increase is actually surprising and wonderful. I credit the new website (total redesign in November 2021!) and more recipe videos!
Project Meal Plan 2022 Top 5 Lists
Top 5 NEW Recipes Published in 2022:
When I post a new recipe, it takes some time to be seen, gain traction, and get feedback. That's why you usually don't see these new recipes show up in the Top 10 list in the same year they were published.
So they get their own list! It's interesting to see what gets an immediate response versus what people aren't really into as much.
Here's the list of top 5 recipes newly published this year: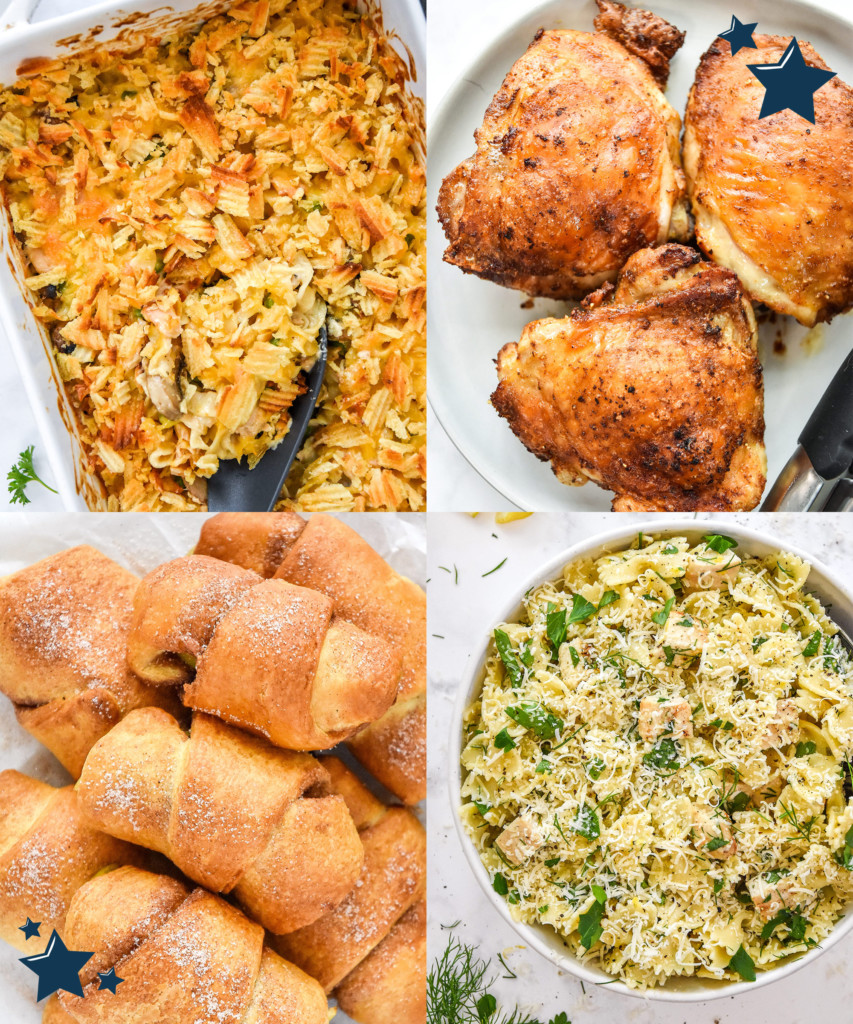 Top 5 Non-Recipe Posts of 2022
I share mostly recipes on Project Meal Plan, but I occasionally share helpful articles and recipe round-ups as well.
Here are the most popular non-recipe posts on the blog right now:
Top 5 Traffic Referral Sources (+ percentage of all traffic):
Since 2018, I've only ever seen small changes in this list, but it's still interesting to take a look.
Here are the top 5 traffic sources to Project Meal Plan:
Google – 43.80%
Pinterest – 32.63%
Direct/None – 17.55%
Bing – 0.70%
Meal Plan Addict – 0.49%
Holy cow! Thank you Steph! It's wild that this much traffic comes from my friend Steph's website, Meal Plan Addict.
Now that I think about it, maybe it's better to not have dramatic changes year to year. I've never had that huge Pinterest traffic drop off I heard about others having, and so far, I can depend on things in this list to keep steady year to year.
Like last year, I think the 'Direct/None' traffic is partially from readers who would put the recipe link directly into the browser after finding it on Pinterest, or clicking from a place like a bookmark or text message.
I think Pinterest's continued focus on Idea Pins has helped keep this source of traffic high. Sounds like links are coming to Ideas Pins soon, though!
Top 5 Favorite Recipes from Other Websites
Here are my favorite recipes I made from other websites this year! Definitely give these a try. No particular order:
Ang's Creamy Tortellini Soup from Pinch of Yum – This soup was absolutely delightful, so easy to make, and tasted restaurant quality. Perfect if you love tortellini and looking for a new way to use it.
Fudgy Cosmic Brownie Cookies from Design Eat Repeat – The best brownies, turned into the best cookies, and SO easy to make at home. I was shocked!! I want to make 25 more batches!!
White Chocolate Pumpkin Snickerdoodles from Sally's Baking Recipes – Made these for a party and got so many compliments!! All the credit goes to Sally, I'm just good at following directions.
Buffalo Chickpea Salad from The Schmidty Wife – I'm not a huge fan of most chickpea recipes, but I was pleasantly surprised by this one from my friend Lauren! I love buffalo chicken salads, so these chickpeas make a perfect meat-free sub.
Savory Ham & Cheese Scones from Sally's Baking Recipes – We LOVE scones around here, and our favorite ones from the local bakery are almost as expensive as they are delicious. So I tried making my own, and they turned out PERFECT (plus I probably saved like $23).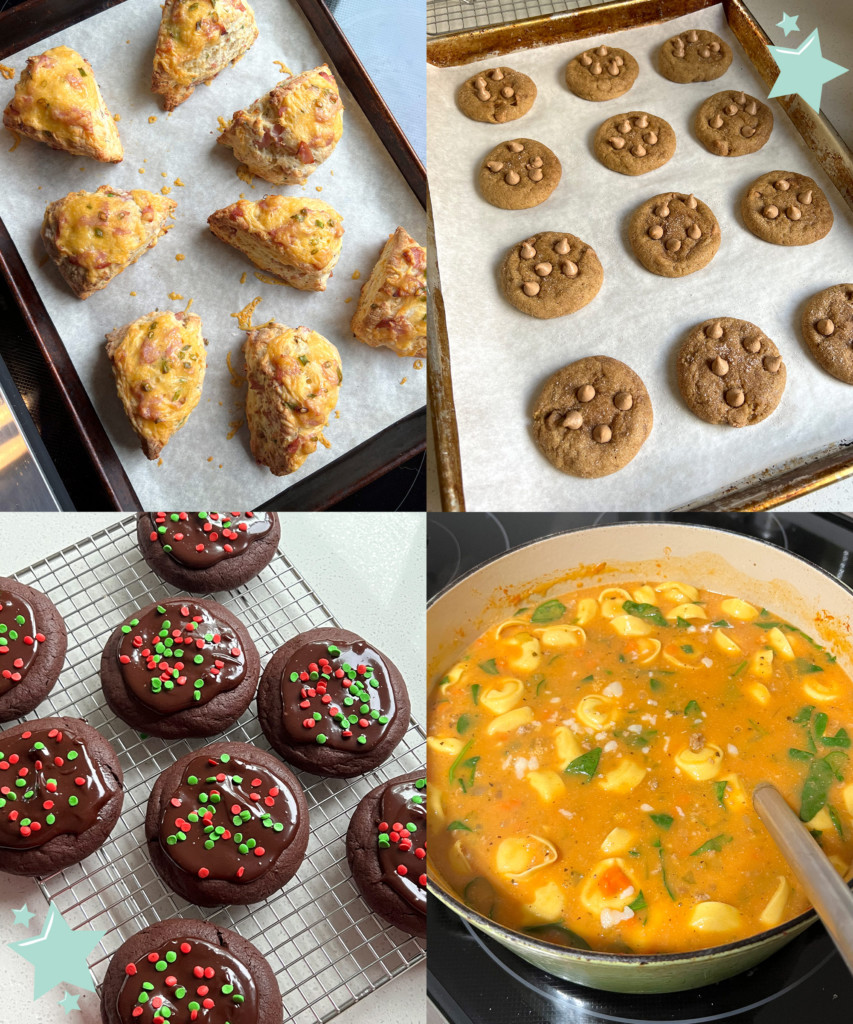 Notes & Comments on the Year
During 2022, I published 23 new recipes and 6 new articles on Project Meal Plan. I also updated 5 old recipes with helpful content and new photographs. I filmed 16 new recipe videos this year, accomplishing my goal of filming more than last year (when I made only 4 new videos because I hurt my knee and had to get my appendix removed). Project Meal Plan has a total of 262 recipes.
Still lots of air fryer excitement, but other recipes seem to be popping up too. Last year, air fryer recipes made up 7 out the top 10 recipes, and this year there are only 6. Last year, there were zero meal prep lunches in the top 10, but this year, the Meal Prep Unstuffed Pepper Bowls showed up!
Air fryer recipes made up 34.7% of total pageviews, which is down from last year when they made up 46% of pageviews.
This year, I worked hard with the best designer of all time, Melissa Rose, to create my first downloadable, printable product bundle. It's a set of 7 family-friendly PDF activities to help you come up with never-ending dinner ideas! You'll find the Dinner Dice, Meal Wheel, Random Dinner Picker, and more! Read all about my What's For Dinner Printables Activity Pack here!
My biggest surprise this year: When a seasonal recipe I published last year all of a sudden becomes popular, it always surprises me. This year, pageviews to my Make-Ahead Thanksgiving Potluck Side Dish Ideas post were up over 700% from last year!
2022 Wins & Accomplishments:
Hit over 10,000 pageviews two Sundays in a row!
This was one of my start-of-year 2022 goals. I've hit over 10,000 pageviews before, but only rarely here and there, never consistently.
Project Meal Plan had over 10,000 pageviews on Sunday, August 21st (10,086) and Sunday August 28th (10,468), so I was able to check off this goal!
Created two new forms of income!
While still both small in comparison to my advertising revenue, I was able to create two new forms of income during 2022. I know it's not dependable and won't last forever, but I've earned almost $1000 by creating Reels on Instagram this year.
The more permanent and long term form of income is my new What's For Dinner PDF Printables Activity Pack which went up for sale in November this year. This will be around forever and is completely passive income!
Finally got (more) comfortable with IG Reels!
Okay, still not amazing at it, but I got way more comfy with posting Reels, filming & editing with my phone, and I even show my face (without makeup) sometimes! I'm trying to embrace the normal and just film it.
I took more time off when I needed it.
I'm really bad at stepping away from work and forgiving myself for doing less. This year, I continued to focus on my mental health and take time off when I needed it, for whatever reason. I'm still terrible at being okay with not working sometimes, but I'm getting better.
That just about sums it up for 2022. I plan to continue to focus on the themes I worked on this year: stop multi-tasking; forgive myself easily (I'm doing my best), and make delicious food.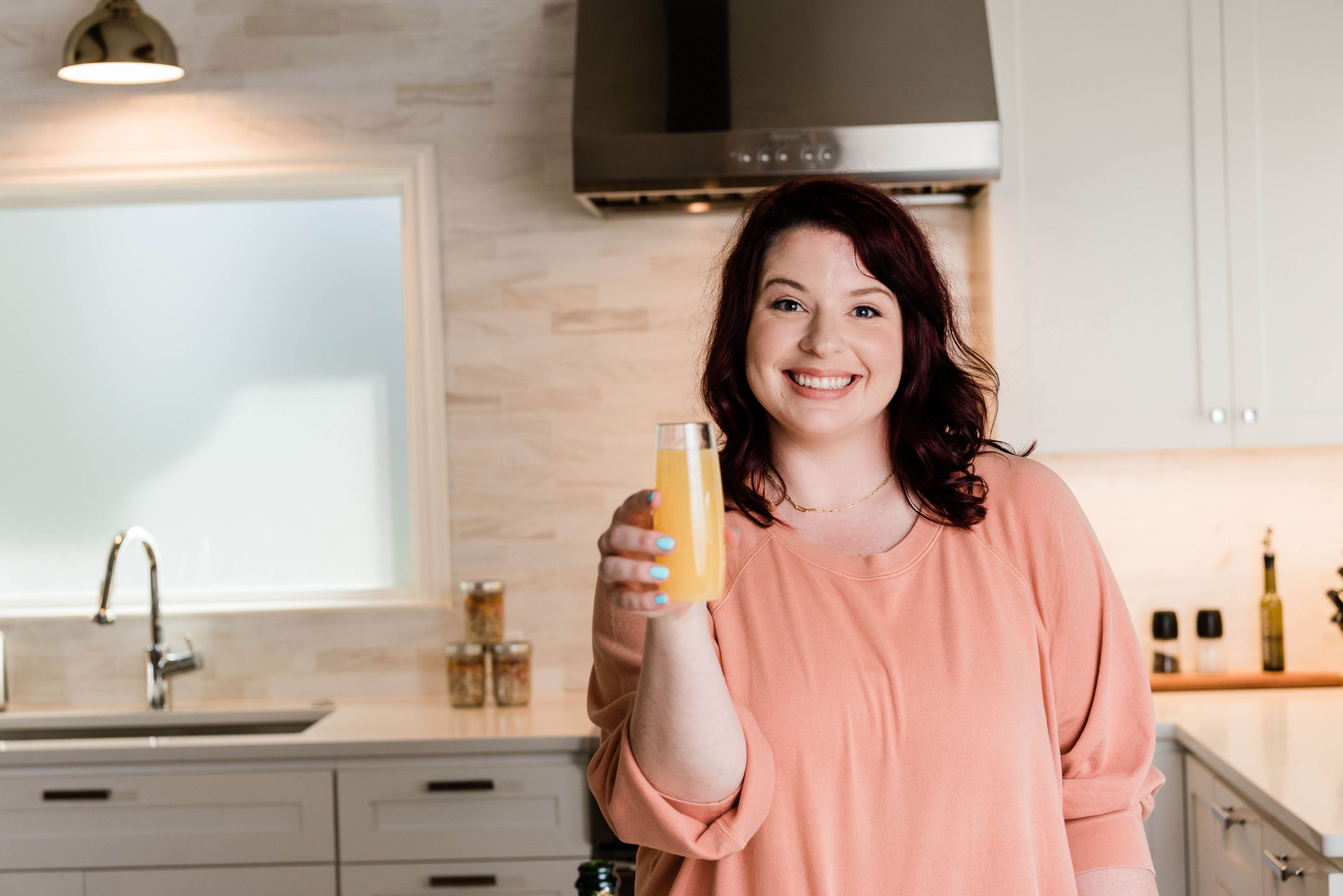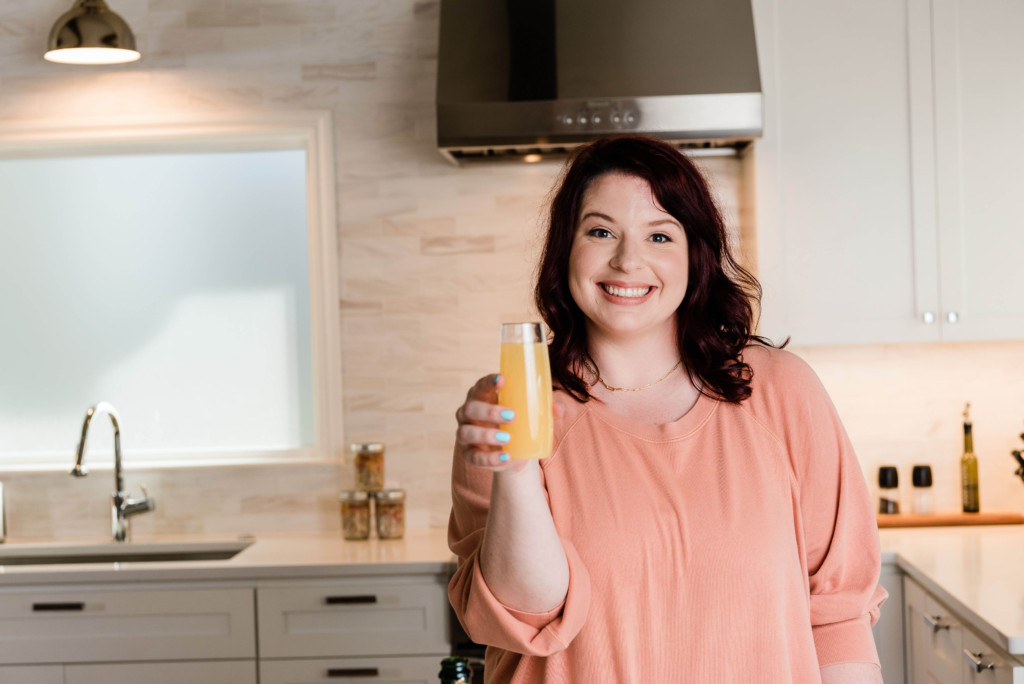 Finally, here are the most popular recipe lists from previous years – you'll definitely recognize a couple consistent favorites!
Thank you for celebrating with me! If you've read this far, you're a rockstar! And I'd love to hear your thoughts in the comment section below.
Have you made any of the recipes on this list? What was your favorite recipe on Project Meal Plan this year? I wanna know!!
Happy cooking, meal planning, and eating in 2023 🙂