Put an end to the dreaded "What's for dinner" question — with simple printables that make meal planning fun for everyone!
Has dinnertime become more of a chore than a relaxing way to end the day? Tired of sifting through Pinterest for fun ideas for kiddos and picky eaters? Ready to shake up your meal planning routine and try something new?
Project Meal Plan's dinner idea printables are here to help!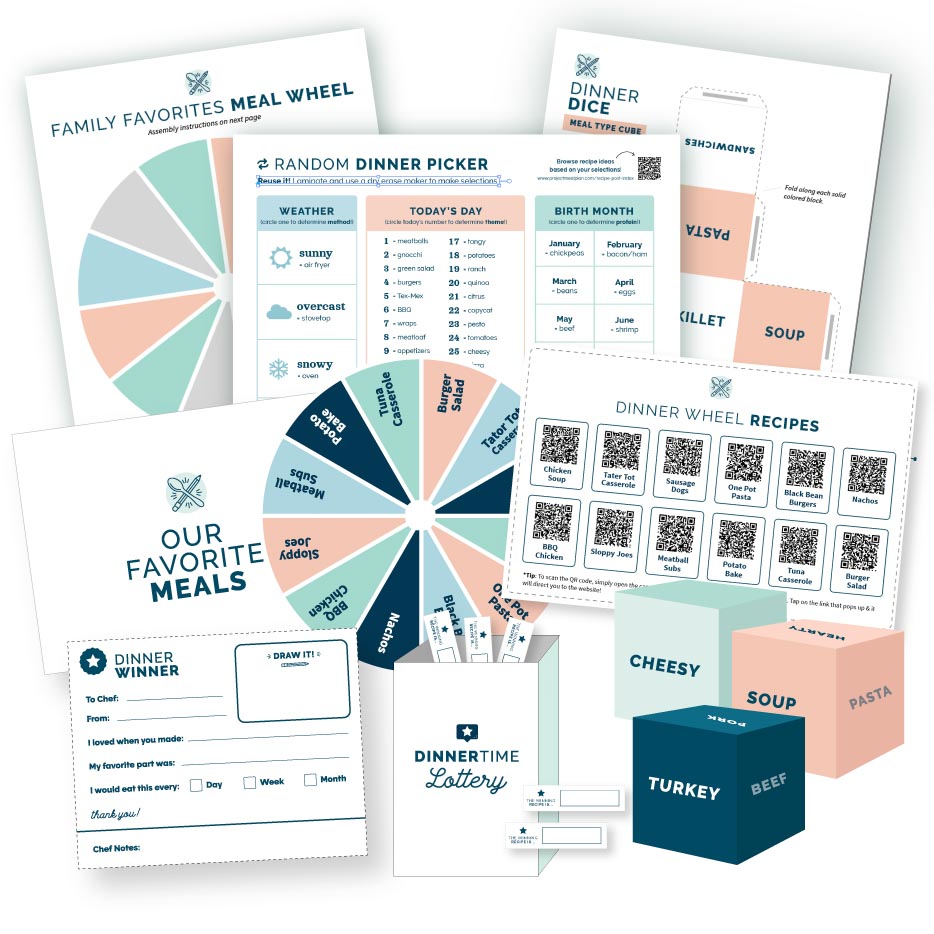 Find a NEW way to choose what's for dinner while getting everyone involved in an engaging activity. These games will make the dinner decisions more exciting and fun, giving you endless possibilities for meal time!
These activities can be used for weekly meal planning or when quickly deciding what to eat for dinner tonight, and anyone can play — kids, adults, families, and roommates alike!
What's included in this bundle:
Random Dinner Picker – Randomly generate a delicious dinner idea based on 3 basic categories!
Dinner Dice – 3 different 6-sided dice that when rolled, give a random dinner idea. Flavor, meal type, and protein cubes included!
Pantry Cleanout Bingo – Print a bingo card and recruit the whole family to help you make an otherwise boring household chore exciting (and give you great ideas for your next meal).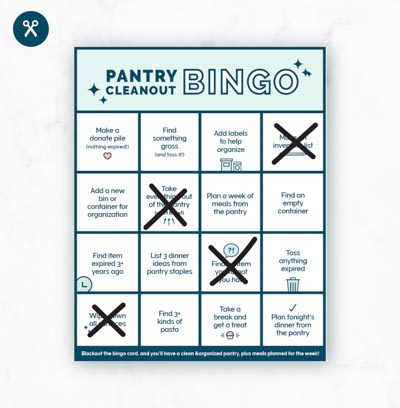 Dinner Meal Wheel – Spin the wheel and get a delicious new recipe to try! Great for involving younger kids as this is a hands-on activity.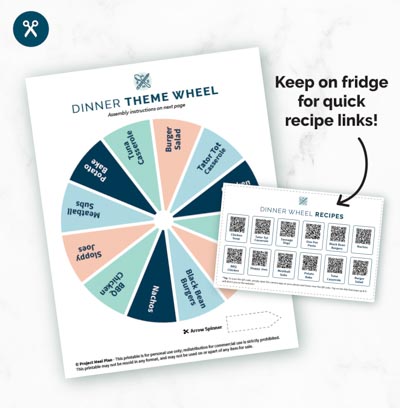 Family Favorites Meal Wheel – A blank meal wheel ready to be filled in with family favorite recipes — with all the benefits of the original Dinner Meal Wheel!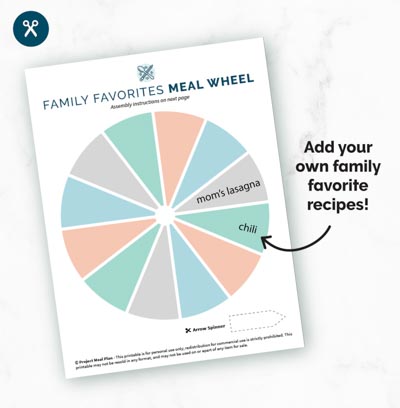 Dinnertime Lottery – Whenever you're in a dinner rut, play the lottery! You'll have someone draw a recipe at random to decide that night's meal.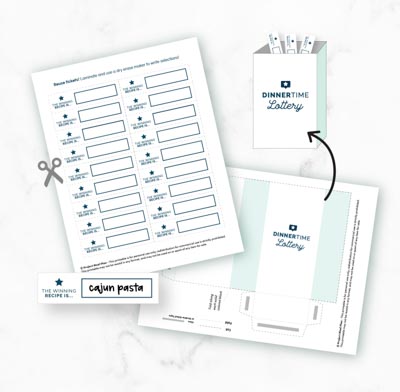 Favorite Meal Cards – Print out these cards for family members or roommates to fill out. Chef will know exactly what everyone wants for dinner!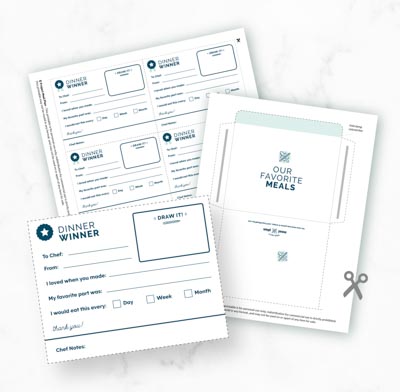 Deciding what's for dinner doesn't have to be a CHORE anymore.

Meals should be fun and enjoyable, especially when you're sitting around the table with those you love!
But cooking the same old recipes can make dinnertime feel more like crossing something off that daunting to do list than something to sit down and enjoy after a long day — especially when you have no idea what to cook!
These 7 printables will make sure you never run out of ideas…and that you and yours have a blast doing it!
7 mealtime activity printables — yours for just $9!
I would love to see how you put these printables into action! Tag me @ProjectMealPlan on social media to share! Bon appétit!