This post is full of 20 Healthy Snack Bar Recipes You Can Meal Prep to save time and money on healthy snacks at home! Best of all, these snack bars are on the healthier side with no processed sugar, and most are gluten free. There are baked and no-bake options, plus lots of flavor ideas, so you're sure to find the right snack bar for you!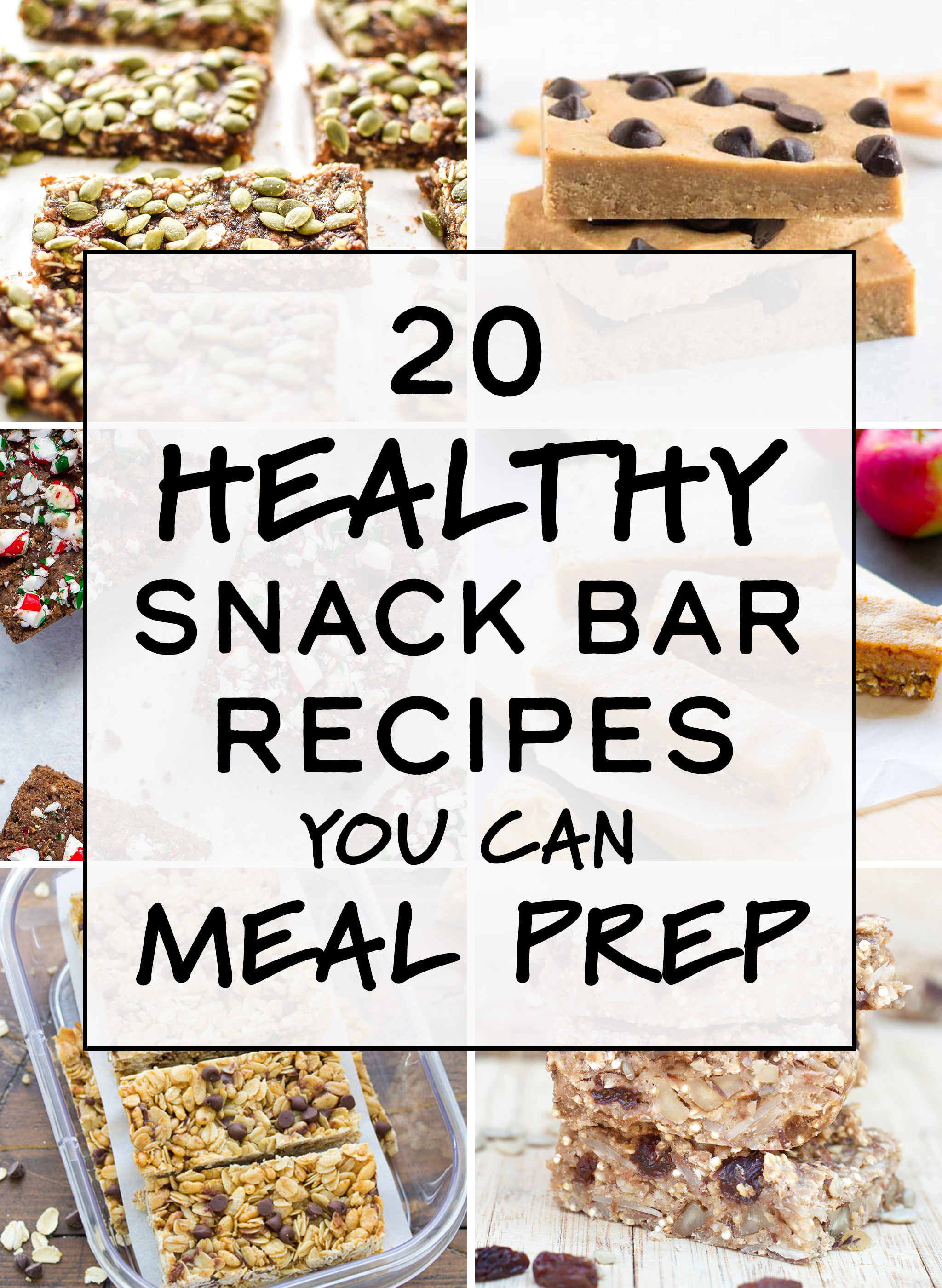 If you're trying to save money in the kitchen, a good place to start is by replacing your pre-packaged snacks with homemade ones, and buy your snack bar making ingredients in bulk. Almost all snack bars can be made ahead of time, so you can always be prepared when snack time comes around. I don't know about you, but I've never met anyone who doesn't love a good snack bar when the hunger cravings hit.
Making snack bars at home is a super smart idea because you can customize them however you or your kids like, plus leave out all the extra processed sugar and additives you don't need. Like your bars less sweet? Tone down some of the added maple syrup, honey or dates. If you don't like nuts, look for an oat or seed based bar. Want bigger bars? Cut them bigger! Seriously, make them how you want. I won't judge.
Besides the ability to personalize your snack bars your own way, prepping a batch of homemade snack bars is a great idea for a few more reasons:
have a homemade snack ready when you need it
add more protein to your snack routine
save money by not buying snacks on the go
yes, snack prep counts as meal prep!
Alright, let's take a look at those healthy snack bar ideas, starting with no-bake.
No-Bake Healthy Snack Bar Recipes You Can Meal Prep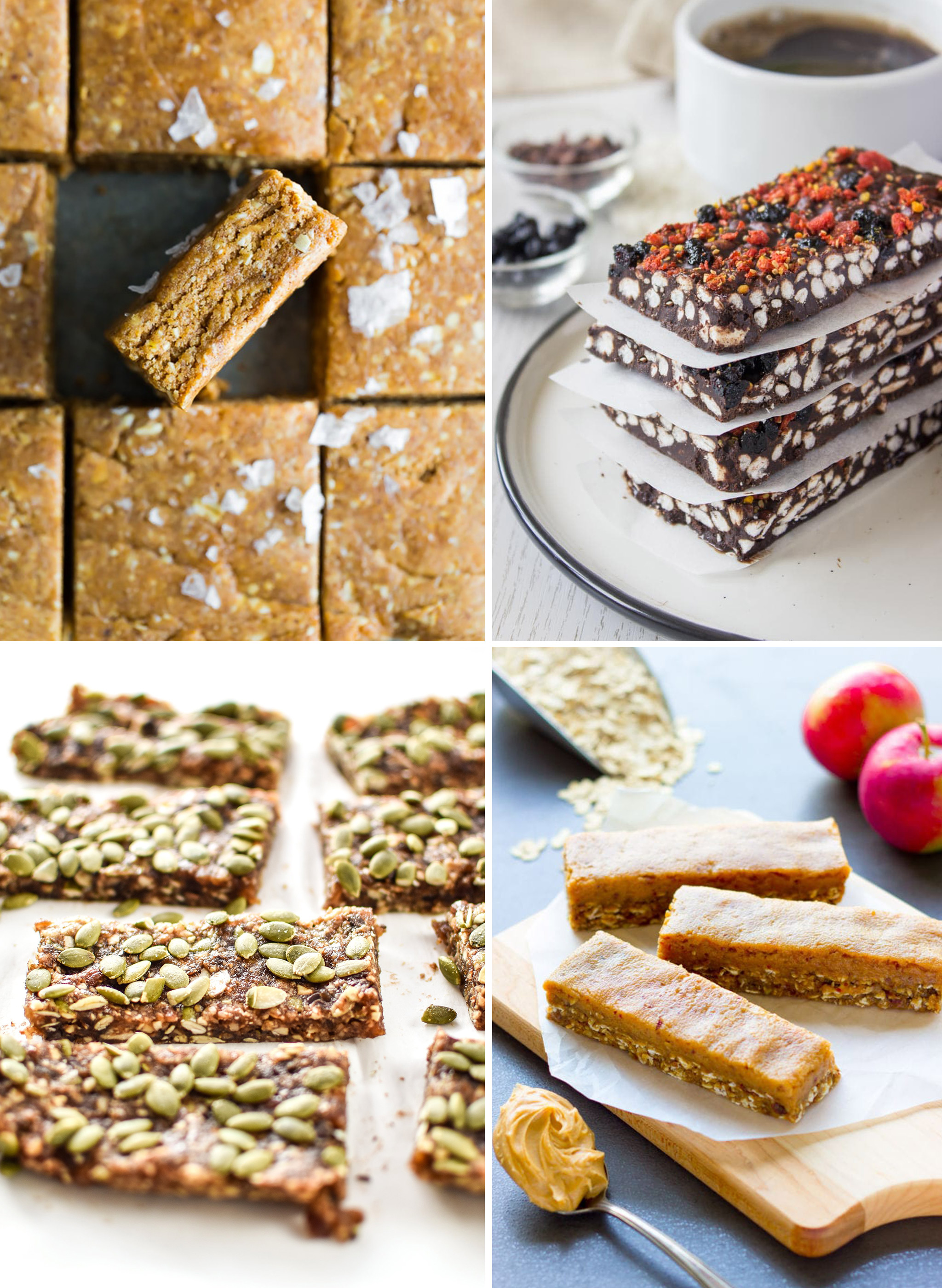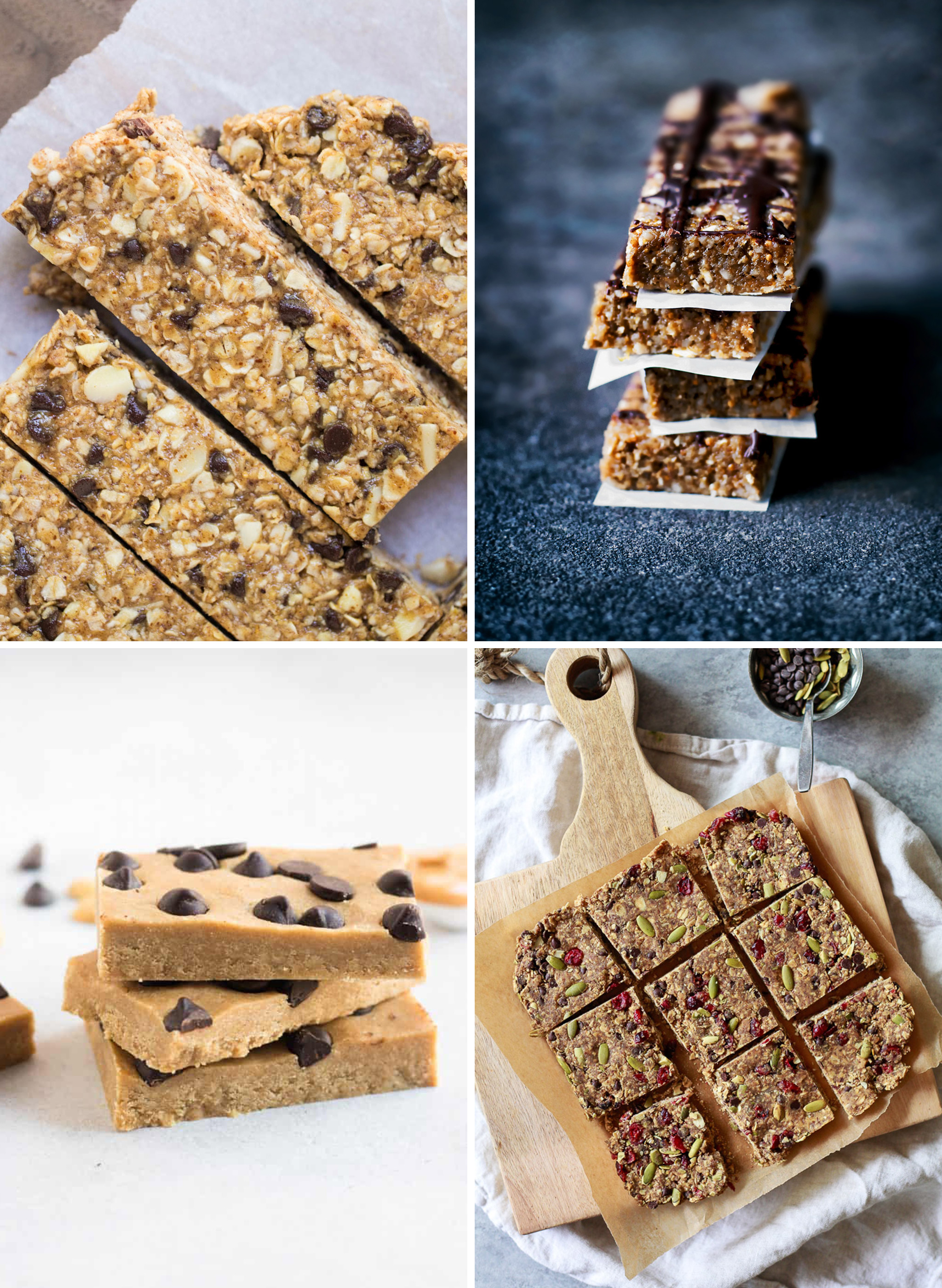 Baked Healthy Snack Bar Recipes You Can Meal Prep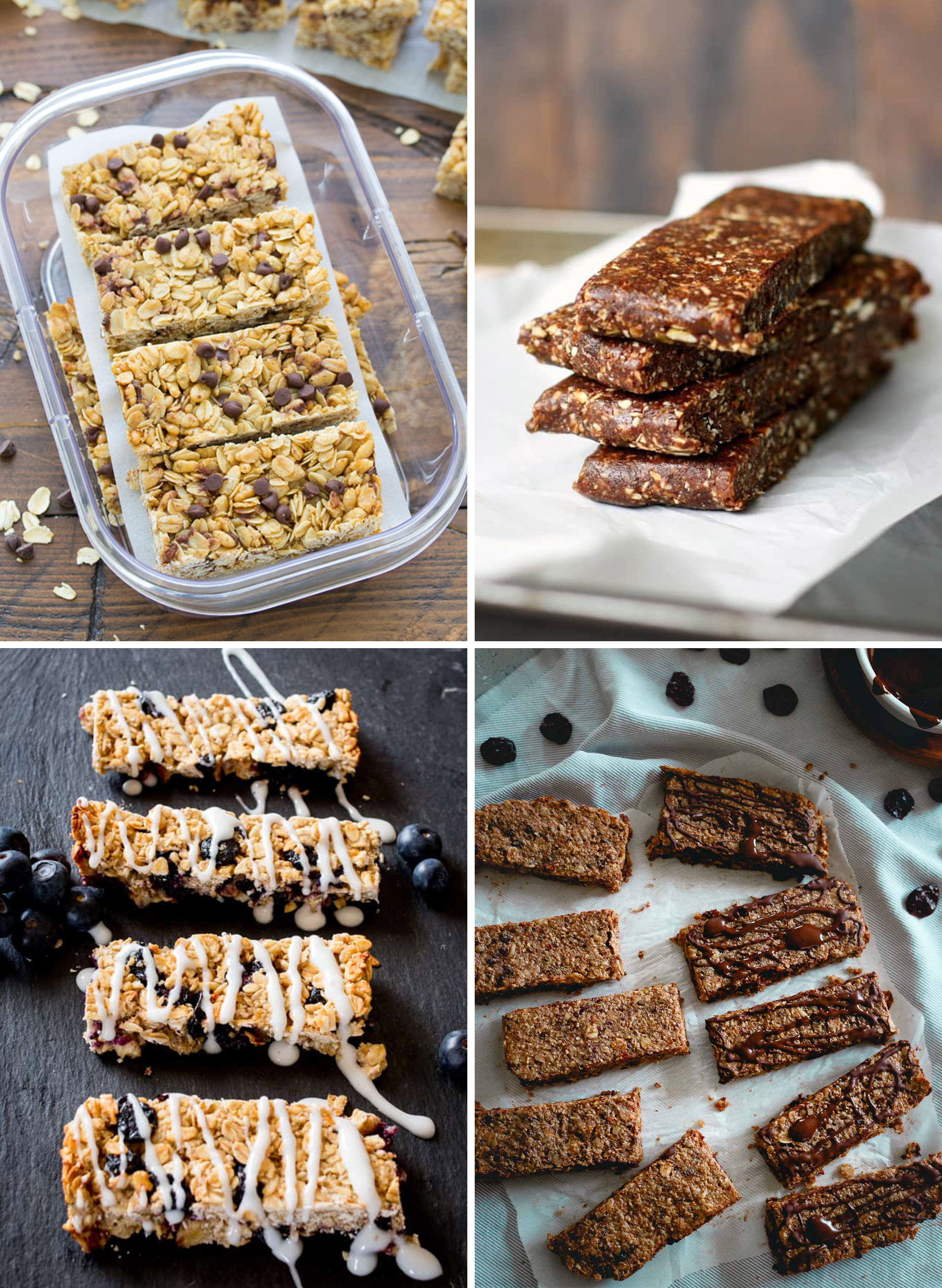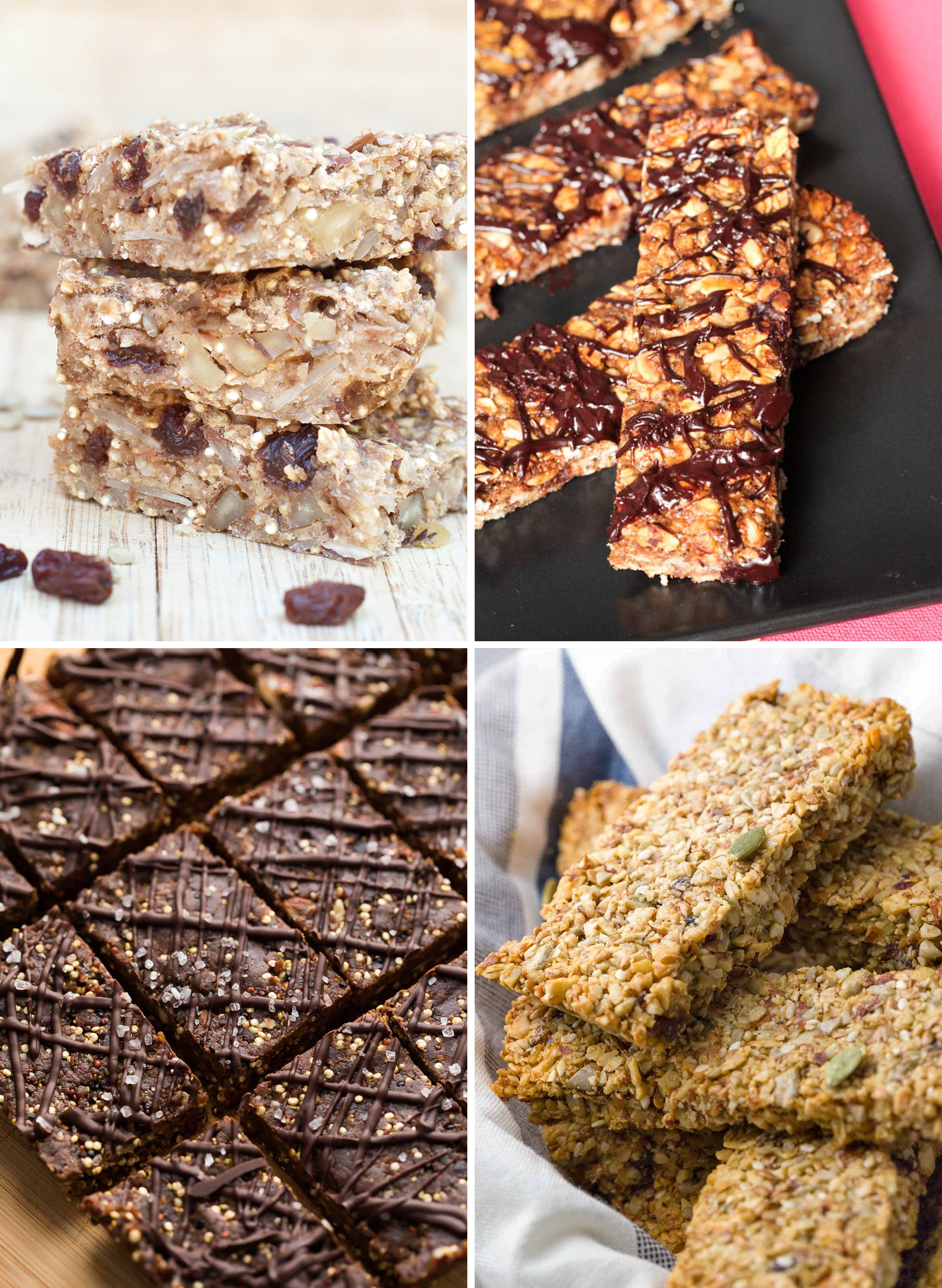 Enjoy any one of these 20 Healthy Snack Bar Recipes You Can Meal Prep! Looking for more snacks? Here are a few great ideas that aren't snack bars from Project Meal Plan: