Use this tangy dressing for salads, drizzled over veggies and meat, or as a dipping sauce! Fresh cilantro, tahini and lime juice are the stars of this creamy Cilantro Lime Tahini Dressing, and it works great as a make-ahead dressing!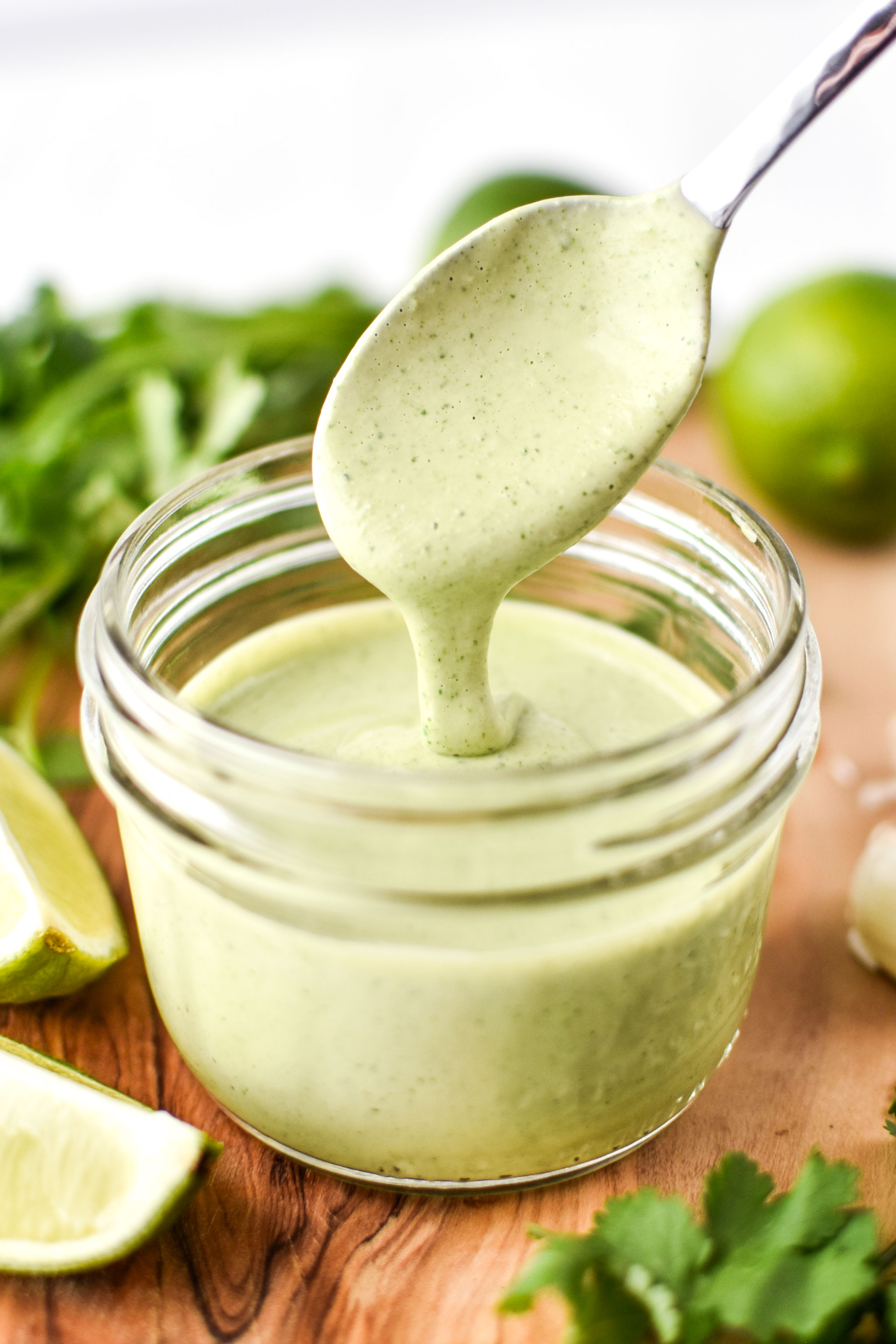 Sometimes, I get questions about how I come up with recipes. It's a totally legit question, because I'm not a trained chef and I didn't go to cooking school.
Ultimately, it's a matter of immersing myself in food and finding inspiration wherever I can. Here are a few examples of where I find inspiration for my recipes:
vacation food
food magazines
restaurant food
trying a new ingredient
friends & family
cooking unfamiliar recipes
A few weeks ago, I was making an online grocery order, and a little jar of tahini caught my eye. I've never cooked with tahini, and for some reason thought I didn't even like it!
But recently I'd been seeing tahini cakes, tahini brownies, tahini sauces, tahini granola bars… So I decided if these lovely food bloggers I follow like tahini enough to make entire cakes with it, I should probably give it a second try.
Turns out, it's very useful for making things creamy without adding dairy. And also turns out, it's not half bad!!
So with a new ingredient to try out, a crap ton of limes on my counter, and a jar of cilantro chilling in water in the fridge, I thought up a new salad dressing idea.
After four test batches, I think I got the ratios just right. I hope you enjoy this Cilantro Lime Tahini Dressing!
Recipe Overview
Total Time: 5 minutes
Difficulty: Easy
Method: No Heat Required
Prep: Make-Ahead Friendly
What are the ingredients in the Cilantro Lime Tahini Dressing?
From the name alone, I'm sure you can gather there's cilantro, lime, and tahini. But there are a couple other important ingredients too!
Here's are the ingredients I used in my lime tahini dressing:
lime juice – I used the juice of one whole lime.
cilantro – Feel free to use the leaves and stems, they work just fine for this!
drippy tahini – Make sure you stir it up really well.
garlic clove – Because garlic = love.
oil – I used avocado oil but olive oil would also work.
water – Adjust the amount to find your favorite consistency.
salt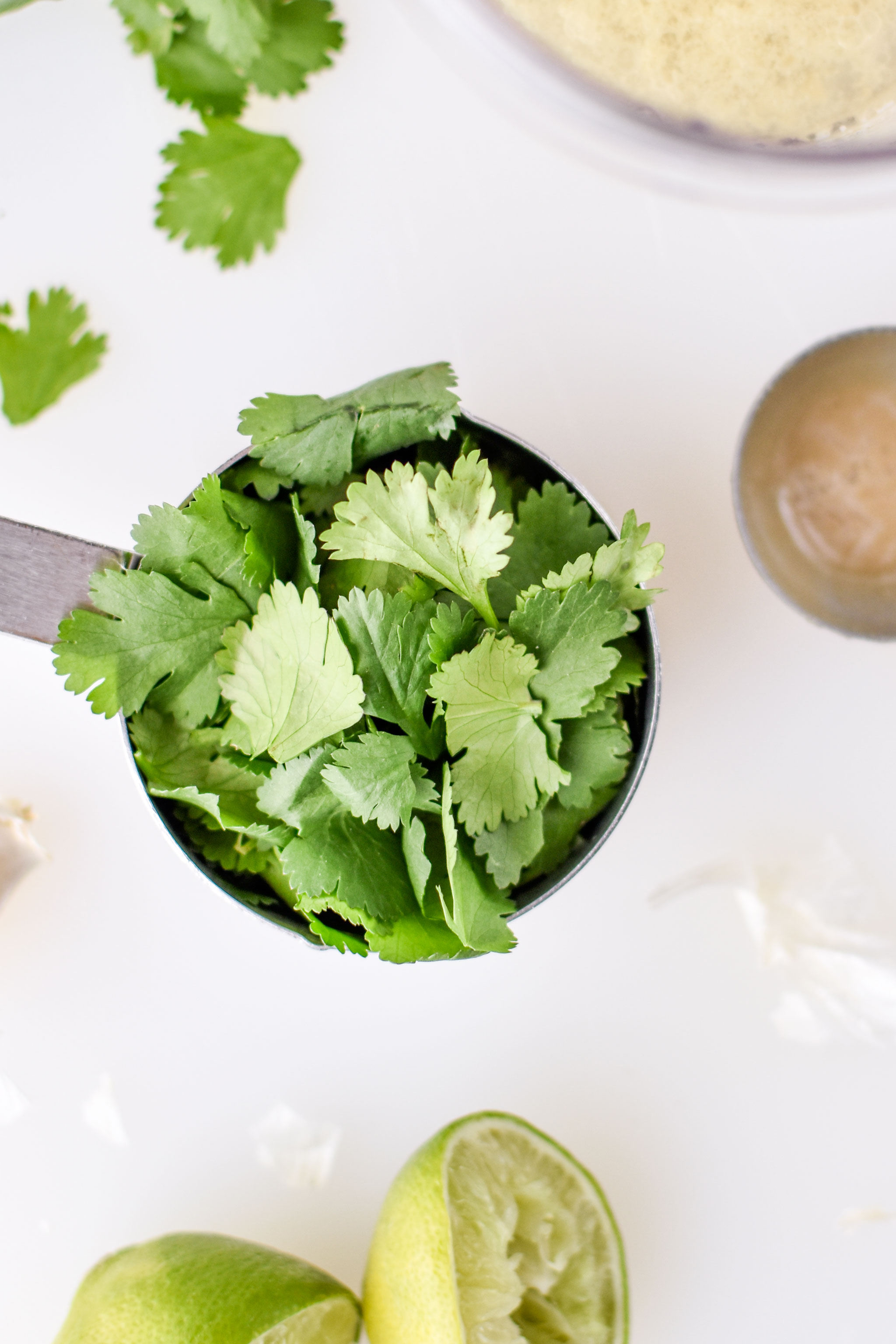 What is tahini?
Tahini is made out of ground up sesame seeds, and comes in a 'paste' or 'butter' form, similar to the consistency of homemade peanut butter.
It's most commonly used in hummus, which was my only exposure to tahini before last week. To learn more about tahini and for a homemade tahini recipe, check out Inspired Taste's Easy Tahini Recipe.
What does tahini taste like?
The best word I can think of to describe the taste of tahini is 'nutty'. Imagine the taste of sesame seeds, but in peanut butter form.
It's got an earthy flavor, and generally isn't something I want to eat by itself. But mixed into recipes, it's got a knack for making things creamy and delicious, without an overpowering flavor.
How do you make the Cilantro Lime Tahini Dressing?
This Cilantro Lime Tahini Dressing is incredibly easy to make, and only requires seven ingredients total, including water, salt and oil. So really, we're talking four simple ingredients for a quick and easy dressing.
It's also a great use of extra cilantro or limes, if you don't have any guacamole plans in your future (a sad future). 
Add everything to your food processor or blender and mix for about 20 seconds, or until all the cilantro is chopped and it looks well mixed to you. Use on salads, as a veggie dip, or whatever your heart desires.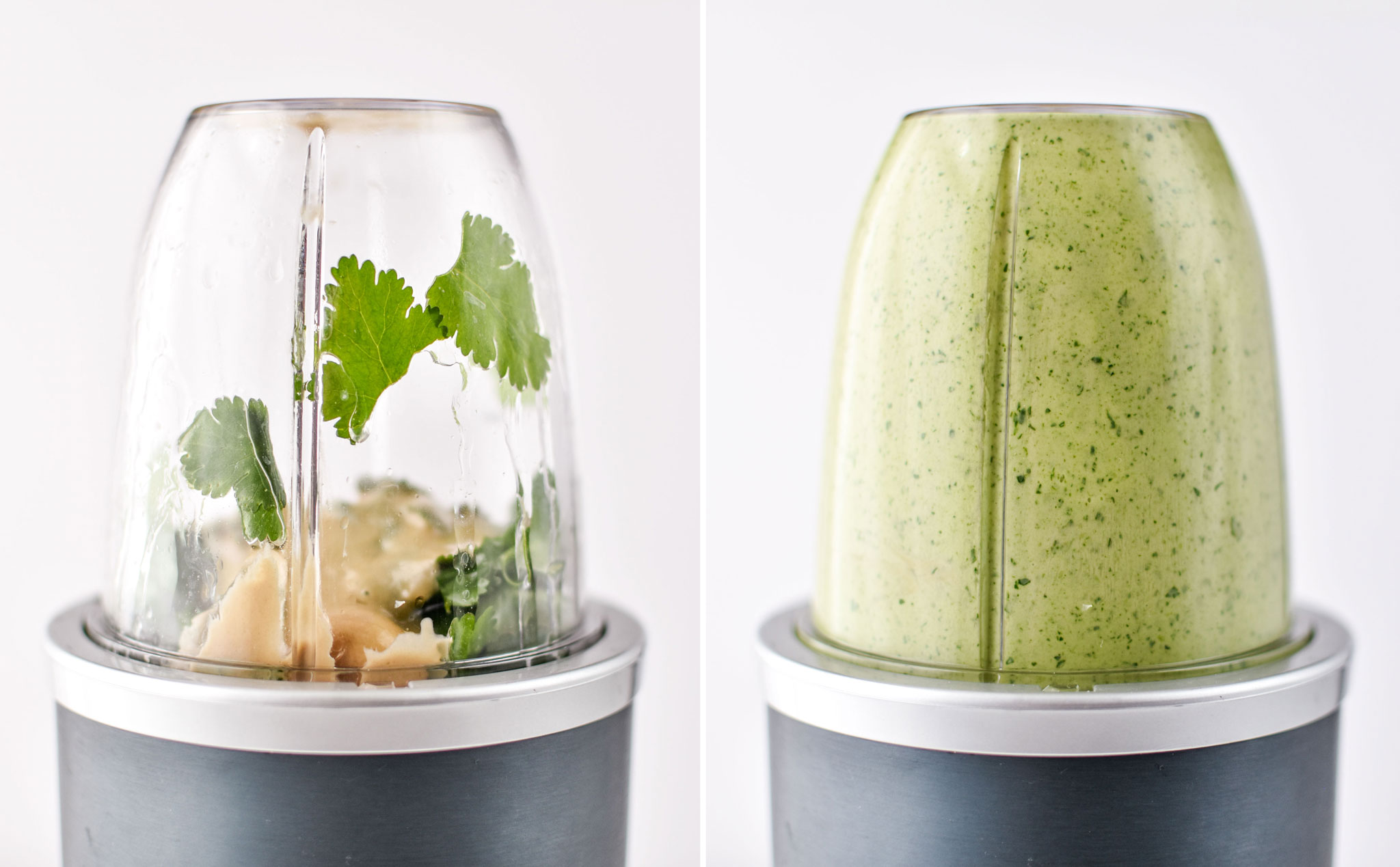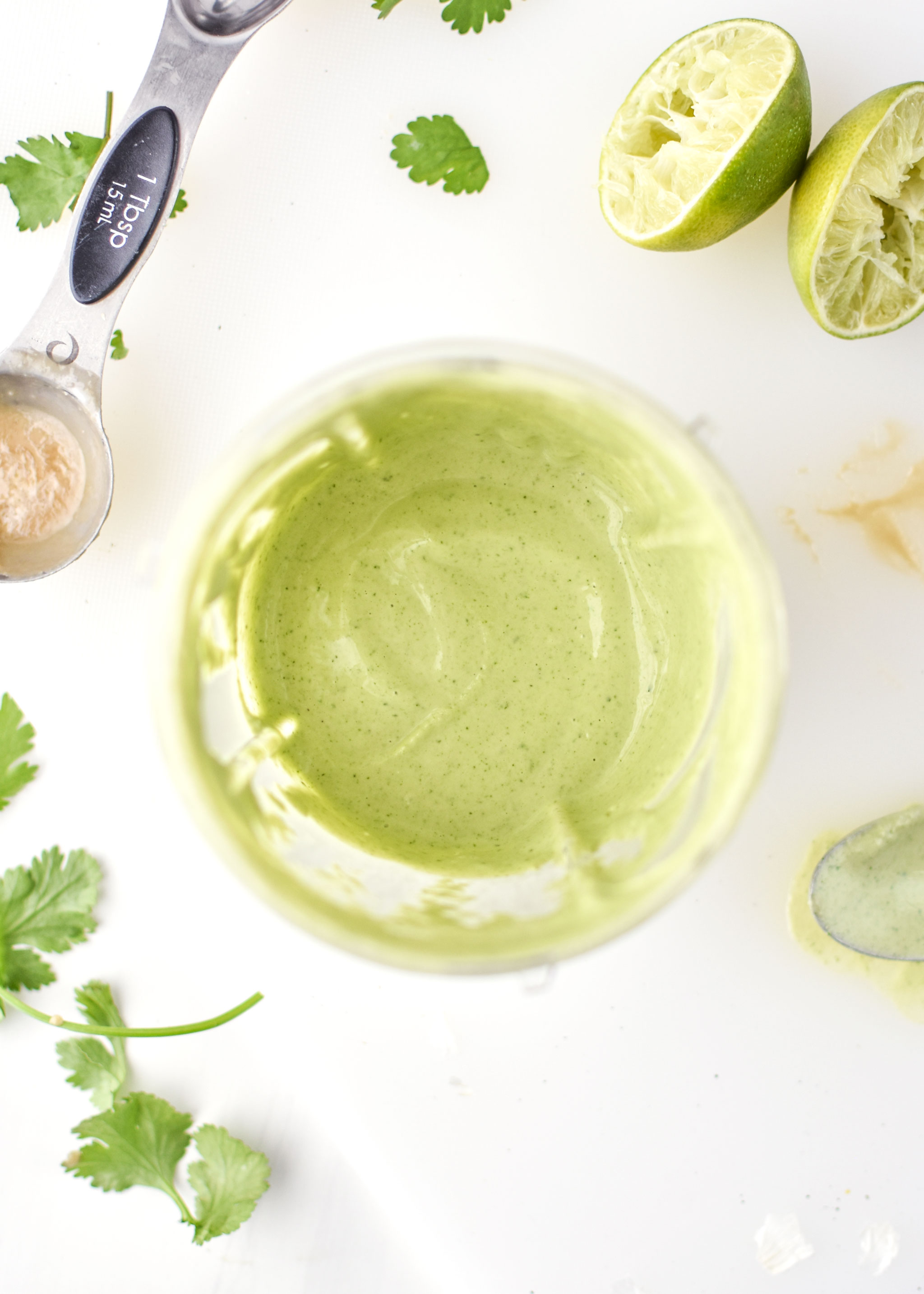 What equipment do you use to make the dressing?
To make this recipe, I used my Nutribullet High Speed Blender (affiliate link!). I do think any blender would work for this dressing! A food processor would also be a fine option.
I don't like cilantro. Should I make this?
Probly not.
If you're one of those people who says cilantro tastes like soap, you should just skip this one and try a different tahini dressing. This is very cilantro-y. Please and thank you!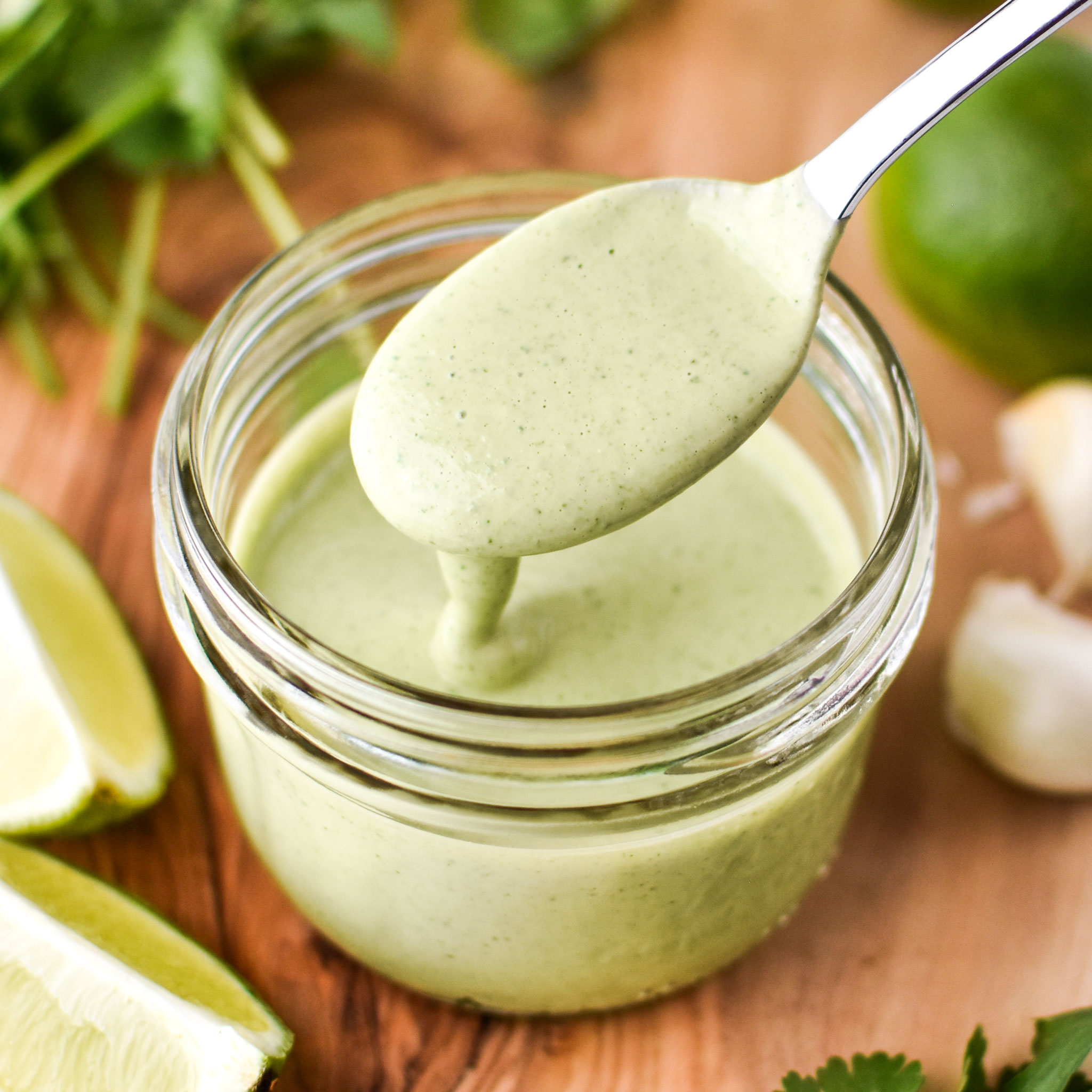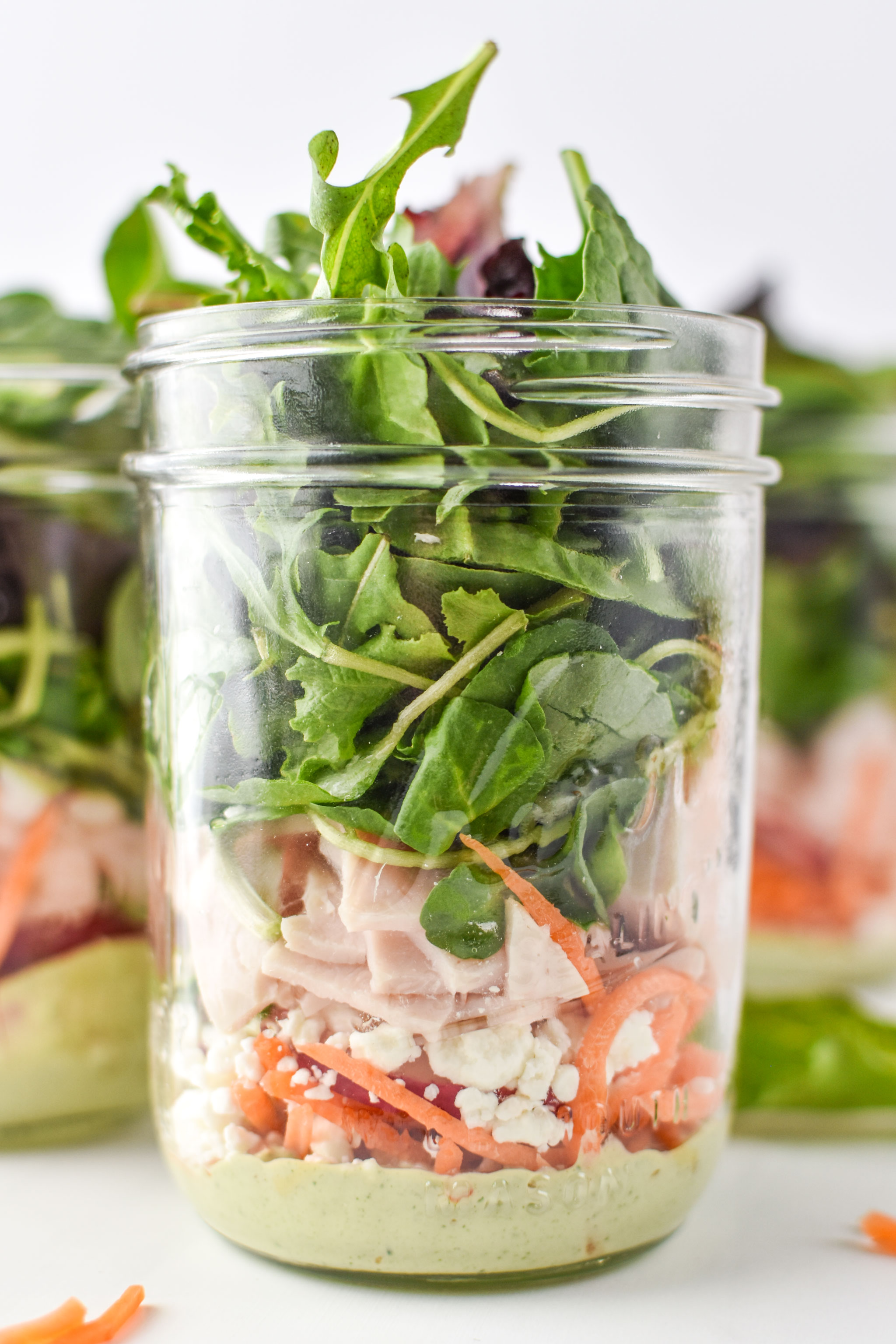 How to store prepared Cilantro Lime Tahini Dressing:
Store prepared dressing in a mason jar or bowl with lid in the fridge for up to 4-5 days for best quality.
How to freeze prepared Cilantro Lime Tahini Dressing:
I have not tested it, but based on the ingredients, I do think this dressing would freeze well. For best results, I would use a Souper Cubes Tray, either the 2 Tablespoon Tray (affiliate link!) or the 1/2 Cup Tray (affiliate link!). For best quality, use within 6 months!
Recipe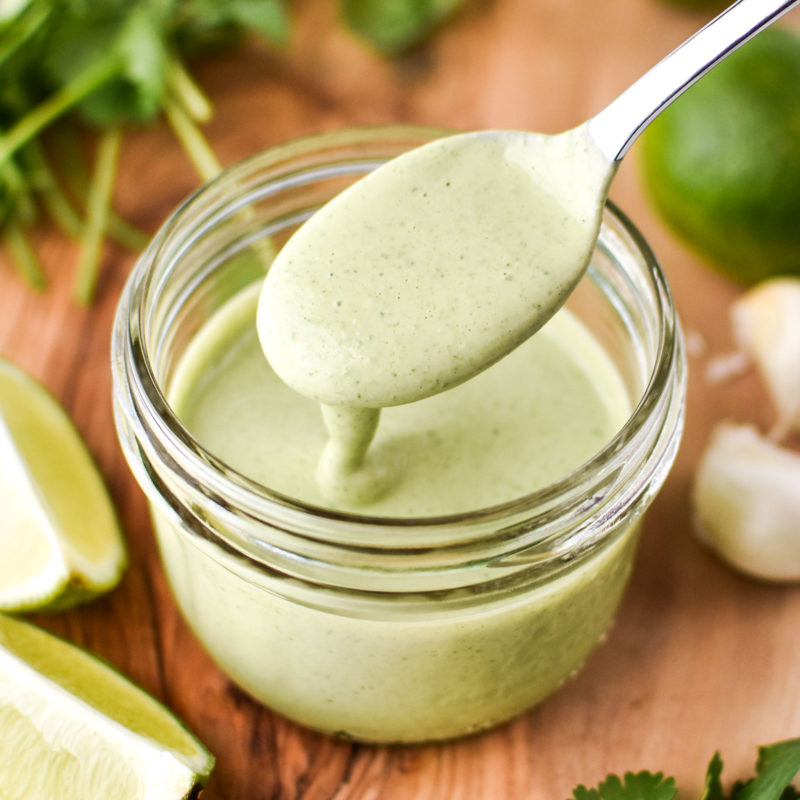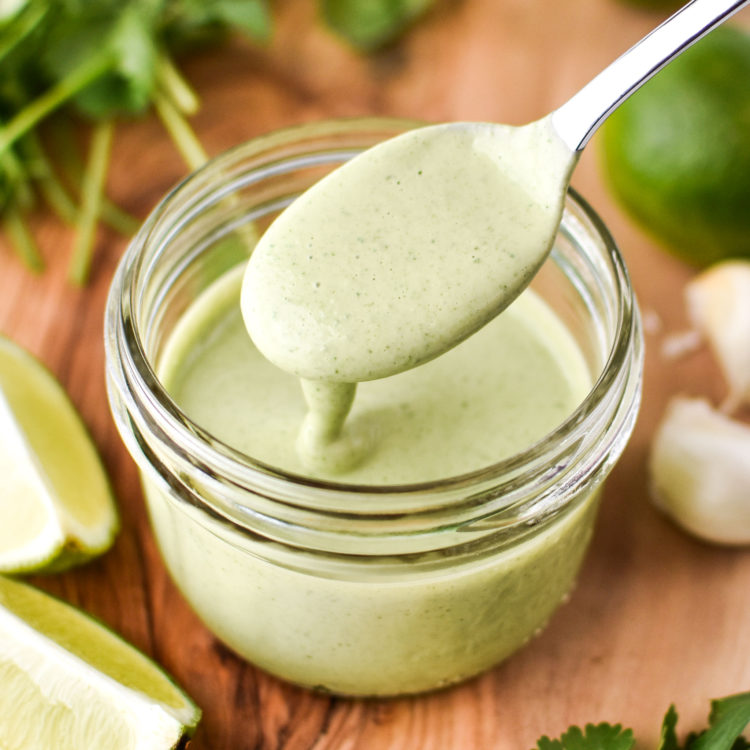 Cilantro Lime Tahini Dressing
Yield:
4

servings (1/2 cup)

1

x
Prep:
5 minutes
Cook:
0 minutes
Total:
5 minutes
Fresh cilantro, tahini and lime juice are the stars of this creamy Cilantro Lime Tahini Dressing. It's paleo, gluten free, and vegan, plus it works great as a make-ahead dressing!
Ingredients
1/3 cup

cilantro, packed (a few stems are fine!)

1/4 cup

water

3 tablespoons

oil (avocado oil or olive oil)

2 tablespoons

tahini
juice of

1

lime (about

2 tablespoons

)

1

small clove of garlic

1/8 teaspoon

salt
Instructions
Add all ingredients to a blender or food processor and blend for about 20 seconds, until well blended. Store in an airtight container and enjoy within 4 days!
Notes
Nutrition information estimated with My Fitness Pal.
Nutrition Information
Serving Size:

2 tablespoons

Calories:

147

Sugar:

0g

Fat:

15g

Carbohydrates:

1g

Protein:

2g
Recipe Card powered by