1 Comment
Posted: 08/20/2020
Updated: 09/22/2021
Whether you've always worked from home or you just started, you need to eat lunch! These simple lunch recipe ideas can be thrown together quickly or meal prepped ahead of time to suit your WFH lunch needs. Here are 15 Easy to Make Work From Home Lunch Ideas you should try!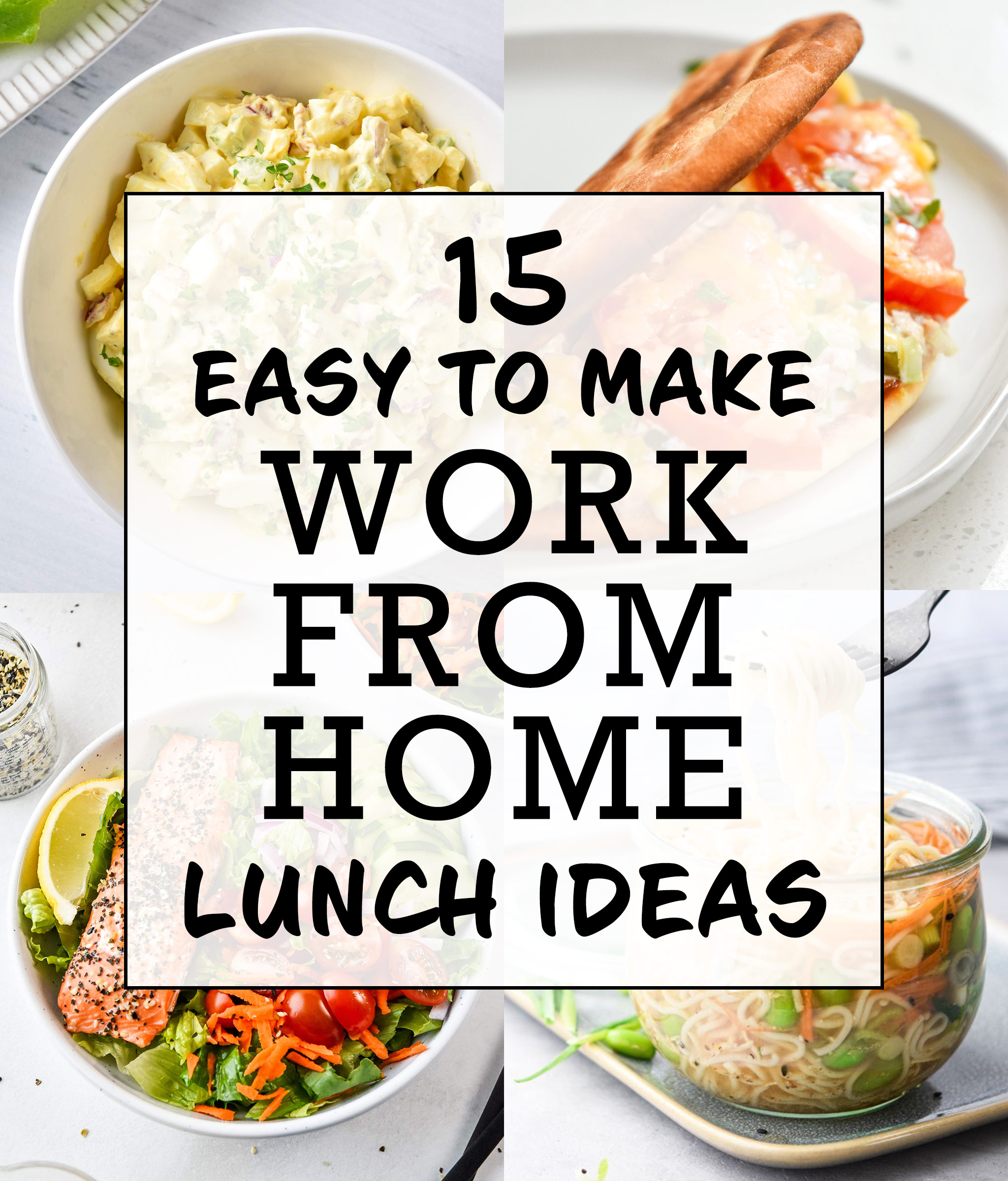 A lot more people are working from home these days. This tends to mean less eating out, less ready-to-eat meal prepped meals, and possibly less flexibility.
If your house is in a residential area without restaurants, you're basically limited to what you've already got.
Of course I still encourage meal prepping as a tool to be prepared for any occasion, but I want to point out some of the wonderful lunches you can have at home that are not quite as meal prep friendly.
Here's how a work from home lunch is different than a meal prep lunch:
food and proteins are already cooked, but some quick assembly might be required
last minute, easy to change prep with leftover ingredients from the fridge
you need appliances you may not have at work (toaster, kettle, etc)
may include slightly smelly or fragrant foods such as salmon or eggs
For most of these lunches, you may not have wanted to take them to work due to any reason (smelly, hard to transport, lack of appliances at work). But these ideas are still great for lunch when you work from home.
There's lots of crossover between meal prep lunch and work from home lunch, and of course any meal prep lunch can be a work from home lunch!
For all of my favorite meal prep containers, check out my recommendations for the best meal prep containers!
Appliances I use for my work from home lunches:
electric kettle (affiliate link!) for making hot water
toaster oven for making hot sandwiches & melts
I don't have a microwave, so I reheat on the stove a lot
air fryer (affiliate link!) for quick reheating
Now let's get to that work from home lunch inspiration!
15 Easy to Make Work From Home Lunch Ideas
What are your favorite work from home lunch ideas? Let me know in the comments below! Tag me in your WFH lunch posts! I'd love to see what you're creating at home for lunch!
Need more work from home lunch ideas? Here are some other recipes to try that work perfect for lunch meal prep: