Homemade Lacroix is totally a thing. An amazing thing. And all you need is a SodaStream, some super cold water, and your favorite citrus fruit! Here's my version of How to Make Homemade Lacroix With a SodaStream.
Jump to Recipe
Our SodaStream Journey (to Homemade Lacroix)
Totally not as epic as the word "journey" makes it sound, but I still wanted to give a little backstory. After several months of use, I feel like I might be able to call myself a SodaStream expert (jk jk) so I decided to share my favorite use for the thing. If you were wondering, I'm not affiliated with SodaStream at all and we purchased this product at full price. Any affiliate links will take you to Amazon, and I'll make a small commission on your purchase.
Fact about me: I really like soda/fizzy beverages. If a 2-liter is open in the fridge, I will consume the WHOLE THING (ask my husband) because it's open and I don't even know how it happens. Refrigerated cans of soda will simply disappear. It's a crazy carbonated beverage mystery.
I'm also a fan of those zero calorie flavored sparkling waters they sell at any and all grocery stores. Costco also sells their own brand of super yummy flavored sparkling waters, and you know I love Costco. We were buying that stuff every trip!
Another fact about me: I have a degree in Environmental Science. I care a lot about the environment, and I do my best to recycle and compost everything I possibly can.
Andddd you may have guessed my dilemma at this point. Thinking about all the plastic bottles I was going through to casually drink carbonated beverages on an almost daily basis was slightly soul crushing. Relief from knowing I was recycling the bottles only went so far.
So, we got a SodaStream Source (mid-level version). Beverages on demand. Mixers when I need them. No electricity required. Easy to replace (and recyclable!!) carbon dioxide canisters. Our aluminum can and plastic bottle usage decreased considerably, and I can finally fit other things into the recycle bin. HECK YES SODASTREAM.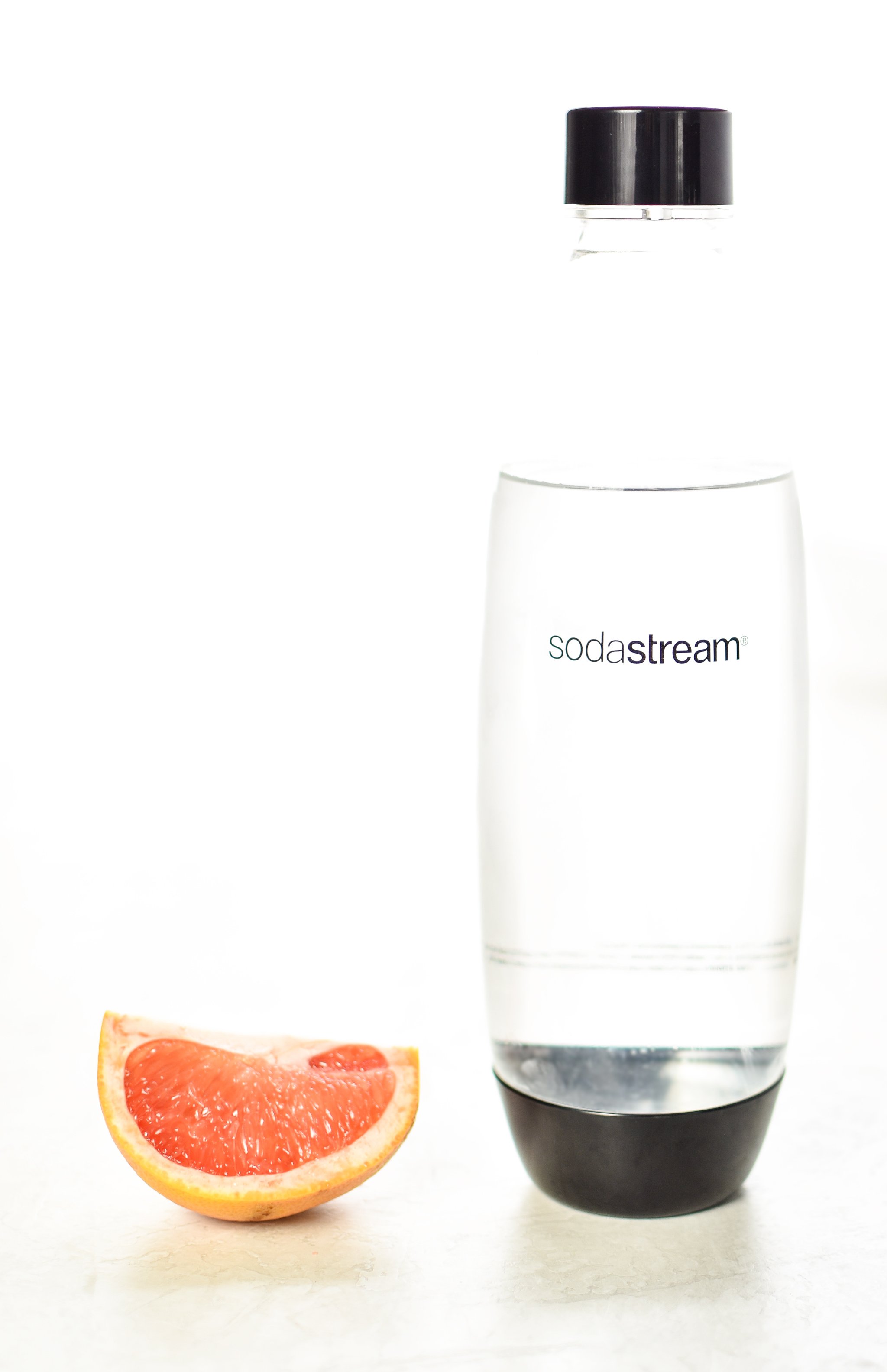 After having the SodaStream for a few weeks, we had tried most of the classic SodaStream syrup flavors (all diet) – root beer, cola, lemon lime, orange, even grapefruit soda. Even the SodaStream brand MyWater Essences were just okay. Most of the available flavors were sweetened, colored, or heavily flavored in a way that did not satisfy our craving for LaCroix.
So we scoured the Internet for homemade LaCroix recipe ideas. What we found was surprising: essential oils, candy flavoring oils, infused ice cubes, concentrated juices, liquid Stevias… every solution seemed too complicated, or purpose defeating (sorry, not adding powdered Kool-Aid to my sparkling water… duh).
So we tried something else. It seemed a little too easy… but I'm happy to share that it totally worked.
Here's the question you're probably wondering the most:
Can a SodaStream make delicious sparkling water?
YES. YES IT CAN. And it's so easy. Here's my method:
carbonate water with SodaStream
pour in 1 tablespoon of fresh squeezed citrus juice
put on the cap and invert once
drink and enjoy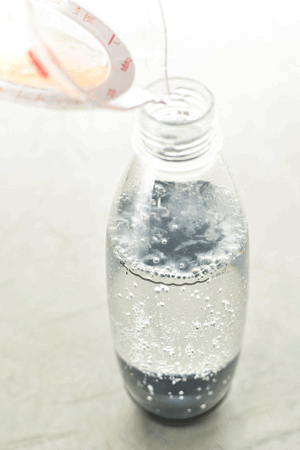 The following flavors are easy to create and worked great for me:
grapefruit (pamplemousse)
lemon
lime
orange
lemon/lime
The next question, and maybe the most important one to some:
Will the SodaStream save me money?
To fully answer this question, I decided to do a comparison of (estimated in Seattle) prices. To do this, I compared the price of buying LaCroix at Costco (already an awesome deal) and the price at a regular store, to the price of making your own LaCroix with the SodaStream in the way I described above.
Cost of LaCroix from a grocery store:
8 pack of 12-ounce cans equals

96 ounces

and costs

$3.99

$3.99 / 96 ounces = $0.042 per ounce
Cost of LaCroix from Costco:
24 pack of 12-ounce cans equals

288 ounces

and costs

$9.99

$9.99 / 288 ounces = $0.035 per ounce
Cost of Homemade LaCroix with a SodaStream:
At this point, we've had the SodaStream for around 6 months and made AT LEAST 200 liters of carbonated water, so I decided to split the original cost of the machine over this entire amount:
200 liters x 33.814 ounces/liter = 6762.8 ounces
$75.99 / 6762.8 ounces =

$0.011 per ounce for original cost of SodaStream

(at the current amount we've used)
And for the actual beverage:
Carbonation canister makes 60 liters (

2028.8 ounces

) of soda and costs

$14.99

Citrus juice estimated to cost $0.50 per liter x 60 liters =

$30.00

$44.99 / 2028.8 ounces =

$0.022 per ounce for carbonation and juice
Final Cost:
$0.011 + $0.022 = $0.033 per ounce — WINNNNER!!
This is really exciting to me for a couple reasons:
1) I've never actually done the math on this before so I'm glad it works out how I thought;
2) Mentioning this again – we've only had the SodaStream for a few months, which means the cost per ounce of the original machine will continue to decrease the more we use it;
3) These numbers don't include the material or recycling costs of either method – consider how much making sparkling water at home saves on plastic bottles and aluminum cans, and I think the winner is even clearer!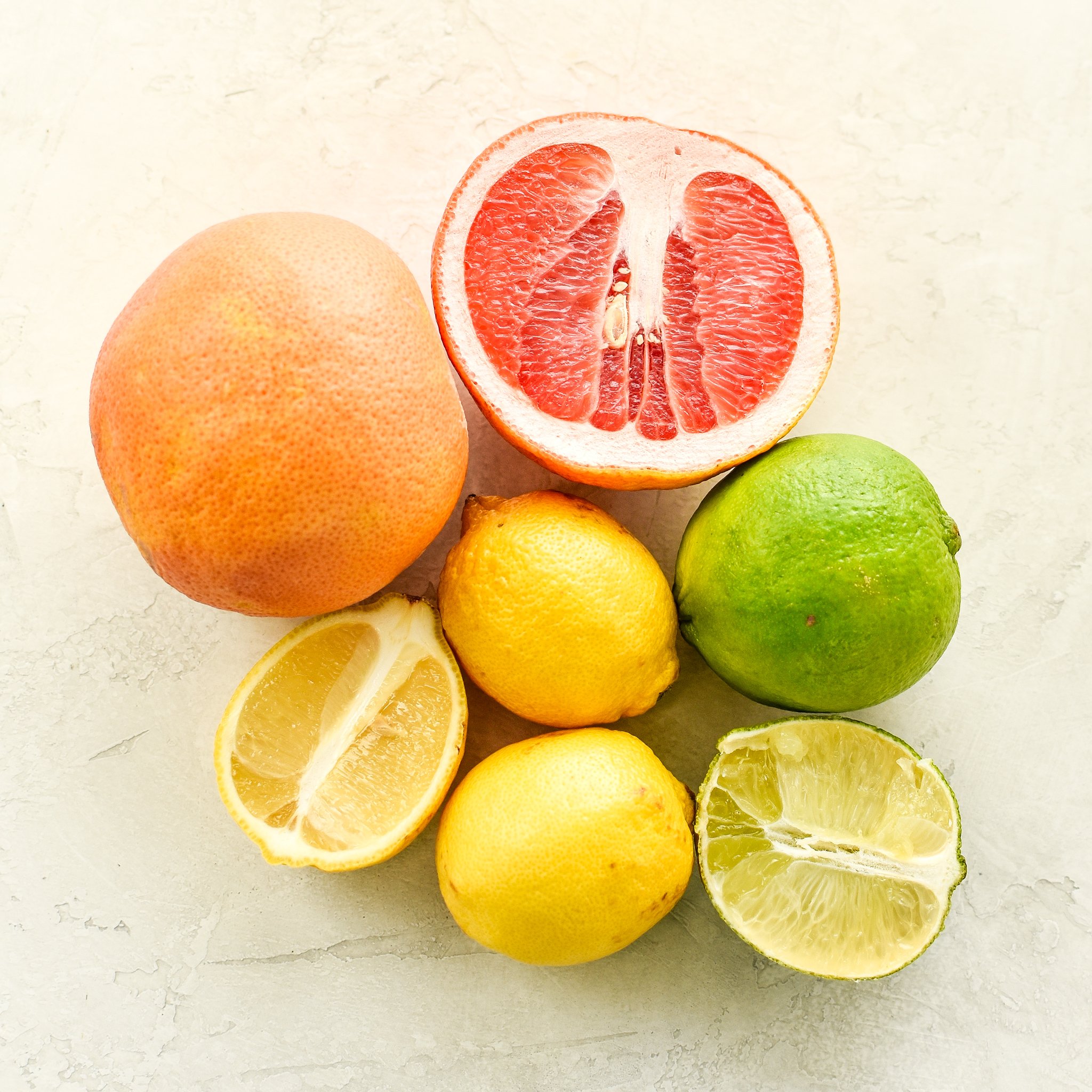 Tips for Making the Best Homemade LaCroix with a SodaStream
Only carbonate cold, refrigerated water. I think SodaStream recommends this. But it's an easy thing to skip at first. I would definitely agree with this tip after we tried each method one after another. Good thing someone at The Kitchn tested it for us. "Verdict: This is a mind-blowing tip." – Kelli Foster, The Kitchn
Measure your citrus juice. Unlike I did in my Instagram story that one time, you should definitely use a measuring spoon and possibly even a strainer to make sure you don't make your homemade LaCroix too sour or flavorless. I have done both because sometimes I pretend I'm too good for measuring (always a bad idea).
Add citrus juice slowwwly. Otherwise it will fizz up and over the bottle real quick.
Don't fizz it ALL the way. 2-3 lights worth of carbonation from the SodaStream Source is totally fine with refrigerated water. It's already going to be pretty fizzy from that small amount of carbonation and you do not need more.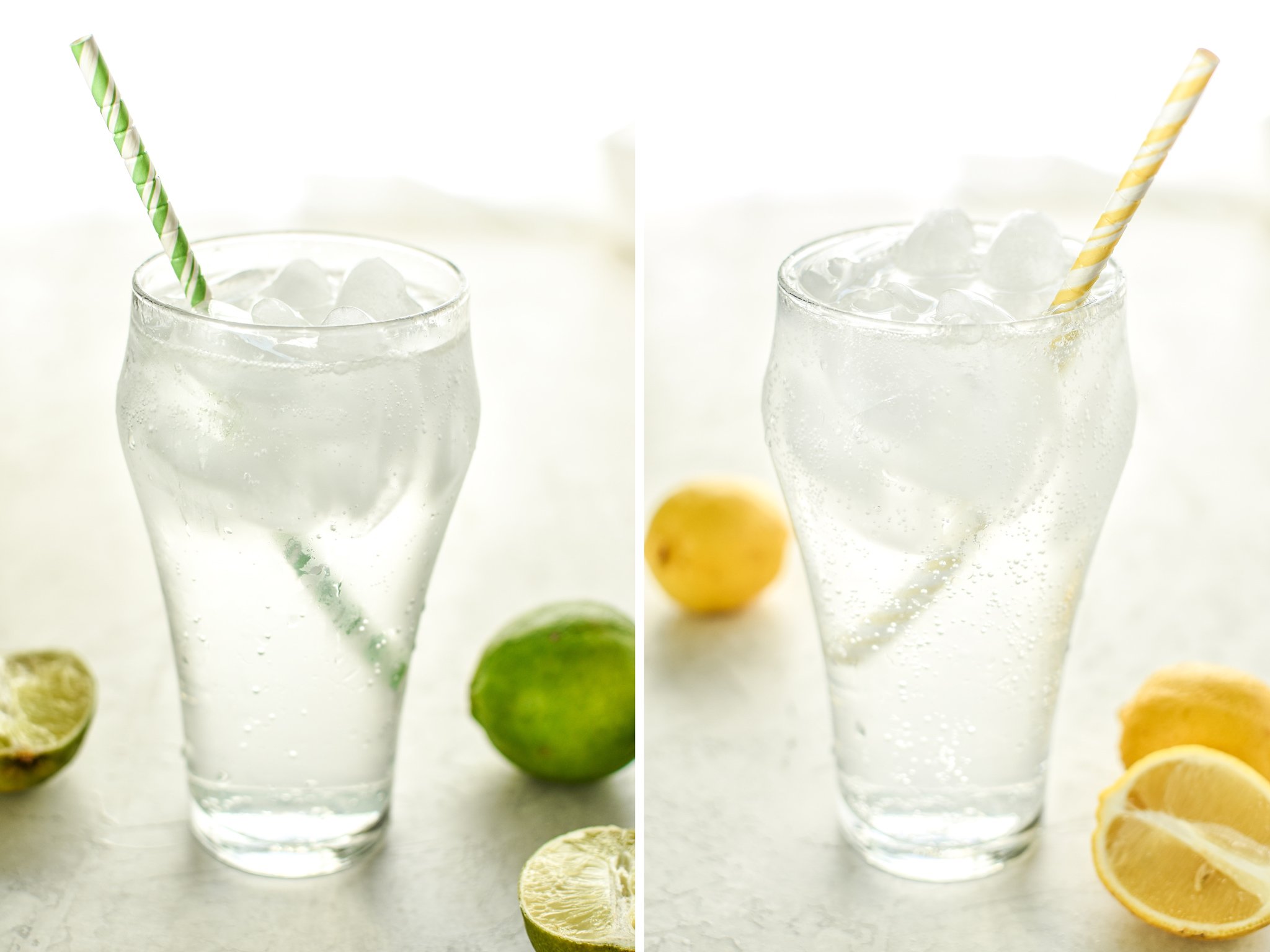 Other How-To's from Project Meal Plan:
Recipe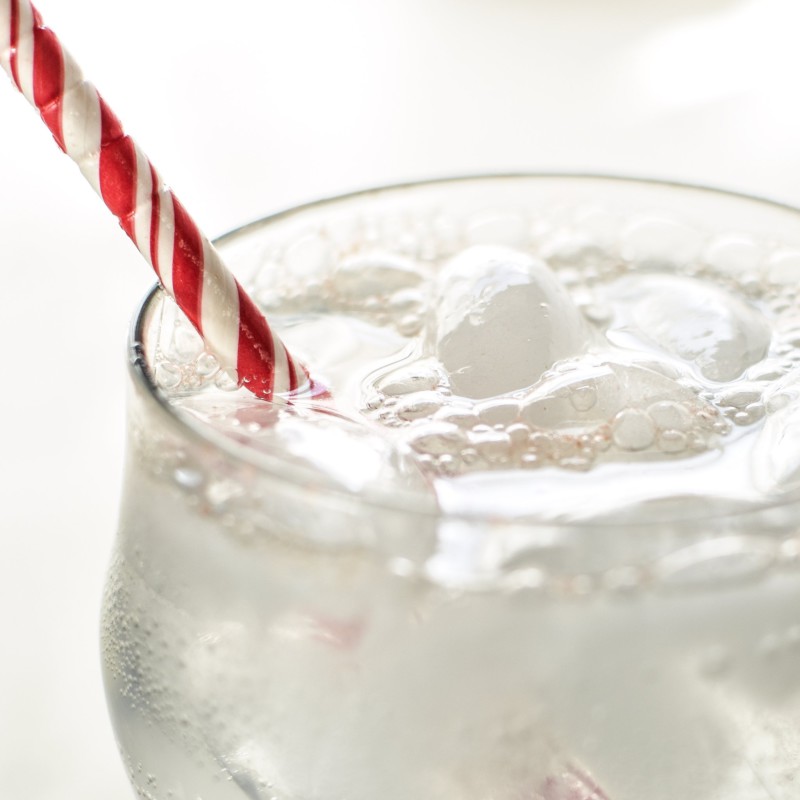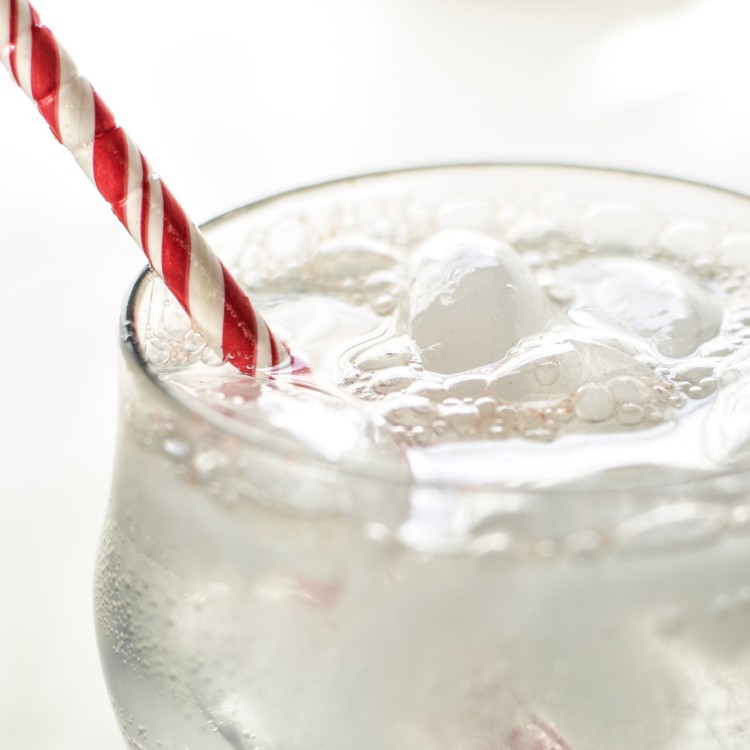 How to Make Homemade Lacroix With a SodaStream
Prep:
5 minutes
Total:
5 minutes
Homemade Lacroix is totally a thing. All you need is a SodaStream, some cold water, and your favorite citrus fruit!
Ingredients
SodaStream Sparkling Water Maker

1

liter of refrigerated water in a carbonating bottle (affiliate link!)
1 tablespoon citrus juice (exact measuring is recommended but not required)

lime (around 1/2 lime)
lemon (a little less than 1/2 lemon)
orange (around 1/4 large orange)
grapefruit (a little less than 1/4 grapefruit)
Instructions
Carbonate your cold water with your SodaStream.
Measure and strain with a fine mesh strainer to remove pulp and seeds.
Slowly add juice to your carbonated water. Enjoy!
Equipment
Notes
Adjust the strength of the Homemade Lacroix by changing the amount of citrus juice to your liking. We did a side by side taste test comparison with 1TB of grapefruit juice in carbonated water and found they tasted the same.
Please note the SodaStream I own is no longer sold! Here is the newer version called the Sodastream Fizzi One Touch Sparkling Water Machine (affiliate link!).
Nutrition Information
Serving Size:

8 ounces

Calories:

0
Recipe Card powered by
Thanks for checking out How to Make Homemade Lacroix With a SodaStream! Be sure to use #projectmealplan on social media if you make homemade Lacroix with your SodaStream!