Did you know you can use your rice cooker for more than just rice? Quinoa is just as simple and easy to make, with no need to use the stove! Here's how to cook quinoa in the rice cooker.
Jump to Recipe · Jump to Video

The Quinoa
We get our quinoa at Costco because we eat a lot of quinoa. It probably saves us $100 or more a year. Okay – I thought about that jokingly but it could really be true. First, I was buying Ancient Grains from the grocery store. It was great – no quinoa complaints, but just a little expensive ($7.99 for 12 ounces). And I was buying it more a little than once a week. So it was a great day when I realized Costco sells 4.5 POUNDS of quinoa for $11.99!! That's incredible savings (I actually compared the quinoa prices and a few other things in a separate post about things from Costco that make meal prep better).
When you cook quinoa in the rice cooker, use one cup of white quinoa, though any color would work. I also rarely rinse the quinoa, but that's completely a personal preference. I've done a little research, and it doesn't really seem to matter. If you choose not to rinse your quinoa (like me), it keeps a tiny bit more of the nuttiness flavor, which I barely even notice. It doesn't seem to affect the cooking or texture in my opinion. Rinse by your own will.

The Liquid
Ultimately, it comes down to two main choices: water or broth. You can totally use water, and that's fine. Your quinoa will be perfectly quinoa-y and ready for use. But using chicken broth is my number one recommendation. I've heard people say quinoa doesn't have any flavor. I think those people probably ate plain quinoa cooked in water. So yeah, they were probably right. Using broth (you can also use veggie broth of course) provides a flavor profile. It gives the quinoa a starting place. A foundation for the remaining flavors of your chosen quinoa dish.
Most of the time, people use the ratio of 2 parts liquid to 1 part dry quinoa. So for one cup of quinoa, you need two cups of liquid. I quickly learned that one 14.5 ounce can of chicken broth is just short of 2 cups of liquid. I tried it anyway, and it worked perfectly. So just remember – 1 cup dry quinoa, 1-14.5 ounce can broth. PS: Also conveniently sold at Costco. I love saving $$.

The Rice Cooker
I was introduced to the Aroma Rice Cooker around when I met my husband. He used it to cook rice. And then I did too, for a while (after we joined forces). Then I started making quinoa in the old thing. Like every week at least. We've even used it for steaming veggies a few times (I like them roasted better). And we still cook rice in it every once in a while. My point? This rice cooker has lasted for years and we use it at least once a week. Today, it went on back to back quinoa cooking missions. No problems, whatsoever. Though it does take up some valuable storage space, I use it constantly and it's proven itself worthy of my kitchen.
The Magic Ingredient
Coconut oil is MAGIC. Another Costco gem. I use it for everything but I'll cut to the chase: Wipe the inside bowl of the rice cooker down with some coconut oil on a paper towel. It prevents most of the quinoa from sticking in the bowl. I swear it also provides texture and moisture to the quinoa, but I can't prove it. I don't know why I love this little trick so much, but it's here to stay.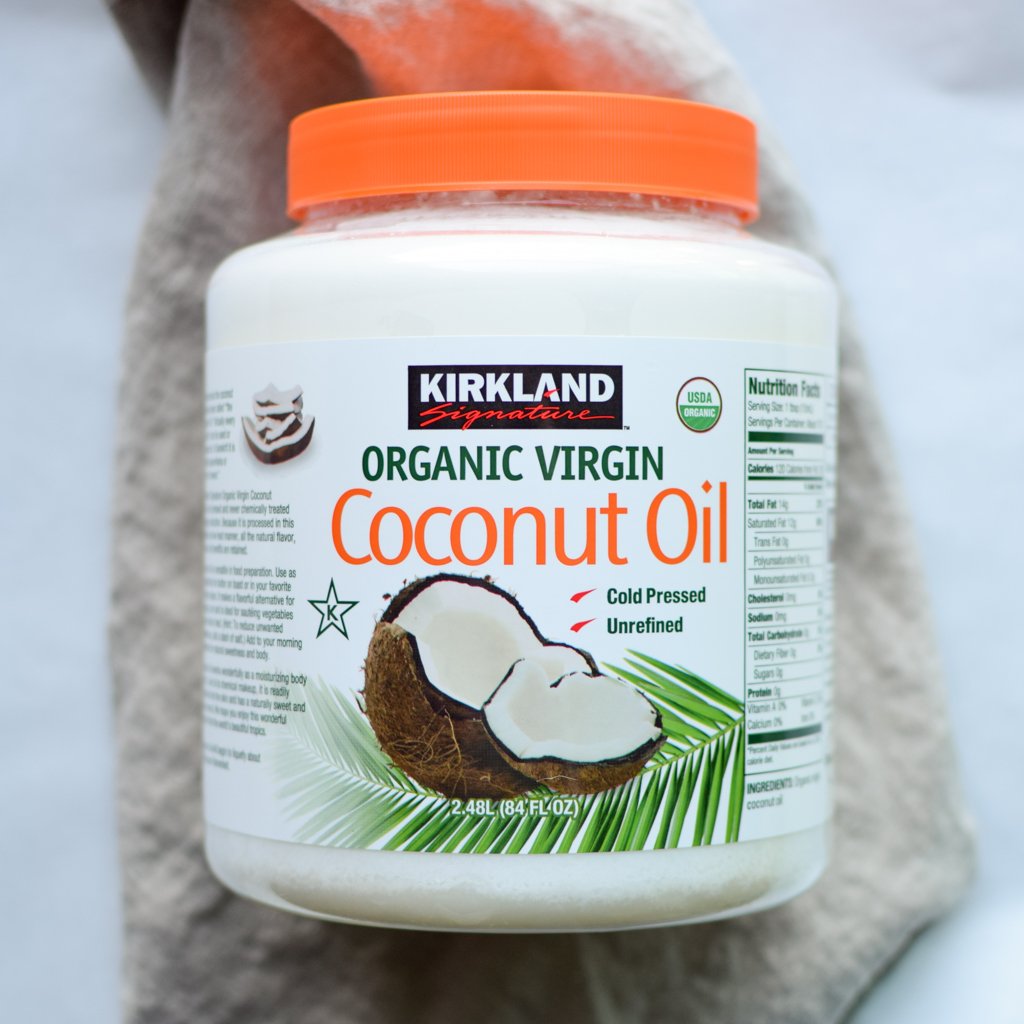 How to Cook Quinoa in the Rice Cooker video (57 secs):
More quinoa recipes from Project Meal Plan:
Recipe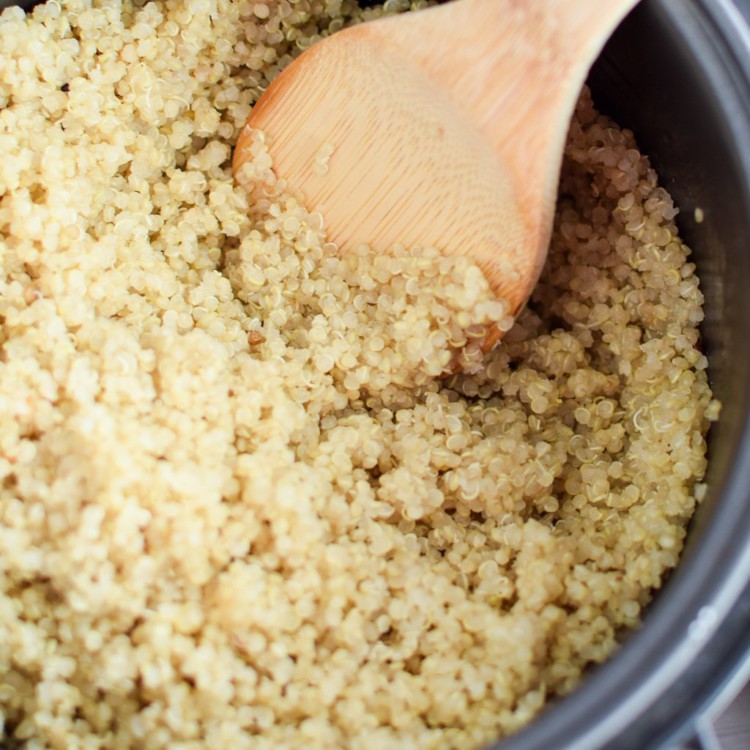 How to Cook Quinoa in the Rice Cooker
Prep:
5 minutes
Cook:
35 minutes
Total:
40 minutes
A simple explanation of how to make the EASIEST quinoa ever, in your rice cooker!
Ingredients
1 cup

dry quinoa

1

–

14.5

ounce can of chicken broth (can sub vegetable broth or water if necessary)
coconut oil
pinch of salt, optional (I do not add extra salt if I use chicken broth)
rice cooker required
Instructions
Using a mesh strainer, rinse your quinoa under cold water for 15-20 seconds, if desired. You can also buy pre-rinsed quinoa (check the package).
Using a paper towel, wipe coconut oil on the inside of the rice cooker dish, including the bottom and up the first half of the sides of the dish. This prevents sticking.
Add quinoa and broth to the rice cooker. No need to stir.
Set on white rice setting (or rice setting if no options).
When the rice cooker beeps, open the lid and let the quinoa cool for 3-4 minutes.
Use a fork to fluff the quinoa gently. It is now ready to be used in another recipe or put into lunch bowls made ahead. Enjoy!
Store in an airtight container in the refrigerator for up to 4 days.
Notes
Update: Video added on 4/22/17.
Nutrition Information
Serving Size:

1/4 cup dry

Calories:

177

Fat:

4g

Carbohydrates:

29g

Protein:

7g
Recipe Card powered by
Make these recipes with quinoa: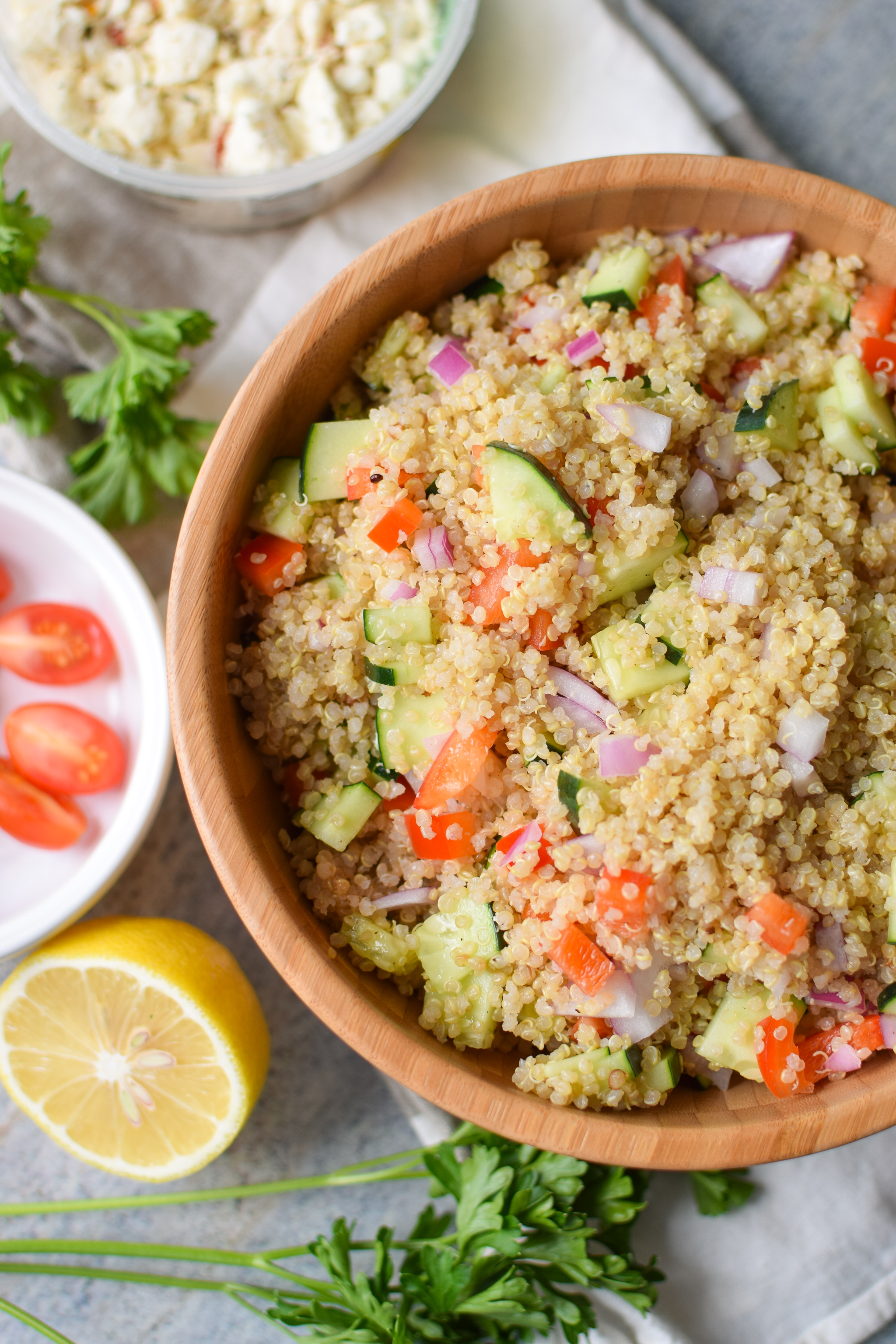 The Easiest Cilantro Lime Quinoa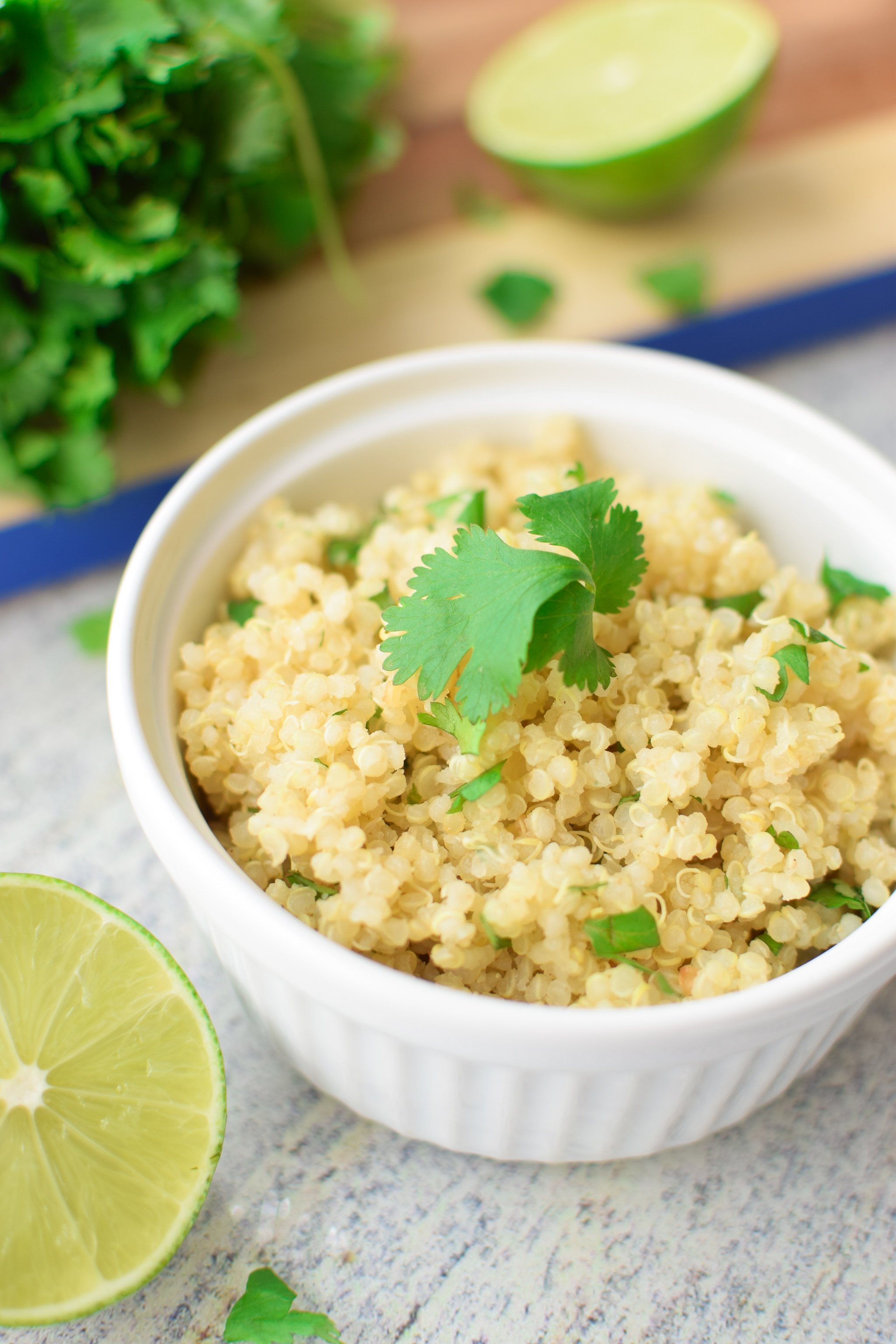 Meal Prep Slow Cooker Chicken Teriyaki Quinoa Bowls