Newsflash: You can now have Chipotle restaurant style chipotle grilled chicken AT HOME. Sounds a little too good to be true, I know. But it's not. Homemade Chipotle Grilled Chicken is in your future!!
Jump to Recipe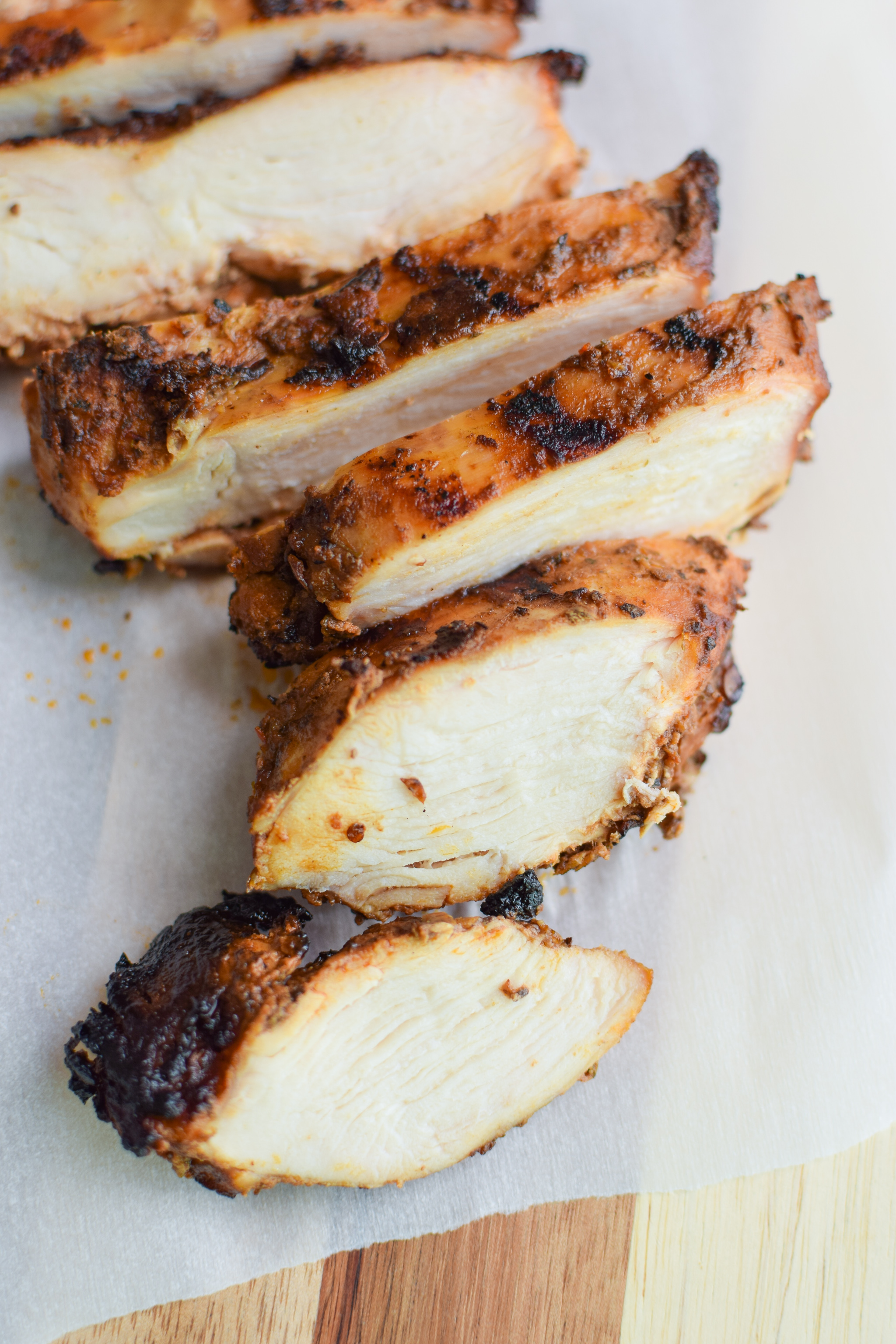 There's a reason this chicken was the center of attention in two weeks in a row on the blog. I can't believe I wasn't making it sooner – and now we are obsessed. I can see absolutely no reason to pass up making this as soon as you can… especially if you love chipotle. Grilling is not a requirement, but it's necessary if you want that grilled smokey chipotle taste.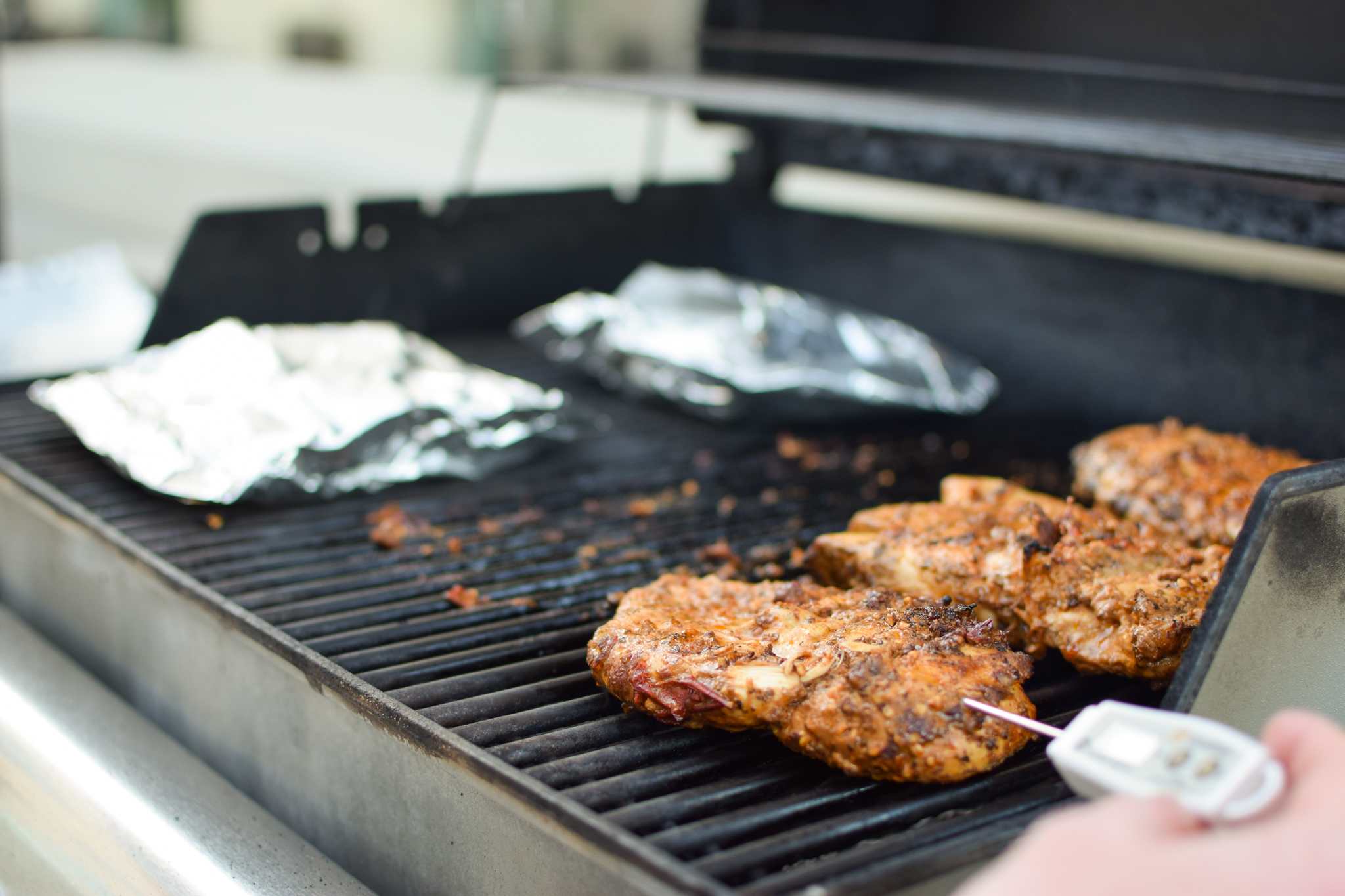 I had this recipe in my notes for several weeks before I actually made it. Long story short, I found it on a Reddit thread for copycat recipes, and I must give a generous shoutout to user BaroccoliObama for letting me share this recipe with all of you. This recipe is seriously my new go-to for chicken marinated ahead. Good for burritos, quesadillas, taco salads, burrito bowls, pizza toppings… Okay, I haven't used it for pizza topping but I'm sure it would be delicious.
To prepare this glorious chicken, I dump a can of chipotle peppers in adobo sauce in a bowl and use a fork to crush the chipotles a little more. Mix in the salt, oregano, cumin, and minced garlic. I also really enjoy tenderizing the chicken, a necessary step. Next, put all ingredients into a gallon size Ziploc, and double bag to avoid any leaking. The hard part: waiting 12-48 hours marination magic.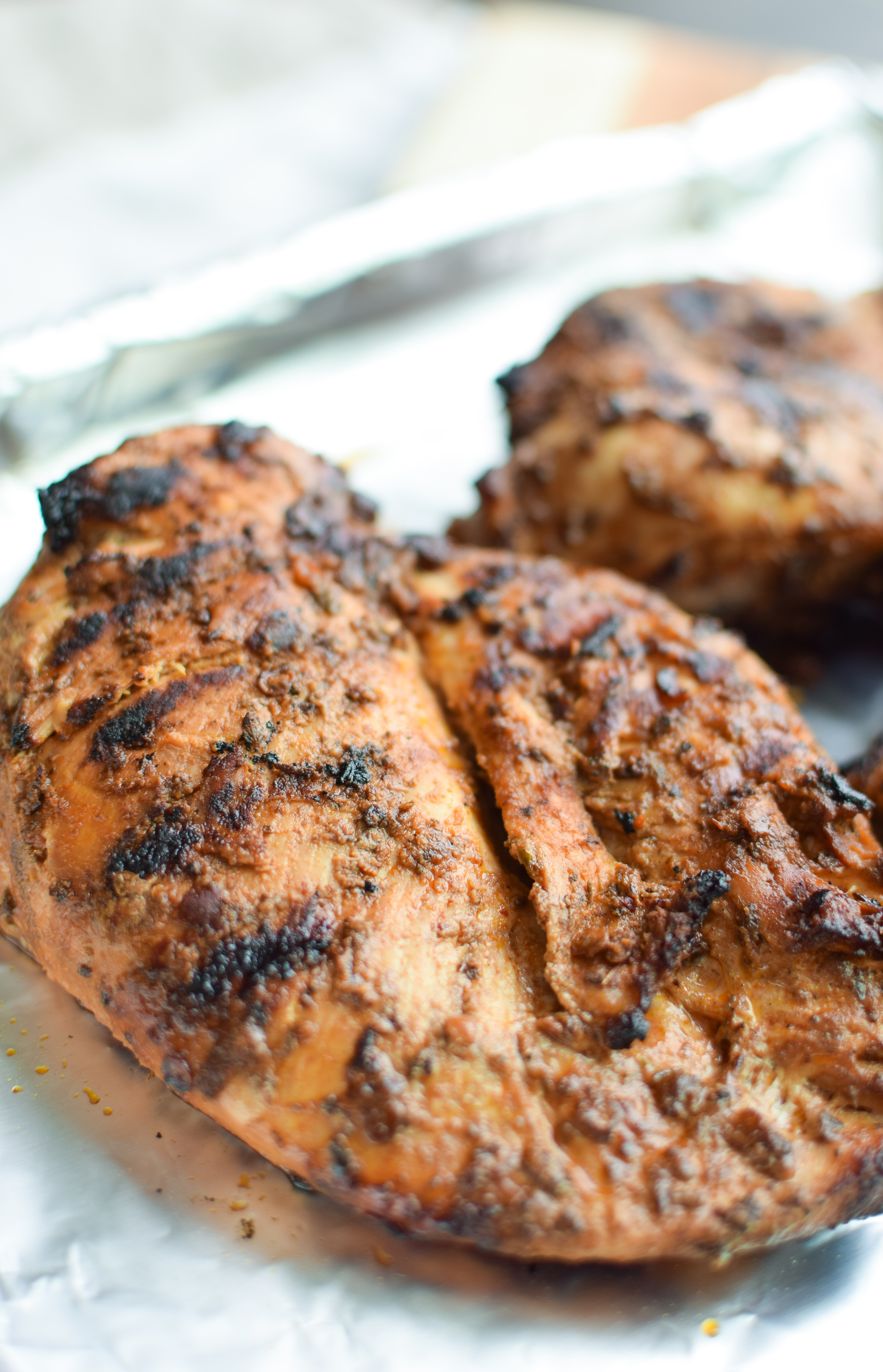 A few more dinner ideas:
Recipe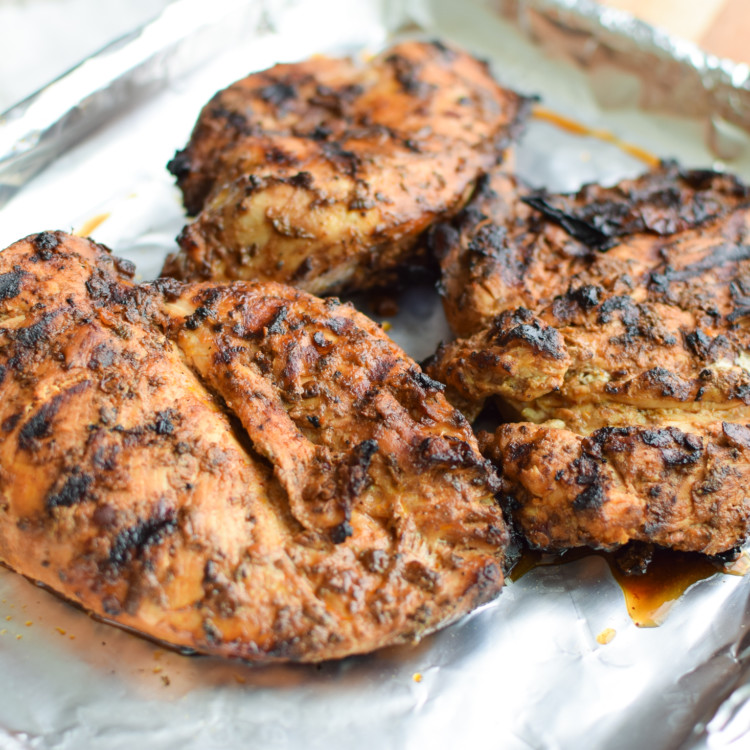 Homemade Chipotle Grilled Chicken
Prep:
5 minutes
Cook:
20 minutes
Total:
25 minutes
Just like your favorite chicken burrito bowls from Chipotle, but marinated and cooked at home!
Ingredients
2

pounds fresh boneless skinless chicken breasts

1

can chipotles in adobo sauce

1/2 tablespoon

salt

1 tablespoon

oregano

1 tablespoon

cumin

1 tablespoon

minced garlic
Instructions
Tenderize your chicken breasts with a meat tenderizer or pounder.
In a bowl, place the chipotle peppers in adobo sauce and use a fork to crush the chipotle peppers a little bit. Add salt, oregano, cumin, and minced garlic into peppers and sauce. Mix well.
Place all items in a gallon size Ziploc bag. Double bag to avoid leakage if you want. Let chicken marinate for 12-48 hours.
Grilling is the best method of cooking this chicken. Let some sauce drip off before cooking on a hot grill for 30-45 minutes, flipping halfway through, until the internal temperature reaches 165 degrees.
Best in burritos, taco salads, quesadillas, and more!
Notes
Thanks a million to Reddit user BaroccoliObama for this recipe and permission to share it on Project Meal Plan! Nutrition information estimated with My Fitness Pal.
Nutrition Information
Serving Size:

4 ounces chicken

Calories:

171

Fat:

4.7g

Carbohydrates:

2.9g

Protein:

28.5g
Recipe Card powered by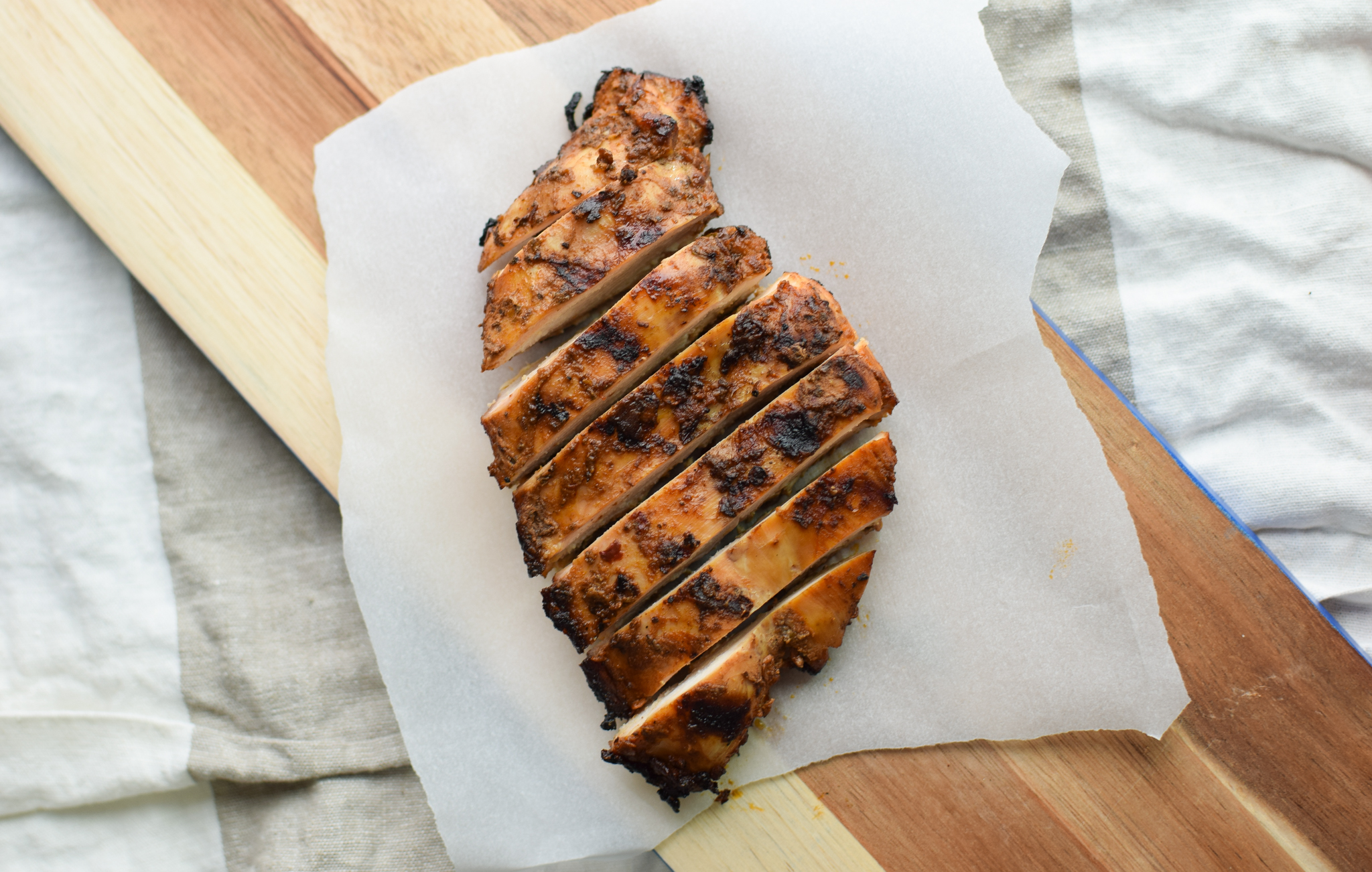 Thanks for checking out one of my favorite chicken marinade recipes! Hope you enjoy. Tag @projectmealplan on social media if you make this yummy recipe!

Homemade Chipotle Grilled Chicken goes well with: