Cook once, enjoy again later – leftovers are the unsung hero of meal prep! But I'm sure you'll agree that some foods are way better as leftovers than others. Here are my top 10 Foods That Make The Best Leftovers, plus recipe ideas!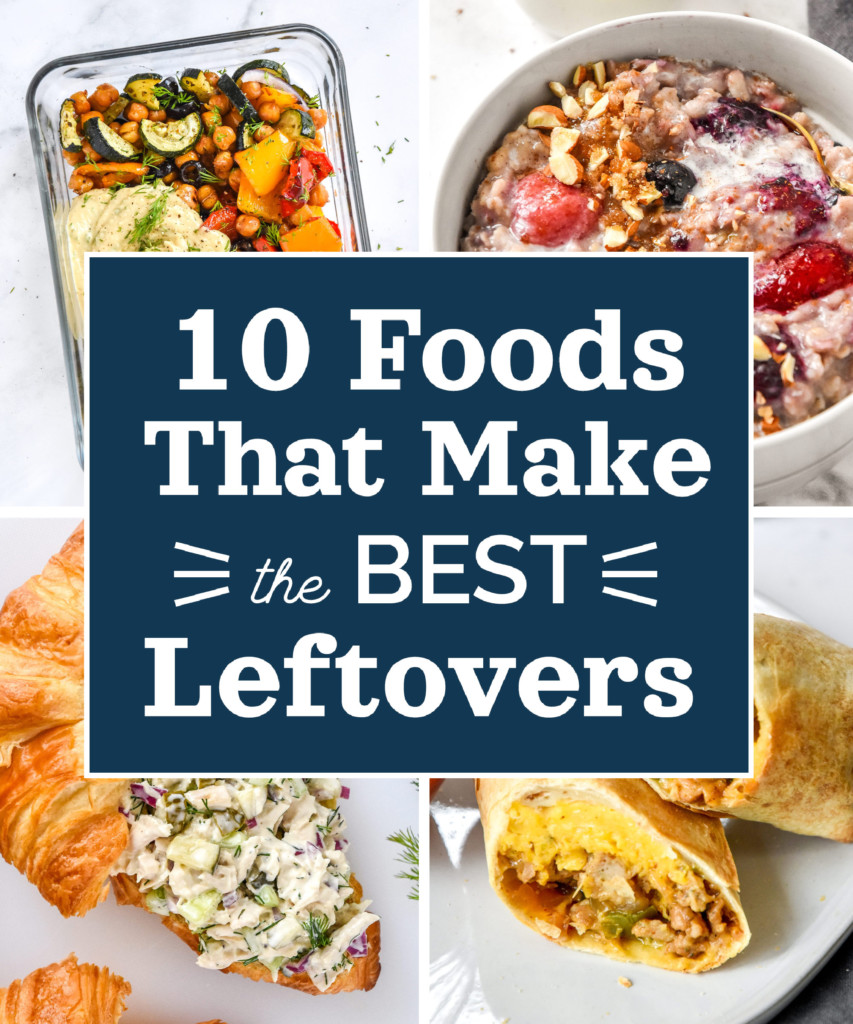 It's time to change your view of leftover food (the name doesn't help either, I know). Leftovers are so much more than "food that was left" after a meal is over! It's food you made, food you paid for, food that can still be enjoyed later.
I mean, I get it. Most of the time, leftovers are not as glamorous or photo-worthy as they were before. This can make leftover food seem less appealing to the eyes.
But really, it's the same food it was when you originally made it! Embracing leftovers can help you save money, time, and energy on meals and food choices. As long as the food was stored properly and nothing has spoiled, it's perfectly fine to eat leftovers.
In this post, you'll learn:
how long leftovers last in the fridge and freezer
how to thaw and reheat leftovers
how to make them taste as good as day one
all about which types of food make the best leftovers!
What are leftovers?
Leftovers are what happens when all the food that was prepared was not consumed, and there is uneaten food left after the meal is over. This can be on purpose or on accident.
How long can I keep leftovers in the fridge?
As a good rule of thumb, most leftovers can safely be kept in the fridge for up to 3-4 days, as long as they're sealed in an airtight container. Personally, if there is no meat in the food (like chia pudding or roasted veggies), I'm okay with keeping it in the fridge for up to 5-6 days.
Always do a smell test and a visual check if you're not sure exactly how long something has been in the fridge. If it has any odd smell whatsoever, or appears oddly colored or moldy, toss it!
The USDA has a comprehensive resource on food safety, storing leftovers, and reheating food that can be found here.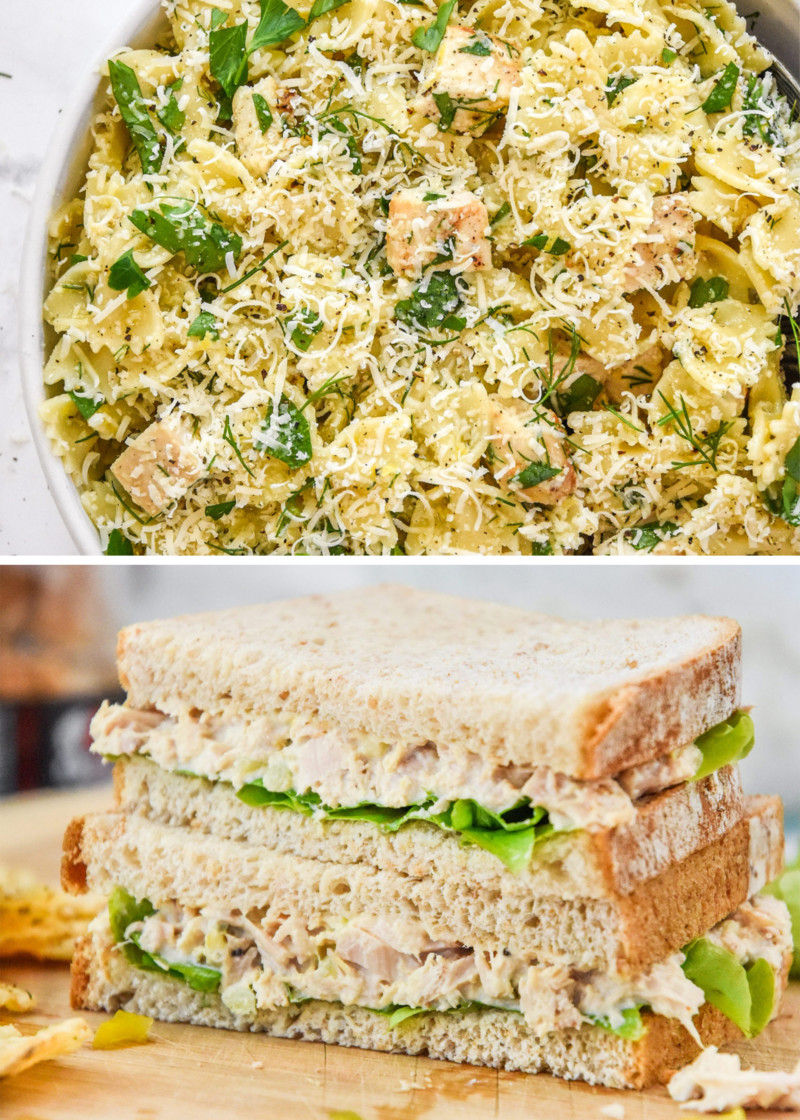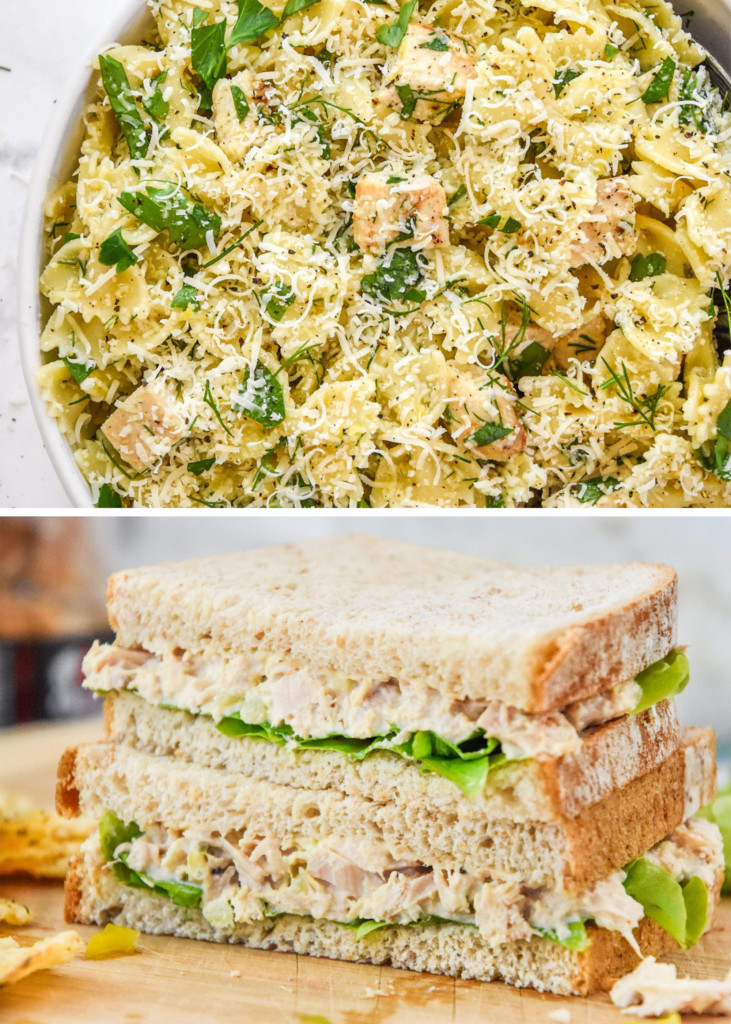 Can I freeze leftovers? If so, how long can they be frozen for?
Yes! The freezer is a great way to extend the life of leftovers. Foods should be well wrapped in airtight packaging or freezer-safe containers. For the best quality, frozen food should be thawed and enjoyed within 3-4 months.
Frozen food can last indefinitely if packaged tightly, but it may start to lose moisture and flavor after 3-4 months. Check out this article all about The Best Ways to Prevent Freezer Burn!
What is the best way to reheat leftovers?
For refrigerated leftovers, you can use the microwave, stovetop, toaster or oven. For the microwave, most things can be reheated by covering loosely, adding some liquid to help retain moisture, and heating on High for 30 second intervals until hot and steaming.
Leftovers should be heated to 165F, and liquids reheated on the stovetop should be brought to a rolling boil. I also love using my mini portable oven for reheating leftovers! Check out my review for the HotLogic here!
For frozen leftovers, there are a few different methods. You can thaw before cooking, but some foods like casseroles or burritos, can be cooked from frozen.
The best method for you might depend on how much time and attention you have available. You can always defrost frozen foods in the fridge overnight, which requires little attention but takes the most time.
Another method is cold water thawing, which is faster but requires more attention. Frozen foods must be in a sealed container and should only be kept in water for a maximum of two hours. For quickest results, change the water every 20 minutes or so.
Some frozen foods can simply be reheated in a pan on the stovetop with a little bit of water to avoid any burning on the bottom. This works well for frozen soups or saucy meals.
Finally, if you have a microwave, it is possible to defrost in there, but it's my least favorite method. There's always a chance of beginning to cook meats if they're raw. But if this works for you and you can keep an eye on the food, go for it!
How to make leftover food more appealing:
You don't have to eat leftovers exactly how they were before. Do whatever you need to do to liven them up so they're more appealing to you!
Here are the best ways to make leftover meals more appealing (my friend Steph at MealPlanAddict.com is the best at this!!):
add something crunchy – depending on your meal, add something crunchy on top, such as nuts, chips, seeds, crunchy veggies, etc. A new texture can totally change the dish.
add some color – colorful ingredients are usually fresh and delicious, so this is a great way to transform your leftovers. Add some fresh veggies or fresh greens to a dish to change it up.
add some acid – even something as small as a squirt of lime juice or lemon juice can bring a meal to life! Great for soups, burrito bowls, and rice bowls.
How can I prevent my leftovers from drying out or becoming mushy when reheated?
The number one way to prevent leftovers from becoming mushy or drying out when reheating is to make sure they are not overcooked to begin with. Most of the time, your food might start to 'cook' again when you reheat it (especially for things that cook at lower temps, like eggs.) This means, if your food was already overcooked, it will just overcook even more when it's reheated, which leads to dryness and weird textures.
The next best way to prevent leftovers from drying out is to keep it saucy! I mean that literally. A basic chicken breast will lose moisture as it heats up. Counter this with a delicious sauce, and you won't even be able to tell if it was a little dry.
Finally, the last way to avoid dry leftovers: Cook foods that make the best leftovers! Some foods just don't really work well when you reheat them. Some foods taste even better the next day! Knowing the differences will help keep your leftovers delicious as the first day you made them. That's why I made this list 🙂
Why incorporate leftovers into my meal prep routine?
There are so many great reasons to incorporate leftovers in your weekly meal prep routine! Here are a few reasons that stick out to me:
Reducing food waste – Unless you're an actual cooking magician and only cook as many servings as you need 100% of the time (impossible!), you're gonna have leftovers at some point. Eating those leftovers (instead of tossing them out) is one of the best ways to reduce food waste.
Saving money – Consuming leftovers is a great way to help use up all of the items you purchased at the store. It'll also help delay your next trip to the grocery store, saving you money in multiple ways!
Saving time – If you don't have to cook a new meal every single time you want to eat, leftovers are the way to go. This saves you so much time, both from not having to decide what to make, to not having to cook it all again.
Saving brain power – When something is already prepared in the fridge, it saves me SO much brain power and stress from having to decide on yet another meal idea. If the leftovers are there, we're eating them so I don't have to think about it!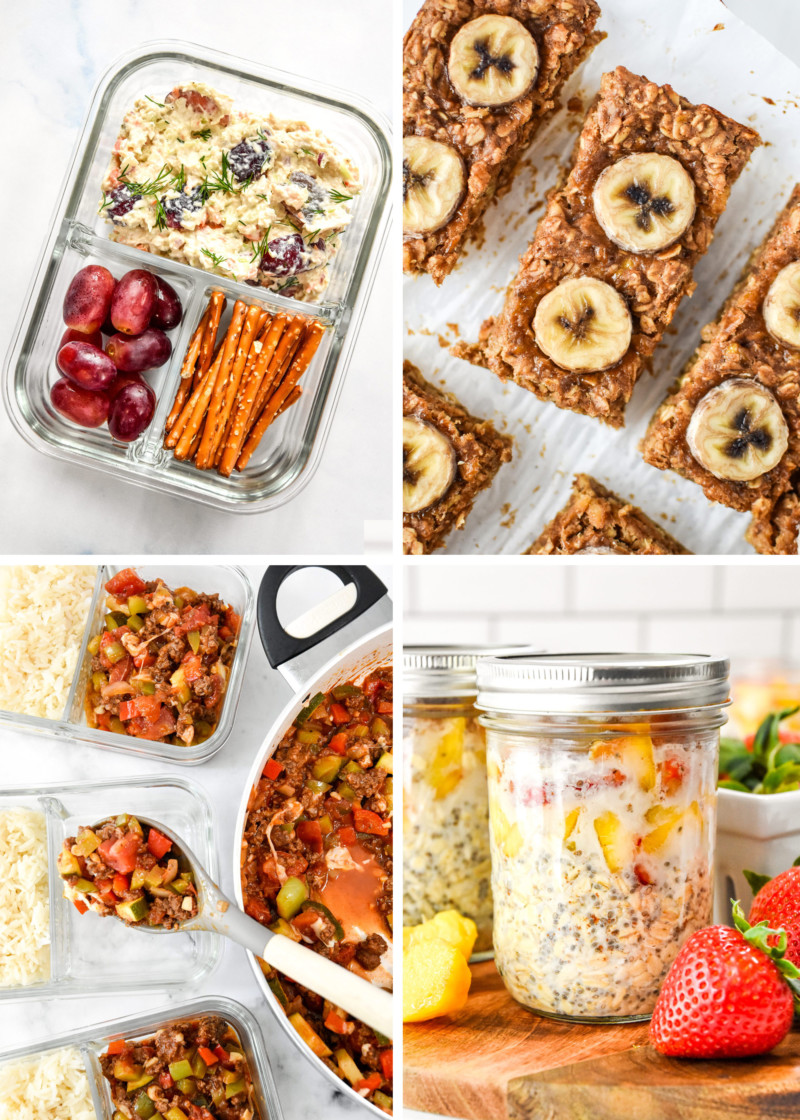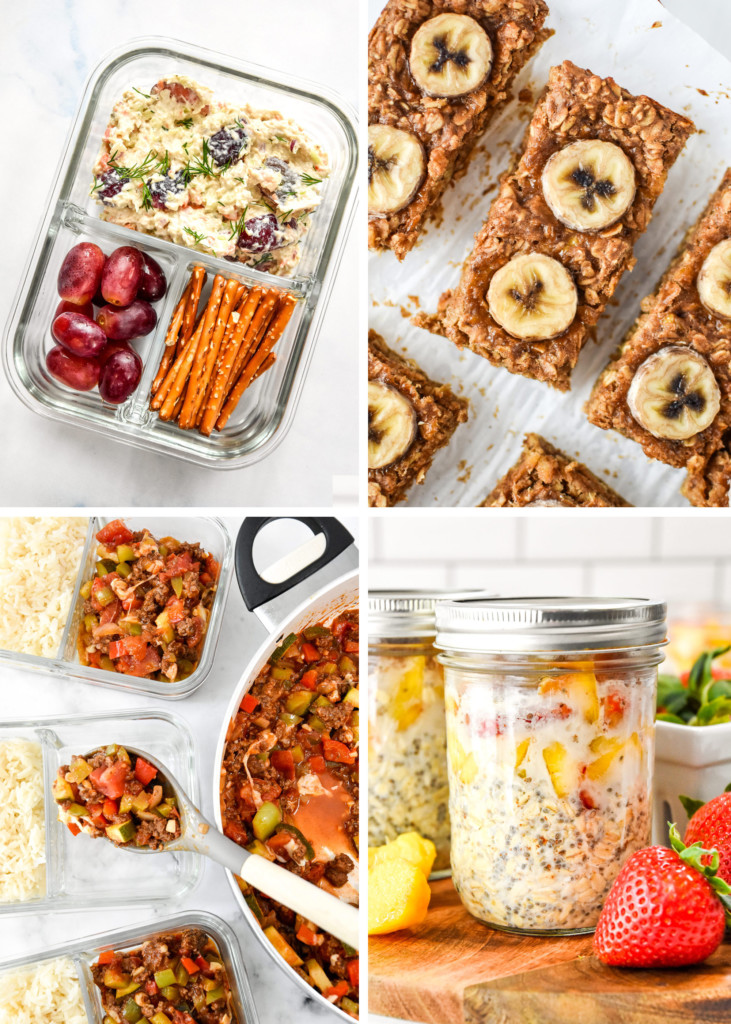 10 Foods That Make The Best Leftovers
---
Tuna & Chicken Salads
One of my favorite make-ahead cold lunches is a good tuna or chicken salad sandwich. These types of salads make incredible leftovers, and often taste even better once they've sat together in the fridge for a bit.
Tuna salad and chicken salad never get dry because of the saucy mayo base that holds everything together. They also use crunchy veggies like celery and pickles, so there's no wilting whatsoever.
You can add fresh lemon juice, serve with fresh greens, or even reheat with cheese for a melt. So many possibilities for this leftovers champion!
My favorite recipes: Lazy No-Chop Tuna Salad, Dill Pickle Chicken Salad, Easy Chicken Salad with Grapes, Buffalo Chicken Salad
Soups, Chilis & Stews
Soups and chili are probably some of the most well-known leftovers-friendly recipes there are. But for good reason! Soups and chilis often taste even better after they've sat in the fridge overnight.
Soup is also incredibly easy to reheat and customize after reheating. Don't forget to add some fresh elements after reheating to really give some life to those leftovers!
Fresh herbs, crackers or chips, sour cream, cheese, and avocado are all wonderful add-ins, depending on the type of soup or chili you're enjoying. Don't limit yourself – transform those leftovers!
My favorite recipes: IP Ginger Chicken & Rice Soup, IP Verde Chicken Chili, IP Wild Rice Soup, IP No Bean Chicken Chili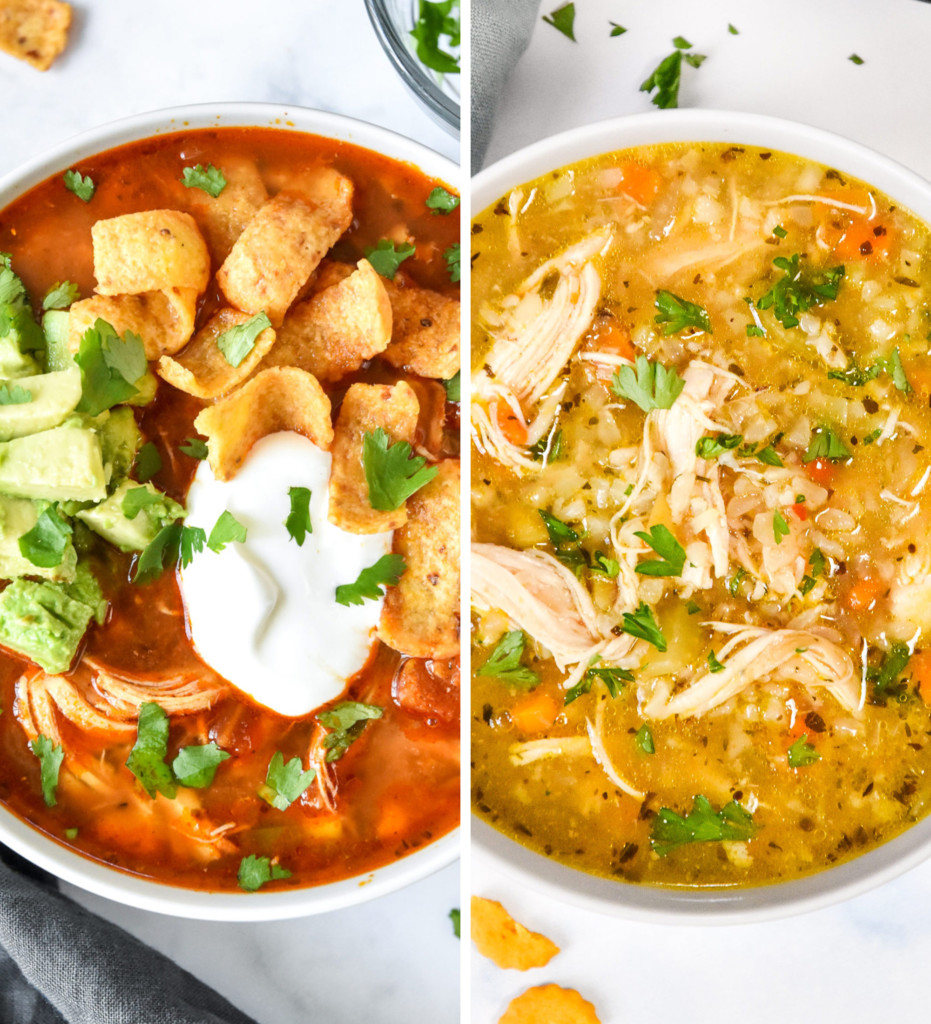 Saucy Pasta Dishes
Saucy pasta dishes are make great leftovers because it's really hard to dry them out! As long as there's a delicious sauce going on, all will be well with this leftovers. Just reheat slowly on the stovetop or loosely covered in the microwave.
I'm talking spaghetti, baked ziti, gnocchi, alfredo, macaroni – don't overcook the first time, and these pastas will all hold up wonderfully when reheated. Enjoying these meals as leftovers is the perfect shortcut to save time. Only boil water once, but enjoy pasta a few more times than that 😉
My favorite recipes: One-Pot Italian Sausage Pasta, Creamy Pesto Pasta Chicken Bake, Homemade Pasta!, Peanut Soba Noodle Salad
Oatmeal (Cold or Hot!)
Oats and oatmeal are so incredibly versatile, they just belong on this list! Oats can be cooked in a variety of ways, or, not cooked at all! There's baked oats, oat balls, oatmeal muffins, classic stovetop oats, overnight oats… I'm probably even forgetting some types of oats! But you get the point.
So many of these oat recipes can be enjoyed hot or cold the next day. It's totally up to you and how you like to have your oats! Baked oats are particularly delicious reheated, while overnight oats are best served cold. All are leftovers and all are delicious!
My favorite recipes: PB&J Baked Oatmeal Cups, Blueberry Lemon Baked Oatmeal, Triple Berry Egg White Oatmeal, Banana Oatmeal Breakfast Bars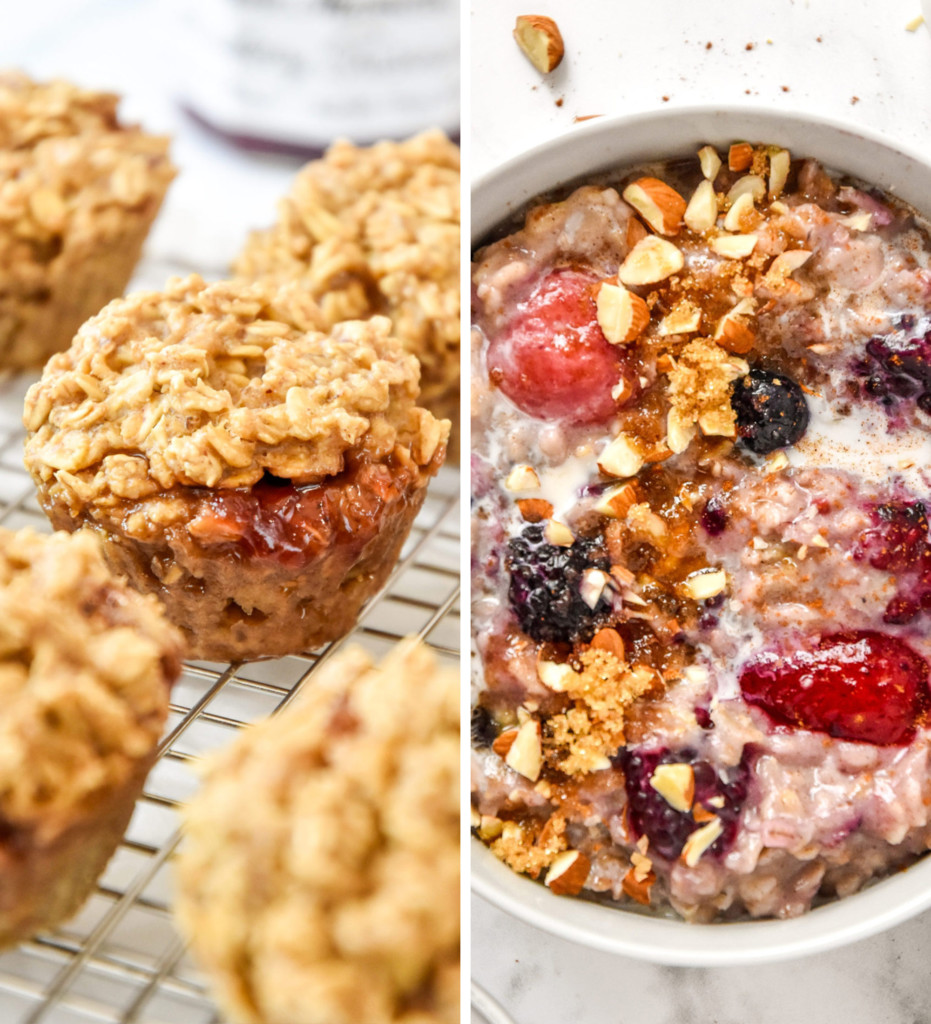 Roasted Meats
Maybe the most versatile yet, roasted meats make wonderful leftovers, and you can transform them into so many things! Roast beef, roast turkey, roast chicken – the leftover meat from any of these dishes makes perfect leftovers.
For example, if you make a roast chicken on Sunday, you can make stock with the bones and make any kind of meal that calls for cooked chicken. For roast beef, easily use the leftovers for sandwiches or stew.
My favorite recipe: Simple Whole Roast Chicken
Cold Pasta & Grain-Based Salads
A good pasta salad has me eating forkfuls straight from the bowl, I swear! Quinoa also makes a solid salad base, as it holds up well in the fridge and absorbs oil and flavors in a similar way as pasta does overnight.
Different from saucy pasta dishes, these are not saucy (usually there's some olive oil as a base), and they are served cold. Which is why they make great leftovers! Cold pasta salads come in all flavors and varieties, and I've never met one that wasn't great the next day too.
My favorite recipes: Herby Lemon Chicken Pasta Salad, Easy Pesto Pasta Salad, Quinoa Party Salad, Roasted Veggie Pesto Pasta Salad
Casseroles & Lasagnas
Casseroles get me really excited, because it means I don't have to cook dinner for a couple days! Some casseroles even taste better the next day. They come in all shapes and sizes, too!
Plus, they're quite versatile and can be reheated in the oven, microwave, or even on the stovetop if necessary. My favorite casseroles are creamy, cozy, and make a complete meal all in one dish. What's not to love? And love again the next day?!
My favorite recipes: Tuna Noodle Casserole, Turkey Sloppy Joe Tot Casserole, Chicken Bacon Ranch Noodle Casserole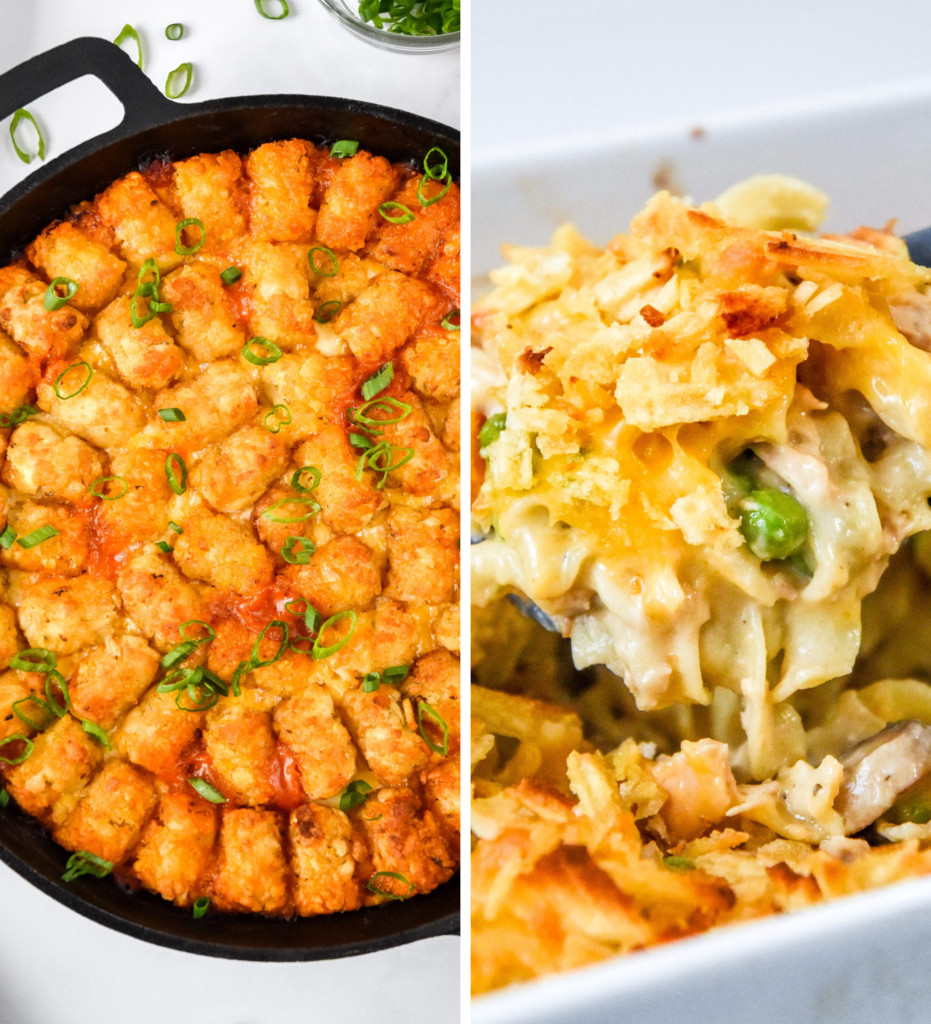 Stir-Fry Dishes
Stir-fry dishes is a broad term, but usually there's lots of veggies and protein involved, along with a delicious sauce. They reheat incredibly well, and can be served with rice or noodles, whatever you have on hand!
These types of dishes are totally customizable and there are so many different kinds, but they almost always reheat amazingly well. This is the kind of thing I'll make a double batch of, just so we definitely have leftovers!
My favorite recipes: Black Pepper Stir-Fried Udon, Ramen Stir-Fry, Vegetable Stir Fry, Chicken & Broccoli Stir Fry
Saucy Meat Dishes
In this section, I'm referring to saucy, main dish recipes, like salsa chicken, bbq shredded pork, or curry dishes. Because of the liquid or sauce involved, there's a ton of flavor and the moisture is locked into the dish.
For example, curry dishes are packed with spices and flavor, and they often taste even better the next day. They're also great for freezing, so you can enjoy them whenever you want.
My favorite recipes: Baked Salsa Chicken Thighs, Unstuffed Pepper Bowls, Cashew Chicken Bowls, IP Honey Garlic Chicken
Breakfast Sandwiches & Burritos
If there's one thing on this I would say I meal prep most often, it's breakfast sandwiches. I would SO MUCH rather crack those eggs, cook the meat, and do all the assembly work ONCE, instead of every day.
Customize to your heart's content to make those breakfast sandwiches and burritos exactly how you like them – just wait to add any wet ingredients (like tomatoes) until after reheating! Best breakfast leftovers ever!
My favorite recipes: Make-Ahead Bacon Breakfast Sandwiches, Make-Ahead Freezer Friendly Breakfast Burritos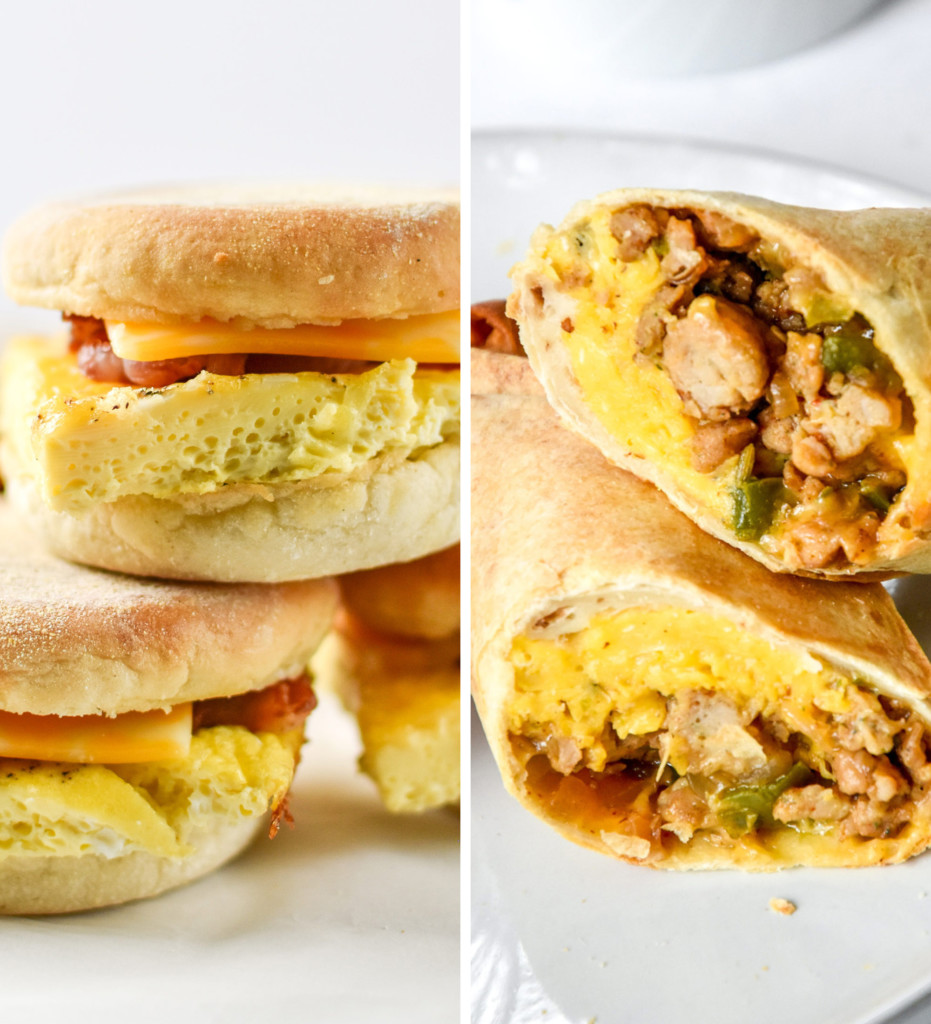 I hope this post helped you think about leftovers a little bit differently… and maybe you'll be inspired to opt for leftovers a little more often!
What is your favorite food to eat as leftovers? Let me know in the comments below!!