Garden fresh salads, crafty cool mason jar breakfasts, easy to make no-heat lunches, super quick air fryer meals – all of these are my warm weather food vibe! Here are my Favorite Summer Recipes For Your Next Meal Plan!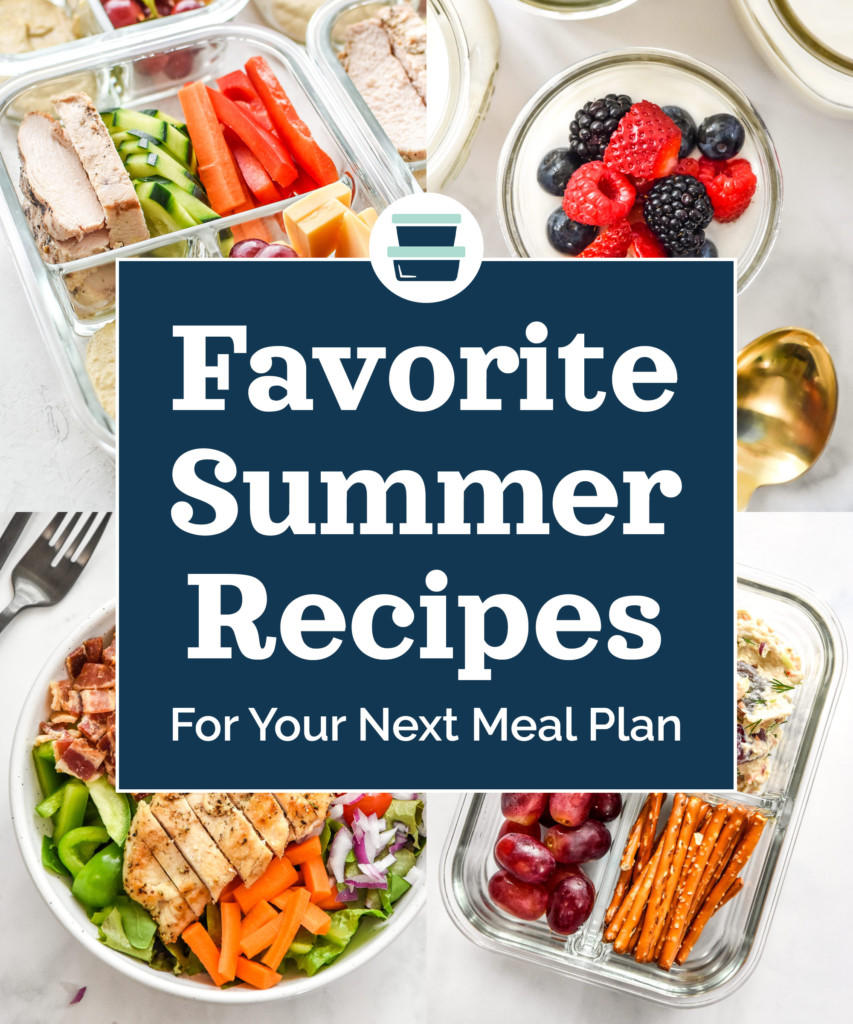 In my house, Summer food is certainly it's own vibe. When the garden starts producing, it's basically a salad festival over here. Cheese and cracker snack style dinners are encouraged. Berries are always on hand. And we like to use the air fryer instead of the oven to keep cool.
This translates into generally easy to make meals, served cold or hot from the air fryer, fresh salads with greens from the garden, and simple berry related breakfasts and desserts (completely opposite from my favorite winter recipes!).
These are seriously some of my favorite recipes I'm always making in the heat of summertime. If you get even one idea off of this list for your next meal plan, then I've accomplished my mission!
Here's what all my Favorite Summer Recipes have in common:
All of these recipes are either served cold, OR they are quick and easy cooking methods that don't heat up the kitchen
Most recipes have some kind of inspiration from my garden, or from berries! Cause I'm very much a berry lover 🙂
No matter the cooking method, each of these recipes is simple to make. No complicated cooking methods or spending hours in the kitchen. These are all great recipes for cooking beginners.
Here's some of my favorite equipment for cooking in the Summer:
Air Fryer – I use a Cosori XL 5.8 qt Air Fryer (affiliate link!) and I love it! I use it almost daily, especially when I don't want to heat up the whole kitchen. This is a larger size which I recommend for households of two or more.
Misen Chef's Knife

(affiliate link!)

– For me, cooking in the summer involves cutting up a lot of fresh produce for salads and other recipes. A sharp knife is a requirement!
3 Compartment Glass Meal Prep Containers

(affiliate link!)

– These are my favorite meal prep containers for packing those fresh 'lunchable' style lunches! Keep the dip separate from the rest.
How to start meal planning:
For an easy method to get you started with meal planning, check out my article 5 Steps to Help You Make a Meal Plan That Works!
The best way to meal plan is a little bit different for everyone – some use a mobile app, some write on a laminated sheet with dry erase marker, some simply keep a note with meals listed in their phone.
It depends on what works for you! The only way to know what works best for yourself is to start and give it a try. If it doesn't work very well, try another method instead.
Here are some of my Favorite Summer Recipes for Your Next Meal Plan:
Have you made any of these Summer recipes before? Let me know in the comments below!