Cozy chicken soups, all forms of potatoes, warm breakfasts, literally anything steamy and cheesy. That's my cold weather food vibe! Here are my Favorite Winter Recipes For Your Next Meal Plan – breakfast, lunch and dinner ideas!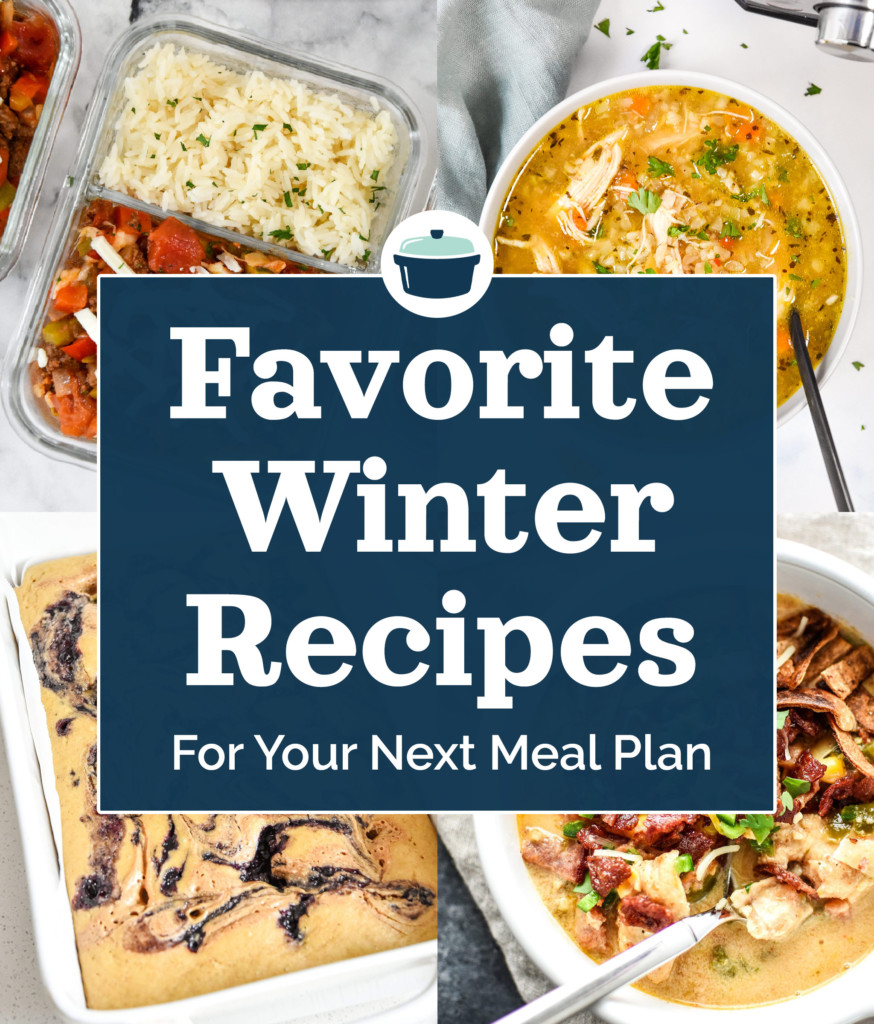 Here's what all my Favorite Winter Recipes have in common:
All of these recipes are served hot – which is my preference in the chilly Winter! Perhaps obvious, but worth saying.
These are all various levels of comfort food for me. From the brown sugar maple oatmeal to the Jojo Potato Wedges, lots of these recipes remind me of things I ate as a kid!
All use easy to find ingredients usually with Winter inspiration like squash or chicken soup.
Things this list of Winter Recipes is missing:
My list of Favorite Winter Recipes is just that – favorites! Yes, I still eat salad and other seasonal foods in the Winter. Here are some Winter recipe ideas from other sites that look amazing:
Here are some of my favorite tools for cooking in the Winter:
How to start meal planning:
For an easy method to get you started with meal planning, check out my article 5 Steps to Help You Make a Meal Plan That Works!
The best way to meal plan is a little bit different for everyone – some use a mobile app, some write on a laminated sheet with dry erase marker, some simply keep a note with meals listed in their phone.
The only way to know what works best for yourself is to start and give it a try. If it doesn't work very well, try another method instead.
Here are some of my Favorite Winter Recipes for Your Next Meal Plan:
Have you made any of these Winter recipes?! Let me know your favorites in the comments below!