Recently, I noticed there are a few steps I take every single week when I meal plan. These steps are super simple, but might not be completely obvious if meal planning is new to you. In this post, I share the meal planning method I use on a weekly basis, and 5 Steps to Help You Make a Weekly Meal Plan That Works for you!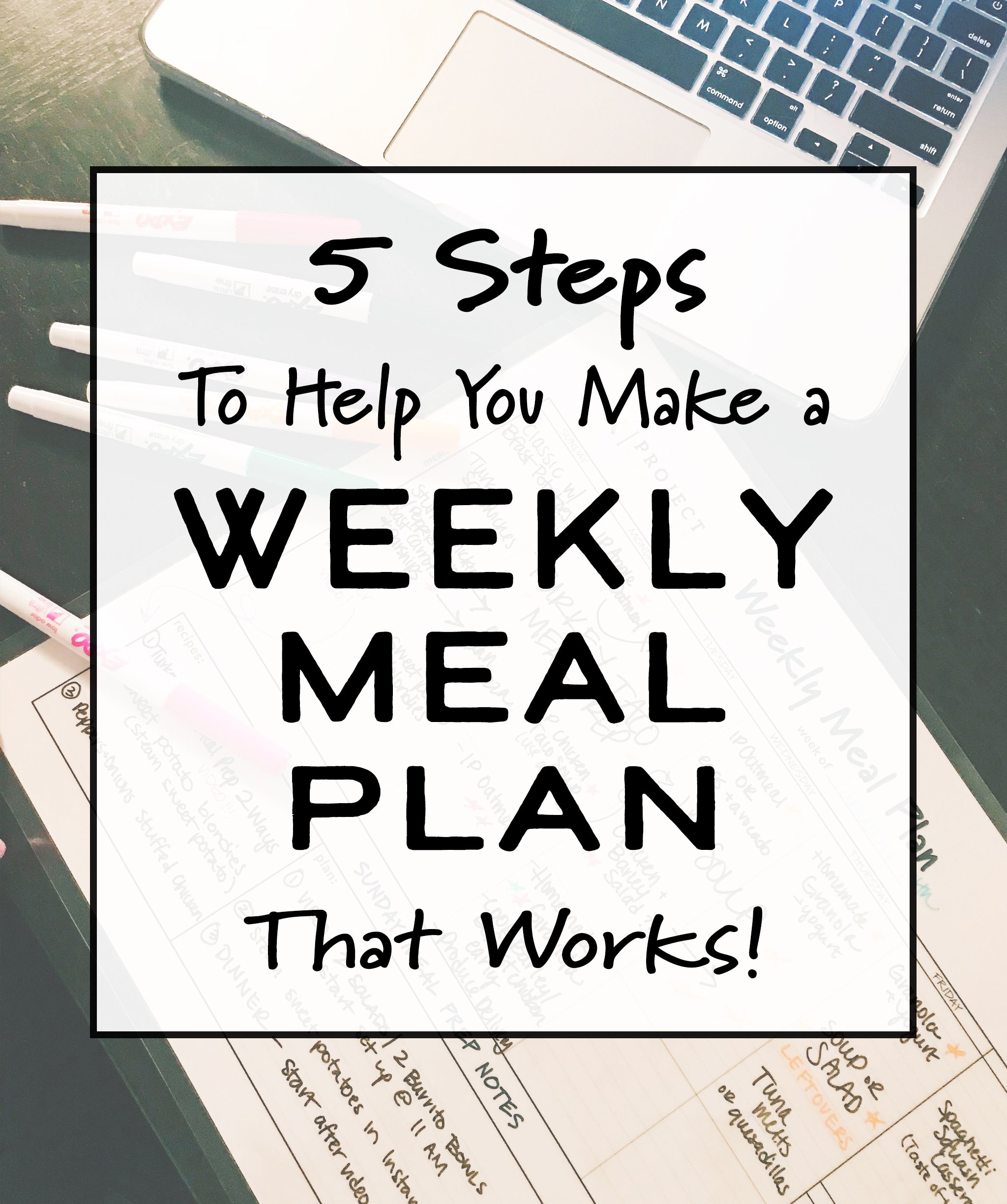 I've always been a mental meal planner. Browse the web or a cookbook, find a couple recipe ideas to make during the week, then shop, and get in gear. It sort of worked, but since I was never actually writing anything down (besides my shopping list) and I didn't make a meal plan, I still ended up with some struggles. Extra store trips, not enough or too much food made, and extra purchases because not every meal was planned out ahead of time.
But, EVERYTHING changed in 2018. I started actually legit planning all of our meals every week (for myself and my husband). ALL OF THEM. Breakfast, lunch, dinner, and a list of available snacks. Please take me seriously when I say it was life-changing. Even for someone like me who already knew that meal planning was helpful.
Have you ever meal planned every meal for more than 6 weeks in a row?? Congrats if you have, but most people I know definitely have not.
Things that happened when I started planning our meals every week:
The amount of grocery store trips I normally made was cut in half. At this point, it's 1-2 stops MAX, while it used to be 3-4 trips a week easy.
Never any what's-for-dinner drama. Like, none. The closest we come is deciding which leftovers to eat for a specific meal.
We saved time at home and at the grocery store.
Drastic reduction in food waste. Planning for leftovers gives us time to eat all the prepared food in the fridge.
I started diligently sticking to the meal plan because it was written out, concrete (laminated paper), right in front of me. My mental planning calendar is a lot more… fluid.
We saved money. In so many ways. Having lunch prepped every day means you don't have to buy lunch. Or even when you just think about driving to the store less often, that's less gas used. I COULD GO ON.
It still worked out when we had to deviate from the meal plan. Maybe something made an extra portion or two, or maybe I had switch dinners because something was going bad sooner. It's cool. Stuff like that is 100% fine in my book.
So basically, you NEED to start meal planning this week. All you have to do is take a little time one day per week and make your own weekly meal plan.
If you're wondering where to start, you've come to the right place! Here we go…
5 Steps to Help You Make a Weekly Meal Plan That Works
1. Set aside time to meal plan BEFORE the week starts.
It's important to find a little chunk of time that you can commit to meal planning every week. Maybe it's Saturday morning before your house gets too busy. Or Thursday night before your favorite show. The important part is to find a time that works for you and stick to it.
Personally, I like to meal plan for the following week on Friday mornings. I always get to personalize our Imperfect Produce delivery box on Thursday/Friday, so I plan according to what produce we have on hand, as well as what's coming during the week. I usually prep my shopping list on Saturday or Sunday mornings before my ritual AM (as early as possible) grocery haul. Then I'll prep whatever I have already planned for my Sunday Meal Prep.
Here's what does NOT work for me:
Meal planning for the whole week, grocery shopping, and trying to do all of my Sunday Meal Prep in one day plus anything else I had planned… I refuse.
Especially if it's for more than just one person. It's EXHAUSTING and you won't find yourself happy or less stressed than before meal planning.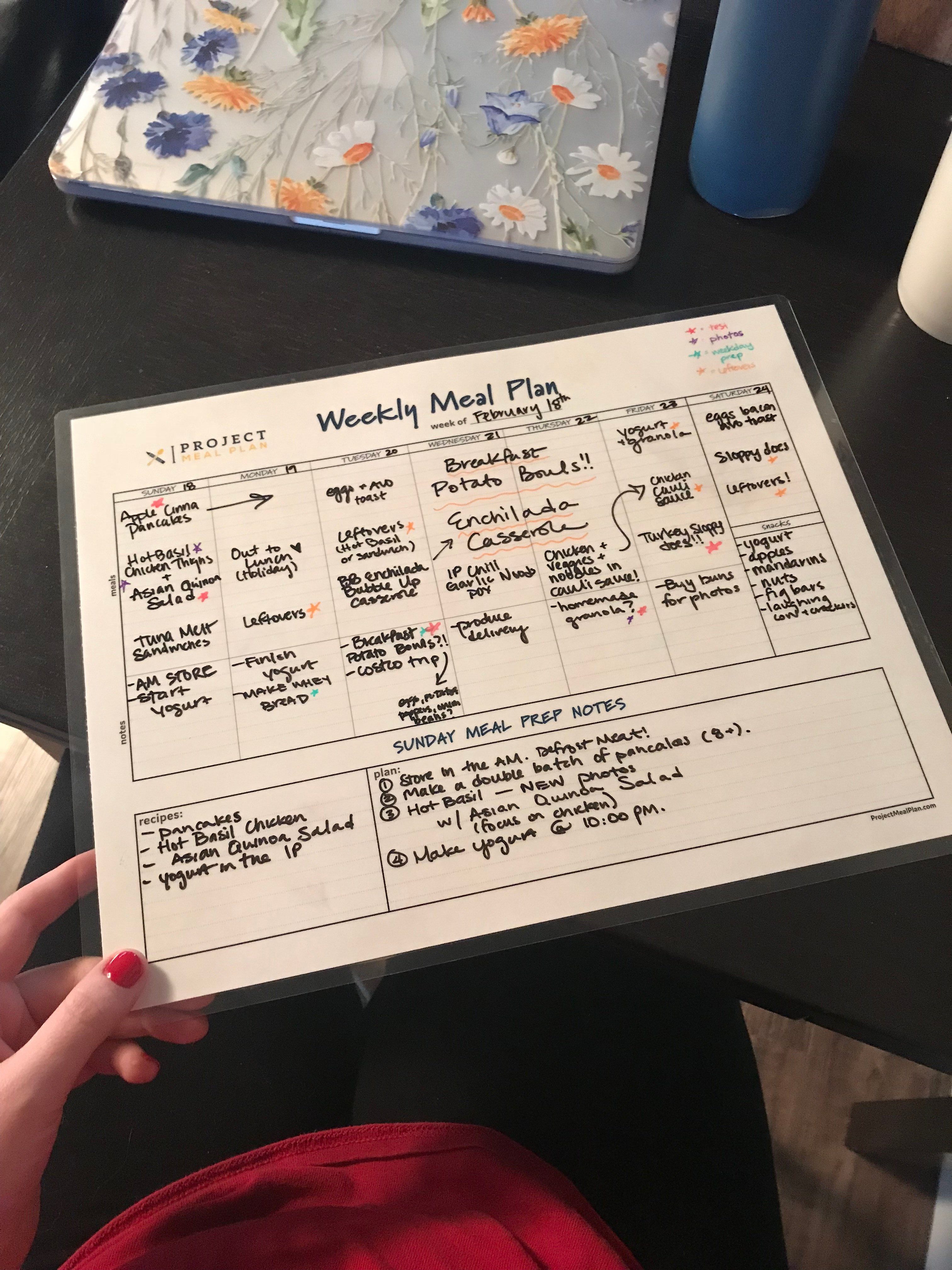 2. Consider who you're planning meals for, and get their input.
Most important when you're just starting out. A meal plan for one person will look a lot different than a meal plan for a family of four. Do you need to plan separate meals or snacks for your kids or teens? Are all the adults in the house going to be following the meal plan? Does anyone have plans this week they didn't tell you about?
It might be a good idea to plan a couple meals everyone LOVES, and a couple meals just for you while they eat their prized leftovers. Or make everyone eat the same thing. Your call.
It's important to consider how many people are following your meal plan because:
it influences the type of meals you choose.
it influences the number of meals you choose.
it influences how fast leftovers are consumed.
3. Check your calendar for events and activities during the week.
It's a serious bummer to write an amazing, well-thought out meal plan for the week only to have it busted wide open by someone's birthday party or office lunch potluck.
This step is important because:
you can avoid preparing more food than necessary if a meal is offered at an event or if there's a lunch meeting during the week.
you can plan to prepare a full meal or freezer meal well in advance if you know there won't be enough time to cook on a certain evening.
you can plan meals around extracurricular activities and school events, or anything else you've got going on.
Make sure to check with the people you're meal planning for to see if they have any upcoming meal reservations so you can be well prepared.
4. Take an inventory of your fridge and pantry, then plan meals to use up ingredients you already have.
I always plan a meal or two around an ingredient we already have. This is usually produce of some kind, but it can work for any ingredient you want to use up. Look for things that will go bad the quickest, or things that are open and half used.
This step will help you save money, reduce food waste and give you a great place to start if you're trying to think of meal ideas.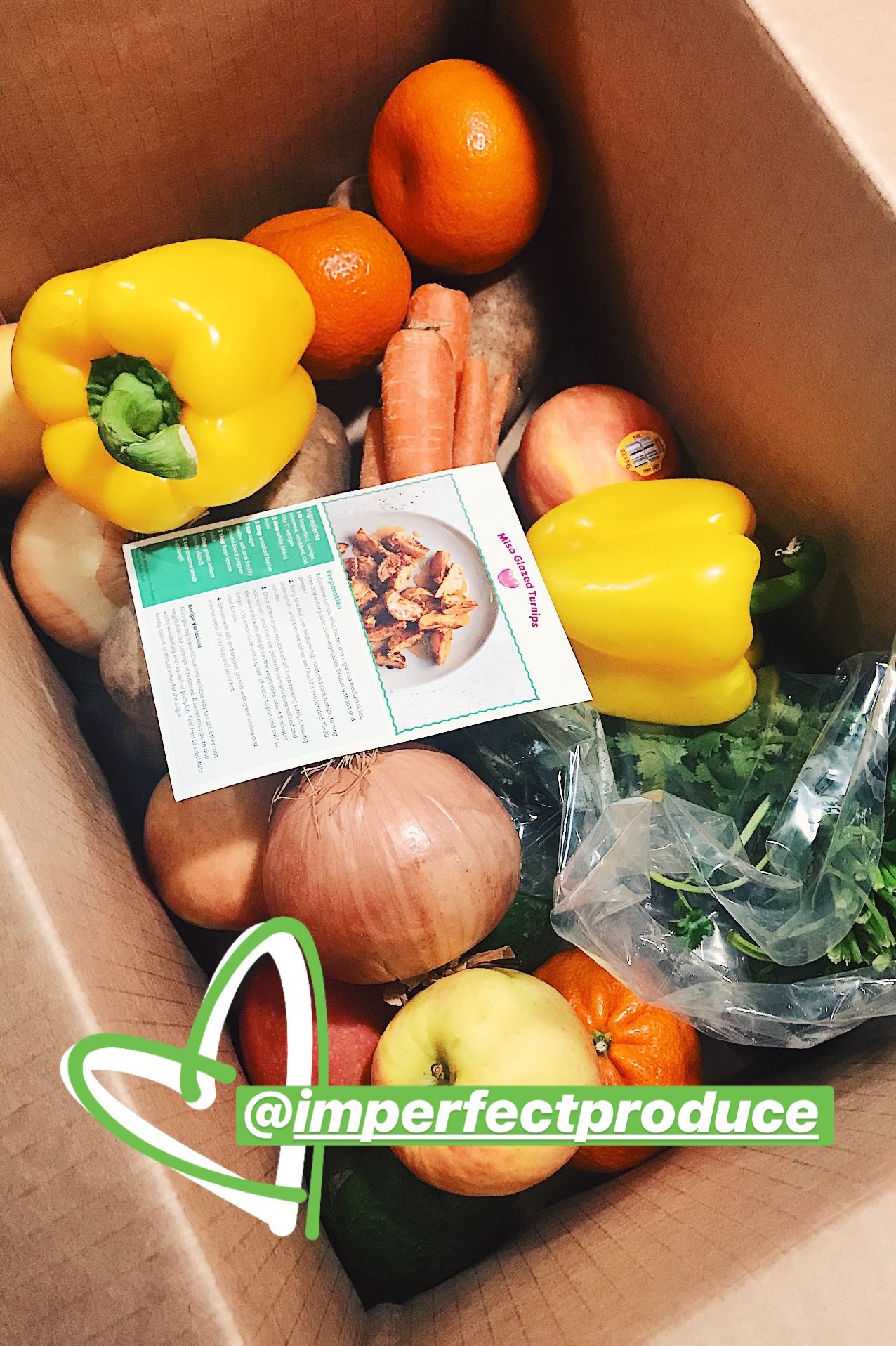 Here are a few examples of things I planned when I had extra ingredients to use up:
A whole head of cauliflower: I made a creamy cauliflower sauce and put it over chicken with noodles and other leftover vegetables.
An open can of tomato paste: I searched for a recipe that used tomato paste and other ingredients I already had on hand. I landed on this amazing Enchilada Bubble Up Casserole.
Bananas/apples/berries: Make a batch of pancakes with fruit mixed in or on top.
Extra peppers and onions: Fajita or burritos!
Leftover rotisserie chicken: Quesadillas! Soup! Pasta! Casserole!
Extra cabbage: Coleslaw for a snack or dinner side.
I could go on forever.
Goal: Pick an ingredient, plan a meal, and follow your meal plan. Simple!
5. Leave room in your meal plan for leftovers.
It's important to remember that you do not have to cook a new meal for every meal of the day. One of the goals of meal planning is to help you be prepared for the week, and that includes planning to NOT cook when you don't have to. Preparing a larger meal on Sunday or during the week can help provide leftovers so you aren't cooking every night and buying your lunch every day. Some call this 'meal prep', but that's really just a fancy way to say planned leftovers!
If you're meal prepping on Sunday, then your meal plan might already include "planned leftovers" in the form of meal prepped meals for lunch. But still, you should plan at least ONE meal for consuming unexpected leftovers. I usually plan leftovers towards the end of the week.
In my opinion, planning for leftovers is the KEY. It helps conquer the three ultimate goals of meal planning:
reduce food waste – eat the food you already made. Wasting leftovers is a DOUBLE WHAMMY because you're also wasting the time you already spent preparing the food (along with the original cost and work that went into making the food available to you).
save time – less cooking, more eating homemade leftovers or meal prepped meals.
save money.
PLAN to cook less, eat more homemade food, and save money on groceries. I'm sold!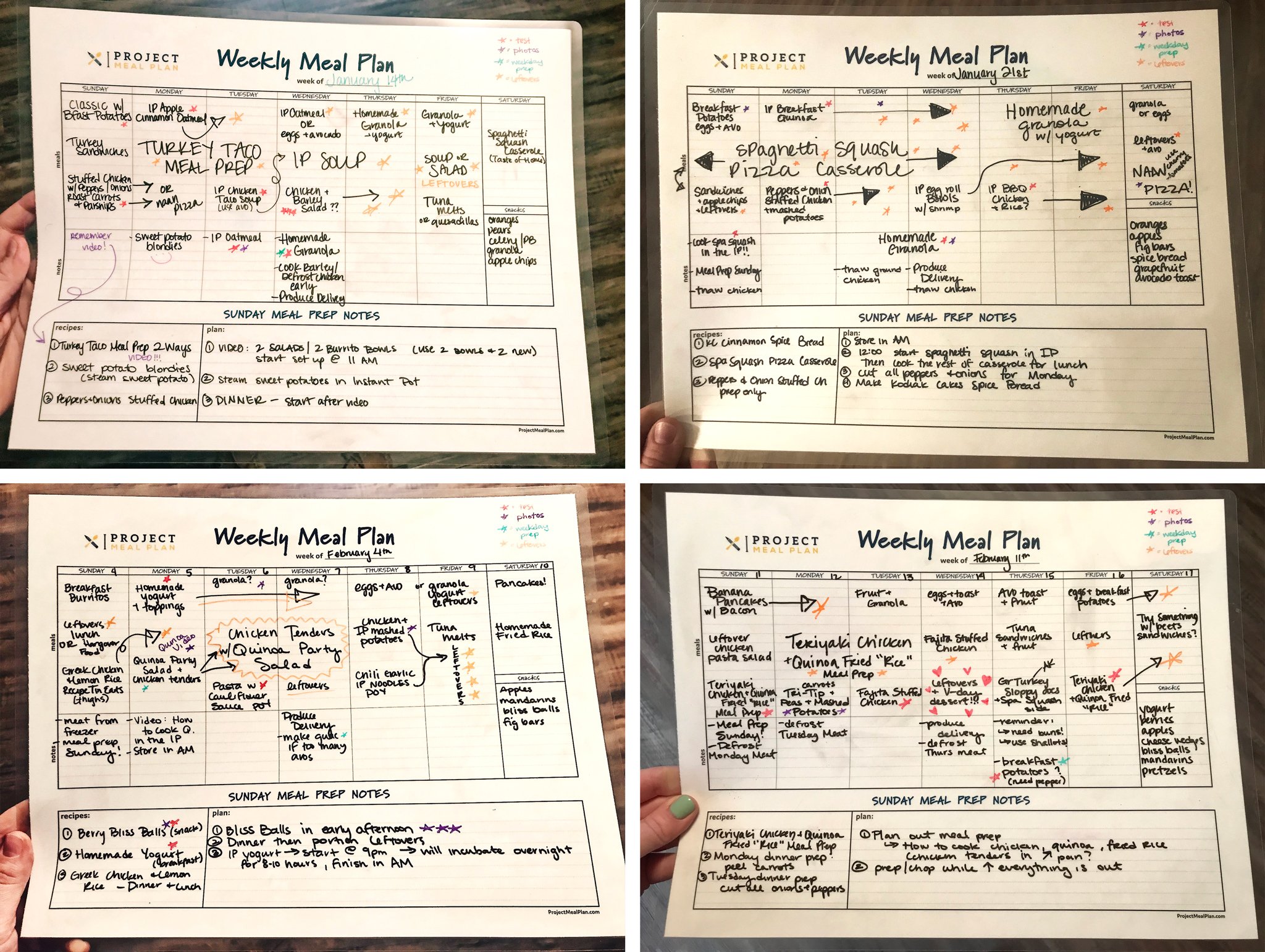 More meal prep & planning resources:
The Importance of Meal Planning: 3 Reasons to Meal Plan Weekly
The Ultimate List of Resources for Meal Planning and Prep
15 Totally Doable Ways to Save Money When You Meal Prep
Thanks for reading! Good luck meal planning – leave a comment if you have any questions!