Use up your leftover sweet potatoes with these stupidly simple 5-Ingredient Sweet Potato Banana Pancakes! Banana, sweet potato, nut butter, eggs and cinnamon are all you need to make it happen!
Jump to Recipe

Pancakes are a thing we do often around here. But about 99% of the time, I start with a base of Kodiak Cakes, an ingredient which might not be available to everyone. So this time, I decided to go flourless. Make it all from things anyone can get anywhere. Now for the other 1% of pancakes. Here we go!
5-Ingredient Sweet Potato Banana Pancakes are here!!! (See GIF below ⬇️)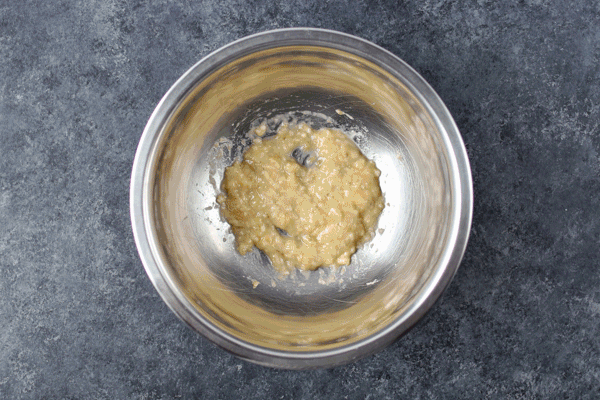 Starting off this one by letting you guys know how I've been getting my produce lately. DELIVERY. From Imperfect Produce. Yup. That's not even my favorite part.
My favorite part is that Imperfect Produce works directly with farms to source their rejected produce. Produce that might otherwise go to waste. And this makes my heart happy.
I've been getting produce boxes for over a month now, and let me tell you. Every. Single. Thing. is completely useable, delicious, and perfect. And none of it goes to waste because I can customize my box. I get exactly what I want each week. Delivered to my door. For 30-50% less than the grocery store.
If you're interested in signing up for Imperfect Produce – I say DO IT. For now, Imperfect delivers in the Bay Area, Los Angeles, Orange County, Portland, Chicago and Seattle.
Click here to sign up for Imperfect Produce!
So technically, maybe the sweet potatoes are a weird shape or size, but once they're cooked and mashed and mixed into these pancakes, you truly can't even tell.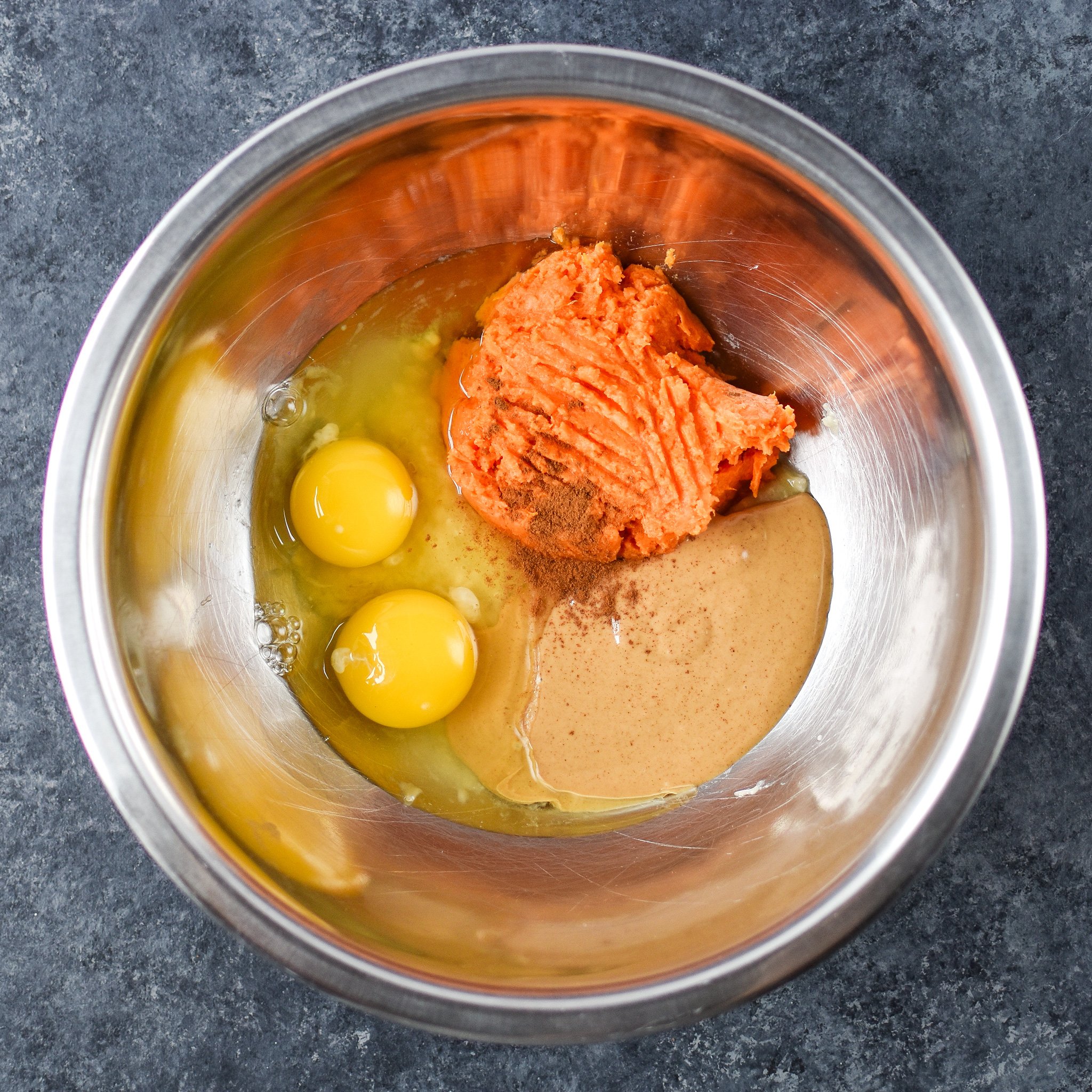 Thoughts behind this creation:
Banana pancakes have always been a love of mine (the Banana Protein Pancakes recipe is actually the most popular pancakes recipe on the whole site).
Plus PB cause I love it.
Sweet potatoes are just awesome. They make baked goods moist and delicious (such as these Freezer Friendly Sweet Potato Brownies).
Combine the two! Brilliant.
And eggs hold things together. So yeah let's get a couple of those.
Cinnamon is ALWAYS my missing ingredient.
and ta da!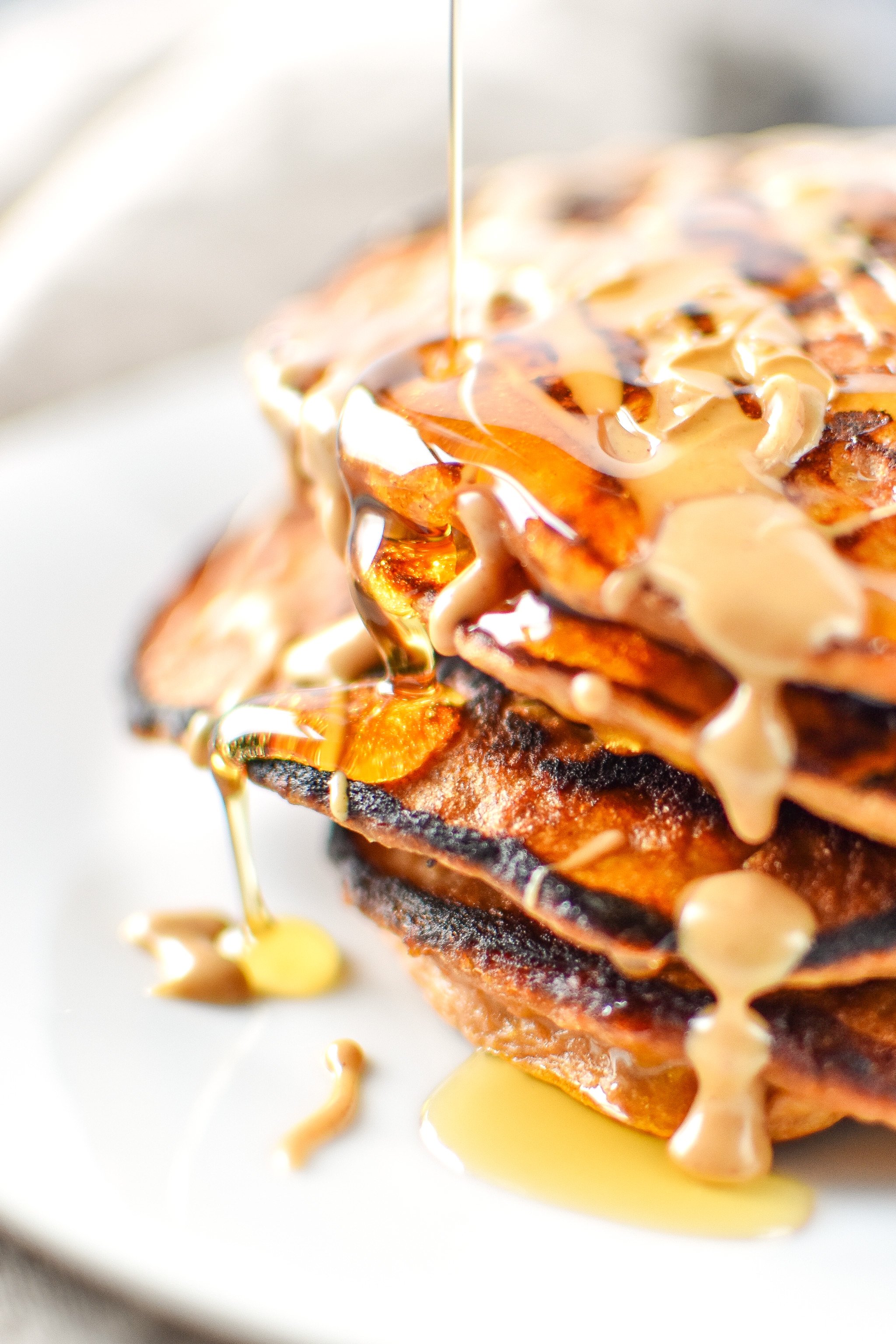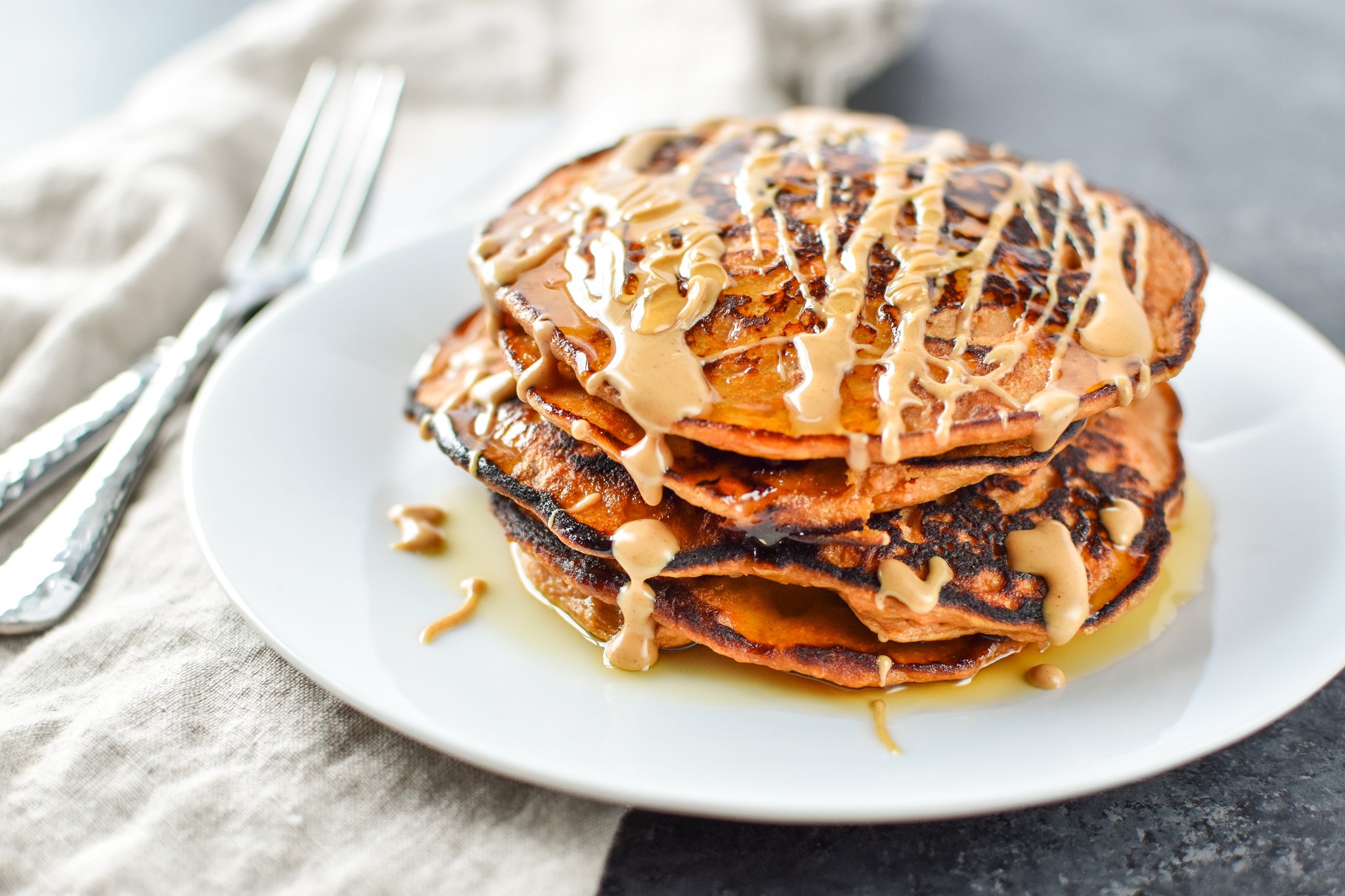 More breakfast recipes from Project Meal Plan:
Recipe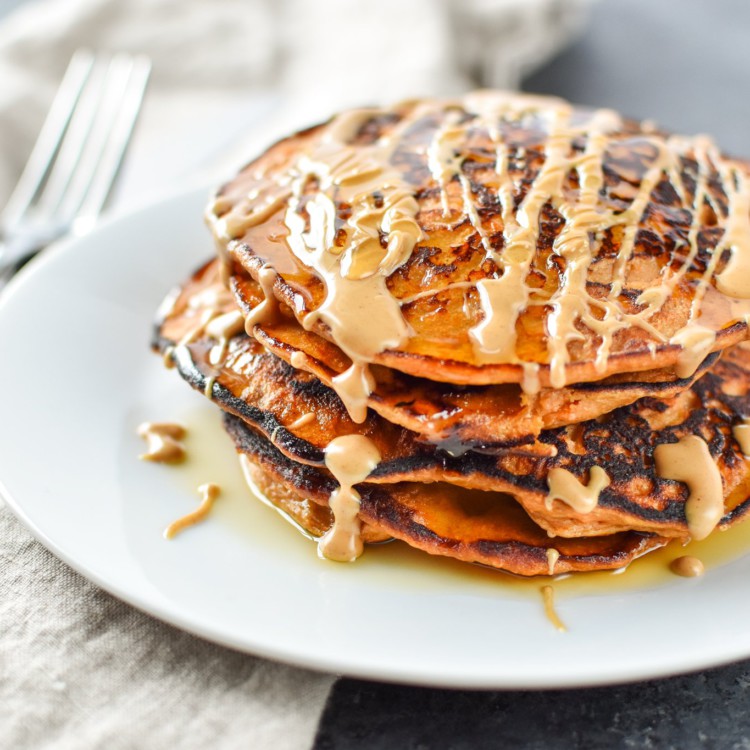 5-Ingredient Sweet Potato Banana Pancakes
Prep:
5 minutes
Cook:
20 minutes
Total:
25 minutes
Banana, sweet potato, nut butter, eggs and cinnamon are all you need to make these simple, real food pancakes come together!
Ingredients
2/3 cup

sweet potato, cooked and well mashed

1

banana, well mashed

2

eggs

2 tablespoons

any nut butter, warmed

1/4 teaspoon

ground cinnamon
Instructions
Mix all ingredients in a medium mixing bowl until well mixed with no large clumps. The consistency should be perfect for pancakes, but if it seems too thick for you, add a couple tablespoons of water or almond milk.
Heat a large skillet (or griddle) over low-medium heat. Wait about 2 minutes for the pan to heat up and then coat with non-stick cooking spray.
Spoon approximately 1/3 cup of batter on to skillet or griddle for each pancake. I cook my pancakes two at a time since I don't have a griddle. Let the pancakes cook for approximately 3-4 minutes. Flip when bubbles form on the surface and do not fill with batter, and the edges are no longer shiny. Cook for another 2-3 minutes, checking the bottom for golden brown color.
Repeat until your batter is gone, spraying the pan between each set of pancakes.
Top with warm nut butter and maple syrup. Store in a sealed container in the fridge for up to 4 days.
Notes
Prep: This recipe can easily be made in a double or triple batch. You can meal prep and freeze the pancakes, then pull them out of the freezer and heat them up as you need them.
Nutrition information is estimated with My Fitness Pal.
Nutrition Information
Serving Size:

2 pancakes

Calories:

260

Sugar:

11g

Fat:

13g

Carbohydrates:

27g

Fiber:

4g

Protein:

11g
Recipe Card powered by
To make this recipe, I used:
Thanks for checking out 5-Ingredient Sweet Potato Banana Pancakes! Be sure to use #projectmealplan on social media if you make this recipe!