One of the easiest meal prep recipes you'll find here at Project Meal Plan – Meal Prep Italian Seasoned Chicken with Roasted Imperfect Vegetables is just under 400 calories per serving, and definitely worth a try if you want to work some more vegetables into your lunches!
Jump to Recipe

A few weeks ago, I started receiving a new "subscription" style box. But it wasn't like the makeup one I used to get. It was produce! Imperfect Produce, actually.
Did you know that most fruits and vegetables have to reach a certain cosmetic standard to be sold in a grocery store? Yep. This means that some perfectly edible produce doesn't even get to leave the farm because of how it looks. Or maybe it's too small. Or doesn't stand up straight. Or maybe there was just too much of it.
As an amateur vegetable gardener, I'm well aware that some (or… most, in my case) of the produce doesn't look so pretty. But it's completely edible, and I would never intentionally throw away produce I had spent my own actual labor to produce (not to mention the cost of associated supplies, water, etc). I never realized that on a large-scale, so much produce is wasted just because of cosmetics. And that wastes resources too.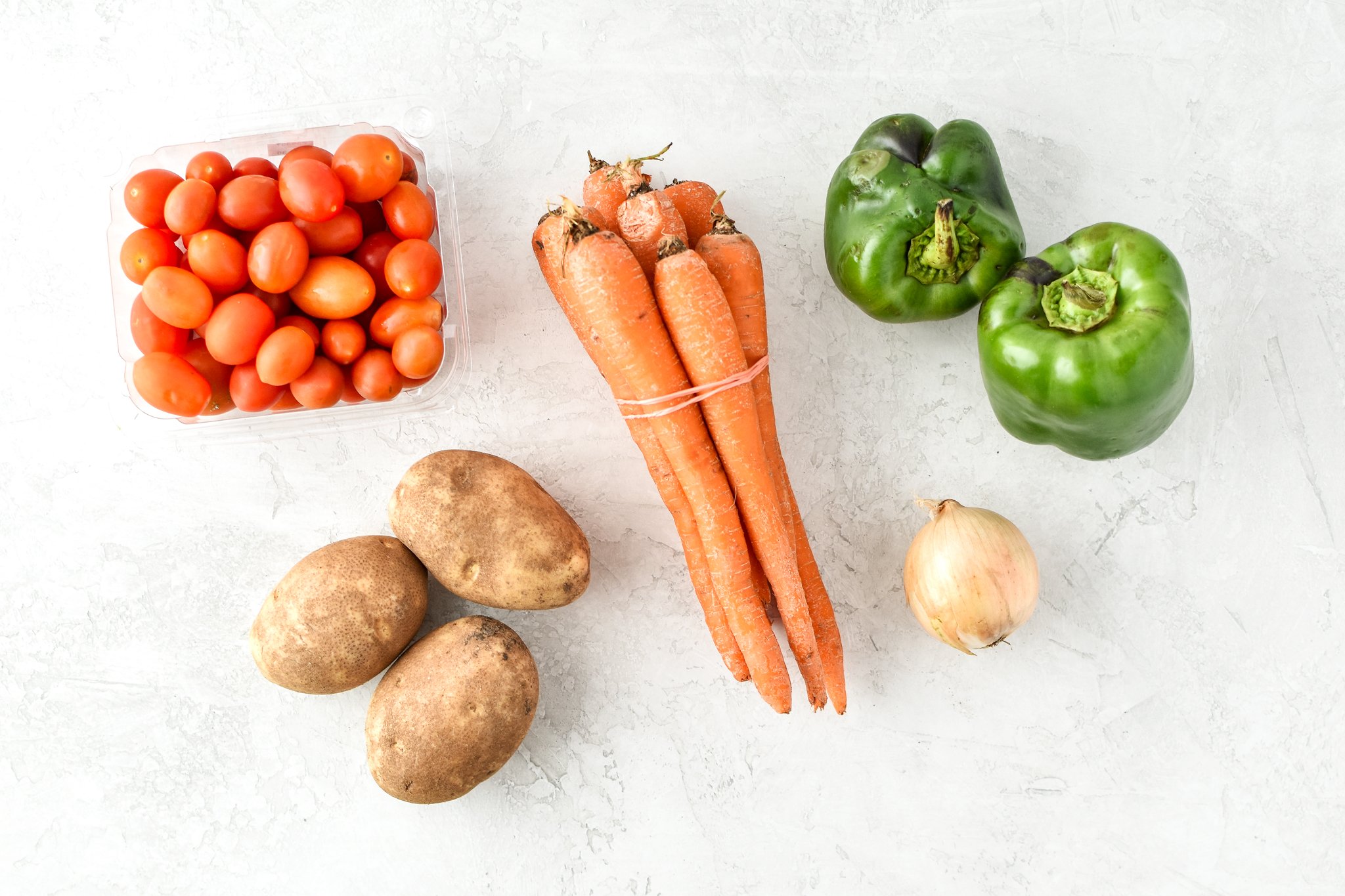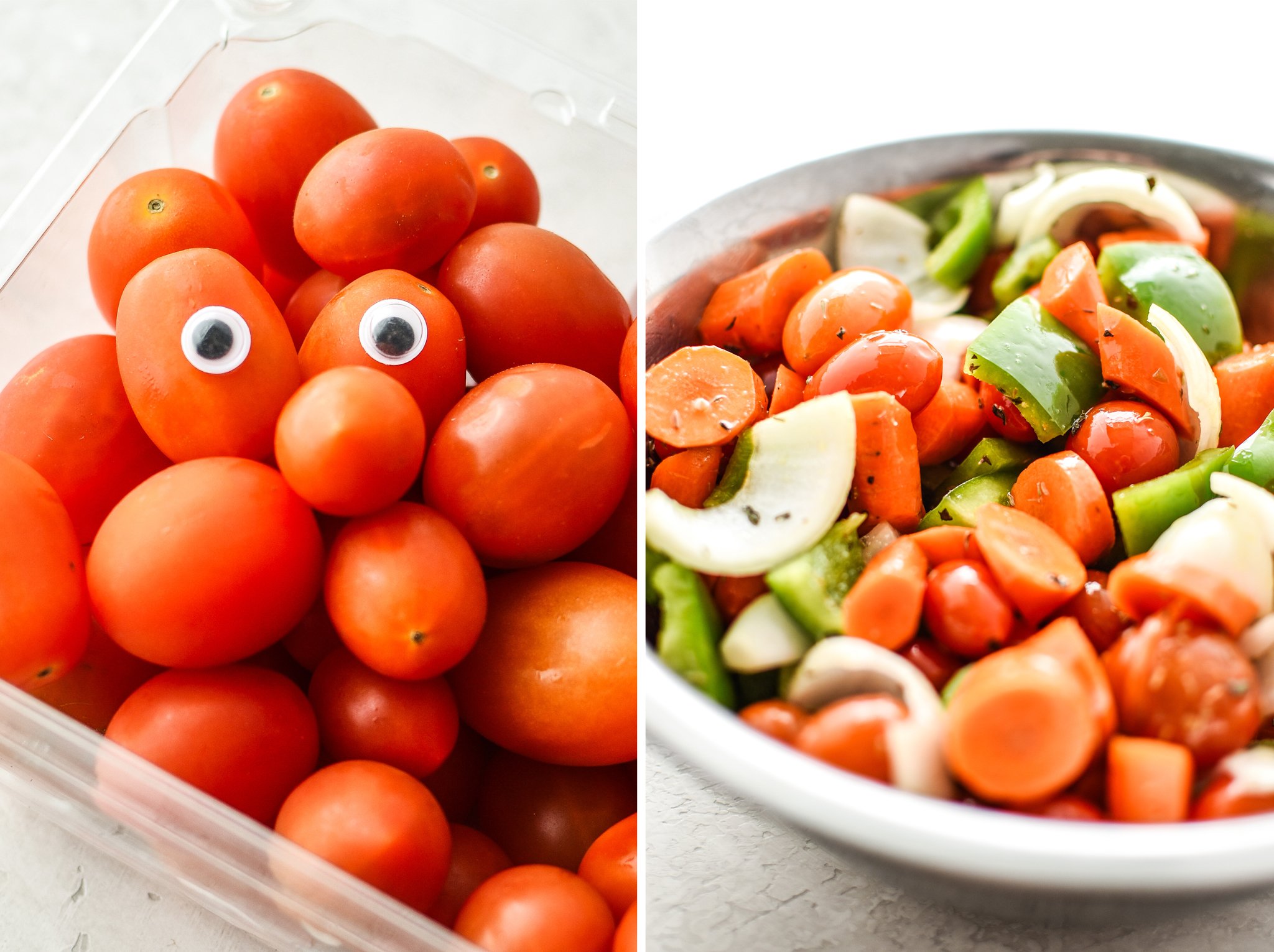 Imperfect is helping solve this problem. They source this "ugly" produce straight from farms and bring it RIGHT TO ME, for 30-50% less than grocery store prices. Let's just say I'm hooked and I don't plan on ever stopping this subscription box.
Here are my absolute favorite things about Imperfect Produce, and why you should try it too:
I get to customize my box. It's not just a random assortment of veggies I had to decide what to do with. Imperfect sends me an email to remind when to log in and choose what I want from their selection of both organic and non-organic produce.
The selection is stellar. One of the first questions I had when signing up was this: What if I don't really want any of the produce they have because the selections is so limited? Not a problemo. At this point, I always have limit myself from getting more than we can possibly eat in a week. I can grab my go-to veggies (peppers, onions, romaine), and try something that I don't normally buy like pomegranates or a new variety of pear.
That good feeling. Get the good feeling because you're stopping some perfectly edible food from being wasted. Because you're supporting a farmer's full harvest, instead of just the pretty stuff. And, it's HEALTHY PRODUCE. So you'll feel good from that too.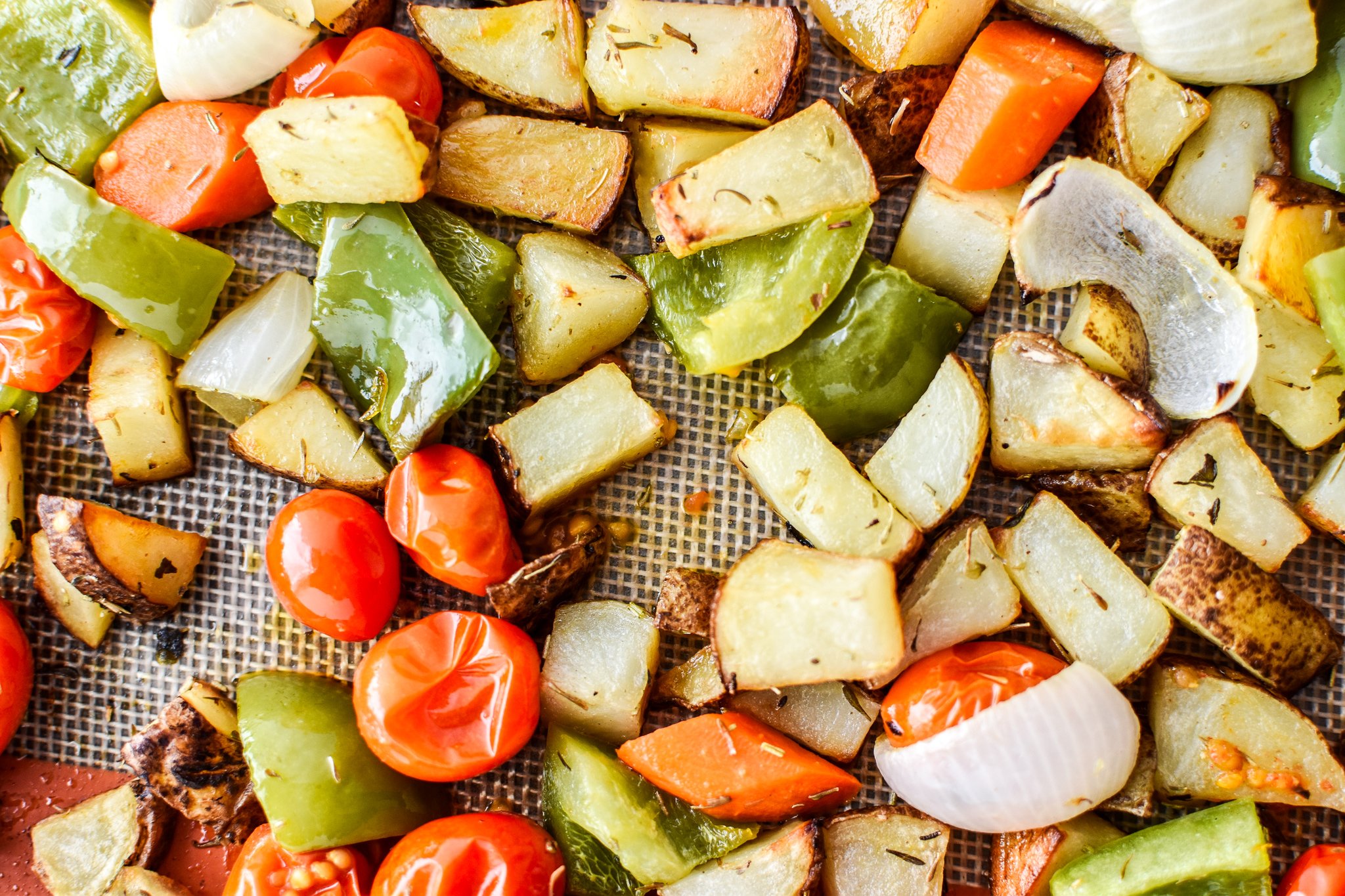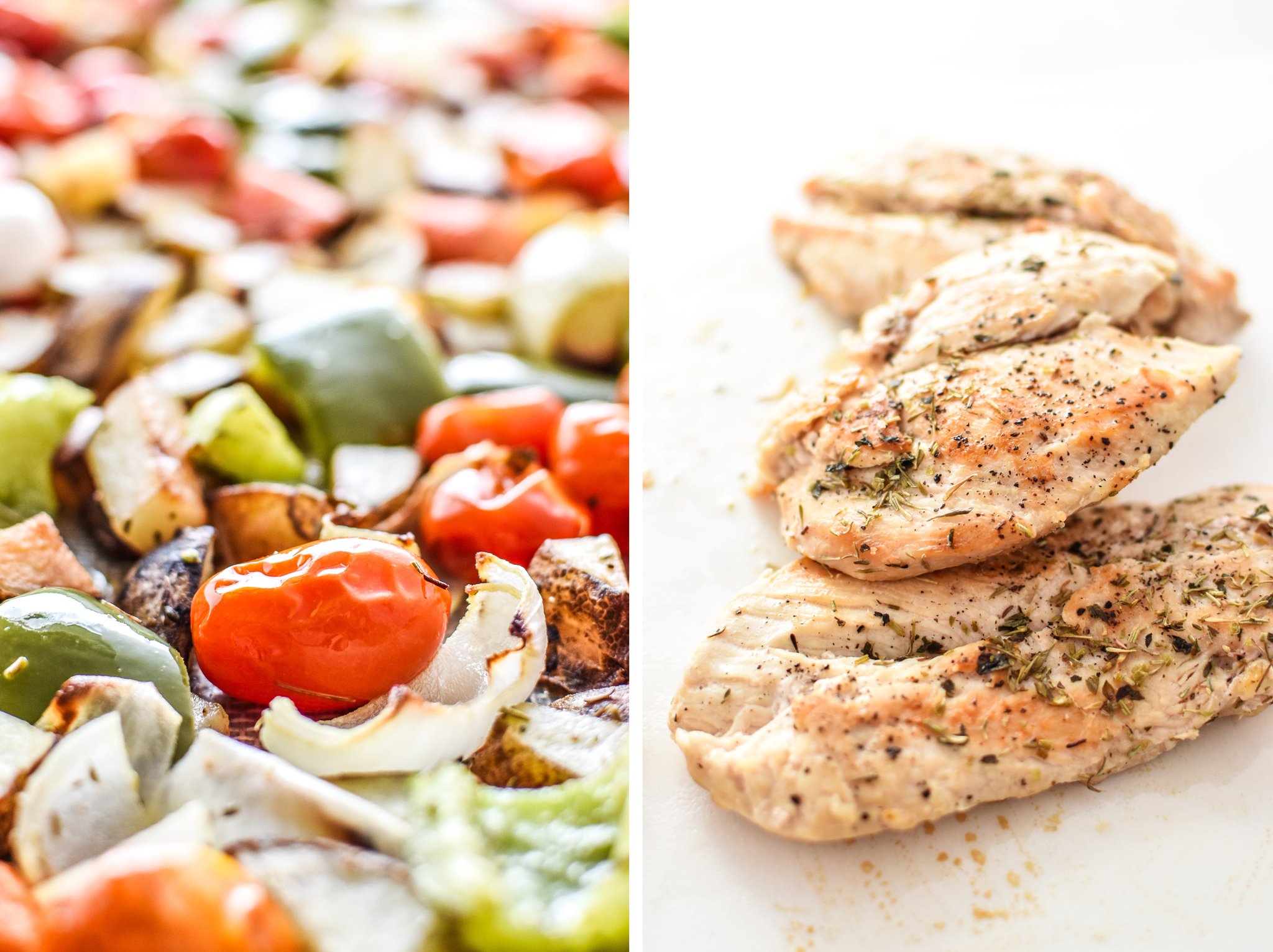 I've been getting the medium box every week, but you can size yours anywhere from a small (around $12) to a large (around $18). Totally affordable. Who can say no to 34 cents for a pound of onions?
Here's how much produce I got in a medium box:
– 1 pound carrots
– 1 acorn squash
– 1 pound russet potatoes
– 1 pound organic lemons
– 1 pound Granny Smith apples
– 1 bunch broccoli
– 2 organic green bell peppers
– 1 organic romaine lettuce
– 1 organic cilantro bunch
This lasts us about a week, but here's the thing. I'm more likely to eat it because it's already in our house. Things like apples and grapefruit are more snack like items to me. An acorn squash is perfect to toss in the oven and give us both a tasty dinner side dish. These things are great to have around because I'll eat that instead of something less healthy.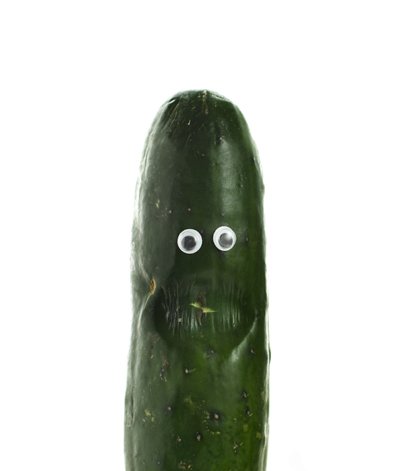 So, let's get to the recipe. Every single vegetable I roasted for this recipe came from Imperfect Produce (the tomatoes and onion were from last week's box). I use a Silpat on top of a cookie sheet, and set the temp to 450 F for the absolute best roasted veggies. Timing varies by the veggie, and I used this vegetable roasting chart to get it just right.
Potatoes tend to take more time to roast than the other veggies I had, so my goal was for all the veggies to be cut around the same size. That way, they'll take around the same amount of time to cook.
As for the chicken breasts, I prefer to use my Dutch Oven to cook fillets while the veggies are in the oven. There's not enough room on one baking tray to cook the chicken there too. Plus, whenever I try to roast potatoes and cook chicken on the same pan, they end up mushy. I don't know why this happens. I wish I was a cooking magician, but until then, I'll just keep practicing.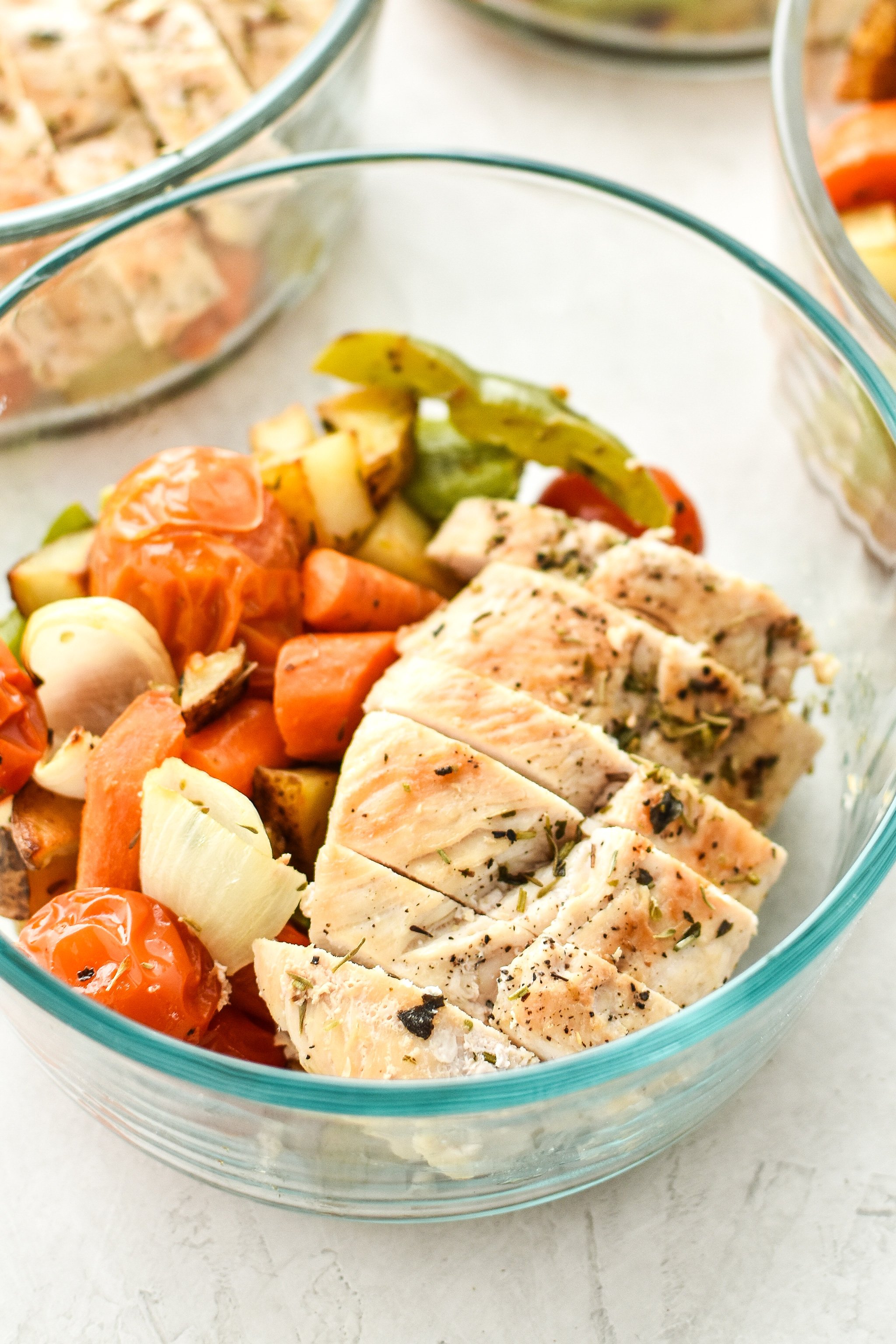 More meal prep recipes from Project Meal Plan:
Recipe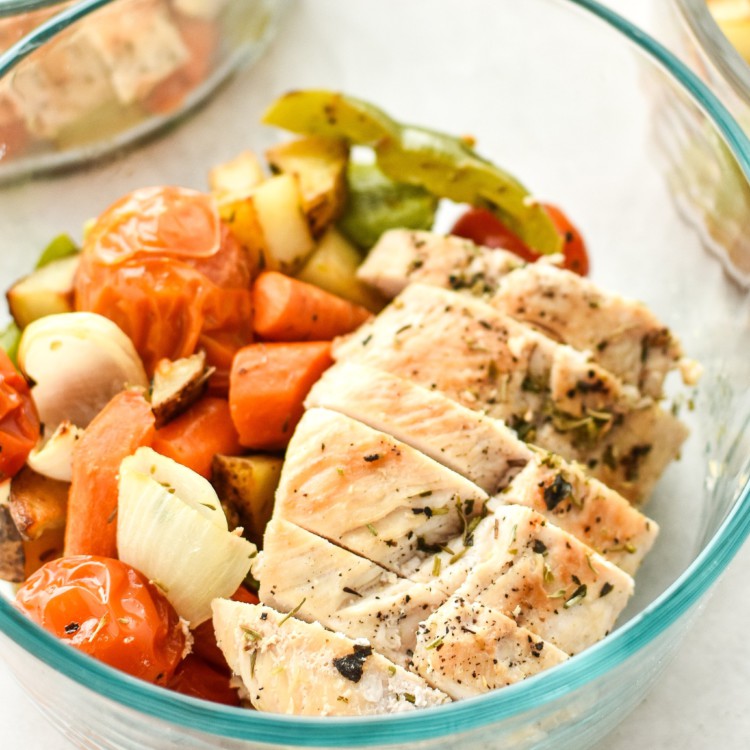 Meal Prep Italian Seasoned Chicken with Roasted Imperfect Vegetables
Prep:
15 minutes
Cook:
30 minutes
Total:
45 minutes
Meal Prep Italian Seasoned Chicken with Roasted Imperfect Vegetables including potatoes, cherry tomatoes, onions, and bell peppers!
Ingredients
1/2 teaspoon

dried oregano

1 teaspoon

dried thyme

1/2 teaspoon

dried basil

1/2 teaspoon

dried rosemary

1/2 teaspoon

dried minced garlic

1

pound russet potatoes (

3

small to medium potatoes), cut into 1 inch chunks

1/2

pound carrots (

3

–

5

small or medium sized carrots), peeled and cut into 1 inch chunks

1

or

2

small green bell peppers, core and stem removed, cut into

1

inch chunks

1

pound fresh cherry tomatoes (

25

–

30

tomatoes)

1

medium onion, cut into

1

inch chunks

1

pound boneless skinless chicken breasts (around

2

large breasts), cut into 4 cutlets

1/4 cup

avocado or olive oil
salt and pepper
Instructions
Preheat the oven to 450 F. Line a large cookie sheet/baking pan with a Silpat baking sheet (aluminum foil will work but I recommend the Silpat).
In a small bowl, combine oregano, thyme, basil, rosemary, minced garlic and 1 teaspoon salt.
In a medium bowl, toss potatoes with 1 tablespoon oil and 1 teaspoon seasoning mix made in step 2. Spread potatoes over the baking tray and place in the oven for 15 minutes. Use the same bowl to toss the remaining vegetables with 1 tablespoon oil and 1 1/2 teaspoons prepared seasoning mix. After the 15 minutes has passed, remove the tray from the oven and add the remaining vegetables. Stir the potatoes around with the new vegetables and arrange in a single layer. Return to the oven for 15-20 more minutes and set aside to cool when done.
Meanwhile, sprinkle about 1/4 teaspoon salt over one side of chicken fillets. Heat a large nonstick skillet over medium heat and add 1 tablespoon oil to the pan. When hot, place chicken fillets seasoned side down in the pan. Sprinkle another teaspoon salt and about half of the remaining seasoning mix over the chicken.
Flip chicken fillets after 7-8 minutes. Sprinkle with remaining seasoning mix and cook until the internal temperature reaches 165 degrees F.
Consume immediately or divide chicken and roasted veggies between four airtight containers and store in the refrigerator. Consume within 4 days.
Equipment
Notes
I used this vegetable roasting chart to help determine the cook times of these veggies. Instead of roasting the cherry tomatoes with the other veggies, you could use them to make this AMAZING Basic Garlic Butter Tomato Sauce from Pinch of Yum. I didn't know I could make something like this in my kitchen. SO yummy!
I was originally inspired to work on an "Italian" style meal prep after my mom got me this cookbook: Essentials of Classic Italian Cooking by Marcella Hazan.
Nutrition information estimated with My Fitness Pal.
If you skipped straight to the recipe, here's the deal with the veggies: This recipe uses Imperfect Produce, the "ugly" produce that isn't pretty enough to make it into grocery stores. Click here to learn more (affiliate link).
Nutrition Information
Serving Size:

1 bowl

Calories:

395

Sugar:

6g

Fat:

14g

Carbohydrates:

45g

Protein:

27g
Recipe Card powered by
Thanks for checking out Meal Prep Italian Seasoned Chicken with Roasted Imperfect Vegetables! Be sure to use #projectmealplan on social media if you make this recipe! Or holler just to say hey and share your meal prep!