There's no better time than the New Year to take up some new habits that will save you time in 2017. I love meal prepping and I'm always up to learn some new tips. Here's 17 Ways to Start Meal Prepping in 2017 from some awesome bloggers. Get your meal prep game going! Because who doesn't like saving time?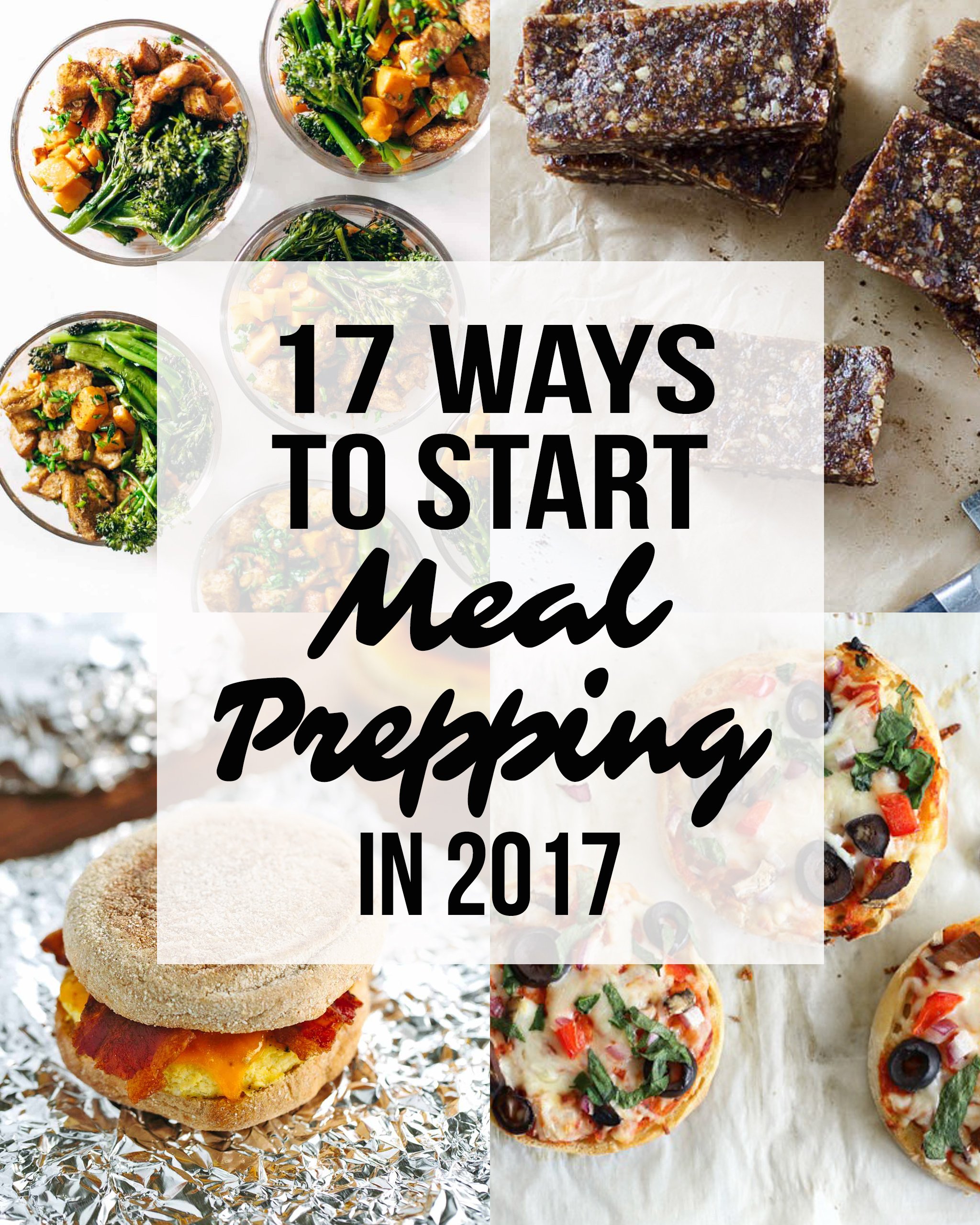 1. Make your own freezer friendly breakfast burritos.
These are so amazing to pop in the toaster oven in the mornings, and they work on-the-go. Breakfast burritos store for a few weeks in the freezer. — Make-Ahead Freezer Friendly Breakfast Burritos from Project Meal Plan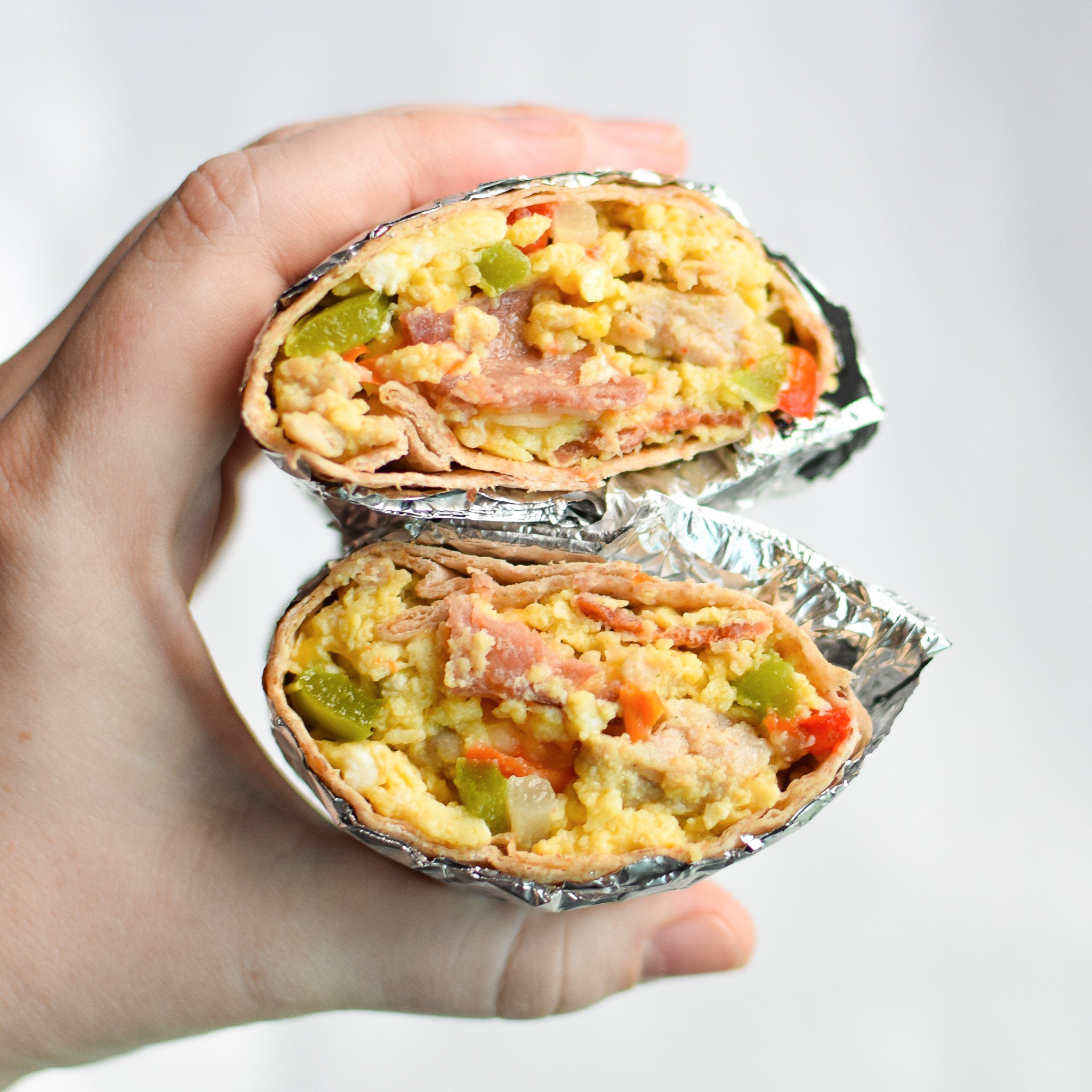 Recipe & Photo: Project Meal Plan
2. Use your oven to start cooking in large quantities on sheet pans.
Seriously. It makes things way easier, especially if you hate lots of dishes. — Spicy Chicken and Sweet Potato Meal Prep Magic from Pinch of Yum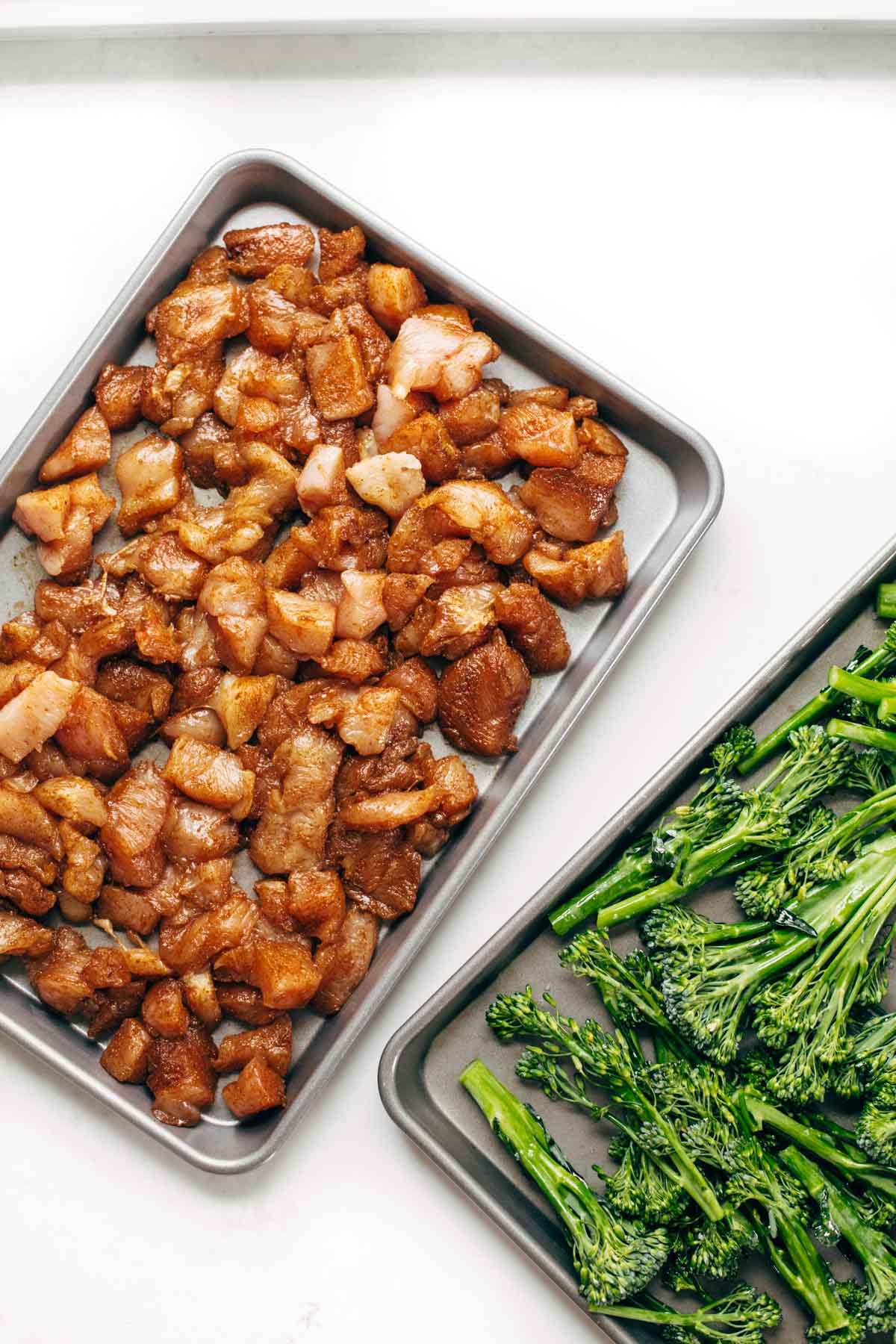 Recipe & Photo: Pinch of Yum
3. Start making your own snack bars.
Because these just look delicious. — Homemade Kind Bars from Blossom to Stem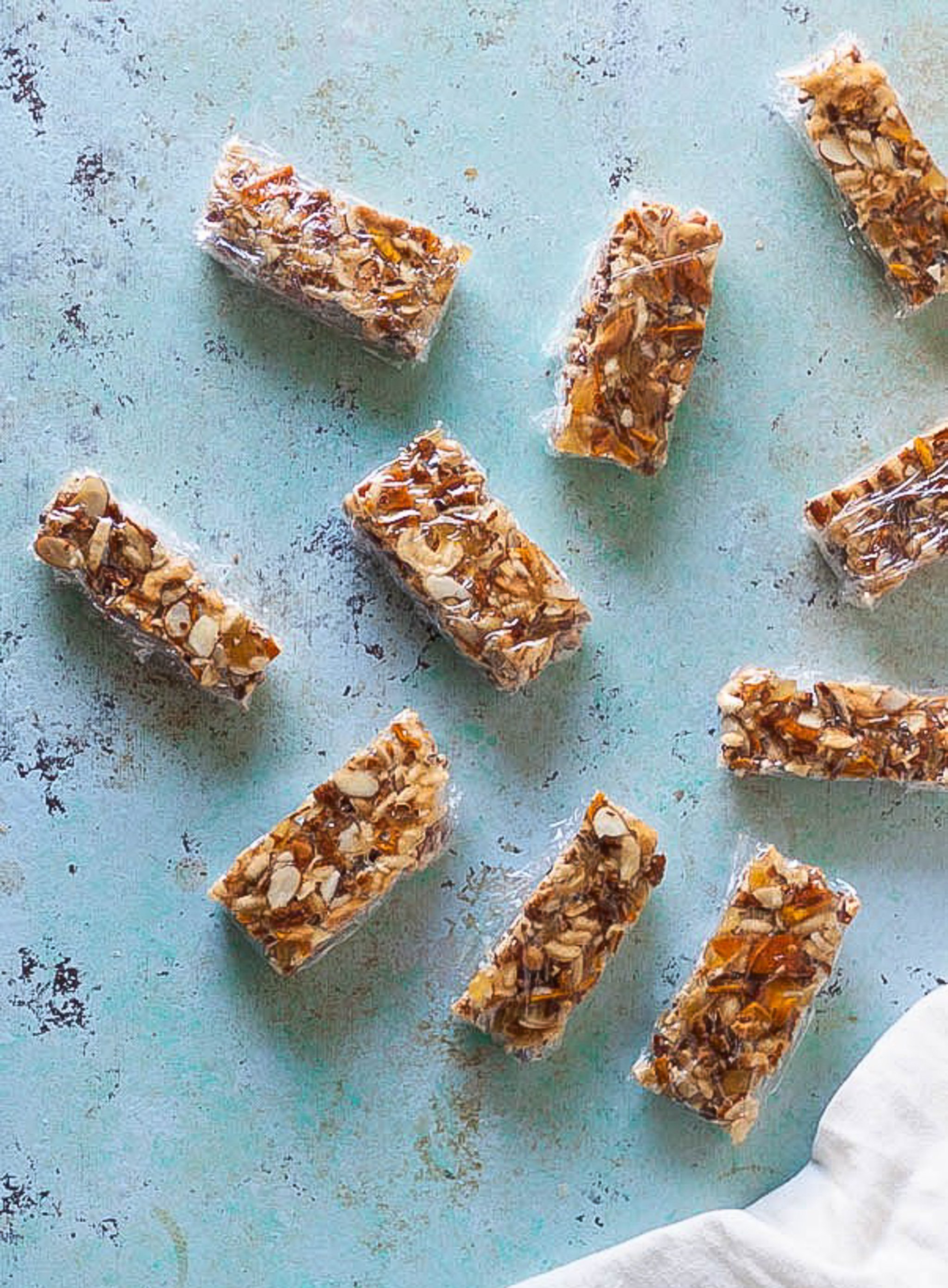 Recipe & Photo: Blossom to Stem
4. Make some kick butt vegan power bowls.
Start some new eating habits, and take some ideas from these tasty bowls! — Vegan Winter Spiced Chickpea Power Bowl from Jar of Lemons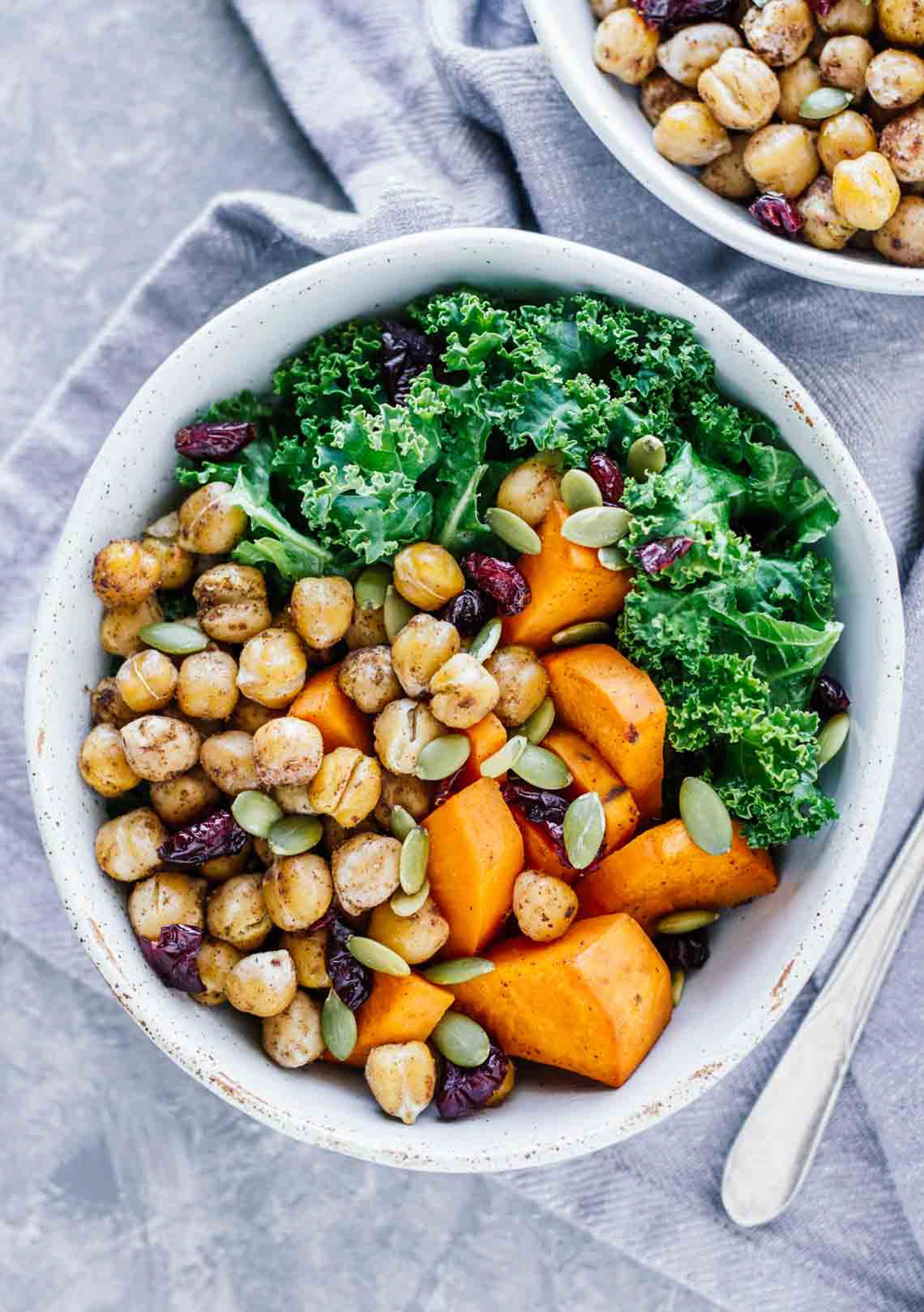 Recipe & Photo: Jar of Lemons
5. Or start using your slow cooker more often to prep a batch of lunch bowls.
Toss everything in and let it brew. Make large batches and eat lunch for the week! I don't know what I would do without my slow cooker. — Meal Prep Slow Cooker Chicken Teriyaki Quinoa Bowls from Project Meal Plan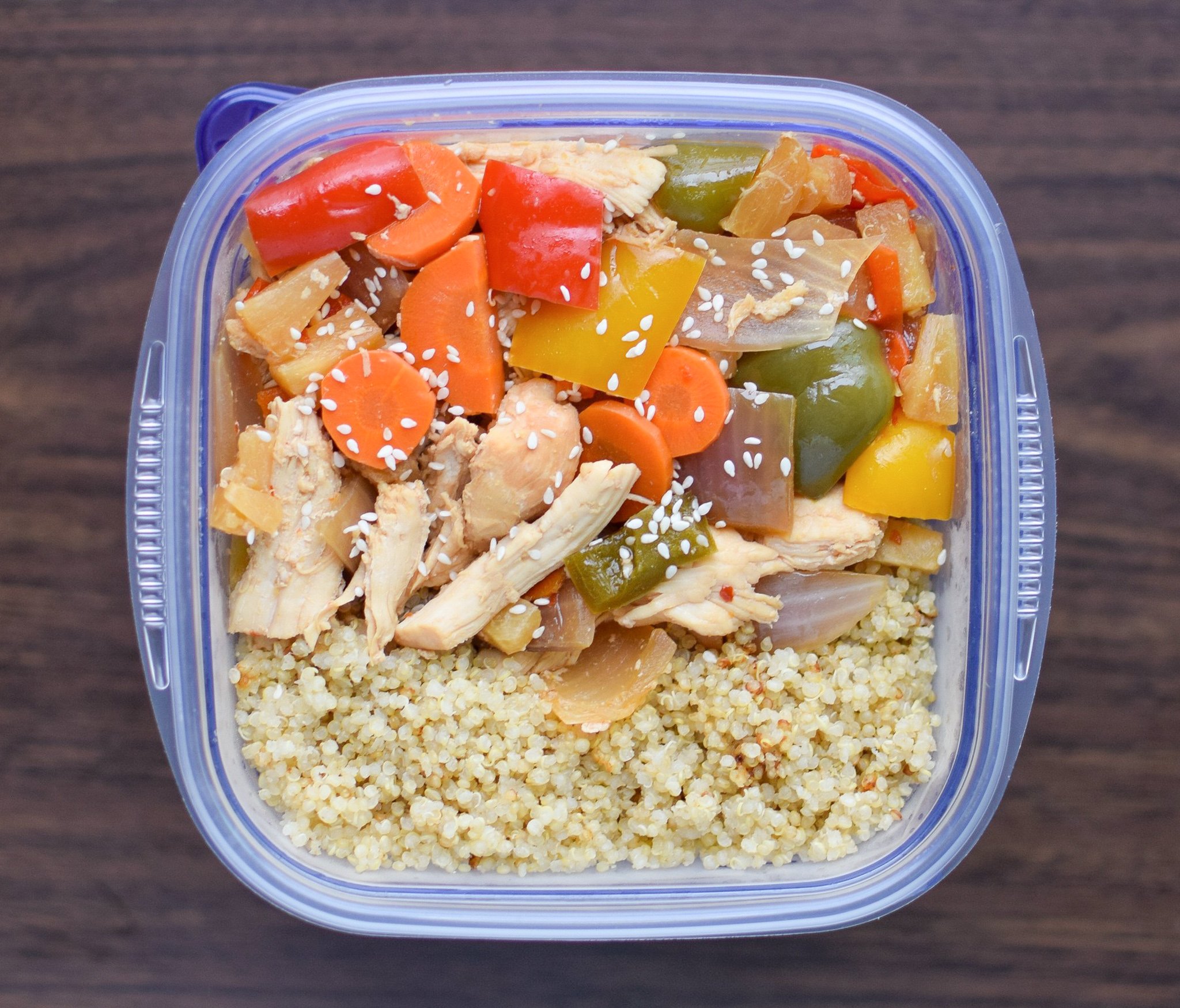 Recipe & Photo: Project Meal Plan
6. Prep some freezer friendly lunch options.
These may not actually make it to the freezer… — Homemade Hot Pocket Sandwiches with Turkey from Jessica Gavin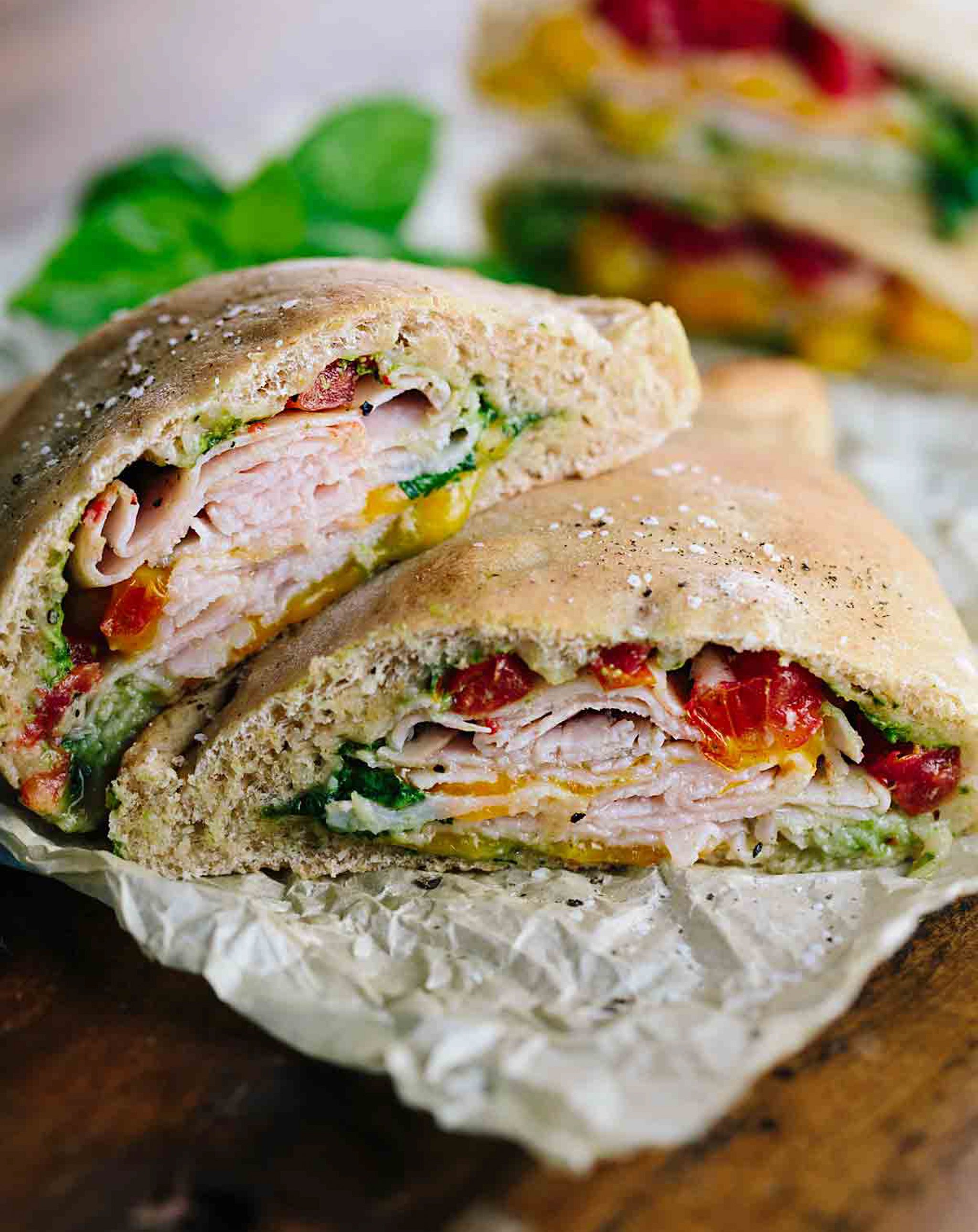 Recipe & Photo: Jessica Gavin
7. Make your curry pastes ahead of time for quick dinner seasonings.
Leftovers from the big batch are stored in the freezer and can be used at any time over the next 2 months. — Easy Thai Green Curry Paste that Will Blow Your Mind from Compass and Fork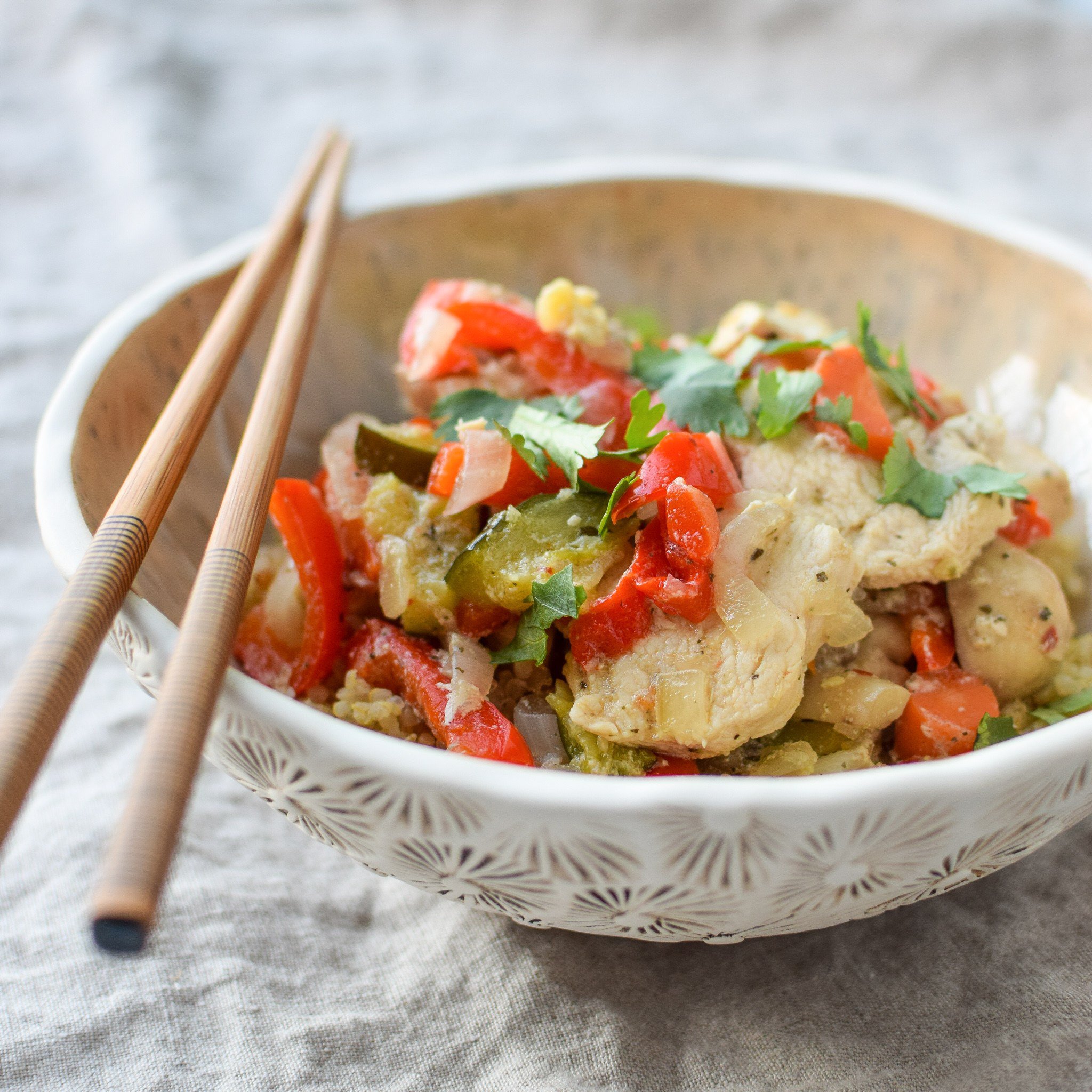 Photo: Project Meal Plan; Recipe: Compass and Fork
8. Wrap more things in tortillas.
This is such a brilliant idea I never thought of! I need to try these out ASAP. Plus they're freezer friendly! Tortillas can make meals a little more portable. — Breakfast Quesadillas from Well Plated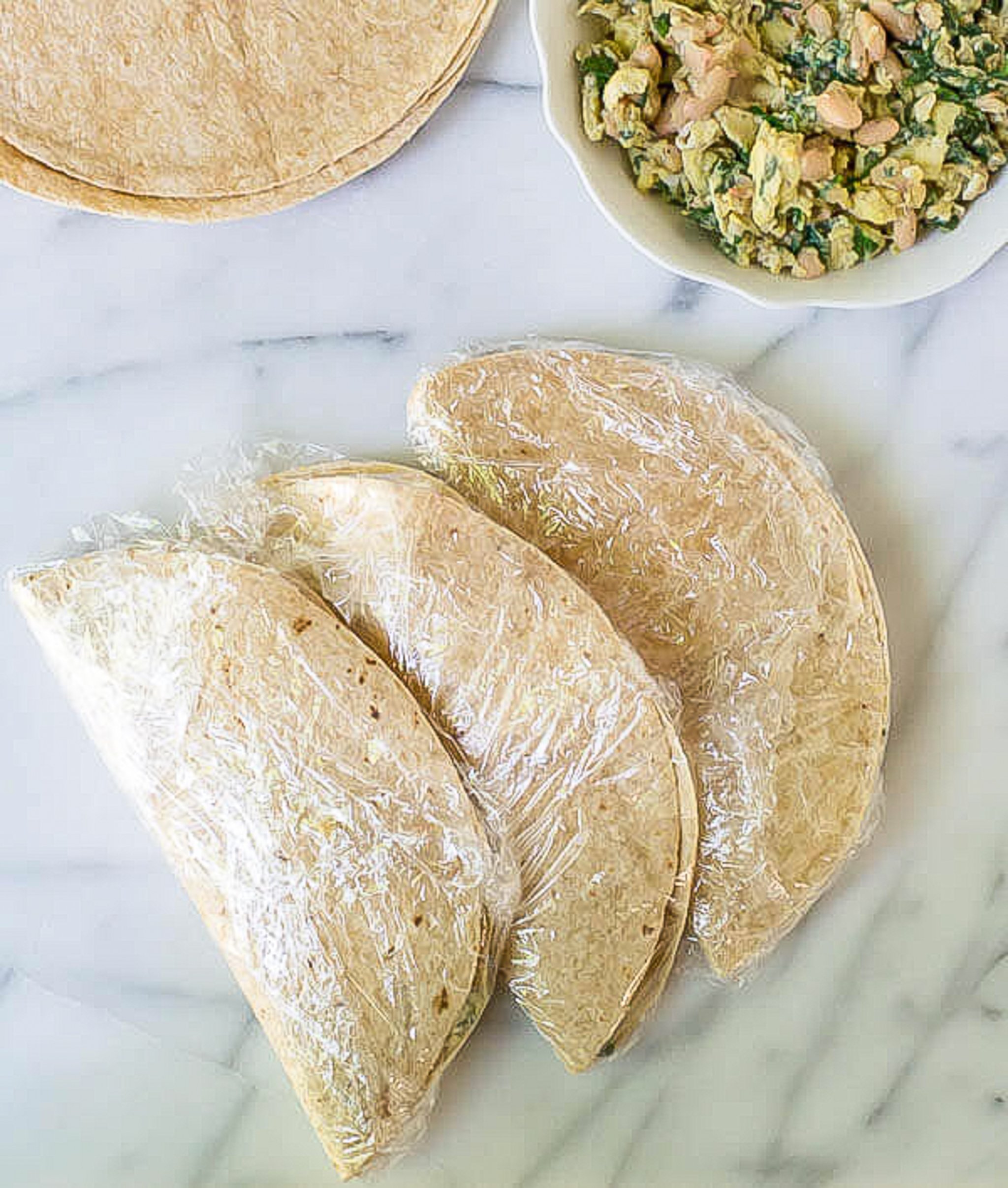 Recipe & Photo: Well Plated
9. Make some egg muffin cups for on-the-go mornings.
Put your muffin cup tin to use for these tasty looking egg muffin cups! — Egg Muffin Cups from Paleo Scaleo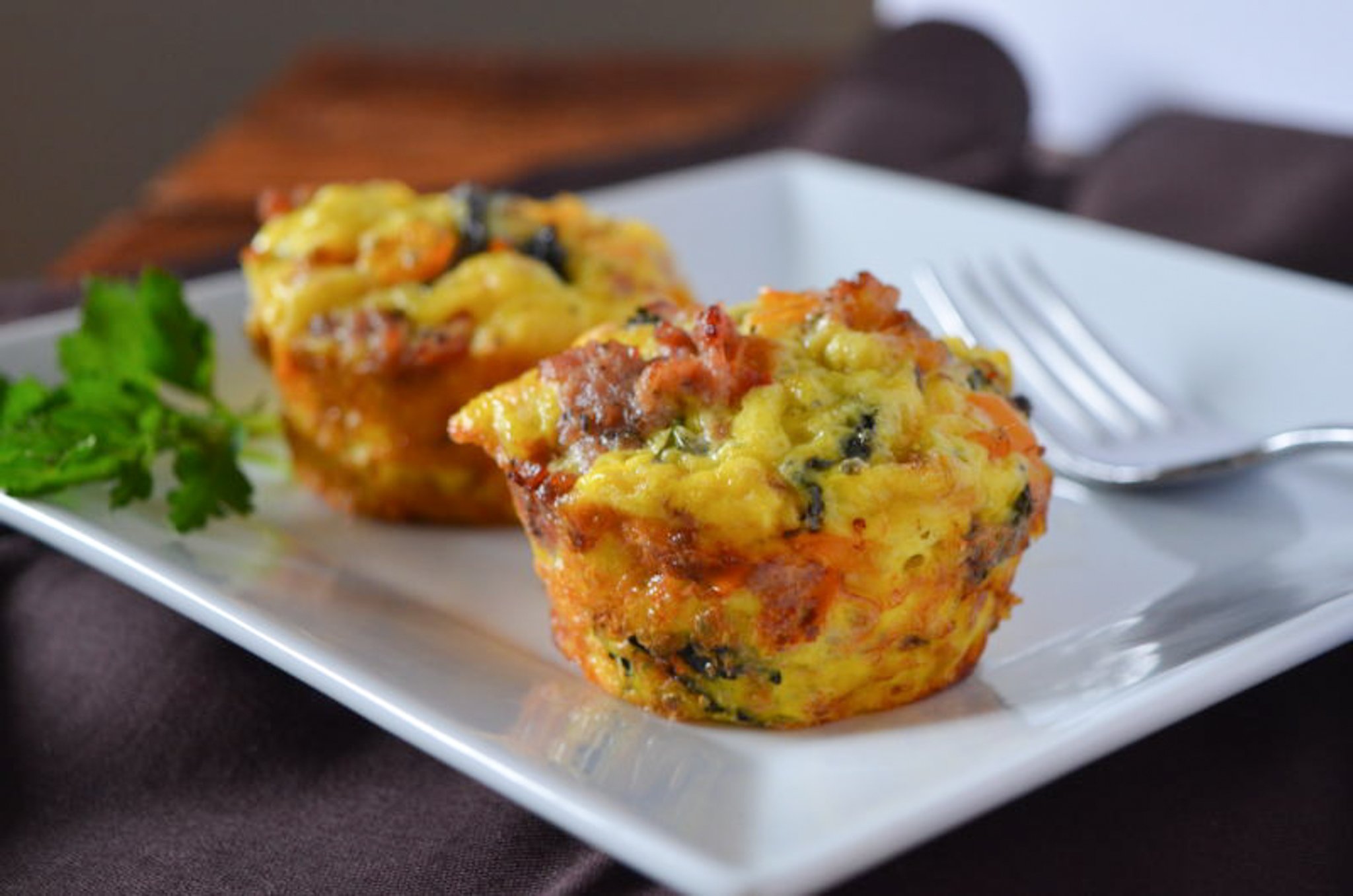 Recipe & Photo: Paleo Scaleo
10. Start using your freezer for homemade pre-cooked meat, too.
Start making things like meatballs, then freeze them as a backup dinner plan. Some homemade meatballs, pasta and red sauce is a lot more economical than eating out because nothing was planned ahead! — Spicy Baked Turkey Spinach Meatballs from Project Meal Plan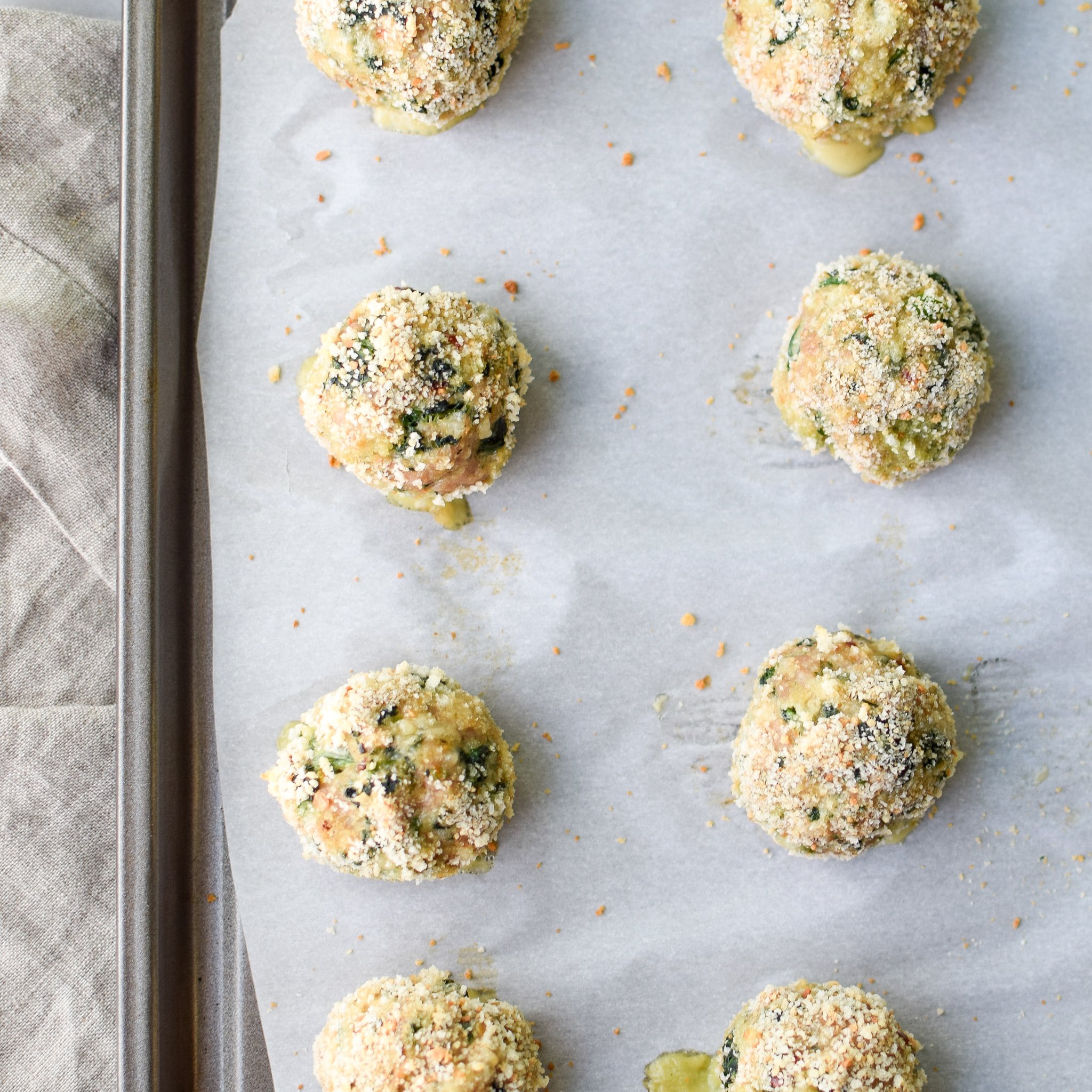 Recipe & Photo: Project Meal Plan
11. Prep breakfast bowls like you prep lunch bowls.
Why have I never thought of pre-made breakfast bowls? Oh, hello there… — Hearty Make-Ahead Breakfast Bowls from Thirty Handmade Days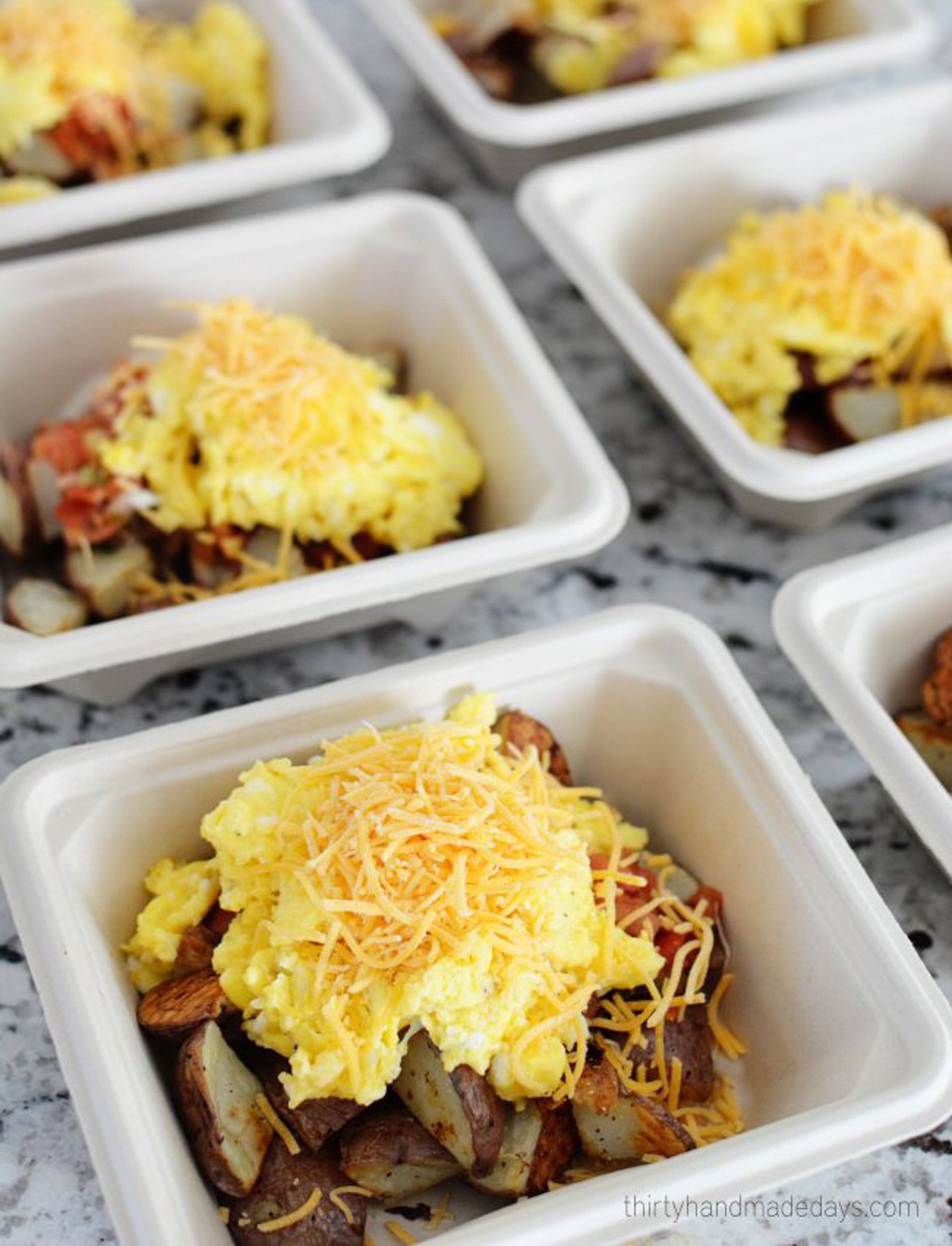 Recipe & Photo: Thirty Handmade Days
12. Start making and freezing your own meat sauces/glazes.
Instant dinner idea. Sometimes you just need a little flavor inspiration, like this salmon glaze. Perfect for making a big batch and freezing! — Easy Asian Baked Salmon from Vintage Kitty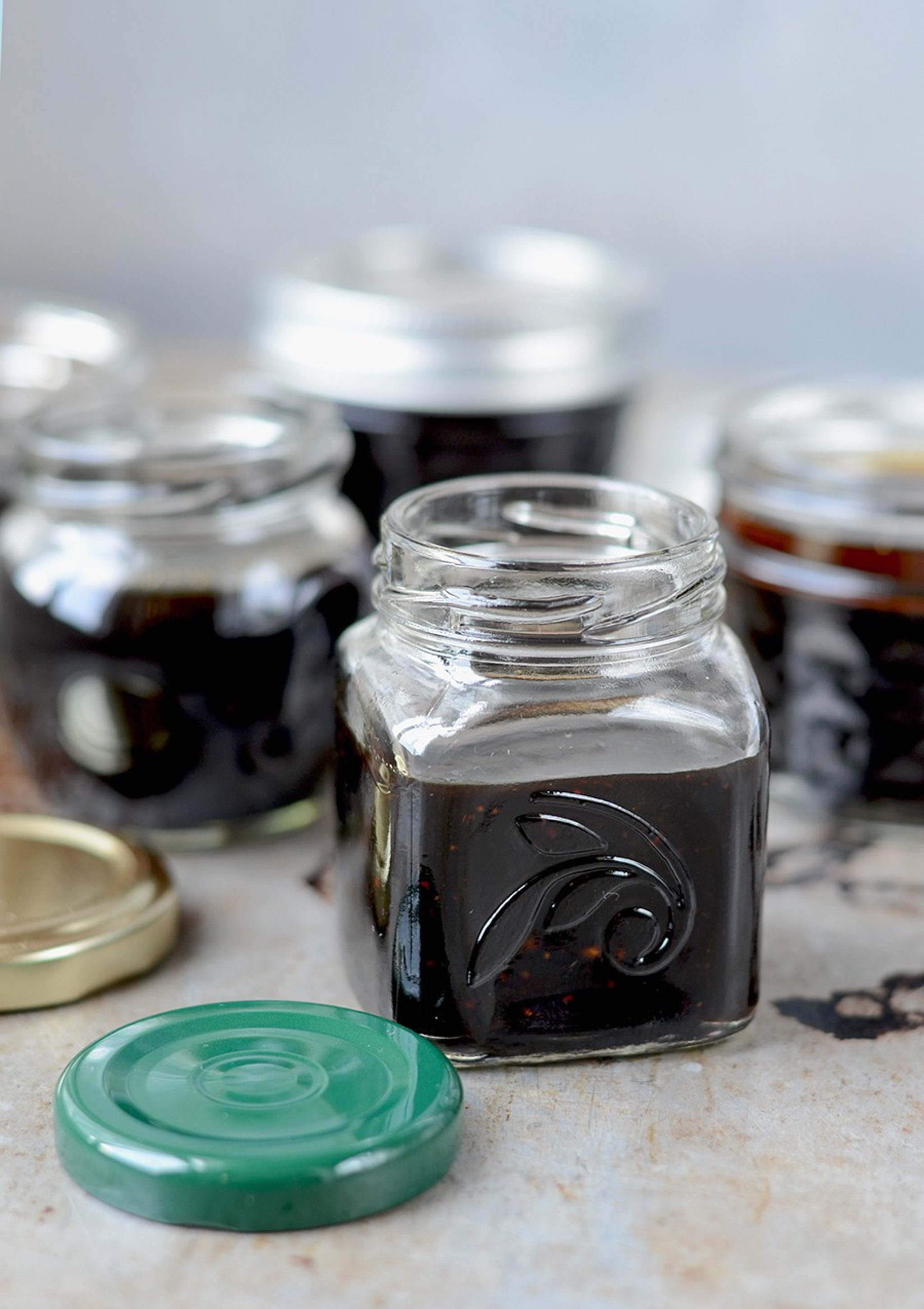 Recipe & Photo: Vintage Kitty
13. Making freezer friendly breakfast sandwiches is also a great idea.
I'm sensing a freezer theme! Pre-made whole wheat breakfast muffins: Uhm, yes please! — Freezer Friendly Bacon Breakfast Sandwiches from Jessica Gavin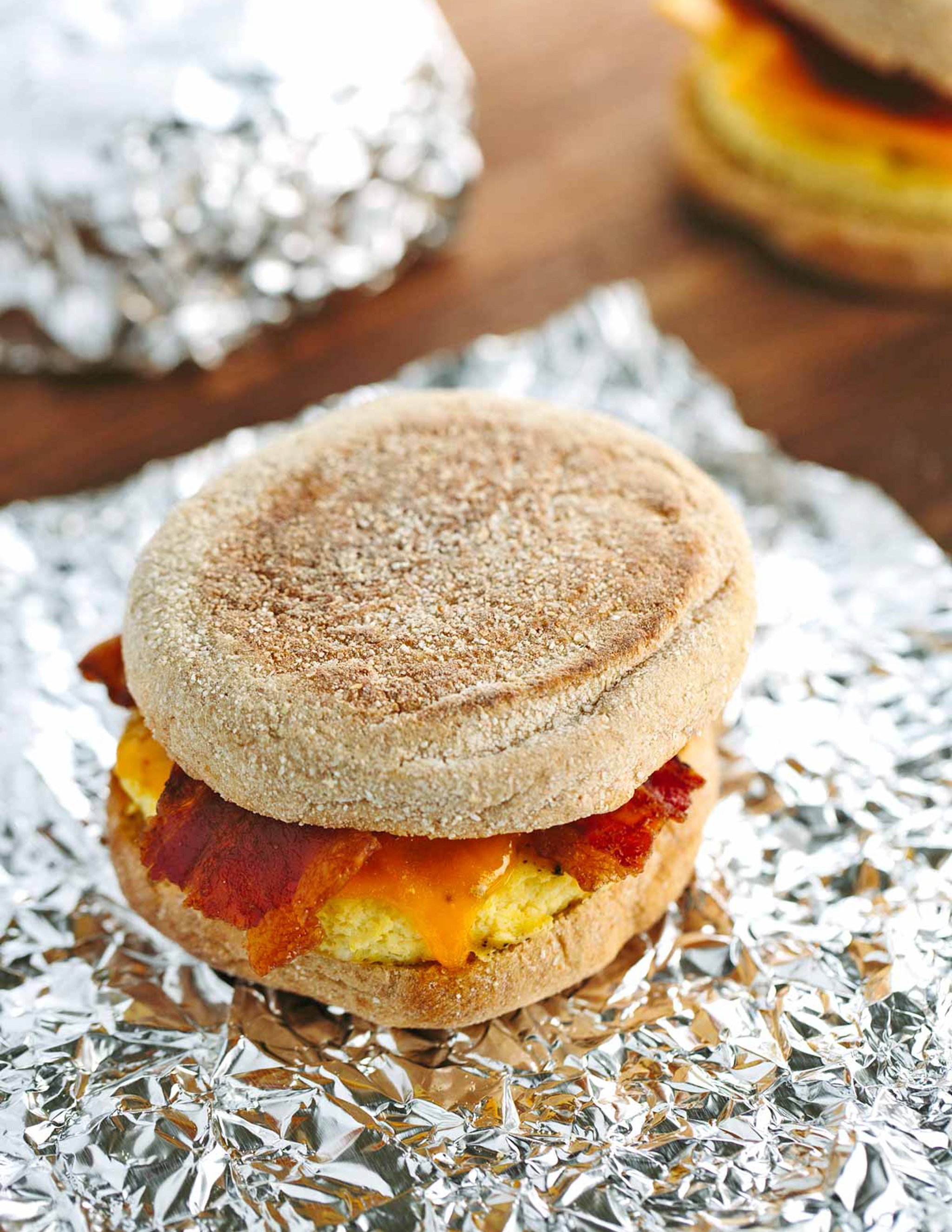 Recipe & Photo: Jessica Gavin
14. Try out new healthy recipes that also prep food for later.
These look incredible, and super healthy. First recipe to try of 2017, yeah? — Nutty Espresso Bars from Paleo Scaleo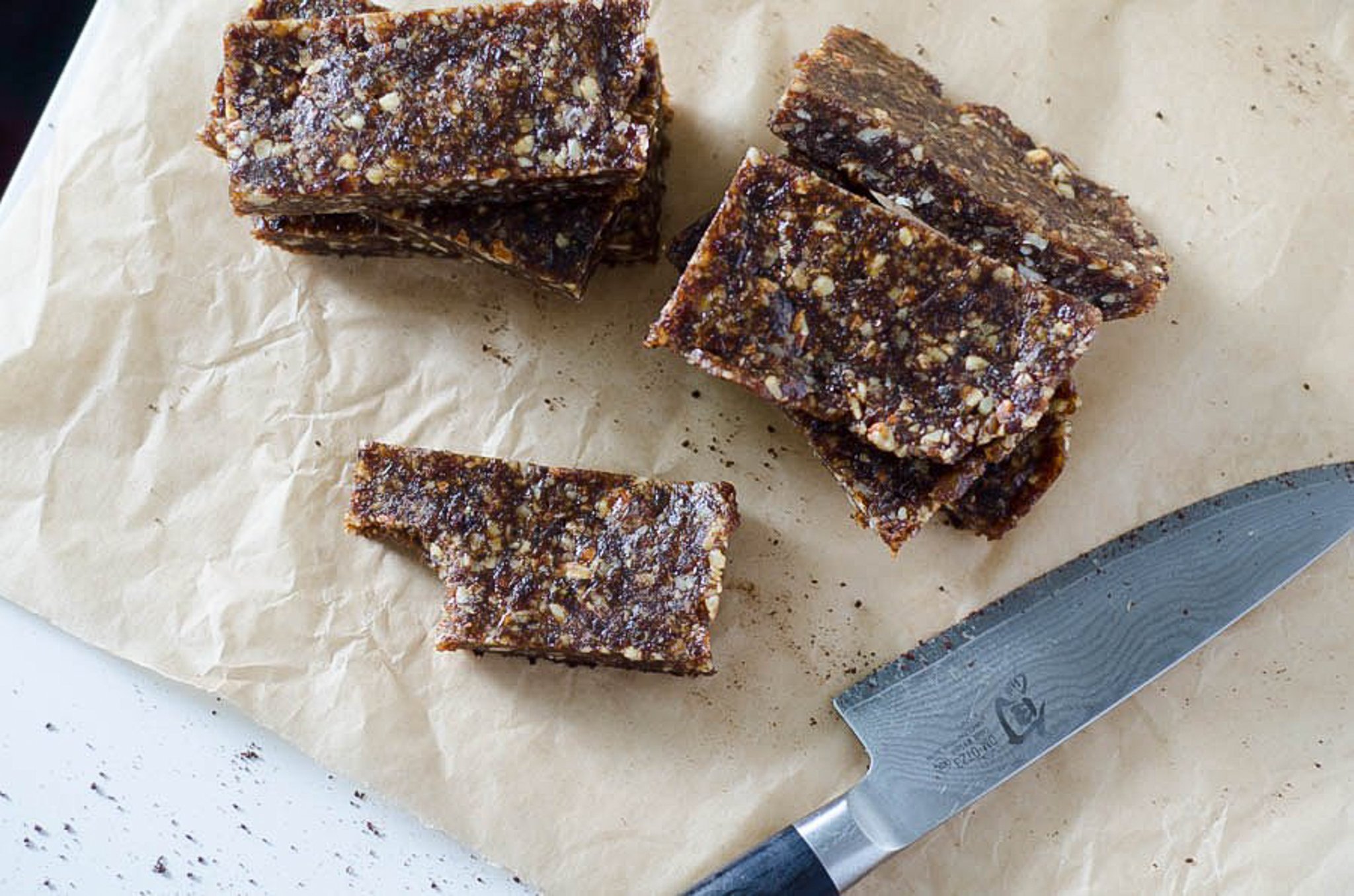 Recipe & Photo: Paleo Scaleo
15. Make batches of homemade mini pizzas and freeze them for later in the week.
These are so adorable and such a great idea! They make a quick lunch or easy dinner when you run out of leftovers. — Freezer Ready Mini Pizzas from Budget Bytes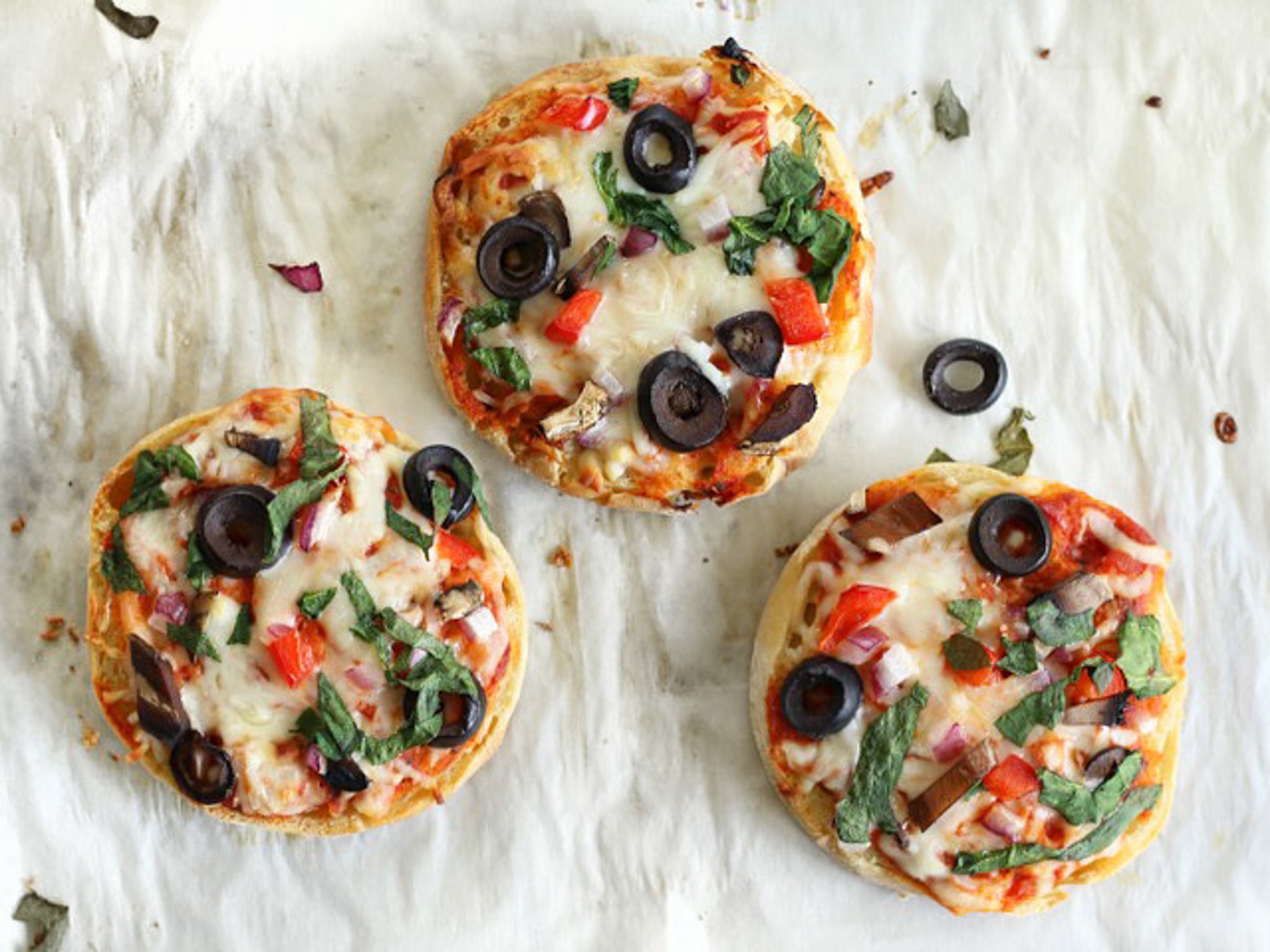 Recipe & Photo: Budget Bytes
16. Prep meat on Sundays and ease the stress by making simple healthy dinners for the rest of the week.
Prep the meat for this recipe on Sunday (or whatever day of the week your Sunday is), and then dinner is only a couple steps away for the rest of the week. — Biggest Loser Asian Lettuce Wraps from Recipes Worth Repeating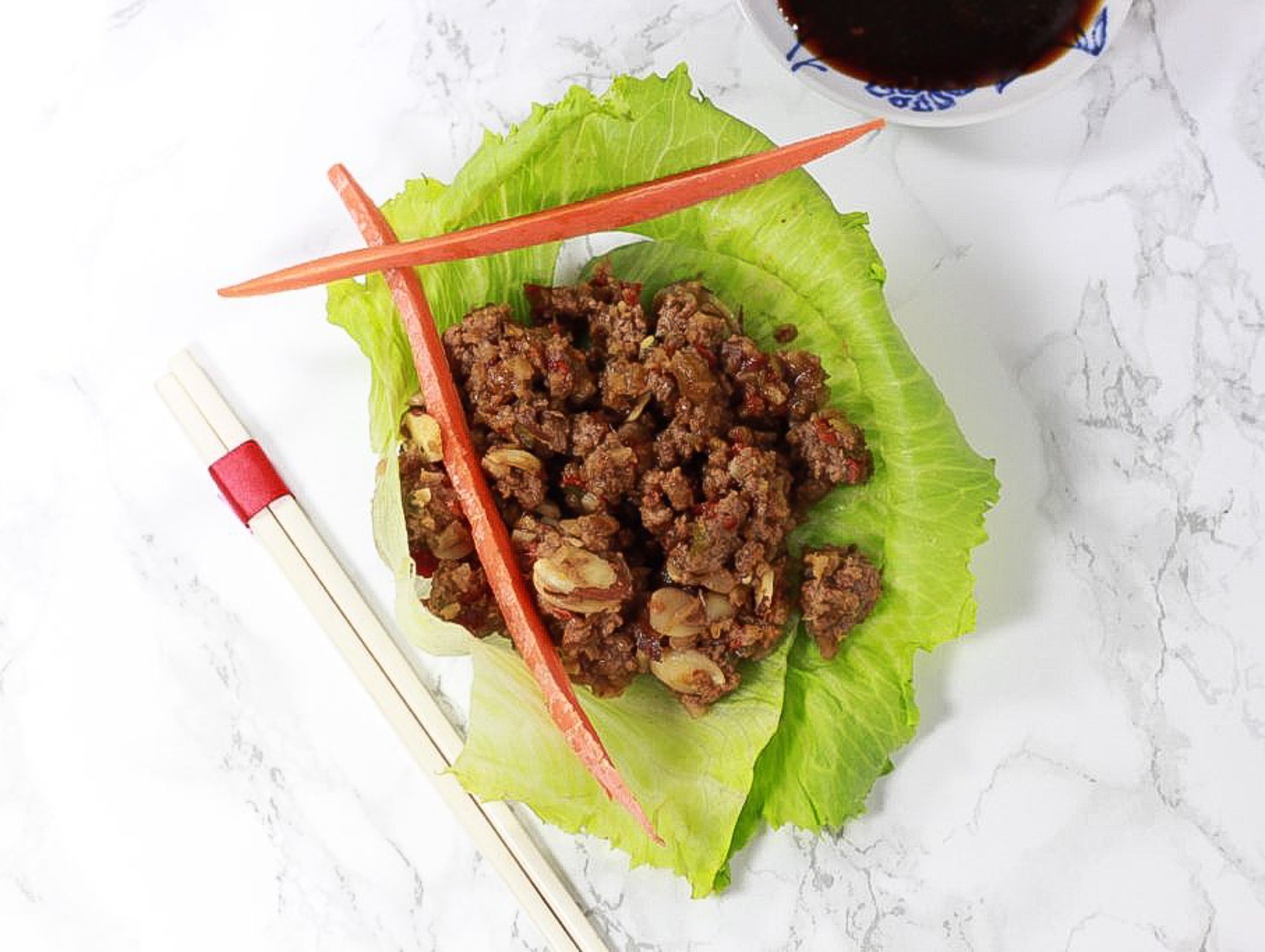 Recipe & Photo: Recipes Worth Repeating
17. Turn simple breakfast into on-the-go delights.
Like these egg and bacon cups. Super simple and delicious! — Bacon and Egg Cups from Seasonal Cravings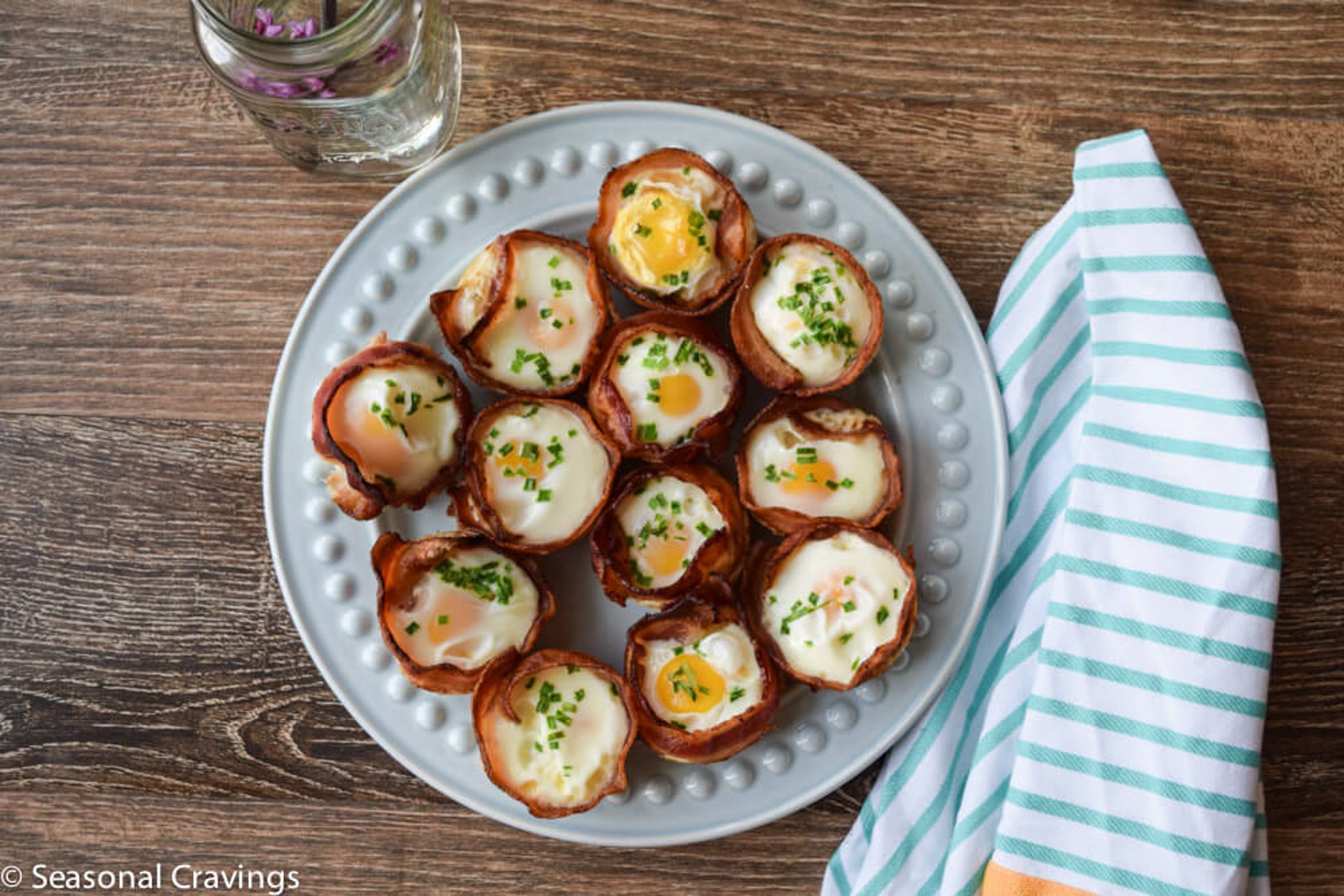 Recipe & Photo: Seasonal Cravings
Have any more awesome tips? Leave a comment!! I'd love to hear your meal prep ideas 🙂
– Danielle