If you're into tuna salad, this one's for you! My version is full of chunky vegetables, chickpeas, greek yogurt, a little dijon, and obviously, solid white albacore tuna. Basically all the things you need to slather on a tortilla, sandwich thin, or lettuce wrap. It's the new Veggie-Packed Greek Yogurt Tuna Salad (No-Mayo!).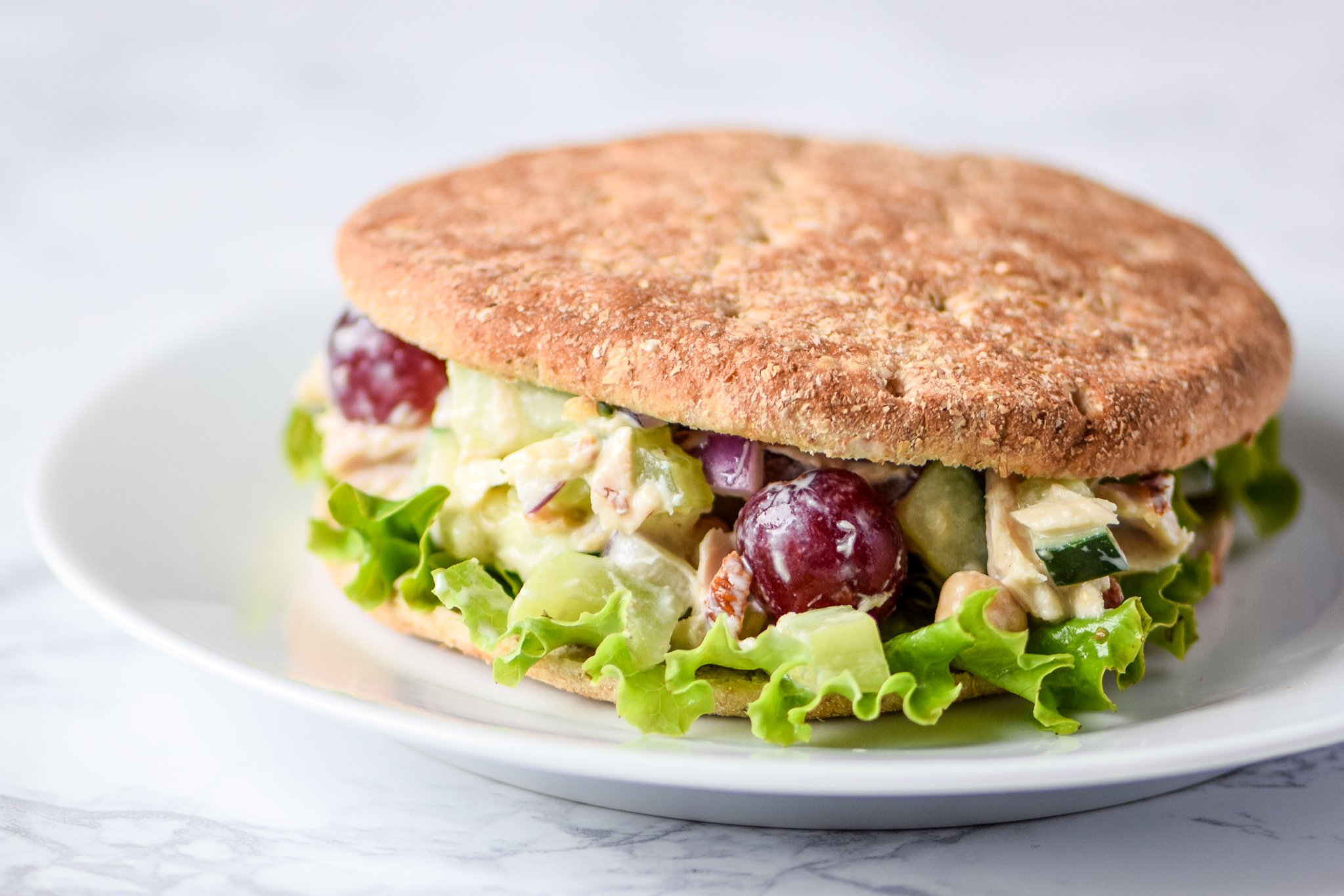 Quick update on the pantry challenge: I spent another $16 on produce and milk at the store yesterday, which brings my April grocery tab to about $36. However, we've been eating eggs like crazy and I'll have to make a trip to Costco for more (and some non-food related items of course). I don't know how anyone can afford eggs from anywhere else.
Our mini-vacation trip was awesome and full of mouth-watering food (breakfast buffet with sushi!?), but I was excited to get home and flex my recipe-creating brain. I'd previously tested out this tuna salad with success, so I decided to go for it. Our pantry had the necessary chickpeas, tuna, and almonds plus all the condiments and spices. Next week might be a bit more of a challenge to find a share-worthy recipe from only what we have… but I can do it!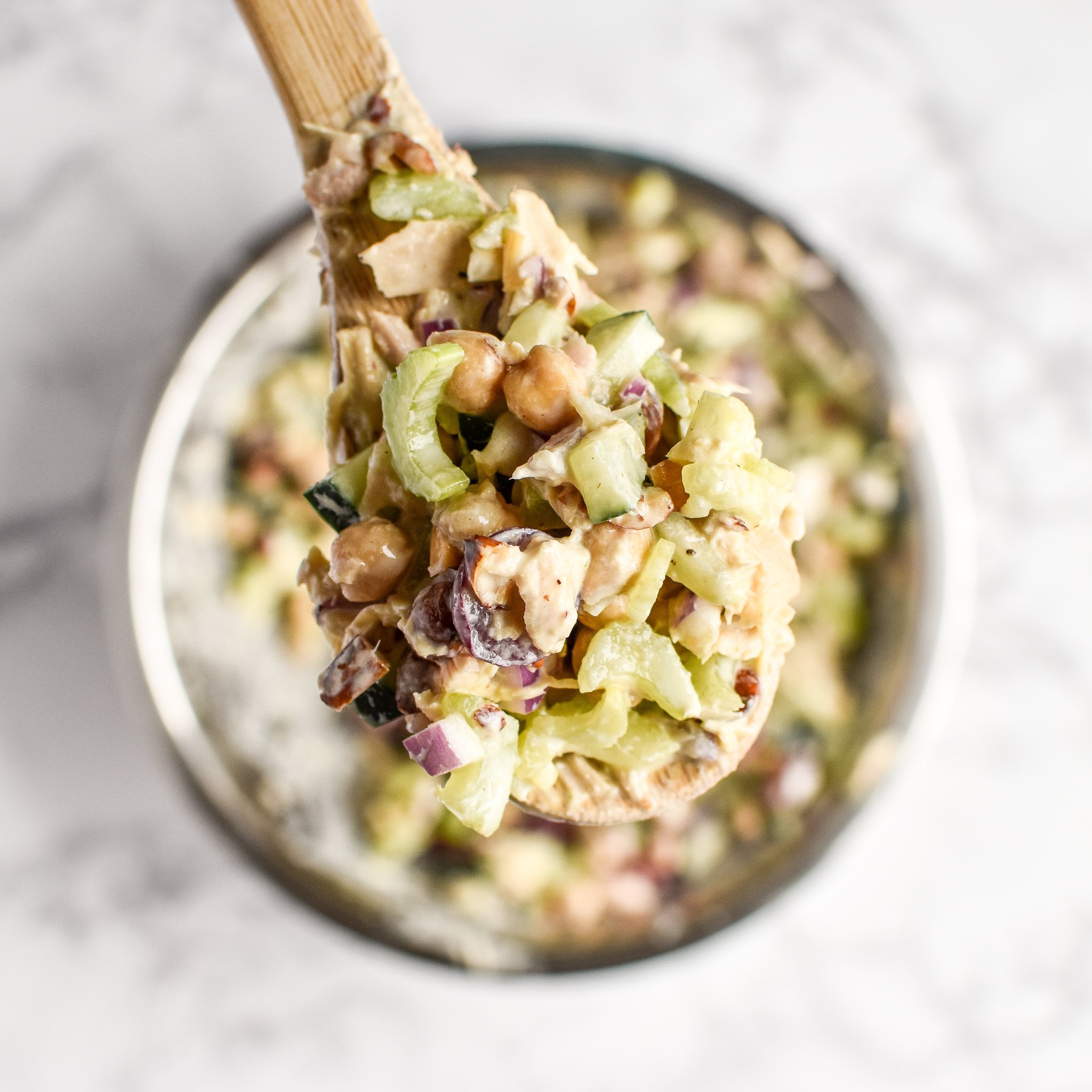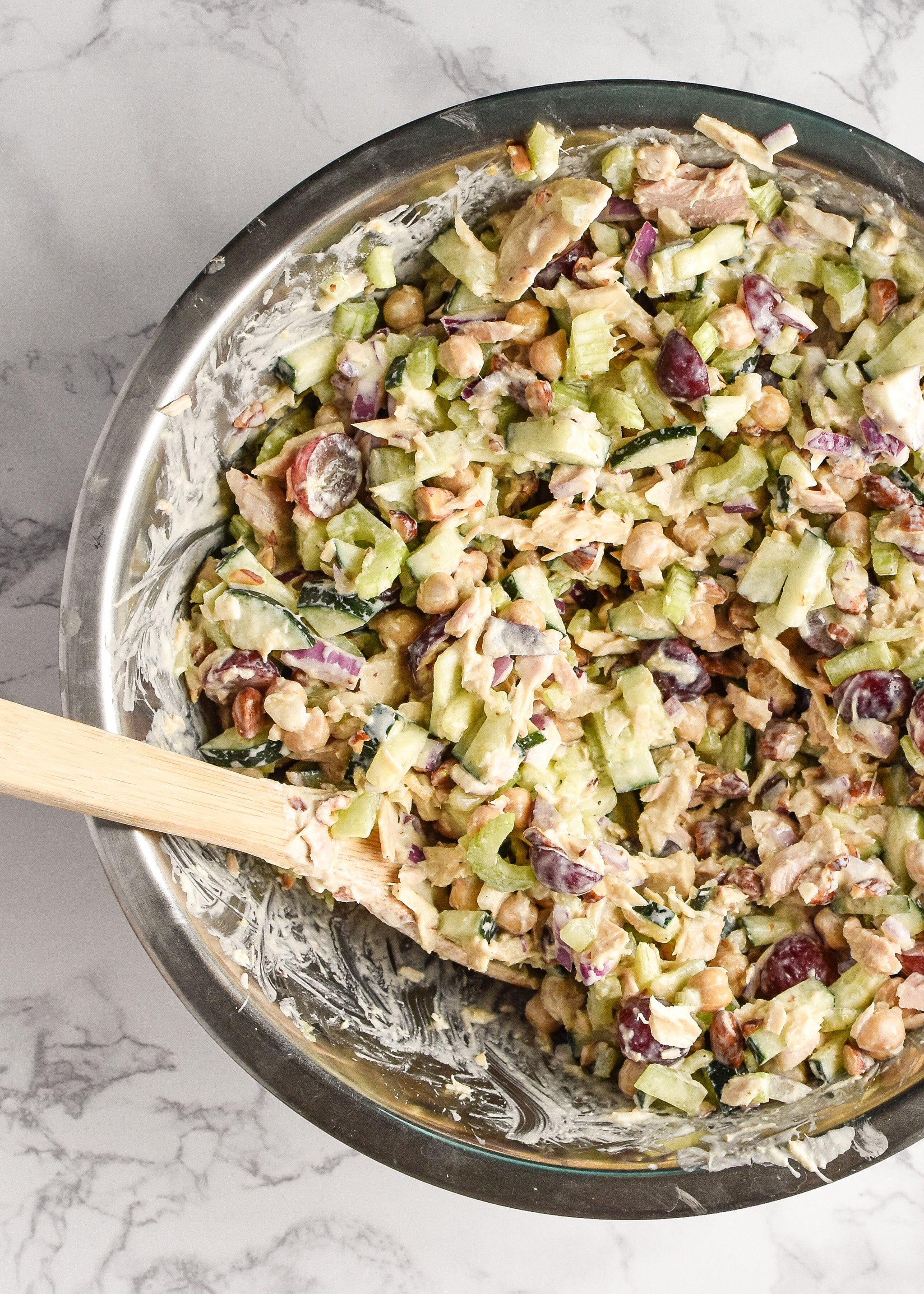 For this recipe, I like to use two whole cans of wild line-caught Solid White Albacore Tuna from Costco. These cans are 7 ounces each, so perhaps three of the smaller cans would be necessary. I also can't not use these Blue Diamond Smokehouse Almonds – THE BEST flavor of almonds in existence. They're perfect for snacking plain, but I also love them in this tuna salad recipe and other chicken salads. Plus, red grapes give a little sweetness to balance out the smokey flavor from the almonds.
Lucky for you, I made a video for this recipe! Check it out below and see how quickly the Veggie-Packed Greek Yogurt Tuna Salad comes together for a lunch, dinner, or snack anytime.
How to make the Greek Yogurt Tuna Salad (1 min):
Other lunch ideas from Project Meal Plan:
Recipe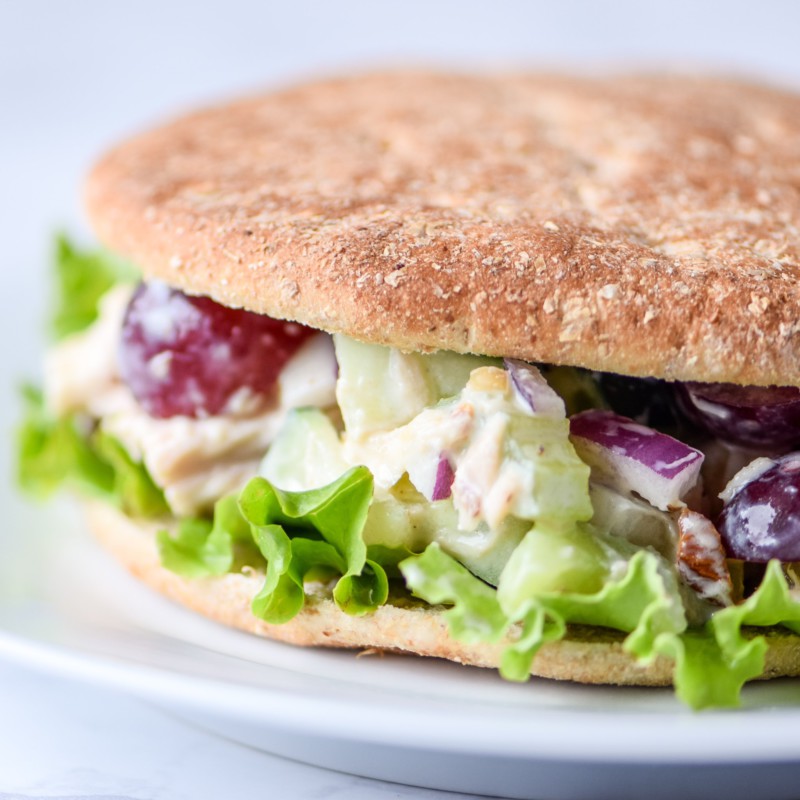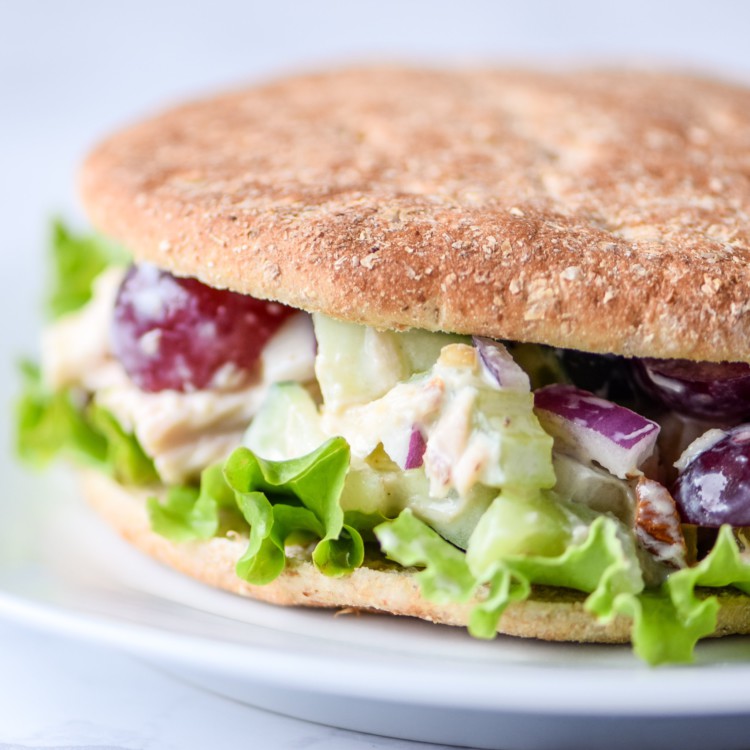 Veggie-Packed Greek Yogurt Tuna Salad (No-Mayo!)
Prep:
15 minutes
Cook:
0 minutes
Total:
15 minutes
Full of tuna, chickpeas, almonds and greek yogurt for a high protein make-ahead lunch! – ProjectMealPlan.com
Ingredients
2

stalks of celery, roughly chopped

1

cucumber, roughly chopped

1/2

red onion, diced

1 cup

seedless red grapes, halved

1 cup

Smokehouse Almonds, roughly chopped

1

can chickpeas (garbanzo beans), drained, rinsed, skins removed

14 ounces

white albacore tuna, drained and flaked (two

7 ounce

cans, or three

5 ounce

cans will work)

1 cup

plain greek yogurt (I use Fage full-fat but 2% will work)

2 tablespoons

dijon mustard

1/2

lemon worth of lemon juice

1

and 1/2 teaspoons worcestershire sauce

1/4 teaspoon

salt & pepper
Instructions
Whisk greek yogurt, worcestershire sauce, lemon juice, salt, and pepper in a small bowl until smooth.
Combine remaining ingredients and greek yogurt mixture in a large bowl. Stir until well mixed.
Eat in a tortilla, on a sandwich, or on lettuce wraps! Store sealed in the fridge for up to 4 days.
Nutrition Information
Serving Size:

about 1 cup

Calories:

326

Sugar:

6g

Fat:

17g

Carbohydrates:

18g

Fiber:

5g

Protein:

29g
Recipe Card powered by