This week, instead of the normal meal plan and prep, I'm hoping to bring a little different inspiration to your home. We've just started a 30-Day Pantry Clean Out Challenge, in effort to use up food we already have (and save money for some upcoming trips). This seems perfect for spring, and totally helps move along some items I intentionally (or maybe unintentionally) stocked up on at Costco. Does your pantry look anything like mine? Maybe you should try your own version of the 30-Day Pantry Clean Out Challenge!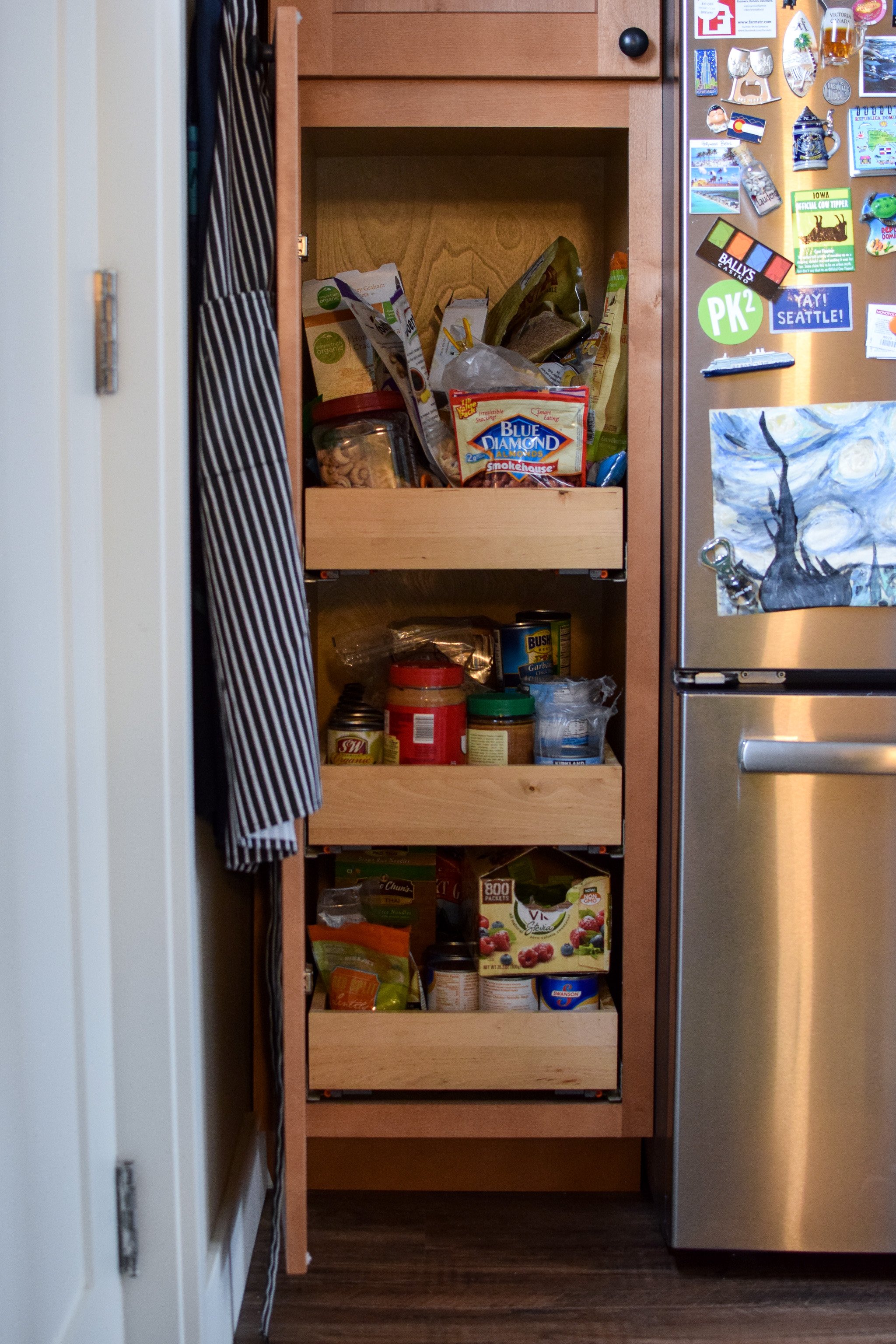 30-Day Pantry Clean Out Challenge
Pantry Challenges are done in a variety of ways. The main point is to use up what you have, instead of buying more food. I think the most important part is setting a goal (or two), and sticking to it, whether a monetary goal, duration goal, or a combination of both.
UPDATE: We did it! Here's a link to Part 2 – Pantry Challenge Recap.
Why do a pantry challenge?
To save some money. I like to buy stuff when it's on sale. I also shop at Costco, a lot. These habits can definitely help save money. But, you aren't saving anything at all if the food isn't eaten (and later goes to waste – sad face!). So now that we're stocked to capacity, it's time to clean it on out. Why buy it if you don't use it?
My pantry is out of control. Costco + deal shopping = the perfect storm of pantry and freezer overstock. When you start using boxes or cans of food as shelves for other boxes or cans of food, I think it's time to clear some of it out. I almost always have to move items to get to other items. I love having so many items right on hand (especially as a food blogger), but there's a point where you just need to stop. I think I'm at that point.
To figure out what to buy (or not buy) later. What surplus item dwells in the depths of your pantry or freezer? For me, it's kidney beans. I use them exclusively for chili. But since the shelf life is pretty long, I buy them at Costco. And after some black bean/kidney bean confusion, we have a TON. I know after this Pantry Challenge, I still won't need kidney beans. Don't ask how many cans we have. Alternatively, you can pay attention to the items you are constantly using and what you run out of first (buy them at Costco next time!).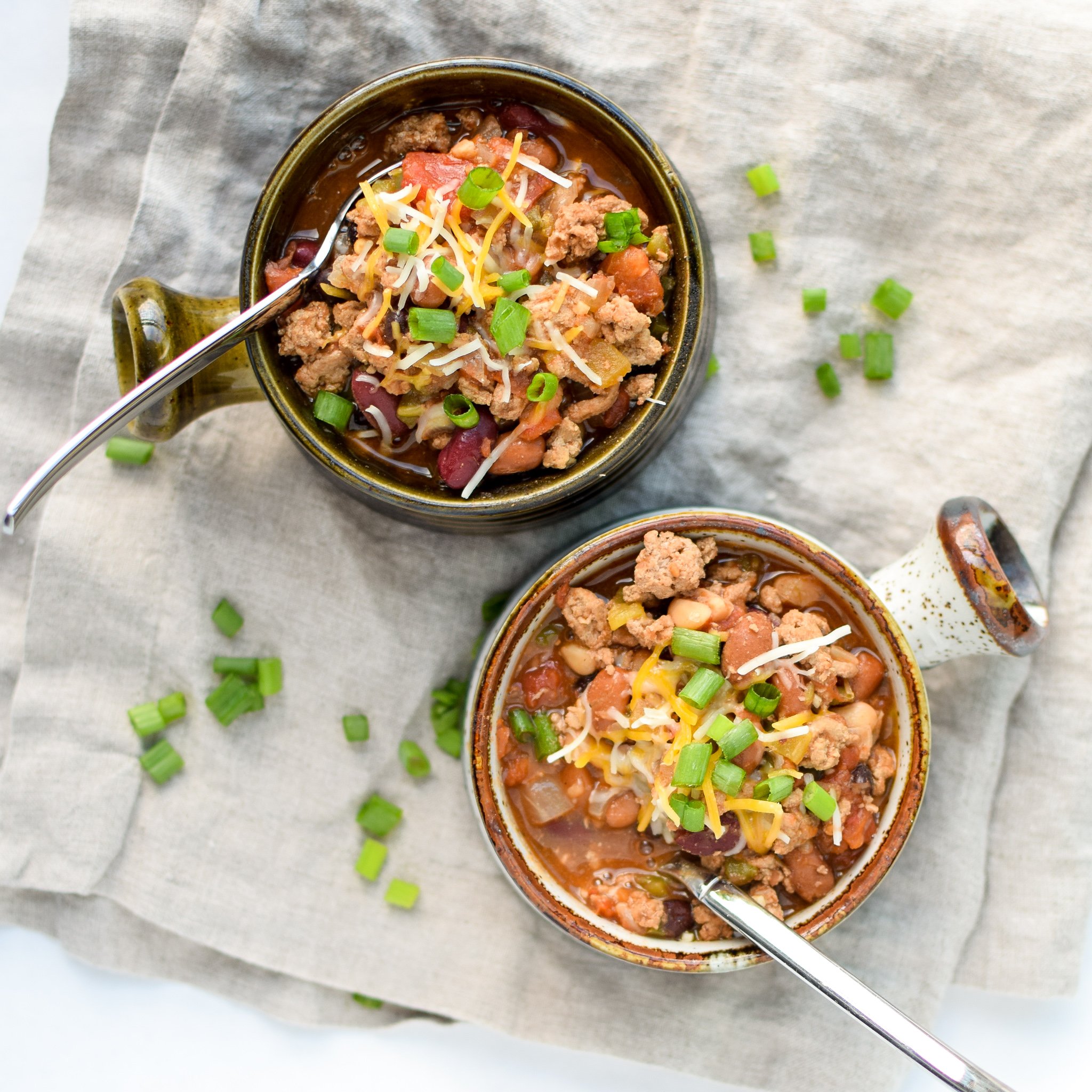 My Pantry Challenge Parameters
Time Limit: I'm running my challenge for 30 days, starting on April 1st. This includes a short intermission during our upcoming 4-day trip right in the middle of April. For that reason, my pantry challenge will run until May 2nd, the day before we leave for another week long trip to PA.
Grocery Limits: $100 for eggs, milk, and produce only. Our normal grocery budget is around $500-600 a month (for two adults). It's probably more around the holidays. Ouch.
No eating out: Okay, except for our previously planned trips. In an average month, we dine out anywhere from 3-5 times, mostly on the weekends. During the 30-Day Pantry Clean Out Challenge, we're going to do our best to not buy any food at restaurants (especially since we'll have the trip in the middle with plenty of eating out).
Inventory as of April 1st, 2017
First, I went through the pantry, fridge, and freezer to take an inventory of our stock. I did not include baking goods or things like oil and butter. Talk-to-text was super helpful while I did this. Note: I forgot to add Costco sliced turkey breast!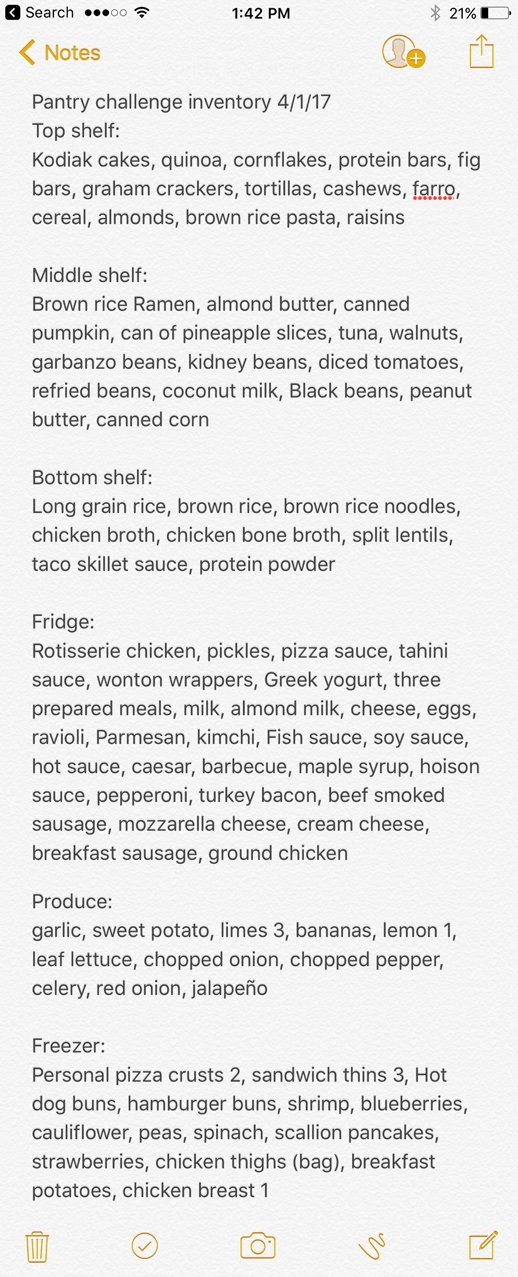 Recipes and Meals to Eat During the Challenge
Next, I sat down with my inventory and made a list meal ideas for the month. Some are one serving quick meals while others are totally meal prep status. I also tried to loosely prioritize the meal list by putting things that might go bad quickly closer to the top, so we would know to eat that first.
burritos with rice, beans and rotisserie chicken
turkey breast wraps with lettuce and provolone (plus turkey bacon)
eggs and sausage with onion and pepper
egg muffin cups with ground chicken
chicken chili with kidney beans
pesto chicken & rice
cereal and milk
smoked sausage with beans and rice
tuna salad with Sandwich Thins
chicken thighs with black beans and quinoa
shrimp and raviolis
shrimp and kimchi wontons with scallion pancakes
breakfast scramble (eggs + whatever we have left!)
chicken ramen with brown rice noodles and bone broth
SNACKS: celery and PB, turkey jerky, protein bars, Whisps, cashews, almonds, grapes
Since I've written out all these ideas and we have everything on hand (I mean… if we don't, then too bad), I've decided not to spend time planning every individual meal. I think we're smart enough to review the list and make good choices this month! Since we're limited to what's inside the house, I wanted just a little freedom with choosing meals, ya know?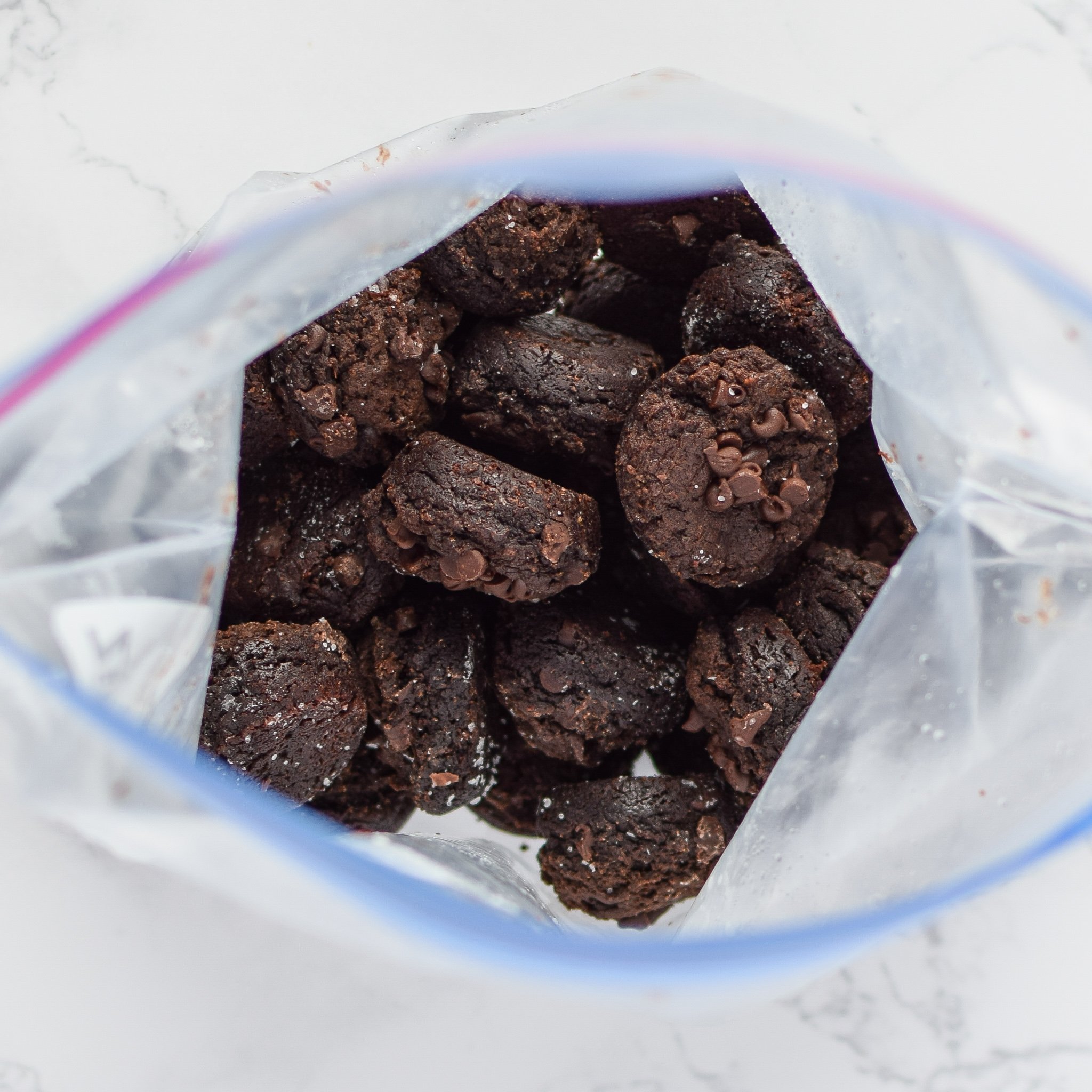 Here's how we're doing so far:
So far, so good. We've been doing really well. However, as of my writing this, it's only April 7th, so I wouldn't expect any kind of struggle yet. We finished off our previously prepared meals (from Sunday Meal Prep last week), and we're working on getting through all the already cooked protein in the house.
On April 3rd, I made a grocery trip and purchased only produce (lettuce, cucumber, onion, grapes, bananas, etc). My tab for the month so far is $20.48.
Stay tuned for my next update which I'll share with the Sunday Meal Prep for next week (and let you know if I've spent any more grocery money!). I'll be posting more examples of what we are eating during this pantry challenge in the meal plan. At the end of the challenge, I'll share our results in part 2! (UPDATE: Here's the link to Part 2!)
Curious about some other pantry challenges?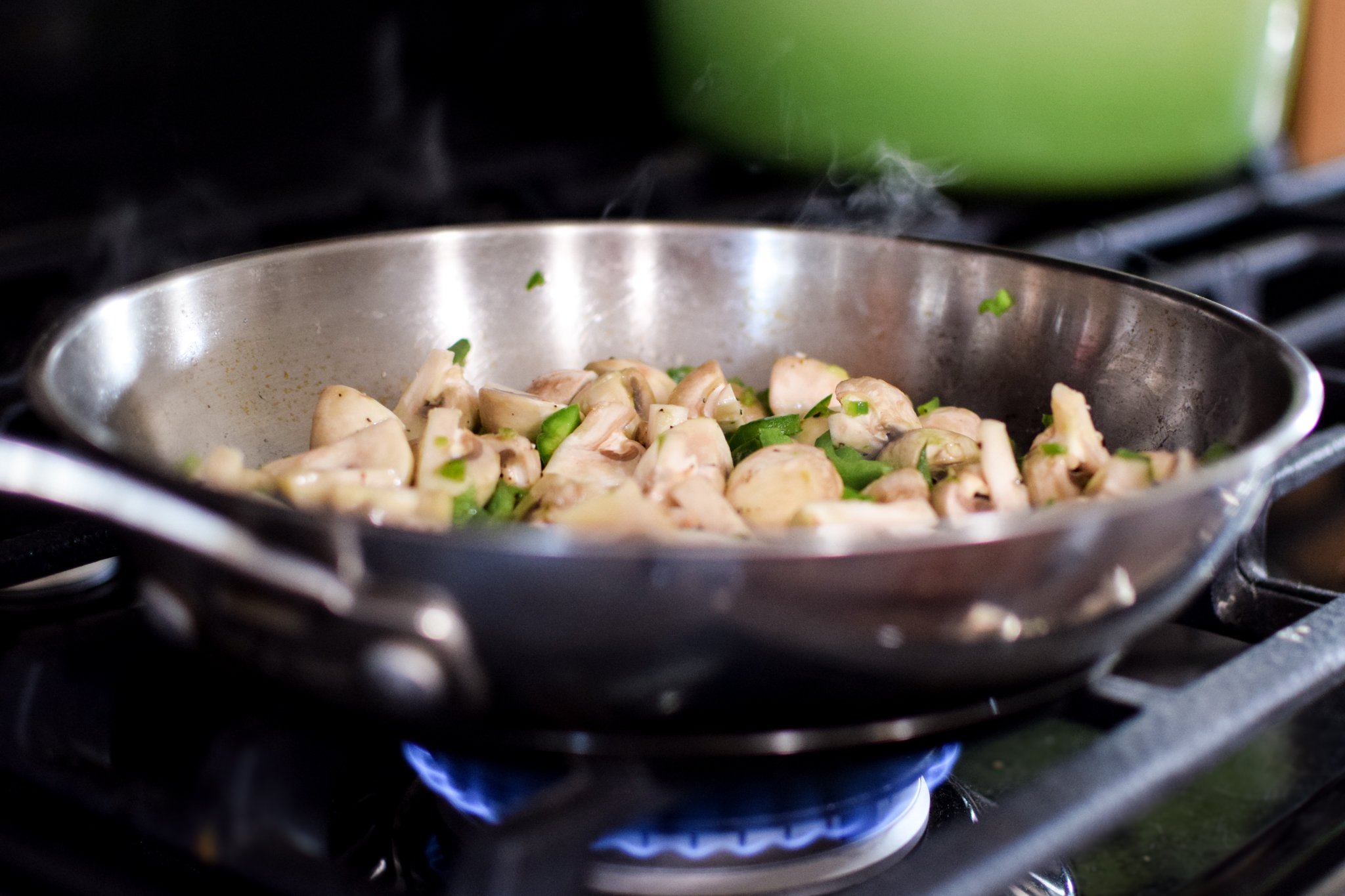 Disclaimer: Some of the links on this page are for affiliated products on Amazon. If you are planning to make any purchases, please start your Amazon shopping here on Project Meal Plan! We'll get a small commission at no extra cost to you. I truly appreciate your support! For more information, please see our Full Disclosure & Privacy Policy.