Looking for quick and simple air fryer recipes? This beginner-friendly list is packed with tasty weeknight dinners, superb sides, and seasonal snacks. Browse these 12 Fabulous Air Fryer Recipes for Fall to find your favorite!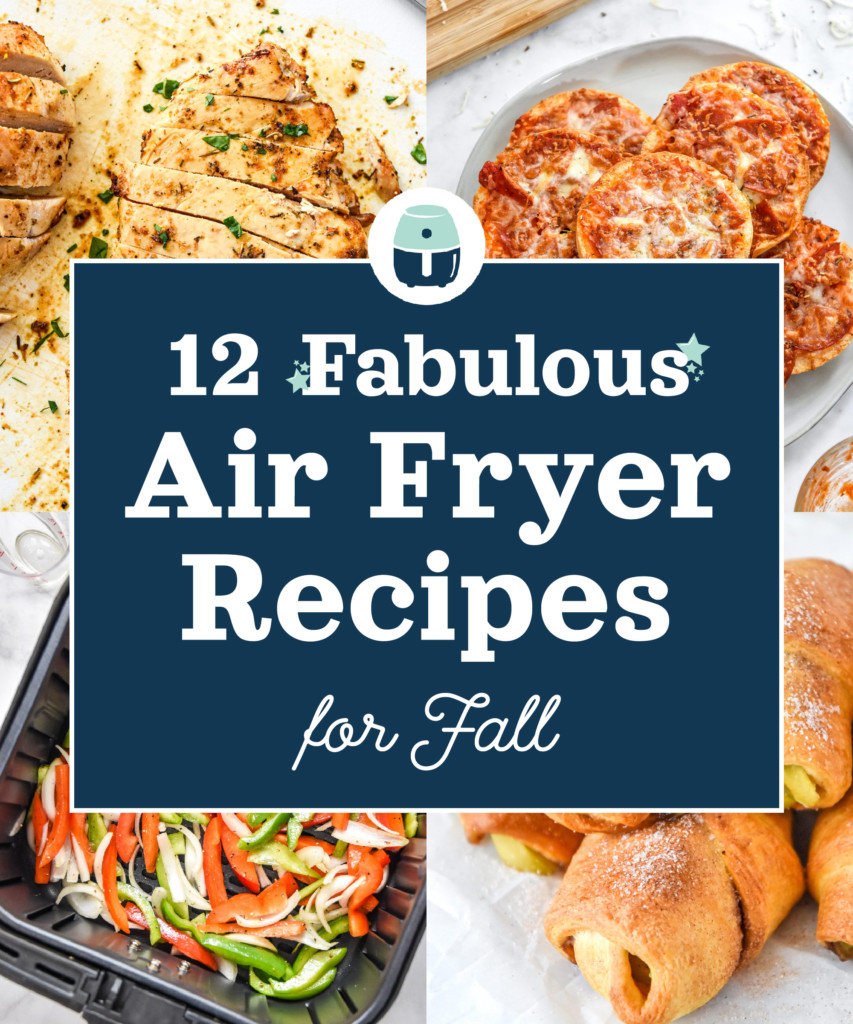 Are you still loving your air fryer as much as the day you got it? I certainly am! At this point, I've made all different kinds of things. From salmon to chicken strips, and cinnamon rolls and asparagus. As with anything, the specific recipes I make seem to change with the season.
Now that Fall has rolled on in, I'm cooking more hot dinners, less salads and cold foods. The air fryer helps me embrace quick cooking dinners where I don't have to preheat the oven. Some of these recipes I've made so many times, I don't even need the actual recipe anymore. They're that dependable and delicious.
This time of year, I'm also a sucker for warm gooey desserts, which you'll find two of on this list. Of course you can make a lot of these things in the oven, but the air fryer is almost always a quicker option.
Why these recipes are great for Fall:
I love my air fryer in every season of the year and it's always appropriate to use, but here's why these recipes work especially well in the Fall:
some of these recipes use seasonal ingredients that make the most of Fall produce (apples, brussels sprouts, squash)
between back to school, sports, and work, Fall is a busy time of the year, so quick and easy recipes are always helpful
the air fryer is really good at making hot, crispy and comforting foods (it's the flautas and cinnamon rolls for me 😎)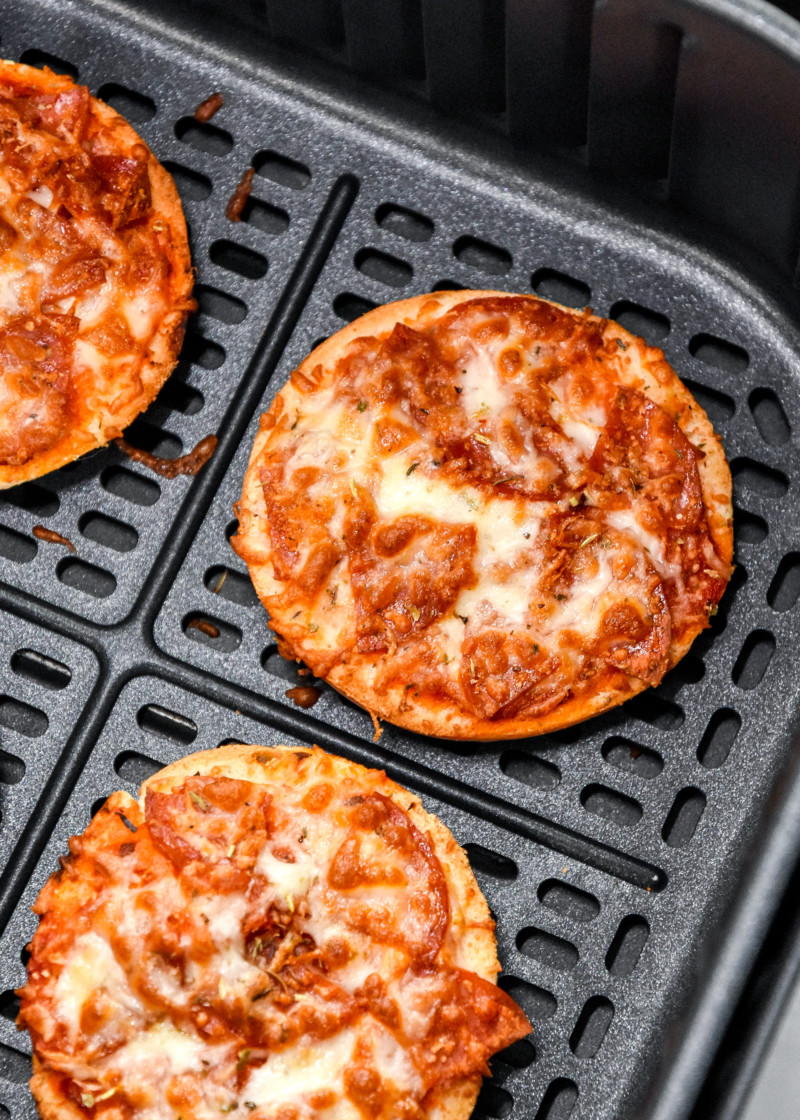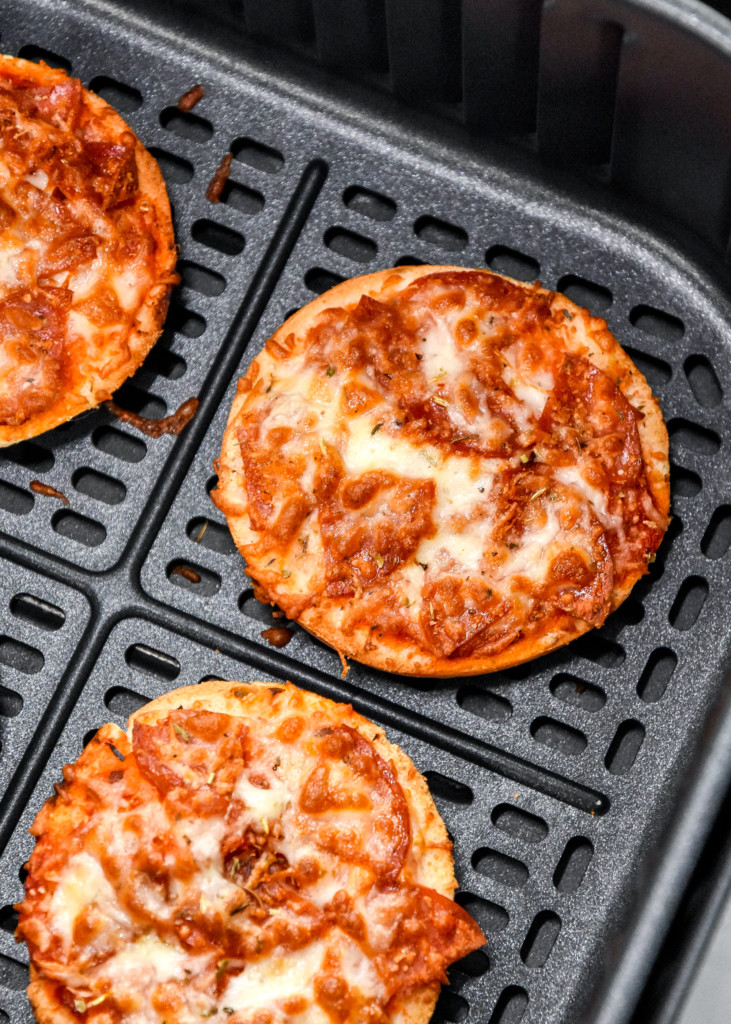 My best tips for air fryer beginners:
I've been air frying food for a few years now, and here are my tips for beginners to get the best results with their air fryer:
start with something simple – To really let the air fryer magic shine, start simple with something like a veggie (potatoes!) or a frozen food like chicken nuggets. This way, you'll get the hang of air fryer cooking while also enjoying some crispy, delicious food.
stick with a single layer – No matter what you're cooking, a single layer is going to work best for the air fryer. You want as much air flow as possible. (They make racks for stacking in the basket but I haven't tried that yet!)
don't use cooking spray – Avoid non-stick cooking sprays in the air fryer. The propellants can damage the basket coating. Instead, use a high smoke point oil like avocado oil in a spray can or mister. You can use on your food before adding it to the air fryer basket.
a little oil goes a long way – This is why I like to use avocado oil spray. It helps disperse the oil really well while not adding too much altogether.
Which air fryer do you recommend?
The air fryer I have currently, and the one that is pictured all of my more recent air fryer recipes is the Cosori XL 5.8 qt Air Fryer (affiliate link!). If you're going to invest in an air fryer to cook things for 2 or more people, you should opt for a larger size like this one.
I previously had a slightly smaller Philips Air Fryer with a metal grate basket which I liked, but I prefer the larger Cosori model with the nonstick basket. I've recommended this air fryer to several people and they all seem to enjoy it!
What other equipment do you recommend for air frying?
Besides the air fryer, there are a couple other things I'm always using when I air fry my food, and I want to point them out to you!
Air Fryer Parchment Paper Liners

(affiliate link!)

– While technically any parchment paper will do, I like to use this kind because it's shaped perfectly for my air fryer (so I don't have to pull out my scissors), and it has holes that provide more air flow during cooking. I don't use them for everything, but they are great to have on hand for some recipes.
Chosen Foods Avocado Oil Spray

(affiliate link!)

– When you air fryer, oil is usually required to help brown and crisp things up! This is my favorite kind. I buy it at Costco and I always have at least 3 bottles on hand at all times.
OXO 9-Inch Silicone Head Tongs

(affiliate link!)

– Tongs (sometimes spatulas but mostly tongs) are the best choice for handling foods in the air fryer. I recommend silicone head tongs to avoid scratching the non-stick surface! I also use these tongs for all kinds of cooking, not just the air fryer.
Now you know what kind of air fryer to use and all the possible equipment you might need! Time to browse this list and pick your favorite Fall air fryer recipe. Let me know in the comments below which one is your favorite!
12 Fabulous Air Fryer Recipes for Fall