Choose high-quality, farm fresh meats and pair them with your favorite veggies and grains for all the answers to your meal prep woes. Here are 25 Slow Cooker Recipe Ideas for Your Next Meal Prep Sunday. P.S.: You can meal prep ANY day of the week.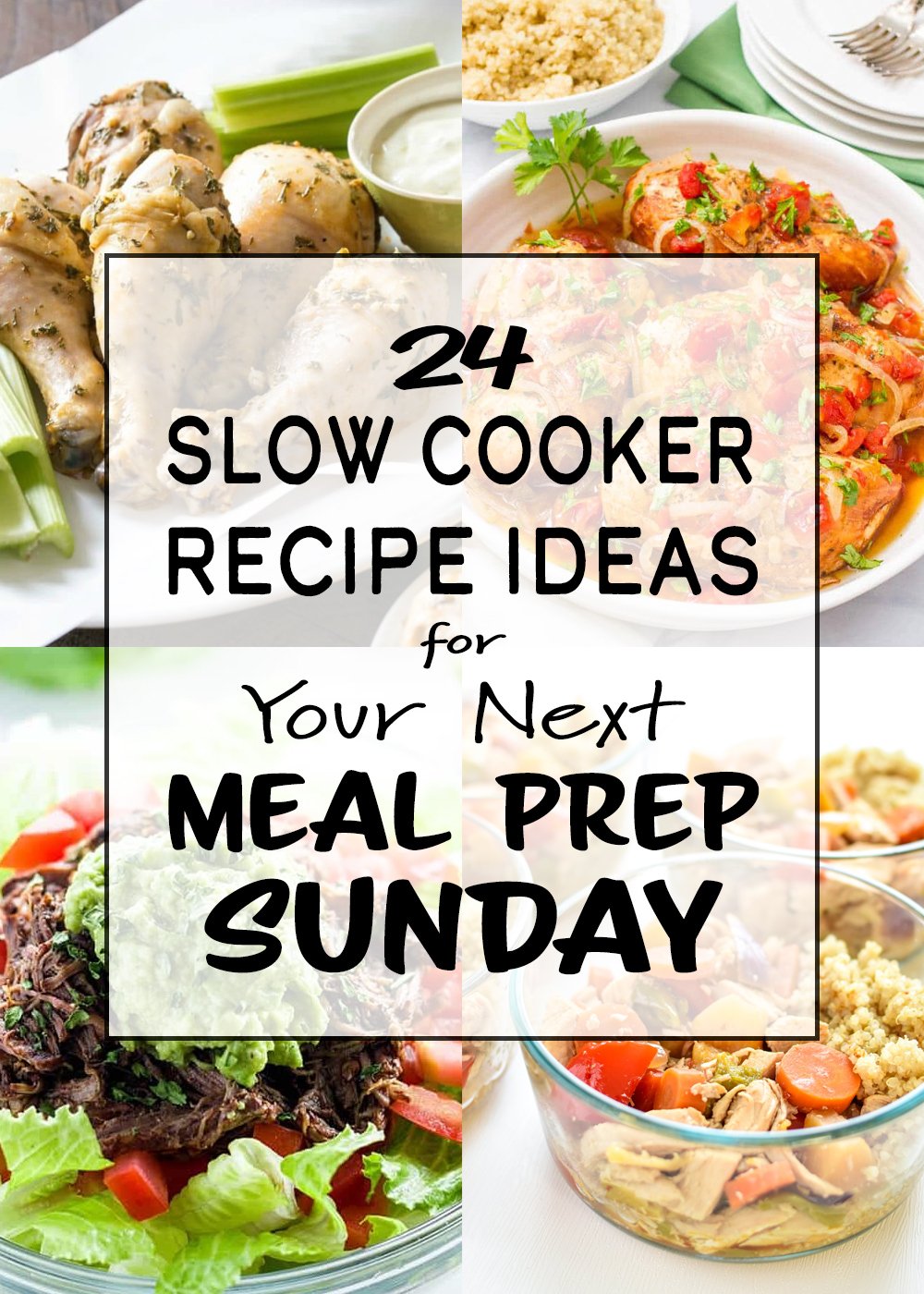 Just because Sundays are for meal prep, doesn't mean you actually have to spend your entire Sunday in the kitchen. Any of these slow cooker recipes could work for dinner on Sunday night, and lunches for the next couple days. Save some time and money during the week by planning ahead.
I PROMISE you will love it, because uhh, who doesn't like saving money AND having an amazing lunch already made just for you, by YOU??
24 Slow Cooker Recipe Ideas for Your Next Meal Prep Sunday
Serve with cabbage, radishes, limes and cilantro for a perfectly comforting cold-weather dish! This posole takes about 4 hours in the slow cooker and is so easy to make!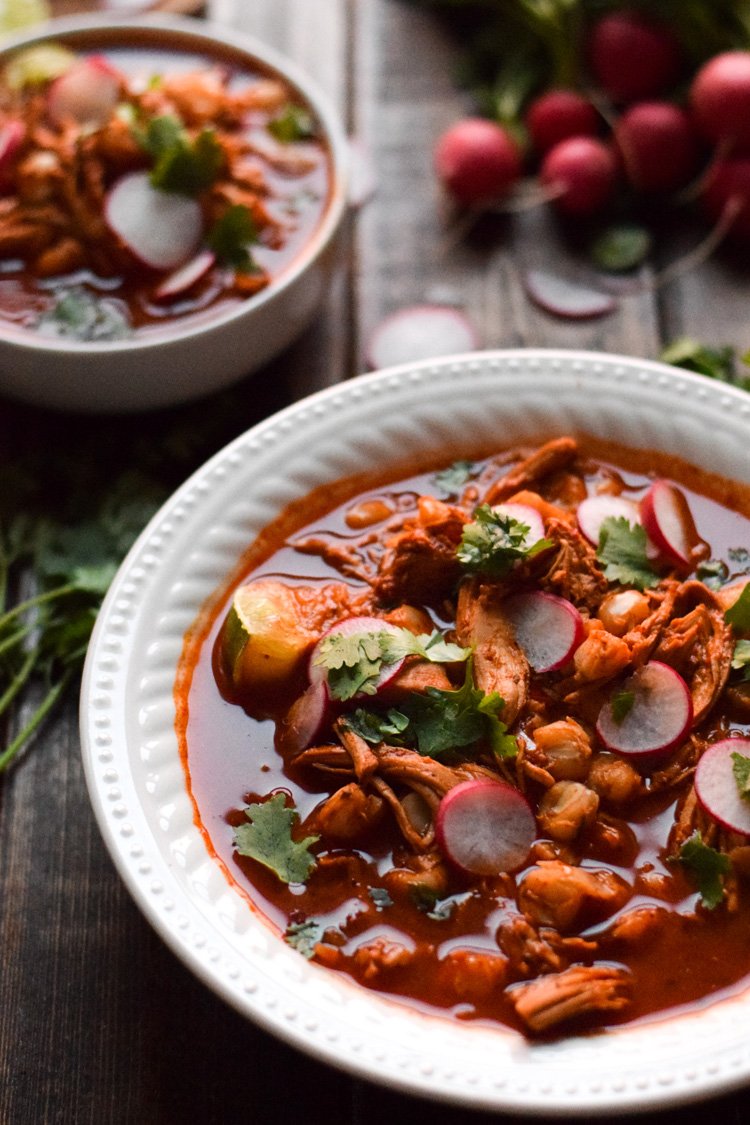 Photo: Isabel Eats
Pair this with some rice for a super simple, but totally delicious meal prep for you or members of your family. I like to use this rice cooker to make mine. It takes almost no effort at all!
Photo: Savory Tooth
Prep these for your lunch or dinner during the week! Roast some veggies and combine with a little pasta for meal prep I bet you haven't tried before!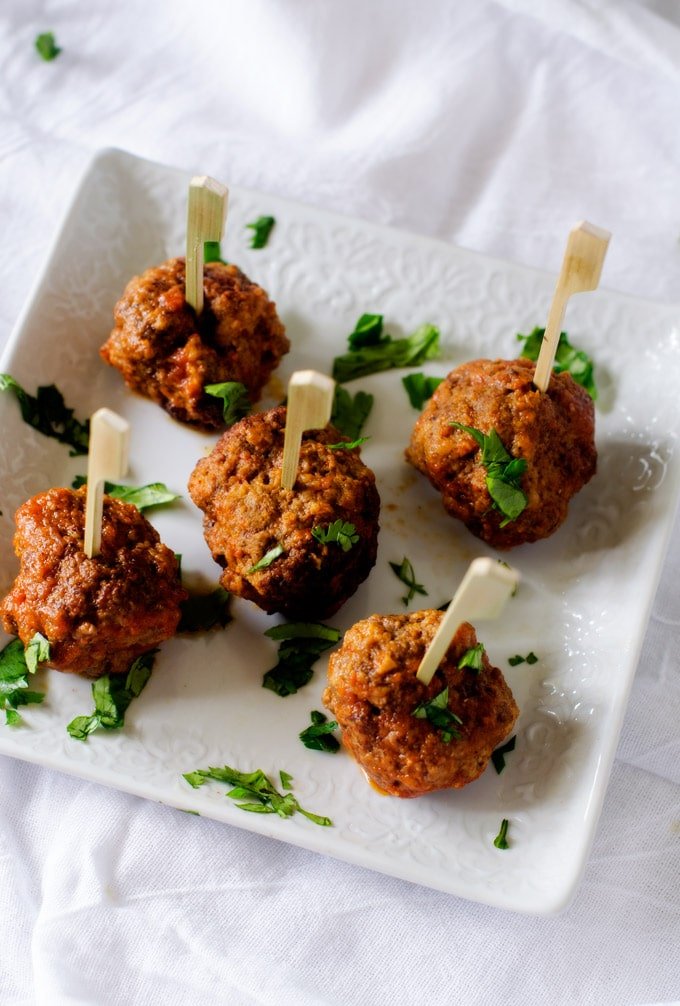 Photo: Wendy Polisi
This main dish would be delish served over a bed of quinoa, maybe with some greens on the side! By the way, you can also make quinoa in the rice cooker. SO EASY.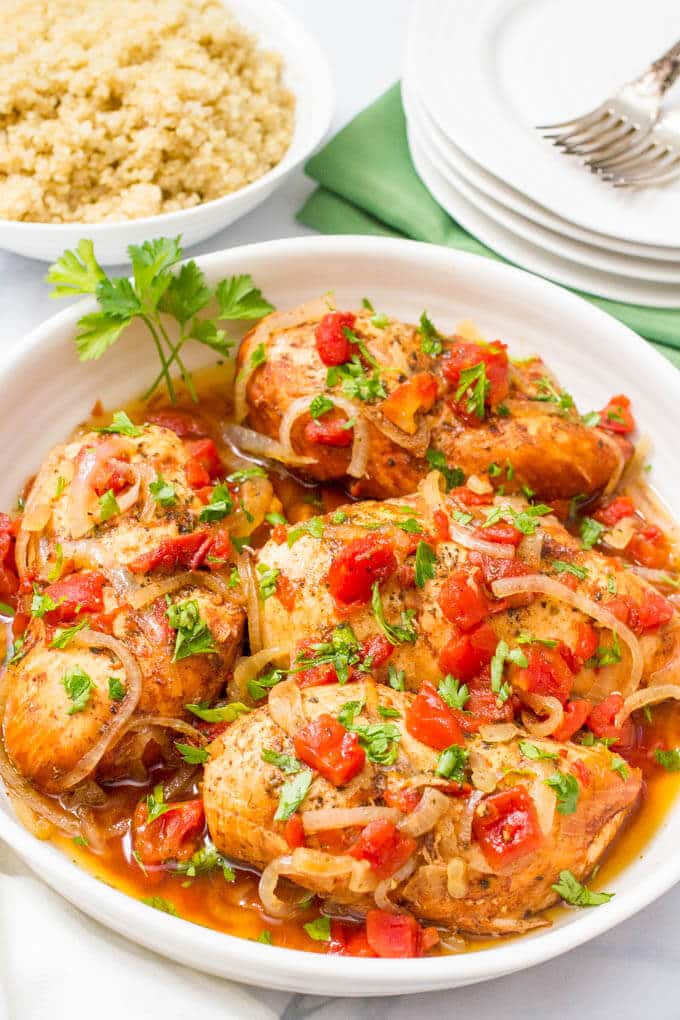 Photo: Family Food on the Table
I've never cooked a turkey breast in the slow cooker before, but this recipe makes me want to try it. And I LOVE how this post has answers to any questions you might have about trying it out. I'll be trying it this holiday season!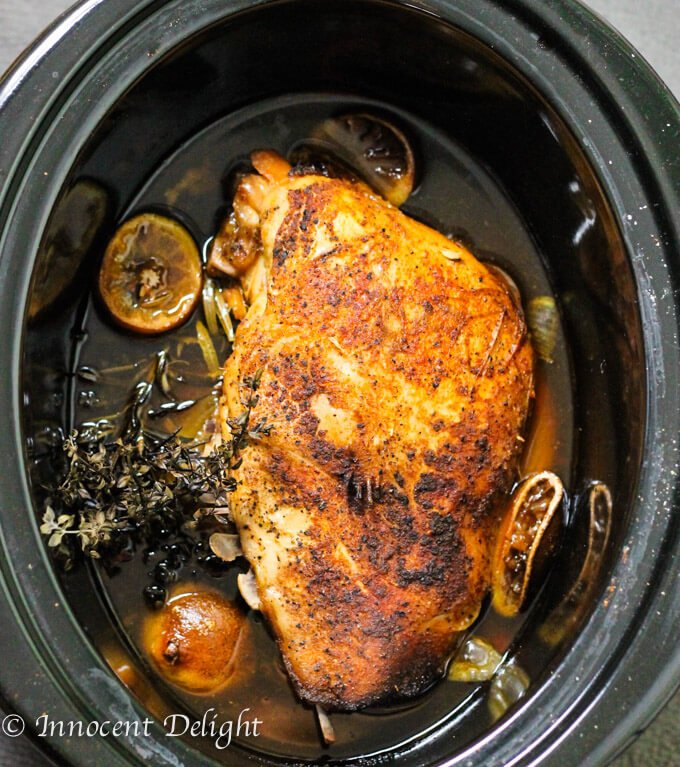 Photo: Innocent Delight
Chipotle-style meat without making a trip to the restaurant?? Yes, please! This dish would be great in a salad, the star of a burrito bowl, or just plain with some rice. Lunch for the week!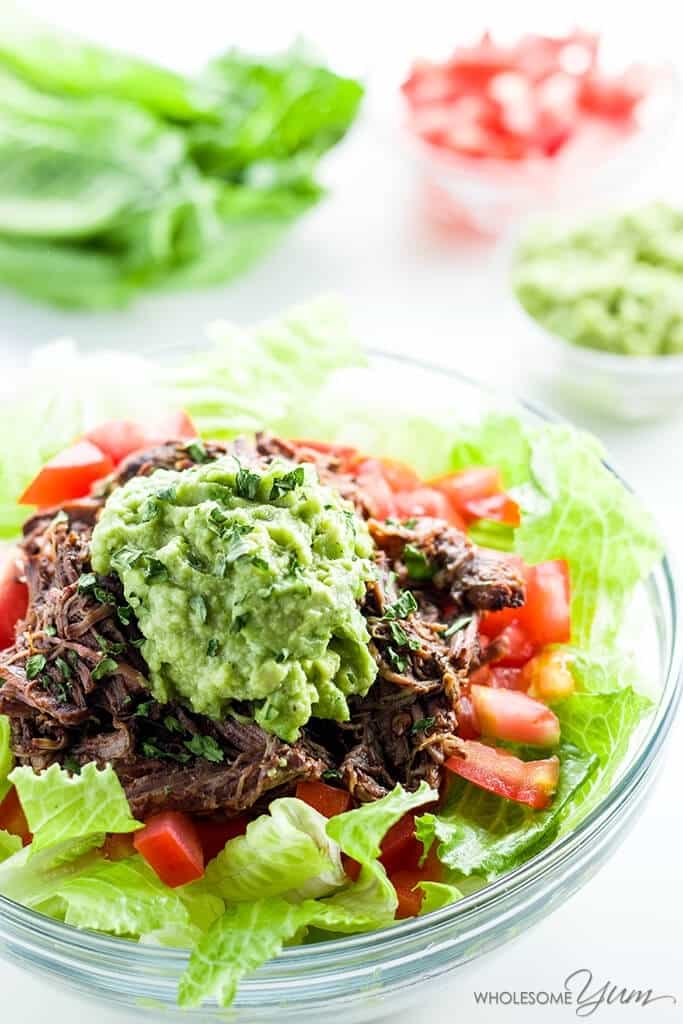 Photo: Wholesome Yum
Such a great idea for a healthy, complete meal (or meal prep!). This recipe takes about 5 hours in the slow cooker. Plus, who doesn't love guac?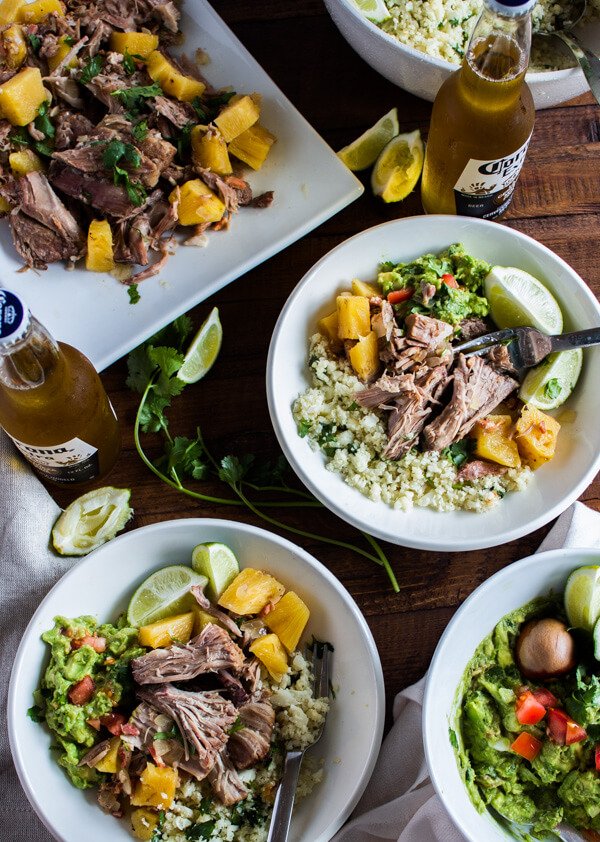 Photo: Pass Me Some Tasty
I love that this recipe has the beans mixed into the crockpot creation! I've been meaning to try a few recipes with dried beans instead of canned. I think this might be my first try!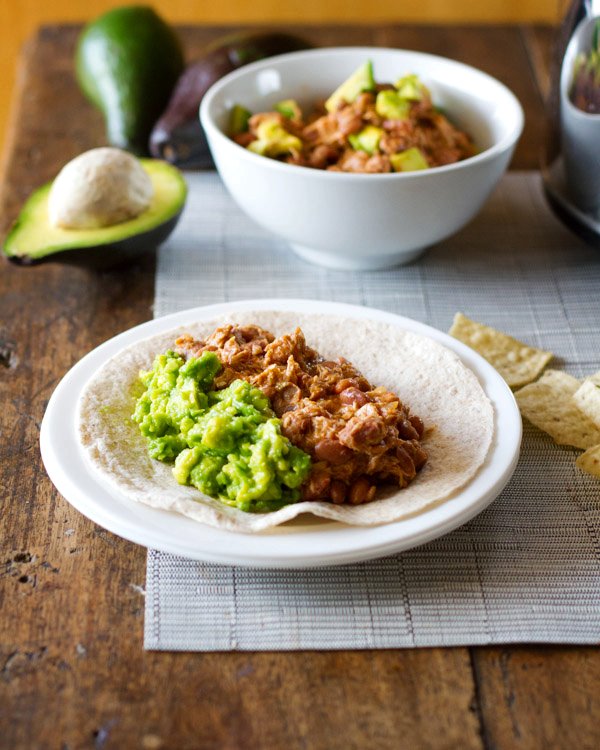 Photo: Pinch of Yum
This slow cooker dish is full of fruits and vegetables! Try this 8 hour slow cooker recipe that could function as your family dinner or meal prep for the week!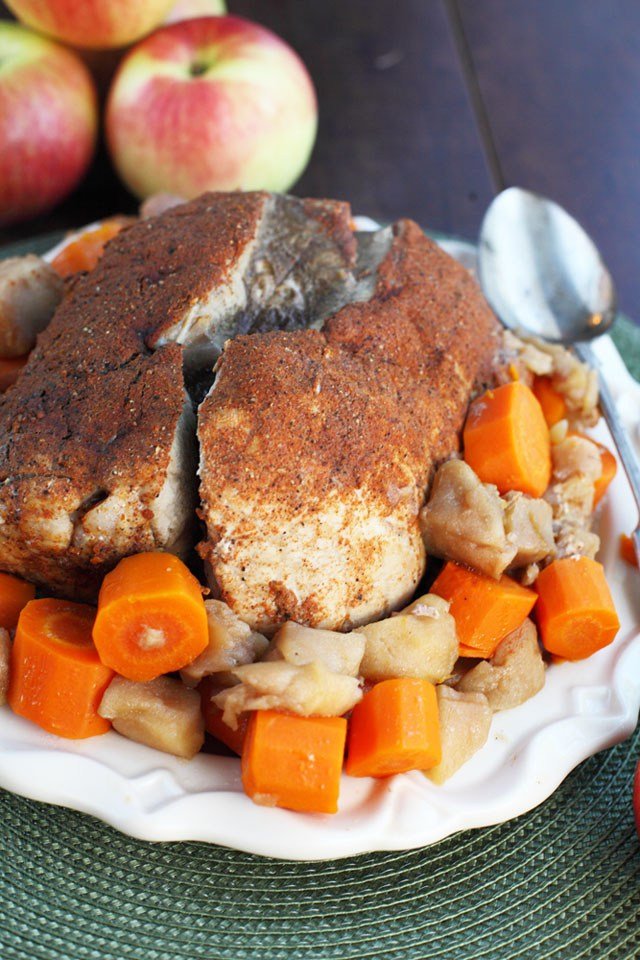 Photo: 365 Days of Easy Recipes
A melt in your mouth recipe for pork chops that could not be easier! Pair with mashed potatoes and some roasted veggies for the perfect meal prep.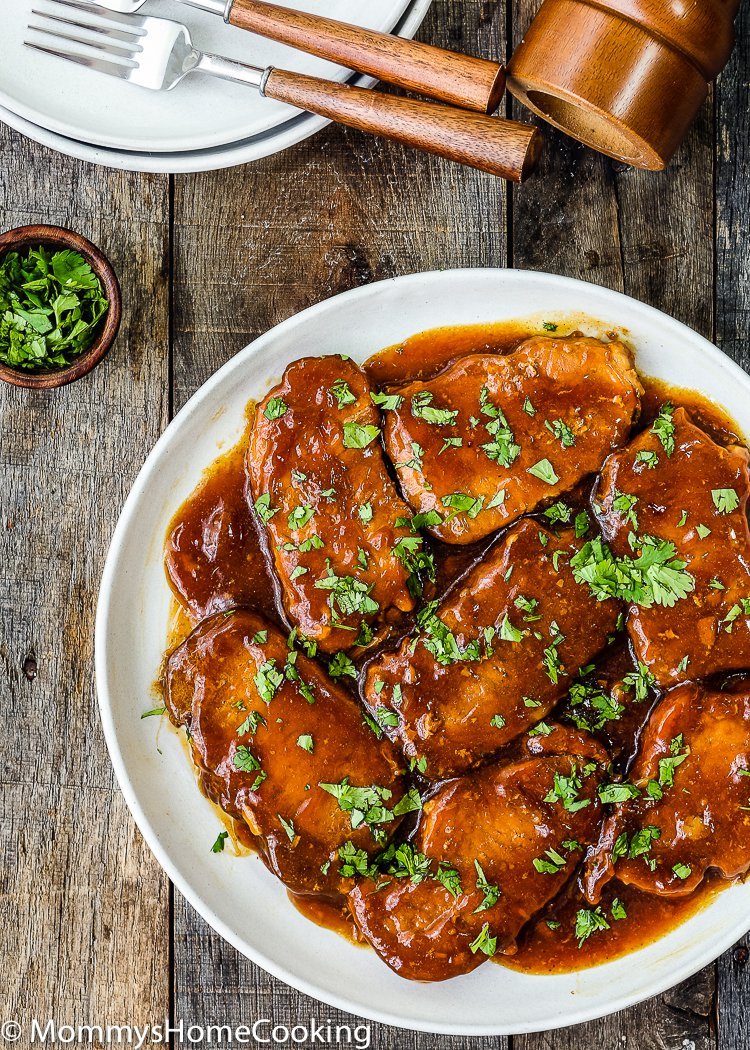 Photo: Mommy's Home Cooking
This recipe looks incredibly easy, and I know someone in my house that would love it. If you've got any pot roast lovers to feed, this one's for you.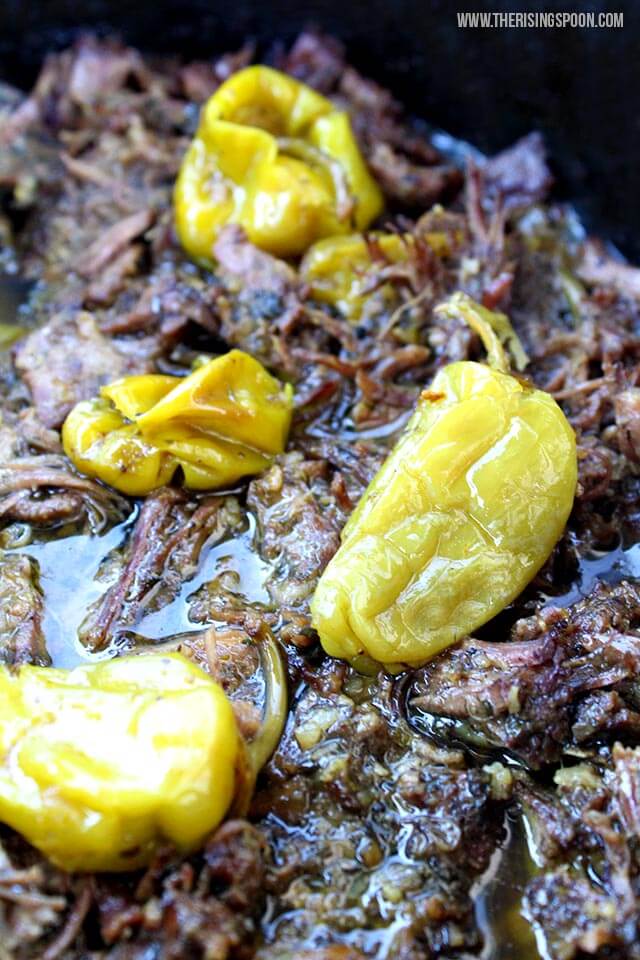 Photo: The Rising Spoon
With both low and high cook time versions, this recipe can work no matter how much time you've got on your meal prep day. Serve with rice and extra toppings like pineapple, green onions, chopped peanuts or sriracha for a complete meal.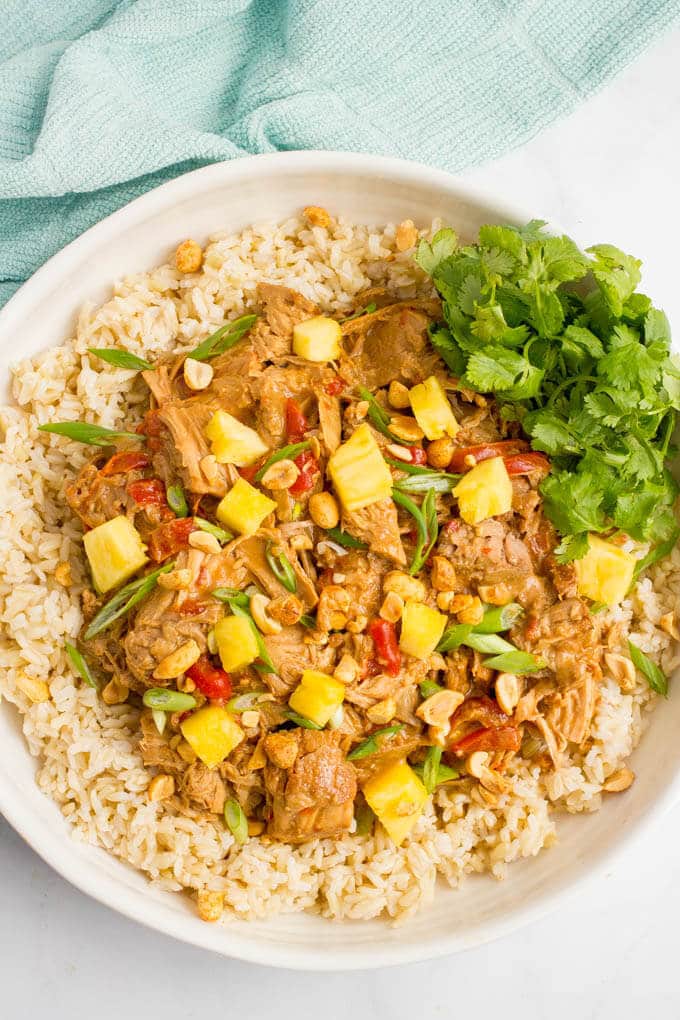 Photo: Family Food on the Table
Chicken drumsticks the easy way! This recipe looks so simple, using only 6 ingredients. And I have all of them at home already! Prep these ahead for a little entertaining appetizer, or the main dish of your next meal prep.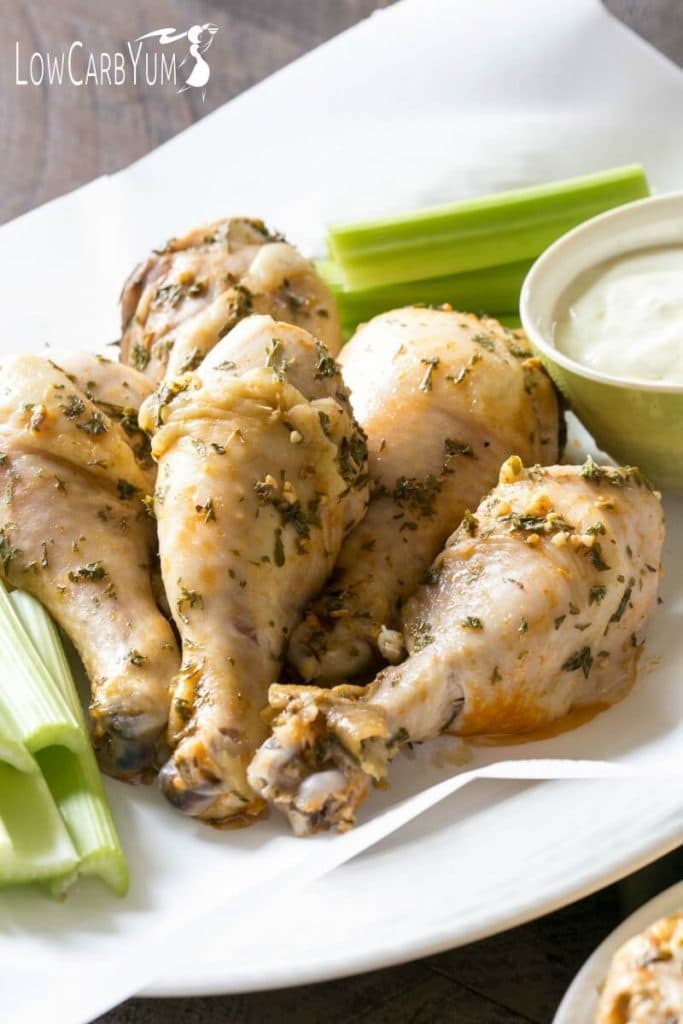 Photo: Low Carb Yum
Pot roast with a Mediterranean twist! Start in the morning and let the slow cooker work its magic with this dish. Serve over egg noodles, pasta, mashed potatoes or grits.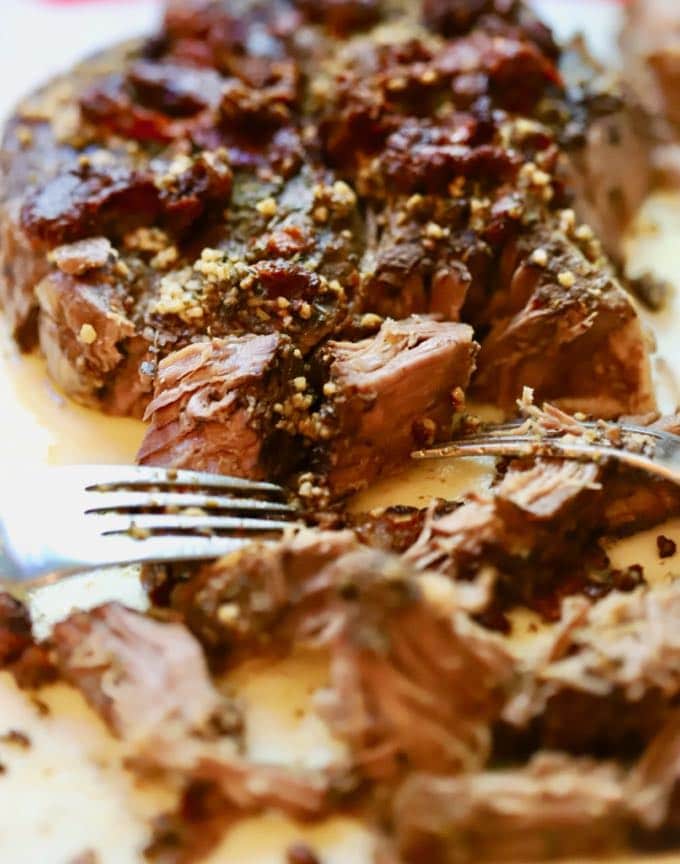 Photo: Grits and Pinecones
Use this delicious shredded meat in your carnitas recipes, or for your favorite pulled pork. Easy prep in less than 10 minutes! Comes with reheating instructions just for your meal prep!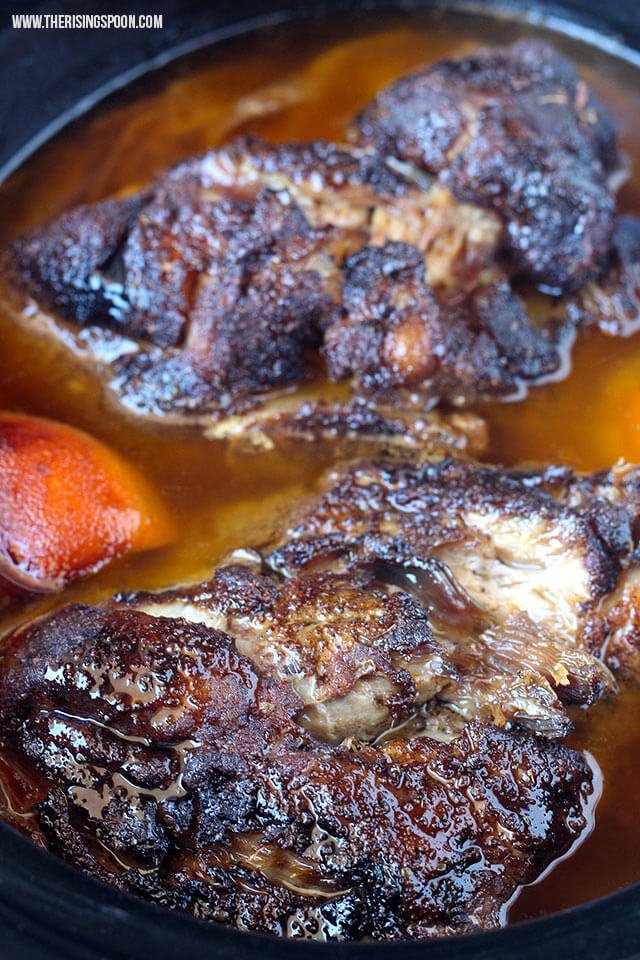 Photo: The Rising Spoon
Only 4-ingredients, and 5 minutes of prep time. Sounds easy to me! This chicken looks super versatile and can be frozen for later use. Tacos, burrito bowls, quesadillas and more!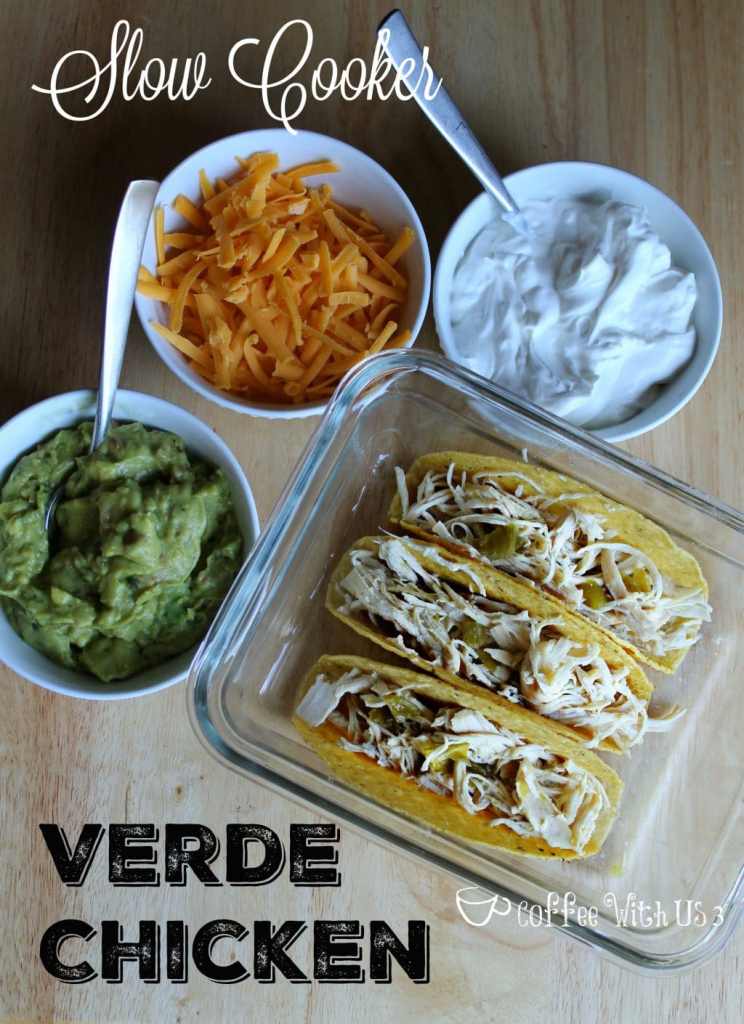 Photo: Coffee With Us 3
I'm loving the step by step photos for this recipe. The final product looks so flavorful – and I'm sure it would be great on anything! With some slaw on sandwiches perhaps? Perfect for a crowd, or your family for the week.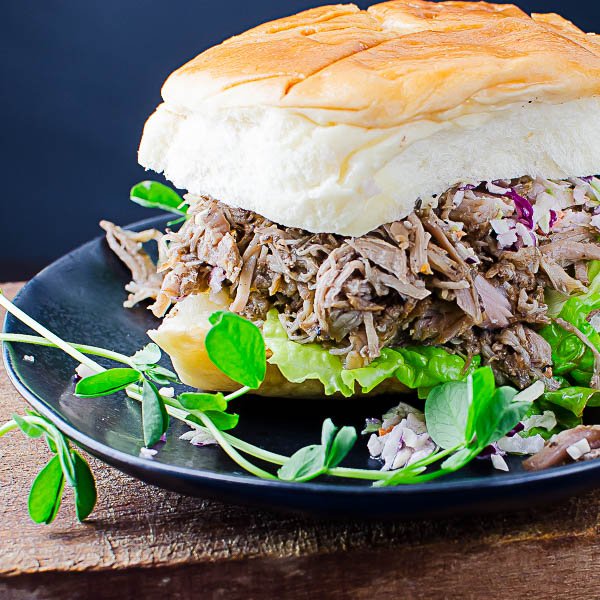 Photo: Garlic and Zest
Tender beef slow cooked in a homemade BBQ sauce that you can set and forget literally all day! Perfect to prep for parties, or dinner for week.
Photo: Living Sweet Moments
Probably the most versatile recipe on this list! You can use shredded chicken for just about anything. I like it for tacos, salads, quesadillas, and sandwiches. There's four dinner ideas right there!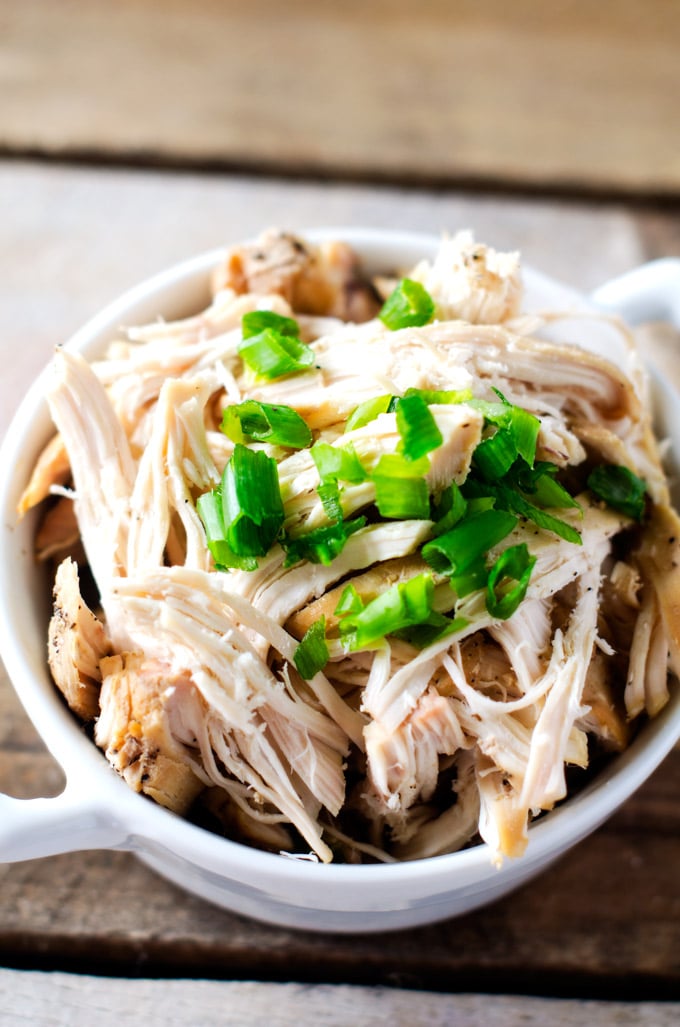 Photo: Wendy Polisi
20. Slow Cooker Pork Tinga with Potatoes, Avocado and Fresh Cheese from Cooking in Stilettos
Pork and potatoes slow cooked for maximum flavor in a chipotle fire roasted tomato sauce. Serve with fresh sliced avocados and fresh cheese for a complete meal!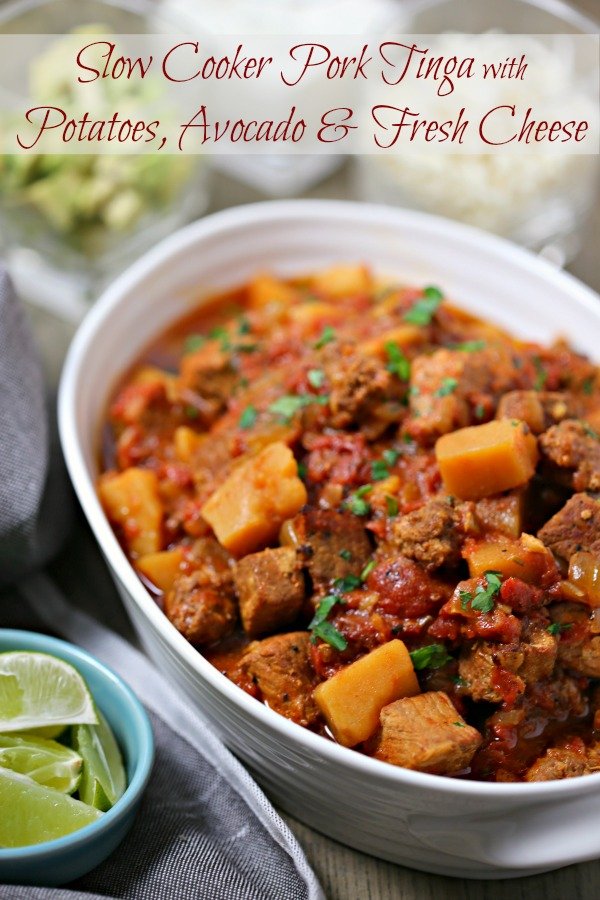 Photo: Cooking in Stilettos
Meal prep a healthy version of a takeout favorite! Four meals ready for the week, with chicken, veggies and quinoa. Make the quinoa on the side in about 45 minutes with your rice cooker!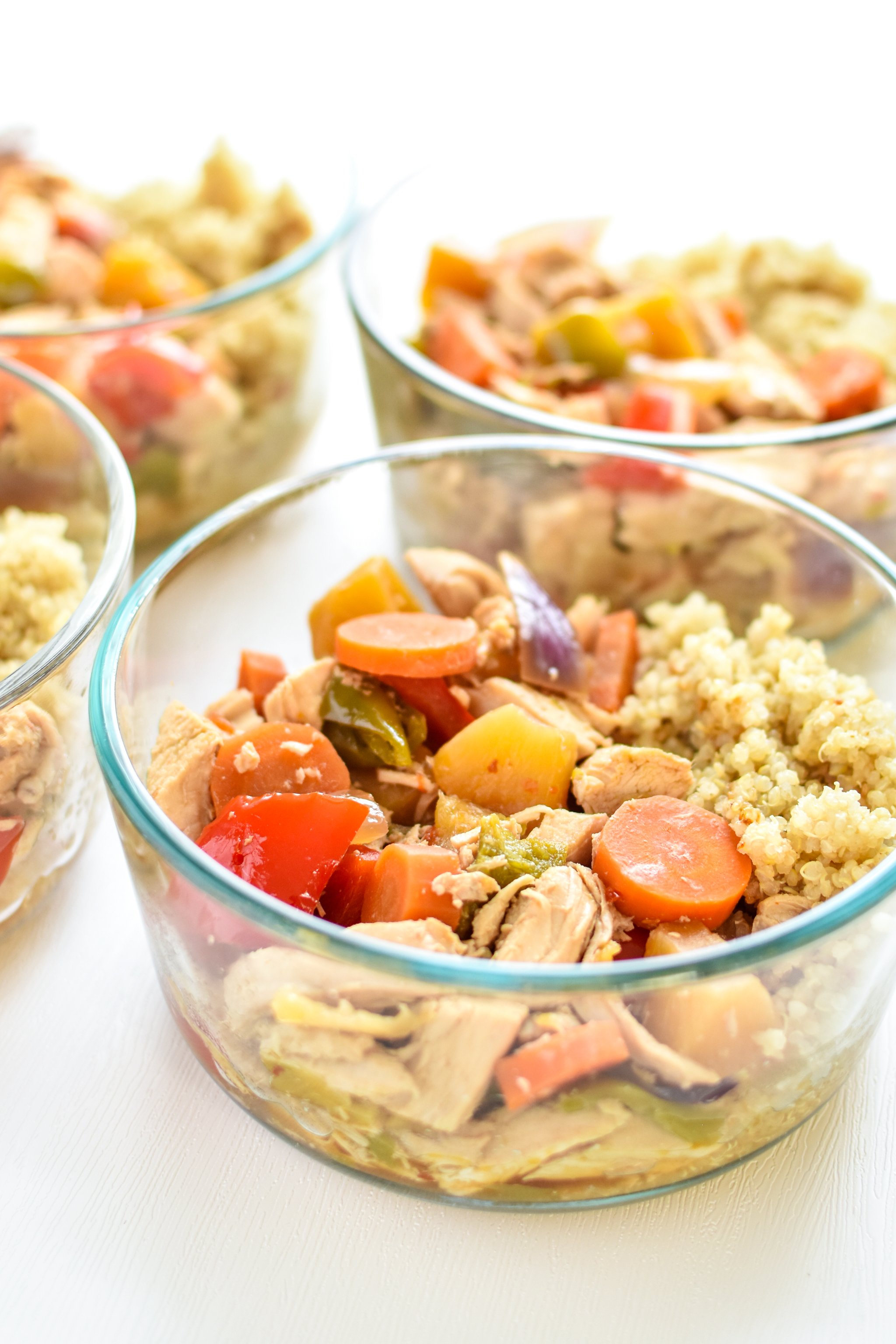 Photo: Project Meal Plan
This is a delicious slow cooked Cuban beef stew with mild flavors that anyone in your house will love. It's usually served over rice (sometimes with plantains and black beans too) and would make the perfect meal prep recipe to add to your rotation.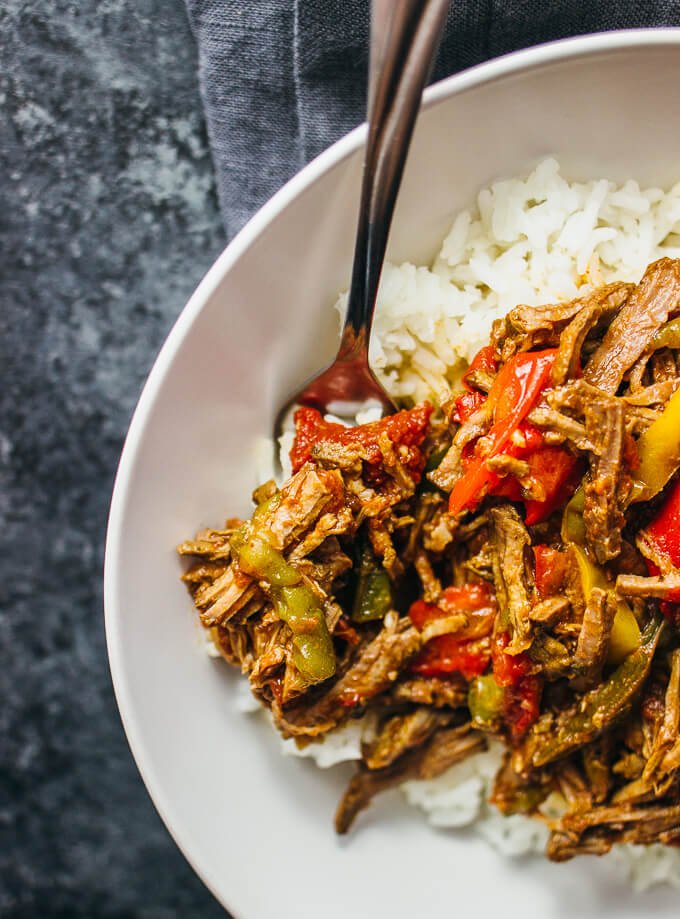 Photo: Savory Tooth
Bacon! And you don't even have to cook it first. That and the amazing flavors of apples, pork, and sweet brown sugar make the perfect comforting cold weather meal (or meal prep!). Leftovers will be even better!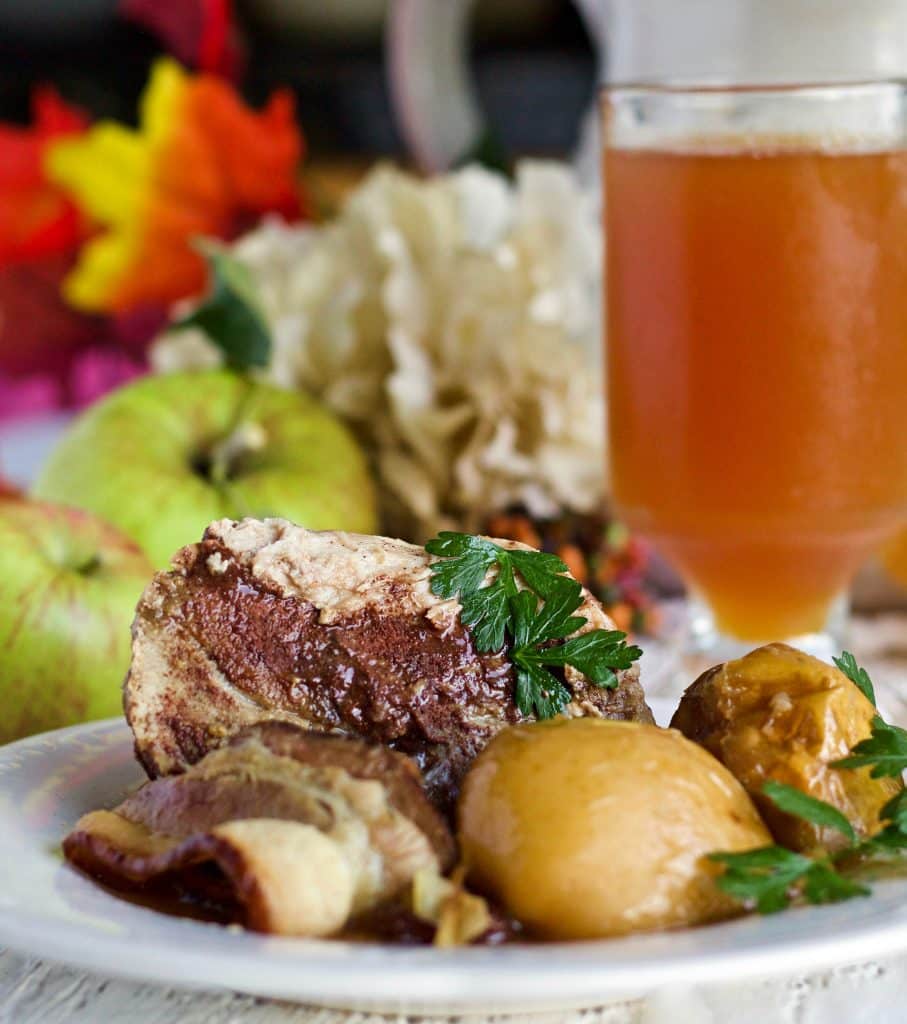 Photo: Homemade Food Junkie
A simple and tasty slow cooker teriyaki recipe you can serve with just about any veggies over white or brown rice. Super easy and filling – the best kind of meal prep meal.
Photo: Family Food on the Table
Thank you so much for checking out Slow Cooker Recipe Ideas for Your Next Meal Prep Sunday (and making it to the bottom)! Be sure to use #projectmealplan to share your favorite slow cooker meal prep recipe!! And follow me on Pinterest for meal inspiration every single day.

PS: Do you like recipe round-ups? Here are some more of them I've put together!