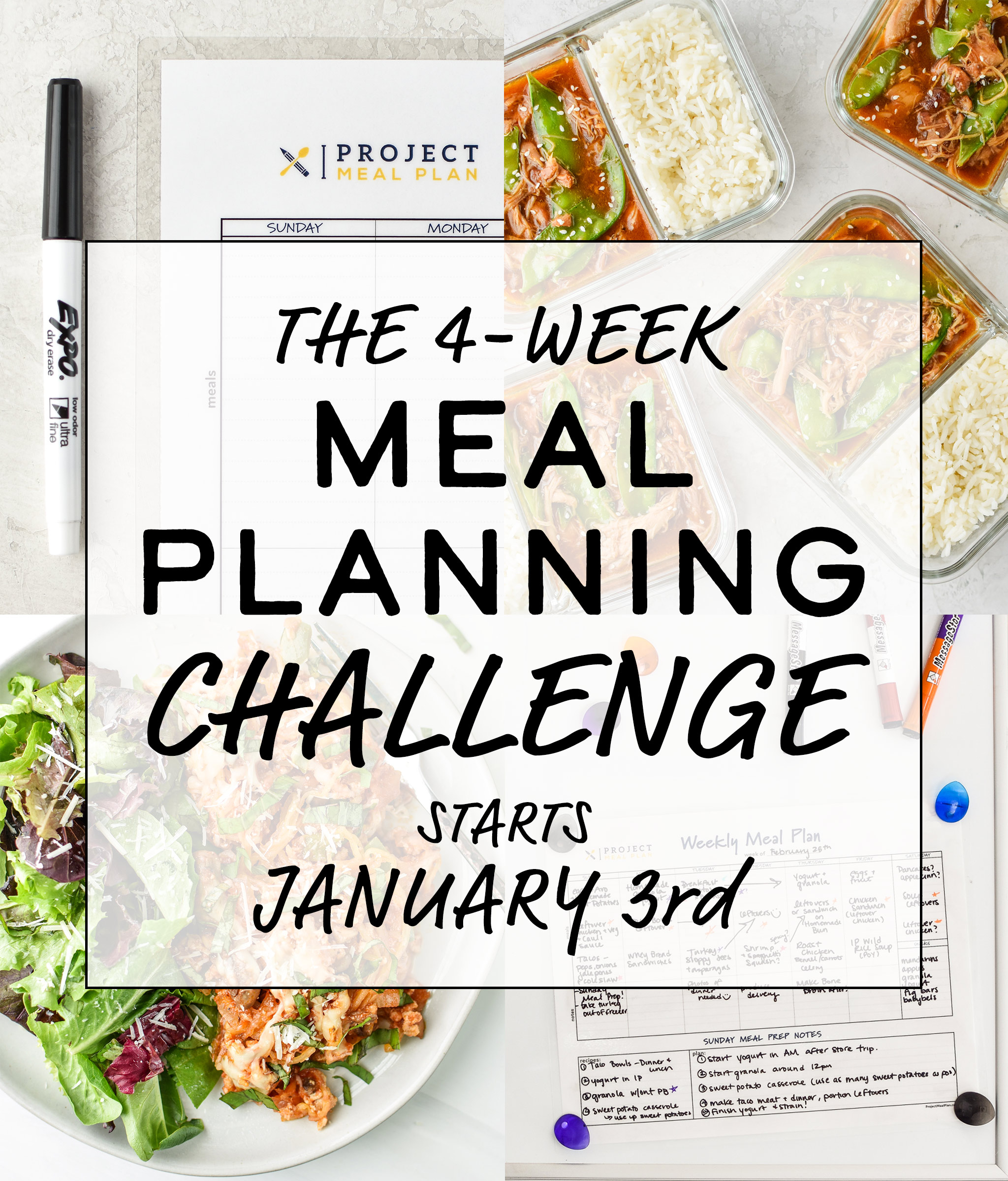 Introducing the Project Meal Plan

4-Week Meal Planning Challenge!
Do you find yourself starting from zero on dinner every night? Are you getting tired of daily trips to the store for ingredients you forgot? Or are you simply trying to reduce your food waste by planning ahead?
I have a solution. It's called meal planning! Jumping in for the first time can be the hardest part. So I'm here with a little encouragement and incentive. How does an Instant Pot sound?! (if it sounds good, keep scrolling!!)
I challenge you to plan each week's meals
ahead of time for one month.
Weekly meal planning will help you:
Save time deciding what to eat every single day.
Make healthier choices for your own diet.
Stop spending money on overpriced meals.
Reduce your food waste.
The 4-Week Meal Planning Challenge will begin on January 3rd, 2019. The challenge will end on January 28th, 2019.
The challenge has already begun, but you can still sign up for the weekly newsletter below:
Best of all, you can be entered to win a 6-qt Instant Pot Duo 7-in-1 Pressure Cooker
OR
2-Compartment Glass Meal Prep Containers!!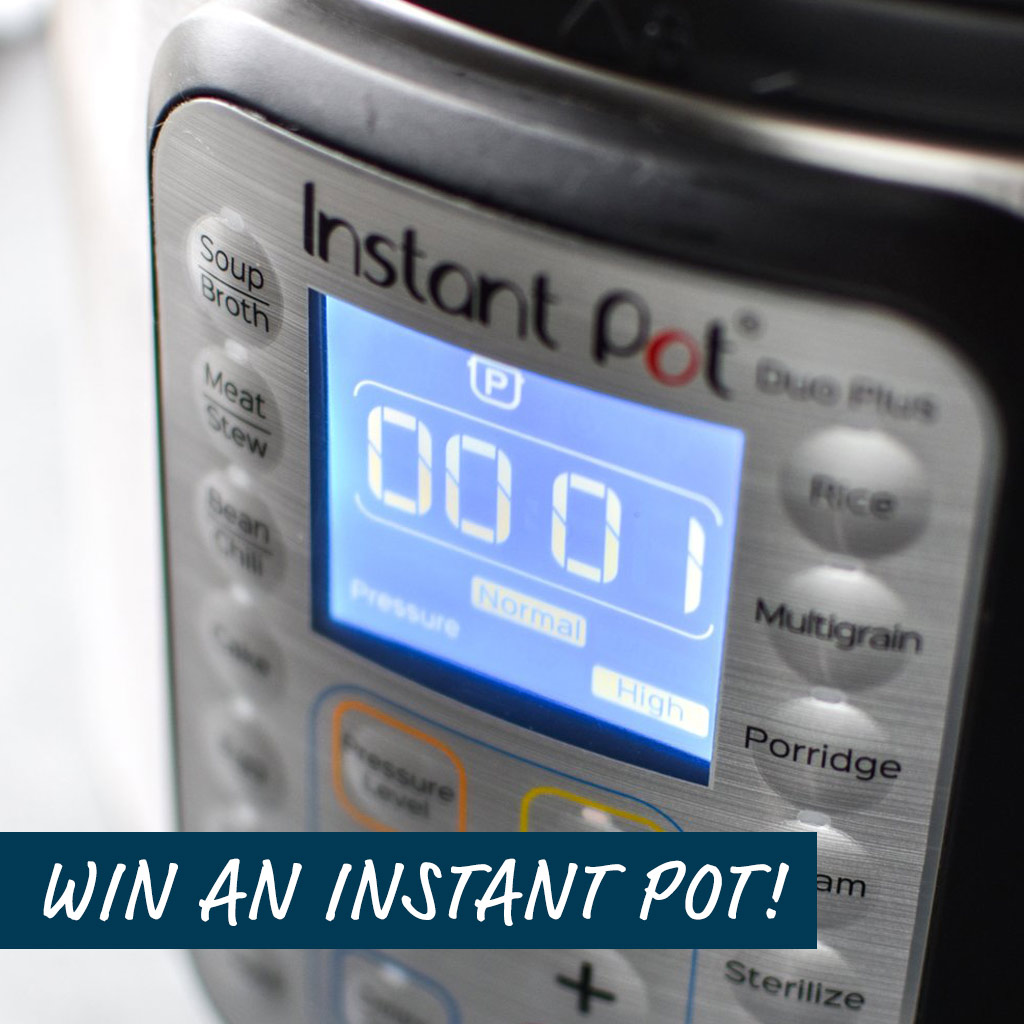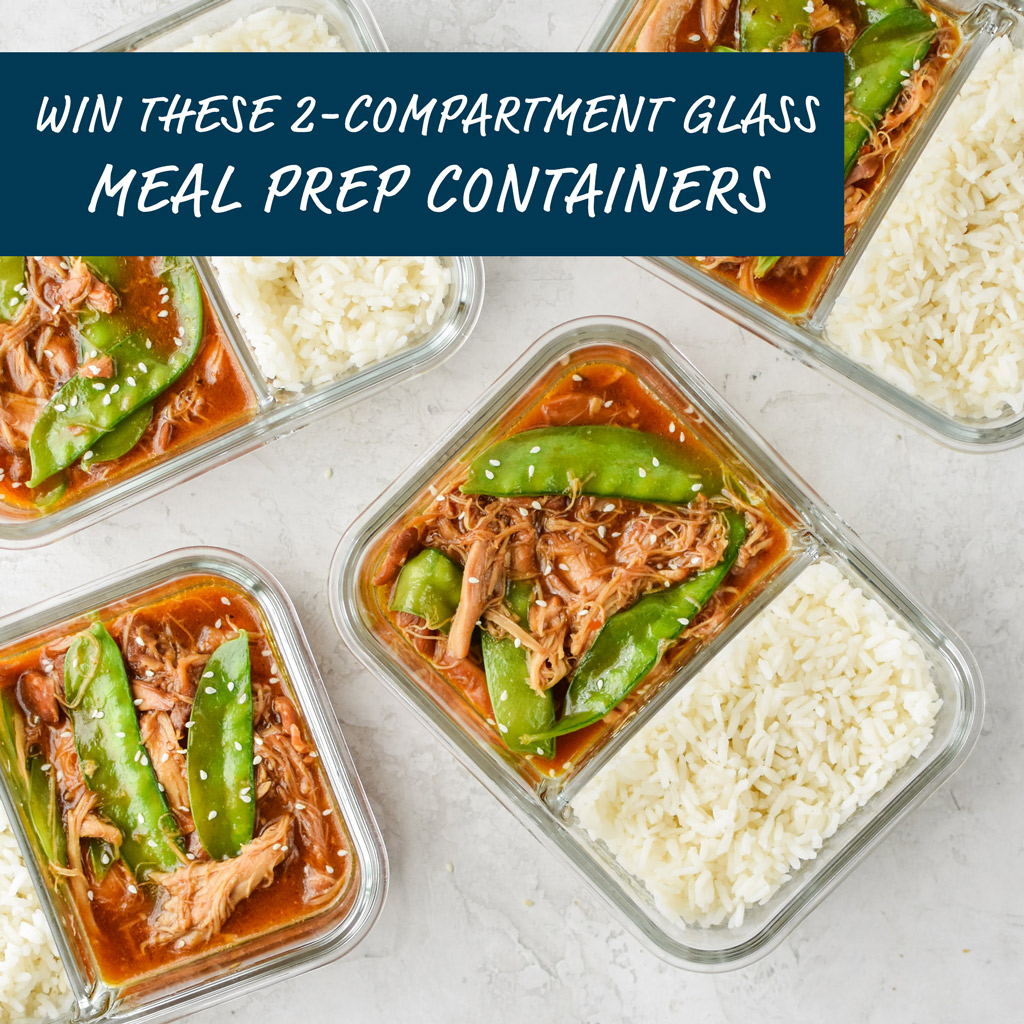 Subscribe to the Project Meal Plan weekly newsletter
to get started with the challenge:
How to participate in the 4-week challenge:
Sign up for the Project Meal Plan Newsletter. This is how you will receive updates about the challenge.
Join the Project Meal Plan Facebook Group. This is where you will share your weekly meal plans each week.
Every Thursday, I will send you an email with a link to share your weekly meal plan in the weekly share thread in the Facebook Group. The first email will arrive Thursday, January 3rd, 2019.
Weekly meal plans can be submitted from Thursday evening when you receive the email to the following Monday at 11:59PM PST. That's just over 4 days, including all weekend. Plenty of time to write up a meal plan for the next week!
The goal is for you to complete your meal plan before the next week begins. So as long as you are accomplishing that, the exact dates of your meal plan don't matter for the challenge.
Your weekly challenge emails will look like this: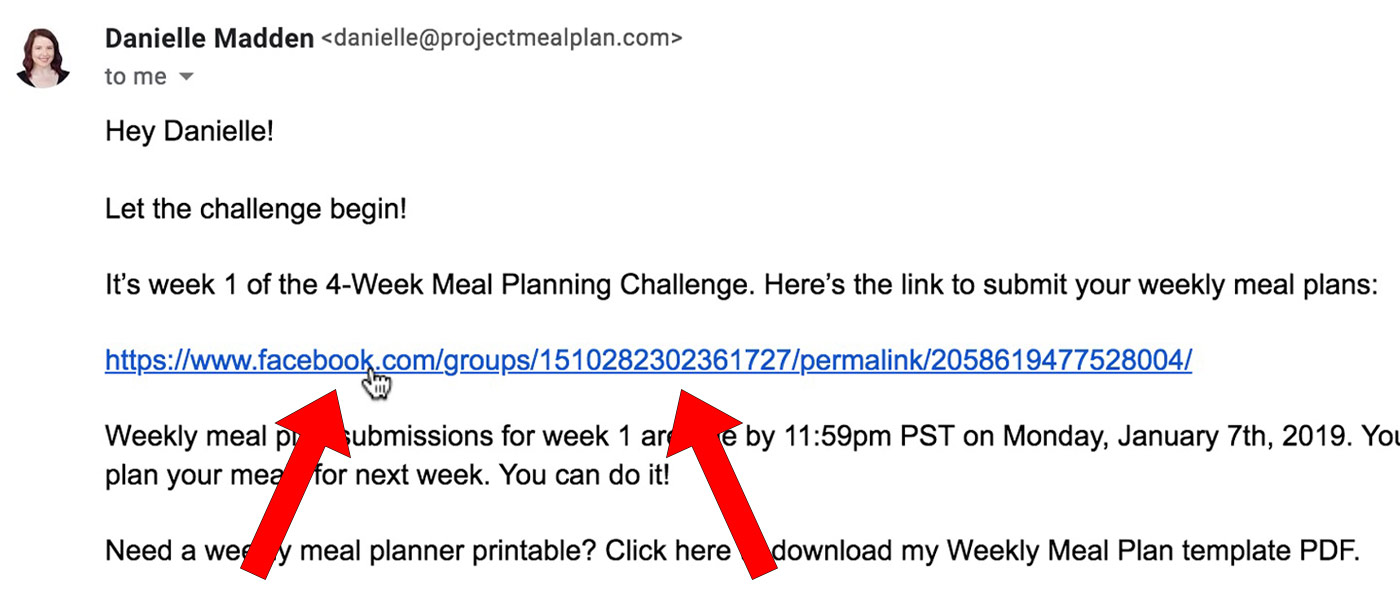 You will need to click the link I send you each week, and share your weekly meal plan in the Project Meal Plan Facebook Group to have your entry count for the week.
RULES to enter the prize drawings:
Your weekly meal plan entry must include at least FIVE days with at least THREE meals planned each day. It's called a challenge for a reason! This can be a screenshot of a planning app, a picture of a handwritten plan, or anything like that.
To be entered to win the 6-qt Instant Pot Duo 7-in-1, you must submit your meal plan all four weeks of the challenge.
Participants who submit weekly meal plans for at least two weeks of the challenge will be entered to win my favorite 2-Compartment Glass Meal Prep Containers!

Sorry, the prize drawing is only open to participants in the U.S. and Canada.

Winners will be chosen by Thursday, January 31st, 2019 and announced in the Facebook Group and by email.

To stay in the spirit of the challenge, I encourage you to do your best to follow the meal plan your create for yourself. While this isn't required for entry into the drawing, it will really help you see the benefits of meal planning 🙂
What are you waiting for? Subscribe to get all the details and participate in the 4-Week Meal Planning Challenge!
When you plan your meals for the week ahead of time, you're more likely to stay organized, make fewer trips to the grocery store, and reduce the overall stress that can come with cooking homemade meals on a daily basis. I also find that my meal prep Sunday routine is much clearer to identify when I know what meals I'll be eating during the week.
And don't worry, I'll be doing this with you the whole time! Can't wait to get started and see how meal planning helps you!

Support and Share Project Meal Plan -
Disclaimer:
 Project Meal Plan is a participant in the Amazon Services LLC Associates Program, an affiliate advertising program designed to provide a means for us to earn fees by linking to Amazon.com and affiliated sites. For more information, please see our
Full Disclosure & Privacy Policy
.