I'm ready to not move again for a very long time. We've still got a couple boxes here and there, full of art supplies and cords. So many cords. Where were all these cords when I needed one single iPhone charger? Anyway, here's my moving confession: I was completely unprepared, food-wise. During (and after) our move, I was either too tired to completely prep food, or we just didn't actually have anything to prep. Plus, with the water issues we were having, cooking simply wasn't an option some of the time. Now that we don't live across the street from Trader Joe's, this quickly became a problem. So now, conveniently after our move, I've thought of 5 Make-Ahead Food Prep Ideas for Moving Day (plus I had to sneak in some pet photos).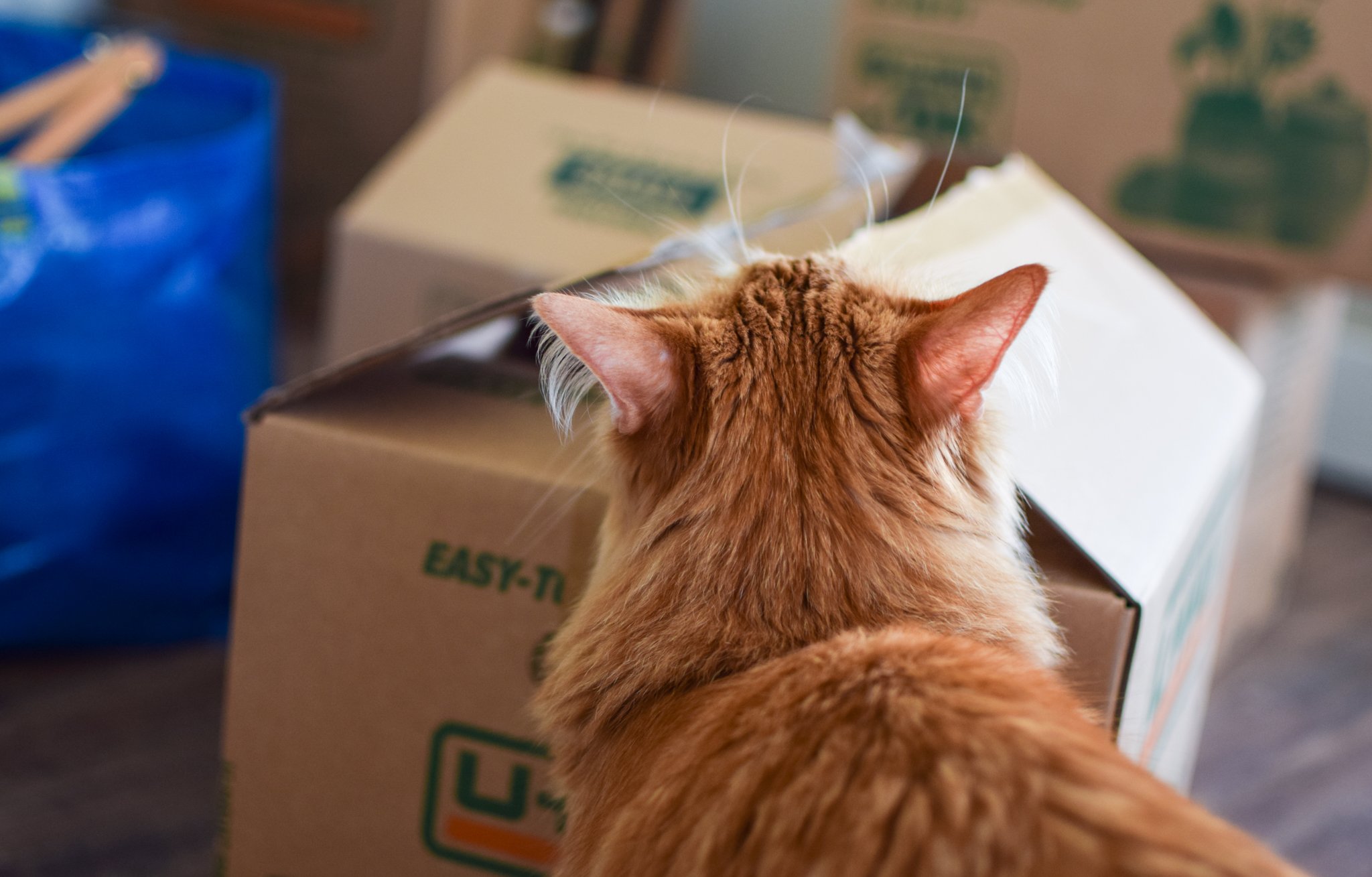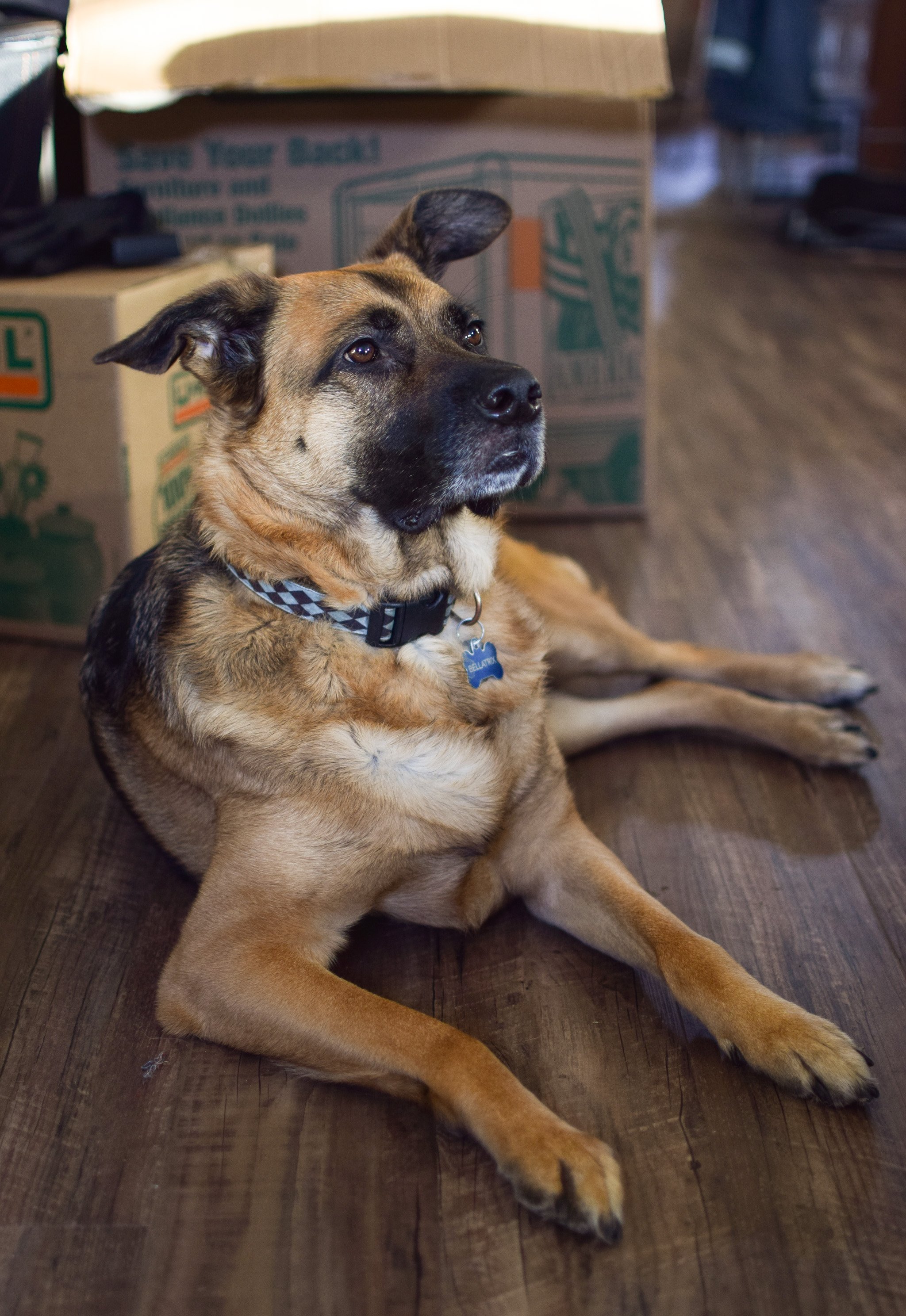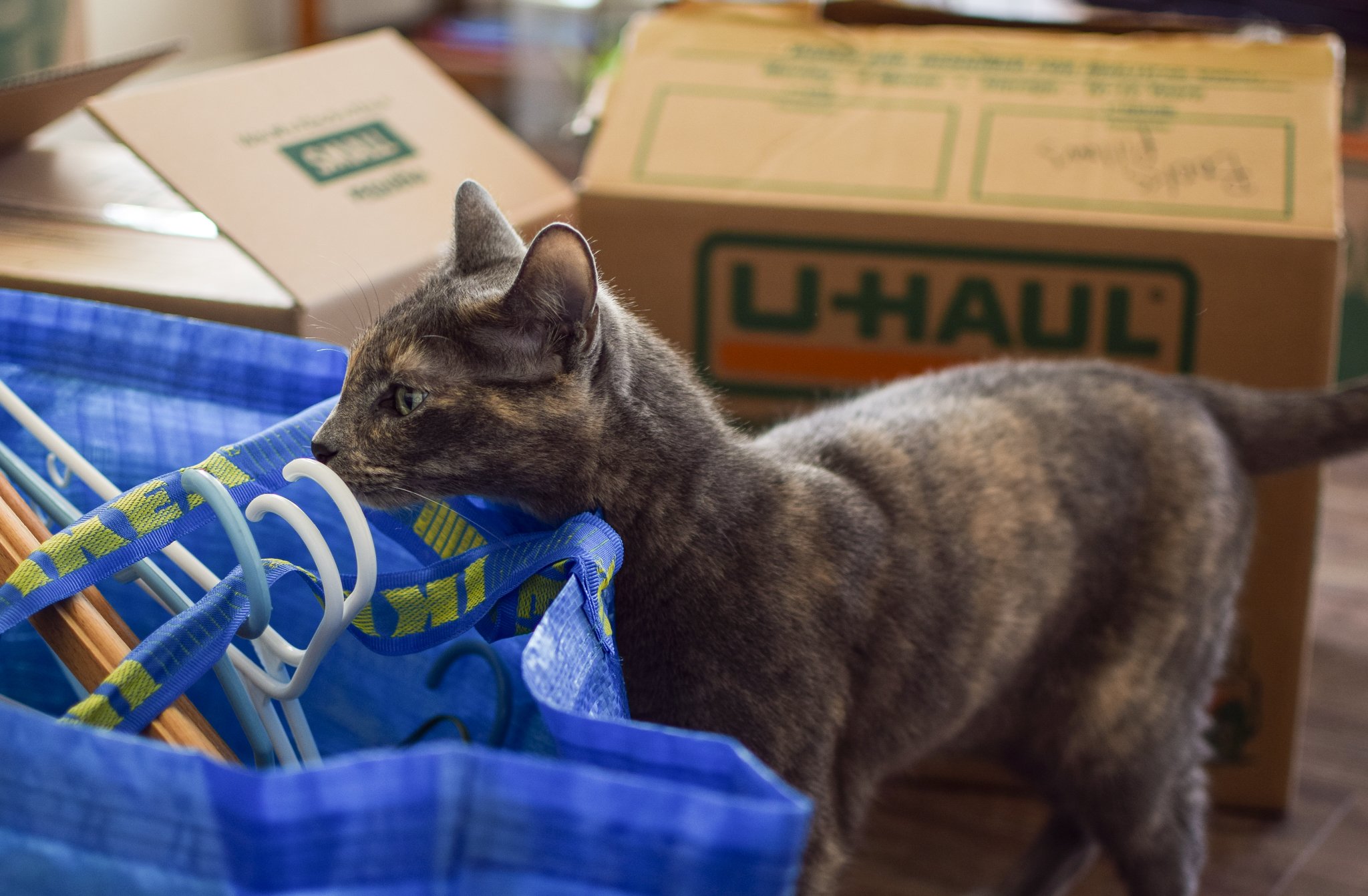 Now that everything is nearly back to normal after our move, I definitely thought of a few things I would have done differently. With a few of these ideas, next time I'll be a little more prepared to fuel us with good food for the move, with out having to go out to eat or buy prepared foods.
1. Make at least one freezer-to-oven ready meal. Probably two.
If you're moving to somewhere near-by or have access to a cooler, you simply can't go wrong with a pre-made freezer meal. You can make it well in advance of your move so it doesn't take time away from packing. I'm liking these ideas – Spinach and Cheese Stuffed Shells from Kristine's Kitchen, or Baked Chicken Fajitas Freezer Meal from Thriving Home. Both look filling after a long day of moving! If you're looking for some freezer-friendly chicken marinade ideas, this post 7 Chicken Marinade Recipes You Can Freeze from Sweet Peas and Saffron is incredible!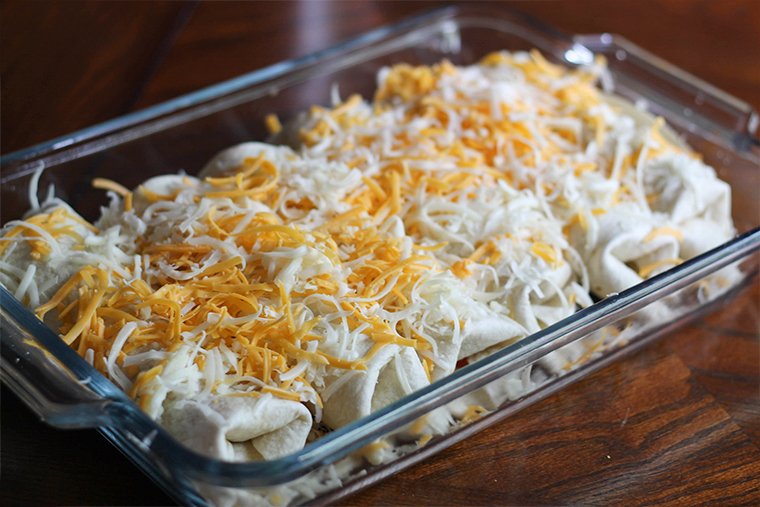 Photo: Thriving Home
2. Use up leftover veggies, meats, and grains with 'kitchen-sink' style salads.
Take a quick inventory of all your food (freezer, fridge and pantry). If you have veggies or grains of any kind, I'm betting you can make some kind of salad out of it. Here's a super helpful guide called How to Make the Perfect Mason Jar Salad from PureWow. Seriously, if you just hit up Pinterest and type 'mason jar salads', you will be hit with a million ideas. If you type in the same words, plus the ingredient you have on hand, I'm sure genius will strike. I like the look of this Tuna & Arugula Jar Salad from Homemaker's Habitat.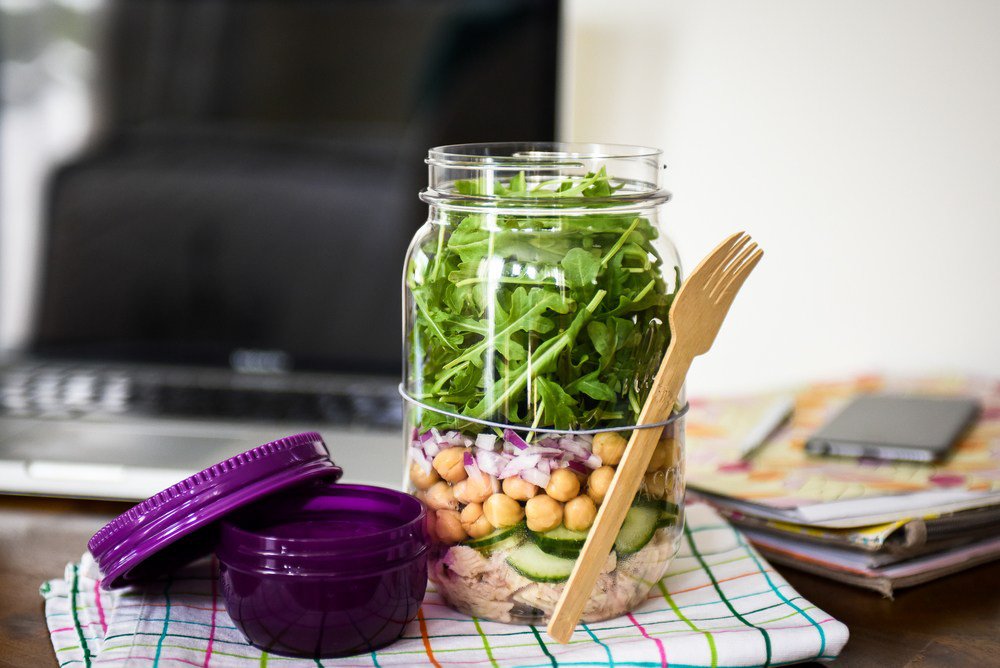 Photo: Homemaker's Habitat
3. Make breakfast freezer-friendly and portable.
If we had these around during our week of moving in, it would have been such a time saver. I ended up cooking eggs some mornings, and we did enjoy a few smoothies, but these Make-Ahead Freezer Friendly Breakfast Burritos would have been perfect. Got muffins or bread that needs to be used up before the move? You can also try Freezer Breakfast Sandwiches from Damn Delicious.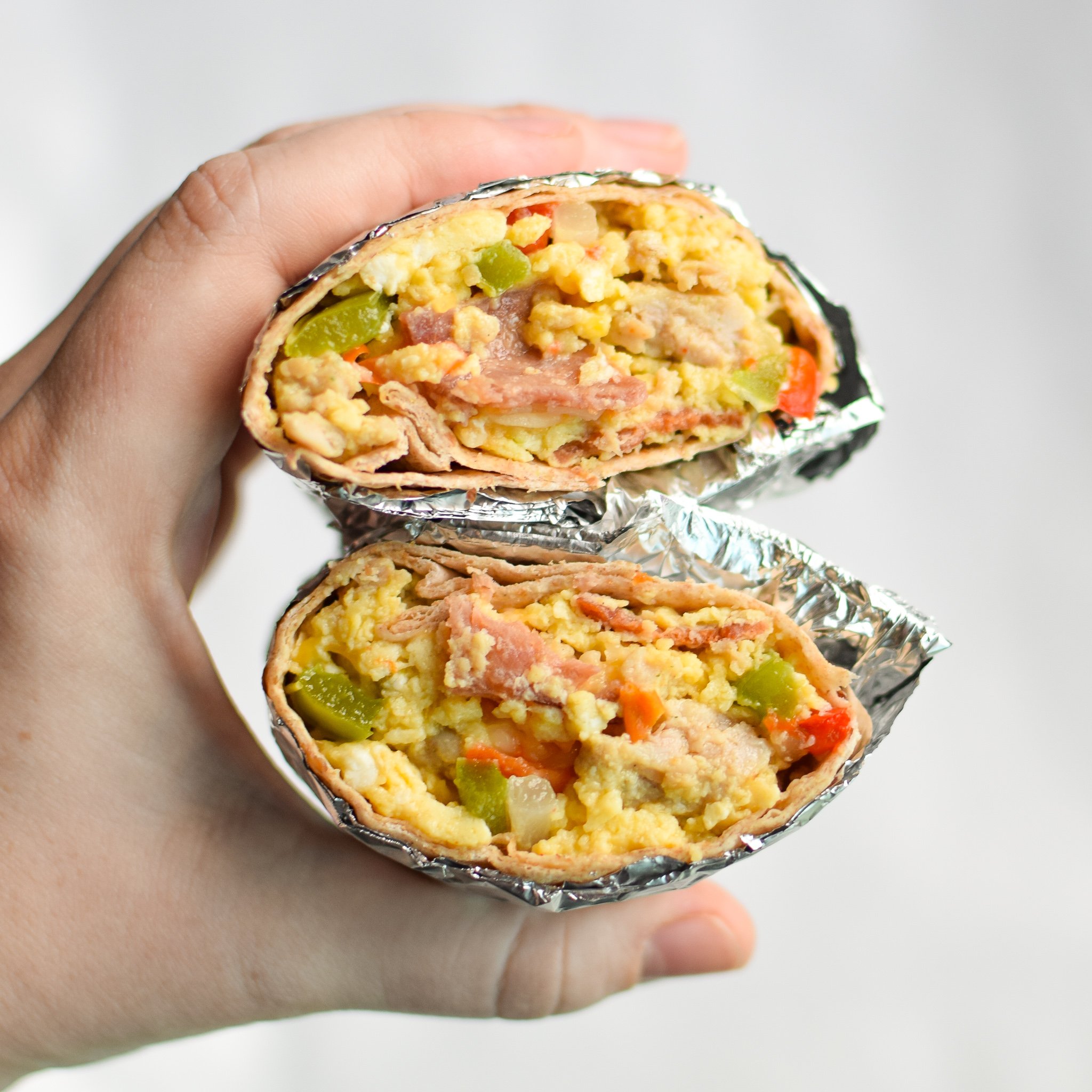 Photo: Project Meal Plan
4. Prep or portion snacks. Or both.
Nuts, crackers, trail mix, homemade bars, fruits, veggies – prep and portion anything as a snack for the big day (as long as if will fit in your purse or bag-on-hand). During our move, we were driving around in our U-Haul, all our food was packed, and we had ZERO snack access. I would totally change this situation next time. Measure out your portions in Ziplocs or tupperware containers (inspiration: Snack Combos That Will Rock Your Meal Prep from Beach Body). Another option is to make your own snacks from scratch and use up some of your dry pantry goods. These Raw Chocolate Chip Cookie Dough Bites look absolutely terrific, and I might have to go make some even though we're done moving.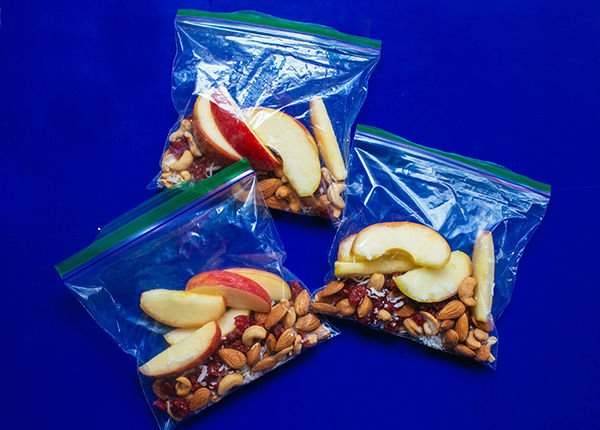 Photo: Beach Body Blog
5. Make a batch of chili a couple days ahead of the move.
This way, you'll have ready to heat chili (OR soup if you choose) that's filling, but you can also use up some of those random cans of beans you've got way in the back of the pantry. You can loosely follow this Slow Cooker 4-Bean Turkey Chili recipe from Project Meal Plan. Another option is to make a kitchen-sink style soup with whatever you have left (here's an eye-popping recipe for Kitchen Sink Chili from Spoon Fork Bacon). Spend less time cooking in the days before your move so you actually have time to pack. This idea is particularly applicable if you're moving in the winter or spring time!
Photo: Project Meal Plan
Other Resources Related to Moving & Food:
Hopefully, some of these make-ahead food prep ideas for moving day save you time and keep you fueled. Of course, it can be really difficult to deal with your food when you move, particularly if you're moving far away from your original home. If prepping and then transporting your food isn't an option, please Find Your Local Food Bank and make a donation of your excess food. You can also check out Move for Hunger, a company that partners with relocation companies across the United States to collect unopened, non-perishable food items and deliver them to families in need.
Here are some other ideas for dealing with food while moving: