You hear it everywhere. Cook food at home, save money! Meal prep is life! Don't eat out – it's way too expensive! Okay… but how? Can we have some deets on that? I hear you. I got you. And, I've got a few answers. So, what are some ways you can actually save money by not only cooking at home, but planning and preparing food in advance? Based on my own experience meal prepping and lots of grocery shopping, I've compiled a list of 15 Totally Doable Ways to Save Money When You Meal Prep.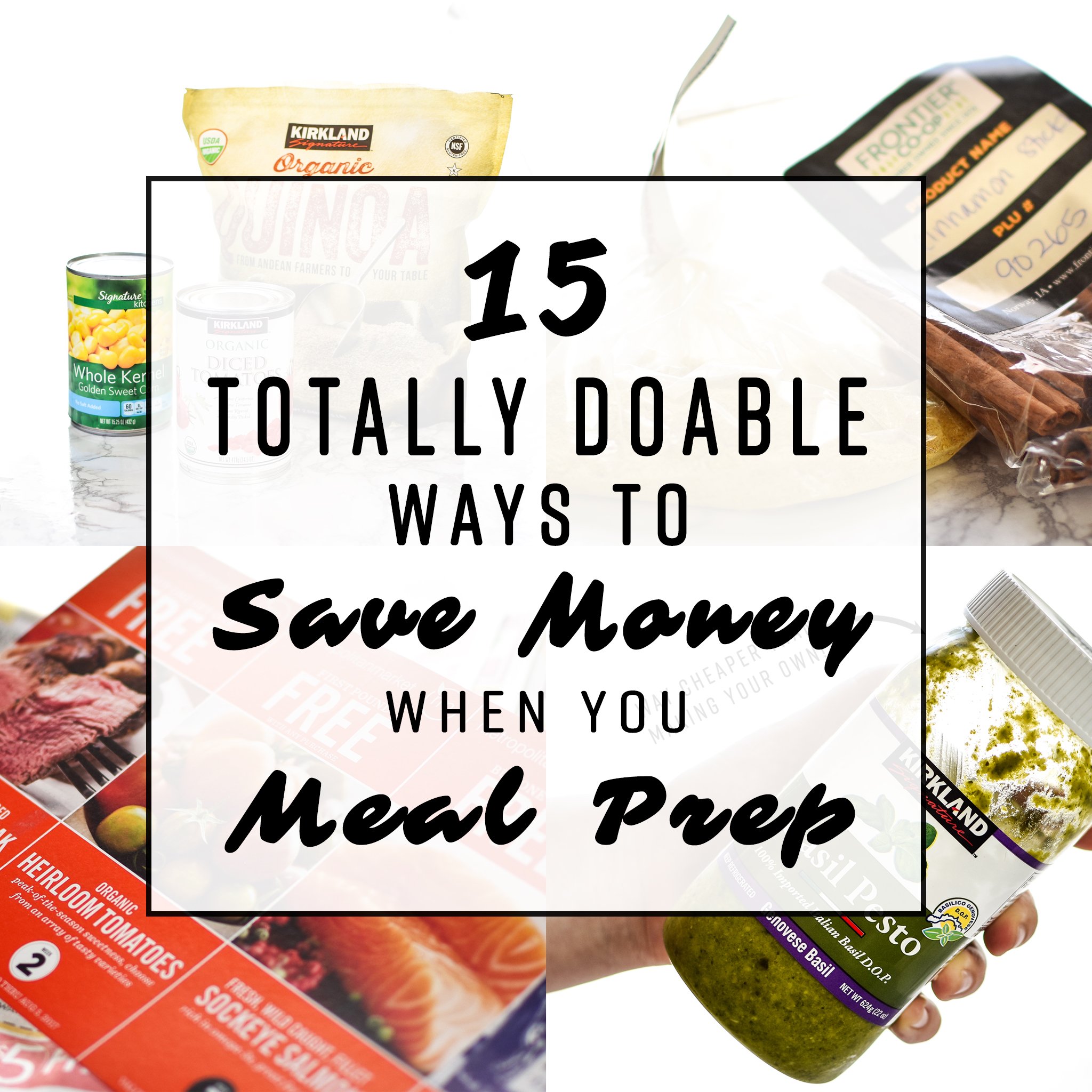 1. Look for coupons and sales events on things you actually eat.
Got your coupons? Now start brainstorming ideas based on those coupons. Okay, okay, I know. Normal meal prep advice is to make a meal plan, then shop for the ingredients you need. My advice to save a little money? Find some coupons, then make your meal plan, then go shopping. Plan on saving – don't just hope for it when you get to the store.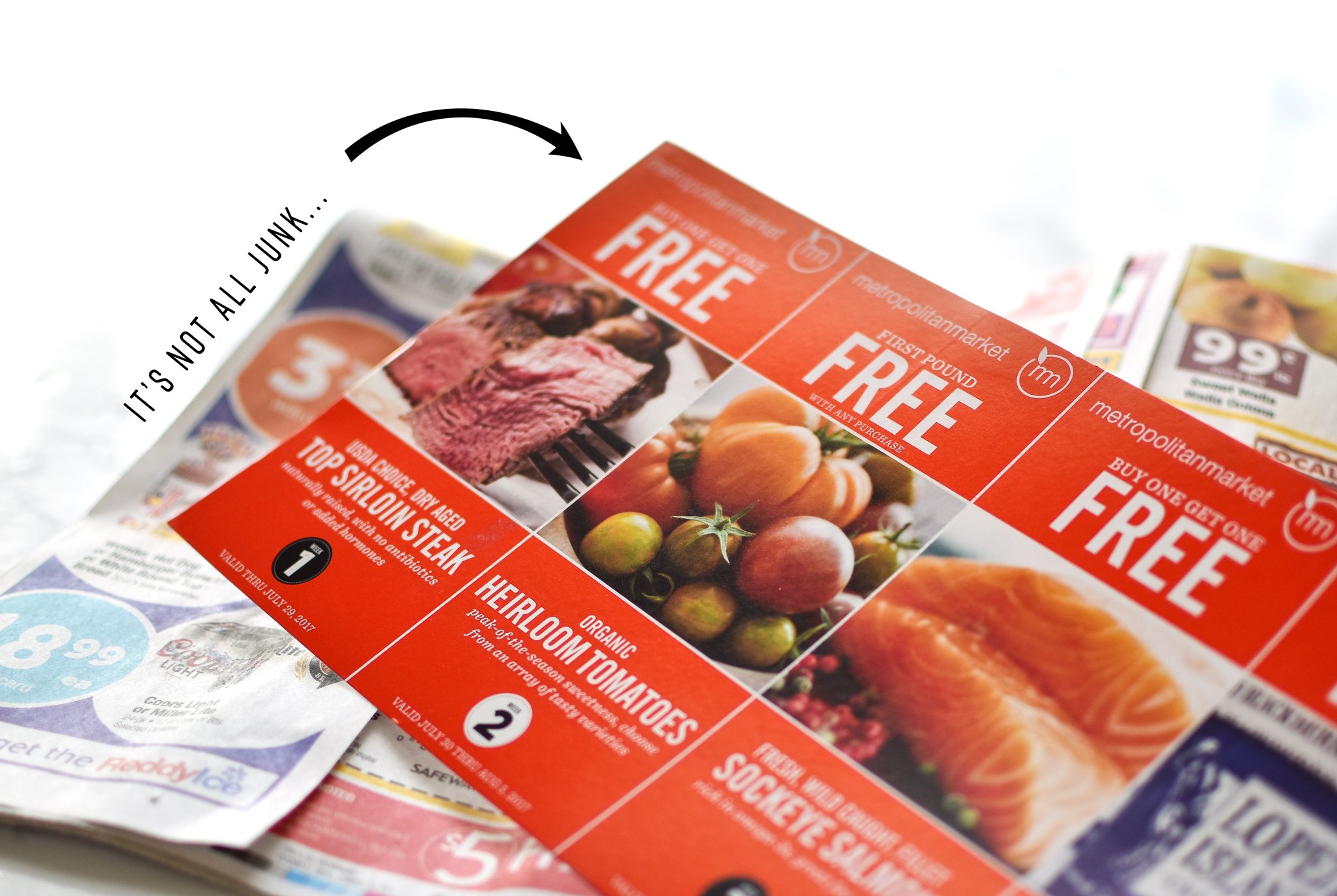 2. Take a quick inventory, so you don't buy something you already have.
Whether it's a perishable item or pantry staple, maybe just double check to see if you already have what you need. Personally, I tend to get confused about which vinegars we have and don't have… so let's just say we have tons of rice vinegar taking up way too much space (at least it won't go bad anytime soon). If you buy something perishable that you end up not needing, check with your grocer about their return policy or give the item away instead of wasting it!
3. Consider keeping an herb garden full of the herbs you use most.
For us, it's cilantro. It's so convenient to just run outside and grab some cilantro when needed. While this isn't a year-round solution for all, it can still save you a few bucks every time you would have bought a bunch of cilantro or rosemary… or whatever you like.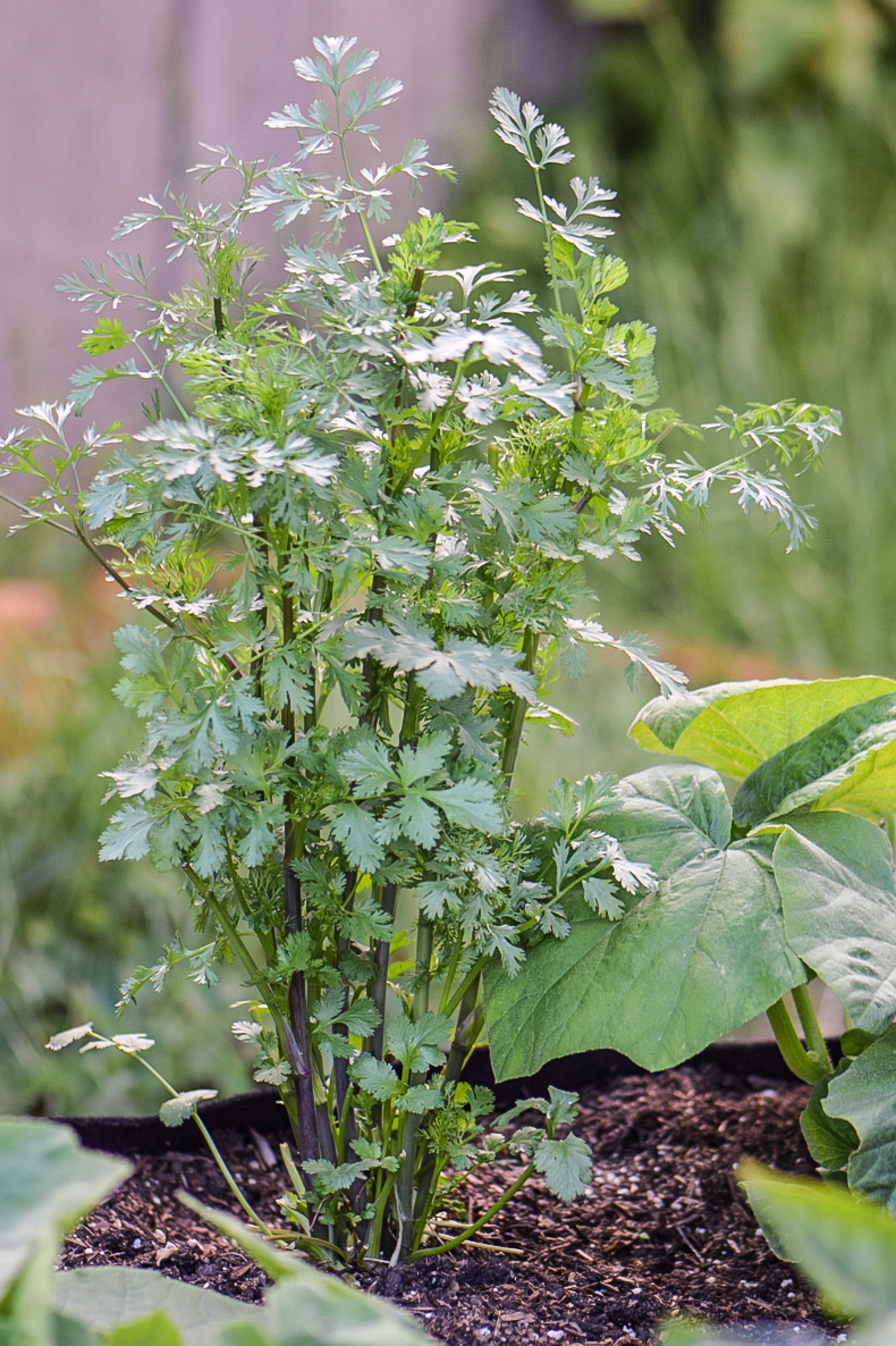 4. Substitute inexpensive protein sources such as beans, eggs, and legumes.
I love the phrase, "extend your dishes". Making tacos? Add some kind of bean to your mix, or toss in some lentils with the meat. Just one more can or cup of a cheaper protein source can make a meal seem much bigger and more filling for a little less money.
5. Remember, a few things are actually cheaper to buy premade than make from scratch.
Fancy sauces, dressings, pesto… Of course I'm not saying everything is more expensive to make at home, but I am saying, do your research! We absolutely love pesto around here, so I made some at home and did a few calculations. Guess what? It's WAY cheaper to buy pesto in bulk at Costco than make it with fresh ingredients myself. It's even a tad cheaper still than buying pesto at the grocery store. See the math here: Store-Bought Vs. Homemade Pesto: Which is Cheaper?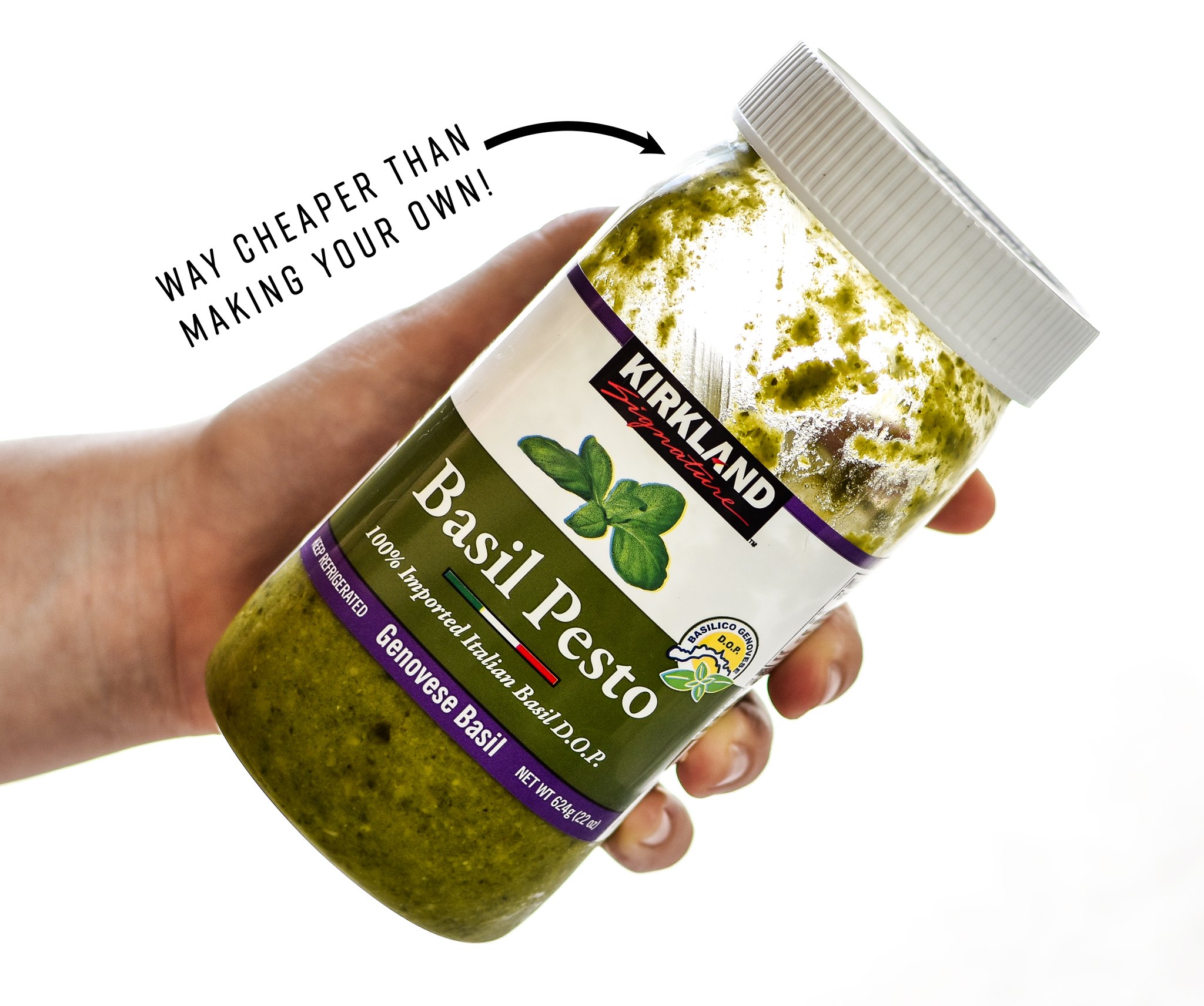 6. But avoid pre-cut fruits and veggies.
Yeah, I know. I am telling you to do a little more prep work. But it will save you money. Not only fruit, but things like potatoes and kale too. Check the prices! According to CBS News, pre-cut onions are marked up 392 percent compared to a whole onion. Geez.
7. Don't buy single serve items – you're paying for packaging too.
And it's a waste of packaging. I know there are tons of companies doing those "100 calorie" packs. They are appropriate every once in a while… but I fully believe that you can portion things yourself (with a scale and some reuseable containers, right?). Not only do larger packages tend to cost less per serving, but you're using more packaging and creating more waste with those single serves.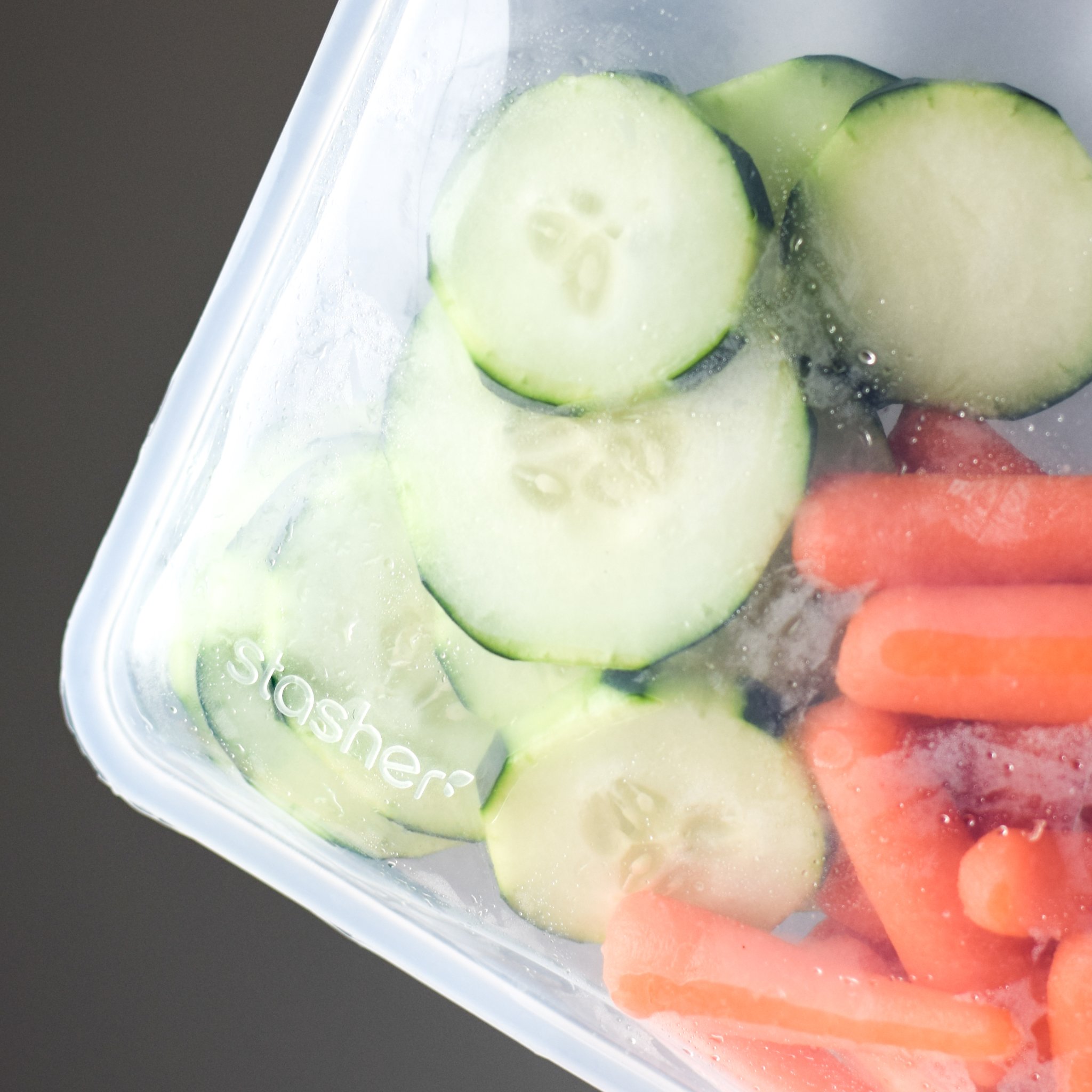 8. Consider a membership at Costco or other wholesale retailer. Buy in bulk when you can.
There are some serious savings to be had from buying your cooking staples at Costco. We buy everything from avocado oil to chicken breasts to sea salt! I've actually calculated that the savings are REAL, which you can check out in 7 Things from Costco That Make Meal Prep Better (and Cheaper!).
9. Don't forget the bulk department at the grocery store.
You can buy as much or as little as you need, which helps avoid waste in the future. Often, you save money on packaging as well. It also gives you the opportunity to try a new spice or grain without buying the an entire package.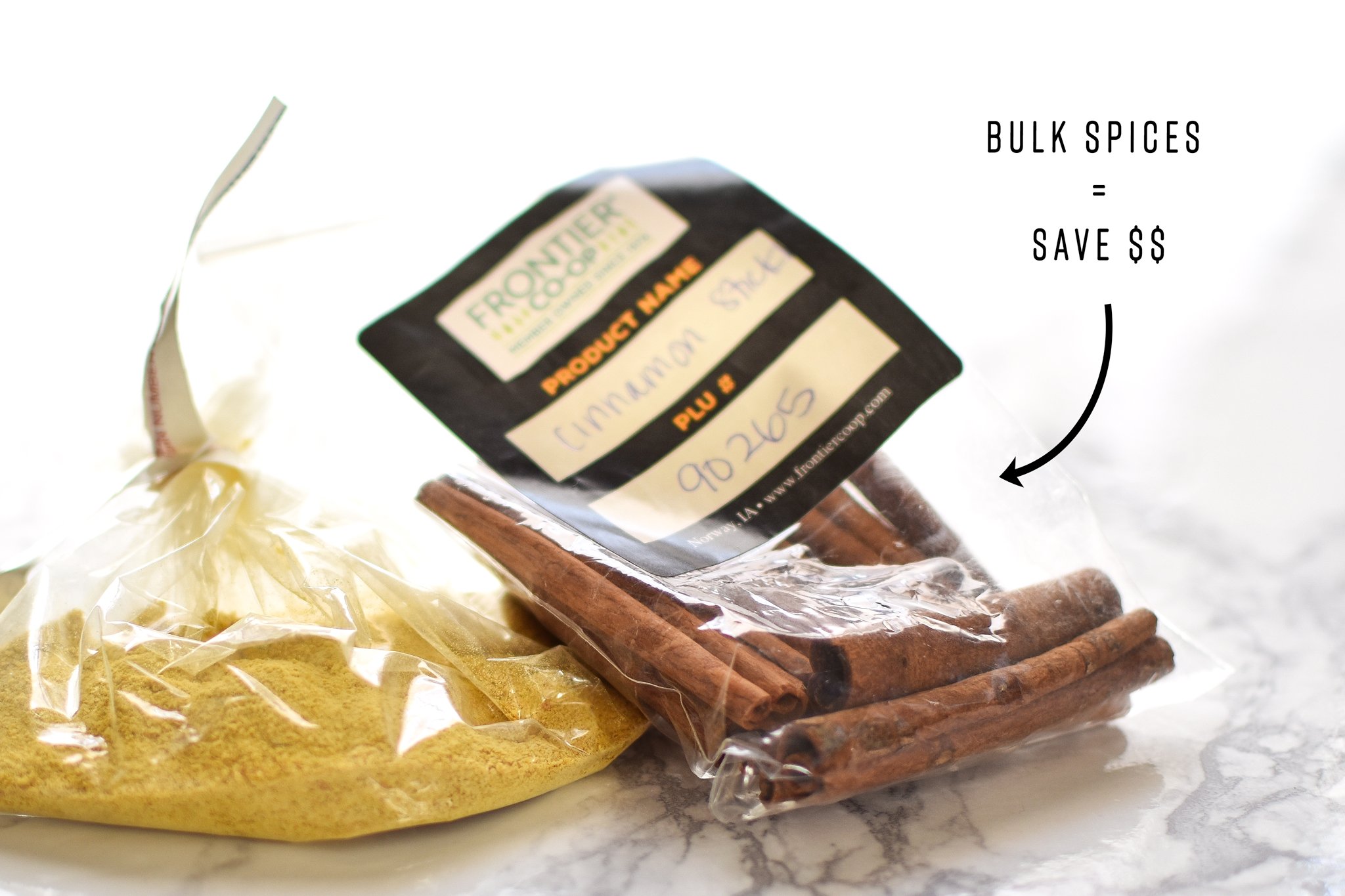 10. Once you make the list, stick to it (with rare exceptions).
Unless you find some super sales (on non-perishables or things you can freeze), stick to your list! It sounds easy, or obvious. But I'm serious. If you planned everything out, there's not really a need to buy anything more. The worst thing that could happen is the food goes to waste. Not cool.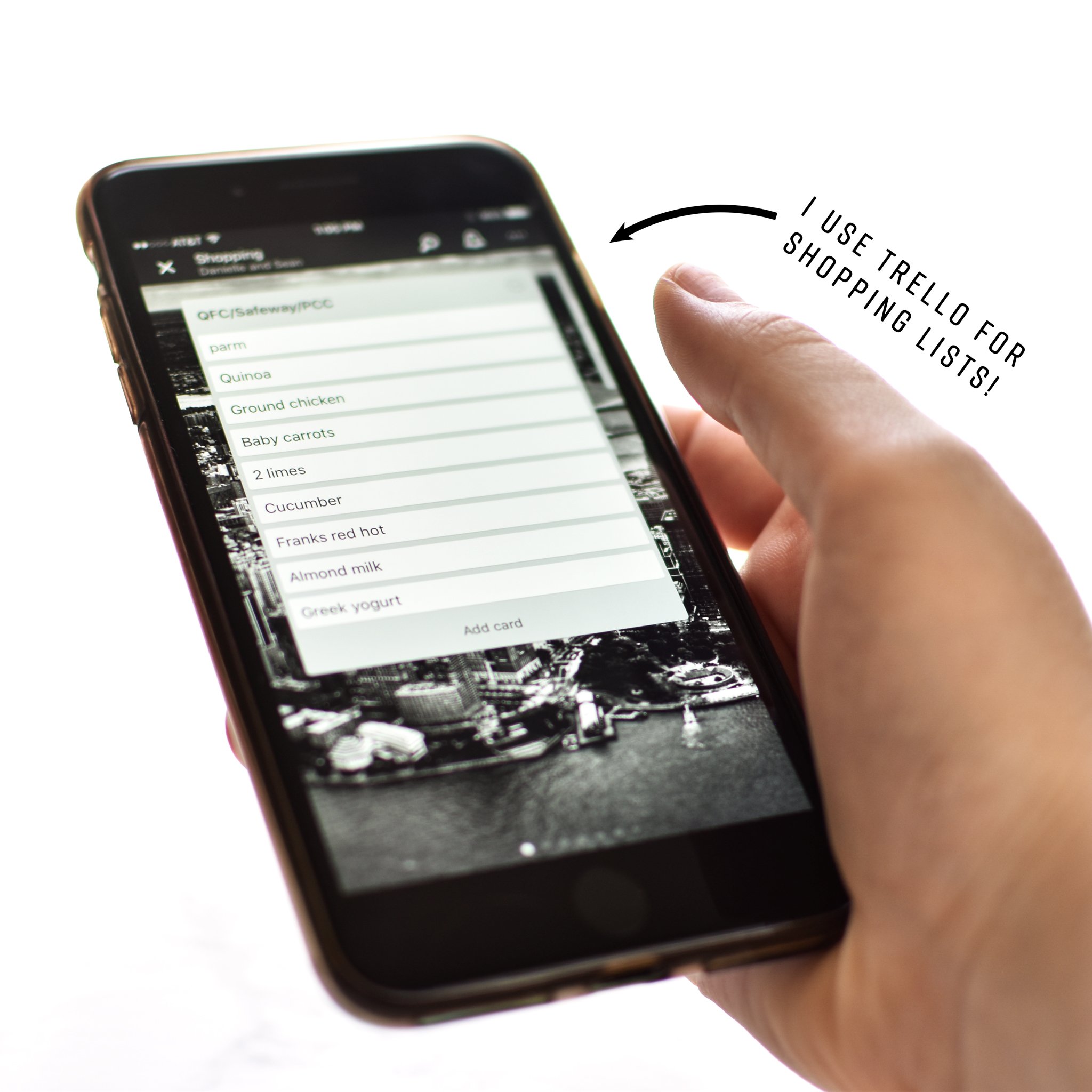 11. Pick generic brand products when you have a choice.
They are often way cheaper for almost the same product, with a few exceptions. Check and compare, then make a list of items you don't mind buying the store brand version of to help you remember. This includes Costco brand! Kirkland Signature is often dramatically cheaper and the same or better quality than name brands.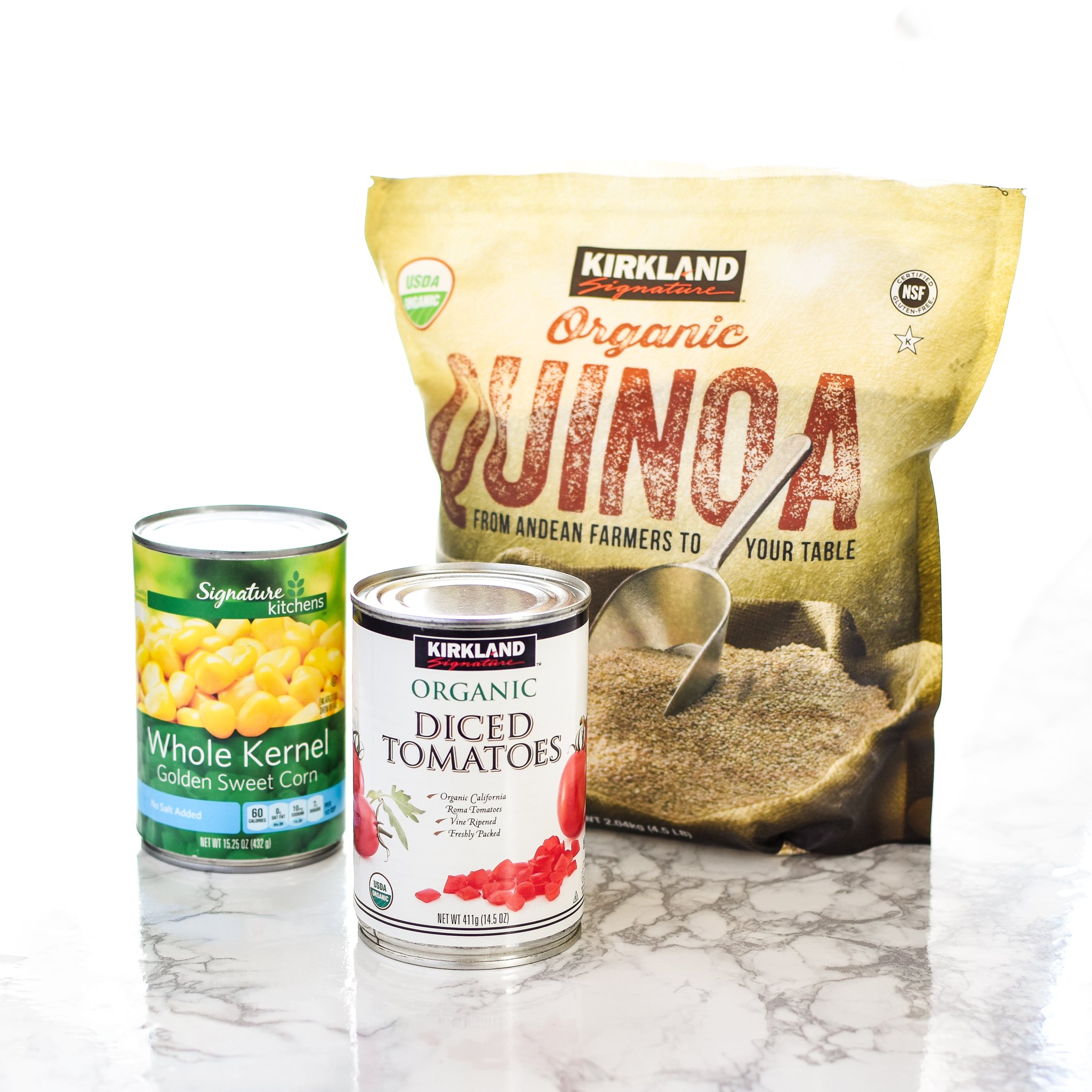 12. Compare by looking at price per ounce instead of price alone.
Packaged items can be all shapes and sizes – some might even look bigger to fool you if there's less inside. Compare by weight or by ounces, which is often listed on the price tag in small print.
13. The freezer is your friend!
The title pretty much says it all here. If you made something huge that you might not be able to eat, put it in the freezer! Make sure to properly wrap and label your food. Check out Good Housekeeping's Guide to Freezing Food and The Best Way to Freeze (and Thaw!) Meat from The Kitchn.
14. Use quality containers that have airtight seals to keep food fresh.
I admit, I haven't yet tried every single food storage container out there. But my long-running favorite food storage brand is Pyrex. They don't break, like ever. They don't stain. They seal very well. Dishwasher-safe. I could continue but I won't. All I'm saying is get yourself some containers to store to your food. I use these 4-cup Pyrex bowls for individual meals, but I have lots of sizes of Pyrex containers.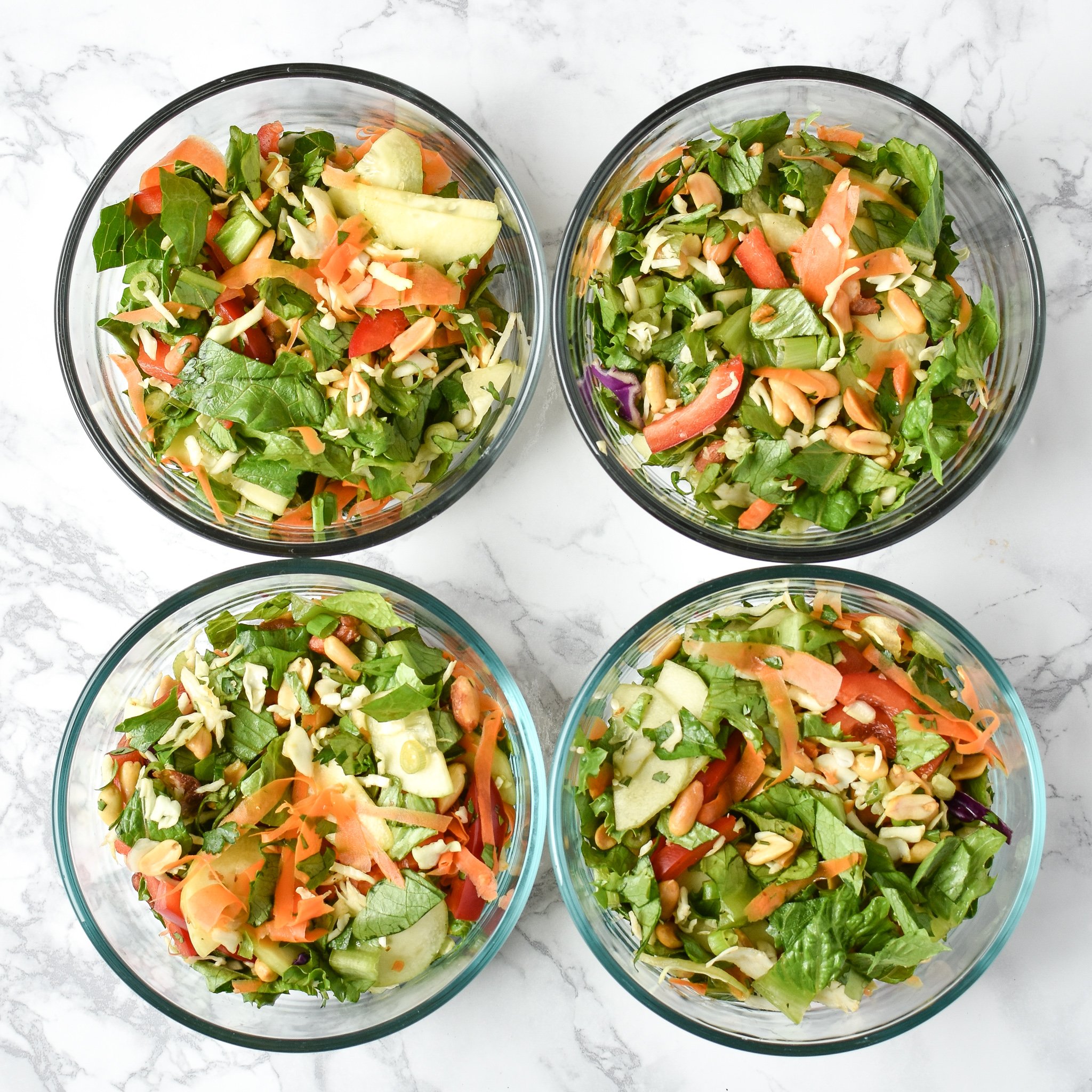 15. Remember to actually eat what you meal prep at home.
Letting food go to waste seriously sucks. Not only does your money go to waste, but every step of the process that got the food to your house was pretty much a waste too. Not to mention if you spent time and energy cooking the food. I know nobody is perfect, but I feel really crappy anytime we aren't able to finish something off around here. Save money by eating what you make.
How do you save money when you meal prep?? Leave a comment and let me know! You better try all the Totally Doable Ways to Save Money When You Meal Prep!