Change up your normal lunch prep routine with some ideas that do not require reheating – just store in the fridge and grab when lunchtime arrives. Here are 16 Make-Ahead Cold Lunch Ideas to Prep for Work This Week!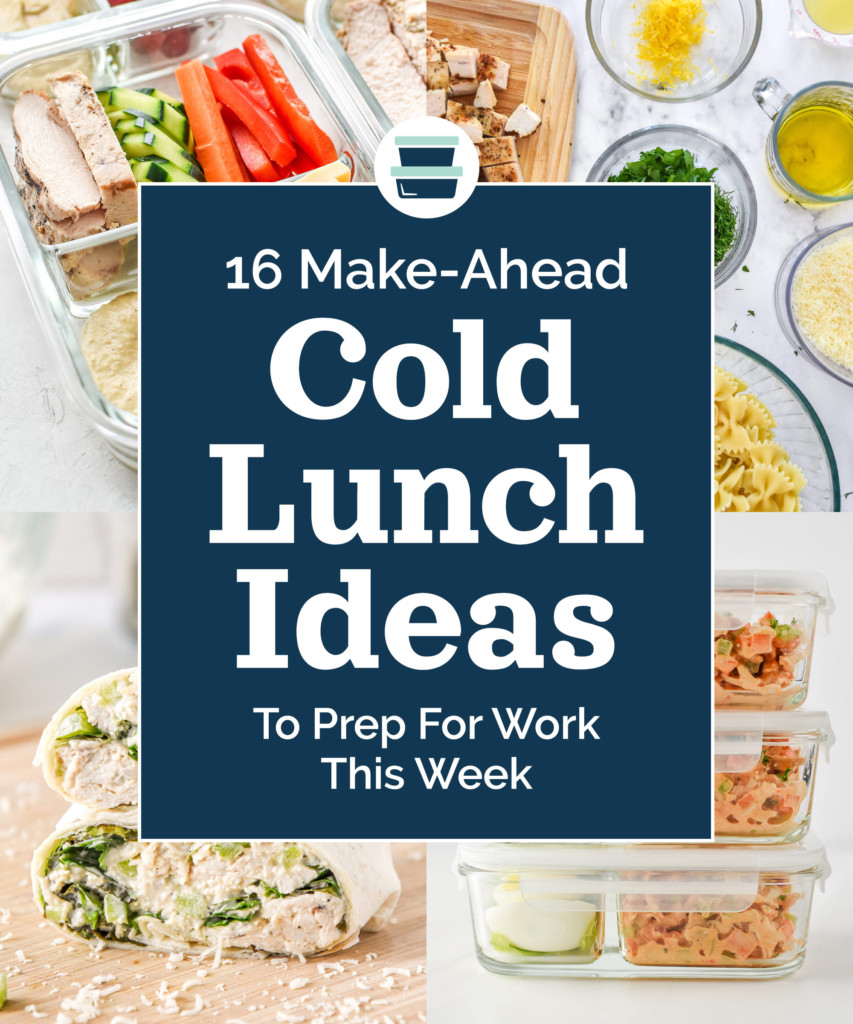 Some people love cold lunches, others needs them out of necessity, because there's no way to reheat at work! Either way, eventually we all need some variety in those cold lunch meal preps.
Below is a list of 16 delicious make-ahead cold lunch ideas. Some are variations on classics (think chicken salad or turkey wraps), and others are new to me, but maybe you've tried (salmon rice balls!). I'm sure there's something on this list you'll love!
Video of my Top 5 Favorite Make-Ahead Cold Lunch Ideas (1 minute 25 seconds):
New to meal prep? Here are my best tips:
Keep it simple. Instead of trying to cook four brand new recipes all in one day, pick only one, maybe two new recipes at a time. After some practice, they'll become easier and you can add another new recipe without getting overwhelmed.
Break it down over a couple days. Don't try to plan, shop and cook all in one day. Instead, do a maximum of one of two of those tasks per day over time.
Get some sturdy containers. Invest in some high quality glass containers. Your food will last longer and stay fresher in containers with airtight seals. I also love clear glass so you can see exactly what's inside. More of my container recommendations here.
How to Meal Prep for Beginners: More info for meal prep beginners here 🙂
16 Make-Ahead Cold Lunch Ideas To Prep For Work This Week