For my entire life, I've only heard the best things about Hawaii, and I'm so SO thrilled I finally made the trip! We spent a total of nine nights and ten days on Oahu and Maui during the beginning of February 2019, and I can definitely say (for both of us), it was the best vacation of our lives! Since it was a long trip and I took tons of photos, I've split this PMP Travels post into two parts! Here's Part 1 with all the cool stuff we did in Oahu!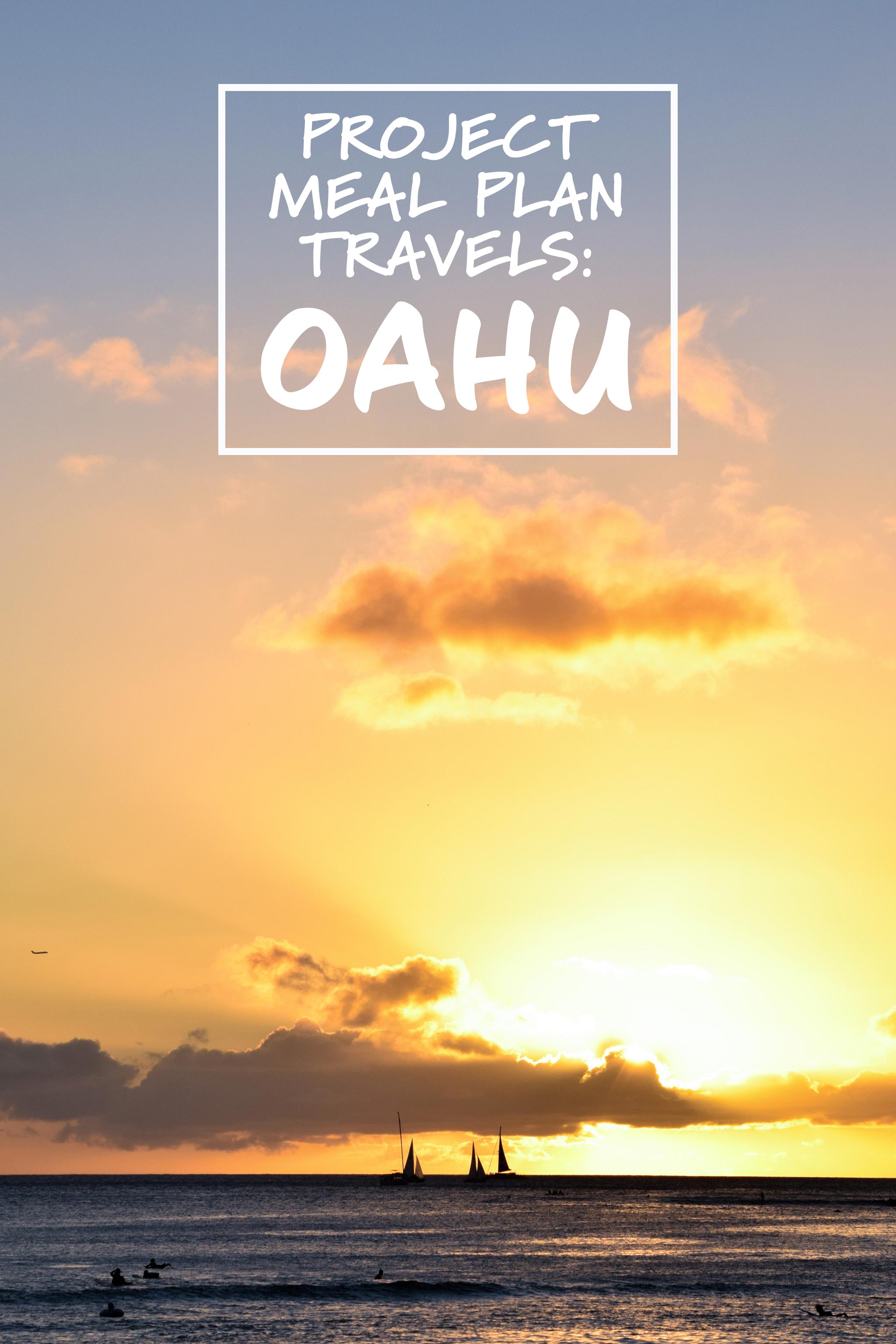 I've never felt so ready to go back to a spot after just leaving. From the welcoming people, to the amazing views, and spectacular food; it was the absolute best.
This is probably going to be the most like a real "blog" that this blog has ever been. I've never shared much about any of my travels before – we usually don't go to such seriously amazing places with so many things to see, and most of the time I don't take my DSLR camera, so pictures are usually limited and lackluster.
But Hawaii was different on so many levels. And I'm going to get real for a second and tell you that I'm sharing this post for 95% selfish reasons. I don't want these amazing pictures with so many memories attached to get lost in my photo backup and rarely be seen. I'm posting these photos so I can go back to it all with just a few clicks. And I guess you can look at them too!! 🙂
Some of these photos were taken with my iPhone, and some were taken with my DSLR camera. But they're all in chronological order. Sometimes I wasn't able to take my DSLR or didn't have it with me, but the iPhone photos are pretty good too.
WAIKIKI BEACH
We flew into Honolulu on Friday morning and then spent the afternoon exploring Waikiki Beach. I keep telling everyone it reminded me of the Vegas Strip (minus gambling plus the beach), because of how there were people and ABC Stores everywhere. Like, on every corner. And tons, tons, tons of shopping. The sunsets were unreal. Sail boats, paddleboarders, surfers, people, everywhere.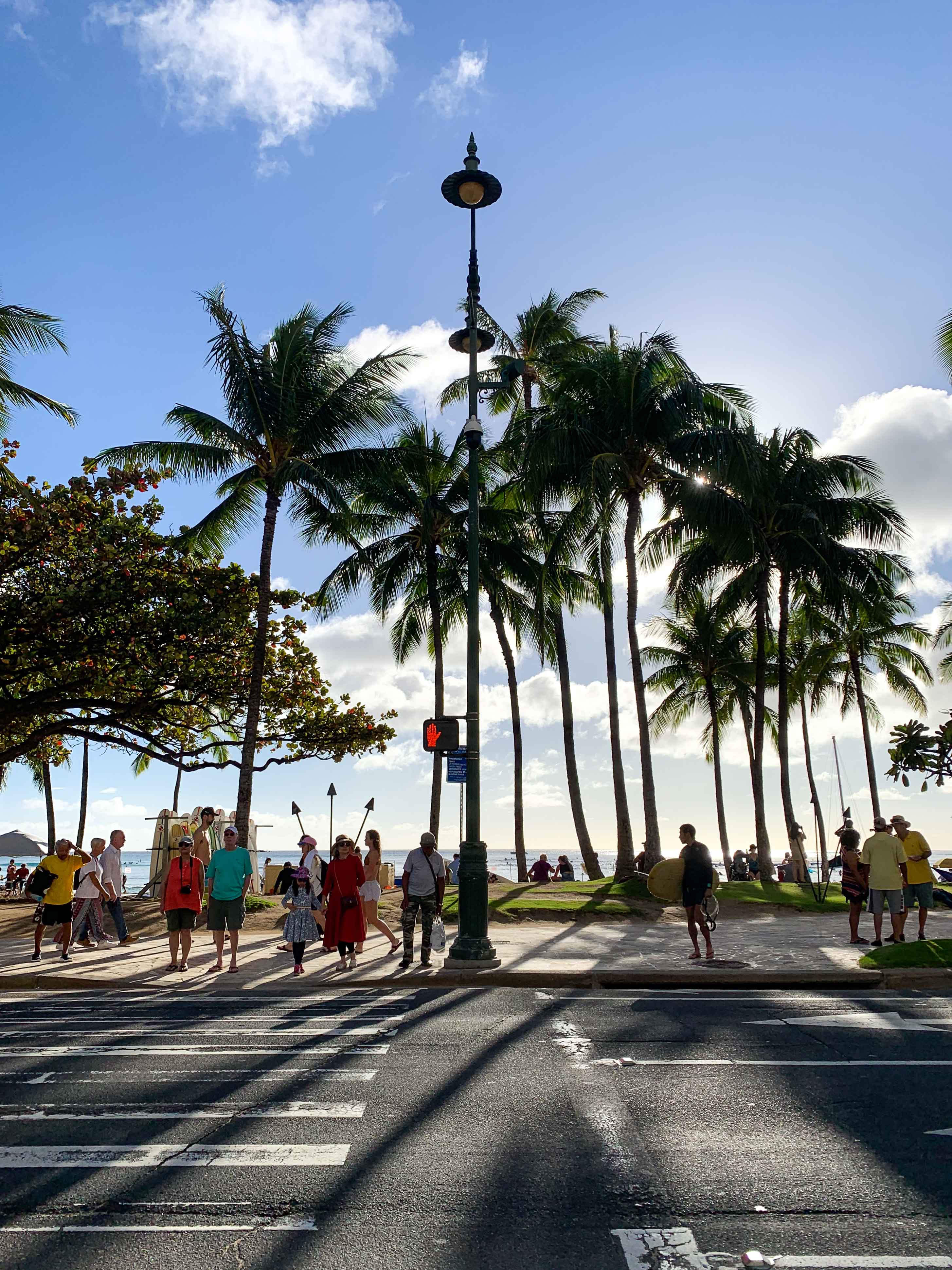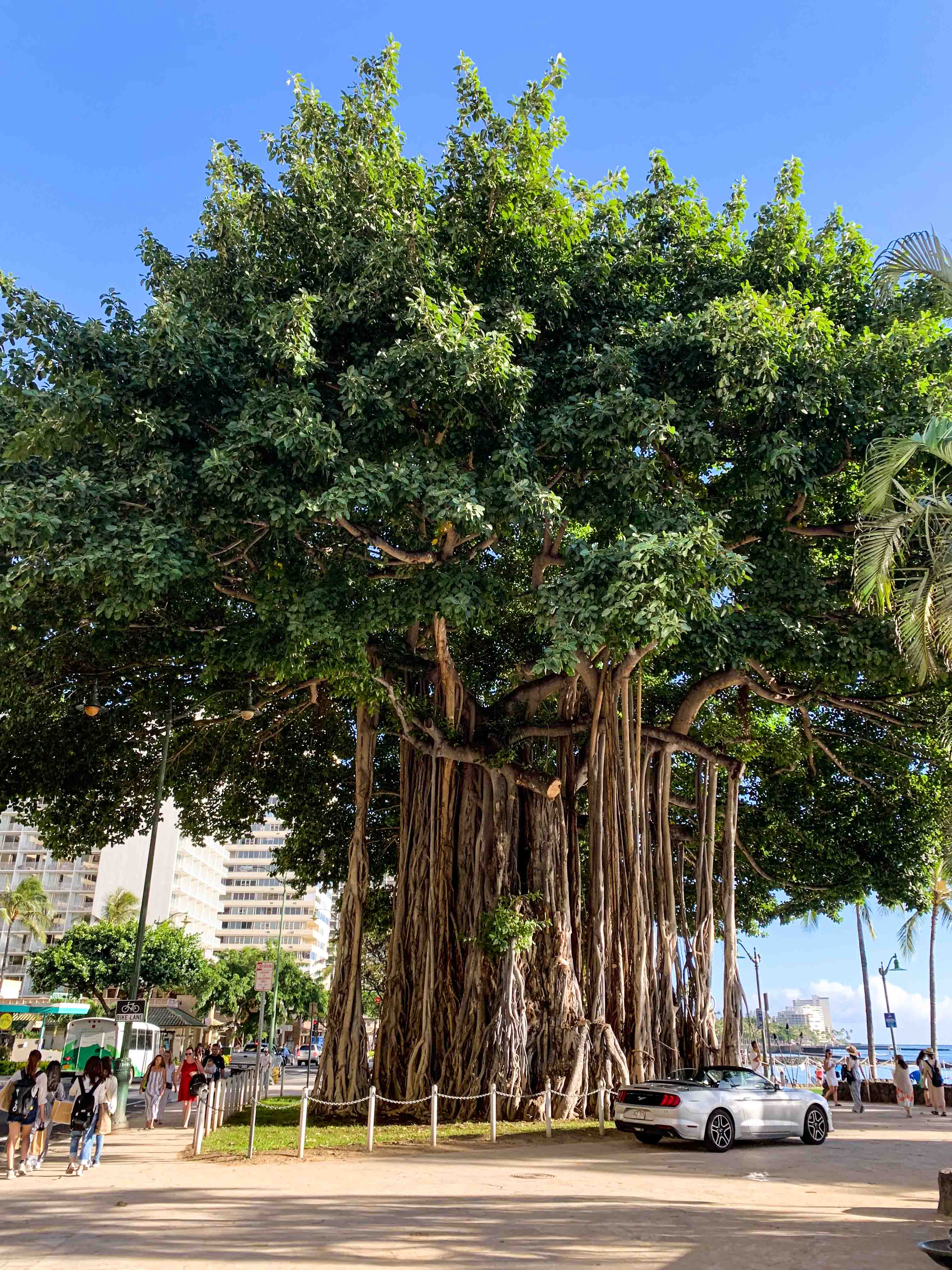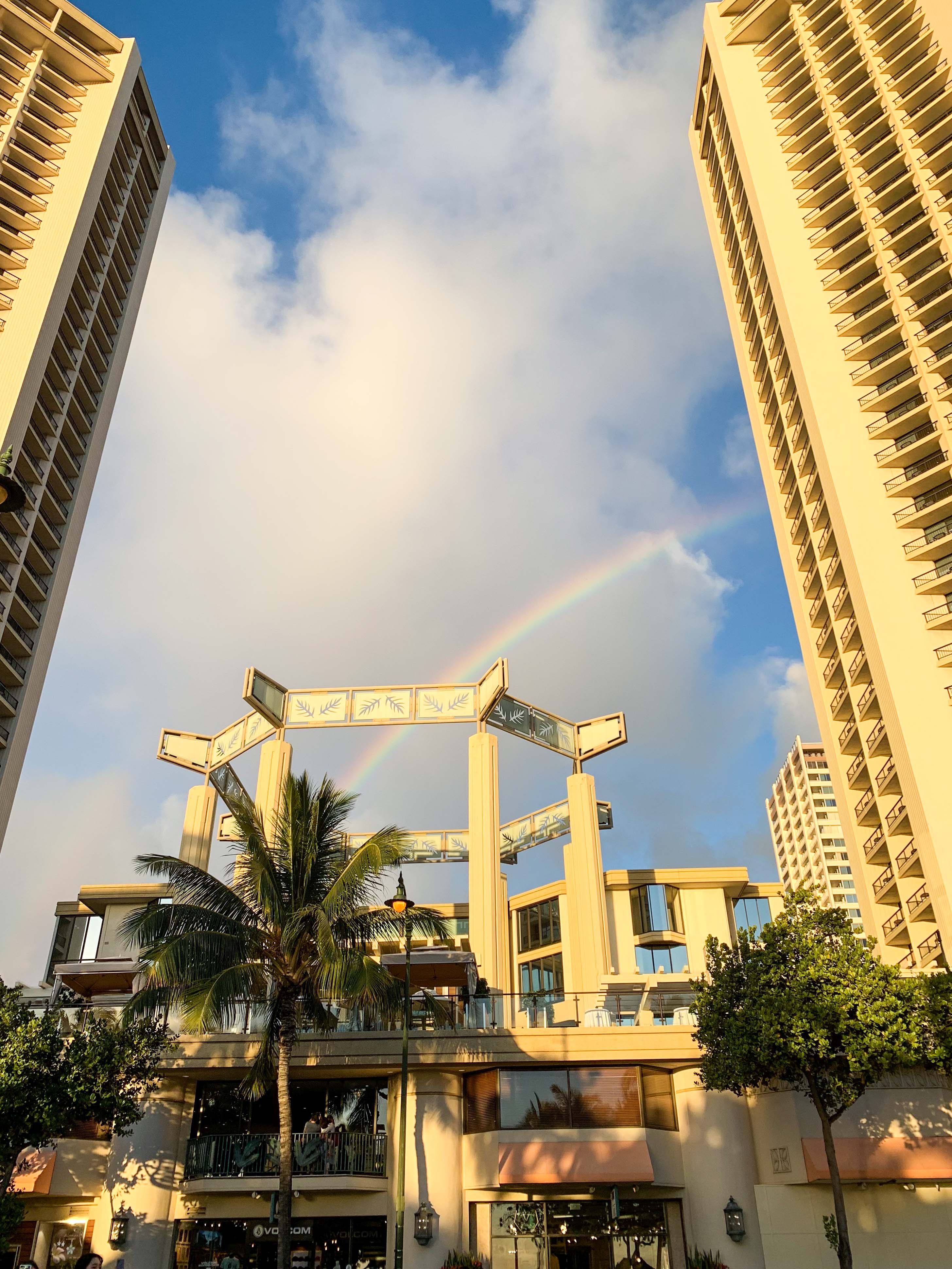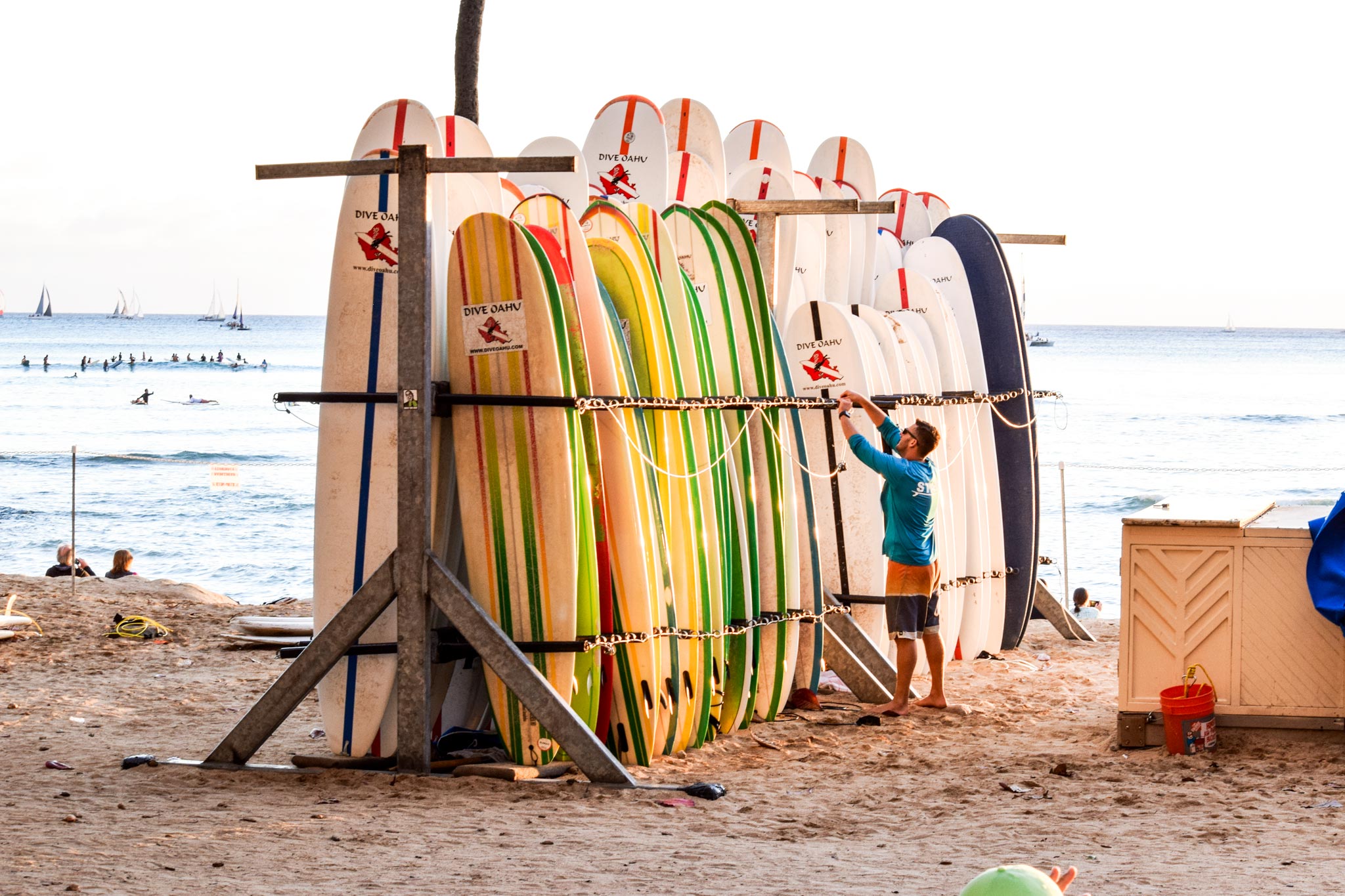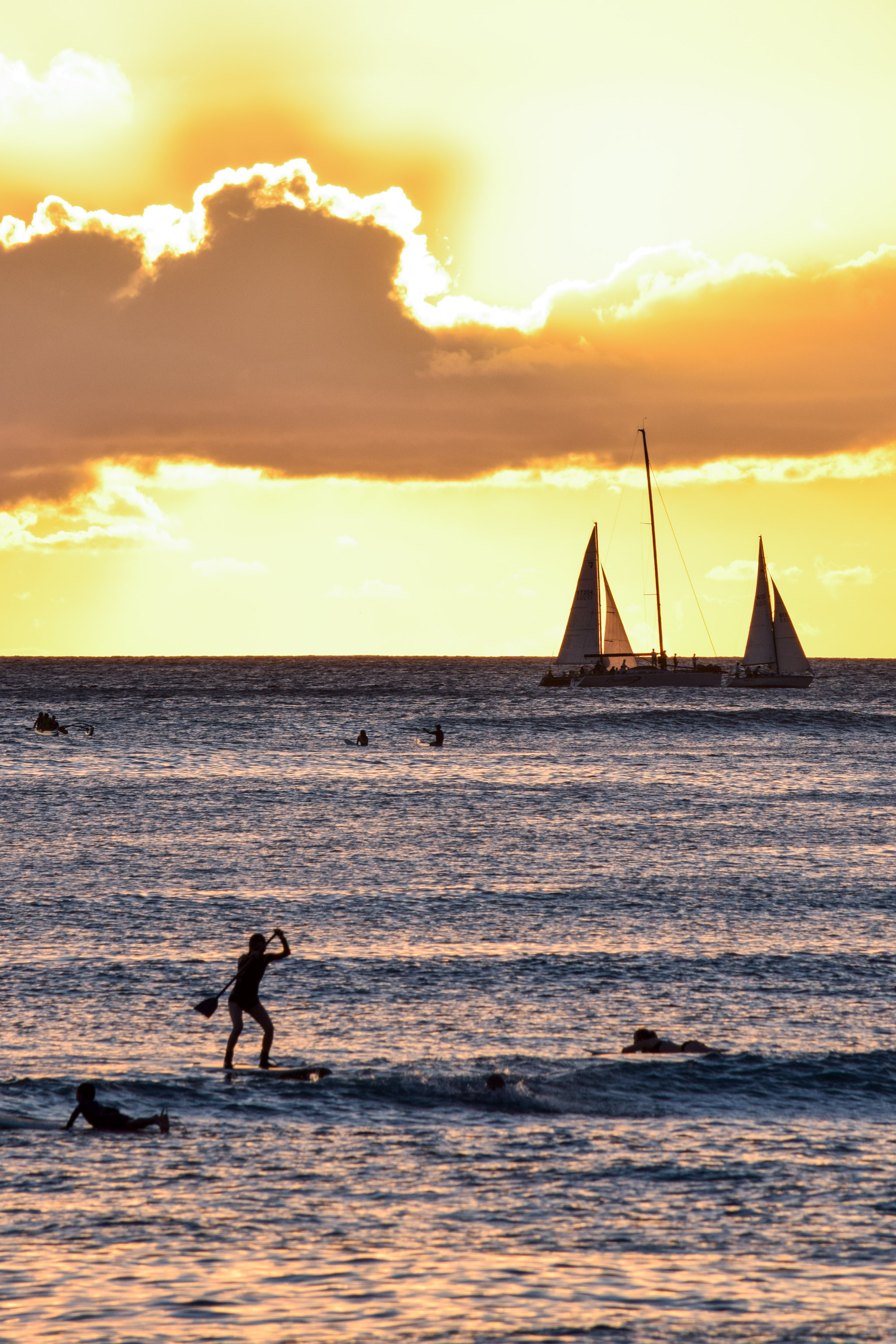 PEARL HARBOR
We visited Pearl Harbor on our first full day on Oahu. We were still on Seattle time, so waking up early was actually a breeze, and we made it to the Pearl Harbor Visitor's Center right as they opened.
A huge line had formed to enter the center, but once inside, we were able to grab tickets onto the first Arizona Memorial Boat Tour. I did not bring my camera (it was rainy and I had to check my bag), but I used the lack of camera to take it all in.
We were unable to actually go into the Memorial because the dock is not accessible. We were told by one of the federal employees that they were trying to begin repairs but had been delayed by the recent government shutdown. We still got to take a calm and respectful Navy boat tour around Pearl Harbor, viewing Ford Island, Battleship Row, and the Arizona Memorial.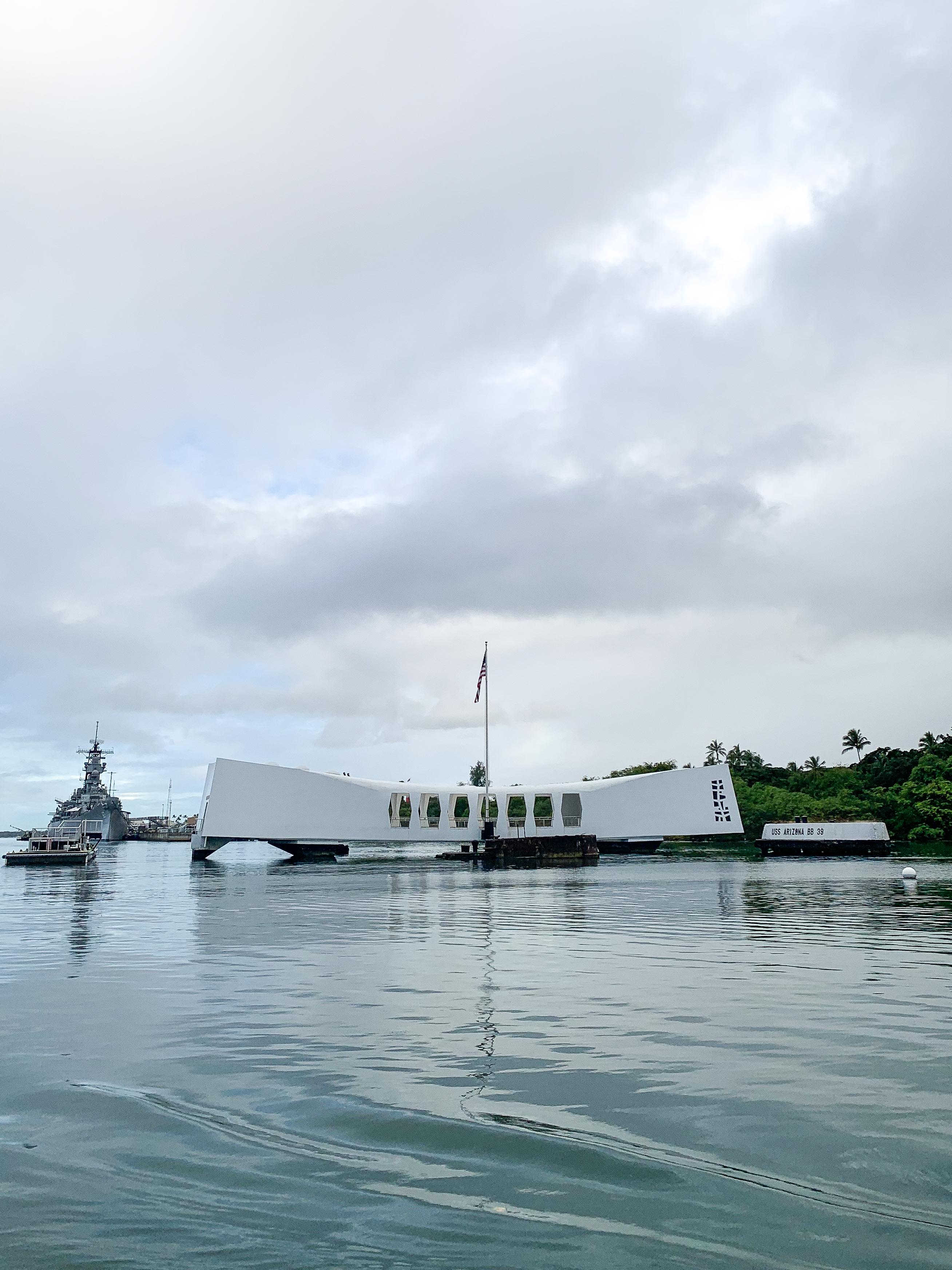 KOA PANCAKE HOUSE
We picked something on a map after leaving Pearl Harbor. It was a gamble. And it was SO YUMMY. Can you say best crepes of your life?? How about fried rice for breakfast?
The little restaurant was semi-hard to find, but located in a little strip mall that had a very Hawaiian themed pay phone.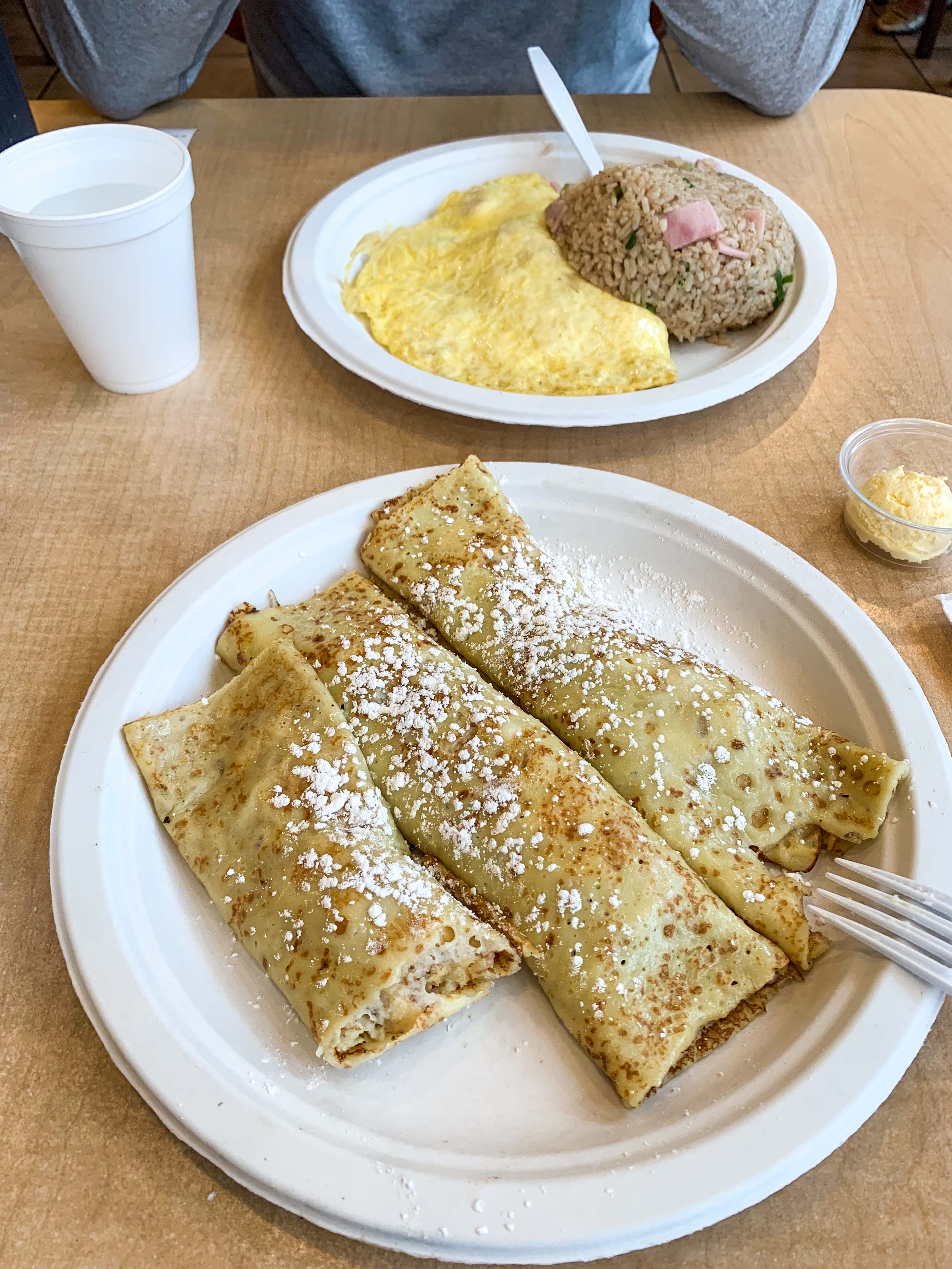 DOLE PLANTATION
We visited the Dole Plantation after Pearl Harbor, driving about 45ish minutes towards the middle of the island. I would recommend the self-guided garden tour, but we did not do the garden train (I think it's for kids?). Also, you can buy pineapple anything inside the store. It's actually a pretty cool place.
Geckos were hanging out everywhere in the garden, and once we were on the lookout, we saw several. They like to lounge on the large flat leaves in the sun, and they all let me get pretty close to take pictures without moving.
There was a ton of vegetation we had never seen before, and it was pretty fun to see. Coffee plants, papaya, guava, bananas, date palm, and of course tons of varieties of pineapple.
After the Dole Plantation, we stopped at Green World Coffee Farms. You CANNOT drive by without stopping here! They have all kinds of exotic flavors of coffee beans, from sexual chocolate to peanut butter cup to kahlua fudge. We bought some of the kahlua fudge and I'm so sad we're almost out. SO SAD. They only sell the basic blends online, I already checked.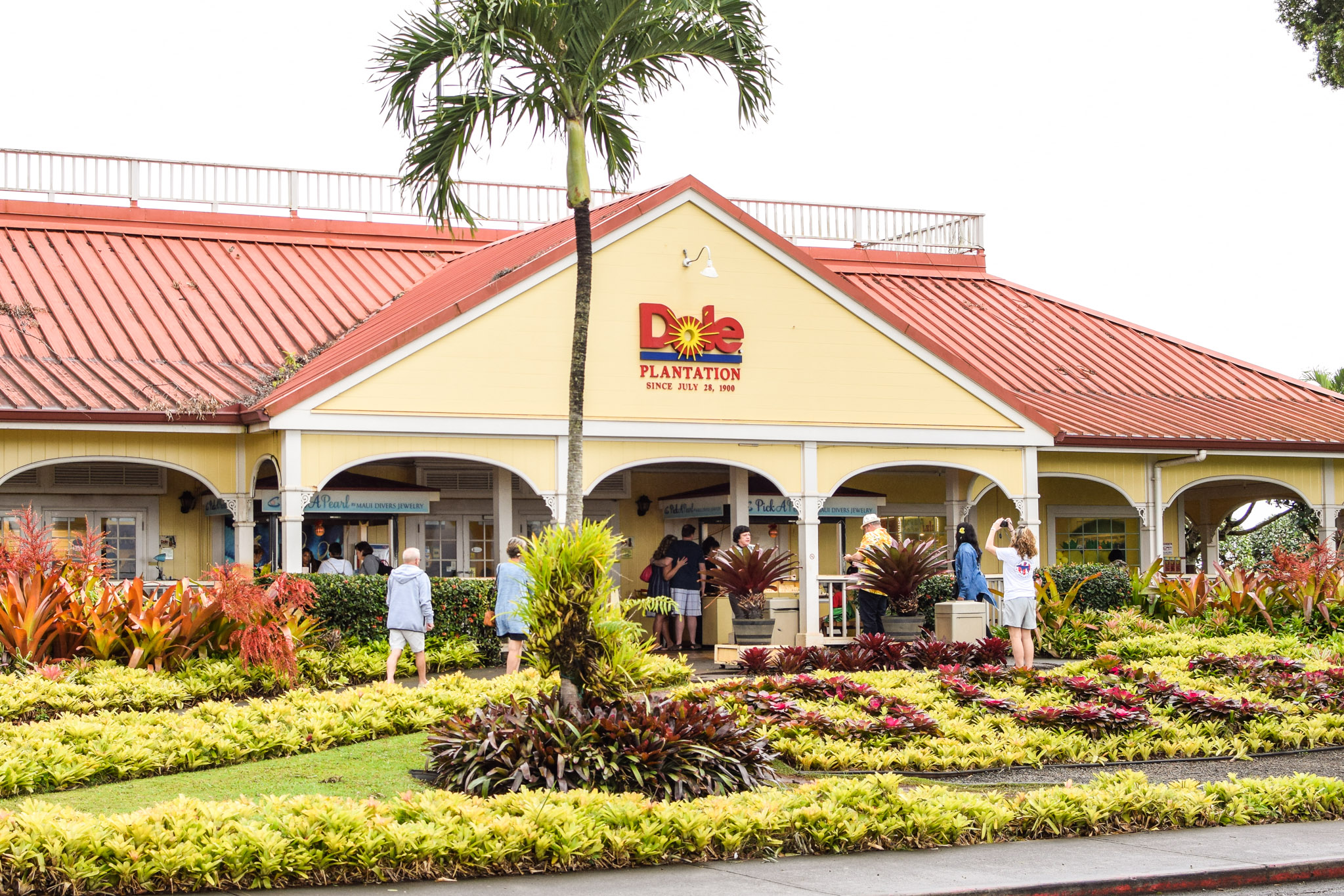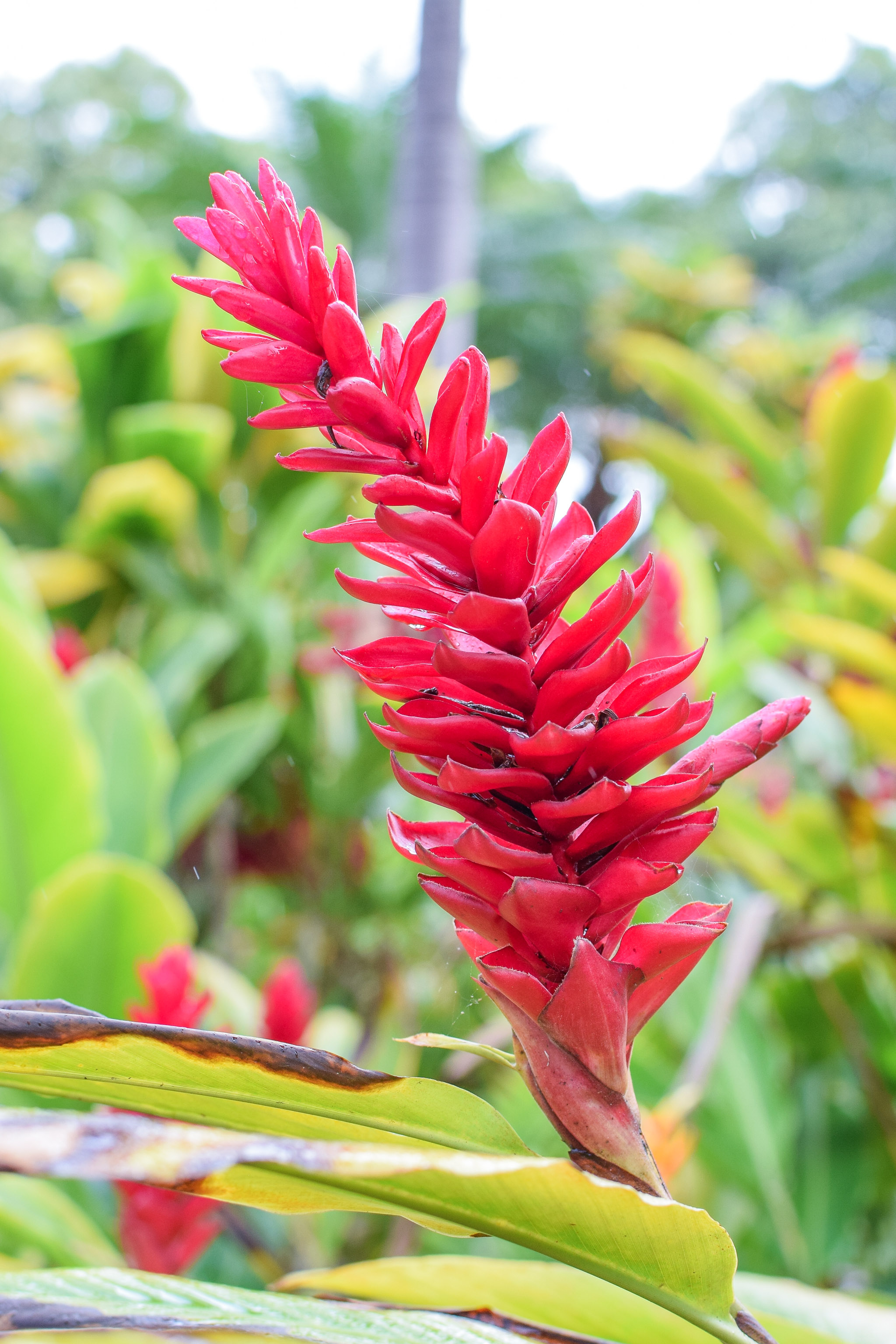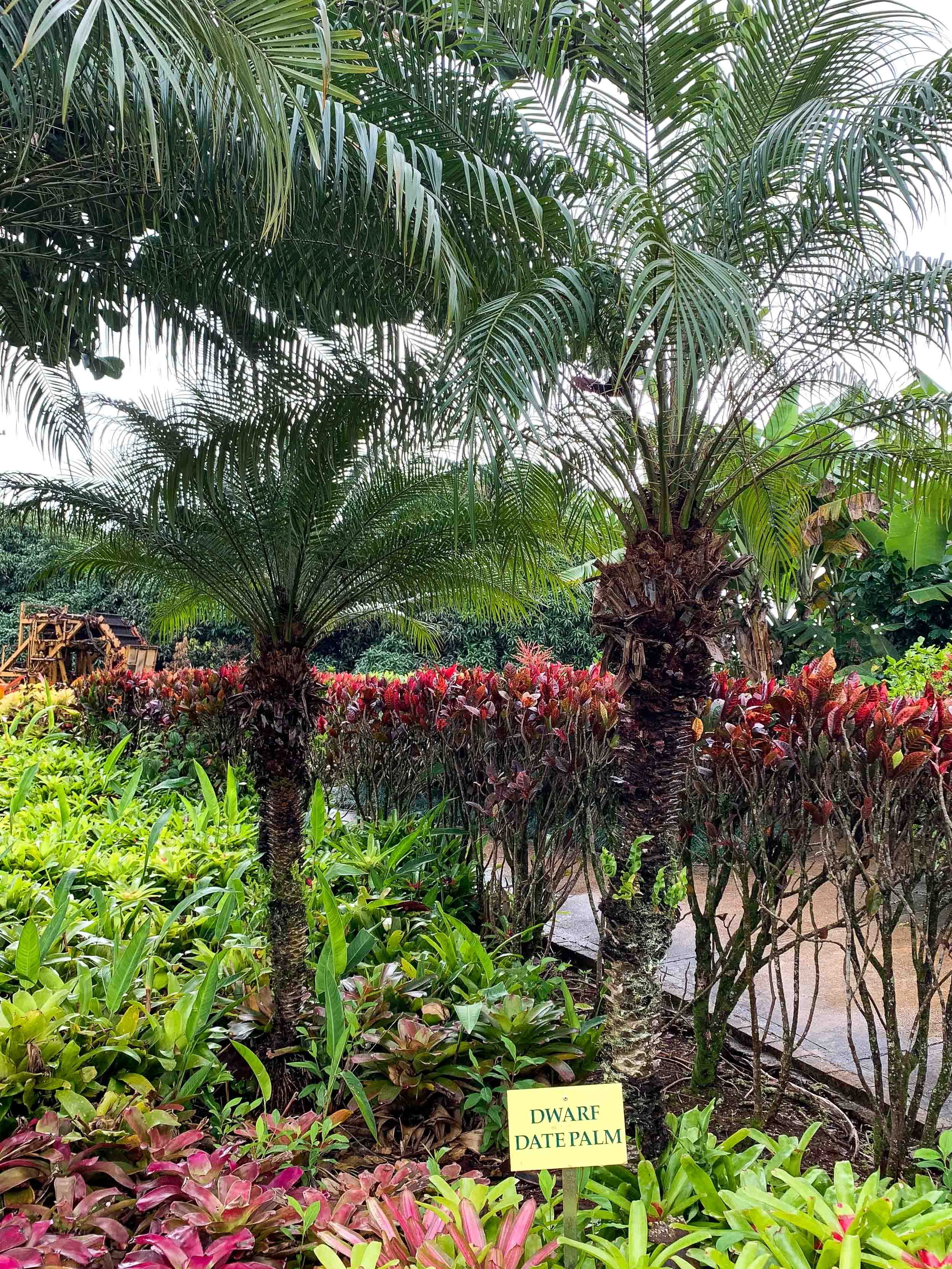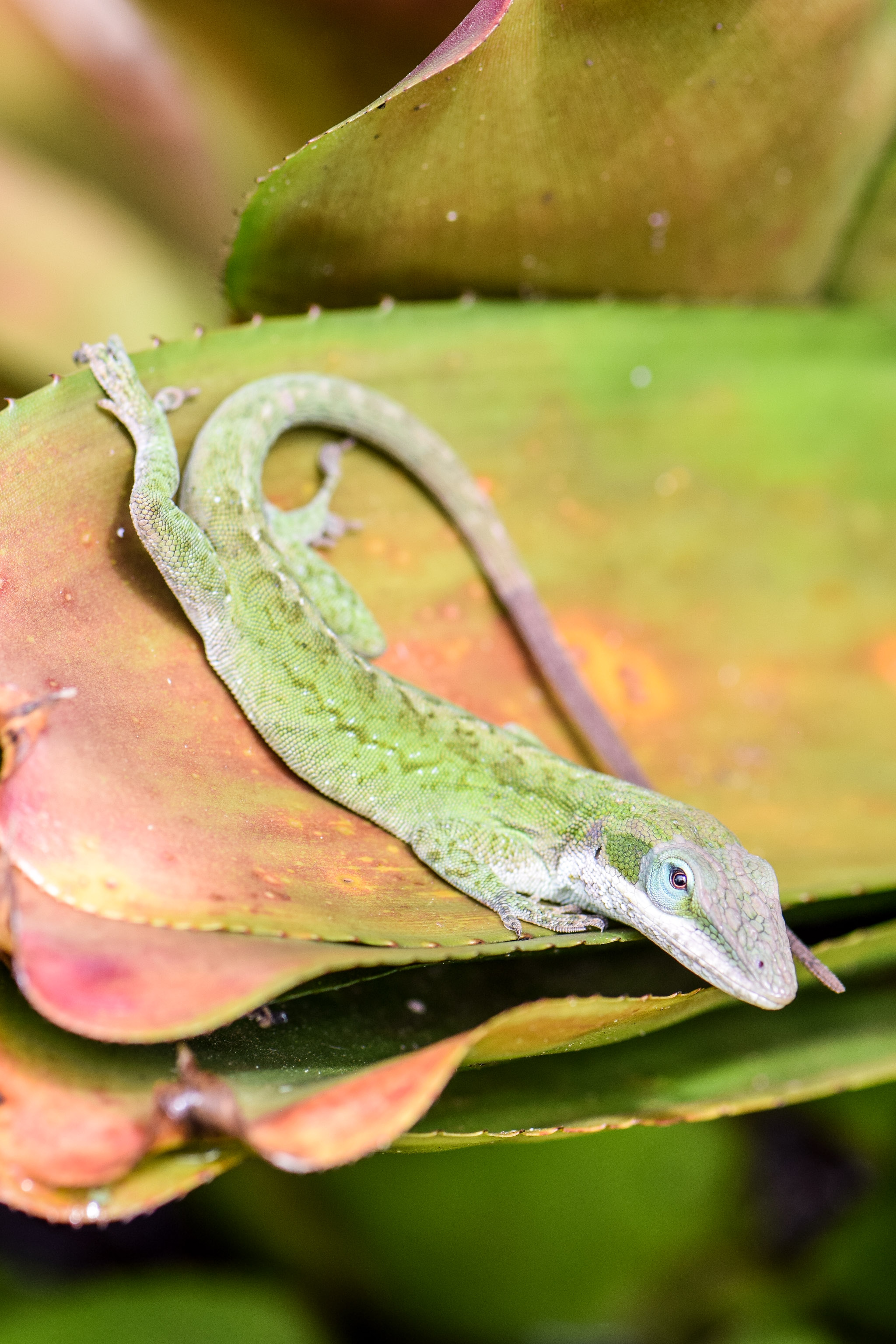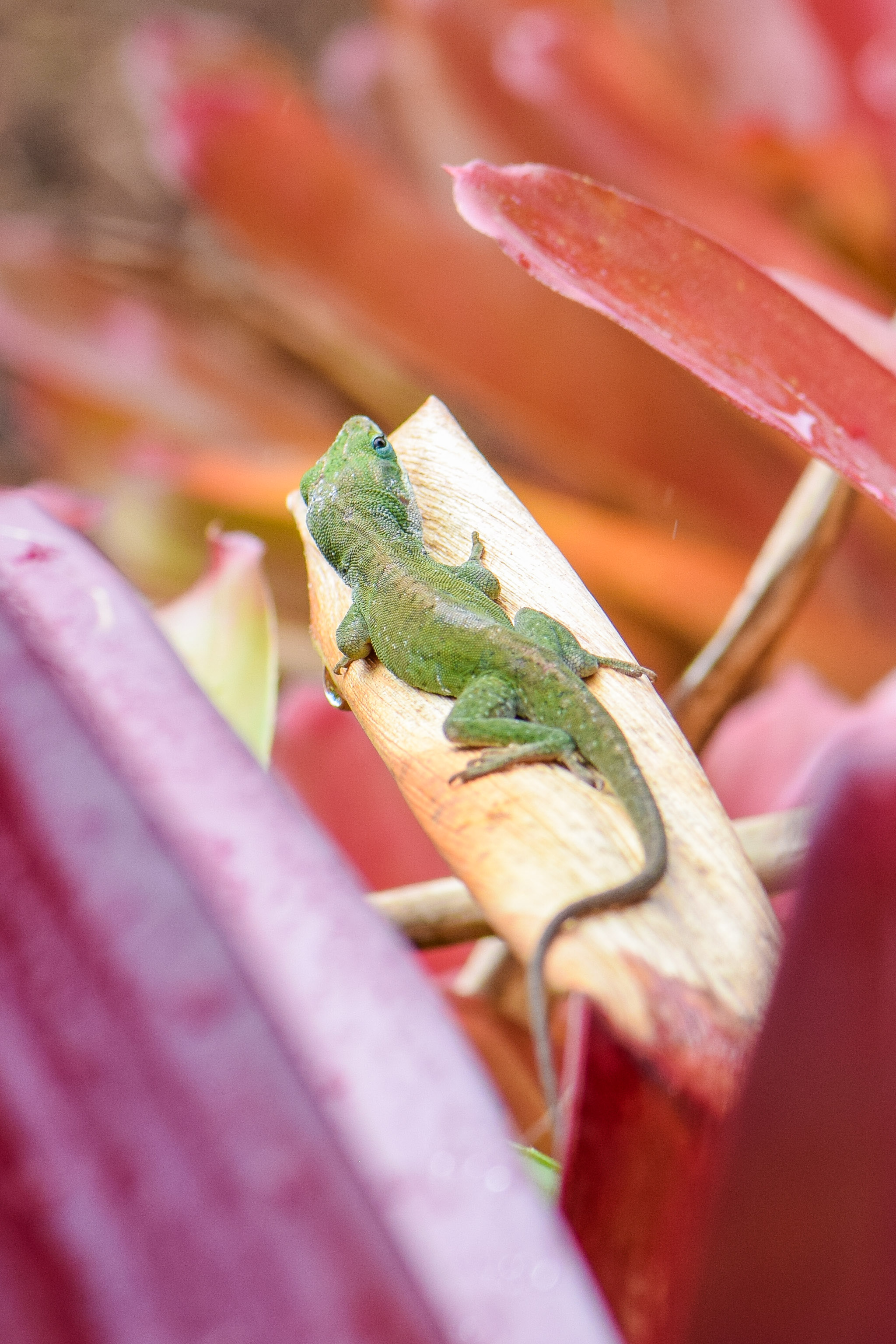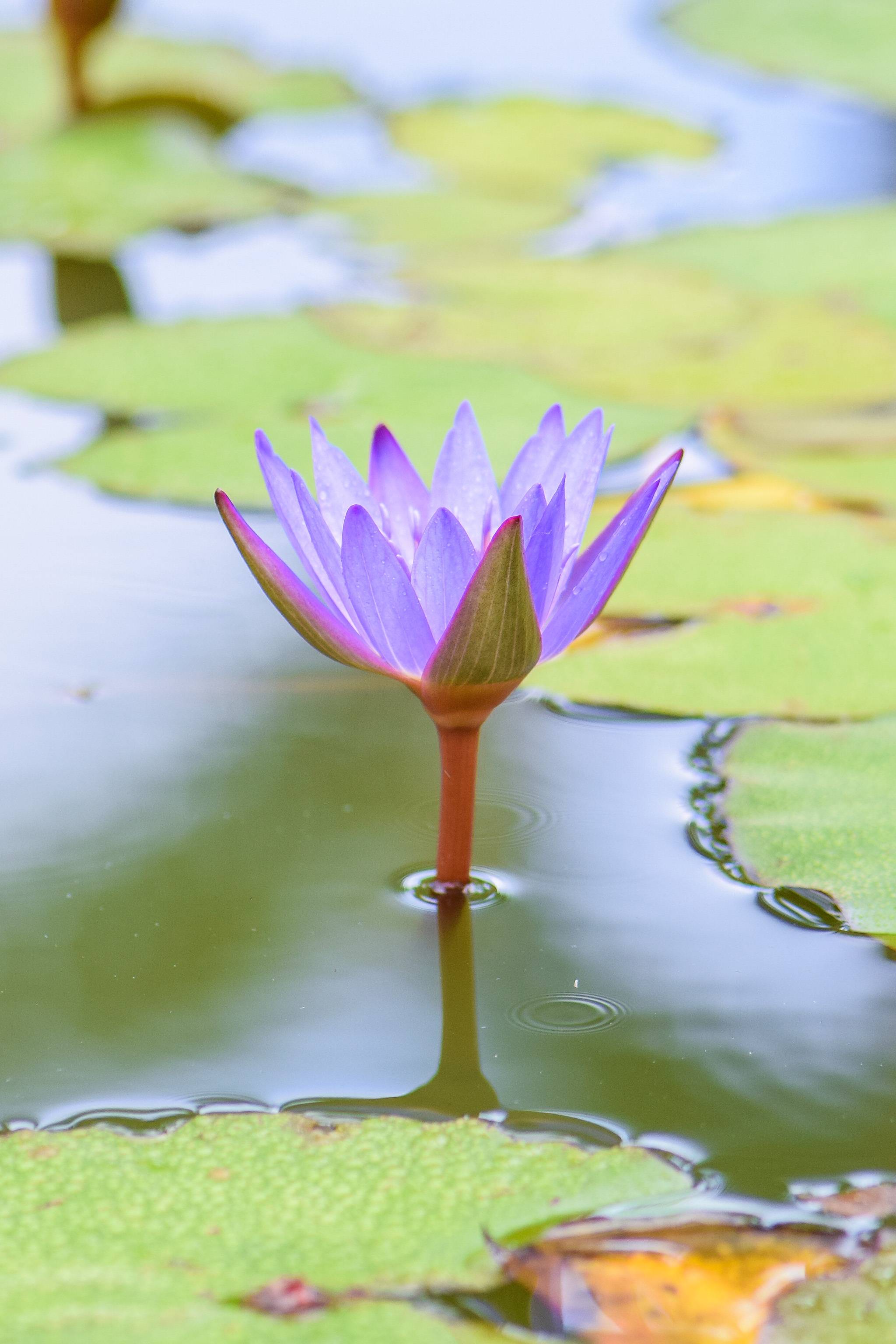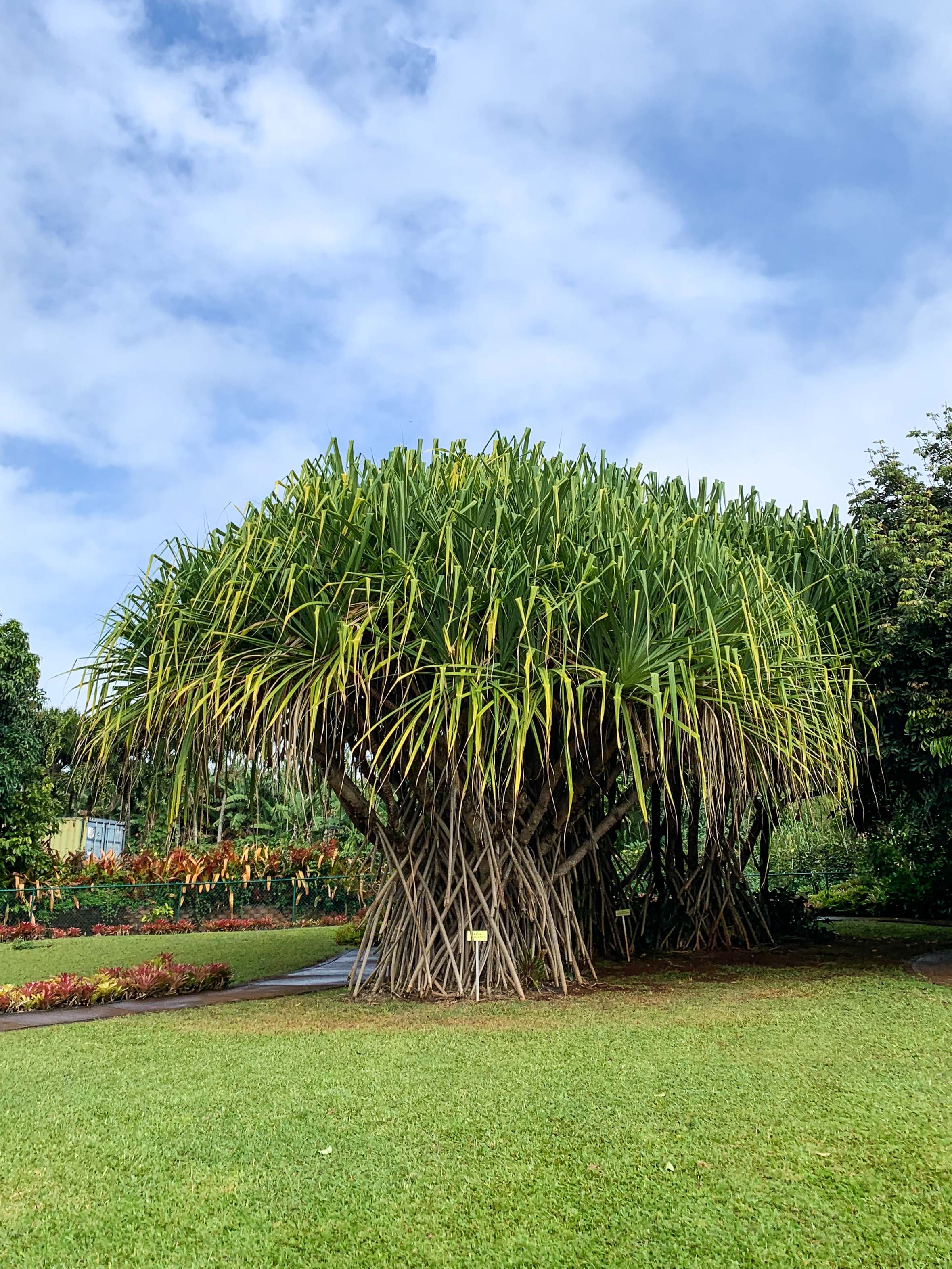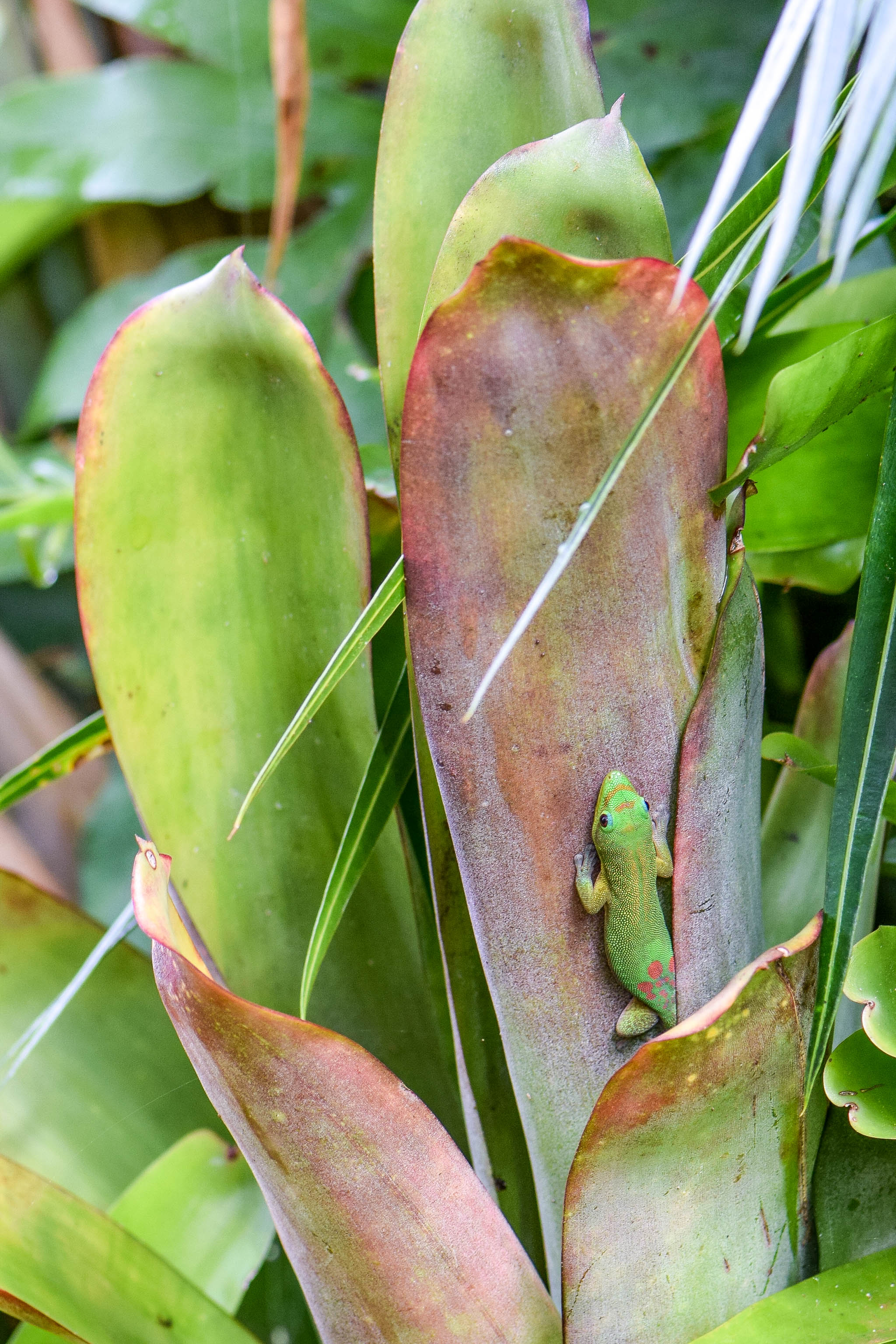 DIAMOND HEAD STATE MONUMENT
This was the original plan: Wake up at 5am, drive up the Pali Highway to Kailua, and then hike the Kailua Pillbox Hike. Obviously, the Diamond Head hike is right next to Honolulu, but we knew it would be super busy, so I researched alternatives and found this Kailua idea. Not to mention, we also had a recommendation for a little burrito place for after the hikes.
But, to our 5:30am surprise, Pali Highway was closed, and we only found out once we were halfway up. We were super disappointed (I don't like to get up early for no reason), but then we realized we could just go back to Honolulu and hike Diamond Head. And maybe, maybe, if we were lucky, even make it to the top in time for sunrise.
Guess what? We totally did make it to the top in time for sunrise. And yes, there were so. many. people. It did not feel like a hike because you're walking single file with hundreds of other people. But the views were still worth it!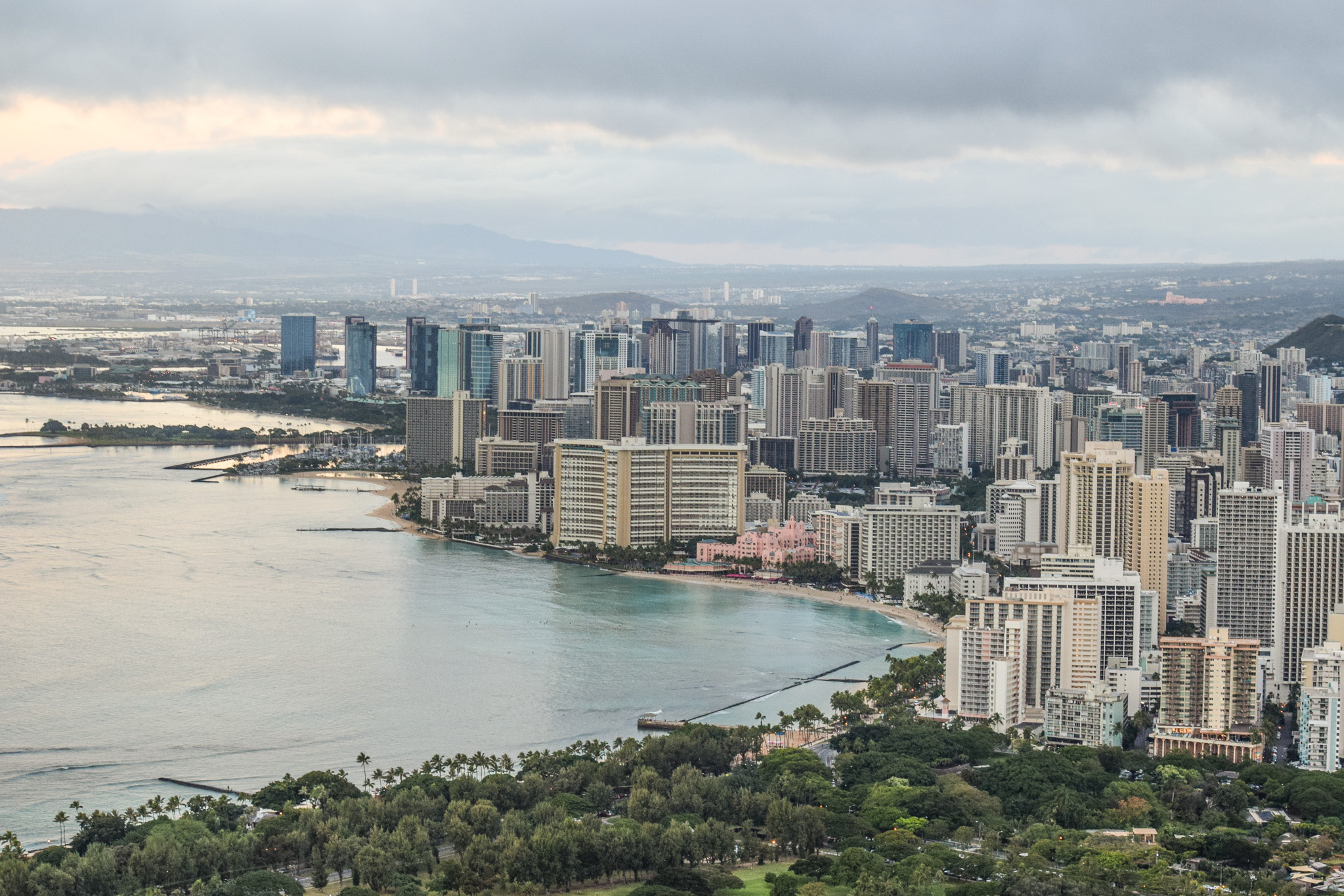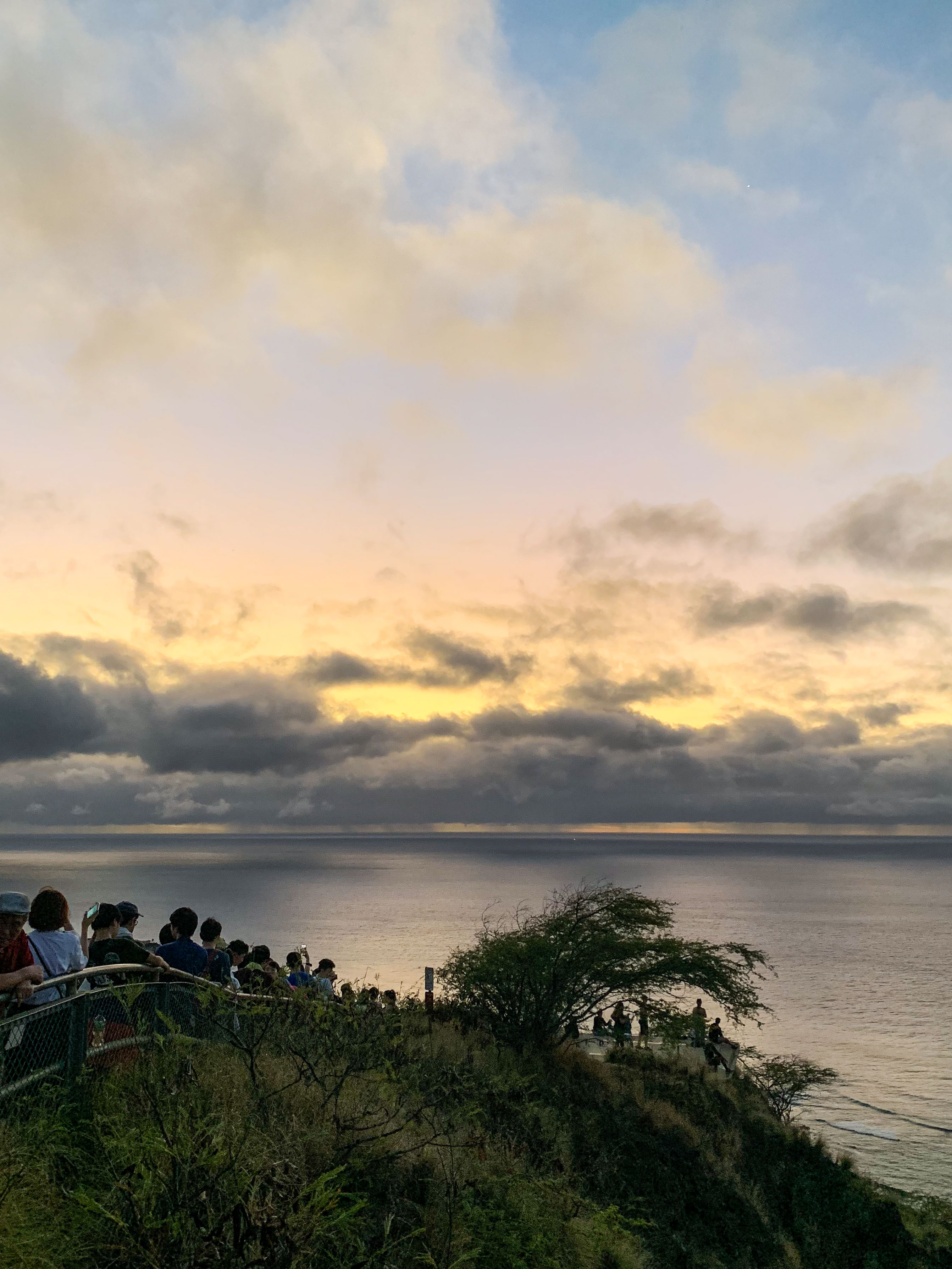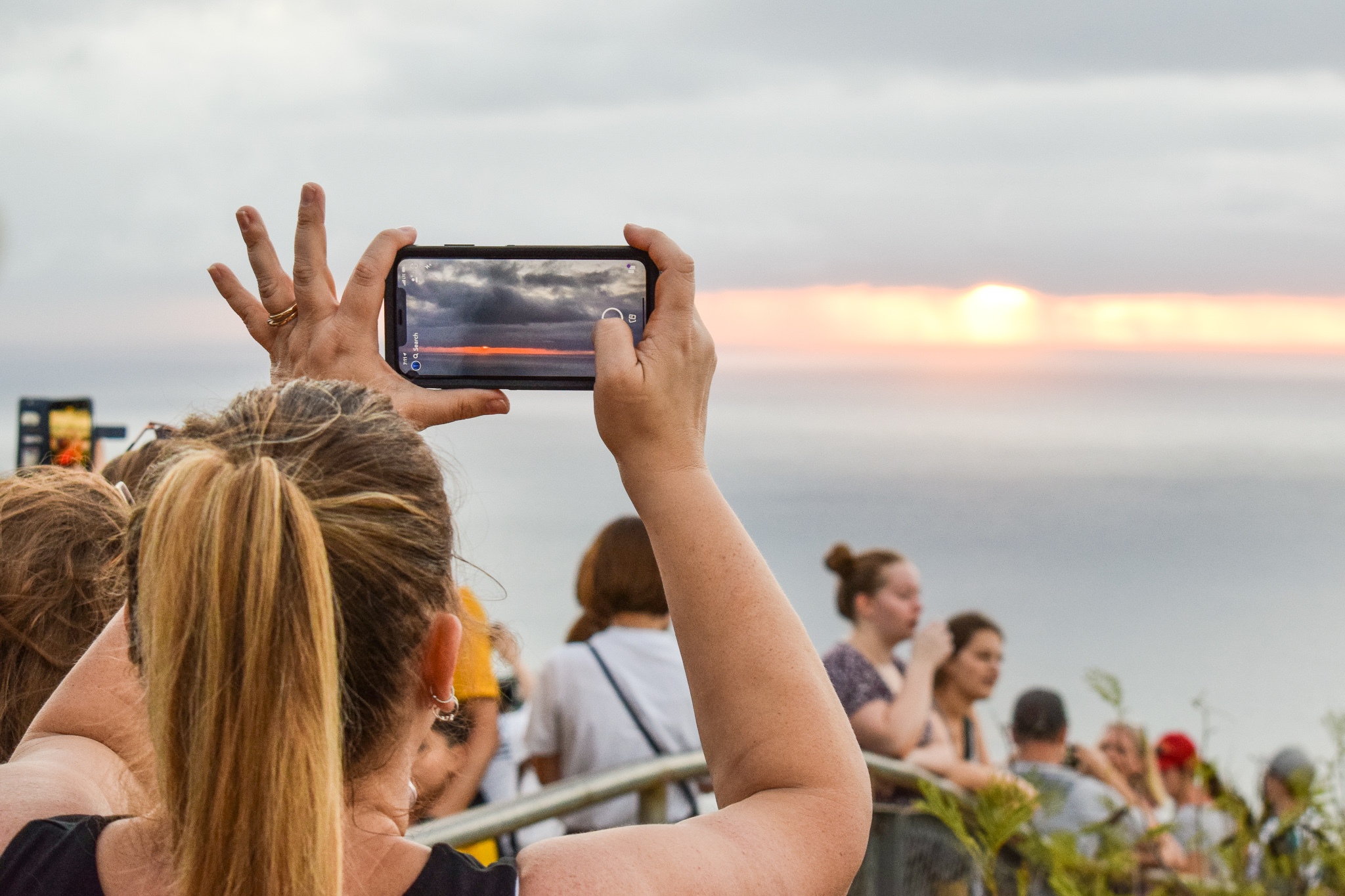 This was the day of the lamest Super Bowl ever. We watched at Maui Brewing Co and I was sitting next to a very kind but also very smelly elderly man. Luckily the wind changed.
Later I stopped by the Musubi Cafe for the first of three times while were we here in Honolulu. Another place I'll have to go again next time. We even bought a musubi cookbook!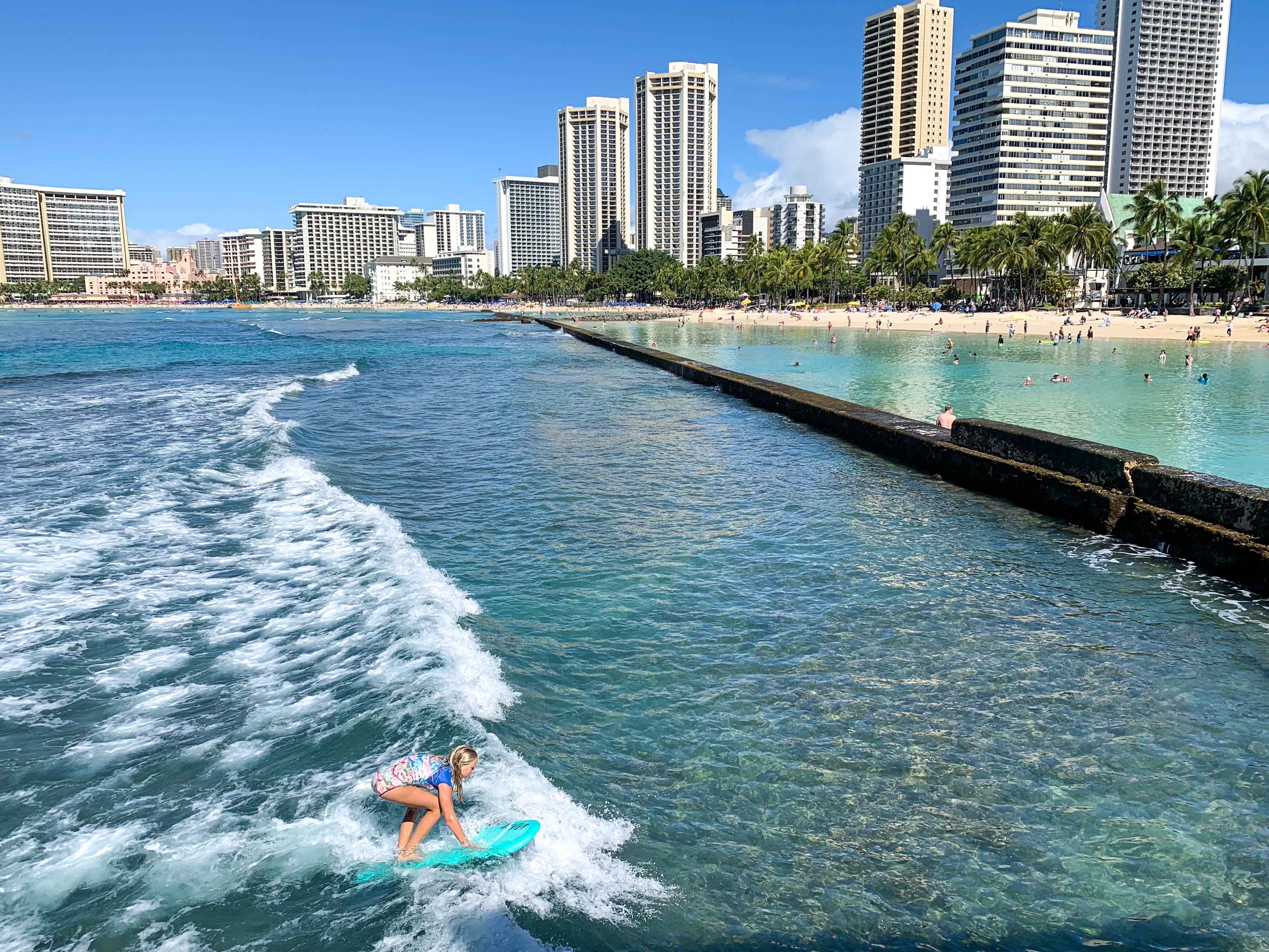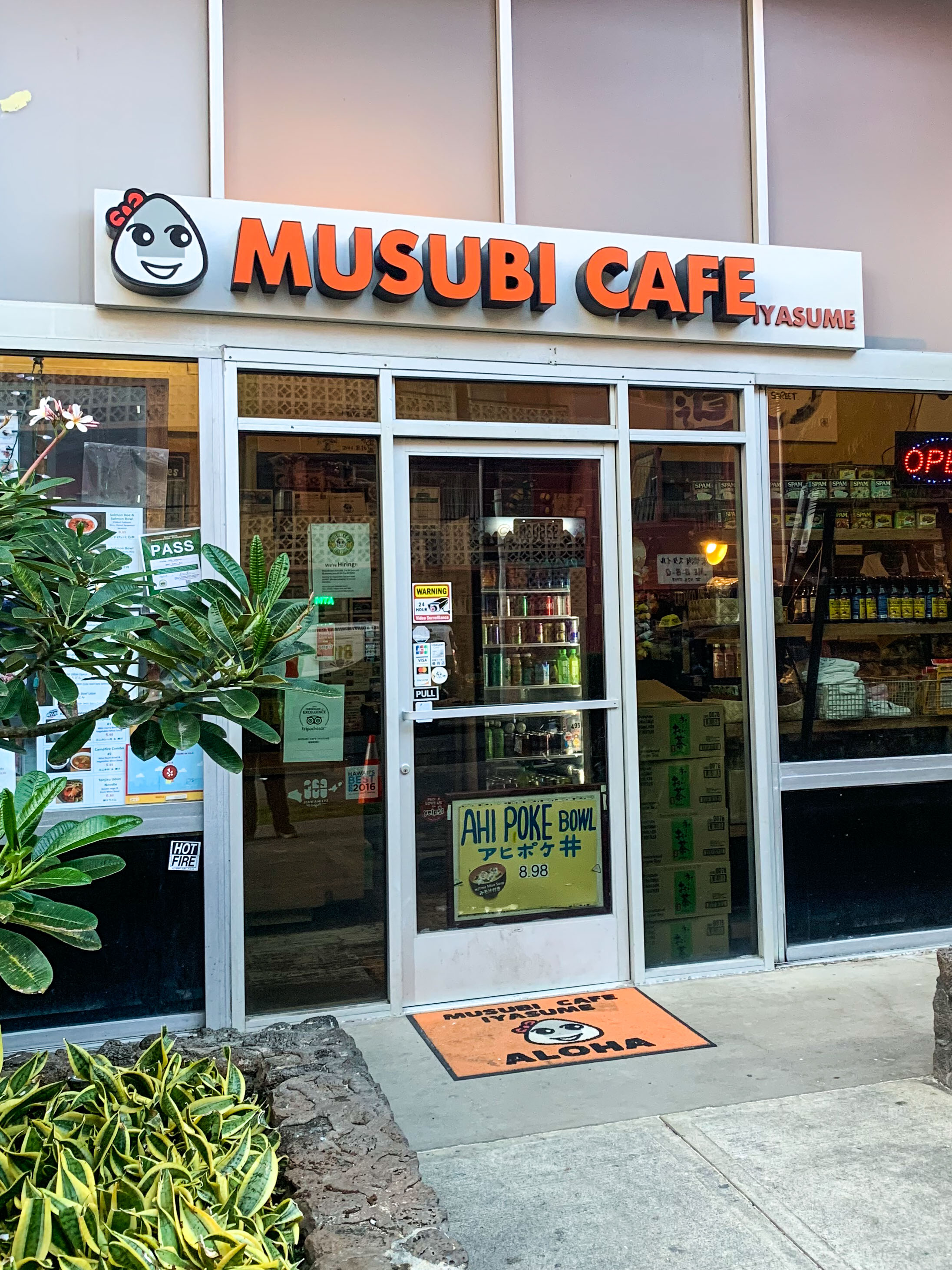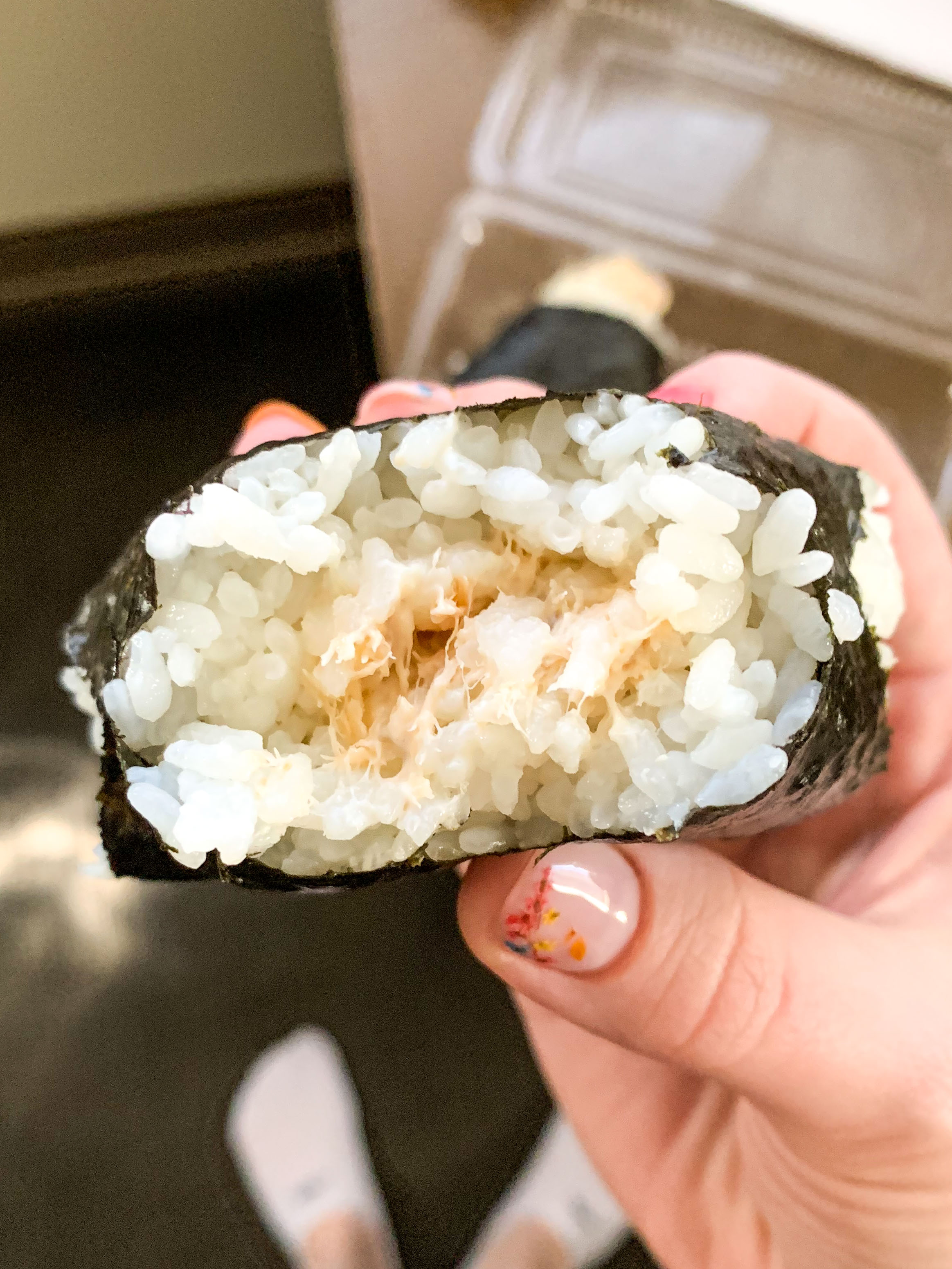 HONOLULU ZOO
A small, but very chill and tropical zoo literally 4 blocks from our hotel, right in Honolulu. We headed here in the morning on Monday, our third full day in Hawaii.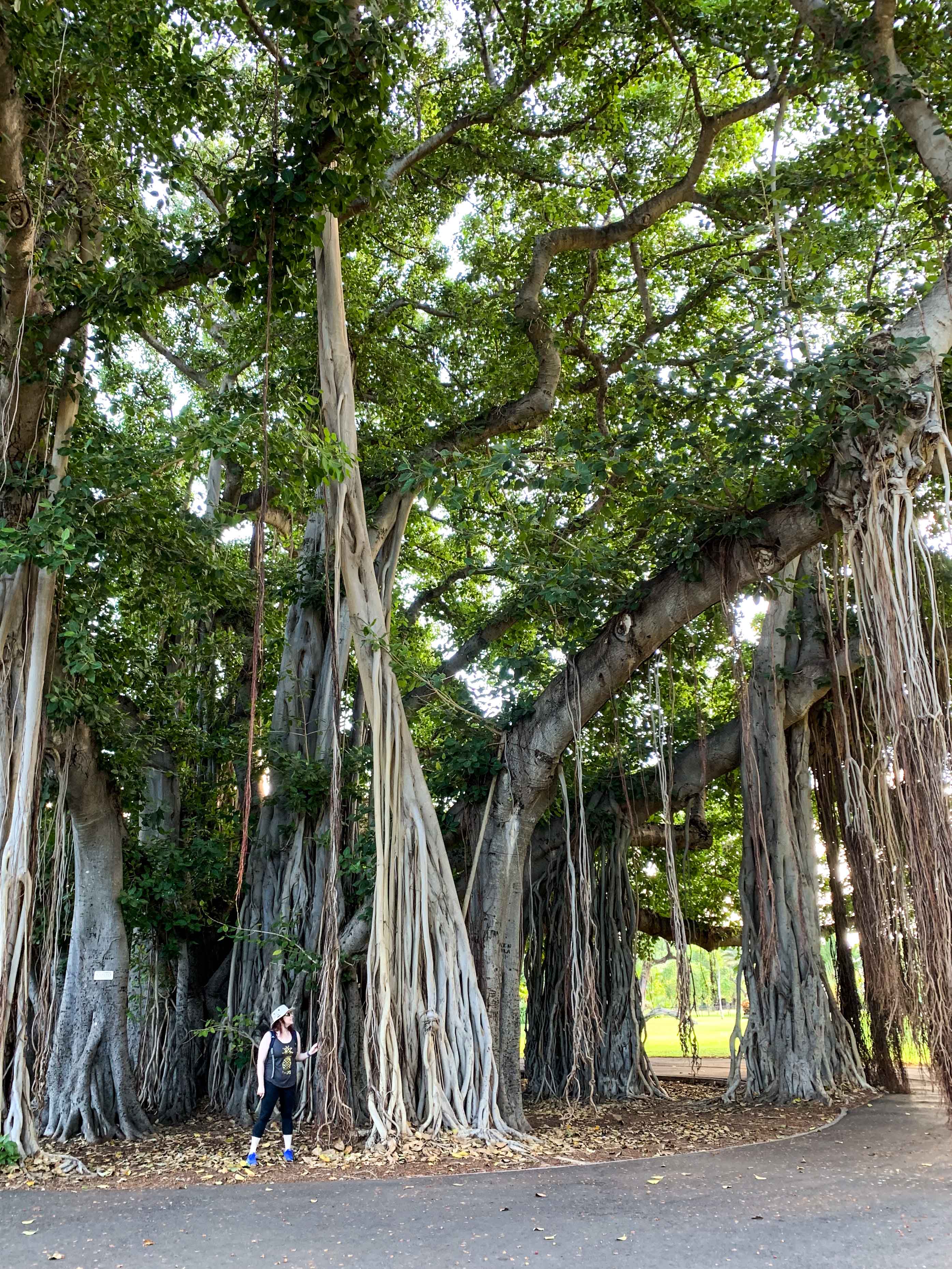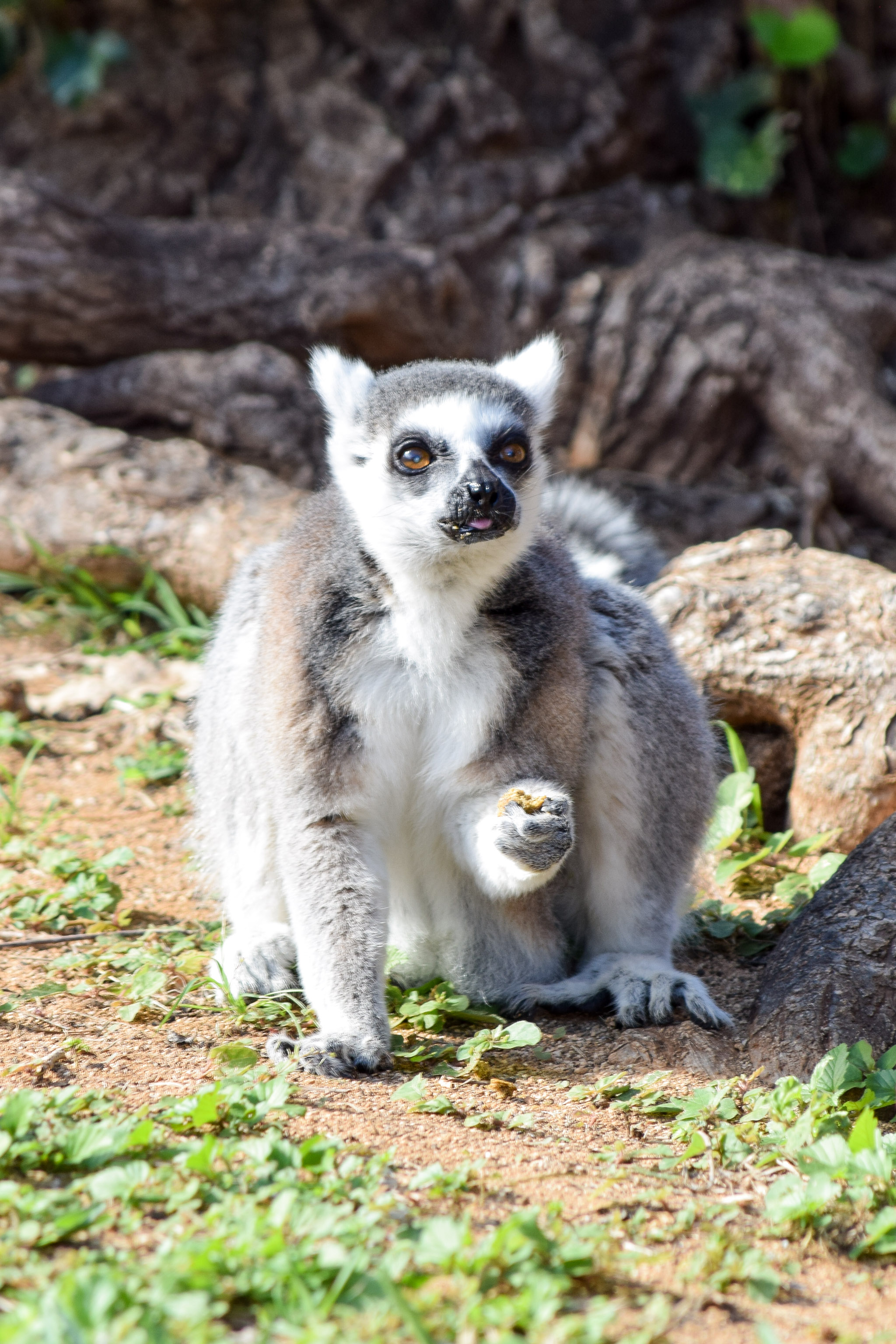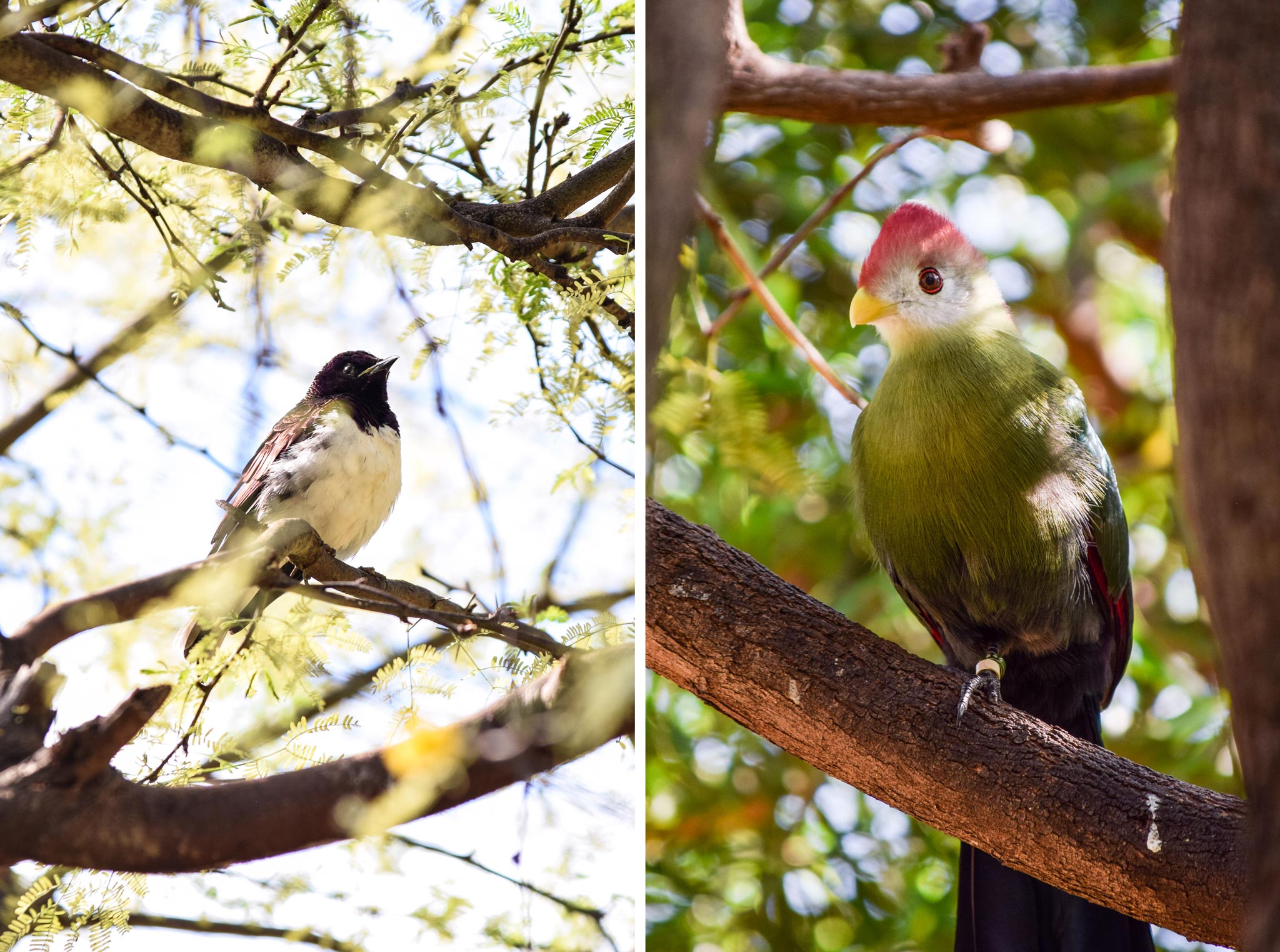 HAWAII CAT CAFE
A place where DREAMS come true!! But really though, all the cats at this cafe are rescued and up for adoption. The cafe and the cat area are separate, so you aren't forced to eat with cats. They were all either sleeping, or the friendliest stranger cats I've ever met, living a life of luxury in this cafe. There was one we realllllly wanted to bring home, but sadly that was not an option.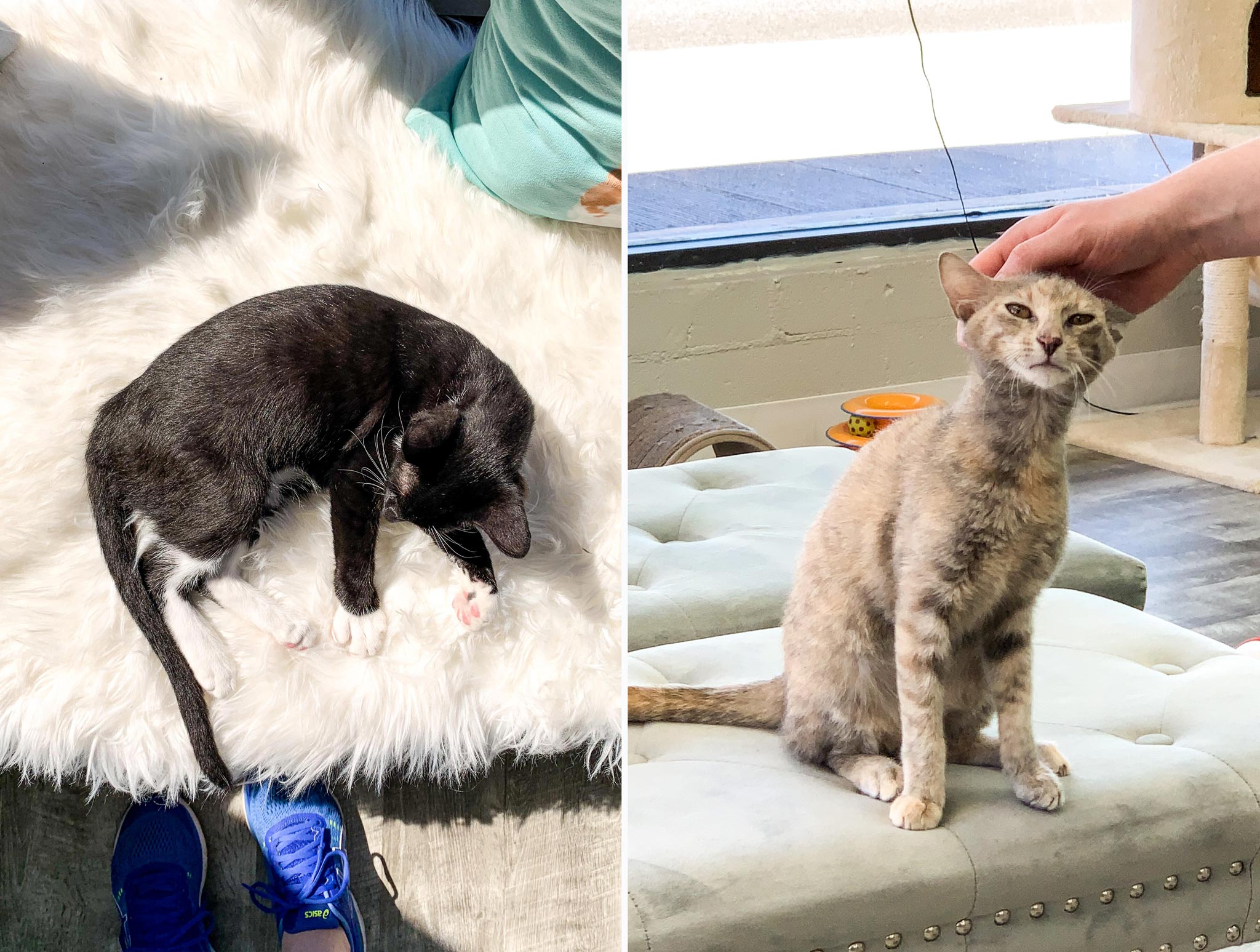 SHOPPING & LAST SUNSET
There's no lack of places to shop in Waikiki. The International Market has got to be the largest outdoor shopping mall ever. Everything was decorated for Chinese New Year. Such a cool vibe when there are giant tree in the middle of the mall!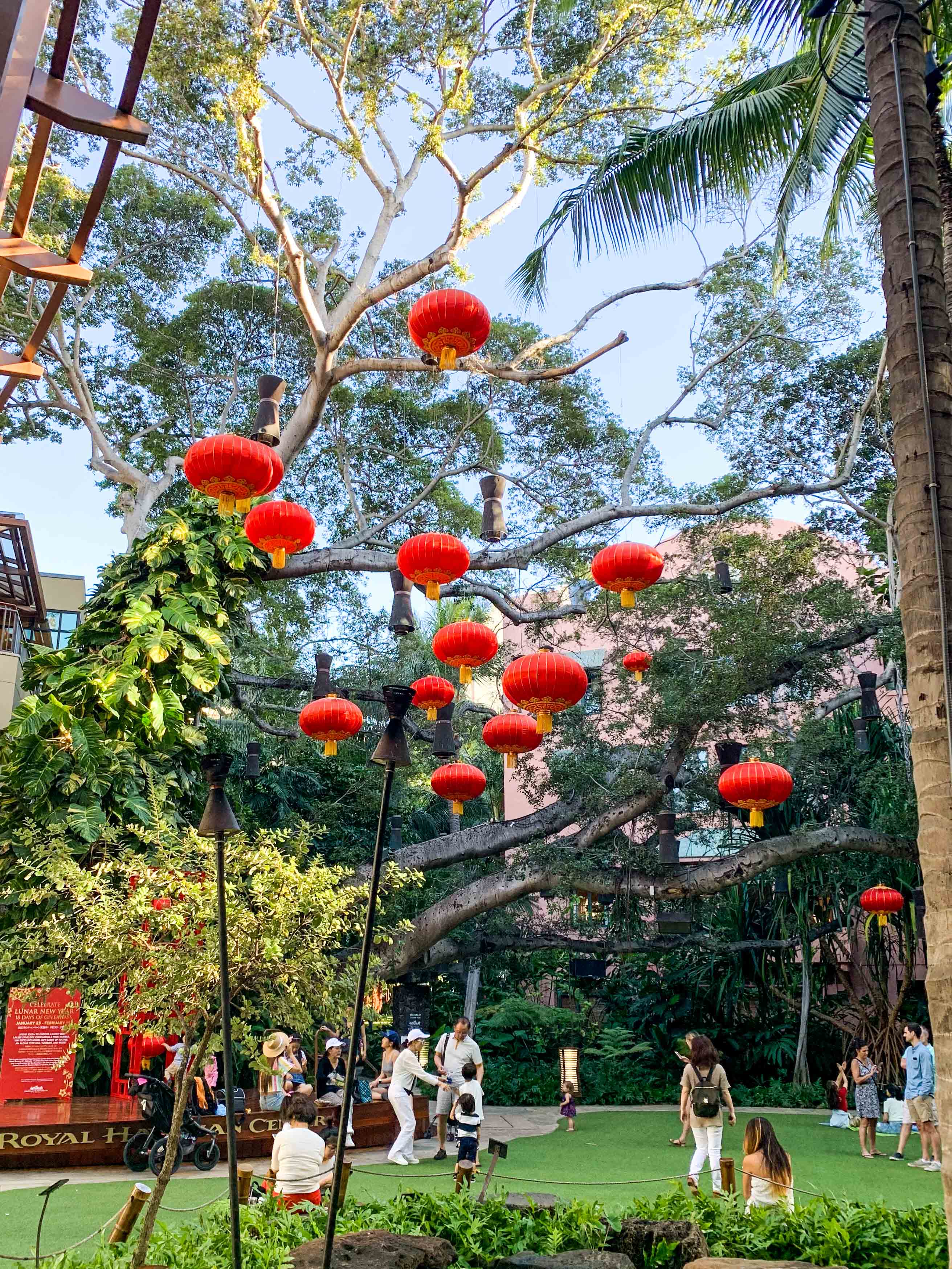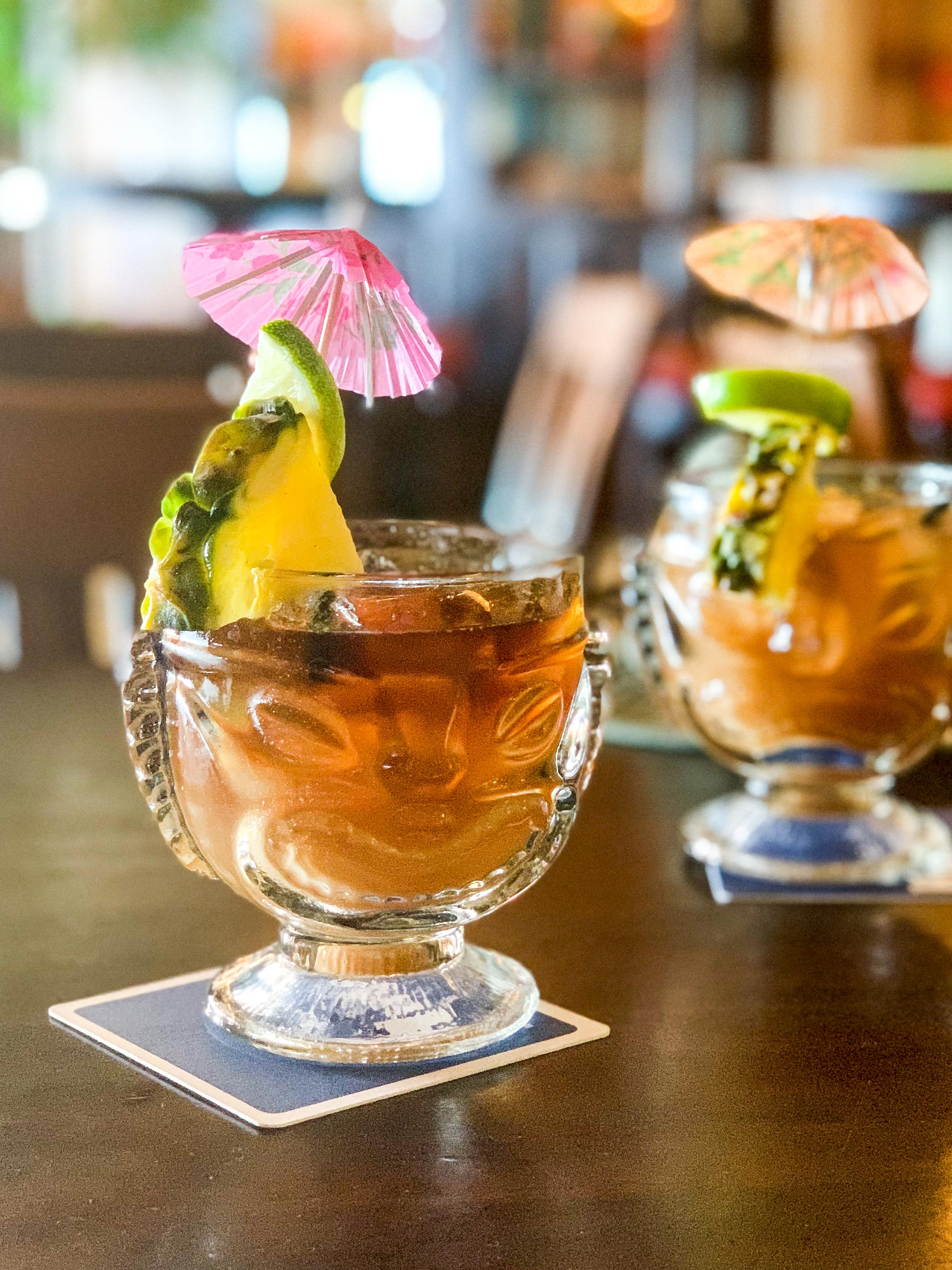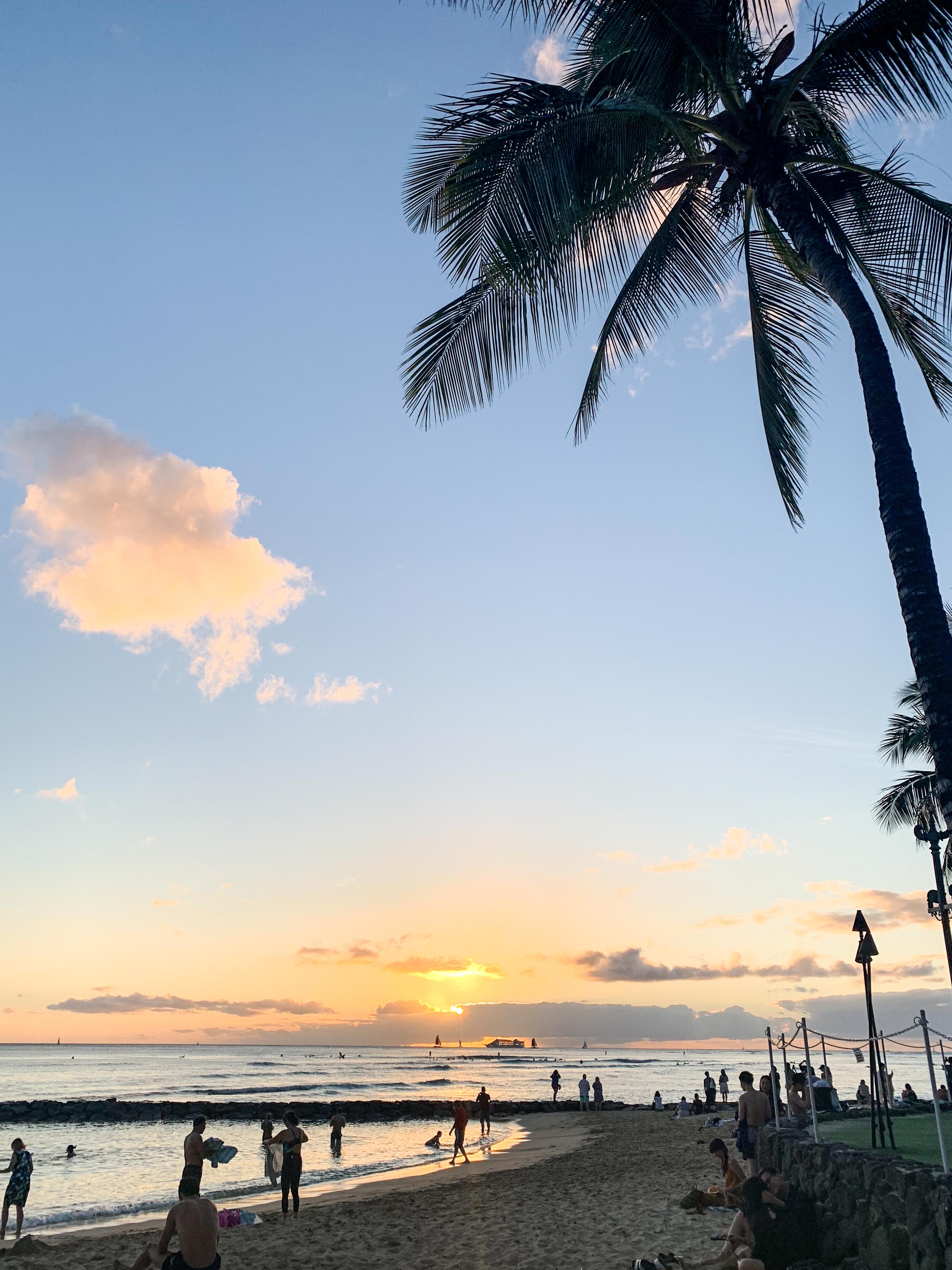 Here's Part 2 about our time in Maui!
Leave me a comment below if you've been to any of these places or if you have questions about them! I'm no expert, but I love any opportunity to talk about our time in Hawaii!