Let's be real. I'm only one person with one way of doing things. And not everyone wants to do things my way. To spread the love and help us all learn something new, I want to share some expert advice from other food bloggers who've been planning and prepping successfully for years. These little tidbits are called the Meal Prep Convo Food Blogger Interview Series. The first interview is with Kristen from Bourbon and Honey.
A Meal Prep Convo with Food Blogger
Kristen from Bourbon and Honey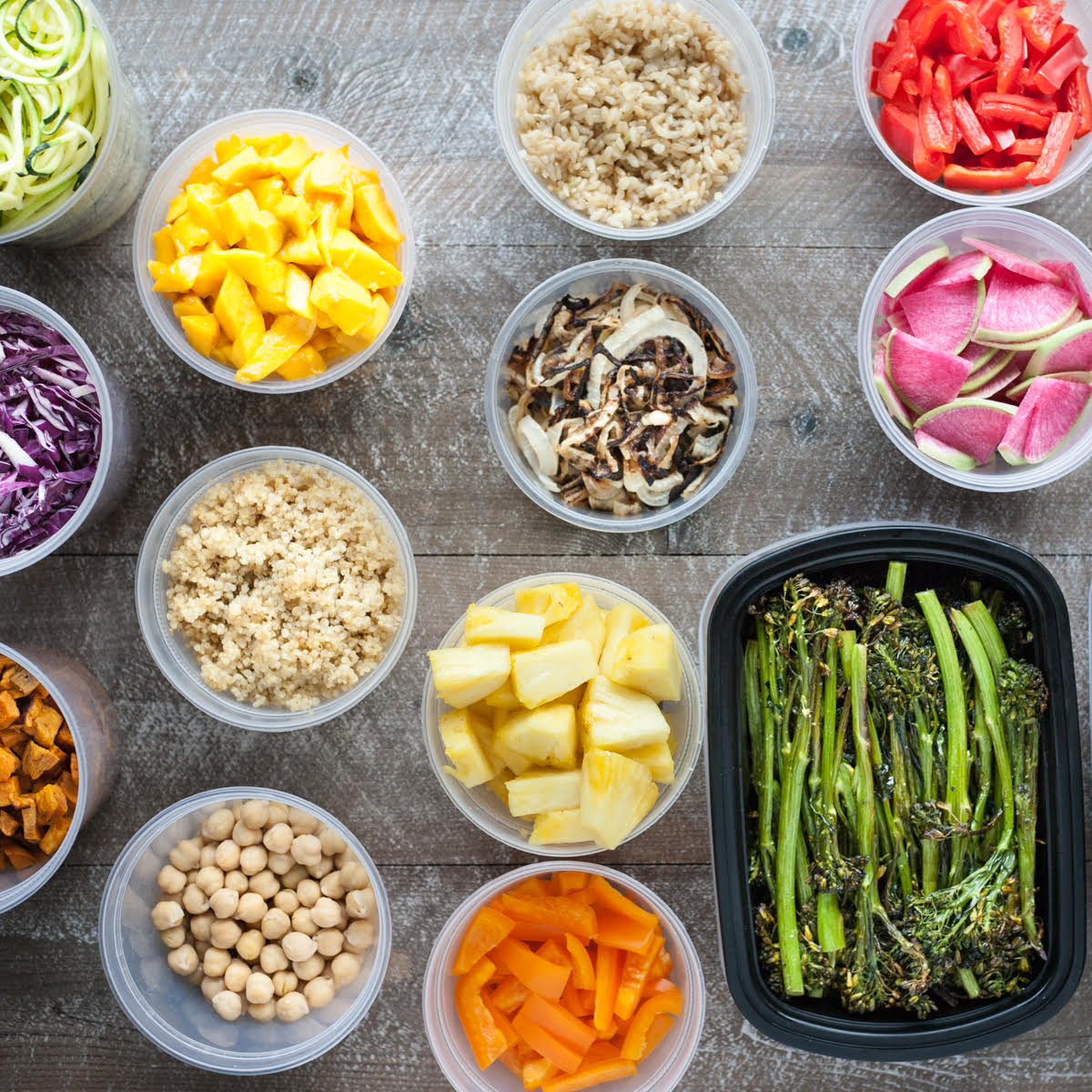 Bourbon and Honey is a food blog with easy recipes, cocktails and inspiration for the adventurous cook looking for real world solutions for a busy life. We provide the confidence, tips and tricks to make everyday moments special through food. I've been creating recipes over on B&H for about 3 years now and really love to focus on creative everyday recipes as well as party ready cocktails and recipes for stress free entertaining.
What are your favorite personal recipes, and what do you make most often?
I LOVE making sheet pan dinners. They're my secret weapon to weeknight meals. A protein, a few veggies and some seasoning on a sheet pan is all ya need to feed the entire family. Here are a few of my favorites, Sheet Pan Moroccan Spiced Chicken and Roasted Harissa Chicken with Broccolini and Couscous.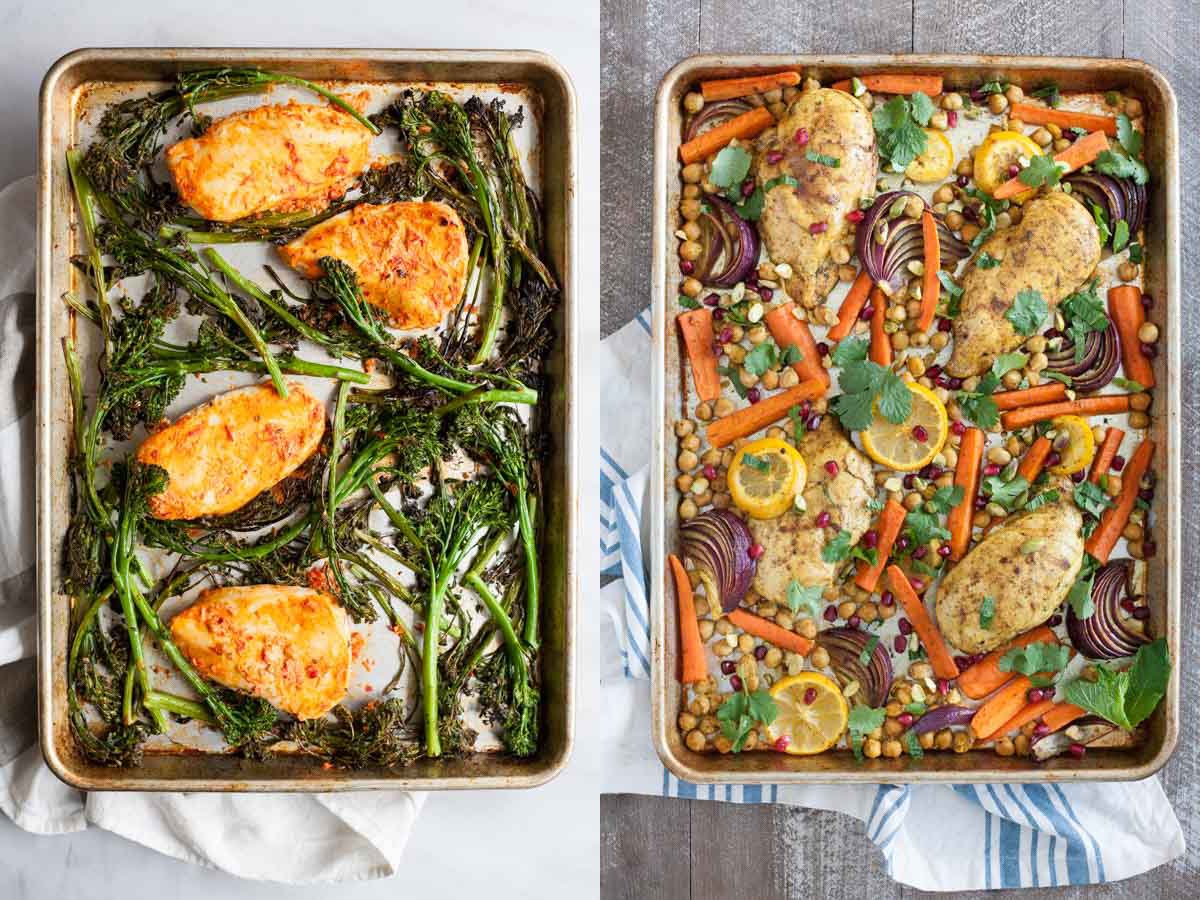 Describe your meal planning philosophy in four or five words:
Cook Once, Eat All Week
What's your usual prep routine? Has it changed over time?
I love spending a few hours cooking on one day (usually Sunday) so that we can mix and match the ingredients to have meals for the entire week. I used to prep 4 or 5 servings of one recipe so that I could have that meal Monday – Friday but I got bored of that really quickly. I didn't enjoy eating the same meal for every day of the week.
I've also found that breakfast is one of the easiest meals to prep ahead and I love the ease of having breakfast ready to go during a busy work week. Here's my favorite breakfast recipe for meal prepping: Slow Cooker Apple Cinnamon Steel Cut Oatmeal.
What foods or ingredients do you usually prep ahead?
I prep most of my ingredients separately. I individually prep a bunch of different veggies, proteins, grains and fruit for the week. Keeping the ingredients separate makes it easy to mix and match them throughout the week so I can turn those same ingredients into a salad, pasta, tacos or even soup!
Why do you plan/prep? What's your main goal?
I'm so busy during the week that it's hard to cook an entire meal from scratch. But, I love healthier home cooked meals for lunch and dinner. With thoughtful meal prep I'm able to keep sane during the week while eating healthful, delicious and homemade meals.
What are your favorite containers to use when preparing food ahead of time?
I love using clear containers so I can easily find what I'm looking for in the fridge. It also makes it easier to grab what I need when I'm rushing out the door for work.
Do you have any meal prepping or planning tips for beginners?
Absolutely! I've outlined them in this blog post! (Sunday Meal Prep by Bourbon and Honey)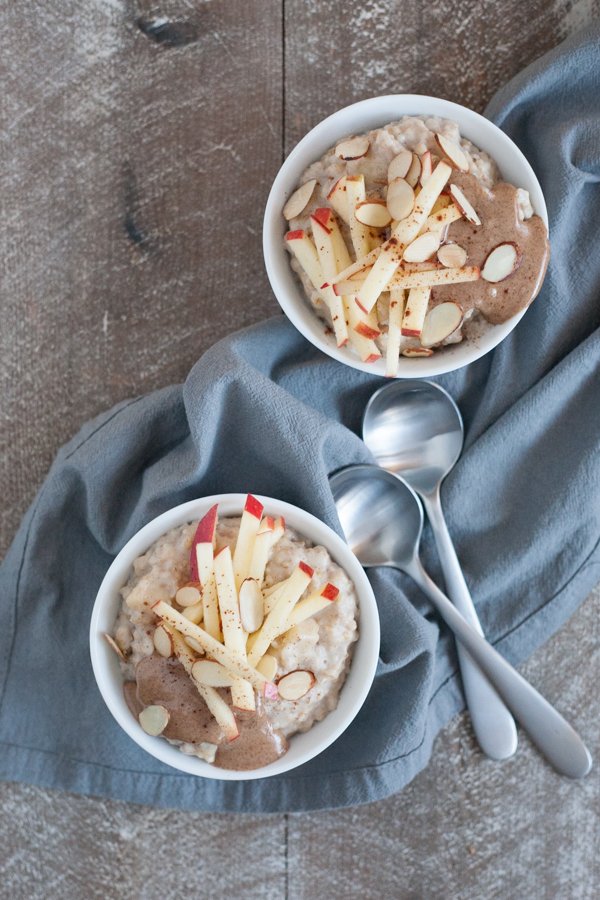 You can follow Kristen on Instagram, Twitter, Facebook, and Pinterest, or visit her website, Bourbon and Honey.