We're back for the third installment in my series of conversations with other food bloggers where we learn more about their meal prepping and planning habits. To spread the love and help us all learn something new, I want to share some advice from food bloggers who've been planning and prepping for years. Lauren is stopping in from her blog, The Schmidty Wife, to share her methods and techniques. I love how Lauren makes use of meal prep strategies and meal inspiration to plan ahead every week. Here's a Meal Prep Conversation: Lauren from The Schmidty Wife.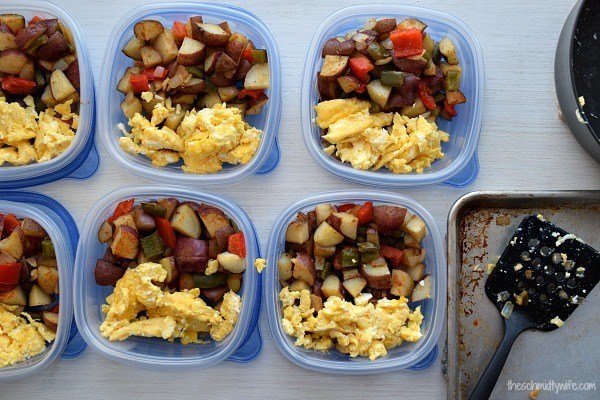 A Meal Prep Conversation: Lauren from The Schmidty Wife
Hi, I'm Lauren Schmidt, the lady behind theschmidtywife.com. I'm a midwest transplant living in New England with my husband, son, and our two dogs (and soon to be baby #2). My mantra is Real Fresh Food For Real Fun Families. I started blogging seriously about a year ago. I love to cook and bake, and wanted to share my love of making real food for real families. I try to keep my recipes healthy (with some fun treats sprinkled in) and generally easy.
Why do you meal plan and prep? What are your goals?
I have so many reasons for meal planning it is hard to choose where to begin. The main reason I meal plan is to keep my family healthy. I find with a good plan in hand, it's easy to keep your family healthy and happy. It's a big goal of mine to know what my family is putting into our bodies. When I meal plan and prep ahead, I know exactly what my family is eating.
My secondary reason is my budget. As most young families, we find ourselves on a budget. Having a plan for the week and smart grocery shopping saves us big time. When we treat ourselves to take out or a meal at a restaurant I often wonder how so many people are able to eat out so often. With smart planning and prepping you can save a ton and then we are able to put those savings into other areas of our life.
What do you find is the biggest benefit of planning and preparing meals ahead?
The gift of time. Taking a small chunk of time to plan and prep meals always pays off later. If things are planned and prepped it gives you more time to enjoy life (or get others things done that needs to get done). I love when planning and prepping allow me take my son and dogs on a walk instead of worrying about what's for dinner.
What foods or ingredients do you usually prep ahead?
My favorite thing to prep ahead is actually breakfast. Like most households, mornings are the most chaotic and prepping breakfast for the week is a lifesaver. And I know I am not the only one with this feeling because my Meal Prep Roasted Potato Breakfast is my most popular recipe on the blog. I find prepping breakfast is most helpful when you are following a specific diet (like the Whole 30 or 21 Day Sugar Detox) and/or if you workout in the morning.
I also love making my Crockpot Rotisserie Chicken. In my post, I talk about how it has become my secret to successful meal planning. Making a simple whole chicken every week allows me to make multiple meals from that chicken, whether it is for lunch for the week or components of our dinners.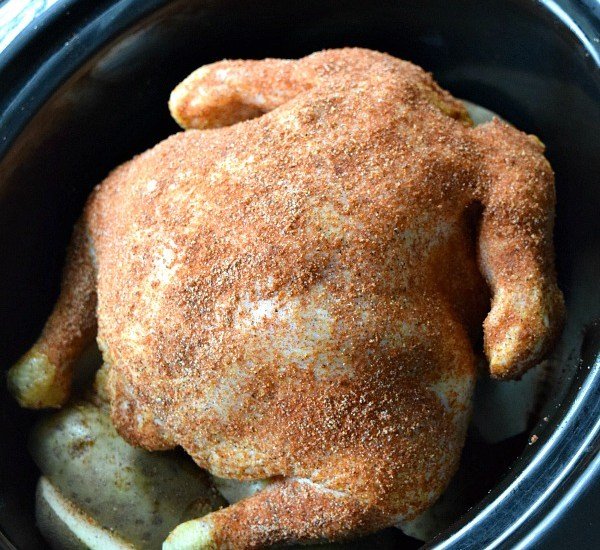 What's your usual plan/prep routine? Has it changed over time?
I have used the same magnetic white board weekly meal planner for years! It's crazy simple. I sit down with a notepad for my shopping list and my white board every Tuesday morning for about 20-30 minutes (depending on my son's distractions). I love using my 'meal plan inspirations' to figure out my menu for the week. I choose a topic for each day and then I am able to quickly narrow down to what I am going to make for that day.
The biggest thing that has changed as I have become a better meal planner is using what I have. When it comes time to plan my new week, I always make sure I work with what I have and I always check my fridge for perishables. If I have a veggie drawer filled with extra carrots, I make sure I will use those carrots during the upcoming week. Thinking about what you already have can stop food waste and save money.
What's your usual recipe inspiration? Where do you look for new meal ideas?
As I mentioned before I use my 'theme' idea to help me pick out my menu for the week. And if you need help finding any meals for these themes, Pinterest is a great tool. Search the theme, and voila, a recipe. With that being said some of my favorite types of meals are easy prep and easy clean up. I love one pan meals such as my One Pot Southwest Quinoa, sheet pan meals like my Sheet Pan Balsamic Chicken & Veggies, or crockpot meals like my Homestyle Crockpot Chicken Noodle Soup.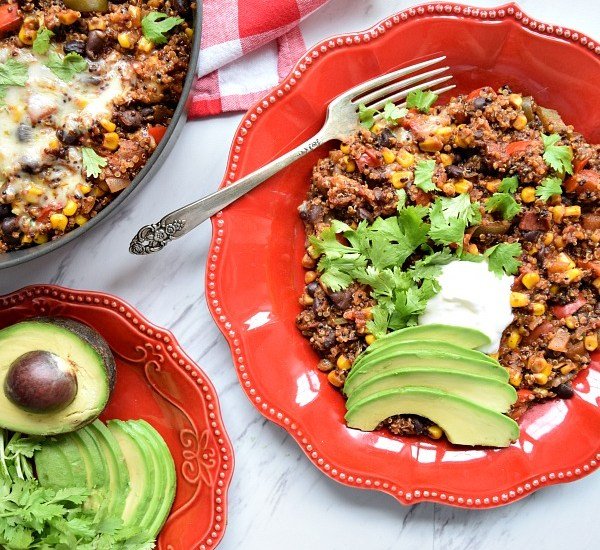 What are your favorite containers to use when preparing food ahead of time?
I have about 3 different kinds of containers in my house. My favorite are the few I have made out of glass but I also have cheap plastic ones that work well for prepping snacks and meals for my toddler. The biggest thing for me is that they are see through so I am able to see what I have inside.
What are your favorite personal recipes, and what do you make most often?
As mentioned before, prepping for breakfast by making my Meal Prep Roasted Potato Breakfast definitely makes for a smooth week. I also love making my Korean Ground Turkey & Rice Bowls, and my Classic Crockpot Chili for weekly lunches.
What's your number one tip for meal planning/prepping for beginners?
Have a good reason to be meal prepping/planning, whether it is health, money, or time. If you have a clear reason why you are doing it, it will make you stick to it. Share your reason with your family/partner so they can help hold you accountable/help you with your planning/prepping. (ALSO, don't worry about being perfect, just start trying. If you need to start small, start planning only a few days a week and work your way up, if you mess up it's okay just keep going.)
Anything else you'd like to share that I missed?
Don't forget that meal time, especially dinner, can be fun and a great opportunity to bond as a family or with friends! In this busy world, try to sit down and have a meal with your family without technology present. Use making a meal (even your weekly prep) as a way to teach your children important life skills – you'd be surprised at how even young kids can help out a ton in the kitchen or as a great way for you and your significant other to bond. It's okay to have fun in the kitchen, it's even encouraged!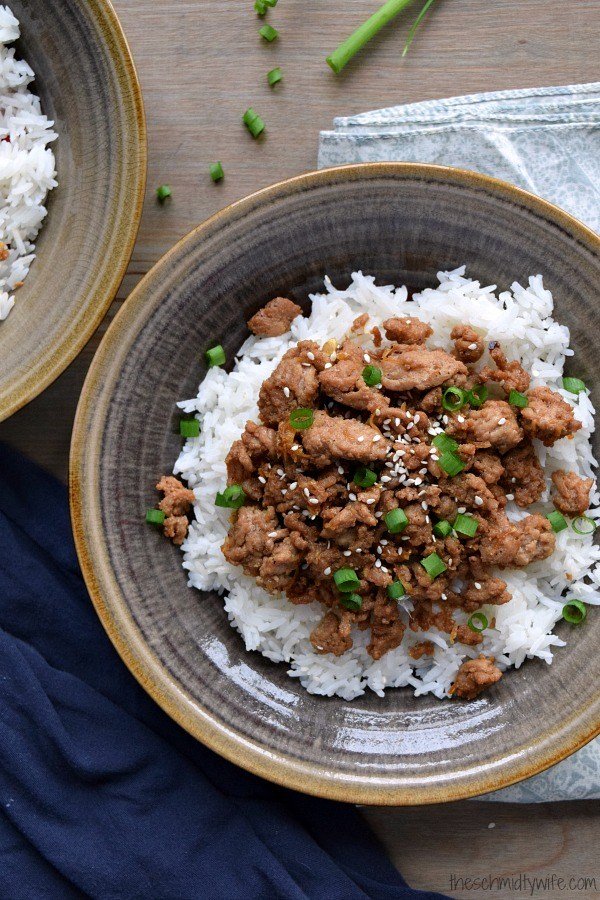 You can follow Lauren on Facebook, Pinterest, Instagram, and of course her blog, theschmidtywife.com.