It's here! The season of dinner parties, potlucks, and holiday food galore! I ALWAYS bring food to any party I go to, ask everyone I know. Being a thoughtful guest and bringing delicious food are the best ways to make sure you're invited back next time. Here are some Helpful Tips for Bringing Food to a Dinner Party!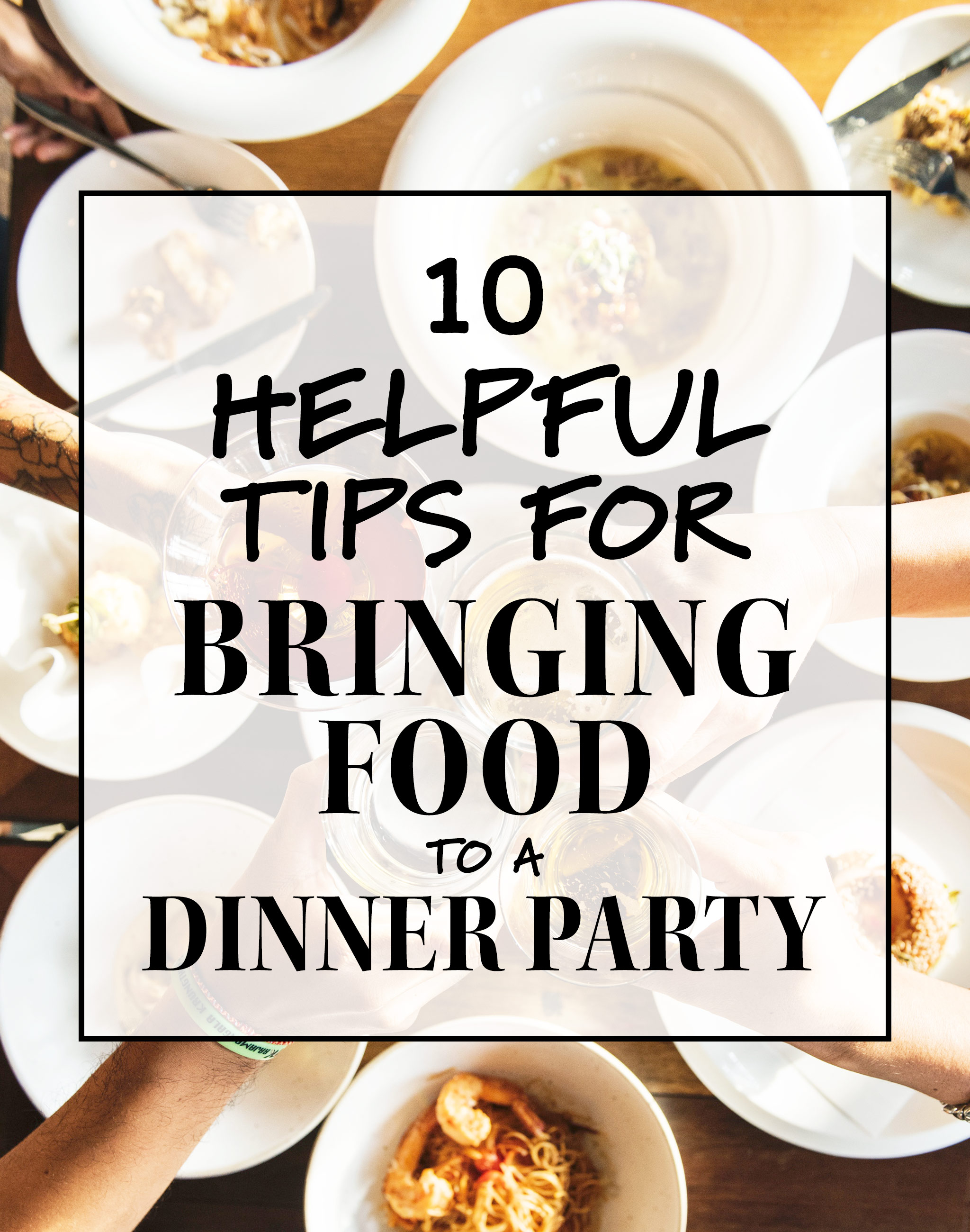 Before we get started, I want to make it clear that tip #0 is to PLAN AHEAD. No host likes it when someone shows up late to dinner without the item they volunteered to bring. So just don't be that person. Please.
This is especially true during the holidays when stores run out of hot ticket items like fresh herbs or stuffing mix. Reading your recipe ahead of time, grocery shopping before the day of the party – these are examples of tip #0: plan ahead. But since that's a tip I seem to try and apply to everything, I decided it shouldn't count as one of the ten listed here.
Be the best guest you can, bring some delicious homemade food, and don't forget to thank the host for hosting. Here are my 10 Helpful Tips for Bringing Food to a Dinner Party.
1. Make a recipe you've made before.
This way, there are no surprises. If you've already made the recipe, it's so much easier to estimate how long it will take to make again, and how many people it serves (realistically), not to mention you'll already know how it tastes. If you're dying to make something you've never made before, make it for yourself a week or two before Thanksgiving. Work out all the kinks and then it'll be perfect for everyone else on Thanksgiving.
2. Stick to your commitment.
This might seem obvious to some, but maybe not so much for others. People are counting on you to bring what you said you would, so just stick with it. Unless you specifically rearrange plans with the host, because the host is the boss. This is especially true for holidays and those important dishes like stuffing and mashed potatoes!
3. Make a label and note any food allergens.
Labels are the most important for larger groups and potlucks, but they can still be nice if you brought a new kind of dish to the smaller family gathering. Write down what you brought so people know – simple! Make the label before you leave your house This also eliminates people asking around wondering who made it, what it is and what's in it.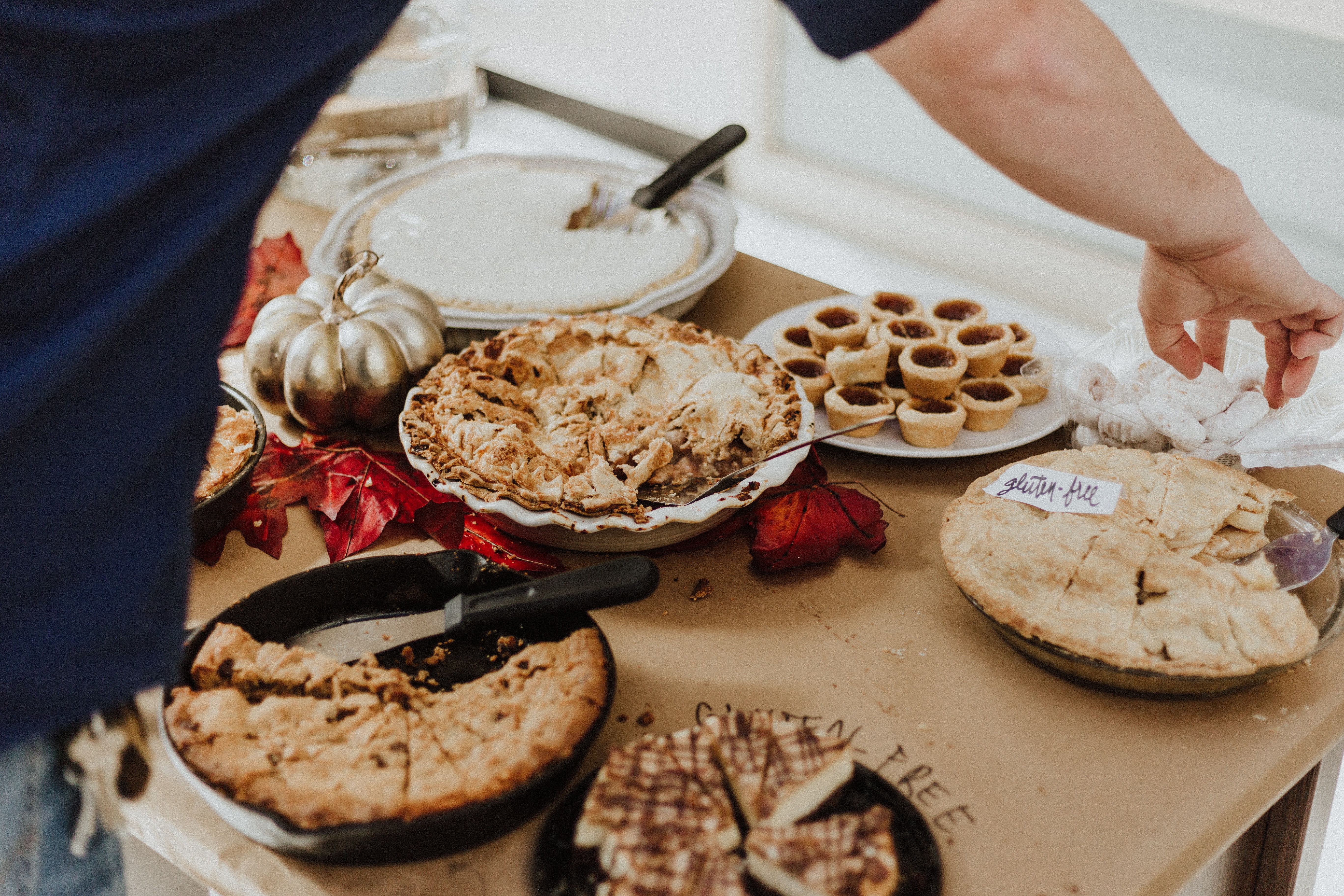 4. Don't assume there's fridge or oven space.
If your dish needs to be refrigerated or heated in the oven prior to serving, make sure you let the host know. This is VERY important, especially on holidays. This part of the discussion can happen when you talk with the host about what dish to bring. If you want to be even more awesome, offer to bring a cooler with ice, especially if your dish needs to be chilled. Alternatively, bring your own crockpot or other warming dish to keep your food hot. Either way, discuss this with your host!
5. Bring something that can be served at room temp.
Better yet, bring something that can be served at room temperature. Lots of snacks and appetizers can hang out on the counter while dinner is cooking. Veggie trays, spiced nuts, and some salads are great at room temperature.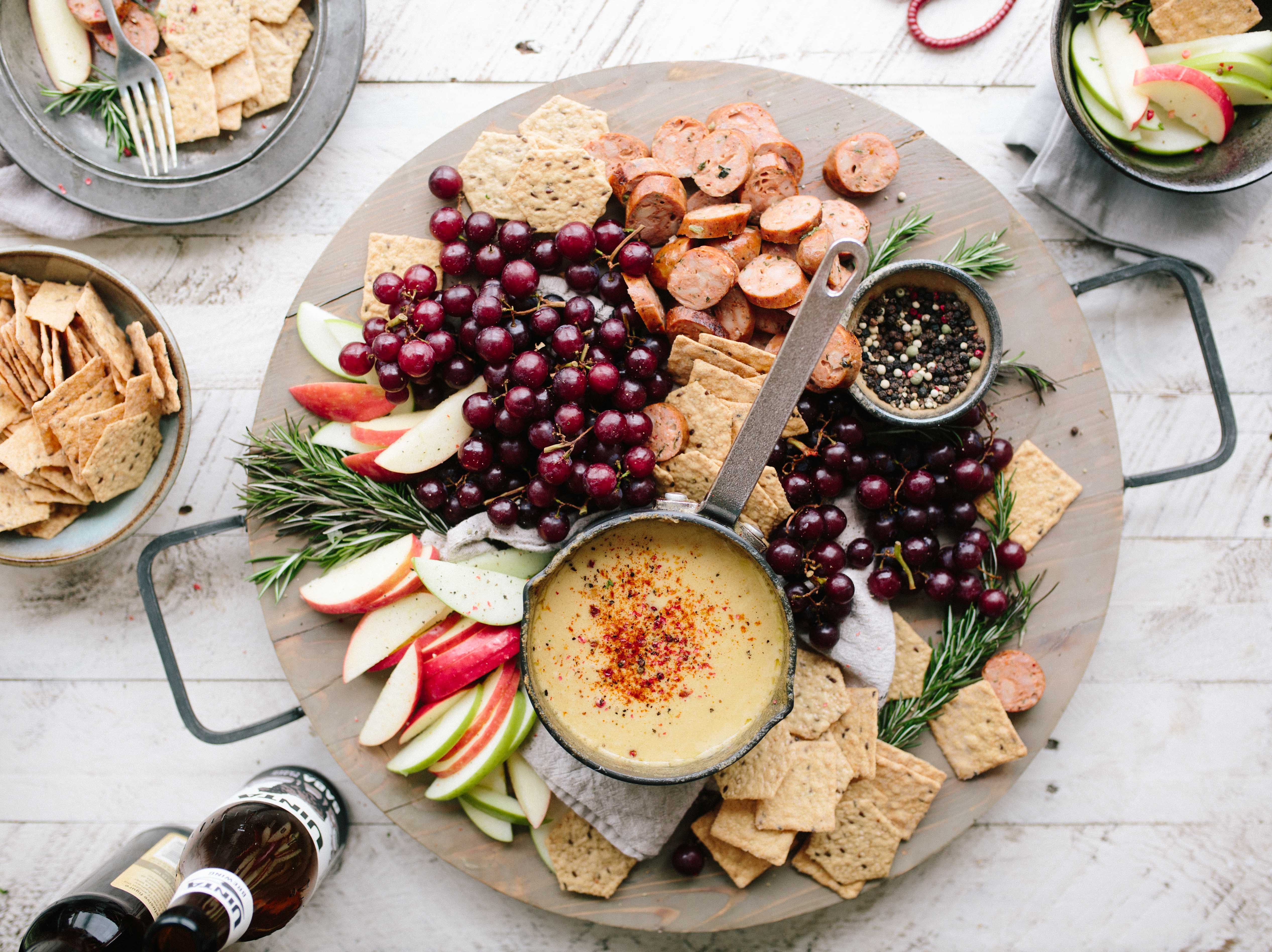 6. Fully assemble your dish before you arrive.
If your dish requires a whole bunch of assembly right before serving, then it's probably not what you should be making. Anything you don't assemble at home equals time spent with you taking up space in the host's kitchen. Not that they don't love you, but they probably just want you out of the way. Less true for family gatherings, more true for potlucks or when you don't know the host very well.
7. Bring your own serving utensil.
Never assume the host has the right serving utensils for your dish, along with everything else he or she is serving. Your host doesn't always feed this many people, so why would they have enough serving utensils to do so? You should bring everything required to serve your dish and never assume there will be extra utensils for you.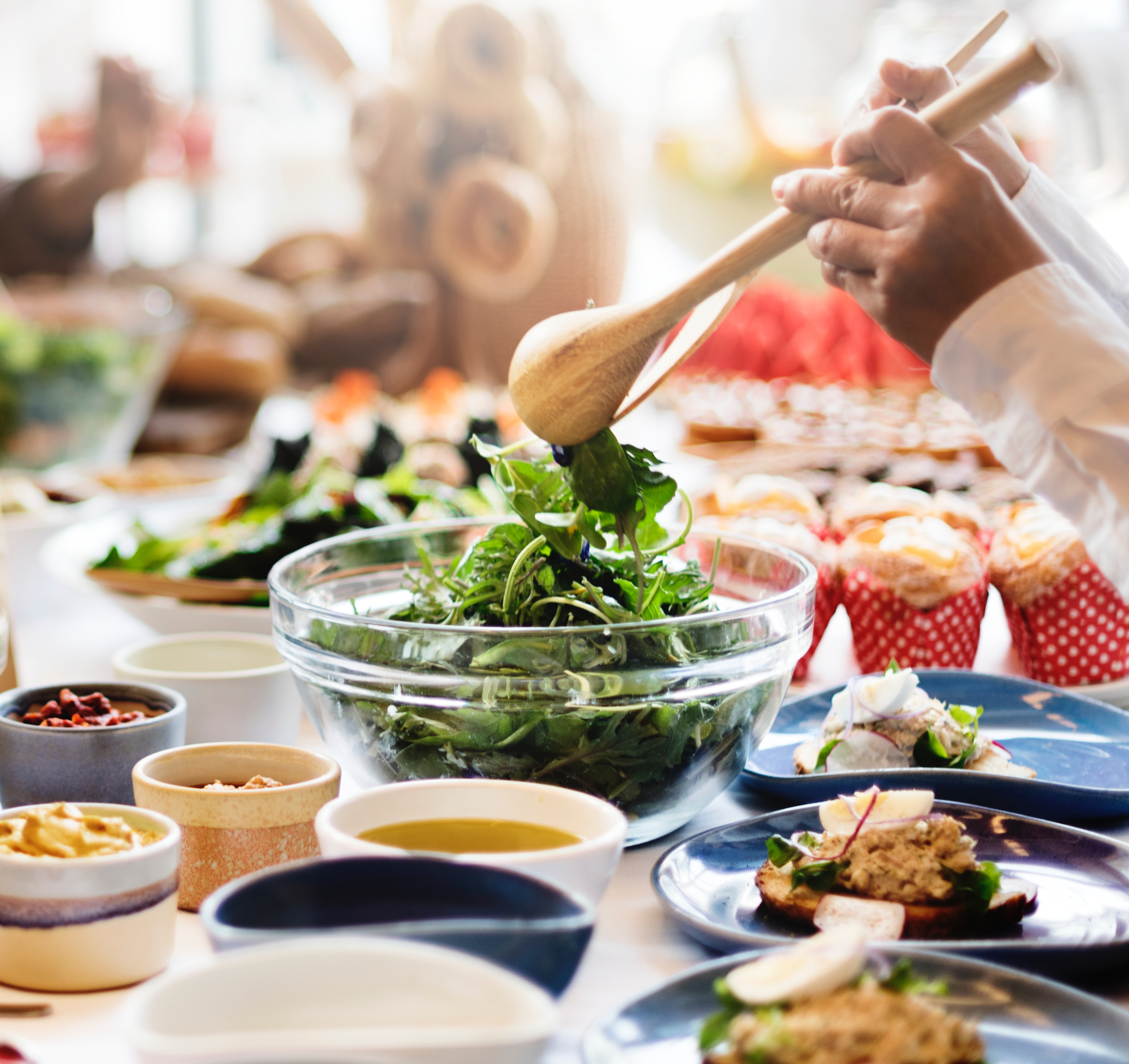 8. Bring an oven mitt or hot dish trivet.
If you're serving a dish that's fresh from the oven, don't depend on anyone else to be able to remove that dish from the oven and then set it on a safe surface. Don't assume your host has enough trivets for all the hot dishes being served! And extra oven mitts are always nice when multiple people are handling multiple dishes going in and out of the oven.
9. Keep an eye on your food.
Food safety is no less important during dinner parties and holidays. Keep an eye on your dish if it's not a room temperature safe food. Cold and hot prepared items should only remain in the danger zone (40F – 140F) for up to two hours to prevent foodborne illness. Don't make extra work for your host by setting and forgetting your food. Watch the clock or set a timer – if two hours have passed since you set your food out, put it away!
To help keep food out of the danger zone, keep cold food on ice, and keep hot food in warming trays or slow cookers (if possible for your dish).
10. Don't leave your dirty dish behind.
Again, don't make extra work for the host. They did enough and I'm sure the last thing they want is a variety of random dishes whose owners can't be identified. If there's food left in your dish, offer up the leftovers to the host first, then anyone else who wants them. Take the dish home and clean it there.
Project Meal Plan recipe ideas to make and take to parties:
Hope some of these tips are helpful when you're thinking about what to bring to your next potluck, holiday gathering, or dinner party! Remember, plan ahead and try to make things easy for your host. That's the goal of most of these tips!