There are so many Instant Pot recipes on the Internet, how do you know which ones are worth your time? Luckily, I've assembled some of the most pinned, highest rated, and most popular Instant Pot Chicken Dinner Recipes for you to try! From pho to alfredo, and stew to salsa, I'm sure you'll find a dish you love from one of these amazing food bloggers!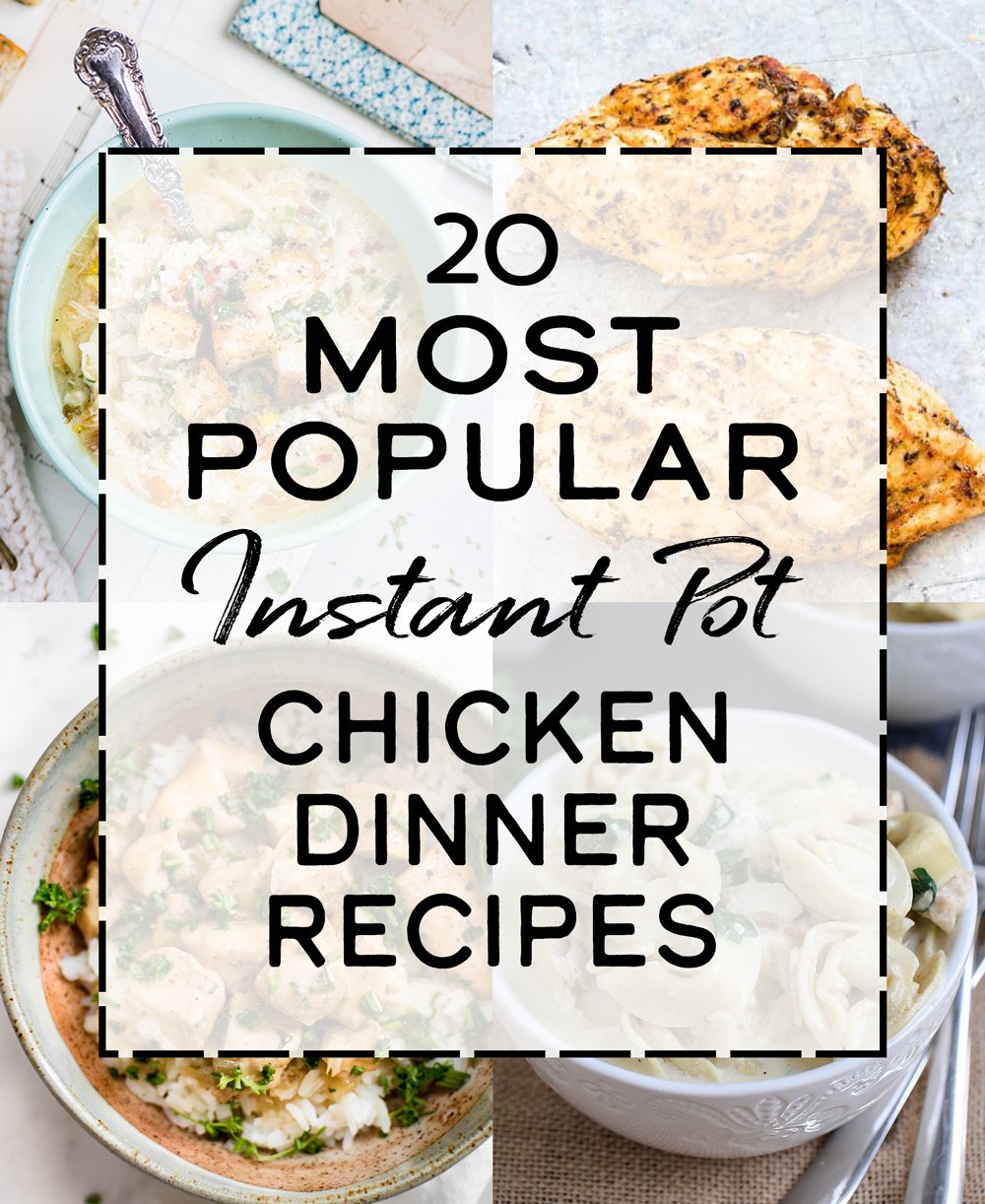 20 Most Popular Instant Pot Chicken Dinner Recipes
I absolutely LOVE my Instant Pot. Yes, I know it's not usually very "instant", but I think it's more about the fact that you can put ingredients in, walk away, and come back to a wonderful dinner that's ready to go. I use the Instant Pot Duo Plus 6 Qt (affiliate link!) for all of my recipes, and I believe every single one of these recipes will work with a 6 quart Instant pot. Hope you find a recipe you love! I can't wait to try every single one of these mouth-watering recipes!
Perfect for tacos, taco bowls, enchiladas, salads, and more, this is an excellent option for making ahead and serving for dinner throughout the week.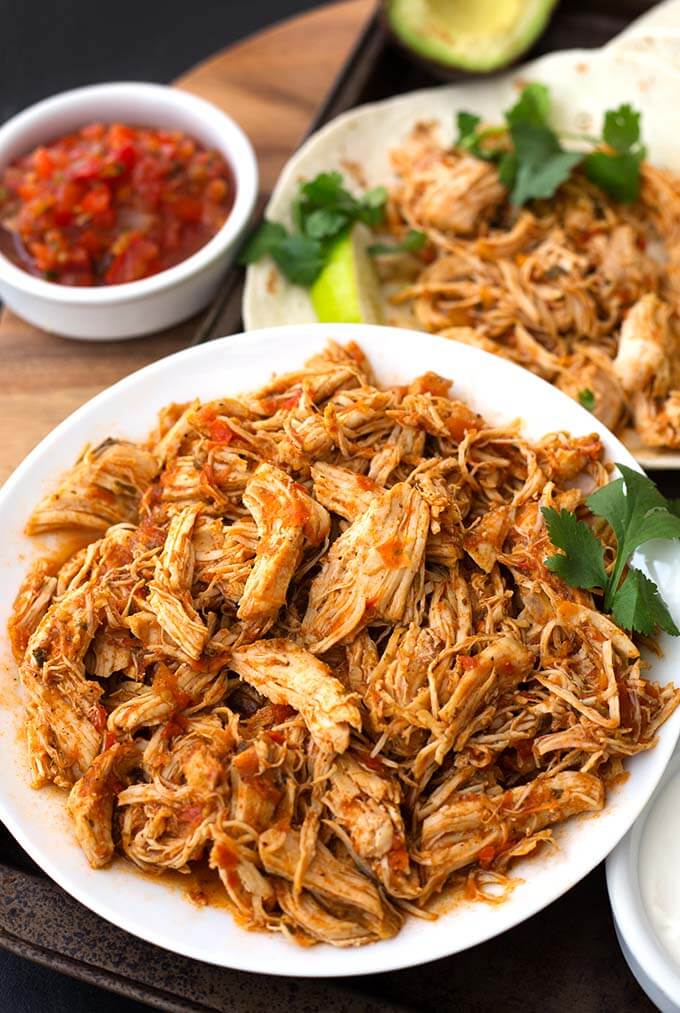 Photo: Simply Happy Foodie
This is a quick and simple chicken recipe and you probably already have all the ingredients on hand! Pair with rice for an easy delicious meal!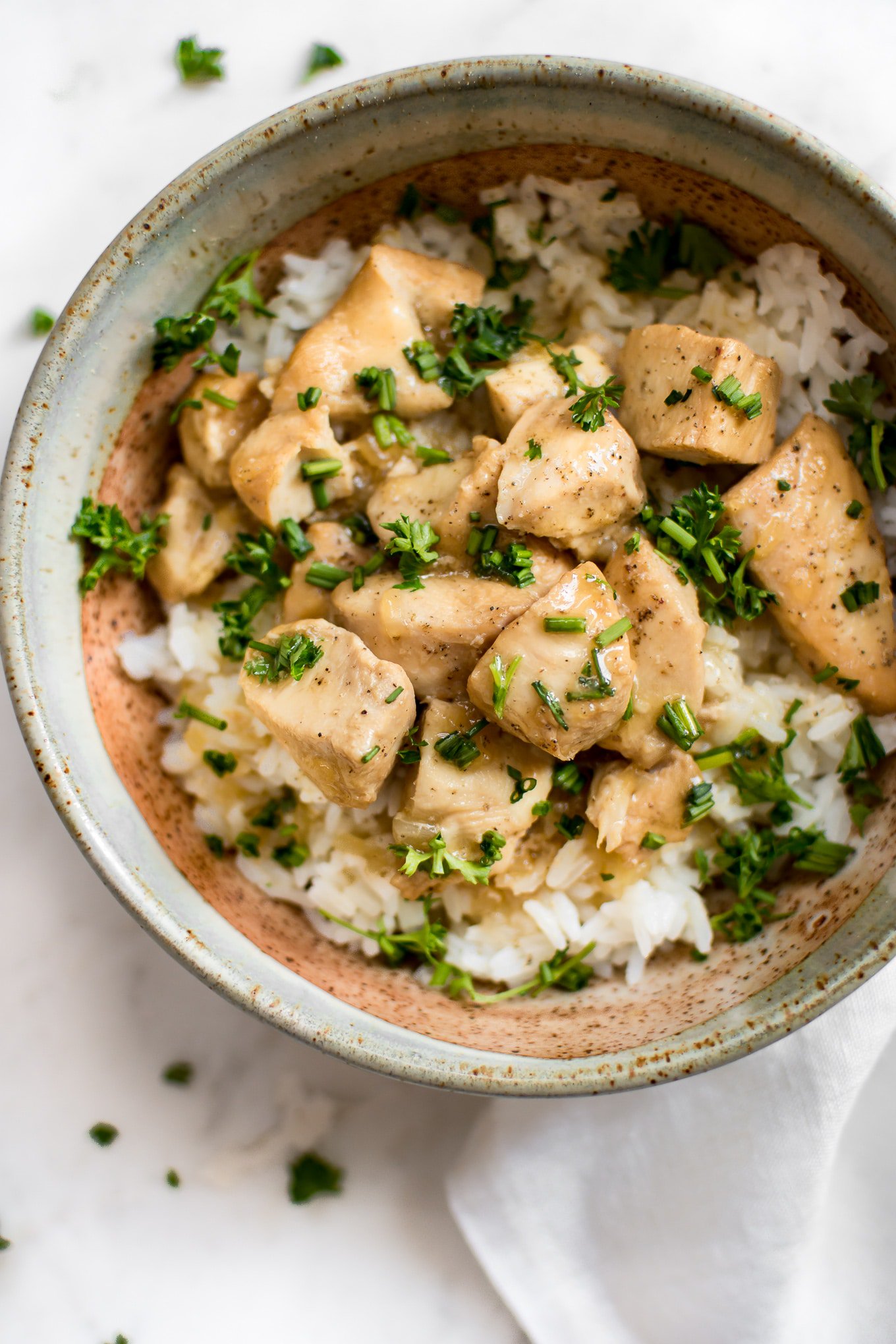 Photo: Salt and Lavender
I've always wanted to try making Pho at home, and this looks like the perfect recipe! Plus it's so easy to make in your Instant Pot.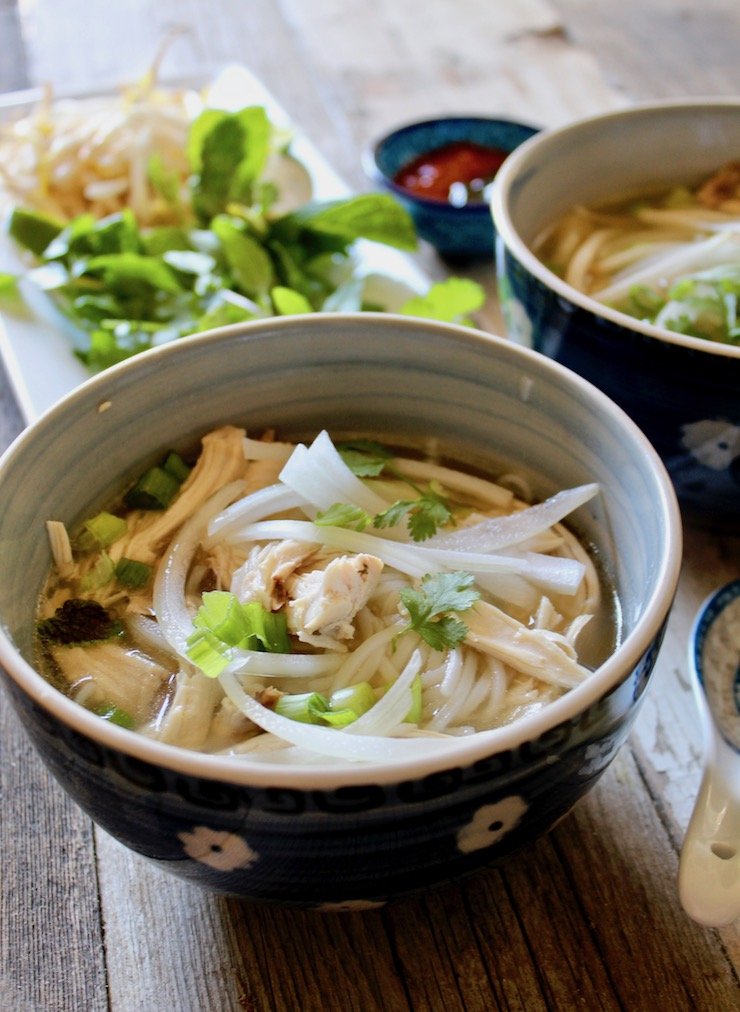 Photo: The Hungry Bluebird
A complete dinner in a bowl! Full of chicken thighs, andouille sausage, fresh veggies, rice and amazing spices. Another perfect dish to make-ahead so dinner is ready when you are!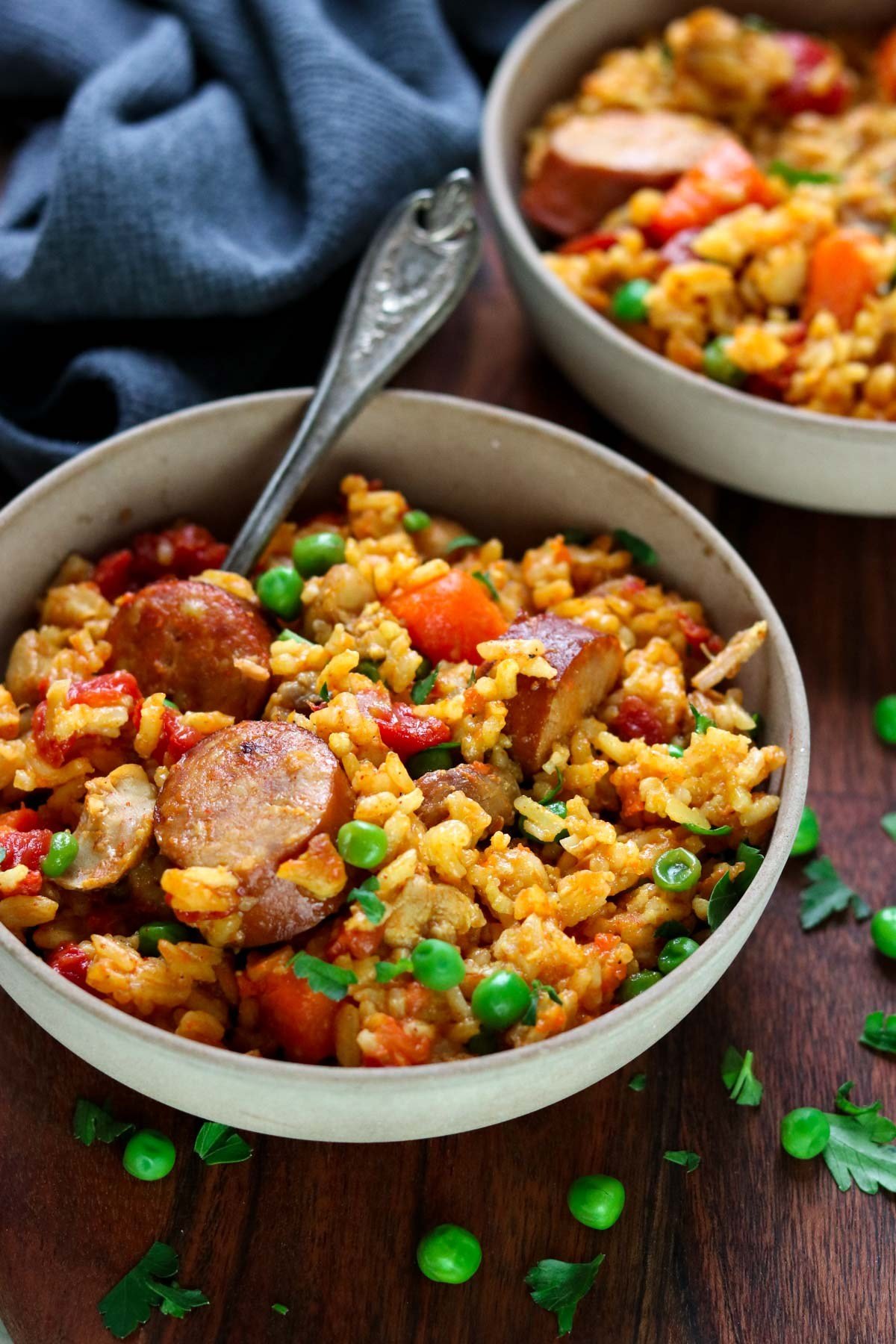 Photo: Mom's Dinner
Cook up the sauce and the drumsticks in the Instant Pot, then give the drumsticks a quick broil for crispy skin while the sauce reduces in the Instant Pot. These look delicious!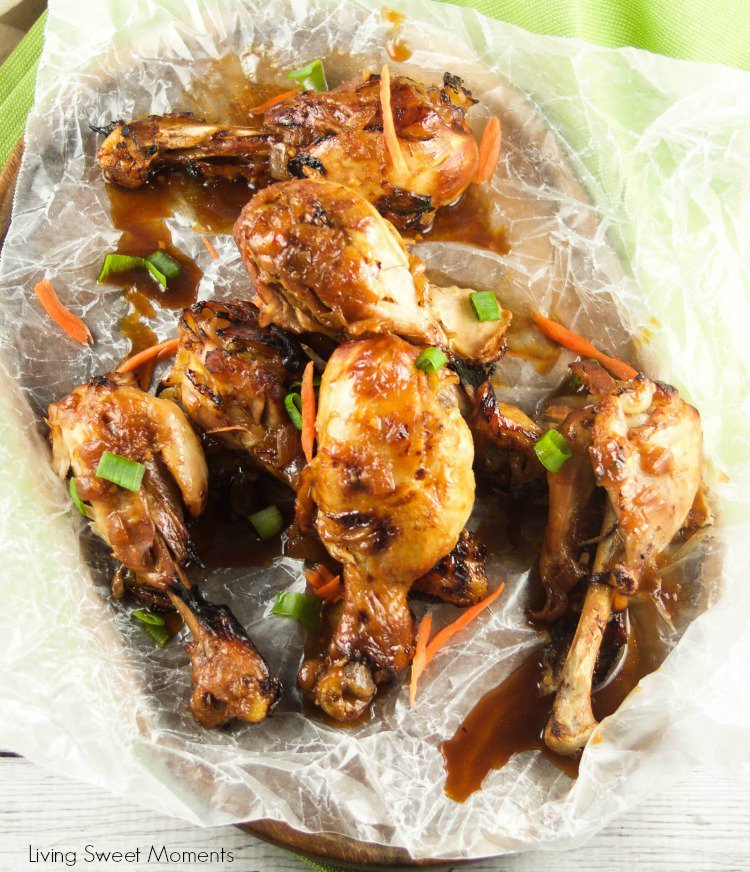 Photo: Living Sweet Moments
This soup recipe uses a whole chicken to create a flavorful Italian soup with orzo pasta in the Instant Pot – and it's a huge hit with Lucy's readers!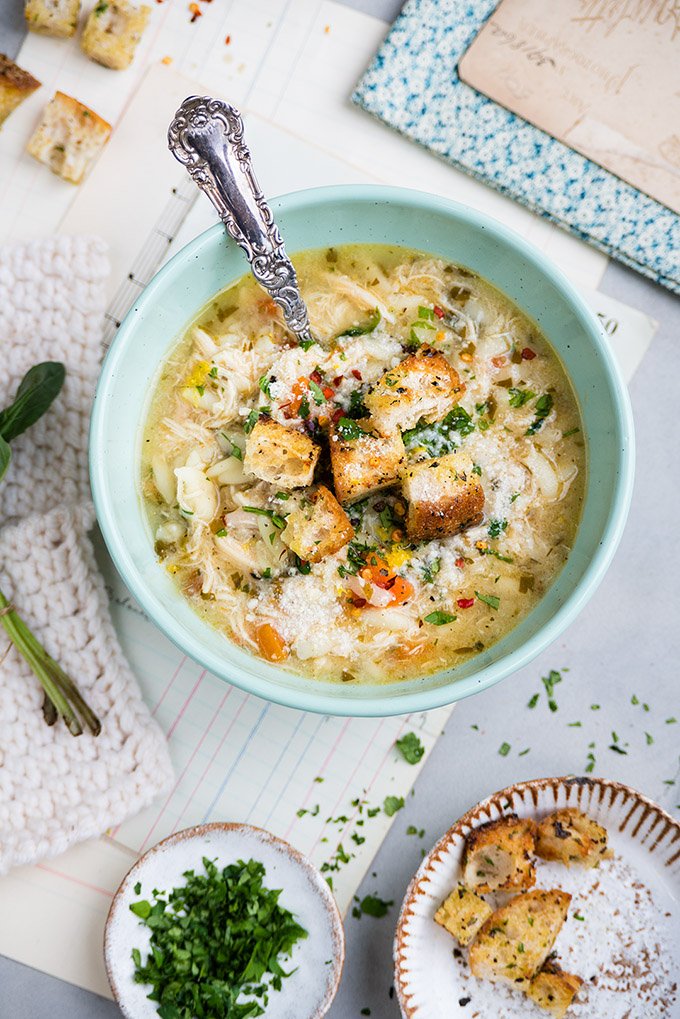 Photo: Supergolden Bakes
Love this perfectly seasoned dish where the chicken, rice, and veggies are all cooked together in the Instant Pot. Just what I want in a complete Instant Pot meal!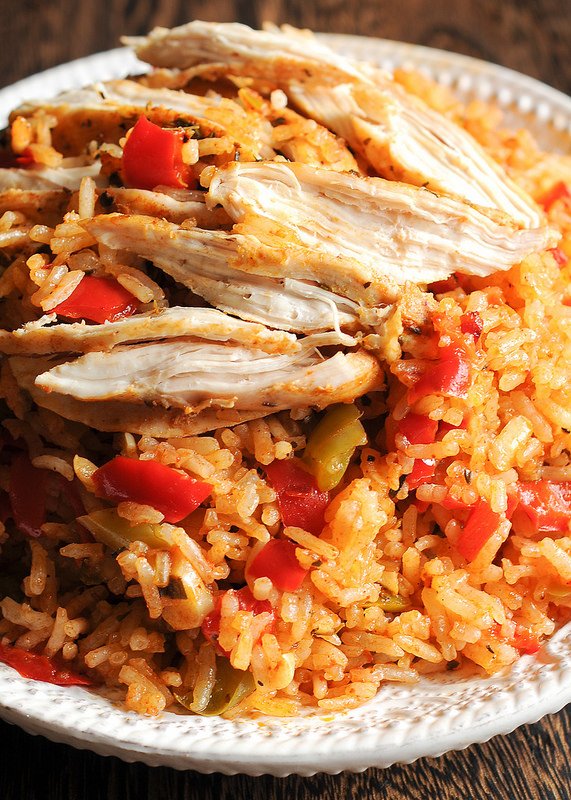 Photo: What's in the Pan?
Tortellini is my favorite and I can't wait to try making it with chicken, spinach, bacon and homemade Alfredo sauce! Kid-friendly and perfect for leftovers!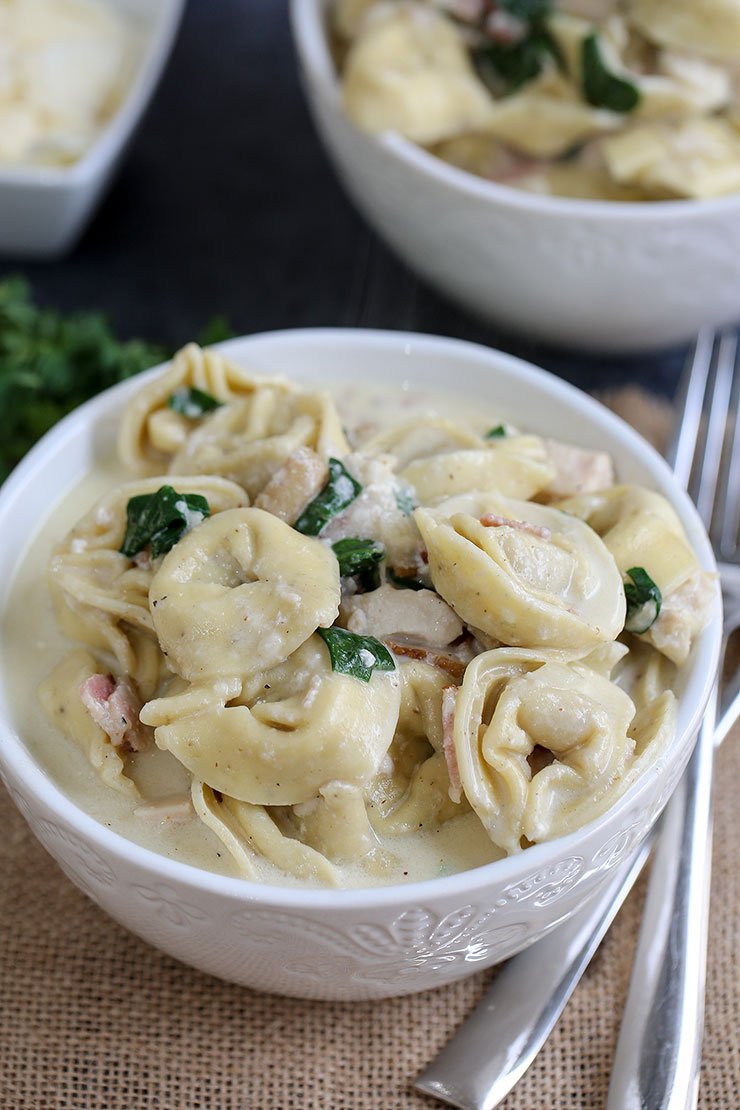 Photo: My Organized Chaos
This Instant Pot meal works great for both lunch and dinner. Spicy buffalo meatballs cooked with quinoa together in the Instant Pot for a quick and easy cleanup!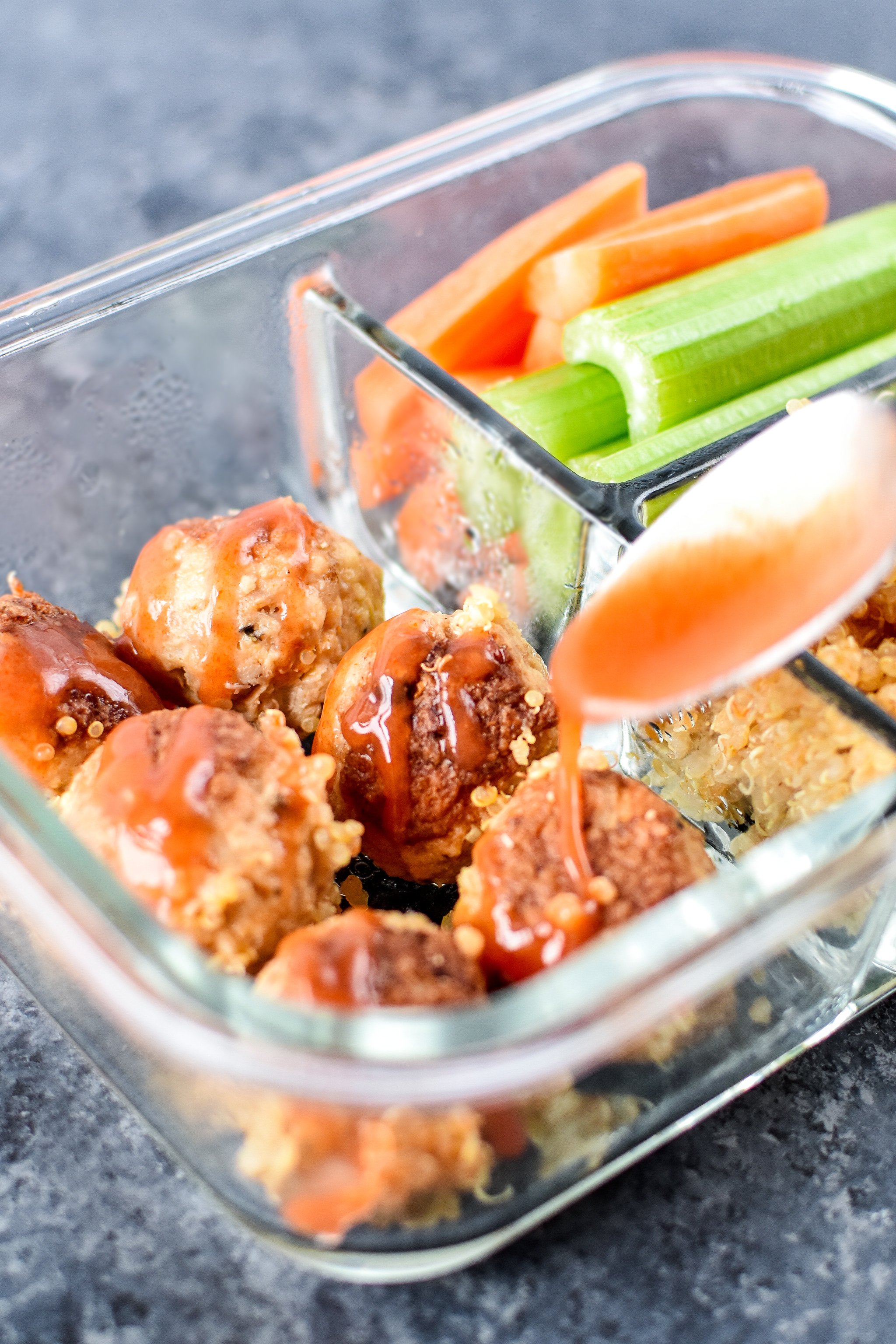 Photo: Project Meal Plan
An easy, comforting, Instant Pot soup using chicken breasts and a box of quick cooking wild rice. This is one of Jenny's top Instant Pot chicken dinner recipes.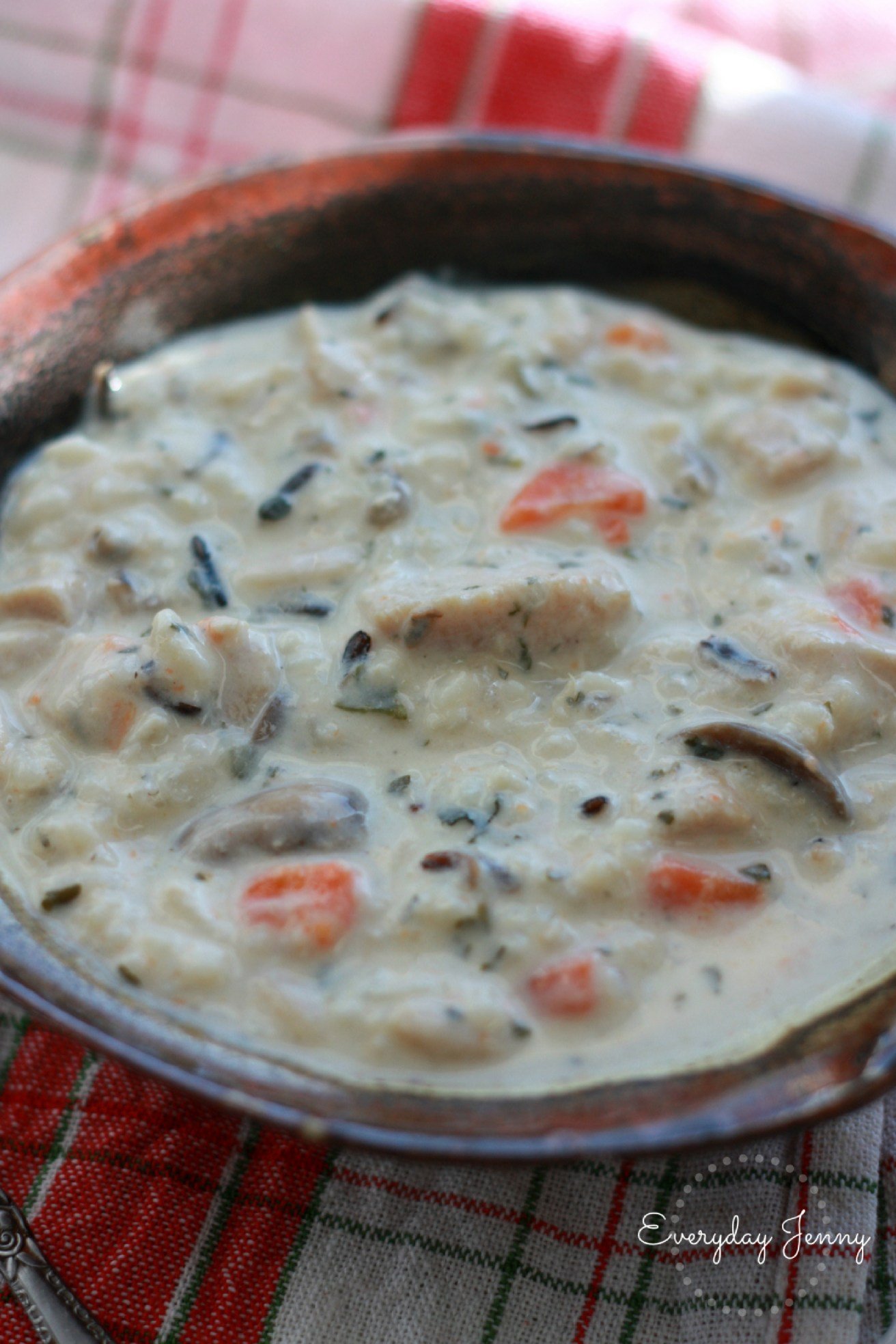 Photo: Everyday Jenny
Flavorful, tender chicken breasts from fresh or frozen, ready for any dinner meal you want. Perfect for many diets including paleo, keto and Whole30.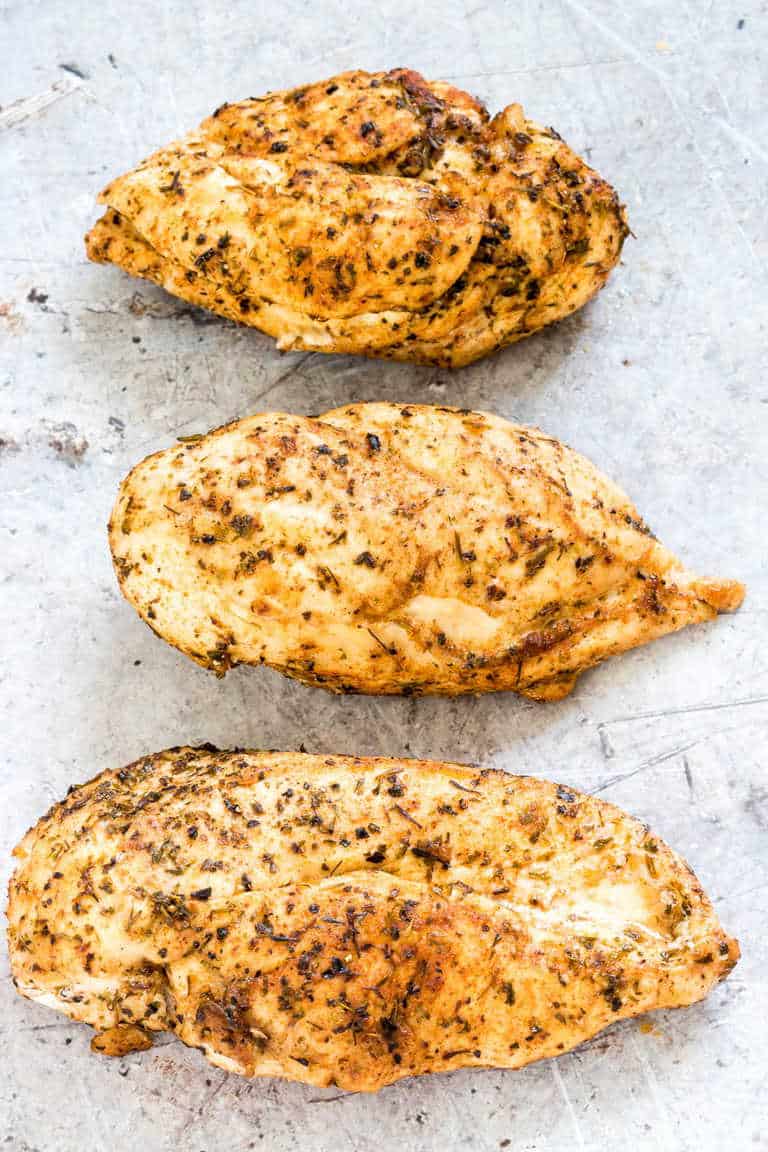 Photo: Recipes from a Pantry
This bruschetta chicken dinner is excellent for low carb diets, or anyone just trying to eat healthier! Use your spiralizer and add some zoodles to complete the meal.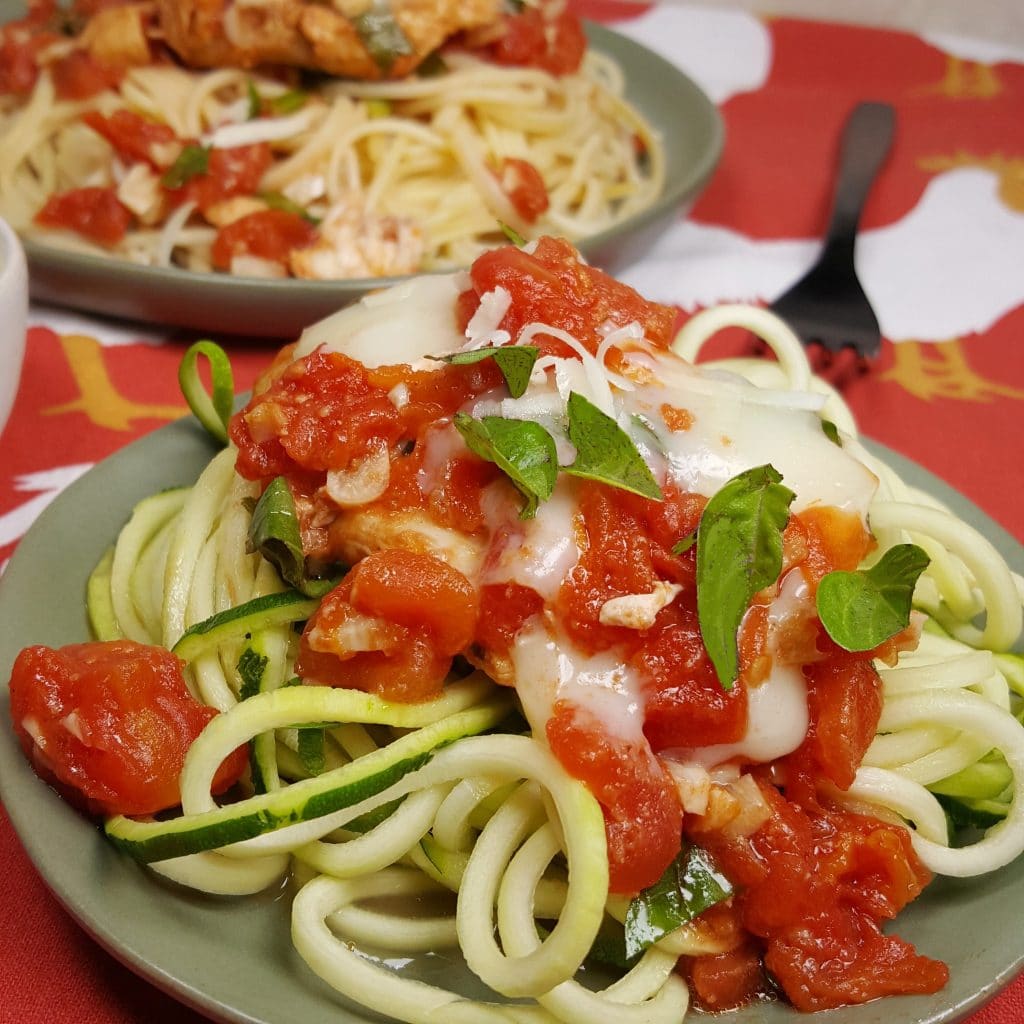 Photo: This Old Gal
This cacciatore is made with fresh ingredients and is perfect to serve the whole family. Done in less than an hour thanks to the Instant Pot!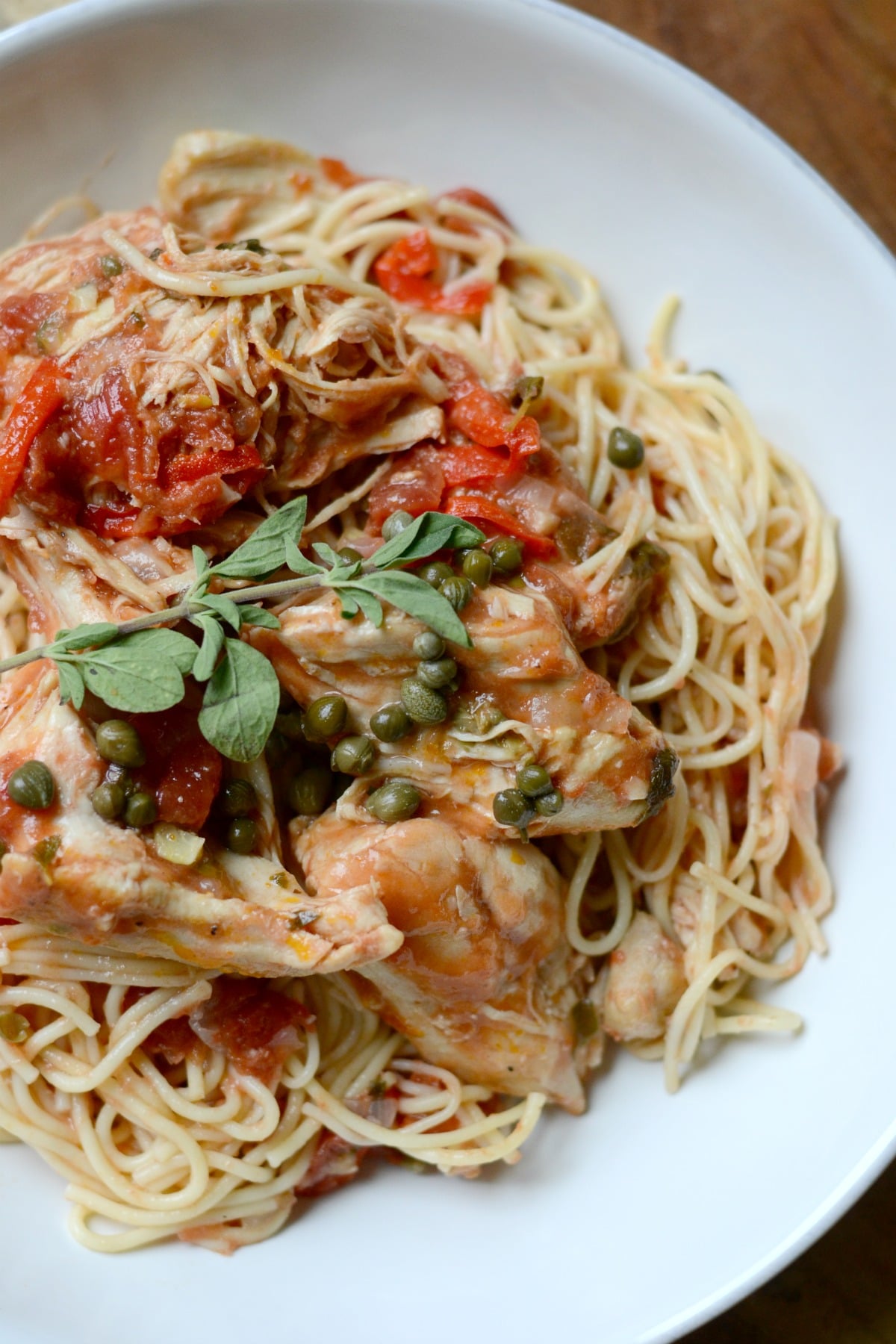 Photo: Good in the Simple
This chicken chili does look absolutely amazing! I'll definitely remember this one next time I'm craving a simple, healthy chili!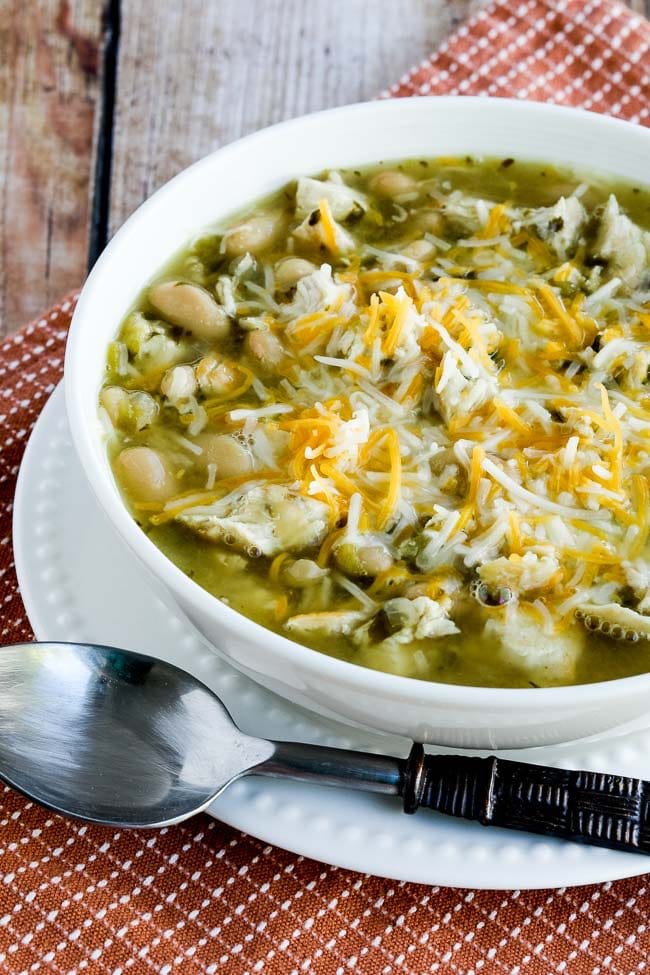 Photo: Kalyn's Kitchen
This is a quick and easy paleo dinner recipe packed with flavor! Pair with regular white rice, or cauliflower rice for a low carb option.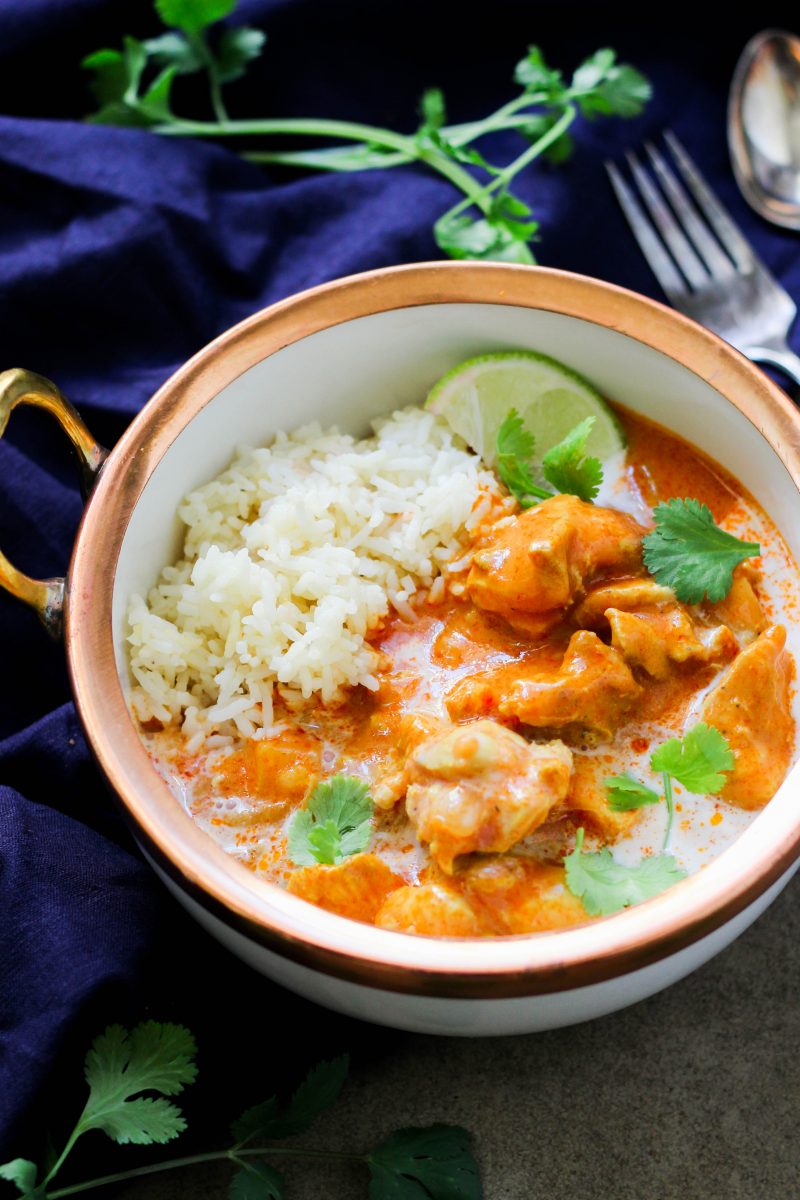 Photo: What Grandma Ate
You'd be crazy not to love this comforting creamy casserole like dish that looks so easy to make in the Instant Pot! Darcie's readers certainly love it!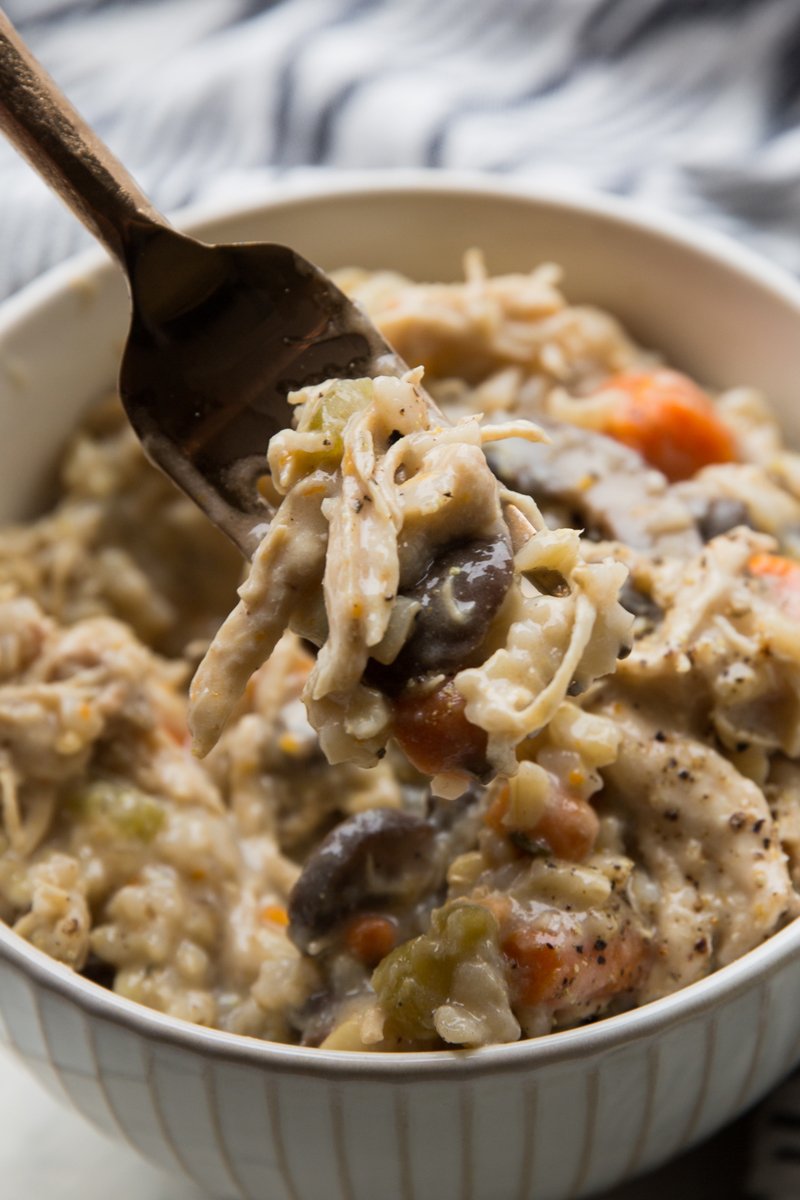 Photo: Such the Spot
Add these amazingly simple yet elegant chicken thighs to your dinner rotation! It's a low carb option that would pair well with almost any side dish.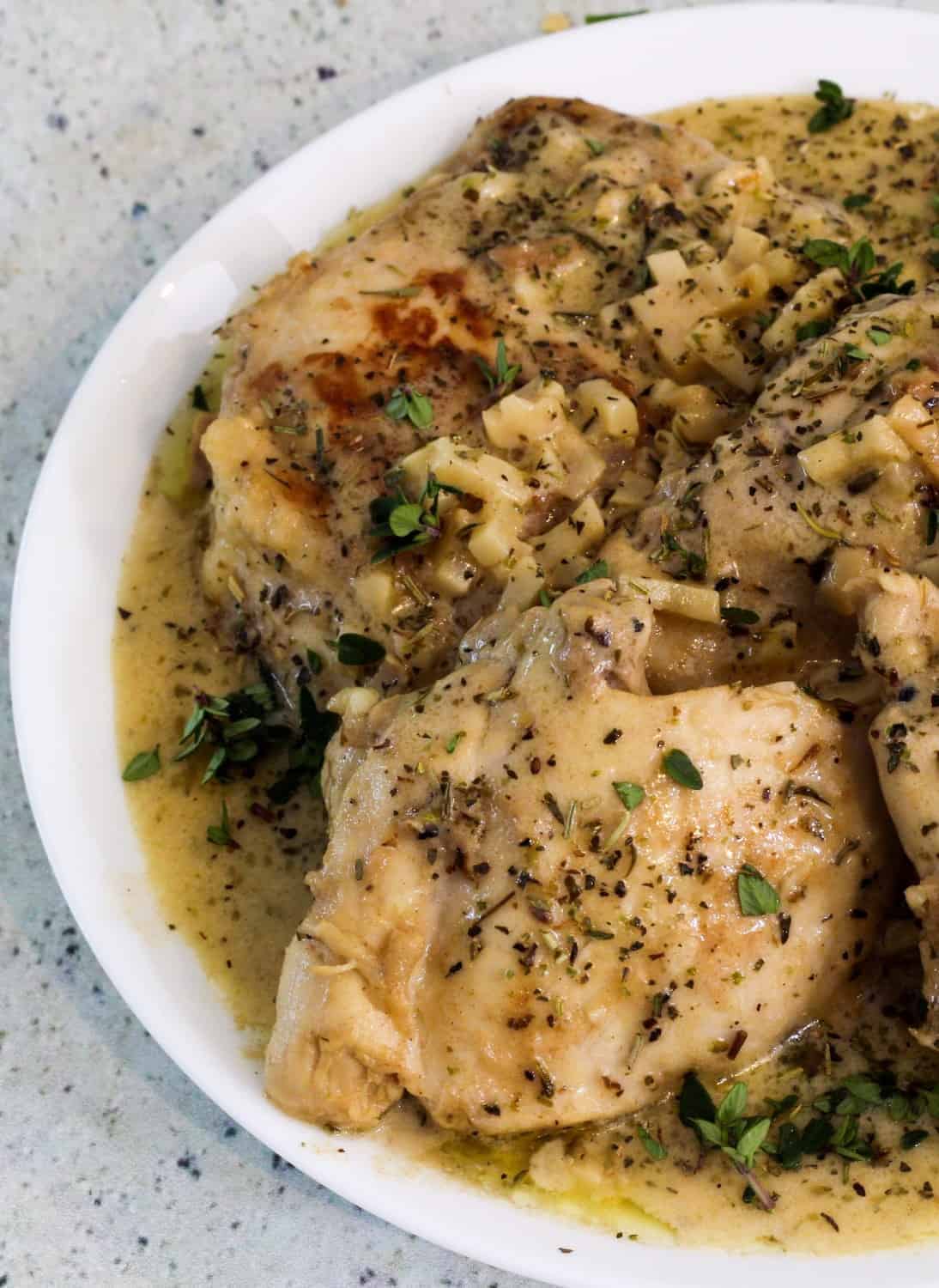 Photo: Two Sleevers
This is one of those meals where the leftovers taste even better than the original dish! Full of veggies and hearty chicken thighs, this is Instant Pot comfort food at it's best!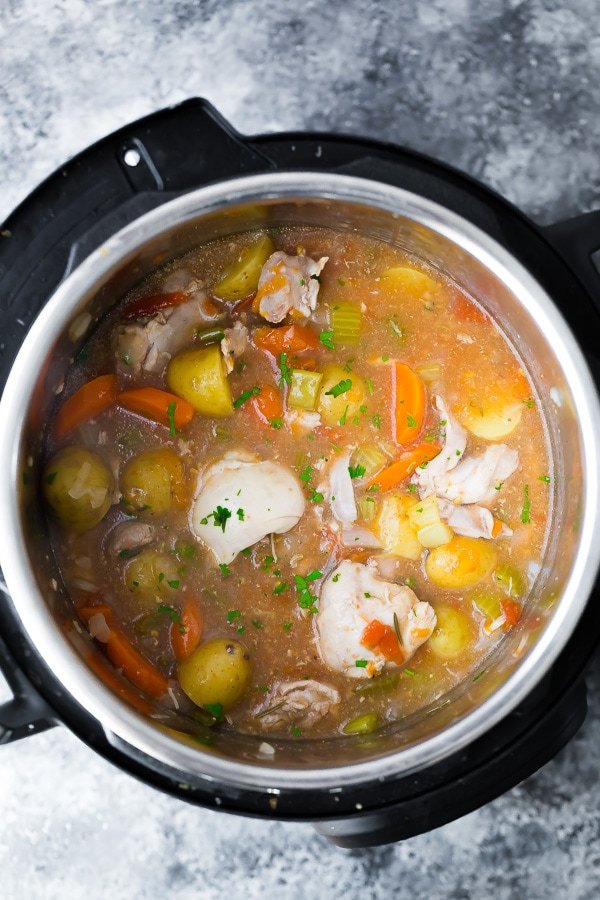 Photo: Sweet Peas and Saffron
Cook flavorful chicken thighs and potatoes in your Instant Pot at the same time with this recipe! It's definitely a favorite of Sandy's readers.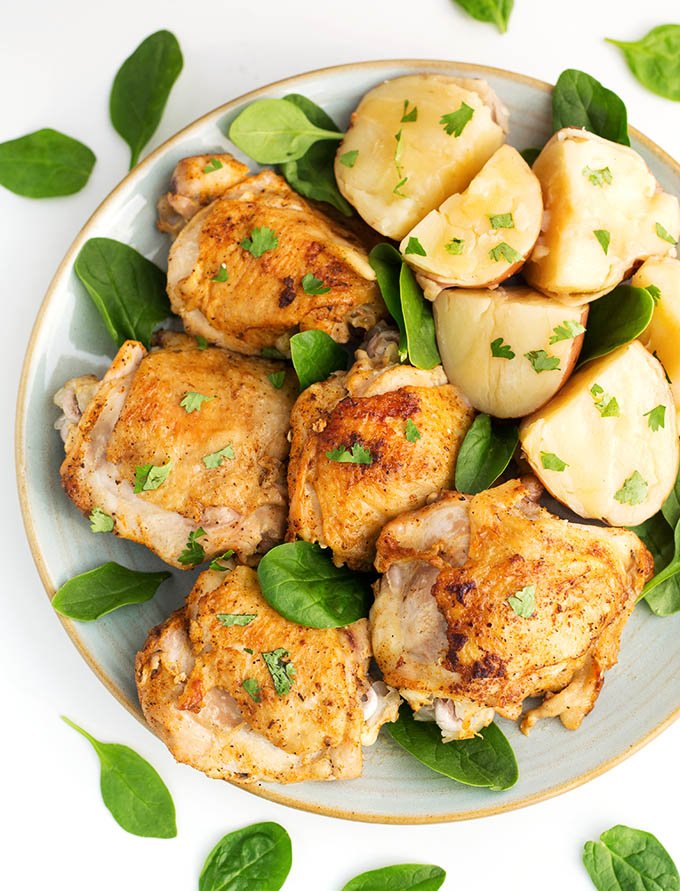 Photo: Simply Happy Foodie
This is an easy, healthy dinner made even simpler by the Instant Pot! The best part is the leftovers make the perfect lunch to take to work the next day.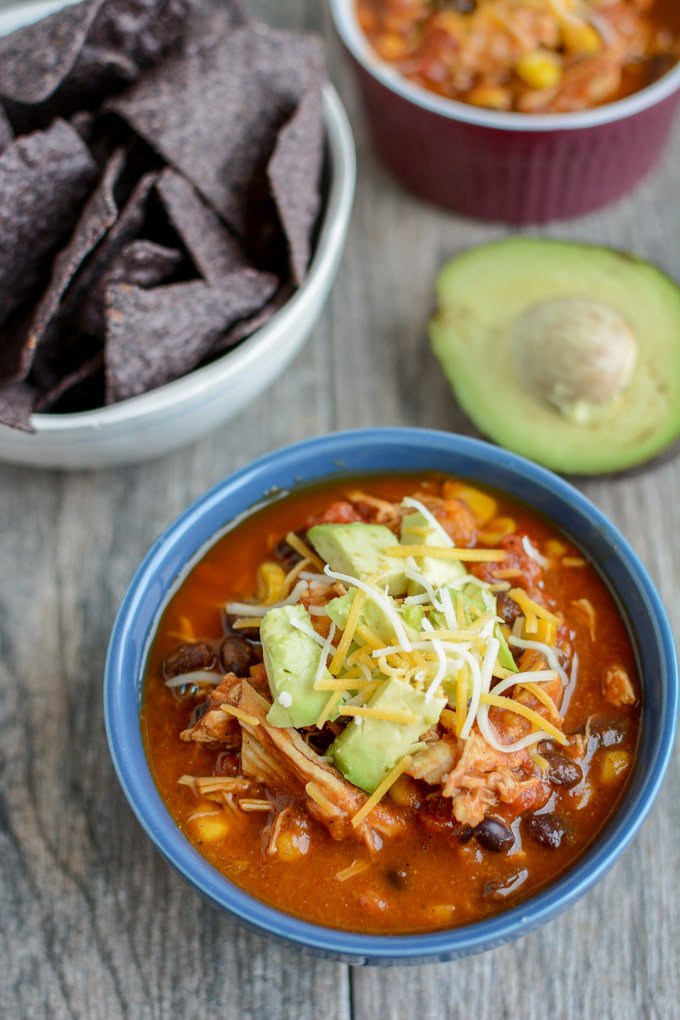 Photo: The Lean Green Bean
And that's it for the 20 Most Popular Instant Pot Chicken Dinner Recipes! Have you tried any of these? Which is your favorite? Share in the comments below!
More Instant Pot recipes that didn't make the list above:
Thanks for reading! Hope you enjoyed my selection of 20 Most Popular Instant Pot Chicken Dinner Recipes!