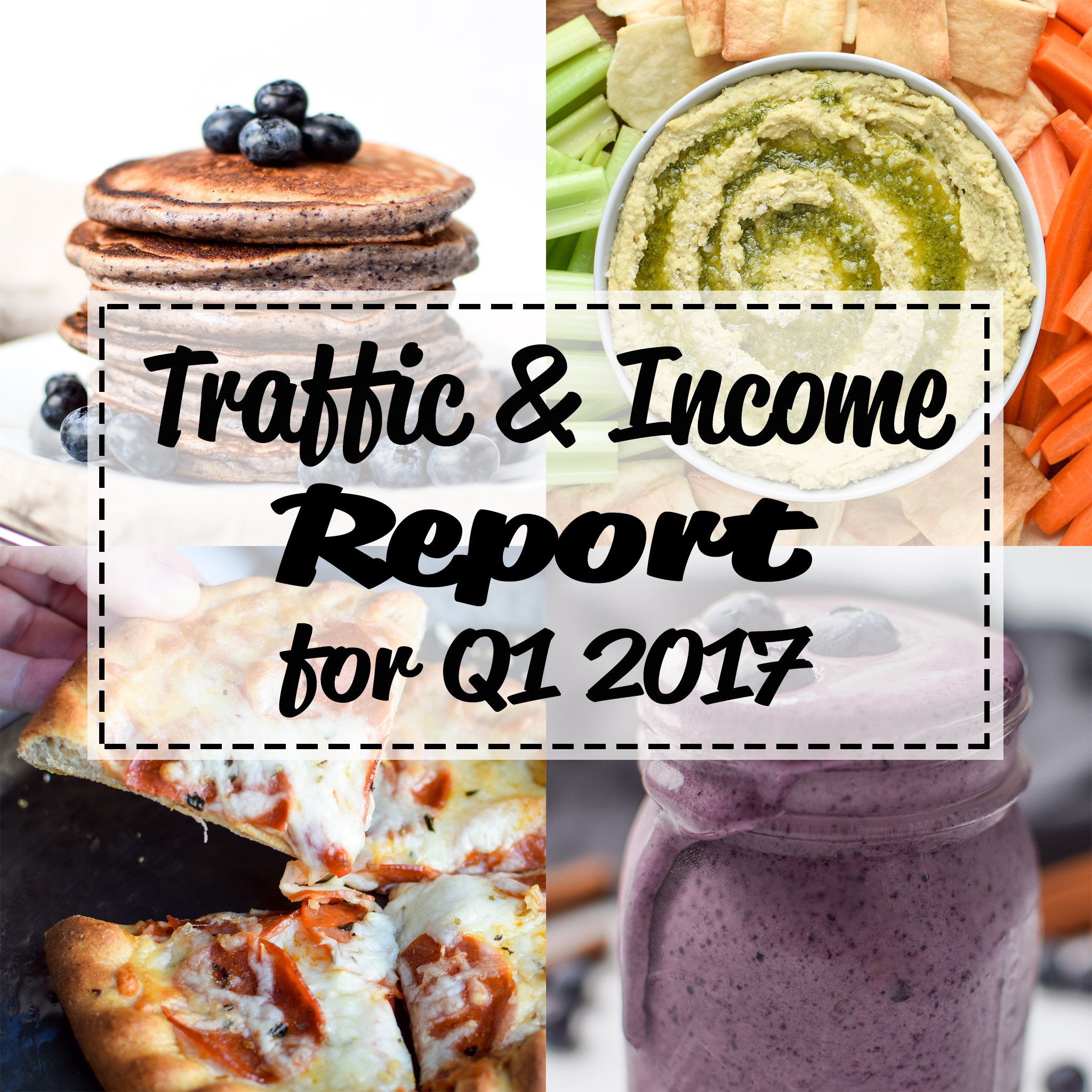 The intention of this post is to give a little peak behind the scenes of Project Meal Plan from January to March 2017. I'm sharing my monthly blog traffic, income totals, and thoughts (positive and negative) on happenings with the blog as a business. This is the third report on Project Meal Plan's progress: Traffic & Income Report for Q1 2017. Check out Project Meal Plan's first quarterly report to read more about where we started, as well as the second report.
Thanks to inspiration from Pinch of Yum, a desire to set goals and hold myself accountable, and my own love of graphs and charts, I'm going to continue to post one of these reports every quarter. I'm also hoping even one or two other bloggers can see what's going on with Project Meal Plan and use it as an example. Here's the 'behind the scenes' at Project Meal Plan.
Uhh, yeah, you're right… this report is super duper late. I'll try to do better next time. Here's the thing – videos are my current love and if I could only make food videos, I would! There was lots of putting this report off, and lots of doing videos instead. And that's just going to have to be okay. It's a good thing I don't try to do these monthly, eh? Here I am now, so let's jump in.
Traffic Totals: January-March 2017
Sessions, Users & Page Views for Q1 2017 by Month
| | December | January | February | March |
| --- | --- | --- | --- | --- |
| Sessions | 3,296 | 16,118 | 15,743 | 13,709 |
| Users | 2,538 | 13,309 | 12,862 | 10,990 |
| Pageviews | 4,655 | 22,075 | 20,353 | 18,075 |
Note: Remember, a Session is a anything a single user does on the website within 30 minutes (could be 100 pageviews or 1). A User is, well, a single user or browser on Project Meal Plan. And a Pageview is one single web page viewed by one individual. December is included for comparison.
Pageviews by Day
Trends: So, if you're looking at the table above and comparing December to January, obviously something happened. I'm going to bet that it has to do with the New Year, resolutions, and eating healthy. It took me a minute to realize that this must be part of the cause for the sharp increase from December to January, followed by a slow decline as we get into February and March. People start to hop off the healthy meal prep train and stop browsing for new recipes after January. That's my theory anyway.
Pageviews: Pageview totals increased by 515% from Q4 2016 to Q1 2017. Uhmmm yeah. January had the most pageviews, at 22,075. One of my goals last month was to reach 25,000 pageviews in a month. Still trying to reach it! But seriously, last December had only 4,655 pageviews, so we're doing pretty alright. We also moved in February and I wasn't able to get as many new posts out or be as active on social media as I wanted to.
Pinterest: Around the end of December I was able to hop on some other group boards on Pinterest. I also was doing some super heavy pinning to get my pins out there, and all of sudden it started to work a little bit… I think it has to do with the New Year's/eating healthy yearly trend I discussed before, but the jump was huge and I have to think that was a part of it.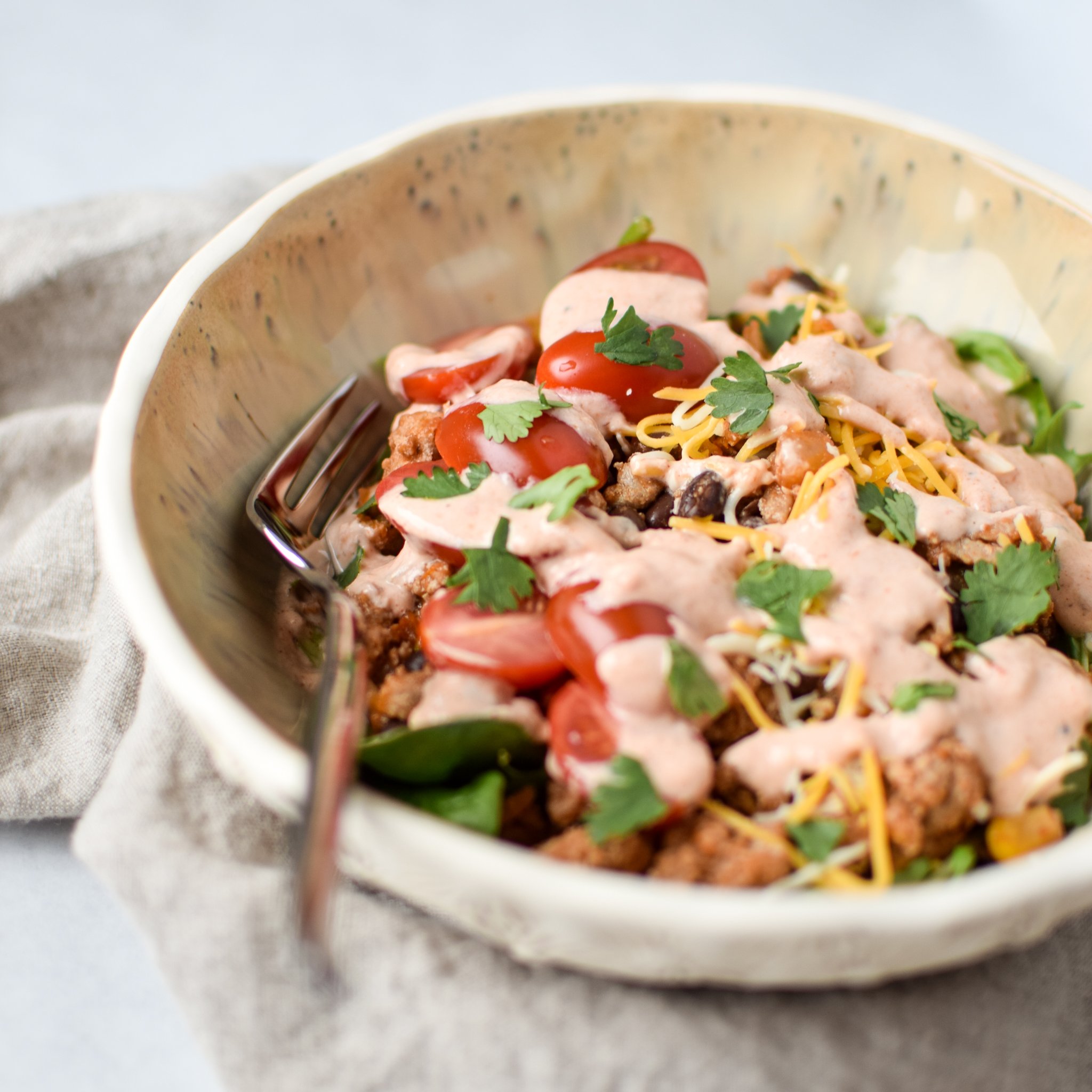 Traffic Sources
Organic Traffic: Organic traffic (individuals clicking from search engines) has maintained its #2 position in the chart above. While it went from about 15% of traffic to 11% of traffic, it has grown 1,117 sessions in Q4 to 5,426 sessions this Q1. Still doing my best to maintain good SEO practices and get my pages ranking higher. However, I would like to focus on adding more headings and sections to my recipes with relevant information for readers. In the small graph below, you can see the increase in Organic traffic from the beginning of December 2016, through the end of March 2017.
Pinterest Majority: Last quarter, I talked a lot about the growth of traffic from Pinterest, and even showed a chart with Pinterest traffic growth over time. During Q4 2016, total Pinterest sessions was 2,640. For the whole 3 months span. Now, for January-March, it's up to 31,550. Uhh, woah. But, hold on. It's now almost 70% of my total traffic, which is a huge majority. I'd like to focus on other forms of social media a bit more from now on so that I'm not completely reliant on Pinterest for so much traffic.
80/20 Rule: You might notice other websites are starting to show up on the sources list, such as Retro Housewife Goes Green. That traffic all heads to the Veggie Loaded Rotisserie Chicken Casserole, which was included in the round up 30 Delicious Recipes Using a Rotisserie Chicken. In fact, this current quarter (2nd of 2017, in which I'm currently writing this very late report…) has seen a couple more instances of that same recipe included in other round ups. This give me a clue that the 80/20 rule definitely holds some weight with regards to producing new food blog content. It's the idea that 20% of your content will bring in 80% of your traffic. I think this has been very true for Project Meal Plan, as I'll discuss below. [Note: The original 80/20 rule is known as the Pareto Principle.]
Some Quick Maths: The website has 92 'posts' total, and 20% would be about 18 posts (18.4 but I'll round down). For the 80/20 rule to hold, the top 18 pages (20% of my posts) should be bringing in about 80% of traffic. After adding up traffic totals for the top 18 pages, I calculated that those pages bring in a WHOPPING

91.65% of traffic

!!! The lesson here: Not everything is a hit, and this is kind of just how it works.
I Love Charts: The chart below shows the top 10 pages of the site, so you can see a glimpse of what I'm referring to. Obviously, the Veggie Loaded Rotisserie Chicken Casserole is a hit, because it brought in 25.34% of my traffic for Q1 2017. Who woulda thunk?
Mobile: We just recently made a change to the Recipe Index Page so that the facet selection buttons (recipe search buttons) show up at the top of the page on Mobile devices rather than after all the articles. That way you don't have to scroll through every thumbnail on the page before you can select what you want – you get to do that first. I think this highly increases the user experience of anyone searching for recipes on their mobile device.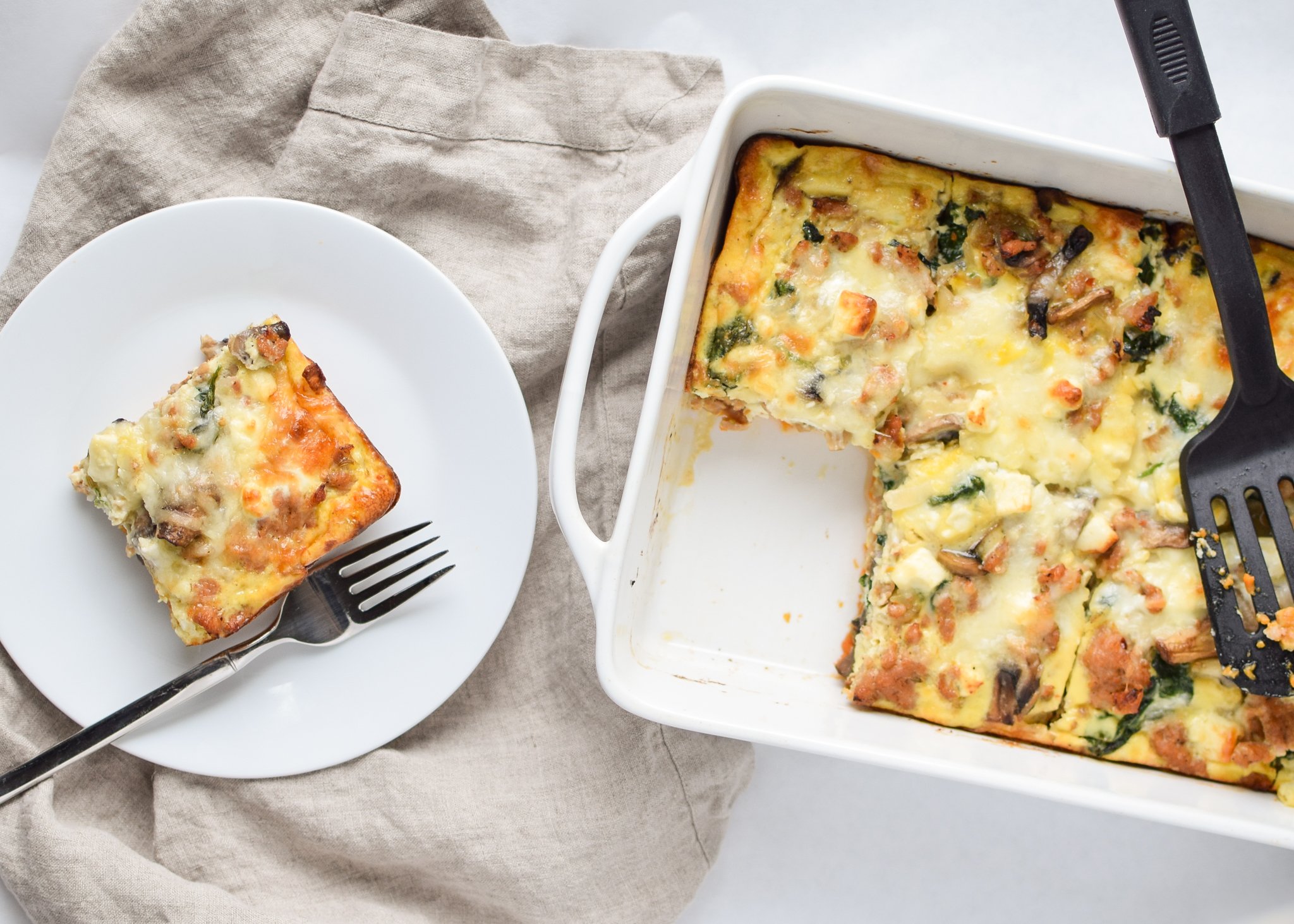 Income & Expenses: January-March 2017
Project Meal Plan was officially "monetized" on August 26th, 2016 (the first day ads appeared on the site). Things to remember about income:
From what I've read and observed on other food blogs, most bloggers say it takes about a year or so to start making real money from their blog. Example: Pinch of Yum's first blog post was on July 22, 2010. They began The Food Blog Money Making Experiment in August 2011 (just over a year later). That month, income was $21.97. A year later in August 2012, income was $4,102.16. Additionally, the report does not include any of my income that is unrelated to the blog.
While I don't expect to be making a ton of money during the first chapters of the blog, Project Meal Plan did not require a huge financial investment to get started. Additionally, Google Adsense is merely a stepping stone until I have the amount of traffic required to join an ad optimization company such as AdThrive or MediaVine.
Monthly Expenses:
Note: Some of the links below are affiliate links, and I'll earn a commission (at no extra cost to you) if you sign up for the service after clicking on the link.
Food Blogger Pro ($23.35/month): An amazing community full of resources and helpful people who know a lot about blogging, photography, and the internet in general. I've watched a ton of their helpful videos on photography, WordPress, blog management, and more. Project Meal Plan would not be where it is without Food Blogger Pro! They continue to add new content monthly. I'm a yearly subscriber to Food Blogger Pro.
Adobe Creative Cloud ($10.95/month): I edit all my photos with Lightroom and use Photoshop weekly. (Note – I have now upgraded this package to have access to Adobe Premiere Pro for video editing, but that happened in Q2! I'll discuss next time!)
Google for Work Apps ($5/month): This gives me access to several fancy tools as well as my sweet email @projectmealplan.com.
Plugins and WordPress add-ons ($25.58/month): Little add-ons and tools we use to make Project Meal Plan great. This includes Backblaze, to back up all of our hard work. It also includes things like anti-spam and the plug-in I use for the recipe index page.
Other related costs: $12.50 a month for Linode.
Income for Q1 2017 by Month
| | January | February | March |
| --- | --- | --- | --- |
| Amazon Associates | $13.36 | $1.58 | $2.31 |
| Google Adsense | $5.22 | $7.69 | $11.60 |
| Estimated Total | $18.58 | $9.27 | $13.91 |
Trends: Total estimated earnings went

up from $1.05 in December 2016 to $18.58 in January 2017

. So I know that's not a huge dollar amount total, but it IS an increase. So I feel like that has to be good. Really though, this increase clearly corresponds with the rise in traffic. I know if I want the blog revenue to increase, I need to do one or both of the following: 1) get in with an ad optimization agency to increase RPM, but these require at least 30,000 pageviews/month; 2) work directly with companies to publish some sponsored posts that are more directly targeted to my audience.
This quarter I made only minor changes to the ad placements and amounts. Everything was basically the same. (During April and May I put in one new placement due to a new recipe card design, and a couple other changes, but still nothing drastic.)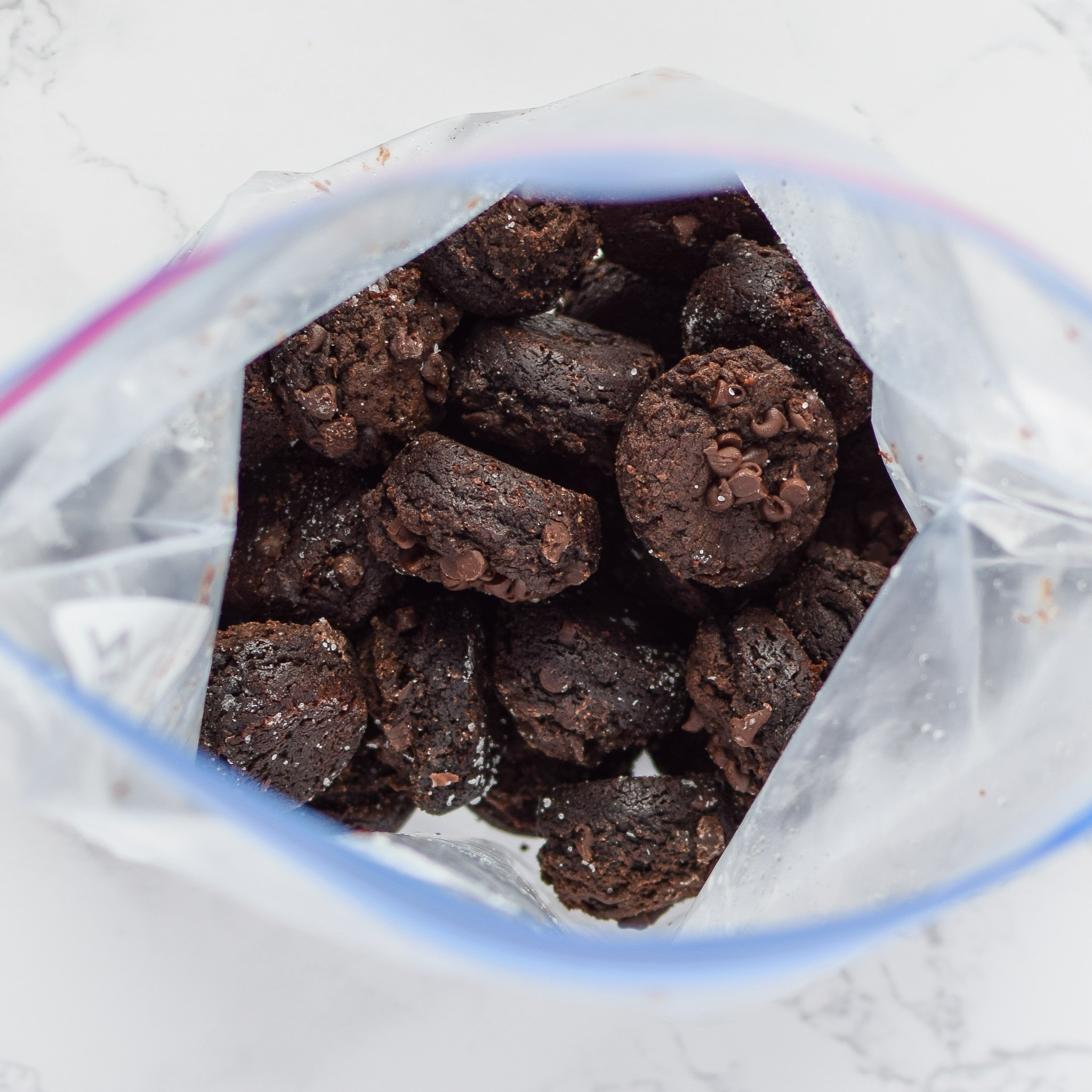 Social Media: January-March 2017
Followers for Q1 2017 by Month
| | December | January | February | March | Overall Change: |
| --- | --- | --- | --- | --- | --- |
| Pinterest | 567 | 979 | 1,237 | 1,510 | +943 |
| Facebook | 64 | 74 | 96 | 105 | +41 |
| Instagram | 600 | 886 | 1,011 | 1,160 | +560 |
| Twitter | 109 | 148 | 161 | 157 | +48 |
| Email: | 20 | 31 | 39 | 43 | +23 |
I still focus mostly on Pinterest and Instagram, but during April and May I've been working on Facebook more. I'll talk about that next time. Pinterest is growing the quickest, gaining about 300 followers per month. Thanks Tailwind! And I continue pin my new recipes to group boards and work on my Photoshop skills.
I'll talk about this more next report (and below), but I've started doing videos for my recipes! It's no secret of course because they're around the website, but it might be a surprise considering last report I wasn't so optimistic about it. As a result, I'm taking less actual photographs. This has translated to less posting photos to Instagram. I still post photos on Sunday (#mealprepsunday), and when I have a new post out, but just not as often otherwise. So far, due to my increased engagement on Facebook, I don't think it's affecting my following much.
Thoughts: January-March 2017
Videos!! If you're a returning visitor, you might have noticed I've been working on videos lately! I published the first video on April 10th. I made a decision to jump in and I'm so glad! I'll share more about this adventure in the next report.
Tailwind: I started using Tailwind religiously during this quarter. IT'S AMAZING. At this point, I can't believe I was ever getting on Pinterest daily to pin my recipes. Now I hop on for a few minutes every other day for more personal/inspirational reasons. About once a month, I'll spend an actual hour or perhaps two, scheduling a ton of pins and making sur I've got my newest recipes pinned to all relevant boards. I think this strategy is paying off well!
Site Improvements: We were able to get the work done to the Recipe Index Page, and recently, we upgraded the recipe card to a new look. It's more bold and I think the recipe is easier to read. I'm also working on getting all pages updated with the new Jump to Recipe format, including Jump to Video for posts with videos. I also finally added a bar to the top of the site with an email subscribe option. I was able to fix an issue that had been bothering me for a while. I'm using the MailChimp for WordPress Top Bar plugin for that.
Goals: January-March 2017
Reach 25,000 pageviews in a single month. Still self-explanatory. This goal will stay until I reach it. I'll get there soon!
Keep working on videos, consistently. I want to get better with videos. Work on transitions. And another, further out goal? Get to know Adobe After Effects and see if I can eventually add some little animations to the videos. I sort of feel like anything could happen here.
Newsletter. Do it. I've been experimenting with sending out a newsletter to my email subscriber list with recent posts, news around the site, and any other little tidbits of information about what's up on Project Meal Plan. Mailchimp IS connected with the blog's RSS feed and it sends out an email every day there's been a new post – but, nothing new is sent out when I add a video to an old post, or update a recipe in any way. So the newsletter is a great way to keep people up to date about ALL things with the blog, and I'm planning to keep working on it this next quarter.
Work on macro shots and try to include an awesome one with each post. I got a new lens, and it's basically my all-time favorite camera related item I've had in my possession so far. The detail is just killer, and I can take these photos without being right up in the food's… face. I think the new lens will really shape my style as a photographer, and I can't wait to see more! [Example of my favorite macro stuff so far: look at the ramen below – you can even see the bubbles under the noodles and the veins in the cilantro. It's like the food is frozen in time and you examine every crevice!]
That's it for this quarter! Thanks for reading Traffic & Income Report Q1 2017. Keep following along with Project Meal Plan and I'll see you in a couple months to report on these goals.
– Danielle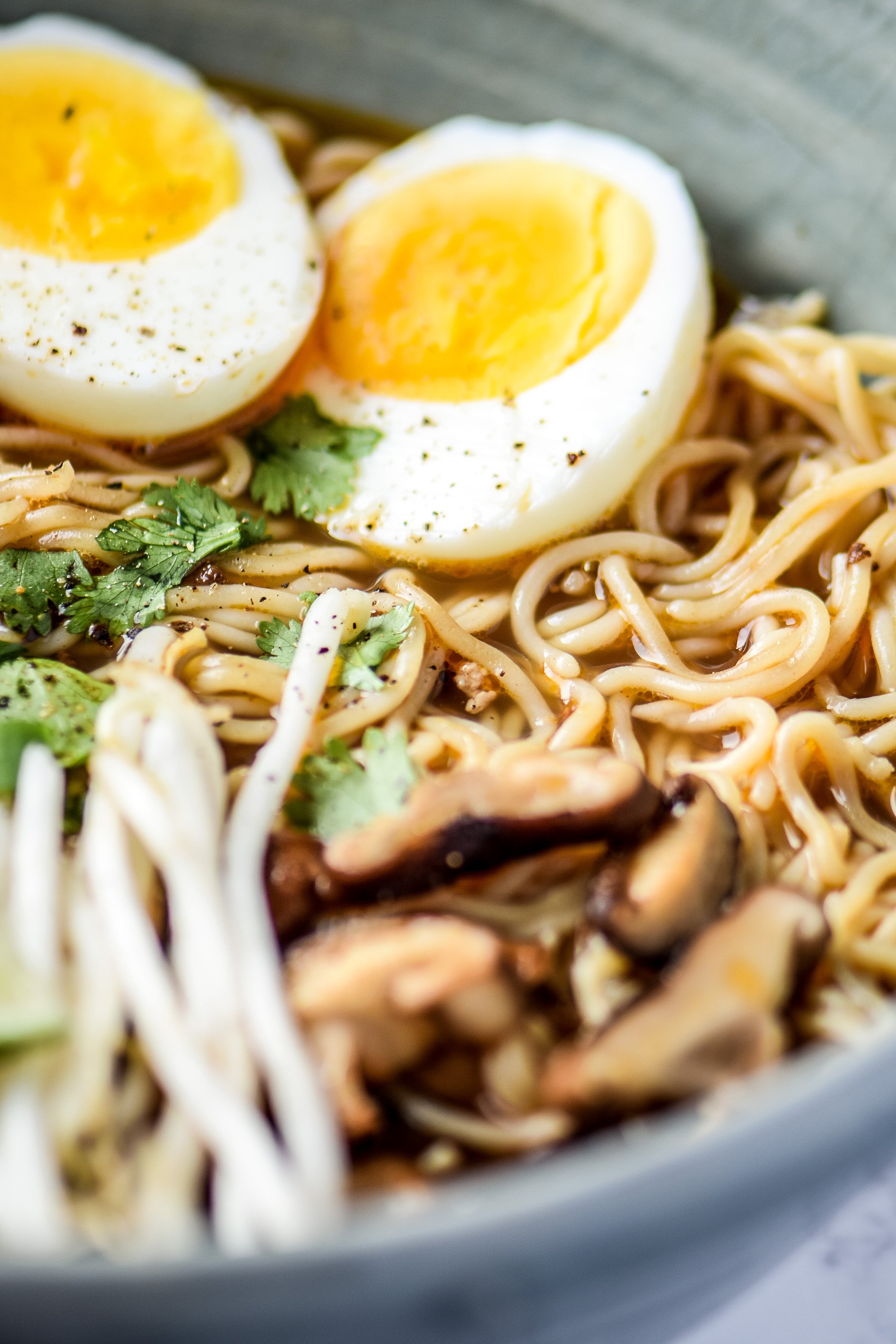 Disclaimer: Some of the links on this page are affiliate links, and I'll earn a commission if you sign up for the service after clicking on the link. All of the products or services are ones that I actually use and would recommend regardless of affiliation. I truly appreciate your support! For more information, please see our Full Disclosure & Privacy Policy.
Disclaimer:
 Project Meal Plan is a participant in the Amazon Services LLC Associates Program, an affiliate advertising program designed to provide a means for us to earn fees by linking to Amazon.com and affiliated sites. For more information, please see our
Full Disclosure & Privacy Policy
.