Even though it's a holiday weekend, you still need to meal prep for the week! Especially if you have a non-traditional schedule, or perhaps you might have to work on Labor Day. If you're trying to stick with the meal prep flow, no worries. I have some ideas for you! Here's the Sunday Meal Prep for September 4th, 2016. I must share that I'm SO excited for September. First of all, I can start including crock pot recipes in every meal plan and not feel guilty about it. Second, we are taking our semi-Honeymoon trip to Disney World and it's literally all I can think about. Third, squashes and pumpkins and hot beverages that won't make me start sweating immediately (I did NOT say pumpkin spice, just hot beverages). It's going to be a great month.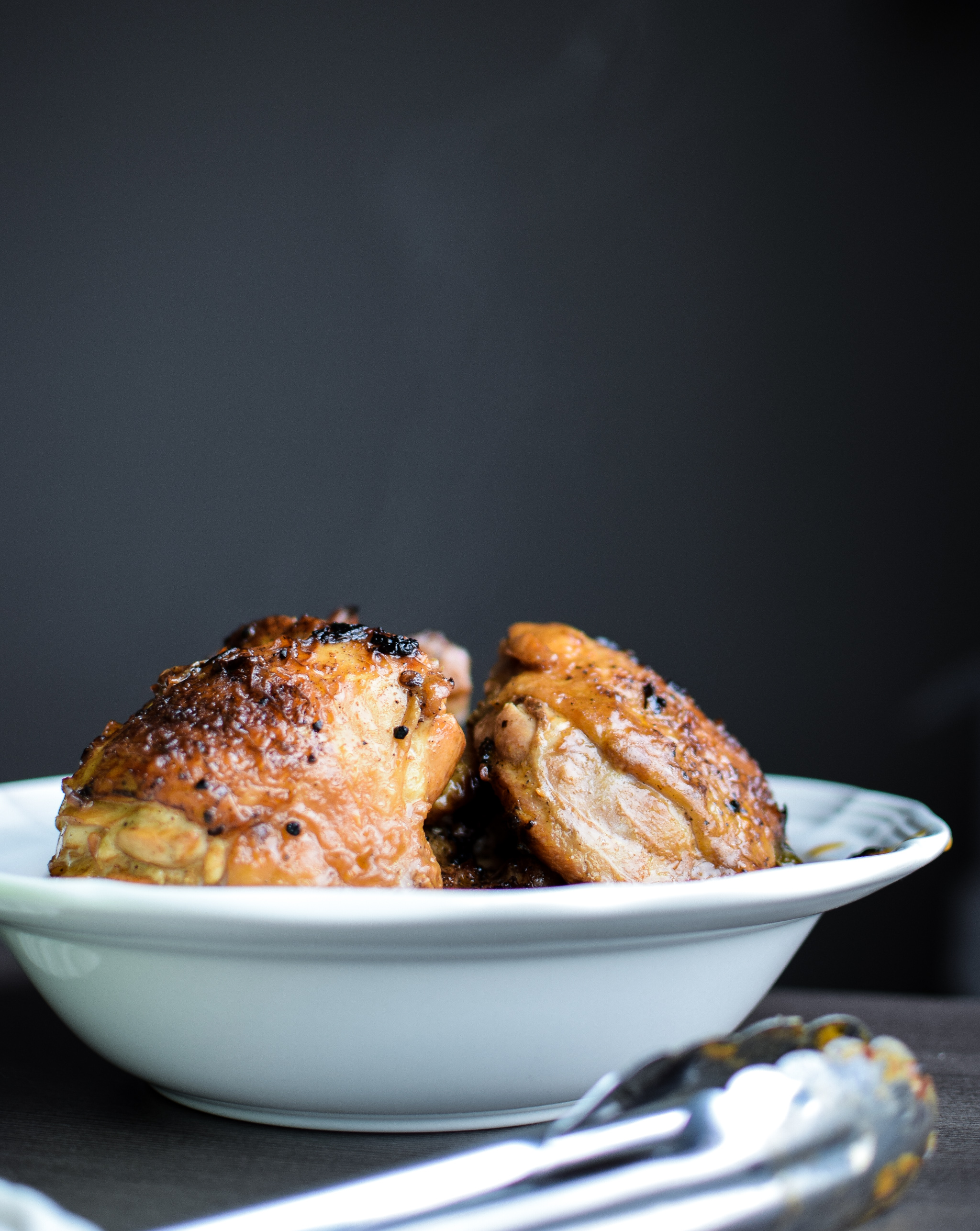 If you've read my other meal plans or Sunday Meal Prep posts, you'll know that this meal plan is just a guideline with examples for you to build on for yourself. Check out my Pinterest page for other delicious looking recipes to fit any style or need.
My Goals: 1,700 calories a day, made up of 30% carbohydrates, 35% fat, and 35% protein (MyFitnessPal says this equals approximately 127g of carbohydrates, 66g of fat, and 149g of protein). In addition: 1) reduce costs and food waste, 2) help provide meal plan examples and preparation steps for any individual.
Meal Plan for September 5-9
Monday
Tuesday
Wednesday
Thursday
Friday
Breakfast
Triple Berry Chia Protein Smoothie
Chicken Sausage & Egg Scramble
Triple Berry Chia Protein Smoothie
Strawberry Peach Overnight Oats
Strawberry Peach Overnight Oats
Lunch
Slow Cooker Honey Garlic Chicken and Veggies
Slow Cooker Honey Garlic Chicken and Veggies
Slow Cooker Honey Garlic Chicken and Veggies
Slow Cooker Honey Garlic Chicken and Veggies
Tuna Sandwich & Protein Bar
Dinner
Turkey Taco Salad
Turkey Taco Salad
Cilantro Lime Chicken Breast & Fried Cauliflower Rice
Cilantro Lime Chicken Breast & Fried Cauliflower Rice
Zucchini Lo-Mein & Hard Cider
Snacks
Turkey Pepperoni, Protein Shake
Applesauce, Protein Bar
Protein shake, Turkey Pepperoni, Laughing Cow Cheese wedge
Protein shake, Almonds, Turkey Pepperoni, Laughing Cow Cheese wedge
Macro
Totals
Cal: 1,692
C: 130 g
F: 68 g
P: 154 g
Cal: 1,711
C: 124 g
F: 80 g
P: 137 g
Cal: 1,567
C: 133 g
F: 49 g
P: 157 g
Cal: 1,653
C: 133 g
F: 66 g
P: 141 g
Cal: 1,728
C: 150 g
F: 59 g
P: 138 g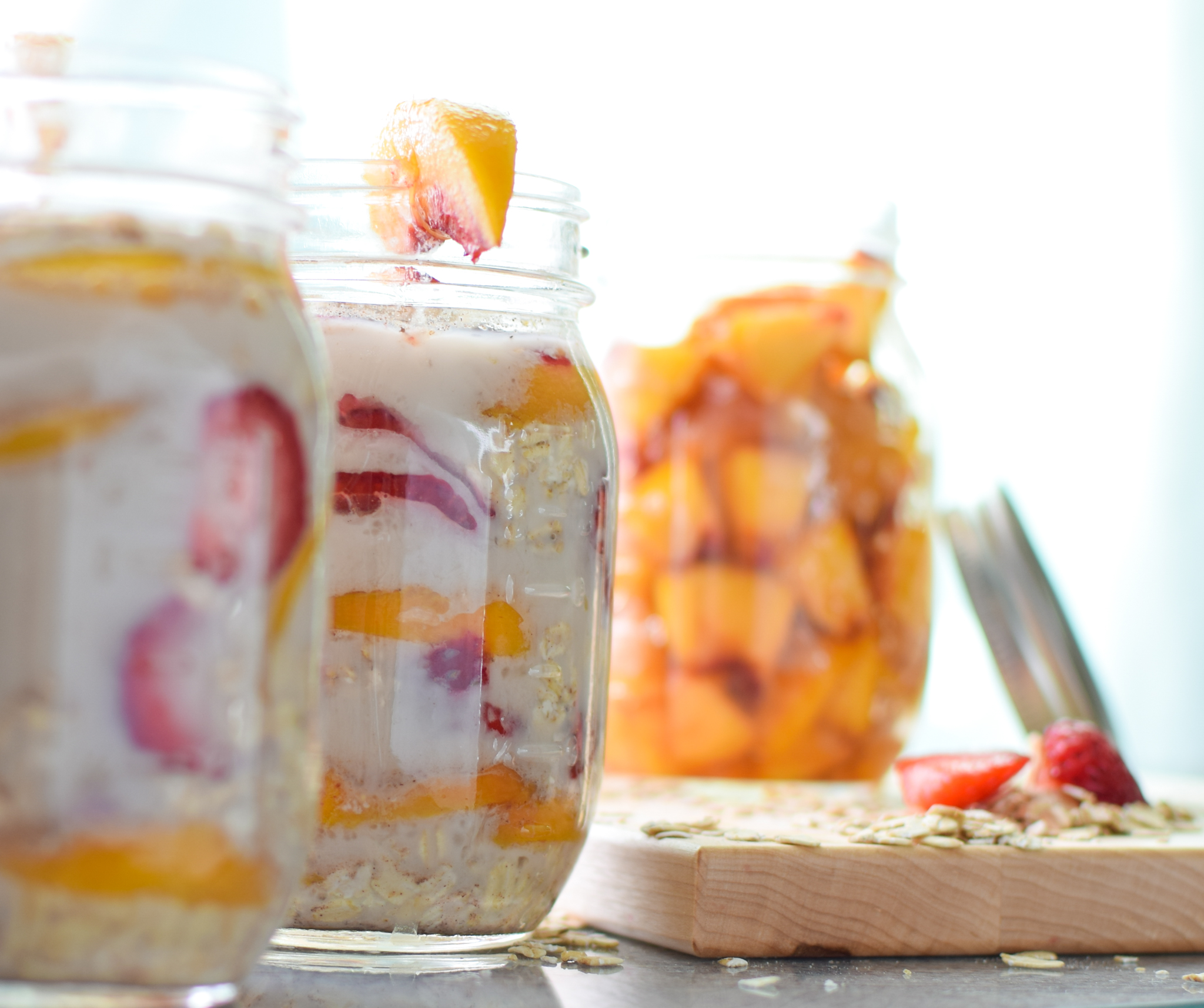 What we'll accomplish on Sunday:
Supplies List (for one person):
Grocery:
eggs (4)
8 bone-in skin-on chicken thighs
chicken sausage (or your choice of breakfast meat)
4 large chicken breasts (2 for Wednesday, 2 for Friday)
1 pound ground turkey meat (or ground beef!)
albacore tuna
whole wheat sandwich thins
shredded cheese (cheddar/colby jack)
rolled oats
unsweetened vanilla almond milk
protein bars/shakes
turkey pepperoni
Laughing Cow cheese wedges (lite swiss!)
applesauce/almonds
Produce:
2 bananas
16 ounces baby red potatoes
16 ounces baby carrots
16 ounces green beans
romaine (for taco salad, pick your favorite salad)
frozen berries, at least 3 cups
baby spinach leaves
2 peaches
small carton of fresh strawberries
taco salad toppings (avocado, cilantro, limes, etc)
head of cauliflower (or riced cauliflower)
1 large carrot
1 red pepper (for Thursday/Friday)
frozen peas
2 large zucchinis (for Friday)
3 stalks of celery (for Friday)
**SOME ITEMS ARE NOTED "FOR FRIDAY". FOR BEST QUALITY, PURCHASE THESE ITEMS LATER IN THE WEEK.
Pantry:
chia seeds
vanilla protein powder
cinnamon
salt/pepper
soy sauce
honey
ketchup
minced garlic
dried basil
dried oregano
red pepper flakes
ground ginger
mayonaise
toasted sesame oil
barbecue sauce
brown sugar
cornstarch (optional)
Equipment/Tools:
Stove/Grill
Wok
Crock pot
Meat Thermometer
4-cup Pyrex bowls for lunches, and large Pyrex bowls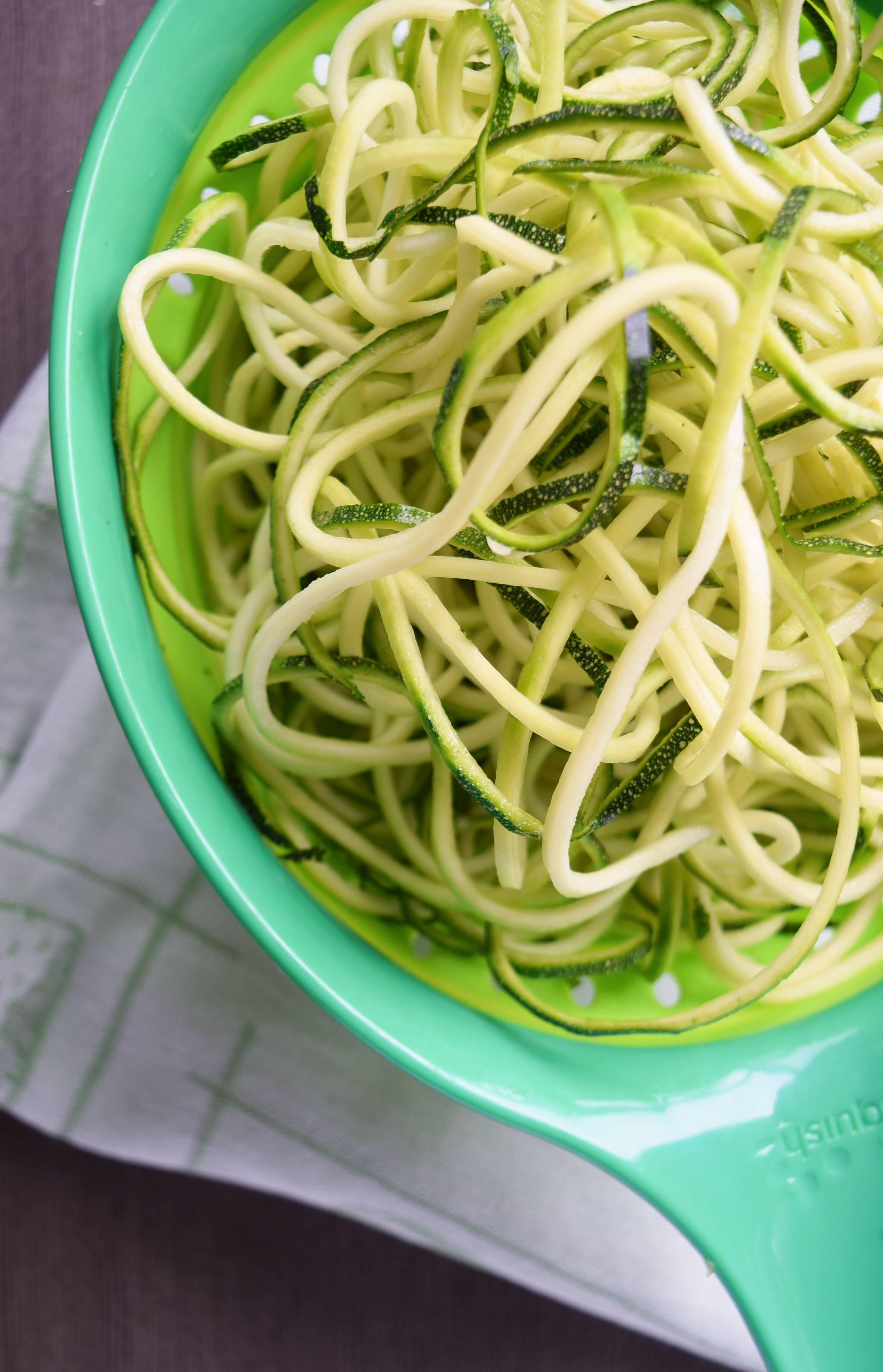 Sunday Meal Prep Steps:
[20 minutes] Pull out your crock pot and start chopping potatoes. Follow DamnDelicious.net's recipe for Slow Cooker Honey Garlic Chicken and Veggies. I couldn't help but include it in the meal plan again. Perfect for any season, because leftovers rock. I encourage you to check out the recipe on her blog. Note: I have found the fresh chicken gets a little overdone when I cook it for longer than 6 hours on low. I would set the crockpot on low and check the internal temperature of the chicken after 5 hours.
[25 minutes] Next, start the ground turkey for your next two night's dinners. I brown the ground turkey, drain it, then generously season with cumin, chili powder (or taco seasoning), salt and pepper. I cook it for a couple more minutes until completely done, then you've got ready to eat seasoned meat lined up for dinner the next two nights.
[10 minutes] Prep some smoothie packs! Put 1 banana (peeled and cut) along with 1.5 cups of berries into each Ziploc to make two packs. Store in the freezer.
[20 minutes] After the crockpot is done brewing (chicken is at least 165 degrees), portion out four lunches with two thighs in each portion. I prefer using 4-cup Pyrex bowls. Dishes cleanup adds another few minutes.
Total Active Time Estimate: 1 hour 15 minutes
Daily Notes:
Monday
Breakfast: Pull a smoothie pack from the freezer and mix it with fresh spinach, protein powder and chia seeds!
Dinner: Make yourself a taco salad with meat cooked yesterday. I like to use both baby spinach and romaine, plus avocado, salsa, olives, and cheese. YUM.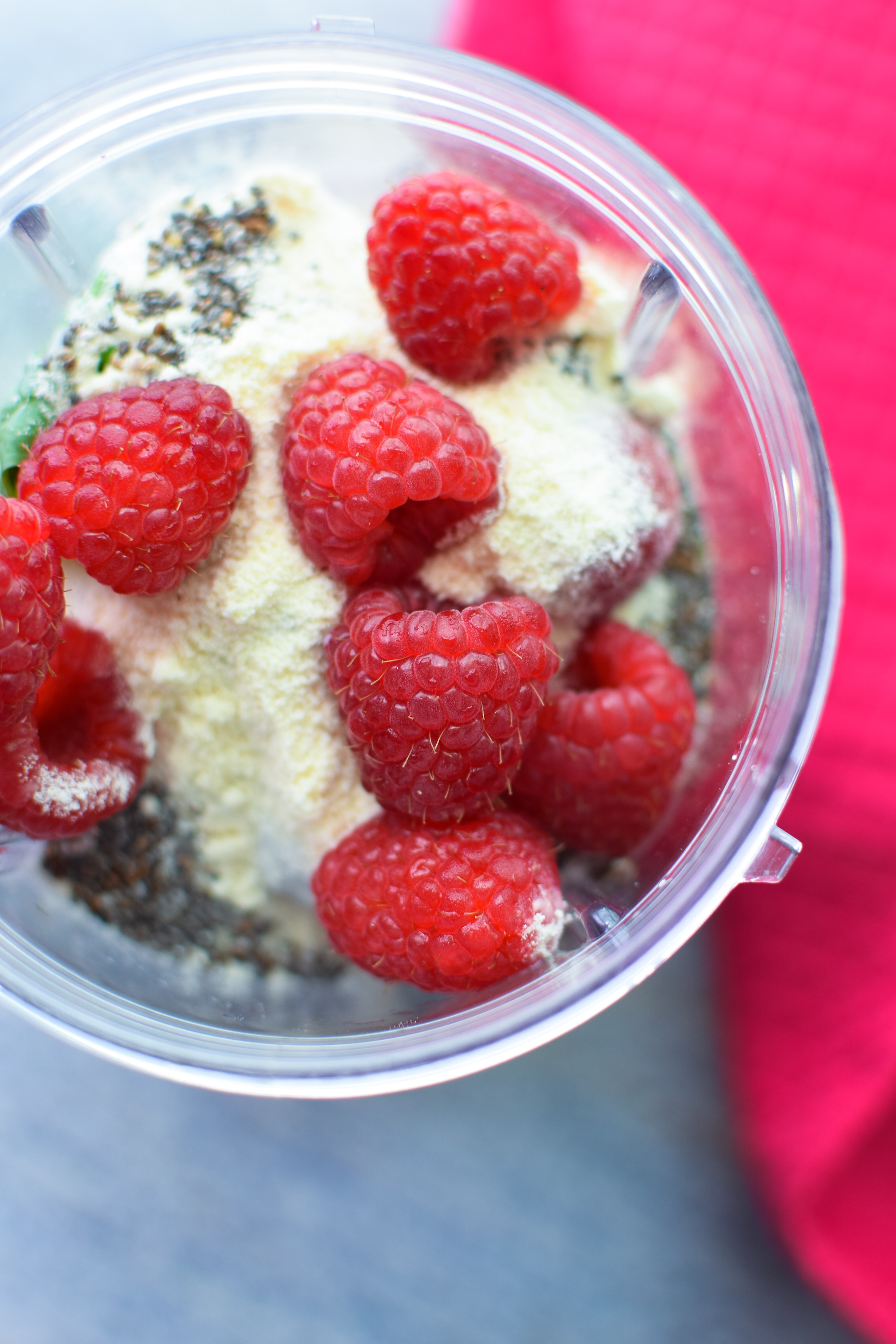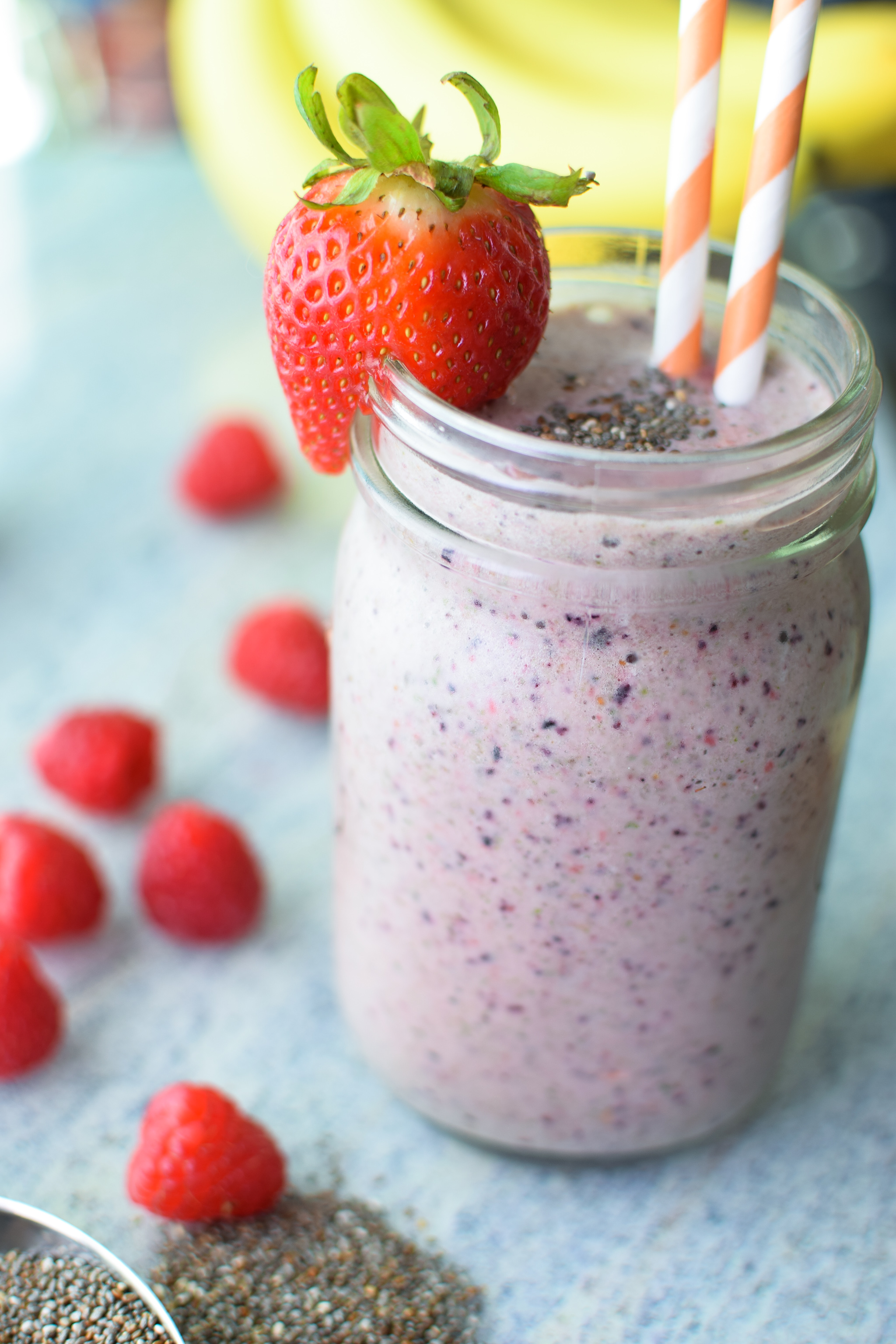 Tuesday
Breakfast: Brown any veggies you want in your scramble, add pre-cooked/chopped meat, and then scramble your eggs. Add a little cheese at the end.
Dinner: Repeat of last night's leftovers, taco salad.
Wednesday
Breakfast: Pull a smoothie pack from the freezer and mix it with fresh spinach, protein powder and chia seeds! (same as Monday)
Dinner: Cook two chicken breasts in the oven on 400 degrees. Season with salt/pepper. When the internal temperature reaches 165, remove from the oven and shred the chicken. Add juice from 1 or 2 limes and cilantro. While the chicken is in the oven, work on the Fried Cauliflower Rice.
Prep: Create yourself some delicious Strawberry Peach Overnight Oats for tomorrow's breakfast. Make half a recipe if you are only serving one person.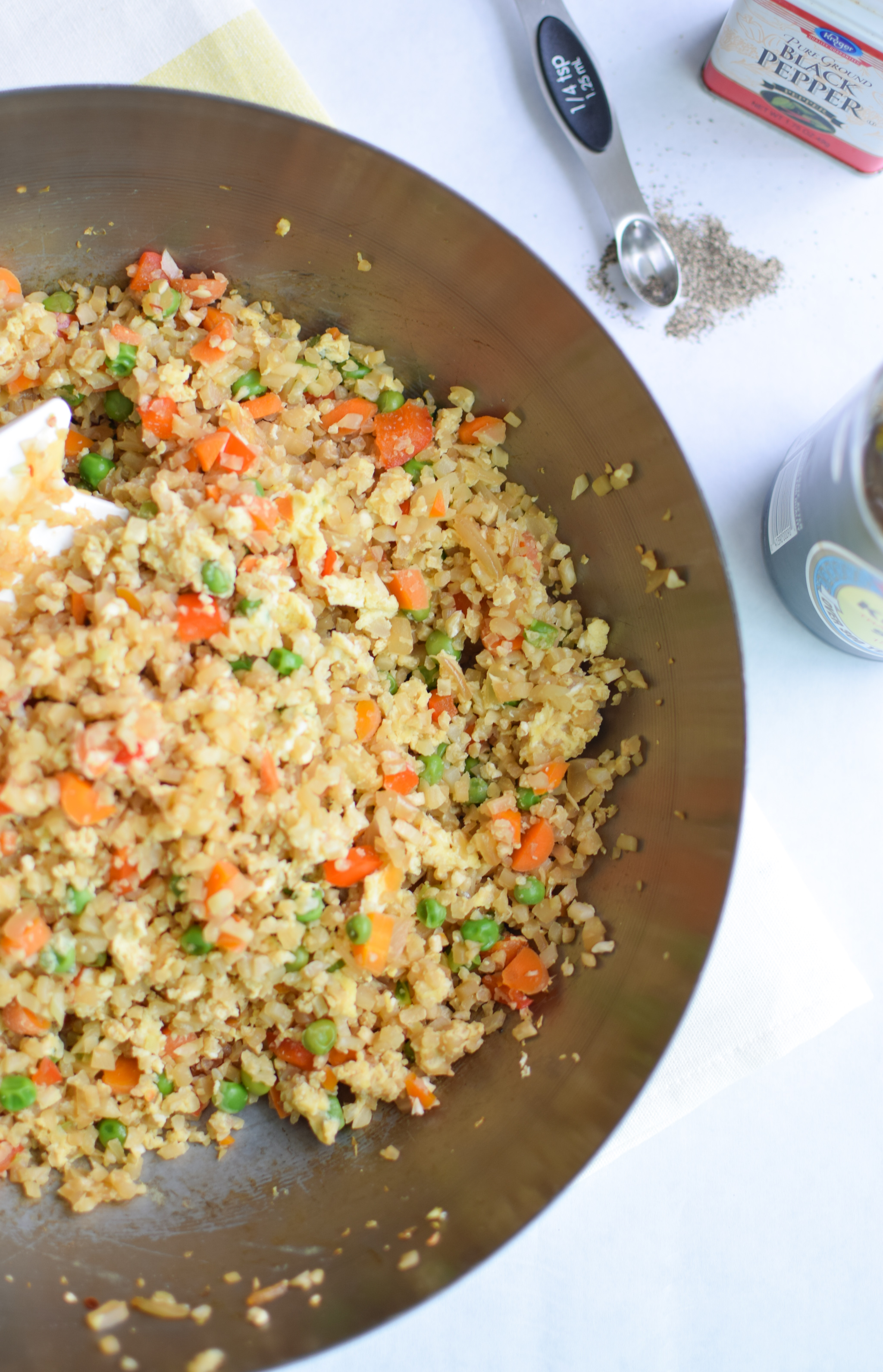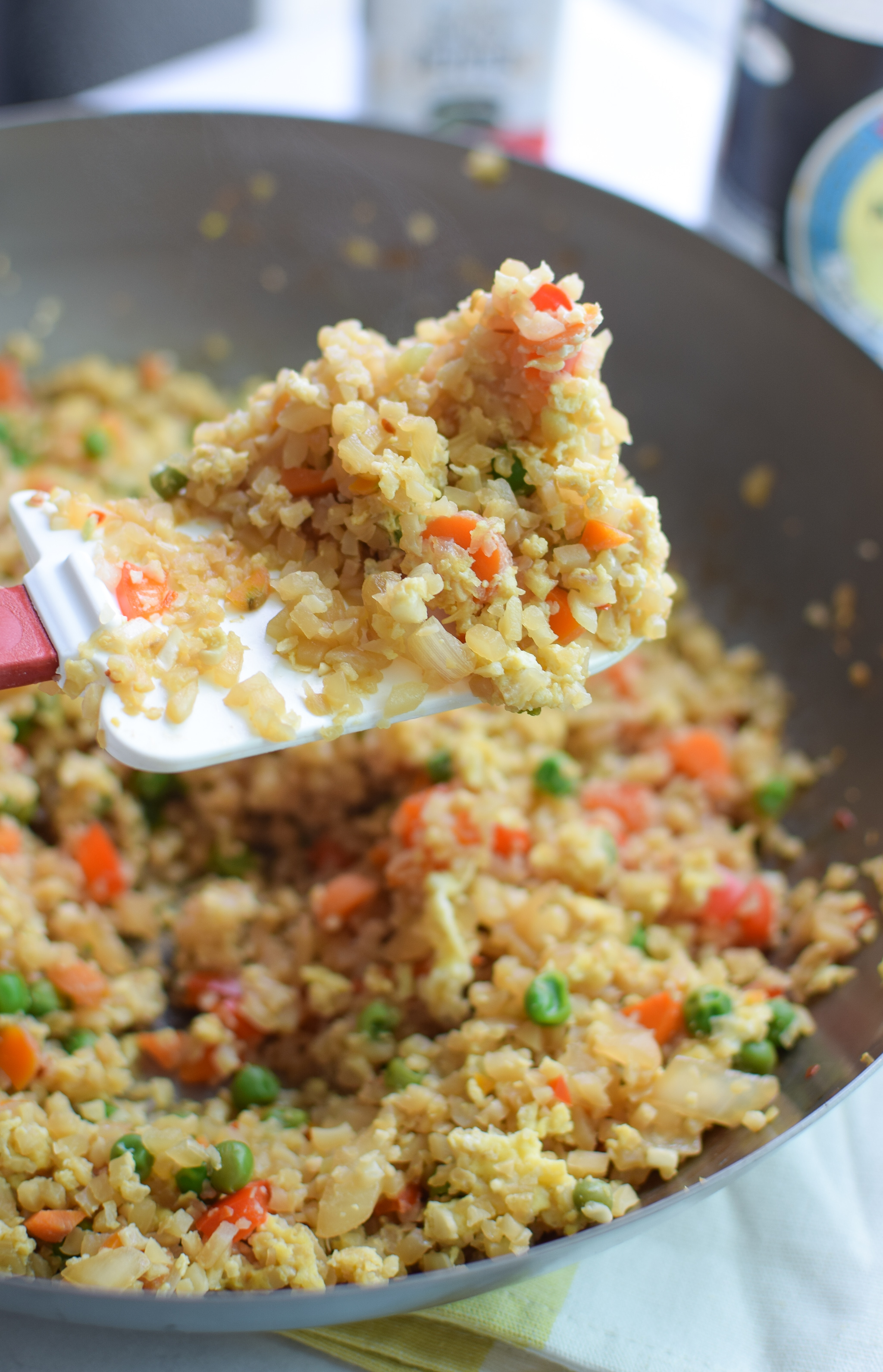 Thursday
Breakfast: Take your oats out of the fridge and enjoy!
Dinner: Leftovers from Wednesday night.
Prep: Make yourself a tuna sandwich on a whole wheat sandwich thin. I like to mix a little mayo, capers, lemon juice, and garlic salt into my tuna. Try it out and see how you like it. In addition, make another half batch of Strawberry Peach Overnight Oats for tomorrow's breakfast.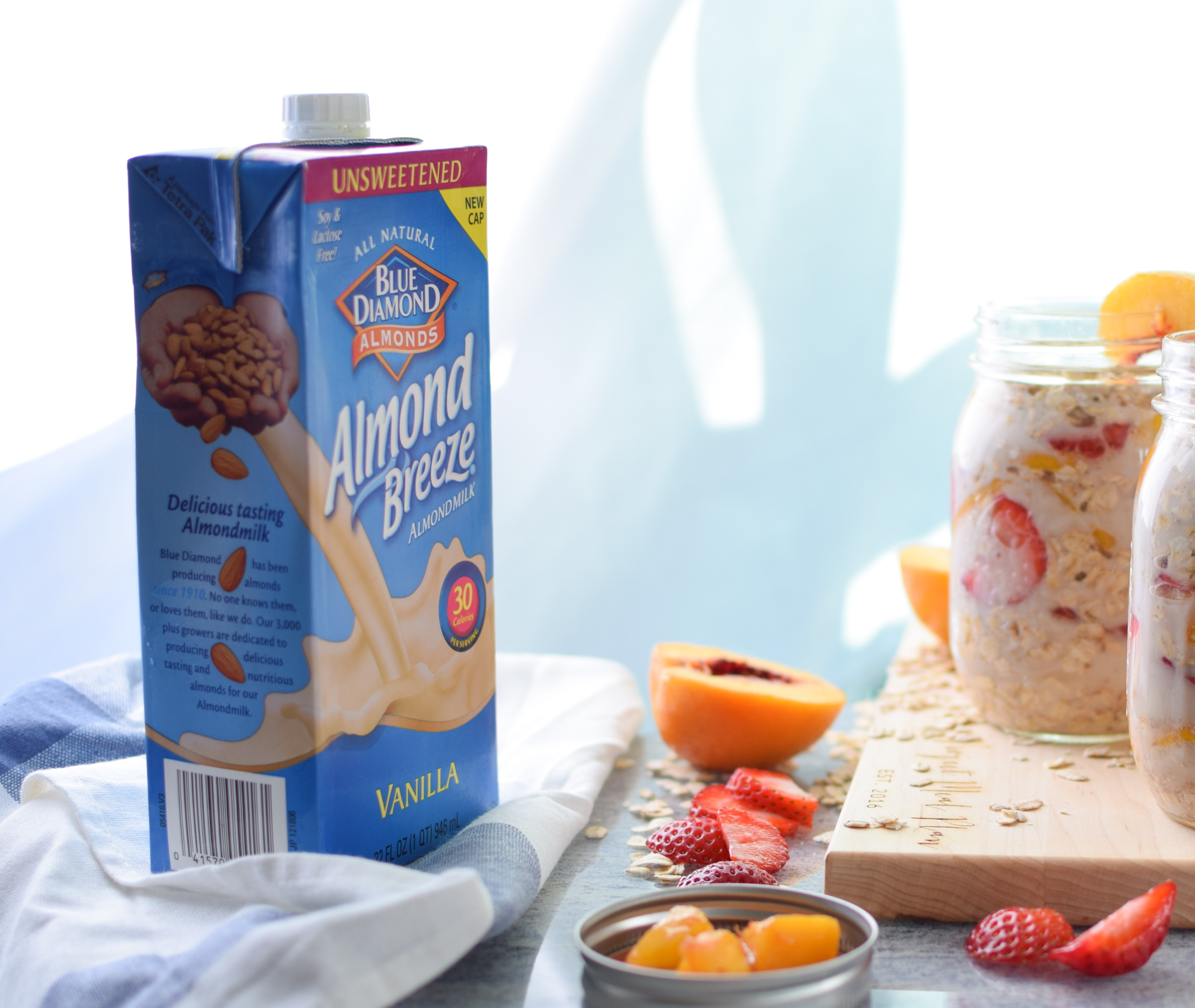 Friday
Breakfast: Take your oats out of the fridge and enjoy!
Dinner: Follow the recipe for Zucchini Chicken Lo Mein. Happy Friday!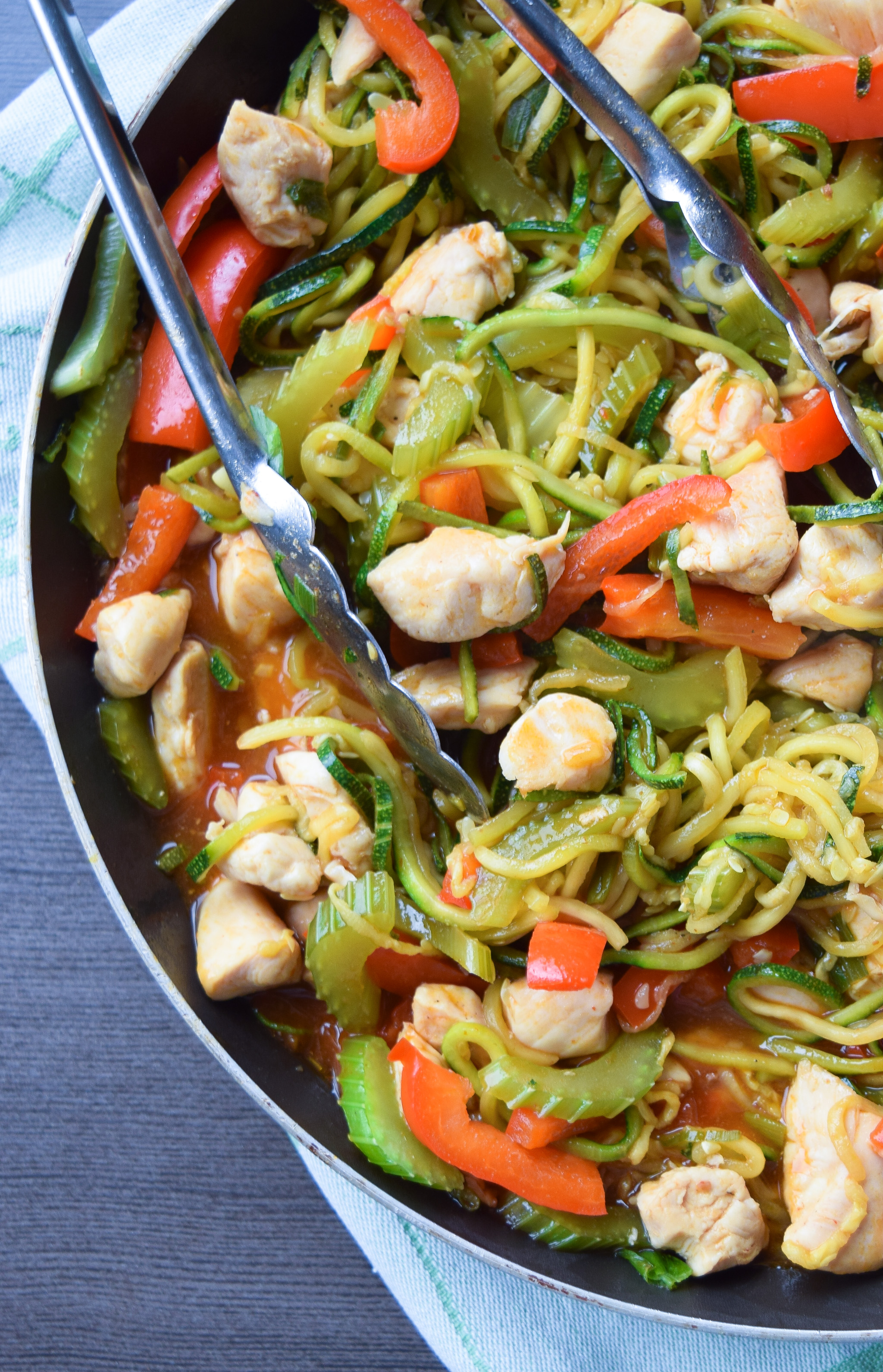 Feedback is appreciated!
I'm always looks for ways to improve any of my content, particularly these Sunday Meal Prep Posts. If you do end up following a meal plan, snap a picture and tag Project Meal Plan! Or use #projectmealplan in your social media posts. Feel free to leave a comment or email me at danielle@projectmealplan.com. If you love the meal plans and want to see them get better every week, please subscribe to our mailing list in the sidebar!
– Danielle
A little disclaimer: Some of the links on this page are for products on Amazon. If you are planning to make any purchases, please start your Amazon shopping here on Project Meal Plan! We'll get a small commission at no extra cost to you. I truly appreciate your support! For more information, please see our Full Disclosure & Privacy Policy.
Disclaimer:
 Project Meal Plan is a participant in the Amazon Services LLC Associates Program, an affiliate advertising program designed to provide a means for us to earn fees by linking to Amazon.com and affiliated sites. For more information, please see our
Full Disclosure & Privacy Policy
.