Happy Halloween! There was an explosion of garlic here this week. For lunches, I made braised chicken thighs with approximately 20 cloves of garlic. The apartment smelled like Olive Garden on steroids. I also roasted broccoli with minced garlic. And, my favorite – Spicy Sweet Potato BBQ Black Beans (made with Sriracha Garlic BBQ sauce!). An experiment gone right! Here's the Sunday Meal Prep for October 30th, 2016.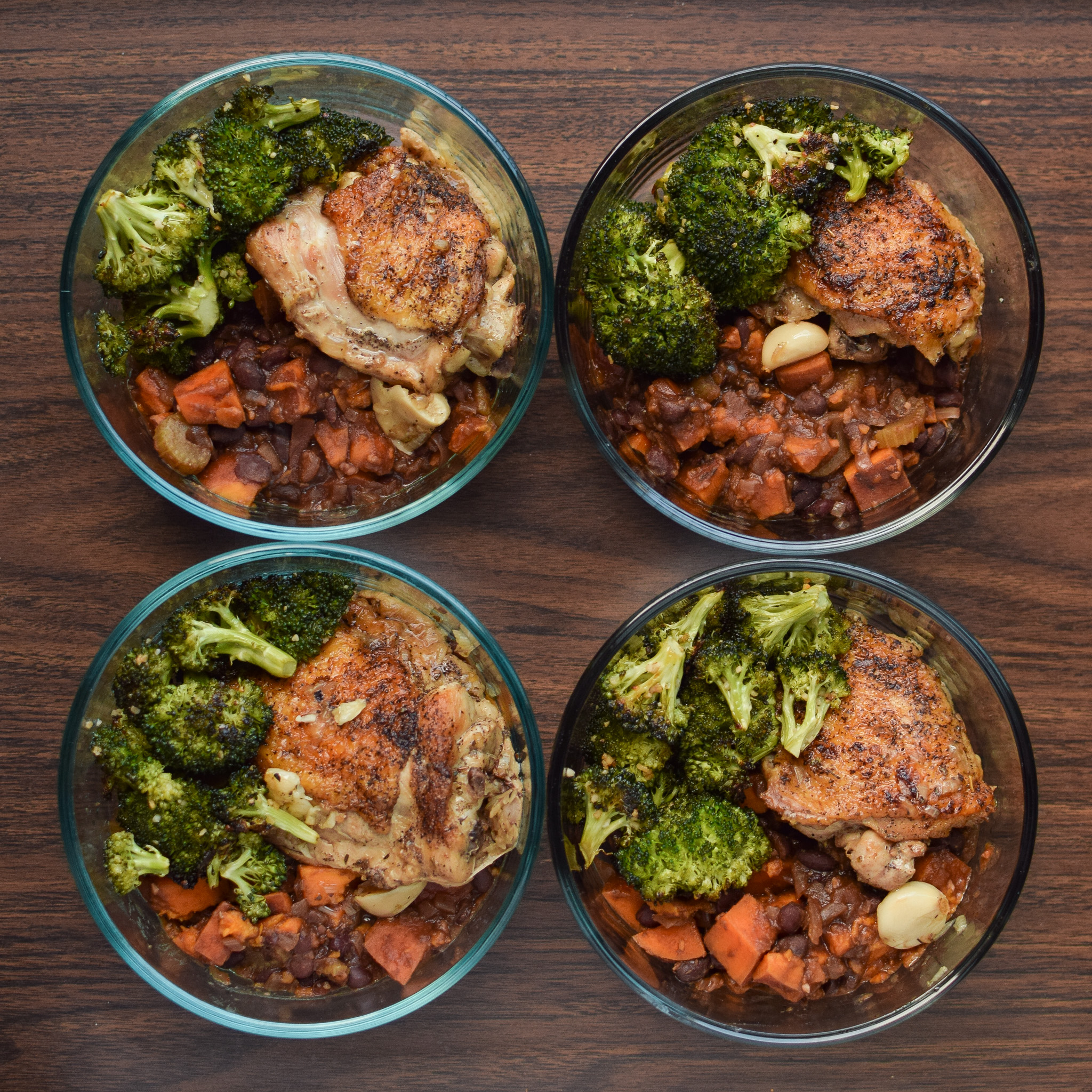 My Halloween drink of choice this year is definitely something I would pick (makes sense if you know me). It's the Smoky Harvest Apple Cider Margarita from Half Baked Harvest. I realized other people's less than positive comments about the drink were my exact reasons for loving it. I heard "too sweet" and "too much tequila". I'll laugh out loud at those comments and immediately finish my new favorite margarita, thanks! I also like to plan ahead with my beverages, as you see, and I already had some agave nectar in the fridge. SCORE.
This week, I've again put a more in depth outline of the week's example meal plan into the Project Meal Plan My Fitness Pal account. If you want a more detailed explanation of the meal plan outlined below, that's where to look. My Fitness Pal is a great tool to keep track of what you eat. I went garlic heavy this week, but of course take these as suggestions for your own meal prep! Happy prepping! Harry Potter marathon anyone?!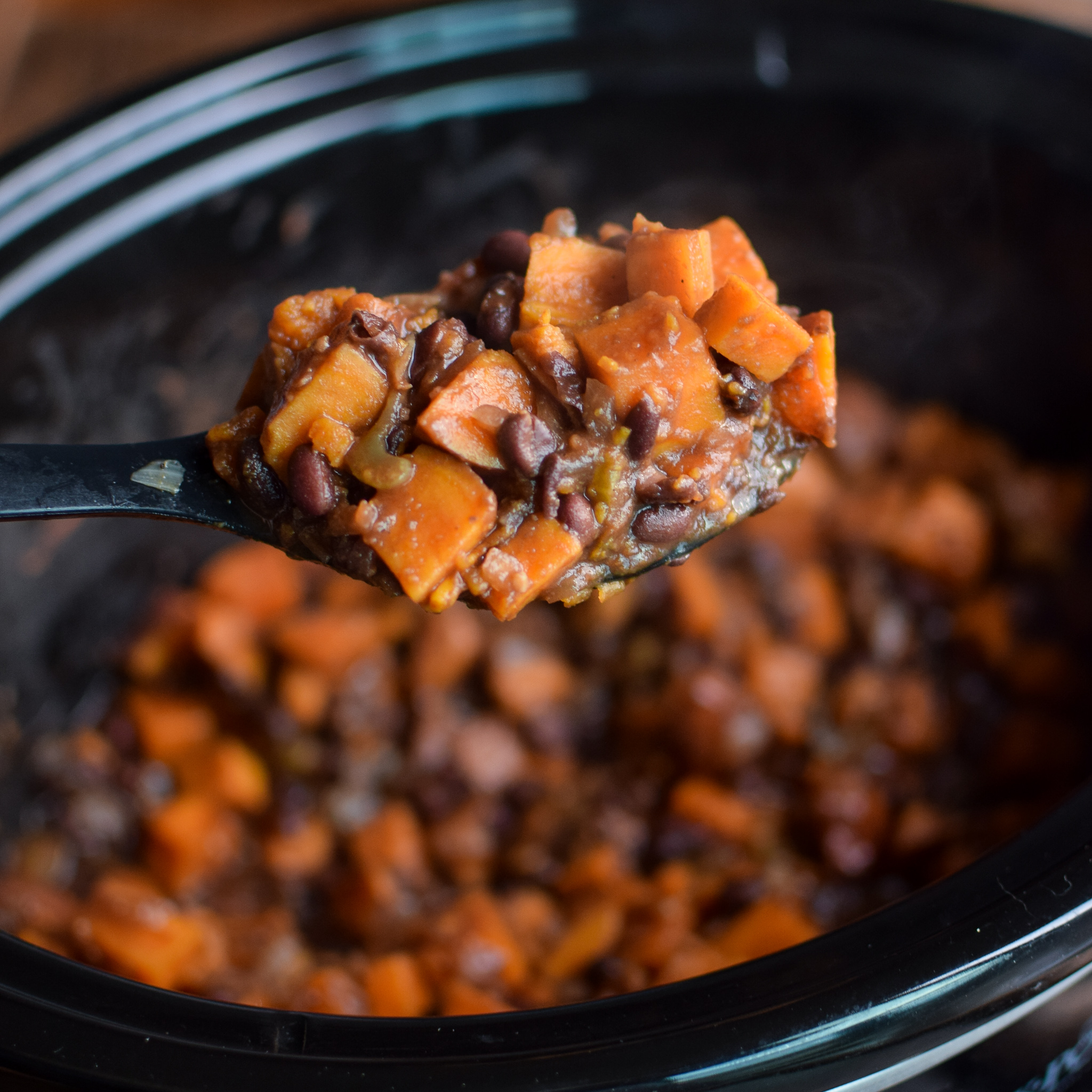 Planning Goals: 1,700 calories a day, made up of 30% carbohydrates, 35% fat, and 35% protein (MyFitnessPal says this equals approximately 127g of carbohydrates, 66g of fat, and 149g of protein).
1) Reduce costs and food waste
2) Save time during busy week days
3) Help provide simple strategies, examples and meal preparation steps that are beneficial to almost anyone
4) Have healthy choices planned, prepared and available to reduce impulse eating
Meal Plan for October 31-November 4
Monday
Tuesday
Wednesday
Thursday
Friday
Breakfast
PB Banana Berry Protein Smoothie
Greek Yogurt, Blueberries, Pistachios
PB Banana Berry Protein Smoothie
Greek Yogurt, Blueberries, Pistachios
PB Banana Berry Protein Smoothie
Lunch
Chicken, Sweet Potatoes, Roasted Broccoli
Chicken, Sweet Potatoes, Roasted Broccoli
Chicken, Sweet Potatoes, Roasted Broccoli
Chicken, Sweet Potatoes, Roasted Broccoli
Tuna Lettuce Wraps
Dinner
Veggie Loaded Rotisserie Chicken Casserole
Veggie Loaded Rotisserie Chicken Casserole
Veggie Loaded Rotisserie Chicken Casserole
Veggie Loaded Rotisserie Chicken Casserole
Chicken Pad Thai (dinner out!)
Snacks
Hard-Boiled Egg, Pepperoni
Hard-Boiled Egg, Pepperoni, Apple & PB
Hard-Boiled Egg, Pepperoni, Swiss Cheese wedge, Parm Crisps
Hard-Boiled Egg, Pepperoni, Apple & PB, Protein Shake
Protein Shake
Macro
Totals
Cal: 1,658
C: 131 g
F: 69 g
P: 138 g
Cal: 1,680
C: 148 g
F: 133 g
P:
Cal: 1,626
C: 127 g
F: 69 g
P: 133 g
Cal: 1,673
C: 146 g
F: 61 g
P: 147 g
Cal: 1,648
C: 173 g
F: 52 g
P: 135 g
What we'll accomplish on Sunday:
Smoothie packs for Monday, Wednesday, Friday breakfast
Chicken thighs, BBQ Sweet Potato Black Beans, roasted broccoli for Monday-Thursday lunches
Veggie Loaded Rotisserie Chicken Casserole for Monday-Thursday dinner
Hard-Boiled Eggs for snacks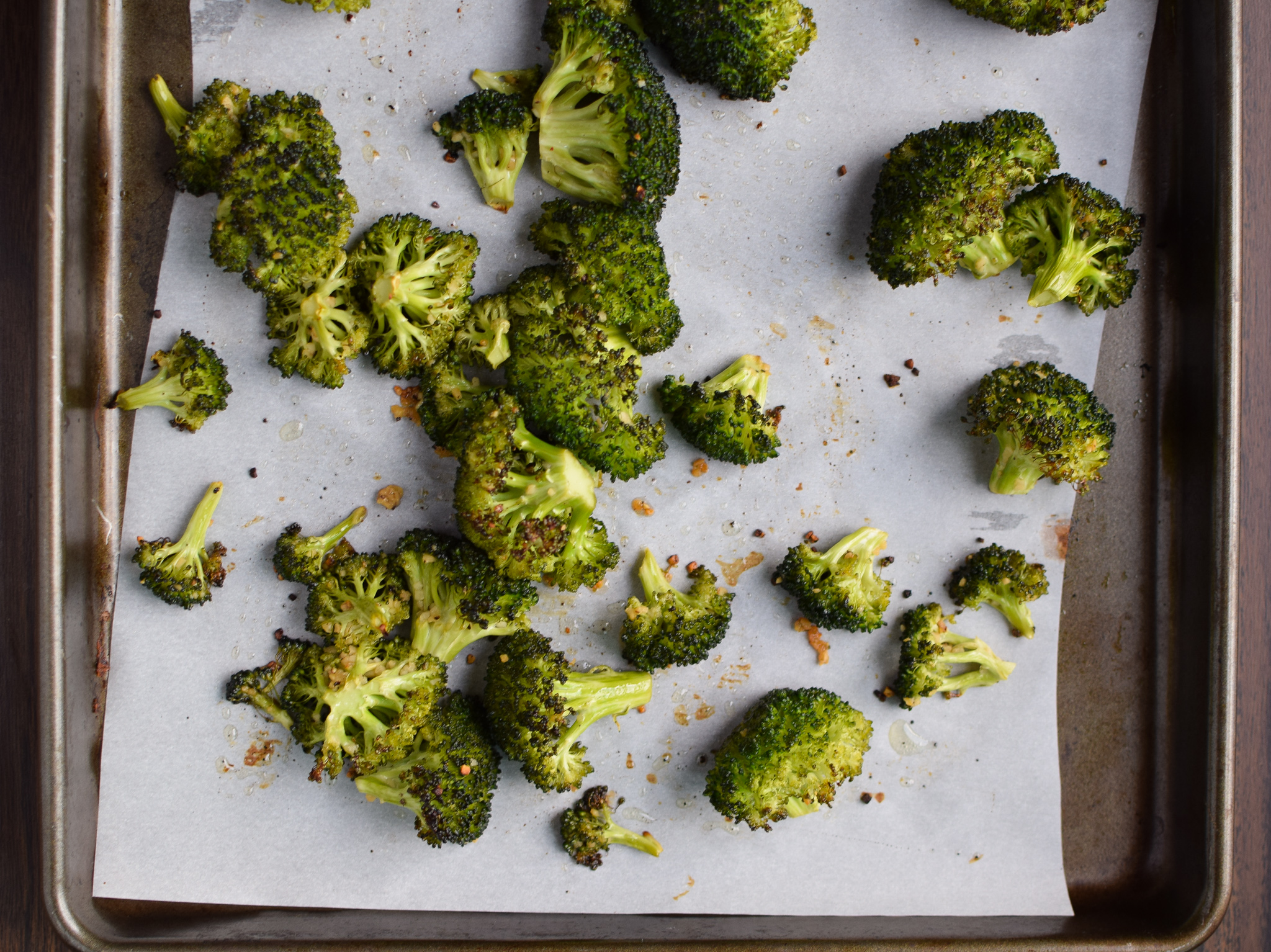 Supplies List (for one person):
Grocery:
large rotisserie chicken
4 large chicken thighs, bone-in with skin
1 can of albacore tuna (For friday)
4-5 cups frozen fruit, strawberries/blueberries
can of black beans
vanilla protein powder
spicy barbecue sauce (I used the Sriracha Garlic BBQ Sauce from Trader Joe's)
milk
eggs
plain greek yogurt (1 cup for casserole plus two servings)
shredded cheddar cheese
Produce:
3 bananas
bag of baby spinach leaves
3 large sweet potatoes
1 head of cauliflower
3 heads of broccoli
blueberries (or other yogurt topping)
1 white onion
romaine lettuce leaves (for Friday)
**SOME ITEMS ARE NOTED "FOR FRIDAY". FOR BEST QUALITY, PURCHASE THESE ITEMS LATER IN THE WEEK.
Pantry:
peanut butter
minced garlic
dried parsley
dried basil
chili pepper flakes
salt/pepper
olive oil
Snacks:
apples
parmesan cheese crisps (also for topping on the casserole)
turkey pepperoni
protein bars/shakes
Laughing Cow Lite Swiss Cheese wedge
pistachios
Equipment/Tools: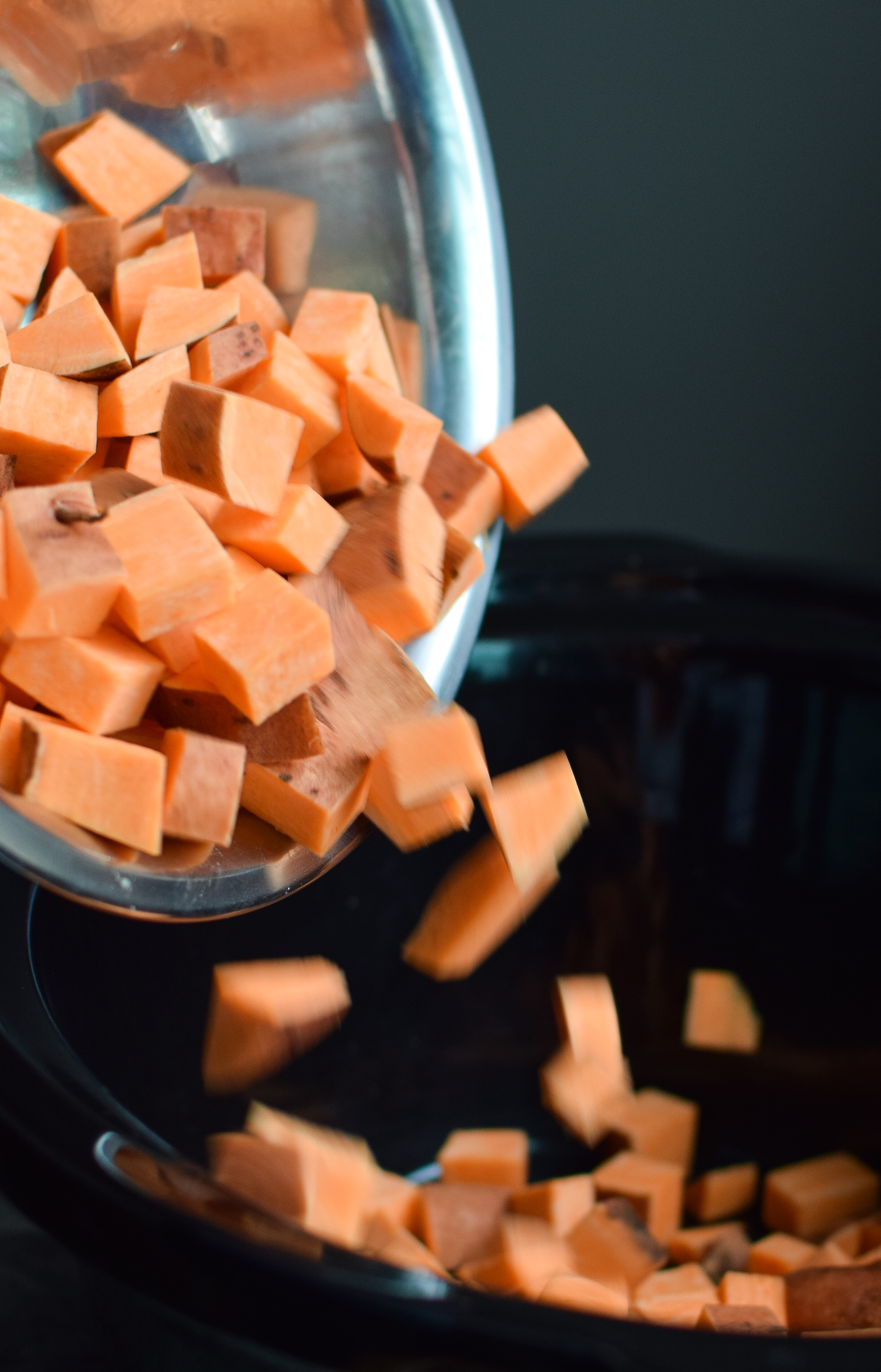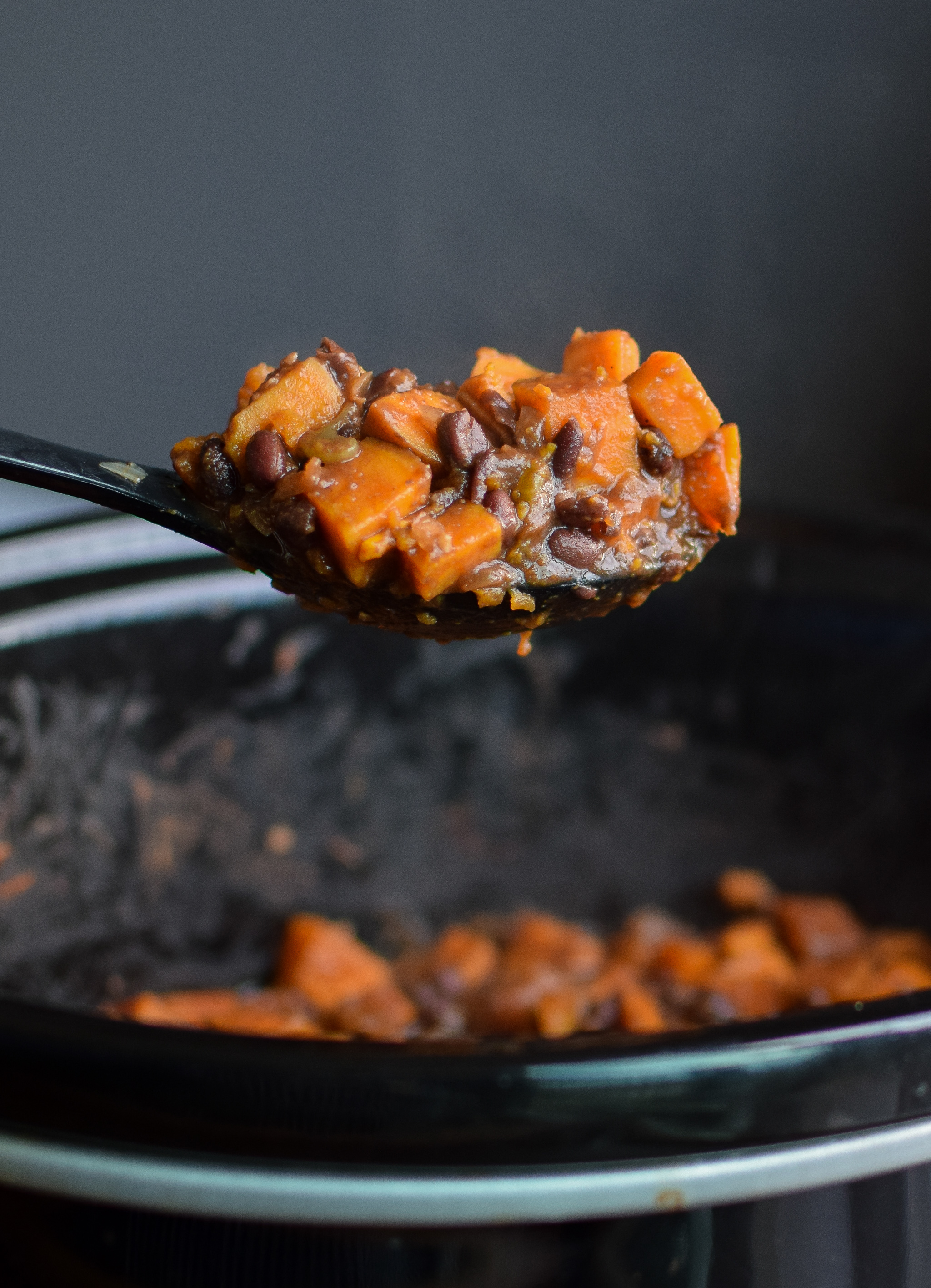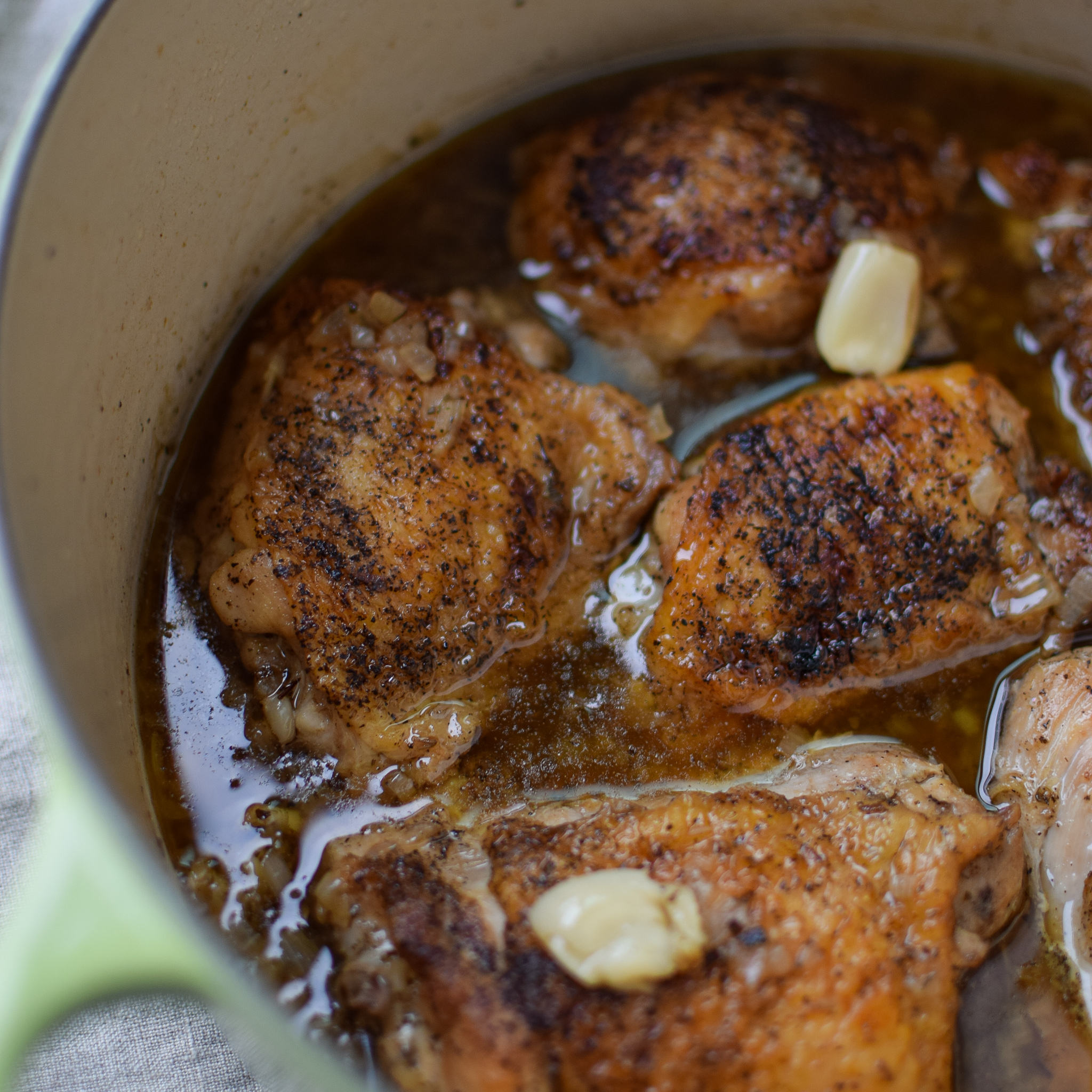 Sunday Meal Prep for October 30th, 2016:
[10 minutes] Begin Sunday meal prep by making the BBQ Sweet Potato Black Beans. To make this simple recipe, combine in a crock pot: 3 large sweet potatoes (cut into bite-sized pieces), 1-14.5 ounce can of black beans, 1/2 onion (chopped), 1/2 cup Sriracha Garlic BBQ Sauce, and a little extra minced garlic. Stir and set on high for 2 1/2 to 3 hours, until the potatoes are tender.
[25 minutes] The Veggie Loaded Rotisserie Chicken Casserole is next. This bakes for about 35-40 minutes in the oven, giving you enough time to make the eggs.
[25 minutes] Move on to boiling eggs for your week's snacks. According to the FDA, hard-boiled eggs keep in the refrigerator for up to one week after cooking. Check out the Food Network's guide for boiling eggs. Instructions: Place your eggs in a pot and cover with water so there's at least an inch of water over the eggs. Bring to boil over medium-high heat, cover and remove from heat immediately. Let them sit, covered, for 8-10 minutes. Transfer eggs to ice bath to stop the cooking process. It's best to peel them right before they will be eaten. While the eggs are cooking, take the opportunity to get some dishes out of the way.
[10 minutes] Separate casserole into servings and store in a sealed container when it's done and cooled.
[40 minutes] Make your favorite version of chicken thighs. I braised my thighs in a Dutch oven and added a ton of garlic, with salt, pepper, chicken broth, lemon juice, and oregano following this recipe from Rachael Ray (very loosely!). Search on google and select your favorite chicken recipe.
[5 minutes] While the chicken is cooking by your preferred method, wash and cut broccoli. Toss with garlic, salt, pepper and olive oil. Here's an easy recipe for Garlic Roasted Broccoli from Paleogrubs. I roasted my broccoli for 17 minutes at 400 degrees F.
[10 minutes] Remove the chicken from the oven when it reaches 165 degrees F in the middle. Add the broccoli to the oven for roasting. While the broccoli is cooking, make 3 smoothie packs for the week. This will include the following in each sandwich Ziploc bag: 1 banana, 1 and a half cups of frozen fruit. Seal and freeze until needed for smoothies.
[5 minutes] Portion the cooled chicken into Pyrex containers. If there is extra chicken (I could only find 3 packs), eat that for Sunday dinner! Add the broccoli as well. Refrigerate the chicken and broccoli if the sweet potato and black beans aren't done yet. Add a portion of the black beans to each Pyrex when done. Refrigerate for the week's lunches.
Total Active Time Estimate: 2 hours 10 minutes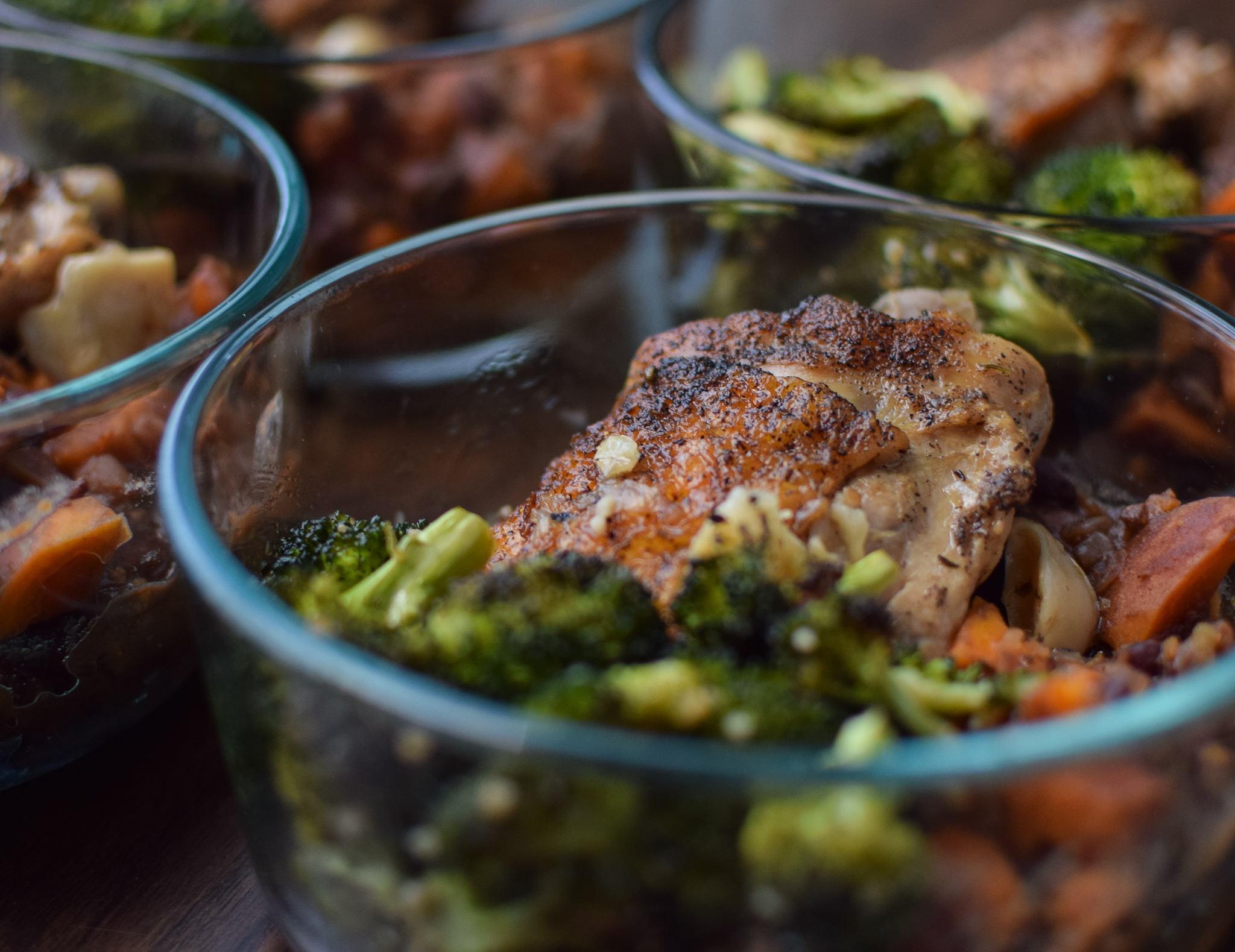 This Week's Featured Recipes:
Veggie Loaded Rotisserie Chicken Casserole – One of my new favorite casseroles, and so good for you! Enjoy for dinner this week.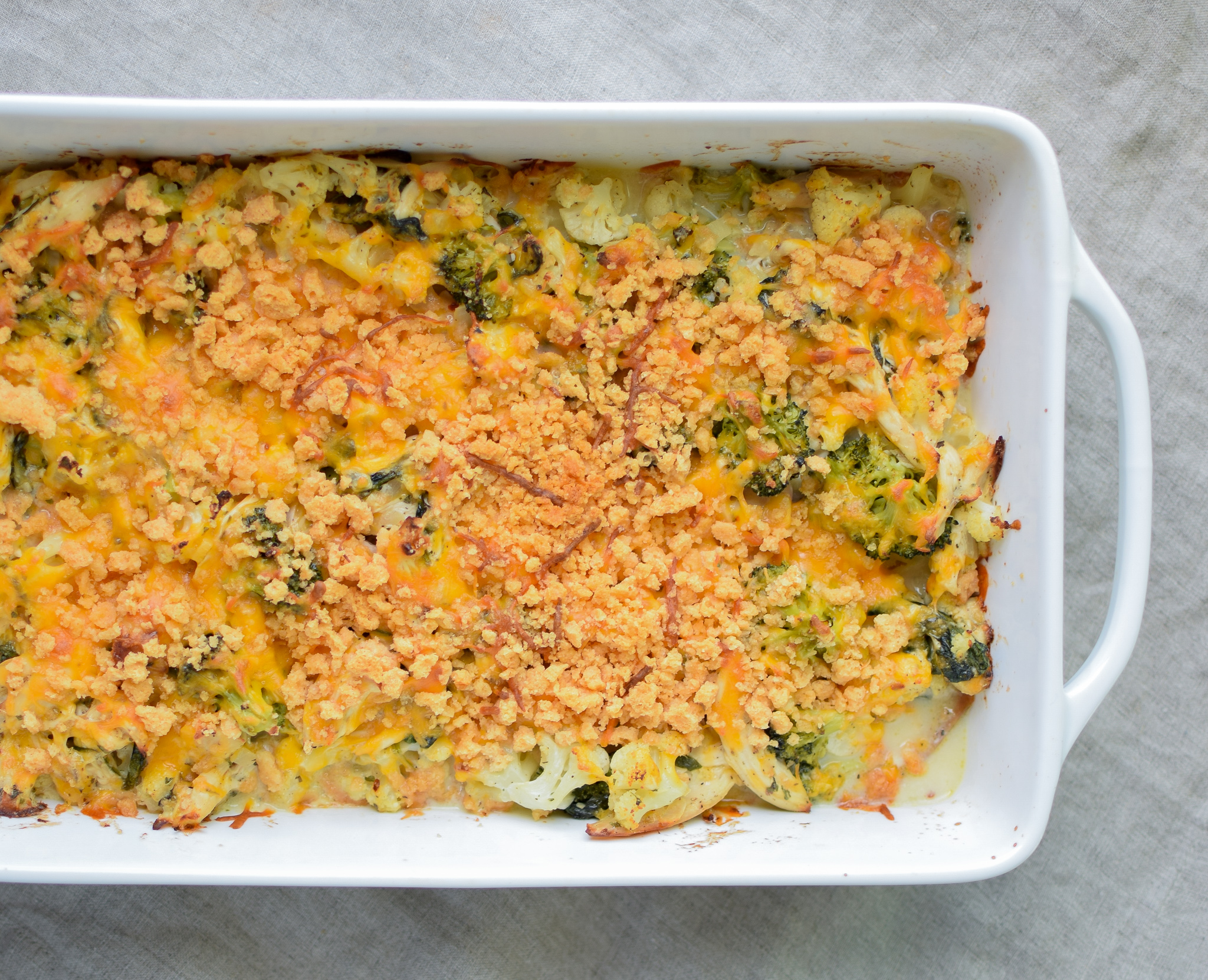 PB Banana Berry Protein Smoothie – Classic go-to with lots of protein and carbs from berries and a banana. Super smooth and yummy. Enjoy for breakfast three days this week.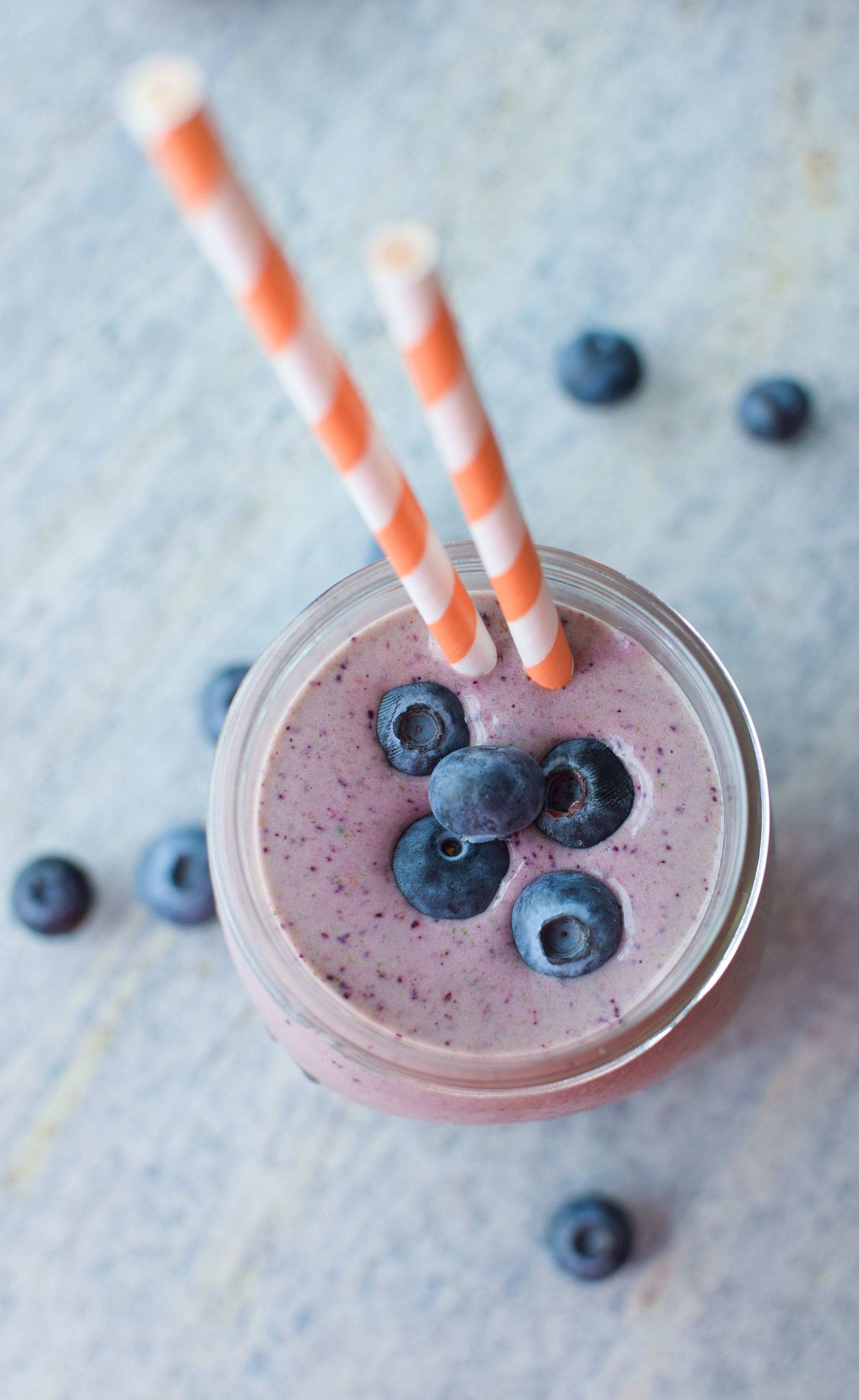 Thanks for checking out the Sunday Meal Prep for October 30th, 2016. Have a safe and Happy Halloween. Don't forget to marathon Harry Potter while you prep on Sunday!!
Any feedback is appreciated so I can improve the Sunday Meal Prep posts every week. Tag @projectmealplan on social media if you meal prep! I'd love to see what you've created! And follow me on Pinterest for meal inspiration every single day 🙂
– Danielle
Disclaimer: Some of the links on this page are for products on Amazon. If you are planning to make any purchases, please start your Amazon shopping here on Project Meal Plan! We'll get a small commission at no extra cost to you. I truly appreciate your support! For more information, please see our Full Disclosure & Privacy Policy.
Disclaimer:
 Project Meal Plan is a participant in the Amazon Services LLC Associates Program, an affiliate advertising program designed to provide a means for us to earn fees by linking to Amazon.com and affiliated sites. For more information, please see our
Full Disclosure & Privacy Policy
.