Sunday Meal Prep ideas are here for you! This week, I went back and took some new photographs of an old recipe. That recipe was included in the prep for this week, and it's the Feta Basil Turkey Burgers. I'm pretty sure it was one of my very first posts ever on Project Meal Plan, so I took the opportunity to give it a couple upgrades. There's a few new photos, plus confirmation that two of these burgers (and no buns!!) with some roasted veggies would make anyone's lunch delicious and filling. Here's the Sunday Meal Prep for January 29th, 2017.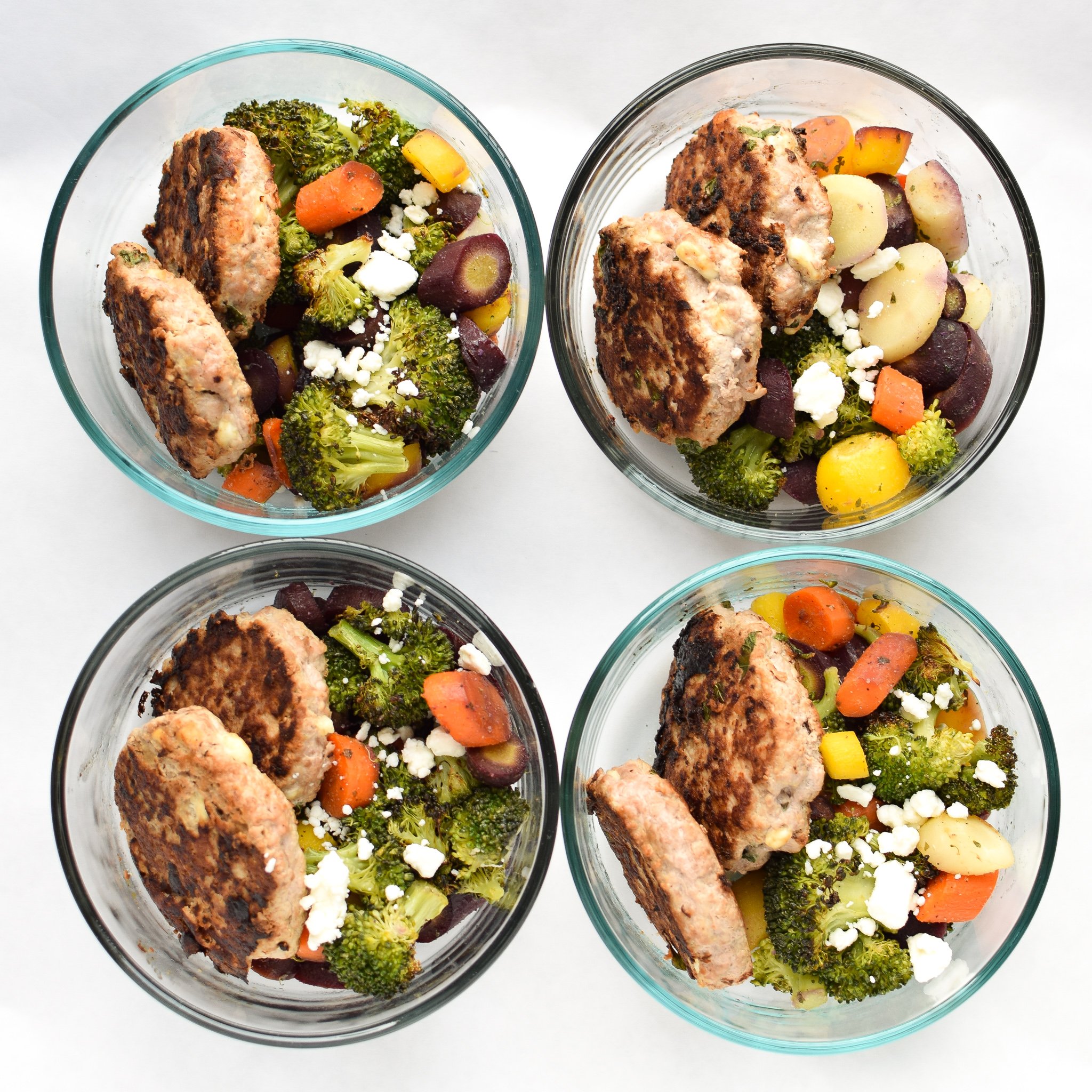 Have I told you about our favorite kind of protein shakes and bars? We buy the Premier Protein brand sold at Costco because they actually don't taste like cardboard and flavorless chocolate molded into a bar shape. The shakes are anything but chalky, and are actually some of the only protein shakes I'll drink. This week, our local Costco got the Bananas & Cream flavor in stock, PLUS it was on sale. Naturally I had to make the purchase, and I'm so glad I did. If you're a fan of banana cream pie, this is pretty much banana cream pie in milkshake form. My tastebuds are still in shock.
Anyway, I wanted to mention the shakes because I think they're a good way to sneak in some protein when you need a little more. They can obviously be taken on-the-go as well. Banana cream pie protein shakes are probably my favorite food discovery this week, and I think they'll be yours too! Enjoy 😁
Planning Goals: 1,700 calories a day, made up of 30% carbohydrates, 35% fat, and 35% protein (MyFitnessPal says this equals approximately 127g of carbohydrates, 66g of fat, and 149g of protein).
1) Reduce costs and food waste
2) Save time during busy week days
3) Help provide simple strategies, examples and meal preparation steps that are beneficial to almost anyone
4) Have healthy choices planned, prepared and available to reduce impulse eating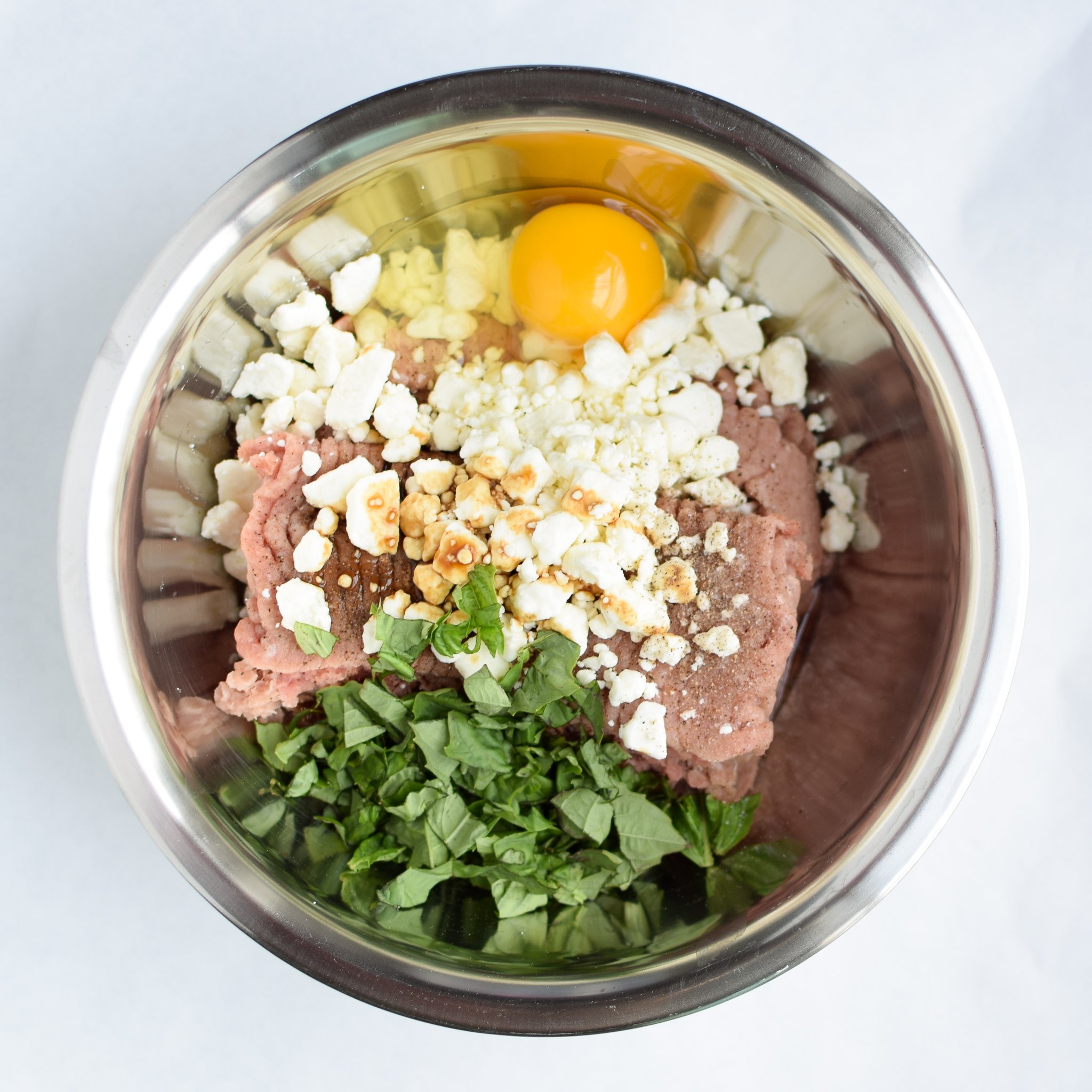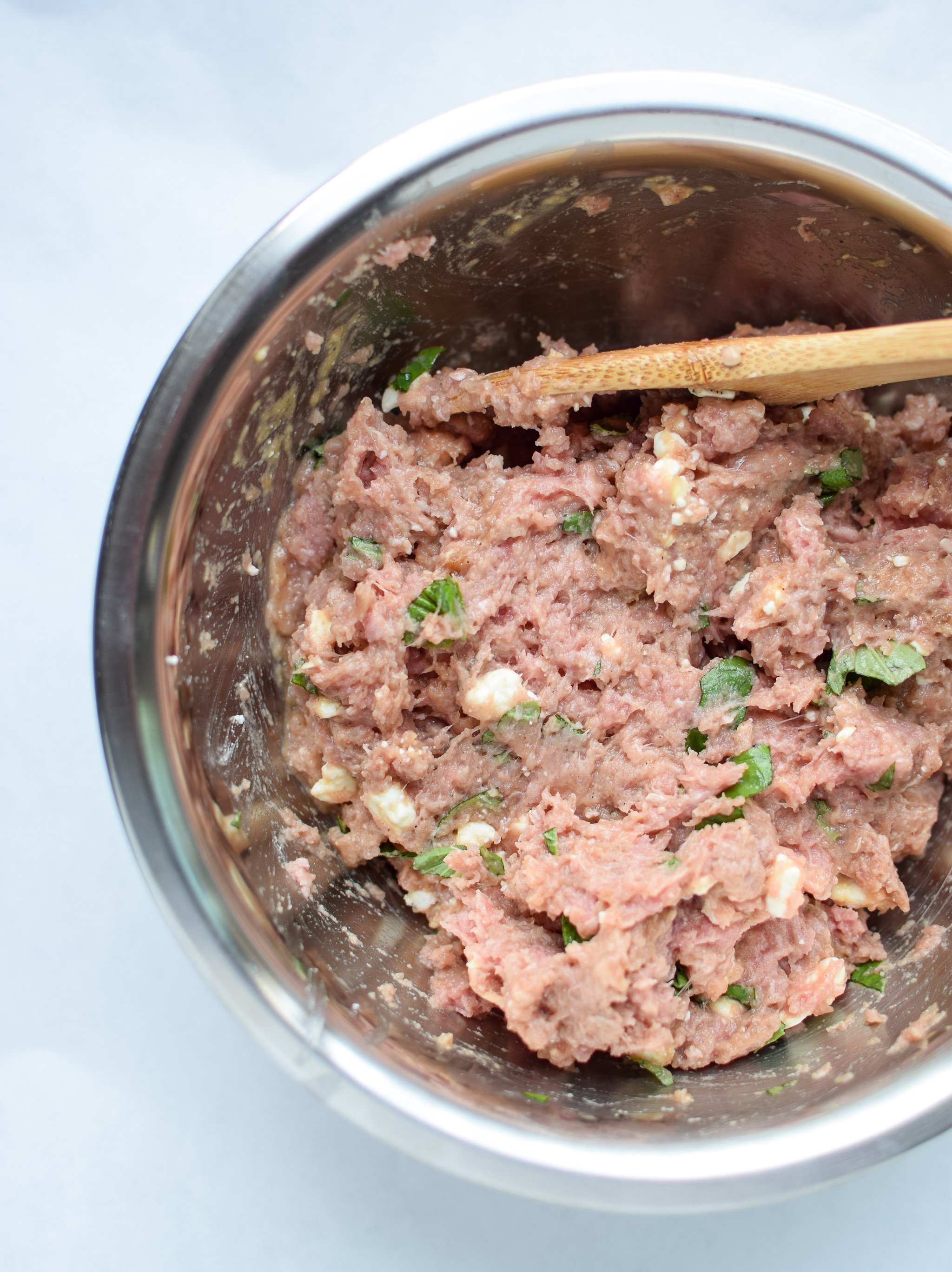 Meal Plan for January 30-February 3
Monday
Tuesday
Wednesday
Thursday
Friday
Breakfast
Banana Pancakes & Turkey Bacon
Banana Pancakes & Turkey Bacon
Banana Pancakes & Turkey Bacon
Banana Pancakes & Turkey Bacon
Banana Pancakes
Lunch
Feta Basil Turkey Burgers & Roasted Veggies
Feta Basil Turkey Burgers & Roasted Veggies
Feta Basil Turkey Burgers & Roasted Veggies
Feta Basil Turkey Burgers & Roasted Veggies
Turkey Wrap
Dinner
Chicken Bacon Ranch Kale Casserole
Chicken Bacon Ranch Kale Casserole
Chicken Bacon Ranch Kale Casserole
Chicken Bacon Ranch Kale Casserole
Thin Crust Pizza (dinner out)
Snacks
Siggi's Greek Yogurt, Parm Crisps, Cashews
Apple, Protein Bar
Apple, Cashews, Protein Shake
Siggi's Greek Yogurt, Almonds, Parm Crisp
Protein Shake, Apple, Parm Crisp
Macro
Totals
Cal: 1,663
C: 114g
F: 65g
P: 154g
Cal: 1,693
C: 142g
F: 55g
P: 153g
Cal: 1,643
C: 126g
F: 57g
P: 156g
Cal: 1,666
C: 113g
F: 65g
P: 154g
Cal: 1,600
C: 144g
F: 52g
P: 143g
See more detail on Project Meal Plan's My Fitness Pal account.
Finished on Sunday:
Banana Protein Pancakes for Monday-Friday breakfasts
Turkey Bacon (or your preferred bacon) for Monday-Thursday breakfasts
Feta Basil Turkey Burgers & Roasted Veggies for lunches
Chicken Bacon Ranch Kale Casserole for Monday-Thursday dinners (Optional: Make this on Monday evening instead.)
During the Week Ideas:
Turkey Wrap – Friday lunch
Thin Crust pizza – Friday dinner out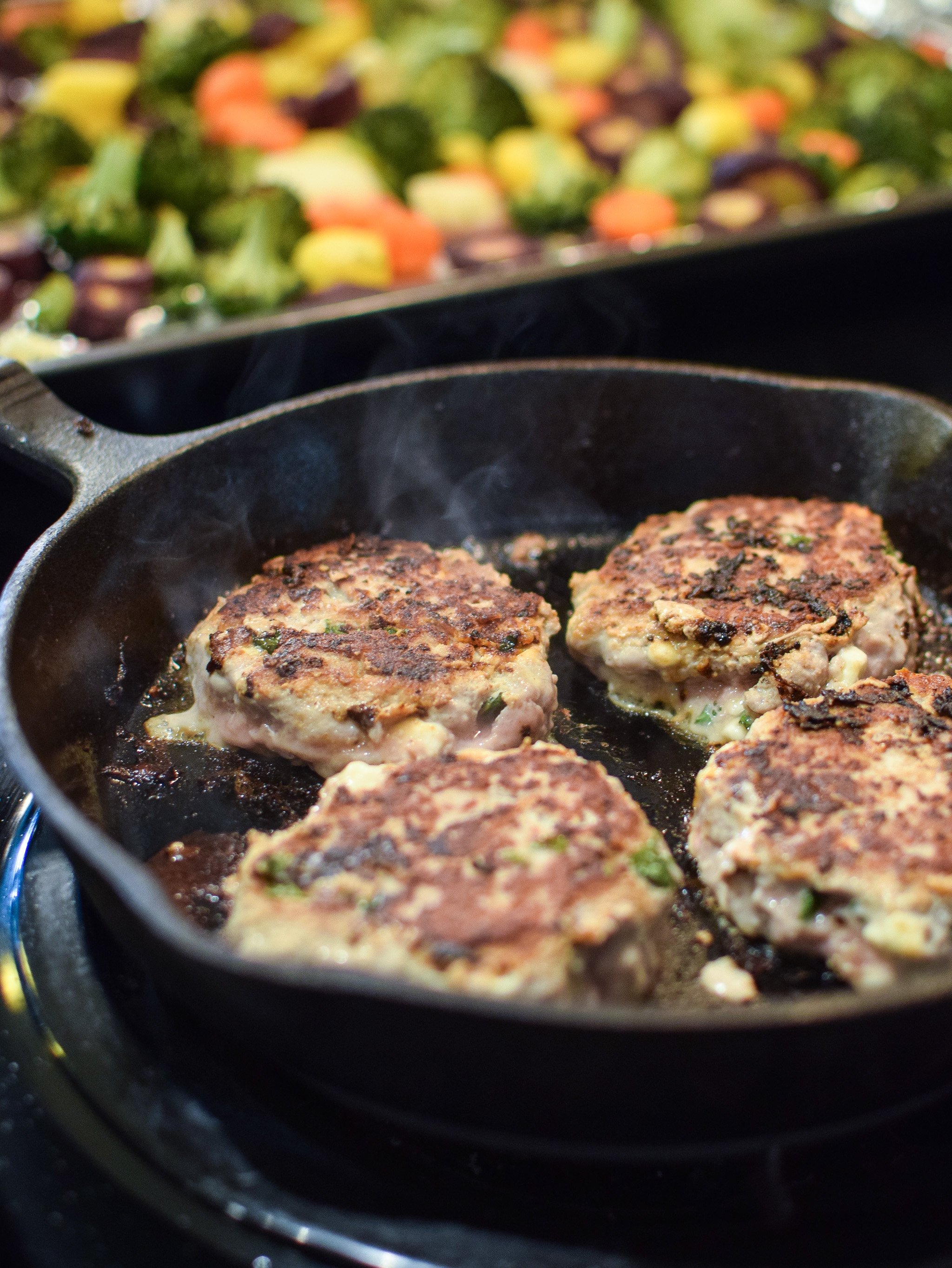 Supplies List (for one person):
Grocery:
rotisserie chicken
turkey bacon, or your favorite good quality bacon, 16 strips
1 1/4 pounds 93% lean ground turkey meat
eggs, 5
feta cheese, 3/4 cup
shredded mozzarella cheese, 1 1/2 cups
shredded cheddar cheese, 1/2 cup
milk, 2%, 1/2 cup (or your preferred milk)
whole fat plain Greek yogurt, 2 cups
brown rice pasta, 3 cups
chicken broth, 3/4 cup
Produce:
bananas, 2
fresh basil
large carrots, 8
head of broccoli
yellow onion
kale bunch
Pantry:
garlic powder
dried parsley
onion powder
Worcestershire sauce
vanilla protein powder
cinnamon
red chili pepper flakes
nutmeg
olive oil or avocado oil
salt/pepper
non-stick cooking spray
Snacks:
Equipment/Tools:
non-stick skillet
deep skillet
cast iron skillet if you have it!
9×13 casserole dish
Kitchen scale (not required but helps with portioning)
4-cup Pyrex bowls for lunches, and large Pyrex bowls

Sunday Meal Prep for January 29th, 2017:
[25 minutes] Start your meal prep with the bacon. Cook all of it according to package directions, as half will be used for the casserole (8 pieces for breakfasts and 8 pieces for the casserole). You can start preparing casserole ingredients while you cook the bacon (review the recipe, boil pasta water, pull the chicken, chop the kale and onion).
[20 minutes] Move on to the dinner for the week, or if you don't really need to prep dinner, you can make the meal on Monday night and eat leftovers until Friday. Follow the recipe for Cheesy Chicken Bacon Ranch Kale Casserole, using the bacon you already cooked and veggies you prepped. The casserole will cook for 20-25 minutes.
[25 minutes] While the casserole is baking in the oven, chop your carrots into about 1 inch pieces and cut the head of broccoli into florets. Eat some casserole for Sunday dinner! Put the rest into airtight containers.
[40 minutes] Preheat your oven to 450 degrees. Start to make the Feta Basil Turkey Burgers. Once you have the first batch of burgers going, toss the veggies with 2 tablespoons olive oil, 1/2 teaspoon garlic powder, 1/2 teaspoon onion salt, 1 teaspoon dried parsley, 1/2 teaspoon black pepper, and 1 teaspoon salt. Stir until well mixed and spread out on a baking sheet. Bake for 15-17 minutes. They should be baking while the turkey burgers are cooking.
[40 minutes] Last but certainly not least, make your pancakes. They could be any pancakes you want, but I picked out the Banana Protein Pancakes. Feel free to freeze half of them so that they last for the week.
Total Active Time Estimate: 2 hours 30 minutes
This Week's Project Meal Plan Recipes: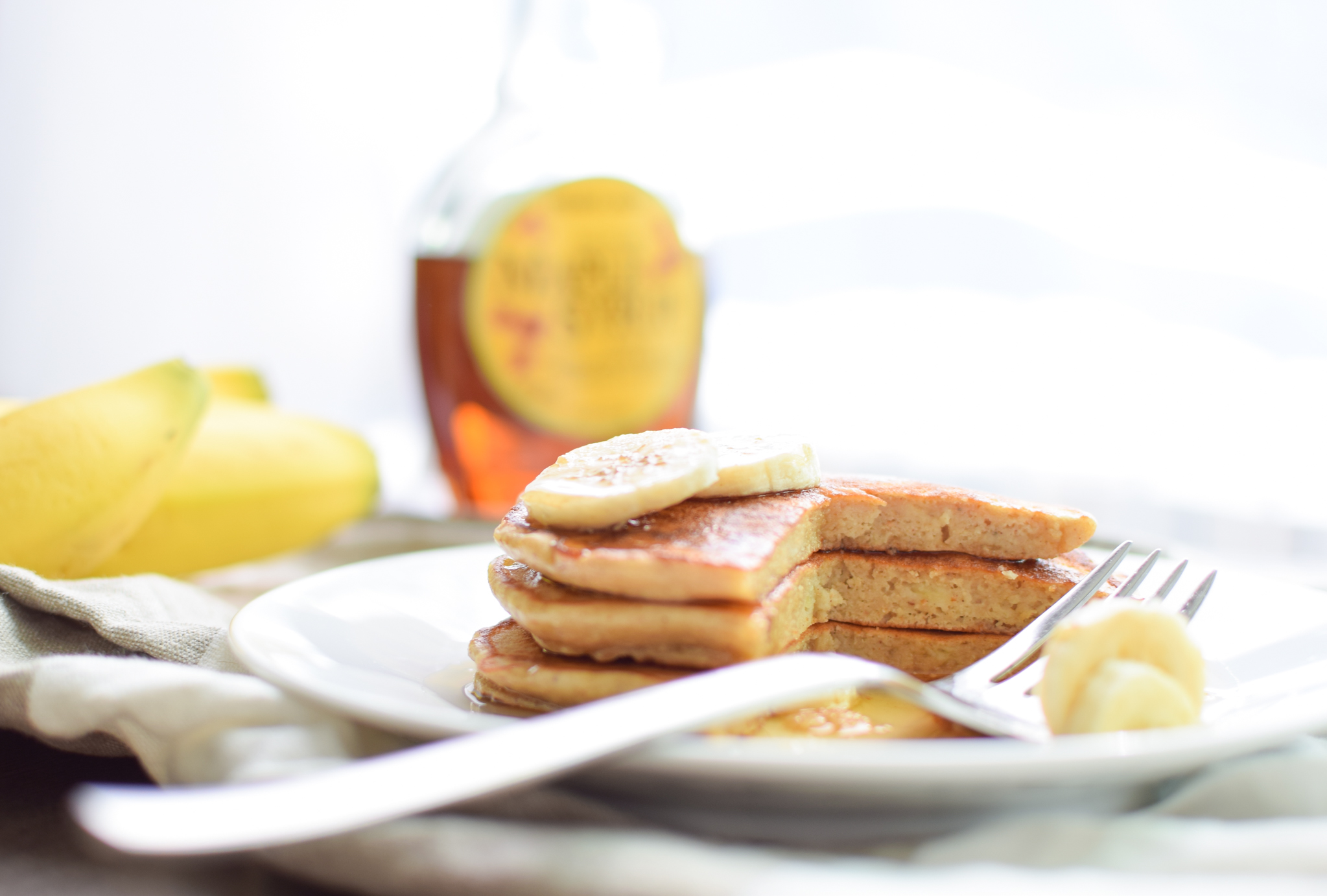 Cheesy Chicken Bacon Ranch Kale Casserole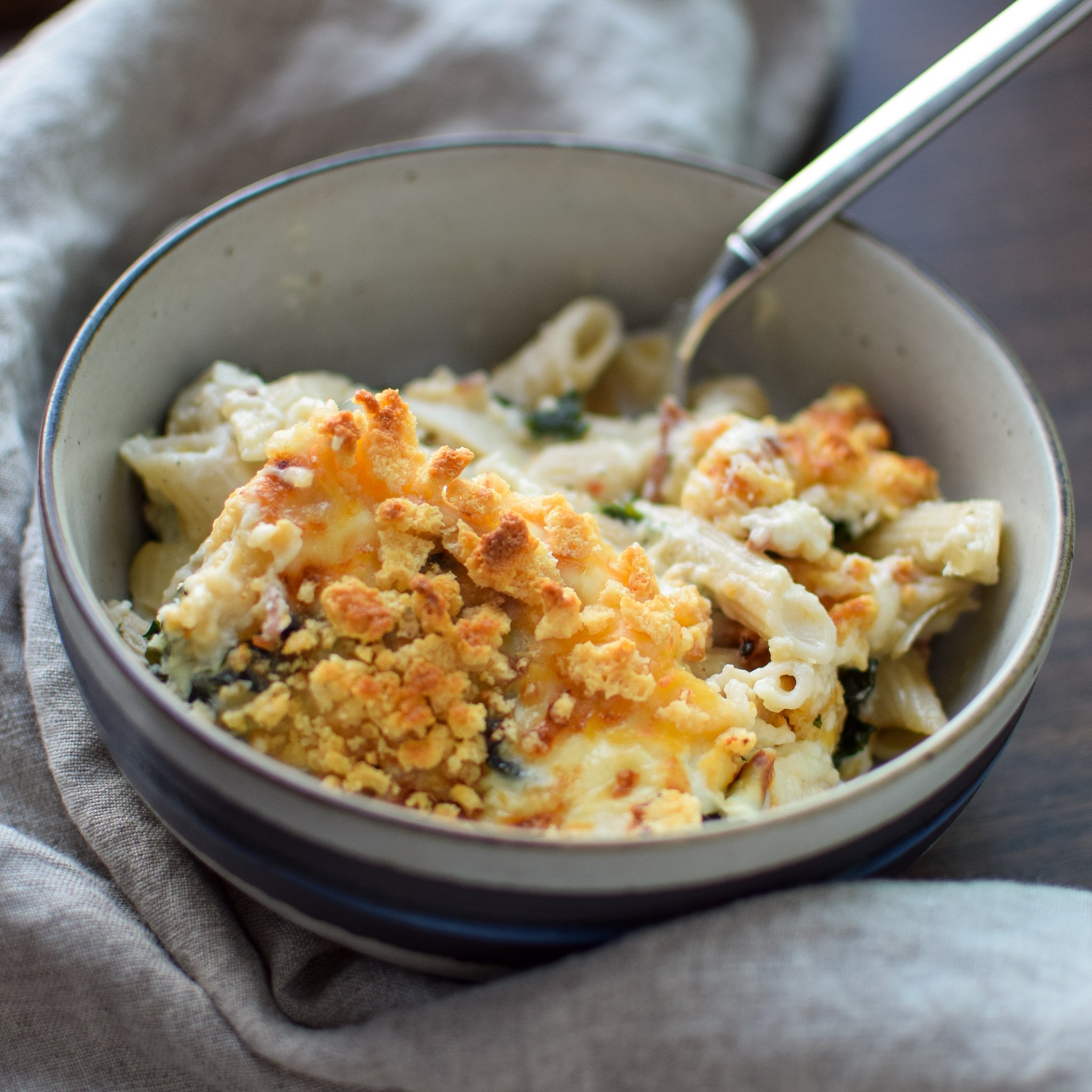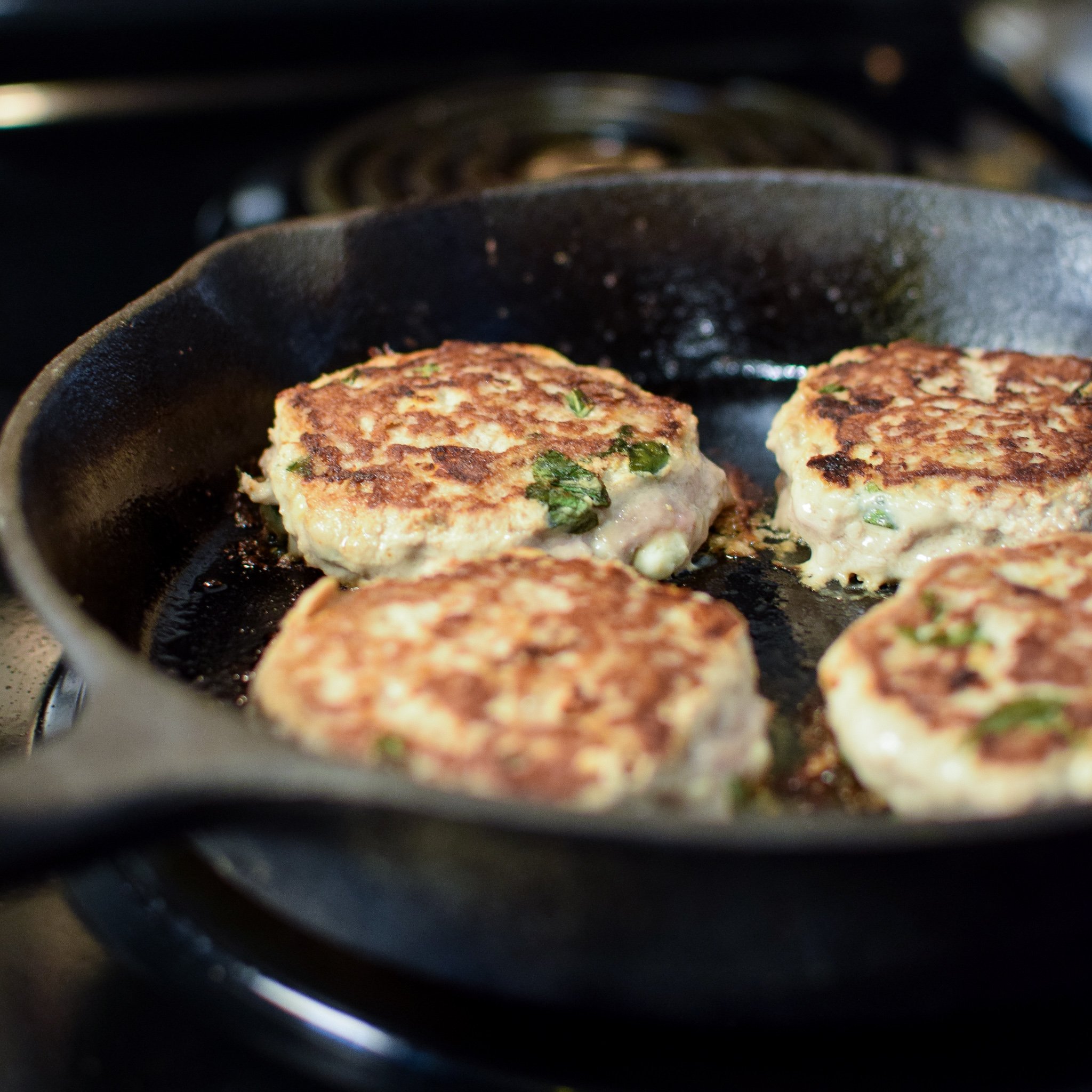 Thanks for checking out the Sunday Meal Prep for January 29th, 2017. Any feedback is appreciated so I can improve the Sunday Meal Prep posts every week. Tag @projectmealplan on social media if you meal prep! I'd love to see what you've created! And follow me on Pinterest for meal inspiration every single day 🙂
– Danielle
Disclaimer: Some of the links on this page are for products on Amazon. If you are planning to make any purchases, please start your Amazon shopping here on Project Meal Plan! We'll get a small commission at no extra cost to you. I truly appreciate your support! For more information, please see our Full Disclosure & Privacy Policy.
Disclaimer:
 Project Meal Plan is a participant in the Amazon Services LLC Associates Program, an affiliate advertising program designed to provide a means for us to earn fees by linking to Amazon.com and affiliated sites. For more information, please see our
Full Disclosure & Privacy Policy
.