This week, I worked on perfecting my breakfast burrito game. I think it's strong enough to make a full post on breakfast burritos, but I'll share the method here first. In the past, I've definitely tried to make a certain amount of breakfast burritos and completely overestimated the number of eggs I needed. I also used the wrong tortillas. And you're doomed if there's too much liquid. Coordinating a large batch can be difficult, but I'm here to make it easier for you! Check it out below in the Sunday Meal Prep for December 11th, 2016.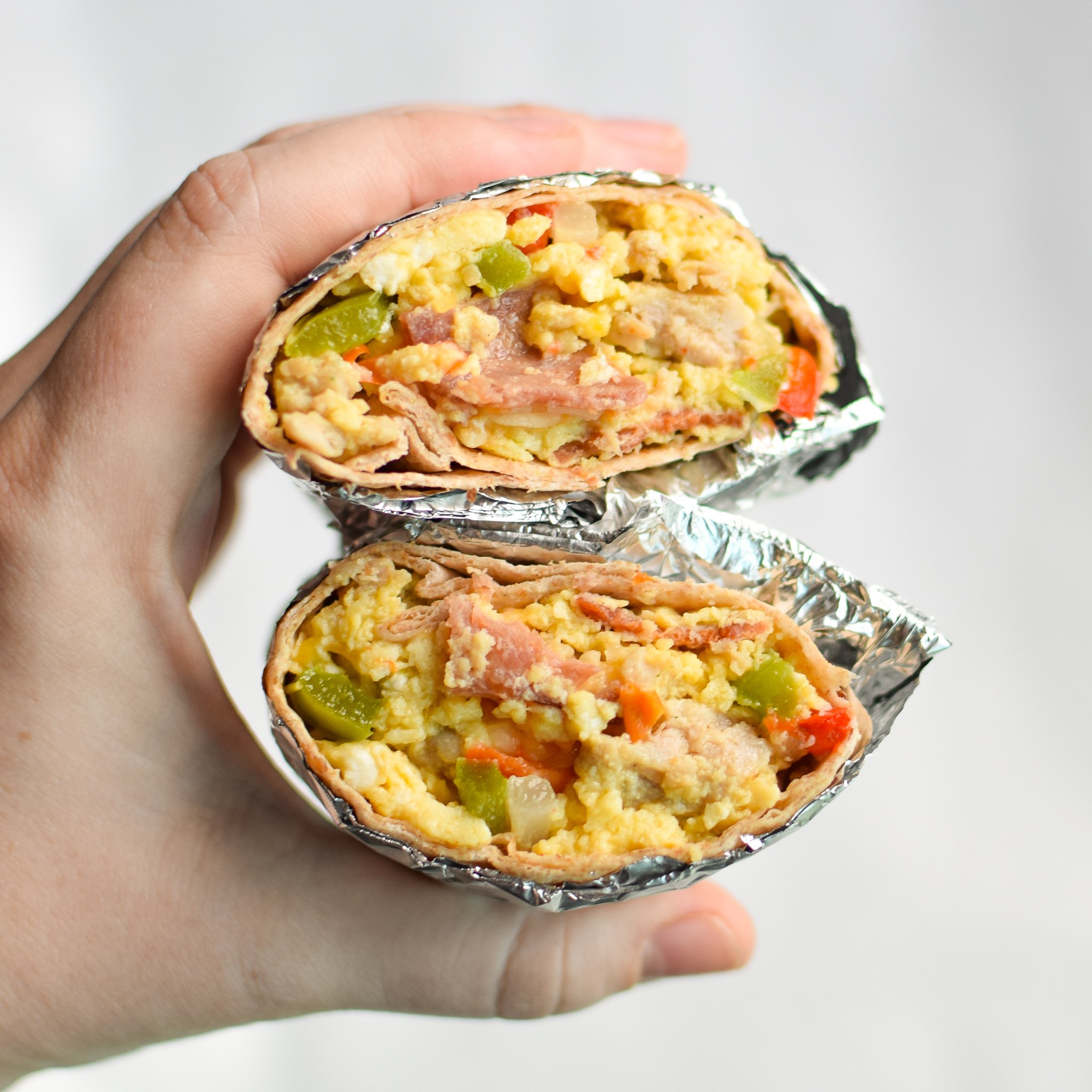 Planning Goals: 1,700 calories a day, made up of 30% carbohydrates, 35% fat, and 35% protein (MyFitnessPal says this equals approximately 127g of carbohydrates, 66g of fat, and 149g of protein).
1) Reduce costs and food waste
2) Save time during busy week days
3) Help provide simple strategies, examples and meal preparation steps that are beneficial to almost anyone
4) Have healthy choices planned, prepared and available to reduce impulse eating
Meal Plan for December 12-16
Monday
Tuesday
Wednesday
Thursday
Friday
Breakfast
Breakfast Burrito
Breakfast Burrito
Breakfast Burrito
Breakfast Burrito
Breakfast Burrito
Lunch
Verde Chicken Soup
Verde Chicken Soup
Verde Chicken Soup
Verde Chicken Soup
Tuna/Greens Stuffed Pita Pockets
Dinner
Honey Garlic Chicken & Veggies
Honey Garlic Chicken & Veggies
Honey Garlic Chicken & Veggies
Honey Garlic Chicken & Veggies
Chicken Pad Thai
Snacks
Roasted Chickpeas, Parm Crisps, Protein Bar, Baby Bel Cheese
Roasted Chickpeas, Parm Crisps, Apple & PB
Roasted Chickpeas, Turkey Jerky, Protein Bar, Baby Bel Cheese
Carrots/hummus, Protein Bar, Turkey Jerky
Protein Bar, Turkey Jerky, Parm Crisps
Macro
Totals
Cal: 1,669
C: 131 g
F: 58 g
P: 162 g
Cal: 1,699
C: 137 g
F: 70 g
P: 142 g
Cal: 1,649
C: 135 g
F: 52 g
P: 166 g
Cal: 1,691
C: 141 g
F: 56 g
P: 159 g
Cal: 1,644
C: 129 g
F: 60 g
P: 156 g
See more detail on Project Meal Plan's My Fitness Pal account.
What you'll accomplish on Sunday:
Sunday Supply List (for one person):
Grocery:
rotisserie chicken (for soup – can also use cooked chicken breast or other leftover chicken)
Italian chicken sausage, or your favorite breakfast sausage, 13-16 ounces
8 bone-in chicken thighs, or 4 large chicken breasts (for slow cooker dinner)
eggs, 10
salsa verde, 16 ounces
15-ounce can of great northern beans, or cannellini beans
shredded cheddar cheese (1 cup)
chicken broth/stock, 32 ounces
15-ounce can of garbanzo beans (chickpeas)
Produce:
yellow/sweet onion, 1 (half for breakfast burritos, half for soup)
green pepper, 1
baby carrots, 16 ounces
fresh green beans, 16 ounces
fresh parsley
Snacks:
Apples/Peanut Butter
protein bar/shakes
carrots/hummus
chickpeas (roasted or unroasted to make your own)
turkey jerky
Pantry:
soy sauce
honey
ketchup
minced garlic
dried oregano
dried basil
crushed red pepper flakes
cinnamon
stevia
dried cilantro
garlic powder
ground cumin
chili powder
olive oil/avocado oil
salt/pepper
Equipment/Tools:
Supplies During the Week:
Friday Lunch: Tuna & Greens Stuffed Pita Pocket
Albacore Tuna
Greens/veggies for filling
Whole Wheat pita pocket
Olive oil mayonnaise
Friday Dinner: Takeout or Homemade Chicken Pad Thai
Sunday Meal Prep for December 11th, 2016:
[10 minutes] Begin with the Slow Cooker Honey Garlic Chicken and Veggies from Damn Delicious, which will cook for the longest in the crock pot. One of my all-time favorite recipes, the only reason I sometimes avoid it is because it does pack a lot of carbs from the potatoes and honey mixture. To reduce carbs, leave out the potatoes. I also tend to reduce the amount of honey in the recipe, but if it's your first time trying this delicious meal, you should have the full experience. Cover and cook on low heat for 7-8 hours or high for 3-4 hours, checking/basting every hour. I have found it doesn't take quite so long. NOTE: If you would prefer red meat, here's another slow cooker idea that will fit with this week's Sunday Meal Prep Timeline: Slow Cooker Beef Bourguignon by The Recipe Critic.
[45 minutes] Next, work on the Verde Chicken Soup from She Wears Many Hats. While the soup is cooking, you can begin to prep veggies for the breakfast burritos (1/2 onion, 1 green pepper). You can also crack and whisk 10 eggs. The soup needs about 20 minutes to brew, giving prep time for your next recipe. When the soup is done, let it cool and portion it into your 4-cup Pyrex bowls or other storage that won't leak.
[10 minutes] Begin the breakfast burritos and make sure everything is prepared. Requires the following prepared ingredients:

13-16 ounces ground breakfast meat (I use Isernio's Italian Ground Chicken sausage) – all-natural, made from only fresh and natural chicken breasts)
10 eggs, whisked
1 green pepper (or any color), diced
1/2 yellow onion, diced
Ole Whole Wheat Tortilla Wraps (or other wraps, but make sure they are large enough)
1 cup shredded cheddar cheese
1/2 tablespoon garlic powder
1 teaspoon chili powder
pinch of salt & olive oil
(I also added 4 strips of previously cooked turkey bacon – optional!)

[25 minutes] Breakfast burrito instructions: Heat olive oil over medium heat in a large/deep skillet. When hot, add veggies and sauté for 3-4 minutes. Add meat and cook thoroughly, until completely cooked. At this point, drain any excess liquid. Lower the burner temperature to low and remove the pan from heat for at least 60 second to let it cool, or the eggs will burn. Next, add all eggs and stir continuously until the eggs are completely cooked. Do not over cook – eggs will cook a tiny bit more when your burritos are reheated. Remove the cooked mixture from the hot pan and let it cool. Let everything cool to reduce moisture in the burritos.
[5 minutes] Optional: While burrito innards cool, rinse and strain your chickpeas – let them dry out while you continue to make the breakfast burritos. Softly wipe them with a paper towel to get the drying started.
[30 minutes] Set up your burrito assembly line. Warm up your tortillas for 20 seconds in the microwave to make them more foldable and less likely to rip. Make 8 burritos, each with 1 big scoop of mixture and some cheese on top. Fold your burritos like this (I learned this method through my various food service jobs, and still do it the same way to this day). Wrap each in foil and store in the freezer. Take a burrito out of the freezer the night before you plan to eat it. Best when reheated in a toaster oven for 7-8 minutes (depending on your toaster oven).
[50 minutes] Follow the Crispy Cinnamon Roasted Chickpeas recipe to prepare a snack for the next three days. Clean up and make sure everything is in airtight containers as these cook.
Total Active Time Estimate: 2 hours 55 minutes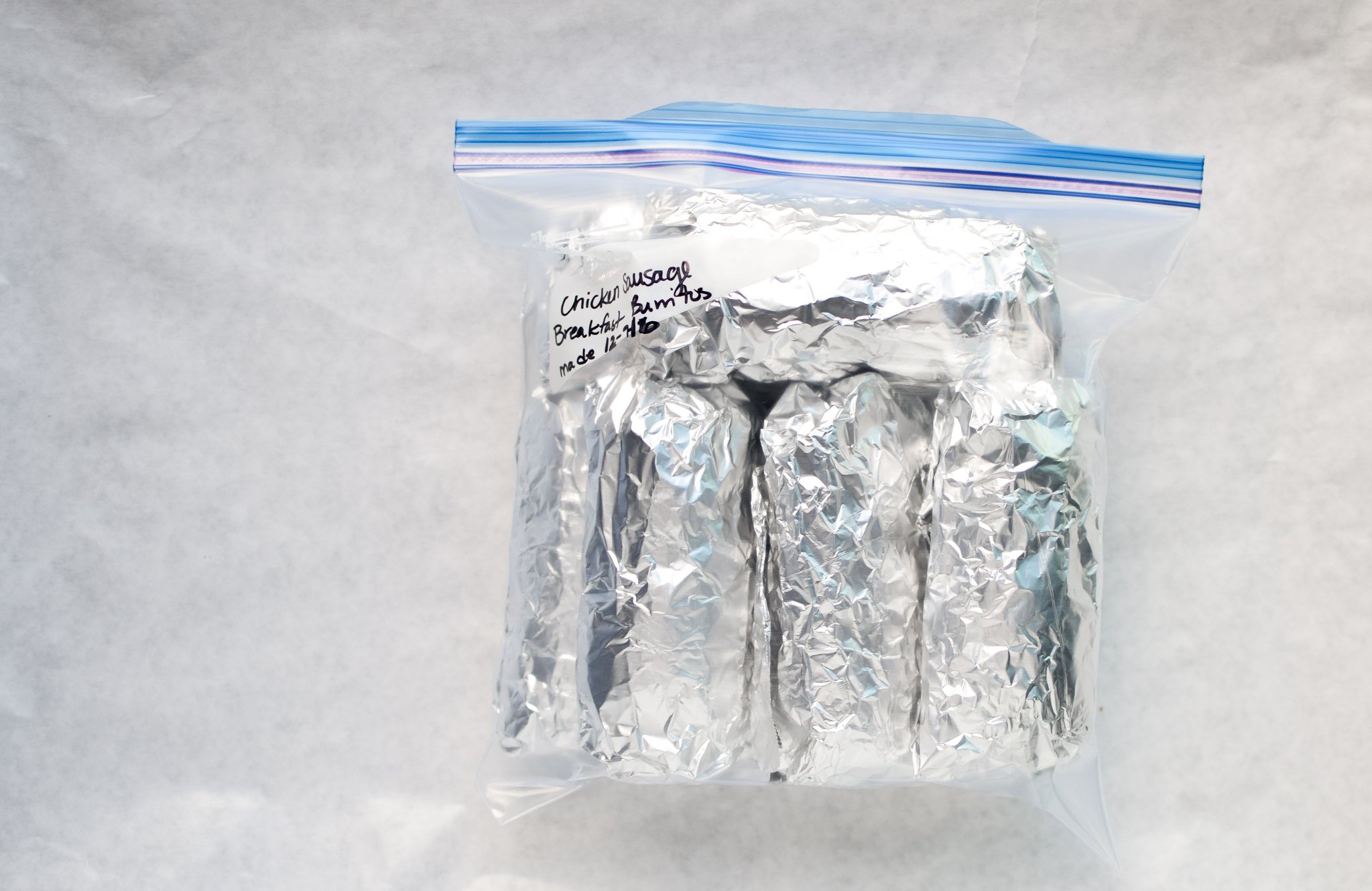 This Week's Featured Recipes:
Freezer Friendly Breakfast Burritos: This is actually a recipe in progress that is nearing perfection. This go-round, all proportions were correct and the tortillas were the perfect size! I'm working on a blog post to share tips and tricks to successful breakfast burrito production and storage. Stay tuned!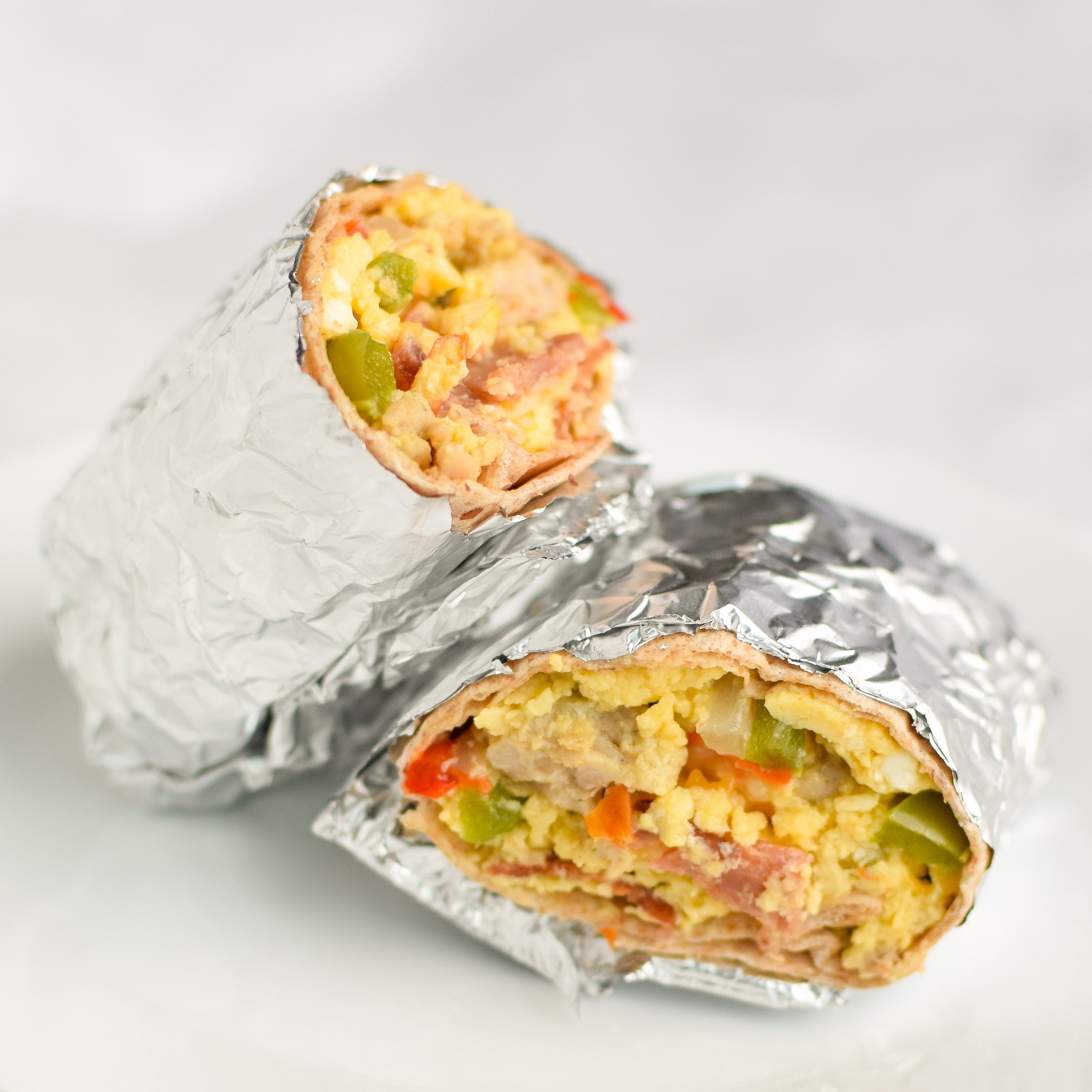 Slow Cooker Honey Garlic Chicken & Veggies: Favorite and classic go-to slow cooker meal. NO prep required! Check it out at DamnDelicious.net.
Crispy Cinnamon Roasted Chickpeas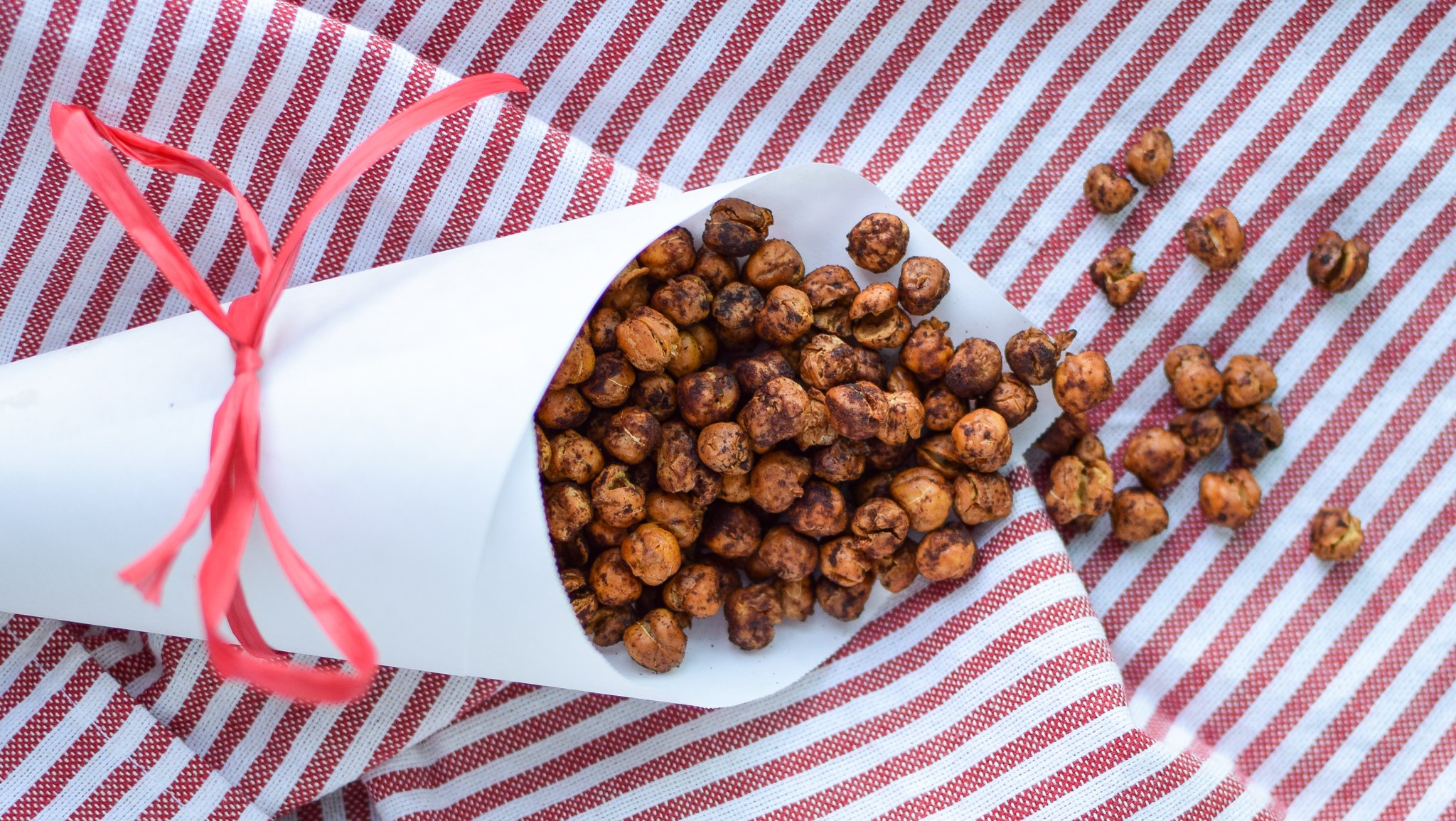 Have you heard of Nom.com? It's the newest craze in the food-sharing social media world! You can follow my live food prep and cooking stories by checking out my page on nom.com! I put some of the breakfast burrito cooking methods on the story the other day. Take a look!
As always, thanks for checking out the Sunday Meal Prep for December 11th, 2016. Any feedback is appreciated so I can improve the Sunday Meal Prep posts every week. Tag @projectmealplan on social media if you meal prep! I'd love to see what you've created! And follow me on Pinterest for meal inspiration every single day 🙂
– Danielle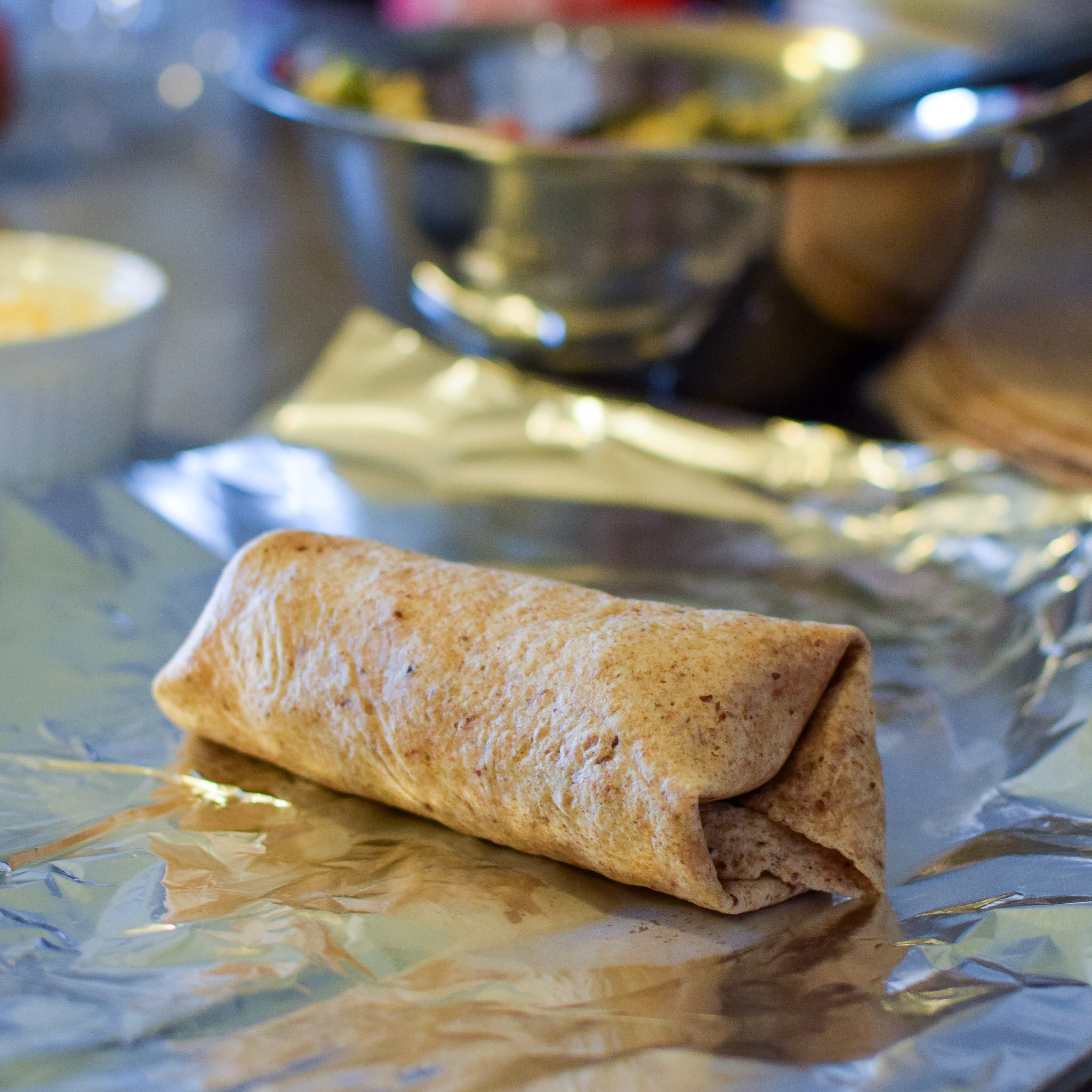 Disclaimer: Some of the links on this page are for products on Amazon. If you are planning to make any purchases, please start your Amazon shopping here on Project Meal Plan! We'll get a small commission at no extra cost to you. I truly appreciate your support! For more information, please see our Full Disclosure & Privacy Policy.
Disclaimer:
 Project Meal Plan is a participant in the Amazon Services LLC Associates Program, an affiliate advertising program designed to provide a means for us to earn fees by linking to Amazon.com and affiliated sites. For more information, please see our
Full Disclosure & Privacy Policy
.