Sunday Meal Prep time! I'm definitely getting into the swing of all the meal prep madness happening daily around here (working on meal plans, becoming even better friends with MyFitnessPal, cooking experiments, and so many dishes…).
Planning the week's meals and portioning for one person worked out much better than aiming for two (as I did in the very first meal plan). It allows me focus more on Project Meal Plan's recipes, as well as recipes that I've been making from other bloggers for a long time. I guess I'm going for quality over quantity here – And I only want to recommend things I've tried! Slowly but surely I will acquire an enormous bank of meal prep worthy recipes here on Project Meal Plan. Maybe at that point I'll start working on weekly meal plans for more than one person!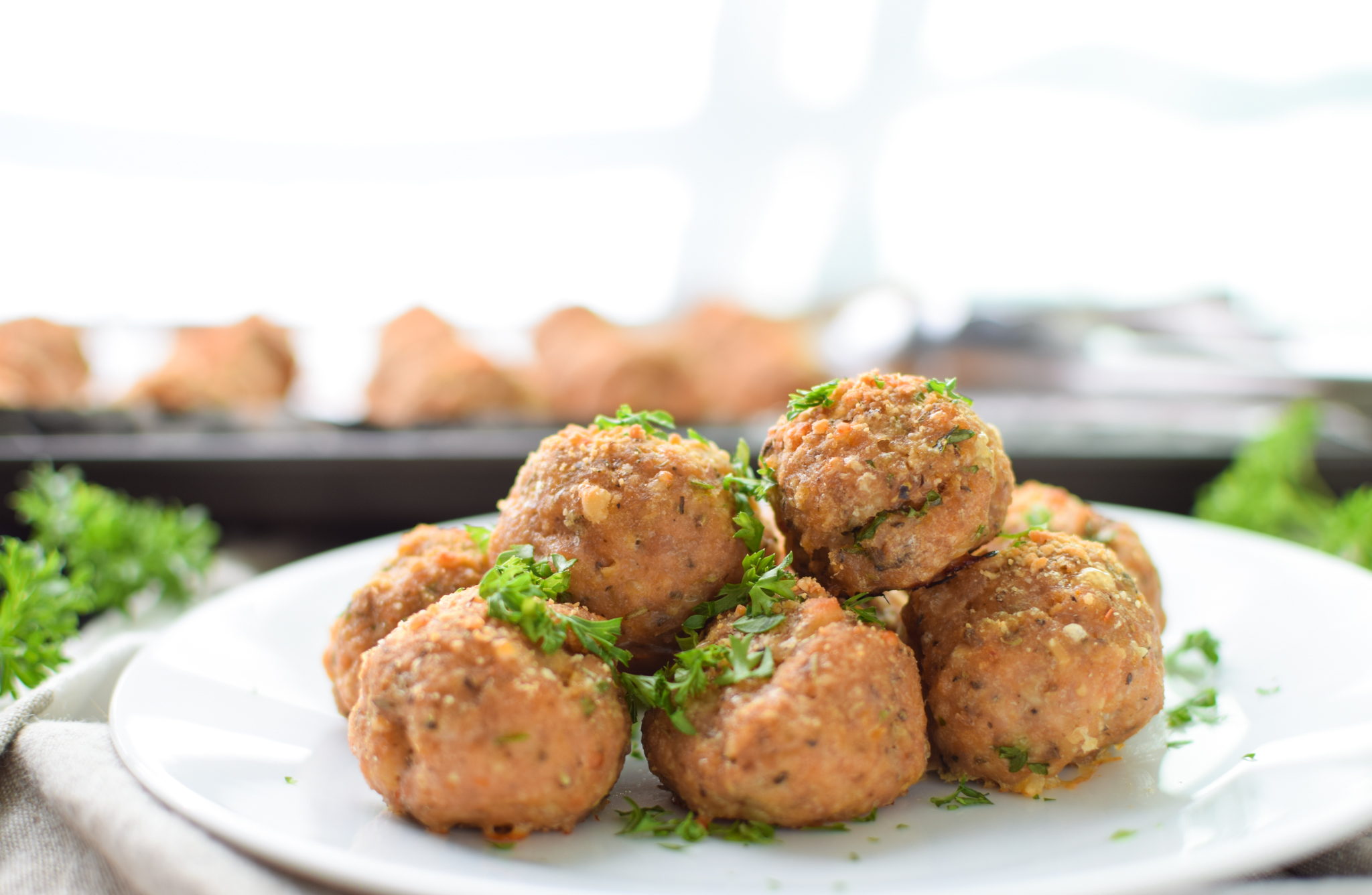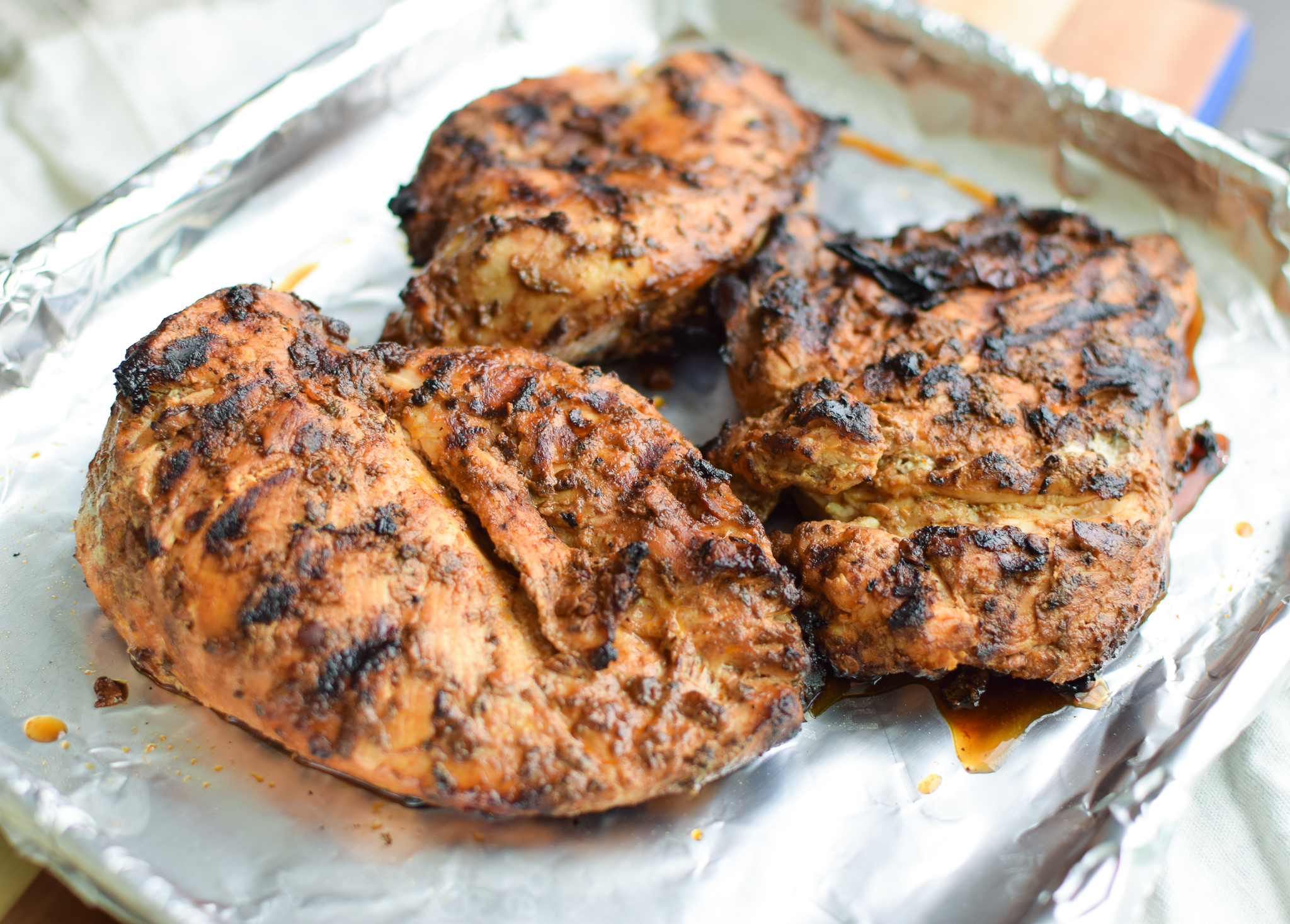 This week's meal plan has a lot of prep-ahead with various cooking methods. And please don't hate me for putting Chipotle Grilled Chicken on the meal plan two weeks in a row… It's summer and grilling is great and it's just sooo tasty. See above, and try not to salivate on your keyboard.
Goals: 1,700 calories a day, made up of 30% carbohydrates, 35% fat, and 35% protein (MyFitnessPal says this equals approximately 127g of carbohydrates, 66g of fat, and 149g of protein). In addition: 1) reduce costs and food waste, 2) help provide meal plan examples and preparation steps for any individual.
Meal Plan for August 8-12
Monday
Tuesday
Wednesday
Thursday
Friday
Breakfast
Banana Protein Pancakes
Banana Protein Pancakes
Banana Protein Pancakes
Banana Protein Pancakes
Banana Protein Pancakes
Lunch
Slow Cooker Honey Garlic Chicken and Veggies
Slow Cooker Honey Garlic Chicken and Veggies
Slow Cooker Honey Garlic Chicken and Veggies
Slow Cooker Honey Garlic Chicken and Veggies
Italian Turkey Meatballs, Quinoa and Red Sauce
Dinner
Italian Turkey Meatballs, Red Sauce, Steamed Broccoli
Chipotle Chicken Quinoa Bowl
Italian Turkey Meatballs, Red Sauce, Broccoli
Chipotle Chicken Fajita Burrito
Zucchini Chicken Lo Mein
Snacks
Protein Shake
Turkey Jerky
(Turkey) Pepperoni Slices (1.5 servings)
Protein Shake
Almonds (25)
Protein Shake
Drinks or Dessert
(Hard Cider!!)
Macro
Totals
Cal: 1,646
C: 137g
F: 57g
P: 148g
Cal: 1,760
C: 156g
F: 67g
P: 151g
Cal: 1,660
C: 133g
F: 71g
P: 128g
Cal: 1,745
C: 150g
F: 71g
P: 145 g
Cal: 1,608
C: 115g
F: 66g
P: 120g
What we'll accomplish on Sunday:
Supplies List (for one person):
Grocery:
2 ripe bananas
3 eggs
1.5 pounds ground lean turkey
8 fresh or frozen chicken thighs (recipe calls for bone-in, skin-on, but I've found boneless/skinless work too)
3 pounds fresh chicken breasts (1 pound for Friday)
16 ounces baby red potatoes
16 ounces baby carrots
16 ounces fresh green beans
bunch of fresh parsley
1 red bell pepper (for Friday)
1 bunch of celery (for Friday)
2 large zucchinis (for Friday)
1 head of broccoli
shredded blended cheese (or cheddar)
shredded parmesan cheese
jar of tomato sauce
can of chipotle peppers in adobo sauce
can of black beans
quinoa
burrito shells (low carb/whole wheat)
burrito toppings (avocado, cilantro, peppers, etc)
turkey jerky/turkey pepperoni
protein bars/shakes (we like Premier Protein)
almonds
peanut butter
**SOME ITEMS ARE NOTED "FOR FRIDAY". FOR BEST QUALITY, PURCHASE THESE ITEMS LATER IN THE WEEK.
Pantry:
vanilla protein powder
cinnamon
nutmeg
salt
non-stick cooking spray
olive oil
soy sauce
toasted sesame oil
cornstarch
honey
ketchup
minced garlic
dried basil
dried oregano
dried rosemary
dry mustard (I omitted this)
crushed red pepper flakes
ground black pepper
Italian bread crumbs
butter
brown sugar
Equipment/Tools:
Stove/Grill
Wok
Dutch Oven
Meat Thermometer
4-cup Pyrex bowls for lunches, and large Pyrex bowls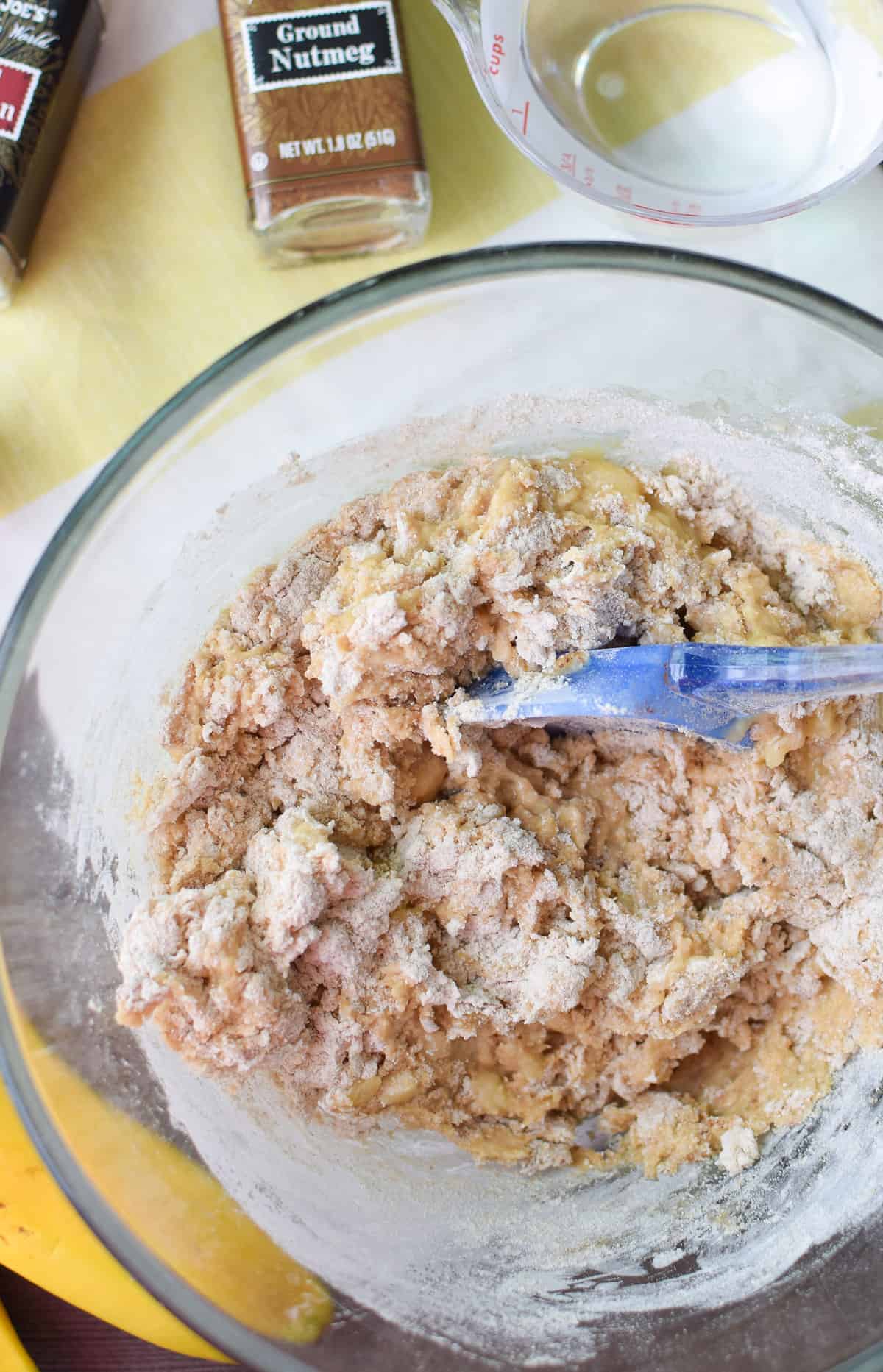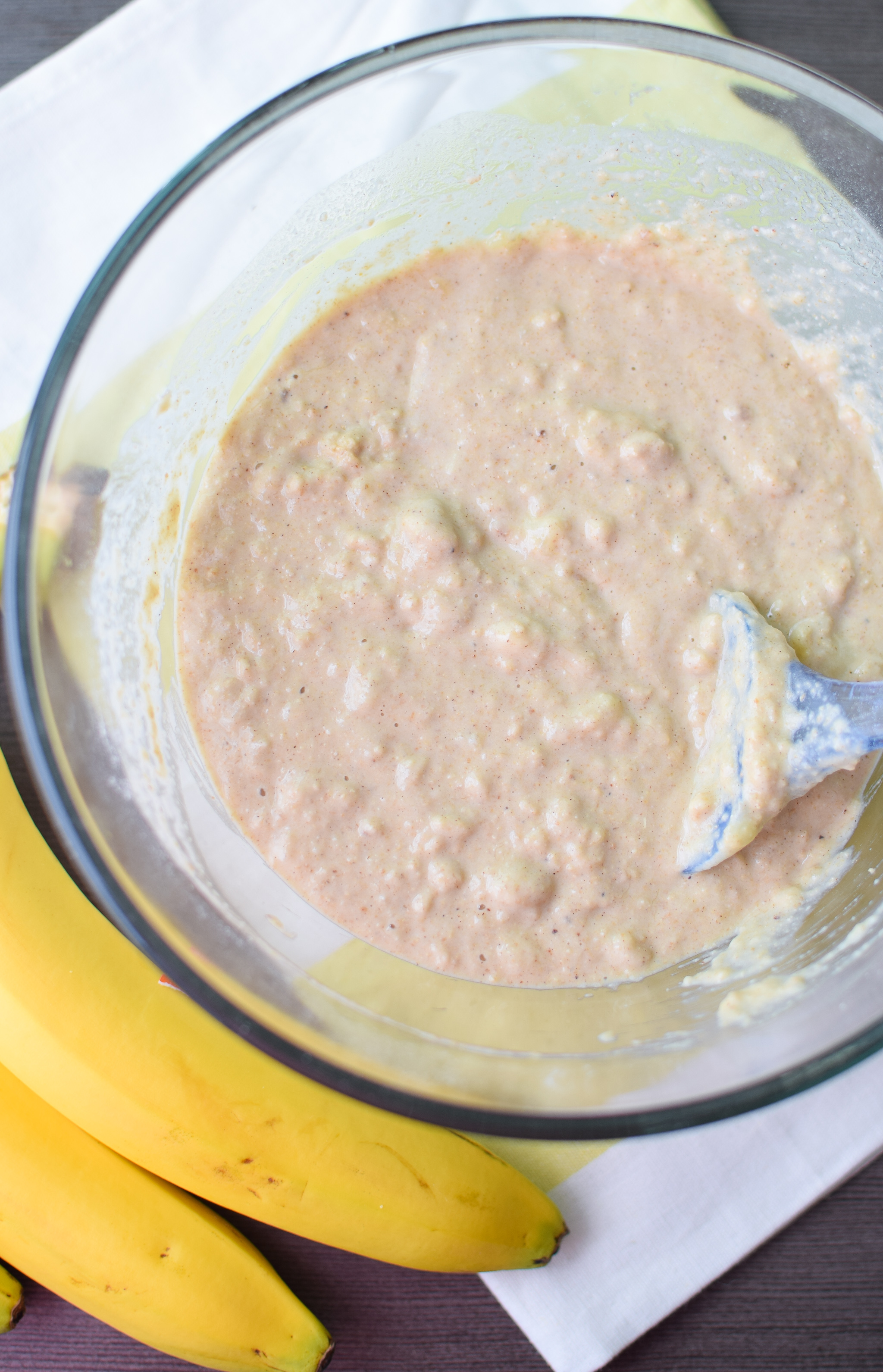 Sunday Meal Prep Steps:
Defrost your ground turkey meat for the turkey meatballs.
[15 minutes] Pull out your crock pot and start chopping potatoes. Follow DamnDelicious.net's recipe for Slow Cooker Honey Garlic Chicken and Veggies. I have been making this recipe for over a year now, and it's my all-time top favorite go-to crock pot recipe. Perfect for any season, because leftovers rock. I encourage you to check out the recipe on her blog. My only note: I have found the fresh chicken gets a little overdone when I cook it for longer than 6 hours on low. I would set the crockpot on low and check the internal temperature of the chicken after 5 hours.
[5 minutes] Use your rice cooker to make four servings of quinoa. Grease the rice cooker bowl with coconut oil. Add 1 cup dry quinoa and 1 can (or 2 cups) of chicken broth or water. Set on rice setting and let it go.
[45 minutes] Work on the Banana Protein Pancakes. The recipes makes approximately 14 pancakes. When all the pancakes have cooled, keep four stored in the fridge (for Monday and Tuesday breakfast) while the rest go in the freezer. Pull two out each night ahead for breakfast in the morning. I would work on dish washing while batches of pancakes cook, if you are a pro at pancake cooking. Otherwise, a dishwashing break at the end might be good.
[5 minutes] If your quinoa is done cooking, go ahead and store it in a Pyrex, let it cool and put it in the fridge. You can have it with the meatballs and sauce, or with your chipotle chicken dishes, or both!
[35 minutes] Next are the turkey meatballs. I made my own parmesan version of the classic turkey Italian meatball. There are a ton of varieties of meatball on the internet. If you don't already have a favorite, here is a Italian turkey meatball recipe from AllRecipies. Using 1.5 pounds of meat, I cooked 40 meatballs on one cooking sheet. Rolling individual meatballs is a little time consuming but so worth it.
[10 minutes] While meatballs are cooking, place the following in a gallon size Ziploc: 2 pounds of fresh chicken breasts (tenderized!), 1 can of chipotle peppers in adobo sauce (if you can crush the peppers a little bit more, you'll get more chipotle smokiness), 1/2 T salt, 1 T oregano, 1 T cumin, 1 T minced garlic. Let soak in chipotle marinade for at least 12 hours, preferably until Tuesday. Double bag if you want to ensure no leakage. [Recipe courtesy of Reddit user BaroccoliObama]
[5 minutes] Place all but one serving of meatballs in a Ziploc and store in the freezer. Keep one portion aside for tomorrow's dinner.
[5 minutes] After the crockpot is done brewing (chicken is at least 165 degrees), portion out four lunches with two thighs in each portion. I prefer using 4-cup Pyrex bowls.
Total Active Time Estimate: 2 hours 5 minutes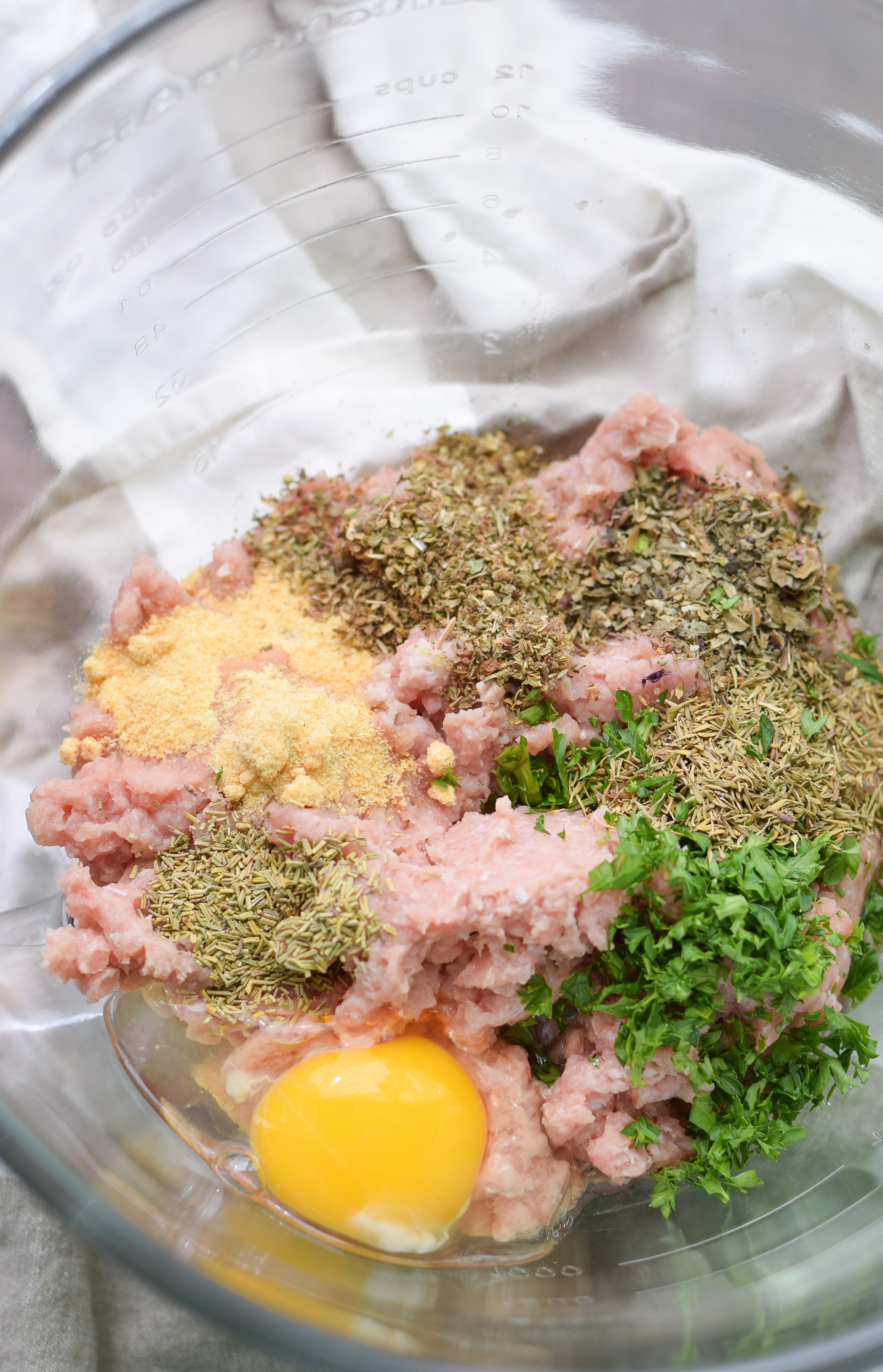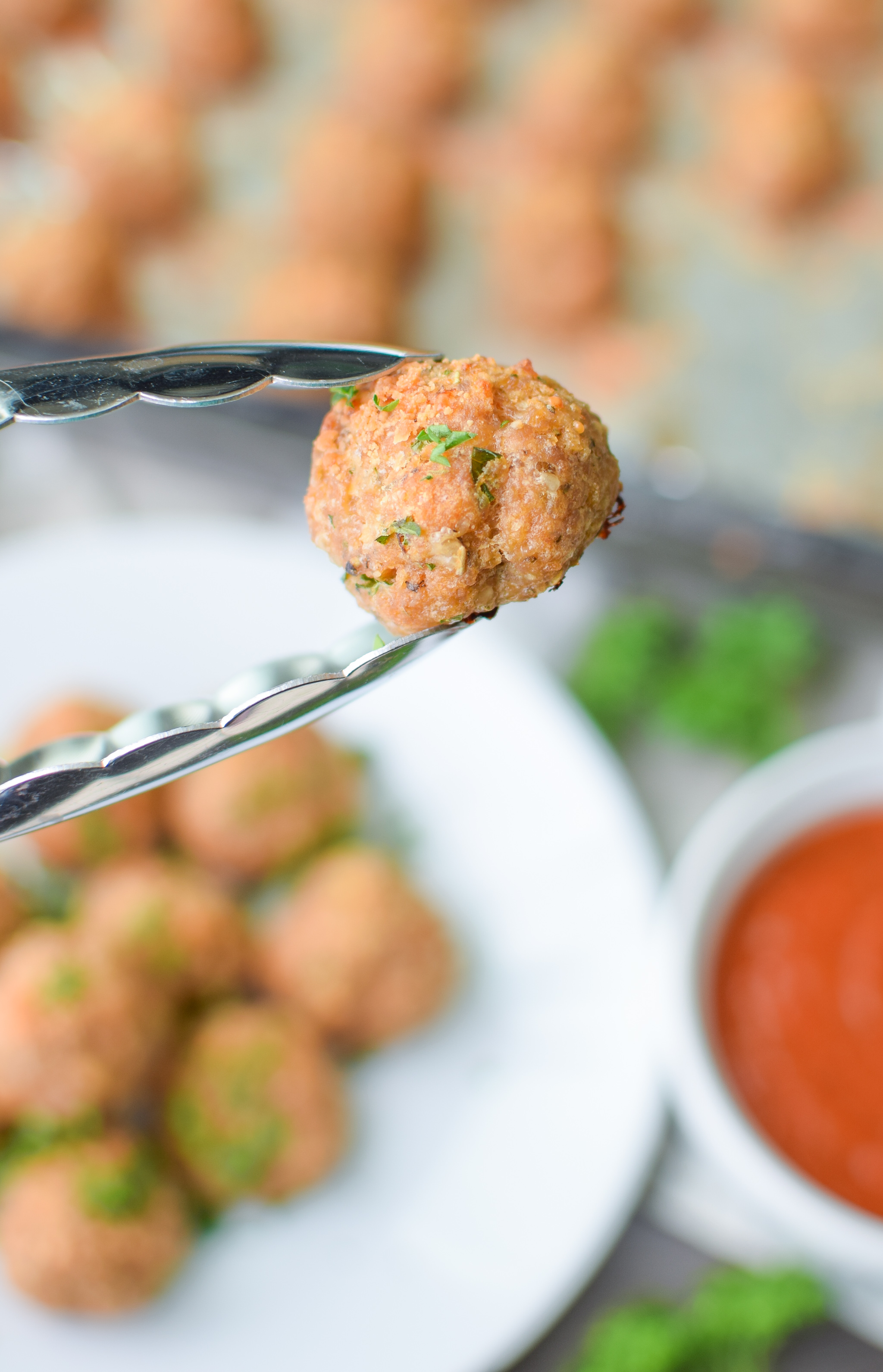 Daily Notes:
Monday
Dinner: Steam your broccoli by placing it in a microwave safe bowl, covering with a vent or lid (I use a small plate), adding a couple tablespoons of water and microwaving for 2-3 minutes. Heat your meatballs and sauce in the microwave. You can also add quinoa to this meal.
Tuesday
Dinner: Get your grill ready and throw on the chipotle marinated breasts (after they drip a bit). Cook the chicken to 165 degrees. When done, chop all of the chicken (like at Chipotle!) to more easily measure your portions and save for the rest of the week. Eat 6-8 ounces of chicken with each chipotle chicken meal. Eat your chicken with some beans, quinoa, and veggies, or make it a salad.
Prep: Take two pancakes out of the freezer for the morning.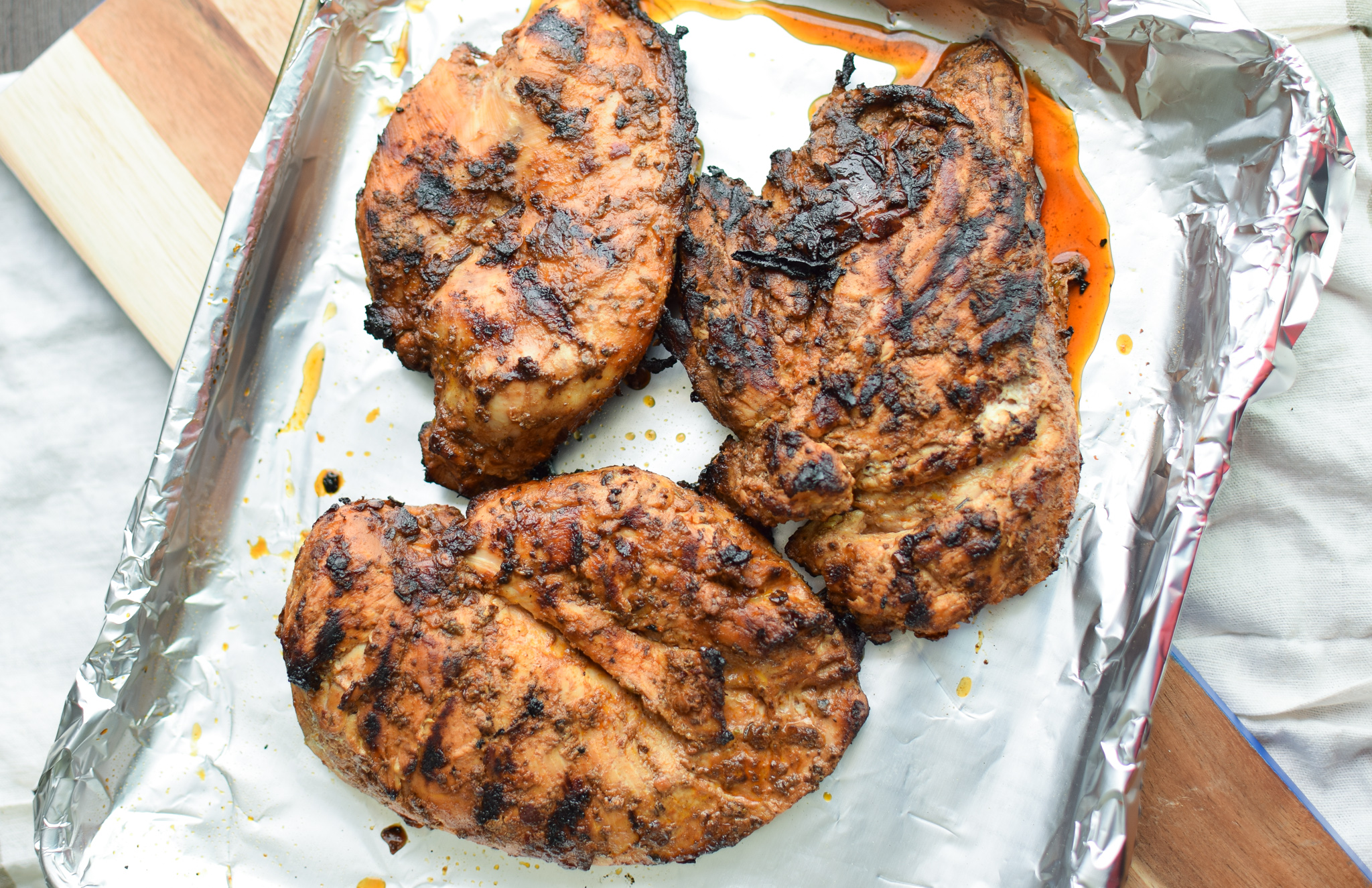 Wednesday
Dinner: Same as Monday.
Prep: Take two pancakes out of the freezer for the morning.
Thursday
Dinner: Use some chipotle chicken in a burrito. I stuff mine with chicken, and aim for less beans/rice or quinoa for more protein. Add veggies of your choice.
Prep: Take two pancakes out of the freezer for the morning.
Prep: Prepare a serving of meatballs in a bowl with quinoa and red sauce. Store in the fridge, and the meatballs with be thawed by lunchtime tomorrow.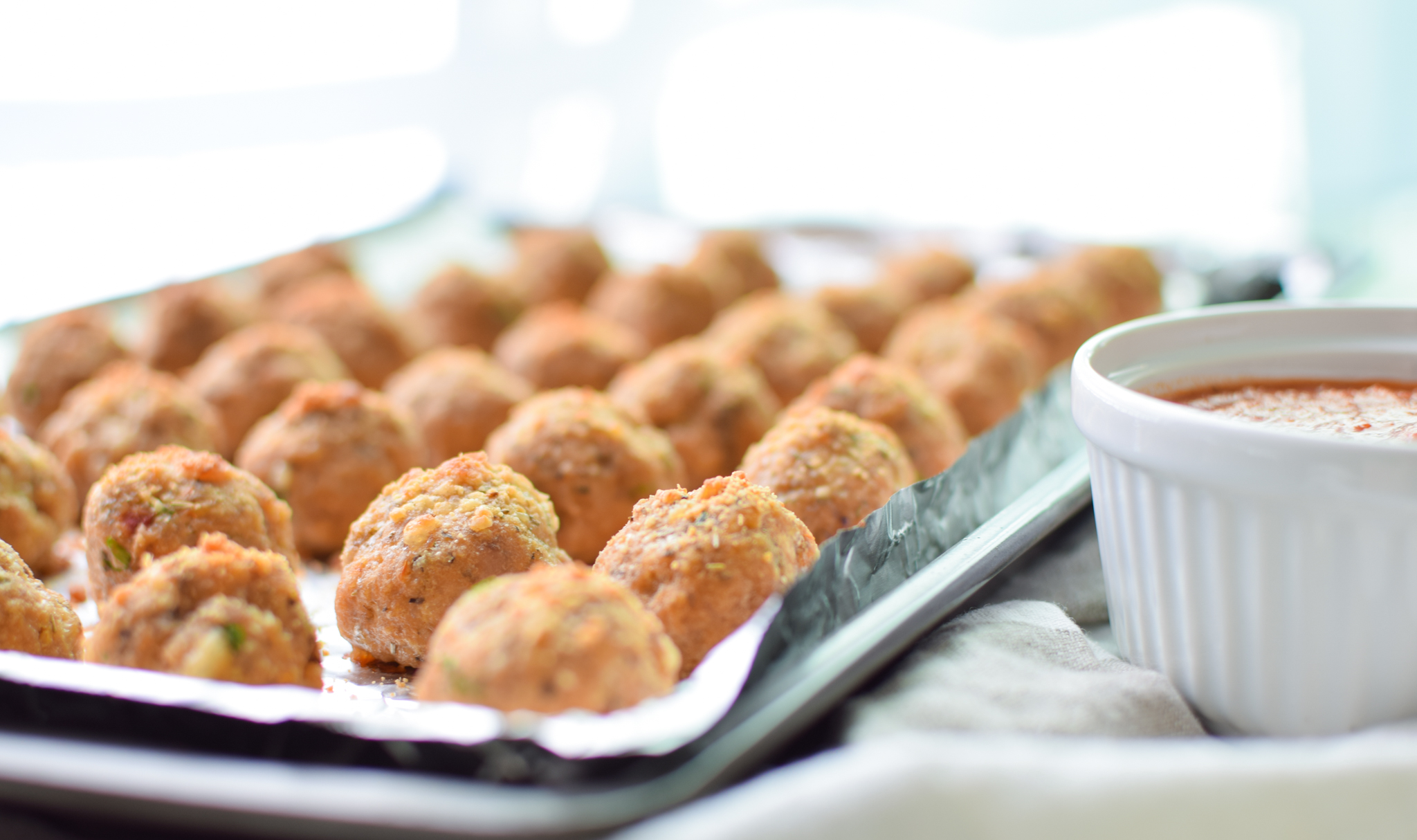 Friday
Dinner: Zucchini Chicken Lo-Mein is one of my faves. Have fun spiralizing! Save any leftovers for Saturday. Add extra veggies to make it your own.
Feedback is appreciated!
I'm always looks for ways to improve any of my content, particularly these Sunday Meal Prep Posts. If you do end up following a meal plan, snap a picture and tag Project Meal Plan! Or use #projectmealplan in your social media posts. Feel free to leave a comment or email me at danielle@projectmealplan.com. If you love the meal plans and want to see them get better every week, please subscribe to our mailing list in the sidebar!
– Danielle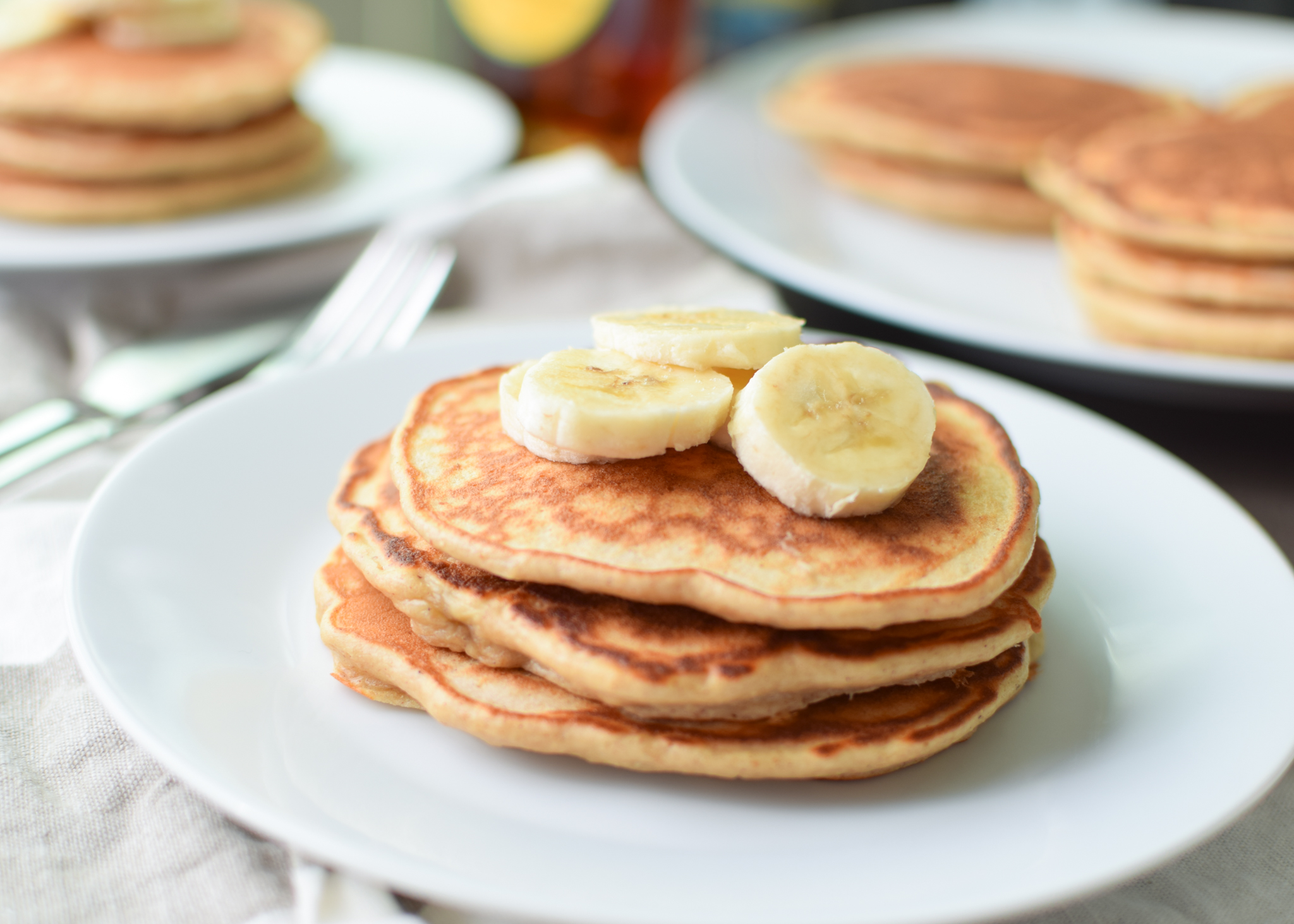 A little disclaimer: Some of the links on this page are for affiliated products on Amazon. If you are planning to make any purchases, please start your Amazon shopping here on Project Meal Plan! We'll get a small commission at no extra cost to you. I truly appreciate your support! For more information, please see our Full Disclosure.
Disclaimer:
 Project Meal Plan is a participant in the Amazon Services LLC Associates Program, an affiliate advertising program designed to provide a means for us to earn fees by linking to Amazon.com and affiliated sites. For more information, please see our
Full Disclosure & Privacy Policy
.