Happy Sunday! This week, we've been on a little bit of a vacation, but I still wanted to share my new video and give an update on how the pantry challenge is going (up until we left on Wednesday). Here are some ideas for your Sunday Meal Prep for April 16th, 2017.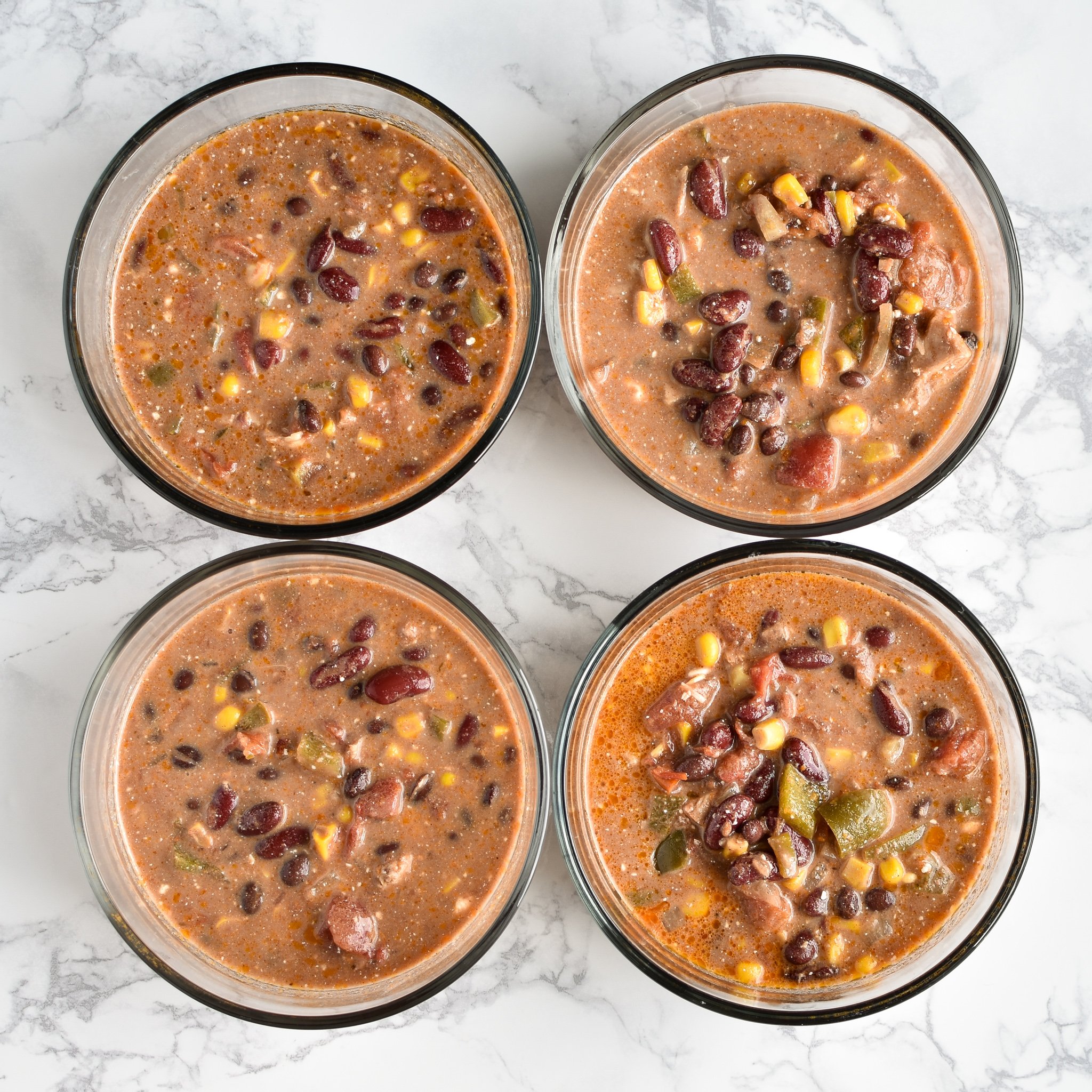 So, we're doing the Pantry Clean Out Challenge, of course with the exception of our mini-vacation this past week. Otherwise, our budget is $100 for produce and dairy only until May 3rd. Basically, I want to try and move some of the pantry food along. I buy stuff on sale, and you all know I shop at Costco. So yeah, it was necessary.
I'm proud to say I haven't bought any more groceries so far in April (after the first $20 or so on produce). There are still a few more recipe ideas on that original list. I think at this point, I'm only worried we might run out of protein. Oh, AND coffee. I feel like I have to be allowed an exception for coffee. The whole point is to use what you have, right? Cool, I've convinced you.
So, I've been busy learning how to make videos, and the second video I ever made is featured in this post! The recipe is not one of my personal favorites – it was just something I made for our pantry challenge. But I worked on the video for practice anyway because that's what I was already making, and it turned out pretty awesome. Scroll down to find the video!
My Personal Planning Goals: 1,700 calories a day, made up of 30% carbohydrates, 35% fat, and 35% protein (MyFitnessPal says this equals approximately 127g of carbohydrates, 66g of fat, and 149g of protein).
1) Reduce costs and food waste
2) Save time during busy week days
3) Help provide simple strategies, examples and meal preparation steps that are beneficial to almost anyone
4) Have healthy choices planned, prepared and available to reduce impulse eating
Meal Plan for April 17-21
Monday
Tuesday
Wednesday
Thursday
Friday
Breakfast
Cinnamon PB Blueberry Smoothie
Turkey Bacon, Banana & PB
Cinnamon PB Blueberry Smoothie
Turkey Bacon, Banana & PB
Cinnamon PB Blueberry Smoothie
Lunch
Crockpot Chicken Taco Chili
Crockpot Chicken Taco Chili
Crockpot Chicken Taco Chili
Crockpot Chicken Taco Chili
Turkey Sandwich Thin & Whisps
Dinner
Cheesy Eggs & Turkey Bacon
Meal Prep Turkey Taco Black Bean Salad
Meal Prep Turkey Taco Black Bean Salad
Meal Prep Turkey Taco Black Bean Salad
Meal Prep Turkey Taco Black Bean Salad
Snacks
Freezer Brownie Bites, Protein Shake, PB & Celery
Baby Bel, Protein Shake/Bar
Protein Shake, PB & Celery, Turkey Bacon
Protein Shake, PB & Celery, Turkey Bacon
Freezer Brownie Bites, PB & Celery
Macro
Totals
Cal: 1,722
C: 144g
F: 66g
P: 152g
Cal: 1,674
C: 132g
F: 61g
P: 161g
Cal: 1,716
C: 142g
F: 61g
P: 163g
Cal: 1,629
C: 119g
F: 70g
P: 145g
Cal: 1,705
C: 122g
F: 78g
P: 152g
See more detail on Project Meal Plan's My Fitness Pal account.
Prepped on Sunday:
batch of turkey bacon (or your favorite bacon) to add to wraps or for breakfast
frozen bananas for smoothies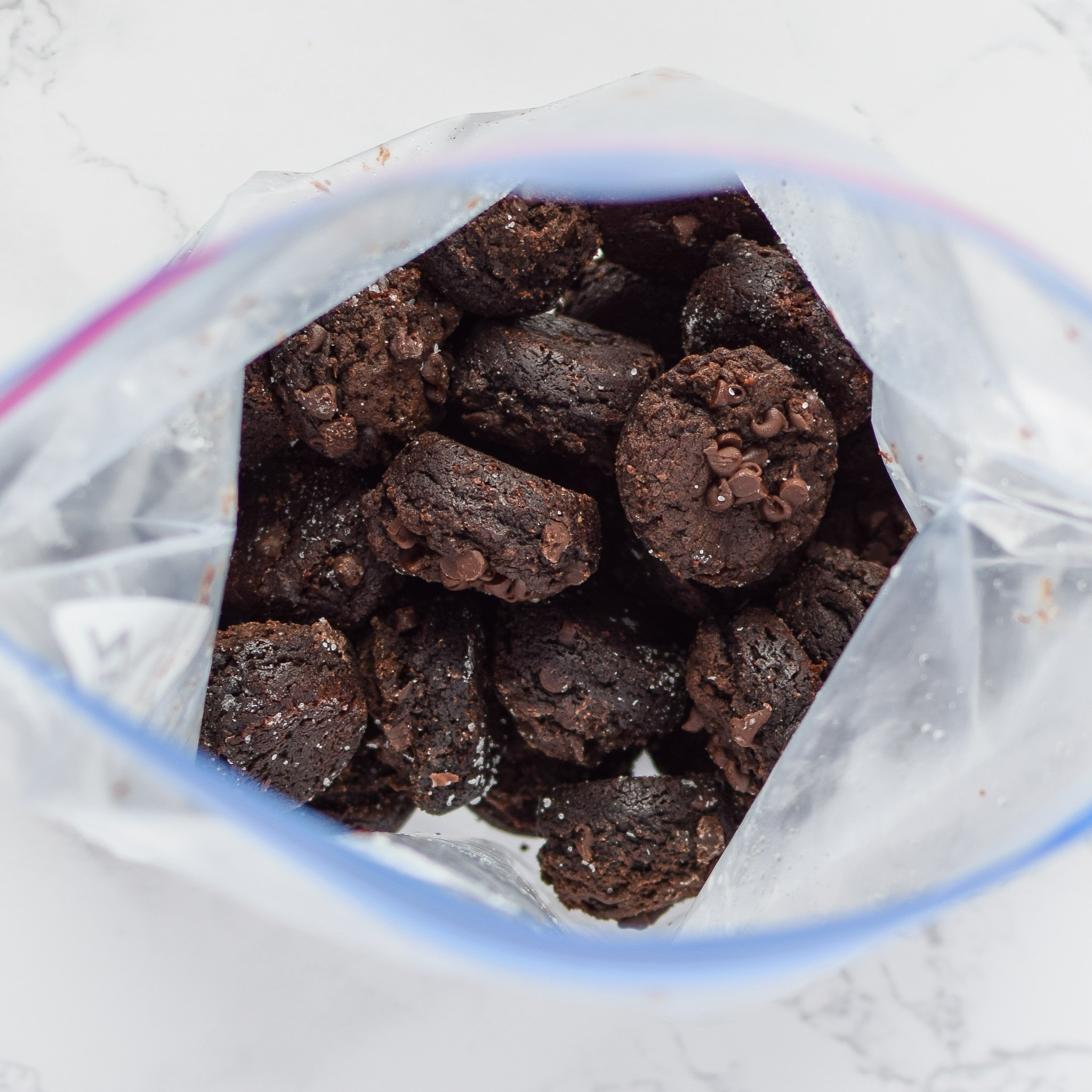 Sunday Prep Supplies List (for one person):
Note: I got all of these items (except the produce) from my pantry, fridge and freezer! This week, I encourage you to look for a recipe you can make with stuff you already have.
Grocery:
boneless skinless chicken thighs, about 6 (or 1 1/4 pounds)
diced tomatoes, 2 cans (14.5 ounces each)
kidney beans, 2 cans (15 ounces each)
black beans, 1 can (15 ounces)
sweet corn, 1 can (15 ounces)
chicken broth, 1 cup
cream cheese, 4 ounces
cheese for chili toppings
plain greek yogurt
vanilla almond milk
PB2 or peanut butter powder
mini chocolate chips
Produce:
green pepper
yellow onion
chili toppings: lime, cilantro etc
sweet potato, medium to large
bananas, 5 (all for breakfasts, 3 for smoothies)
3 cups blueberries (need to be frozen at home or bought frozen)
Pantry:
brownie bites: peanut butter, flour, sugar, cocoa powder, baking soda
for the chili: paprika, Trader Joe's smoke seasoning, salt, garlic powder, dried oregano, crushed red pepper flakes, cumin, chili powder
for smoothies: cinnamon
Snacks:
protein shakes/bars
PB & celery
brownie bites
turkey bacon
Equipment/Tools:
Sunday Meal Prep for April 16th, 2017:
[10 minutes] Begin the recipe for the Crockpot Chicken Thigh Taco Chili, or any chili you would prefer for lunches and Sunday dinner. I challenge you to make a crockpot chili with only ingredients you already have! You can cook most chilis on LOW for 5-6 hours or HIGH for 3-4 hours.
[10 minutes] Peel and slice 3 bananas into large chunks. You can freeze them in a container or freezer safe bags. The bananas will be divided into 3 smoothies throughout the week.
[30 minutes] Cook a batch of turkey bacon (my preferred kind of bacon) or your favorite kind. This can be eaten as extra breakfast protein, snacks, or added to wraps, salads, and sandwiches throughout the week.
[60 minutes] Finally, preheat the oven to 400 degrees F, and start working on the Freezer Friendly Sweet Potato Brownie Bites. I make these all the time and they are our favorite healthy dessert. We keep them in the freezer for a tiny quick cold treat!
[15 minutes] When the chili is done, you can divide the chili into 6 portions. You can eat some for dinner and eat the rest of the portions throughout the week. If you (and/or others) aren't able to eat all portions with 4 days, you can freeze the remaining chili.
Total Active Time Estimate: 2 hours 5 minutes
During the Week Ideas: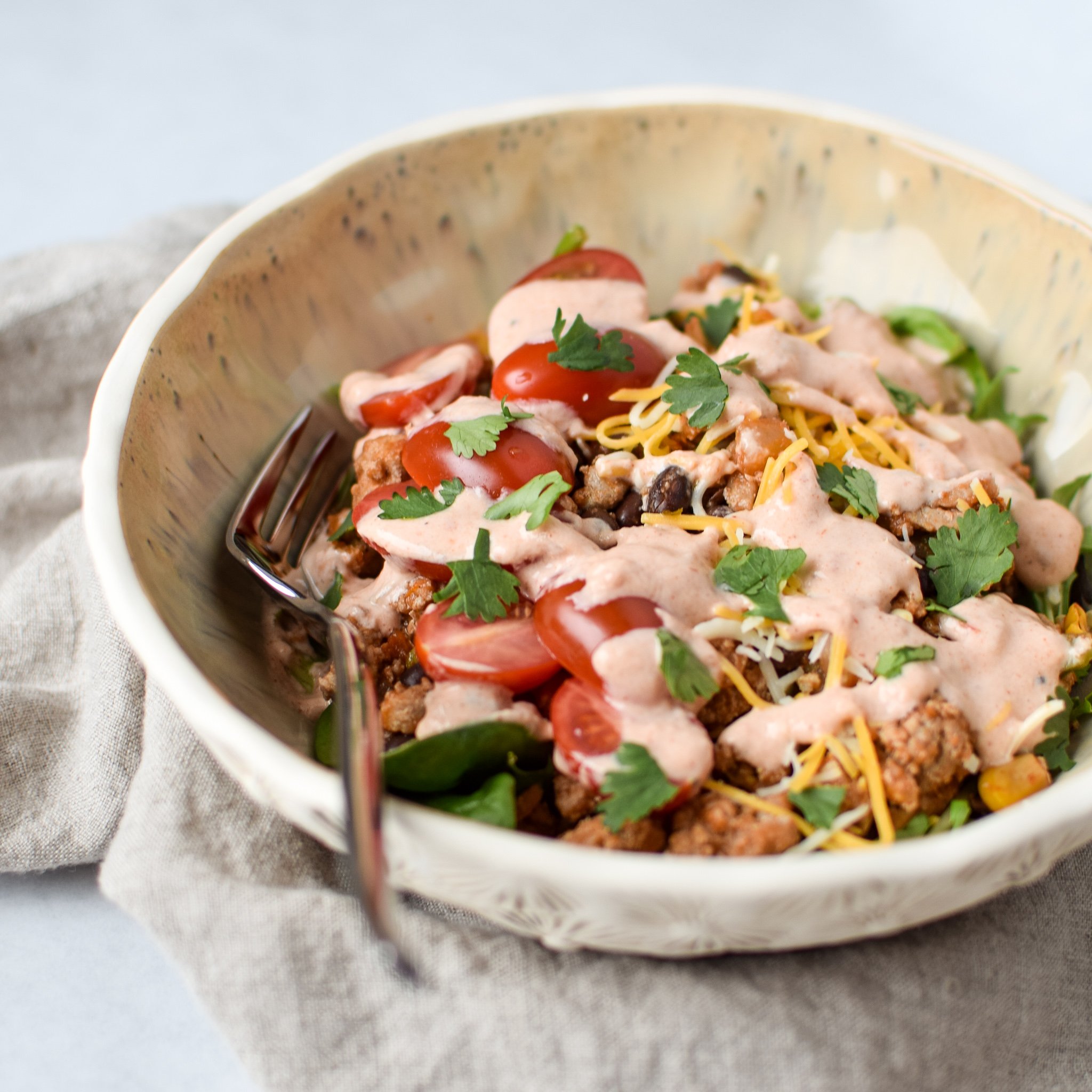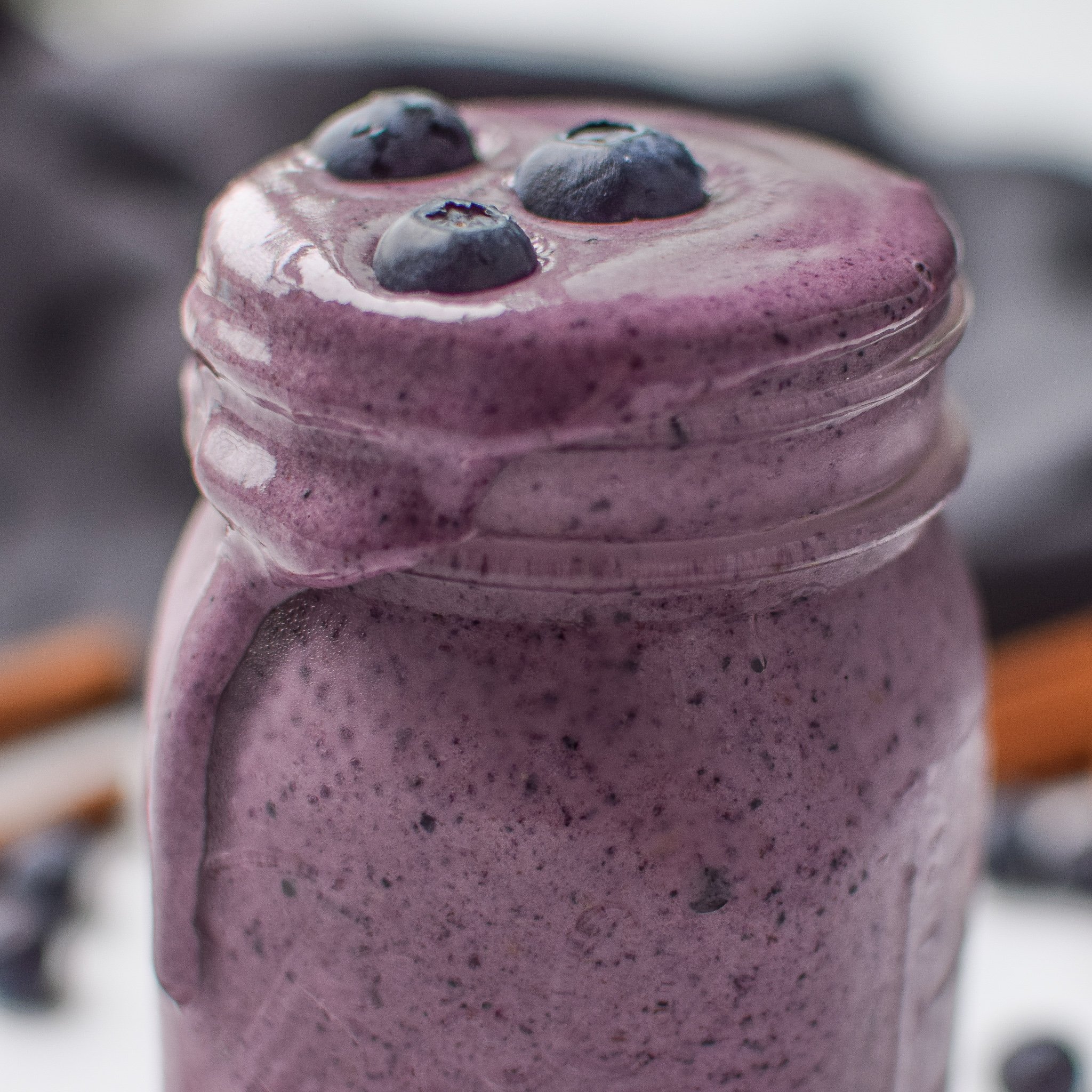 Thanks for checking out the Sunday Meal Prep for April 16th, 2017. Any feedback is appreciated so I can improve the Sunday Meal Prep posts every week. Tag @projectmealplan on social media if you meal prep! I'd love to see what you've created! And follow me on Pinterest for meal inspiration every single day 🙂
– Danielle
Disclaimer: Some of the links on this page are for products on Amazon. If you are planning to make any purchases, please start your Amazon shopping here on Project Meal Plan! We'll get a small commission at no extra cost to you. I truly appreciate your support! For more information, please see our Full Disclosure & Privacy Policy.
Disclaimer:
 Project Meal Plan is a participant in the Amazon Services LLC Associates Program, an affiliate advertising program designed to provide a means for us to earn fees by linking to Amazon.com and affiliated sites. For more information, please see our
Full Disclosure & Privacy Policy
.